A photographer's unsettling photographs of America's abandoned homes appear like they're locked in the past
Bryan Sansivero's spooky photography career all started when he came into an abandoned mansion in rural Pennsylvania.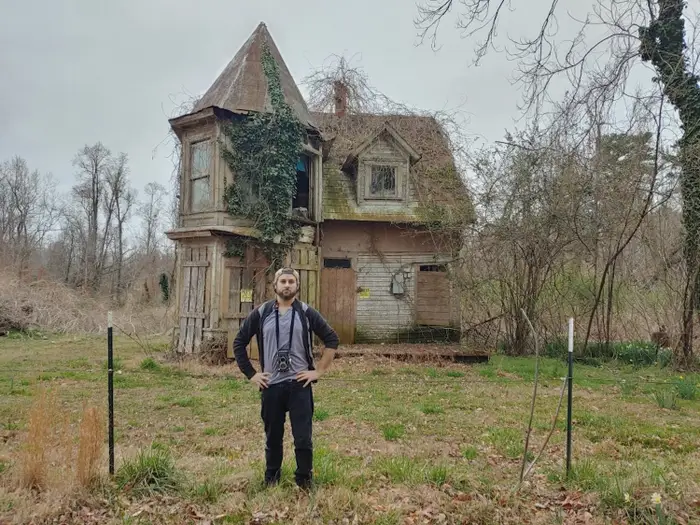 Bryan Sansivero was traveling on a long, twisty road approximately 45 minutes west of Philadelphia, Pennsylvania when a rundown home grabbed his eye.
"I was really curious," he told Insider.
He claimed he pulled over in an apple orchard and made the trip up to the stone mansion, which he guessed was built in the 1700s.
Sansivero, 36, recalls gazing through the lone open window of the home. Amongst the collapsing and deteriorating walls, he discovered a beautiful piano.
"This is so bizarre and it's lovely," Sansivero recalled thinking.
So naturally, he walked inside to shoot a few shots.
That was more than 10 years ago. Today, Sansivero claimed he's documented hundreds of abandoned houses and structures across the US.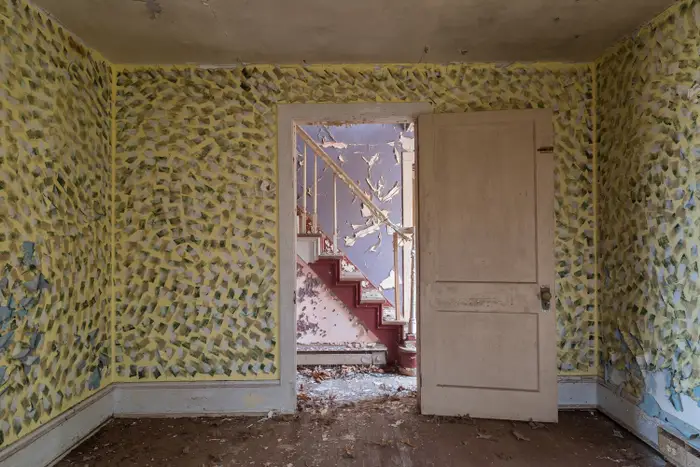 Sansivero said he's always pulled toward the spooky and unknown.
In college, where he said he majored in filmmaking, he filmed a documentary on an abandoned hospital.
The home in Pennsylvania revived his interest, he claimed.
"Naturally, I was just pulled to wanting to shoot and discover things off-the-beaten-path or the not-typically-seen type of stuff," he added.
Sansivero has photographed everything from decrepit houses said to be haunted to residences in exquisite shapes that feel like they're preserved in time.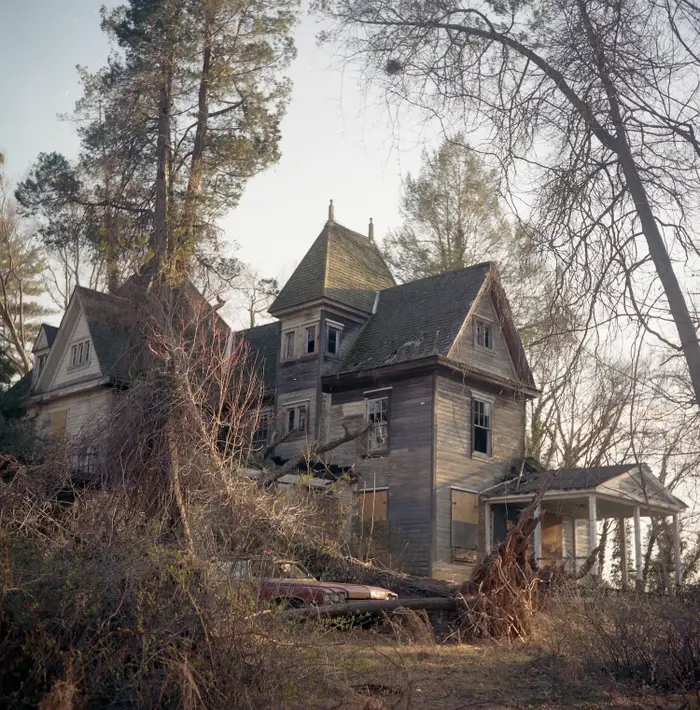 Sansivero said he receives inspiration from other photographers on Instagram and utilizes Google Earth, word of mouth, and random journeys in his car to identify abandoned homes in different regions of the US.
Sansivero defines each property as a "time capsule," since they're filled with clothing, antiques, furniture, and toys that provide a look into what life was like decades ago.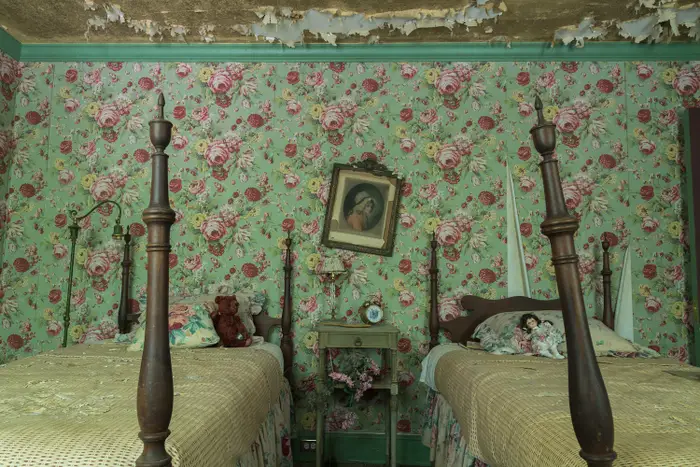 When Sansivero arrives at an abandoned property, he generally discovers plenty of antiques, such as CRT TVs, phonographs, and ancient chandeliers.
He added it's often evident that other photographers have already visited the residences, and that they could have set artifacts or changed the furniture around.
If that's the case, Sansivero said he would perform a bit of his own staging before shooting — propping up a portrait or bringing a lamp into the scene — but he says he keeps staging to a minimum.
"There's plenty of images in my book when I genuinely went in and that's what it looked like," he remarked.
"It's almost like a treasure hunt looking at my images," he told Insider. Nostalgia seeps from certain photographs while others create a lasting, frightening impression.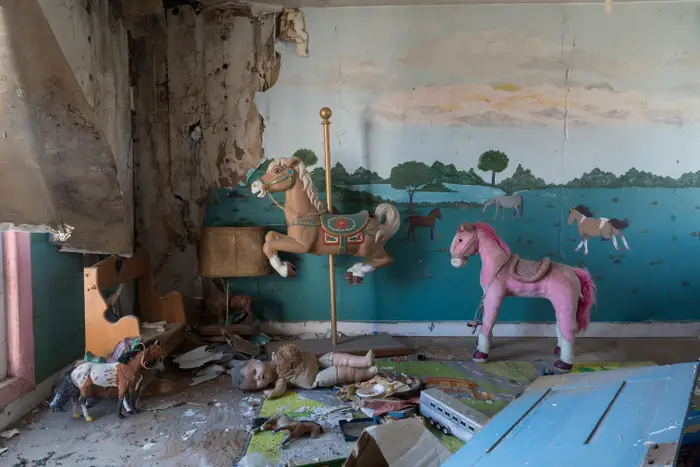 Sansivero's pictures are typically bursting with color. Old, peeling flowery wallpaper can be a focal point in one photograph and vibrant '60s mod apparel might fill the frame in the next.
Sansivero said he likes to color, noting that he was wearing a tie-dye T-shirt and rainbow, striped shorts while chatting with Insider.
But even with vivid hues, his paintings are frightening.
One year, he shot an abandoned property with a startling twist: The entire second floor was circus-themed.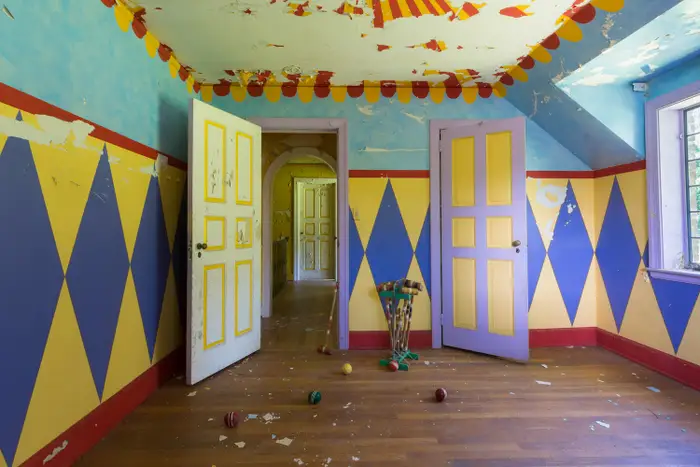 One of the most renowned residences Sansivero shot was termed the "Catskill Clown House" in upstate New York.
The residence was packed with white-and-red carnival stripes, a canopy circus ceiling, and harlequin motifs decorating the walls.
According to Sansivero, the mansion formerly belonged to a circus family, but it's since been refurbished and remodeled.
A hunter's home in the Catskills in New York is one of Sansivero's favorite spots he has captured.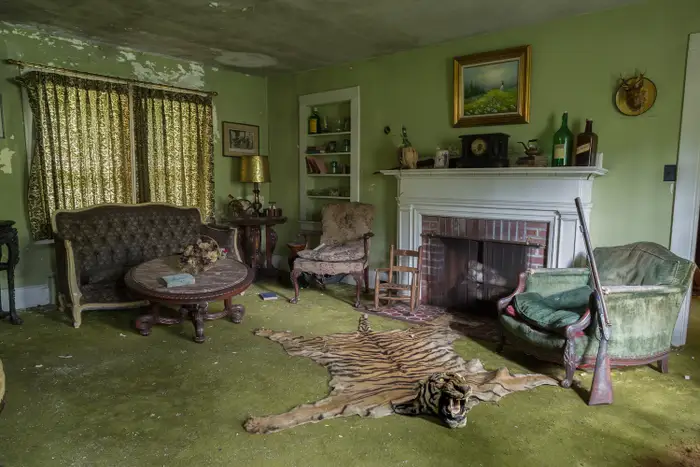 Sansivero claimed he and a buddy investigated this abandoned property in upstate New York, arriving before daybreak to shoot the home.
The photographer claimed the chamber was pitch black when they arrived there, but that as the sun rose and the light poured in they started to notice the features within, including a tiger mat, ancient guns, and an animal skull attached to the wall.
Sansivero concedes that not every house has been exceptional, quirky, or peculiar. But every now and again he stated he finds something truly unique. And frequently, he'll look into the history behind the abandoned locations he finds.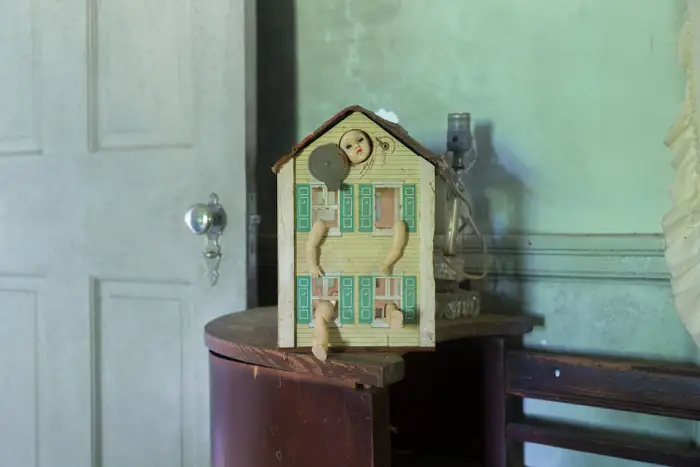 Sansivero said he seeks abandoned homes with tales and hunts for particular artifacts — a dollhouse or photo over the fireplace — that creates some form of the image about the people who used to live there.
Often, Sansivero said he'll unearth a letter or old piece of mail with a name of a past occupant and use that information to seek down the owner's family to learn more about the house's history.
The abandoned structures generally have a terrible background, according to Sansivero. One property he shot was vacated after the owners were convicted of animal mistreatment, he claimed in an Instagram caption, while others remain filled with antiques but no successors.
Ultimately, Sansivero said he doesn't have all the answers to his audience's questions regarding each residence. But he said their queries provide them with a lasting impression of his work.
On his Instagram account, Sansivero gives glimpses of the history and families who previously resided within the deteriorating homes he photos.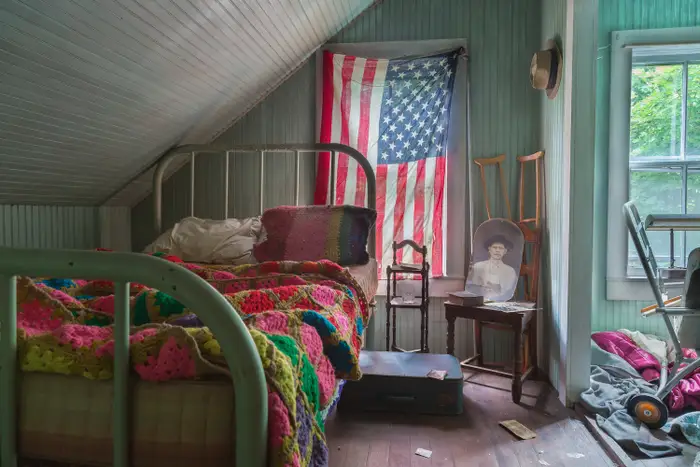 A photograph of sunshine shining through an American flag takes on an altogether new significance when Sansivero says in a caption on Instagram that the residence belonged to a WWII warrior and prisoner of war who died decades ago.
As abandoned buildings piled up on Sansivero's hard drive, he collected his photographs into a photographic book, which he dubbed "American Decay: Inside America's Forgotten Homes."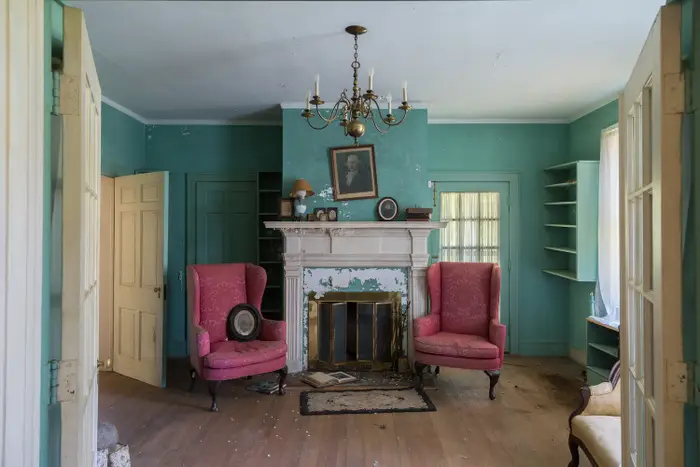 After intending to put a book together for years, Sansivero released the first version of his book, "American Decay: Inside America's Forgotten Homes" in 2021.
Sansivero said he wants readers to feel like they're going into a home when they look at his book; when they flip through the pages, they explore different abandoned rooms.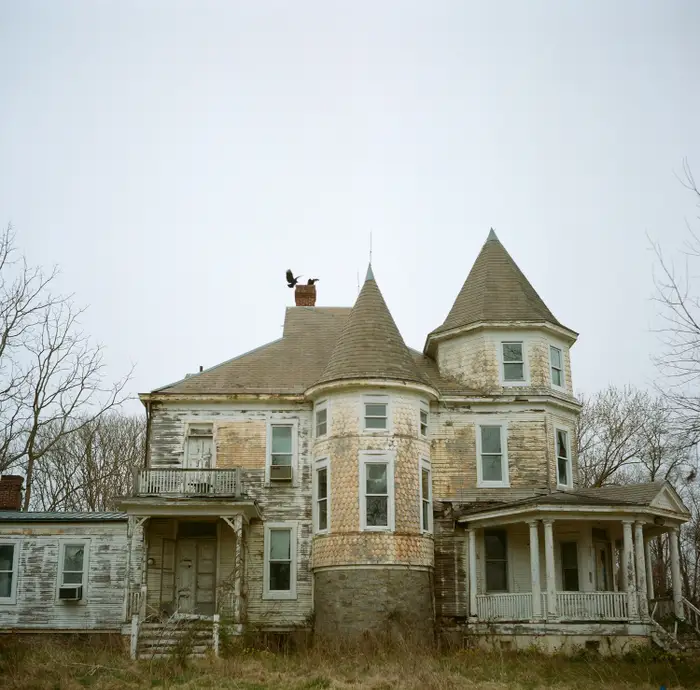 "My images might be seen differently by various people," Sansivero told Insider.
He stated that he wants "American Decay" to be a book that people return.
"Not a book that simply sits there," he remarked. "But a book that you can read through and see something different each time."
While Sansivero's work concentrates on dwellings, he's examined a diversity of abandoned locales.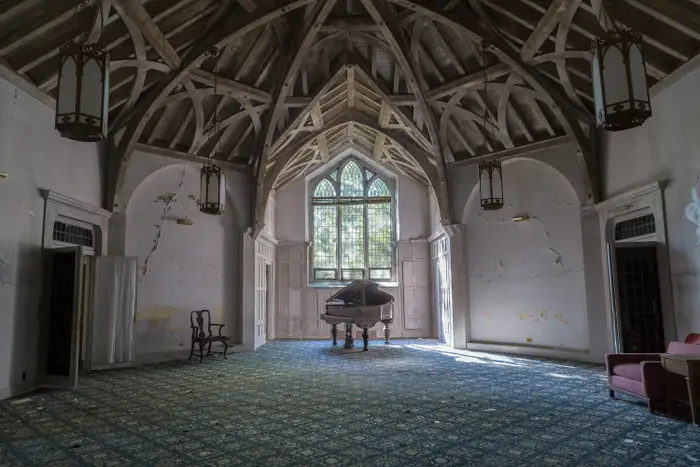 In the last decade, he's recorded abandoned churches, nursing homes, hospitals, schools, trailers, and more.
Everything from abandoned nursing facilities to boat graveyards occupies Sansivero's collection.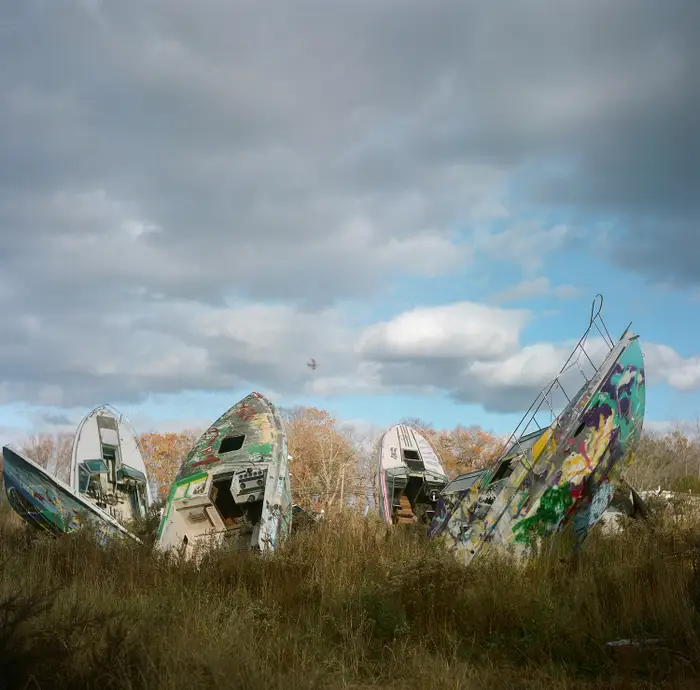 As Sansivero continues his photography of abandoned buildings, he told Insider he hopes to focus on kitchens, which are at the heart of so many homes.
Many of the properties Sansivero has documented have been pulled down, sold to new owners, or defaced, he added.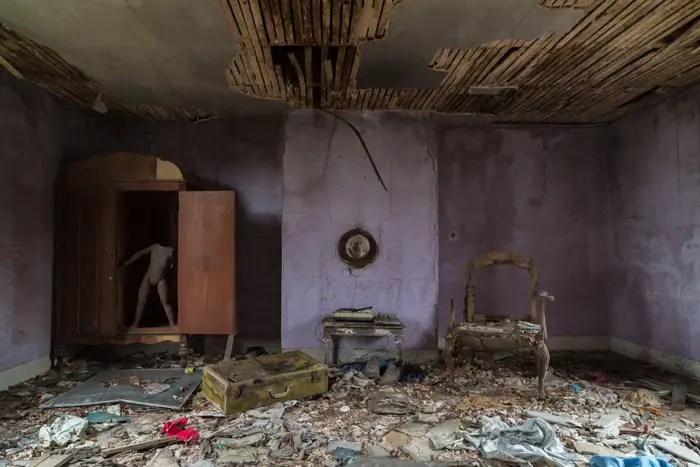 Sansivero thinks that half of the houses in his book are no longer in the same standing state.
Many of them have been damaged by flames or defaced with spray paint, he claimed. But that doesn't take away from his experience of shooting these dwellings.
"Just to know that I was there and lucky enough to picture it is extremely great," he added.