I took pictures of this eerie deserted mansion in Norway
This abandoned house can be found in northern Norway near the point of an island, close to the chilly Norwegian Sea and surrounded by high mountains. The midnight sun makes the night as dazzling as the day in the summer. The polar night in the winter renders everything equally dark and dreary. People used to think it was dangerous to wave at the northern lights because they could come and take you away because this is the country of the aurora borealis.
A man named Sedrup erected a house in this tough environment, and the substantial construction was completed in 1908. The home contained 28 rooms on 3 stories, as well as its own servants' quarters located above the kitchen.
More info: Instagram
#1 The now-demolished home had a stunning façade facing the beach when it was completed. The fishing community was only accessible by sea when the home was constructed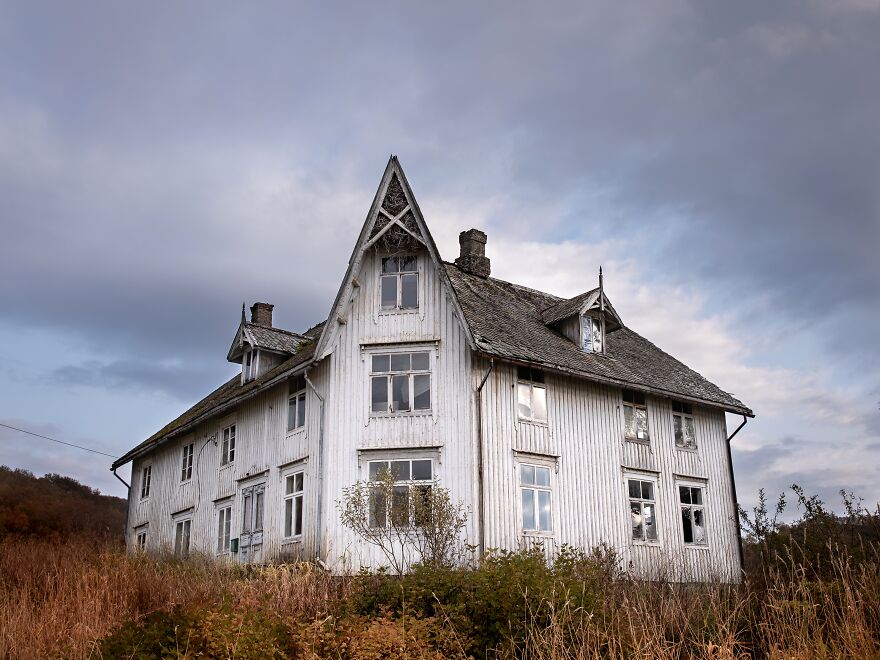 A girl named Petra was one of the maids Sedrup hired to assist around the house. She arrived around the beginning of the 1920s, and shortly after, she fell in love with Leidulf, one of Sedrup's sons. Petra and Leidulf eventually got hitched and began having their own family of five kids. The family was very sociable and considerate, and they always had a spare room for when the doctor, the dentist, or the priest visited the small fishing village. Despite the challenges of life there, the family managed to get by. On chilly winter days, Petra always led the patients into one of the stove-heated bedrooms instead of making them wait on a bench in the corridor as is customary.
#2 On the side of the house is the main entrance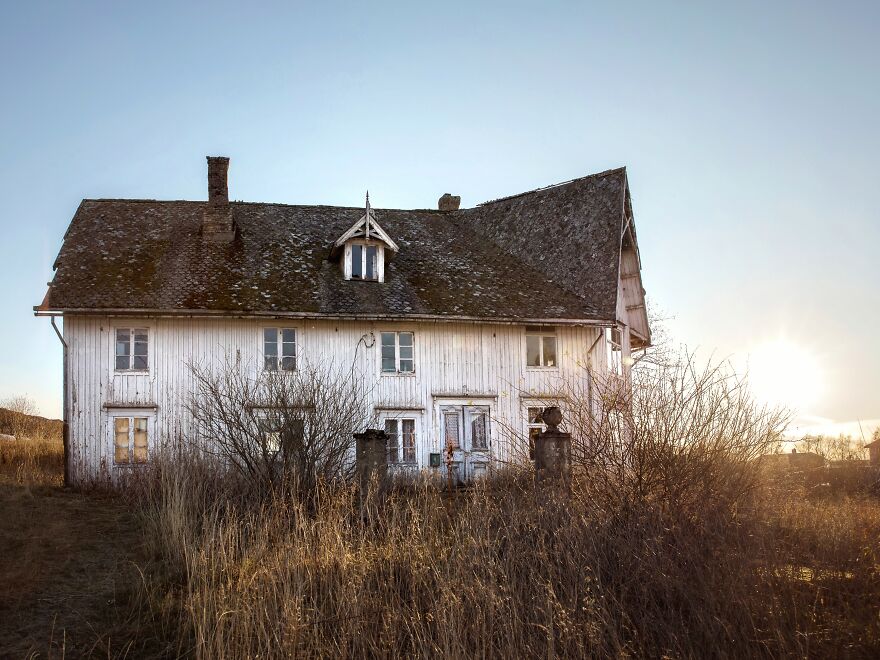 #3 The entrance and servants' quarters in the back of the home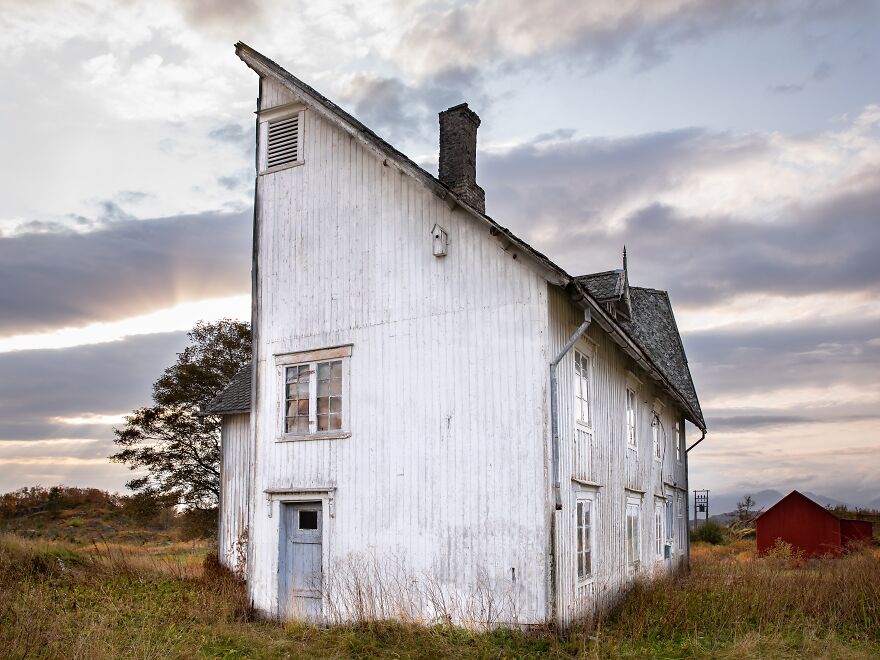 #4 Details from the front door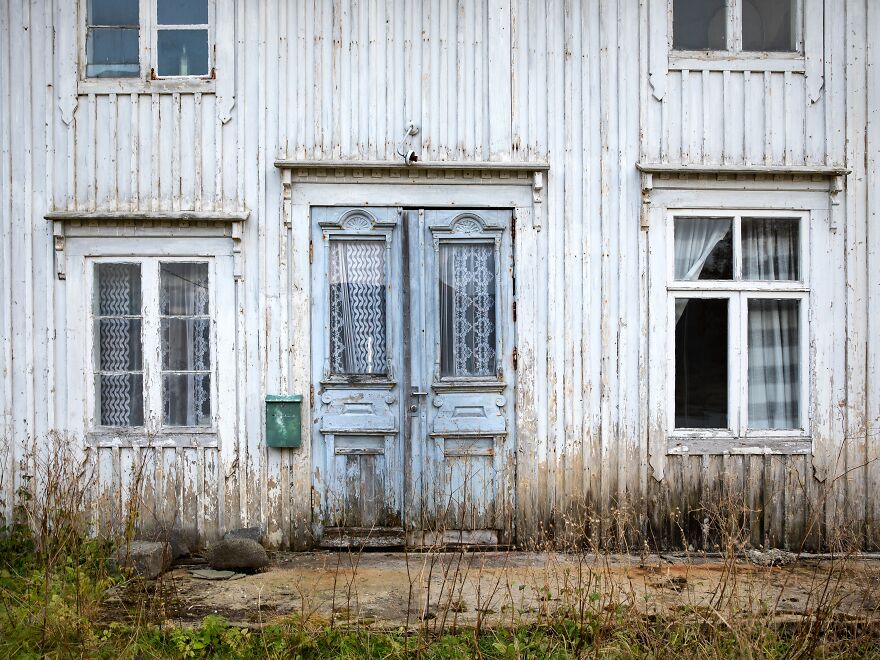 Petra was left living alone in the 1980s after Leidulf passed away, but she was never lonely because she frequently had guests over for coffee and cake.
When Petra passed away in the middle of the 1990s, the home had its first moment of silence. A home that is still referred to in the neighborhood as "Petra's house" today and continues to carry her memory.
#5 The dining room, which has been vacant for 27 years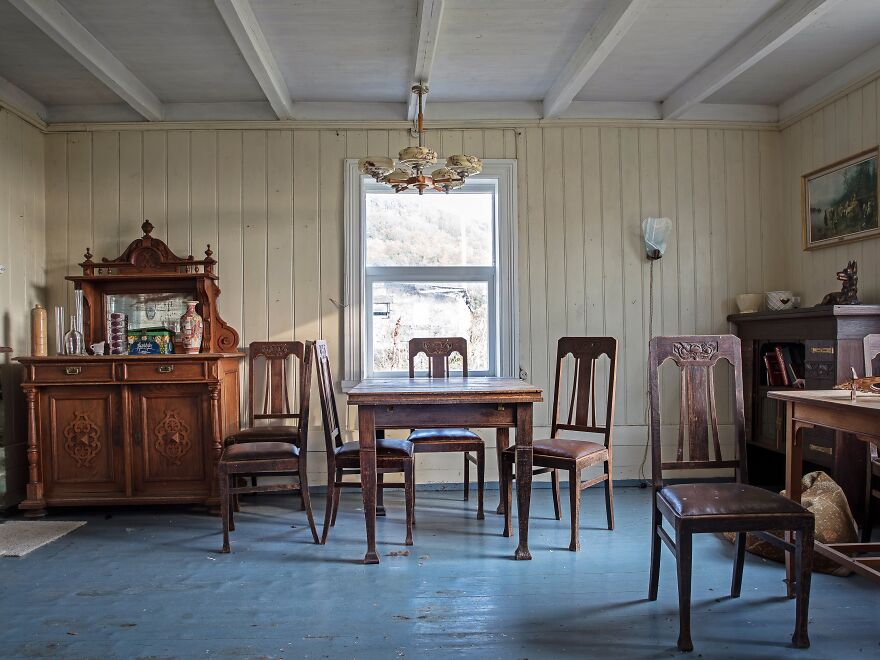 #6 Information about the dining room
#7 Over the piano, a portrait of Petra and Leidulf is displayed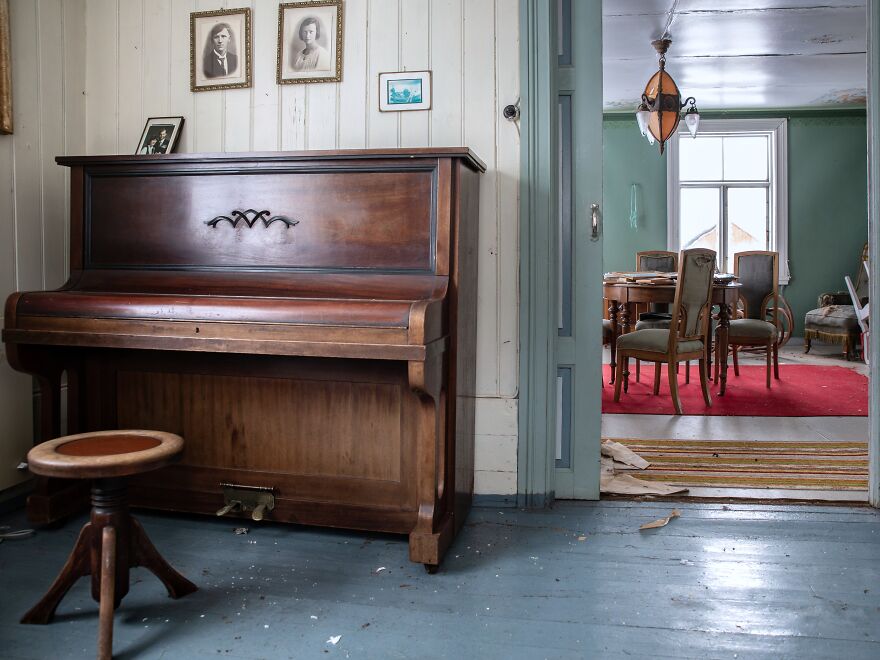 #8 The drawing room's furnishings was created to order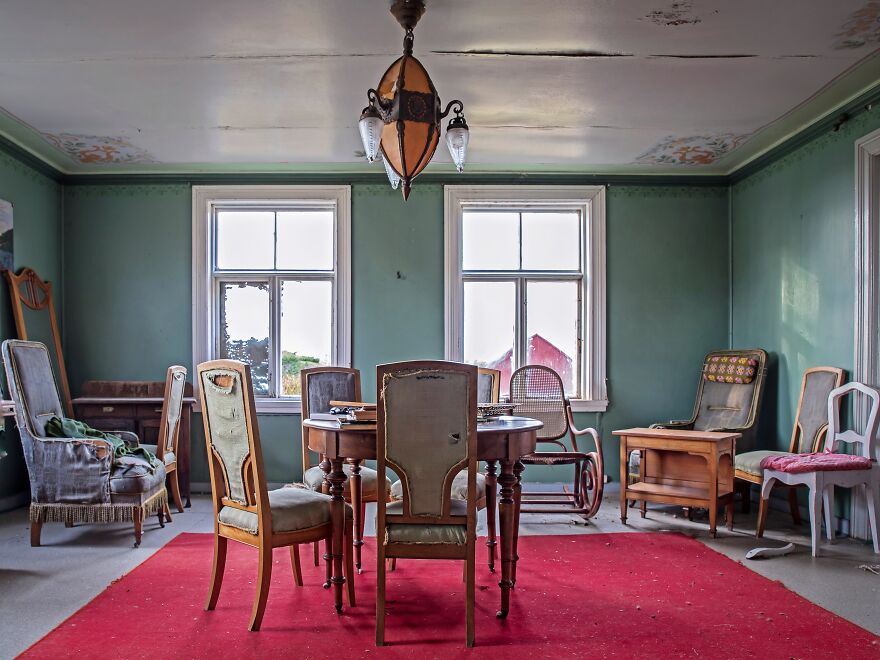 #9 The master carpenter who built this sofa is from the area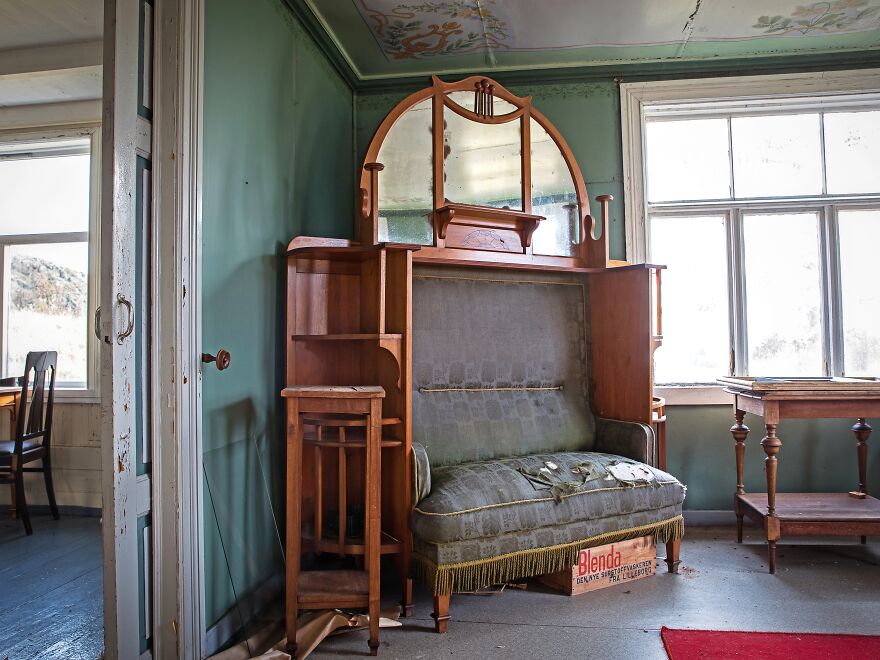 #10 Every room in the house has a stove. The stove was rarely lit in this chamber, which was only used on special occasions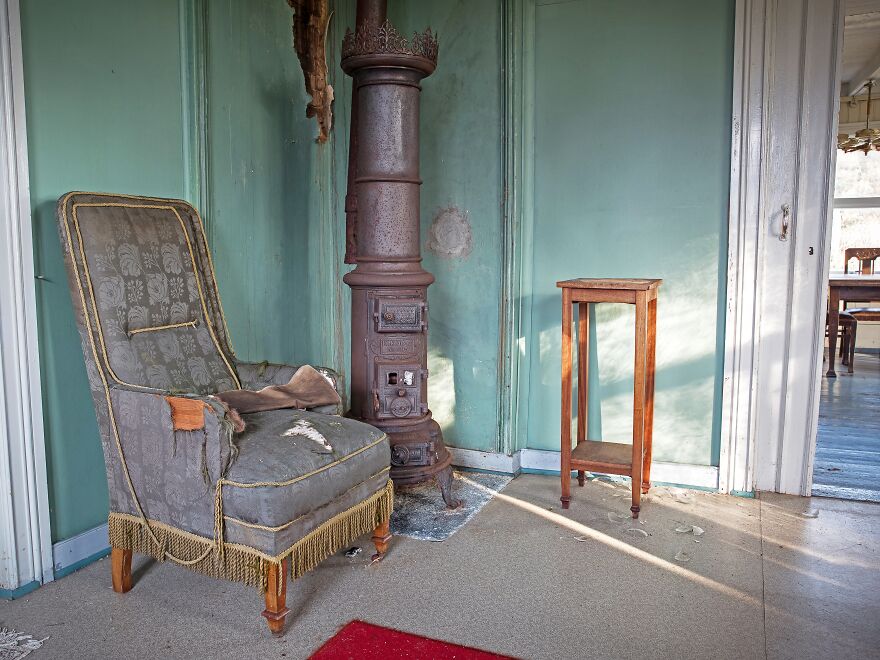 #11 The doctor used to see his patients in this upper bedroom when he went to the village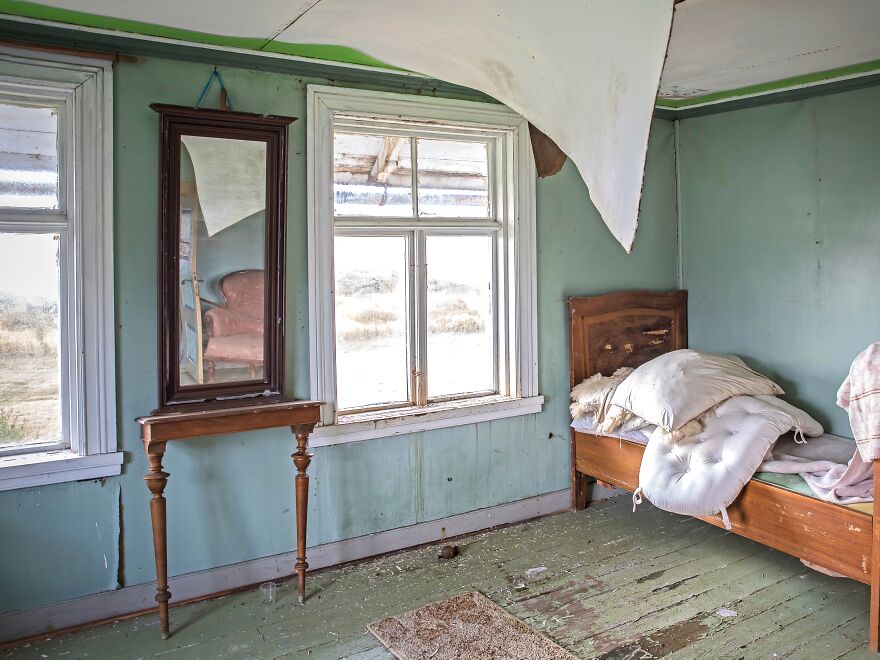 #12 Information from the doctor's office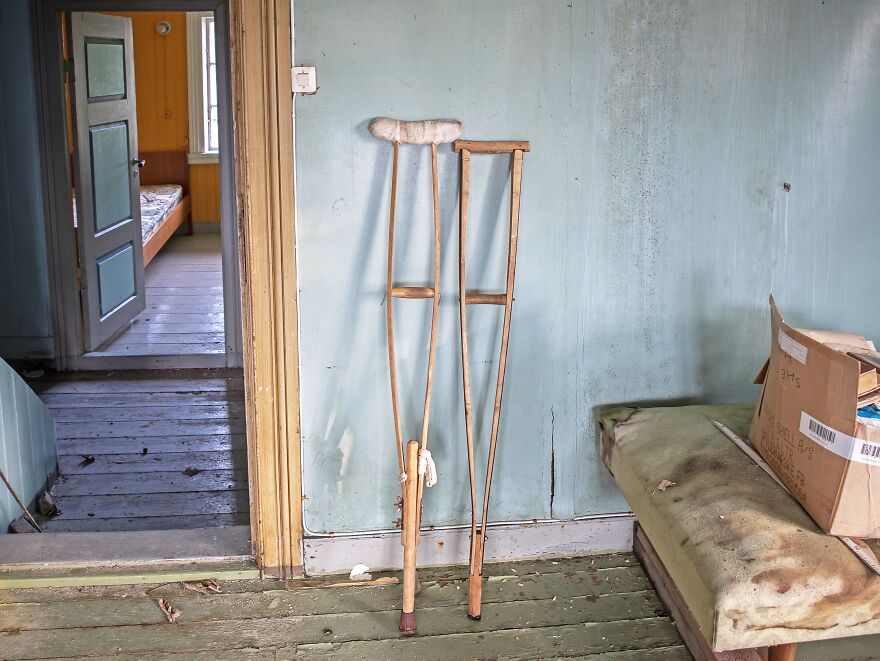 #13The master suite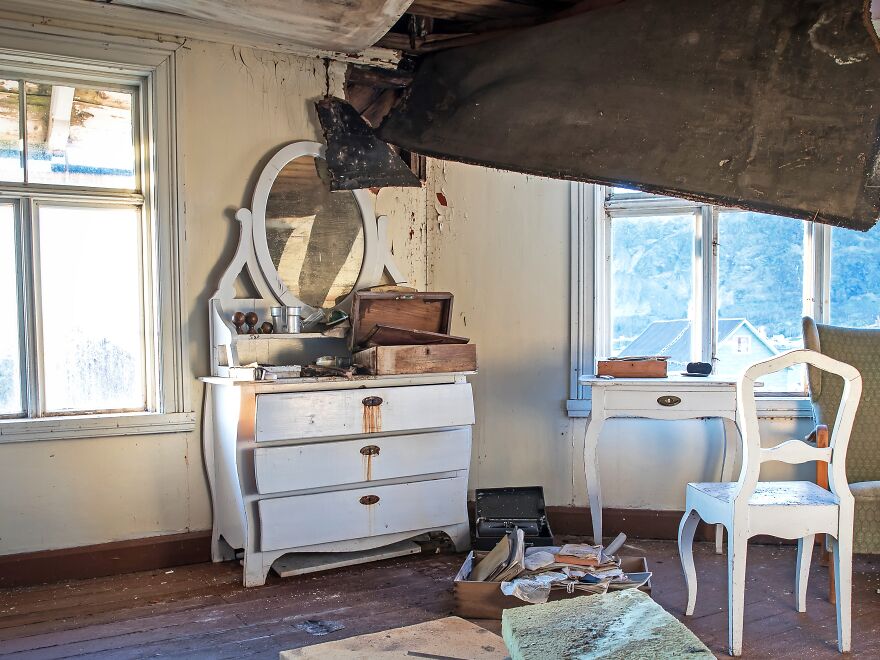 #14 On the upper floor, a chamber had a loom