The crocodile father carries more than 100 young on his back to protect them
Wildlife photographer Dhritiman Mukherjee had a rare and endearing meeting with a proud father, gharial caring for more than 100 of his young while visiting India's National Chambal Gharial Wildlife Sanctuary. The critically endangered crocodile species known as the gharial is distinguished by its long snout, which is ideally suited for catching fish. The male gharial, 16 to 17 feet long and mated with 7-8 females, was protecting and caring for his young as he crossed the Chambal River while carrying them on his back.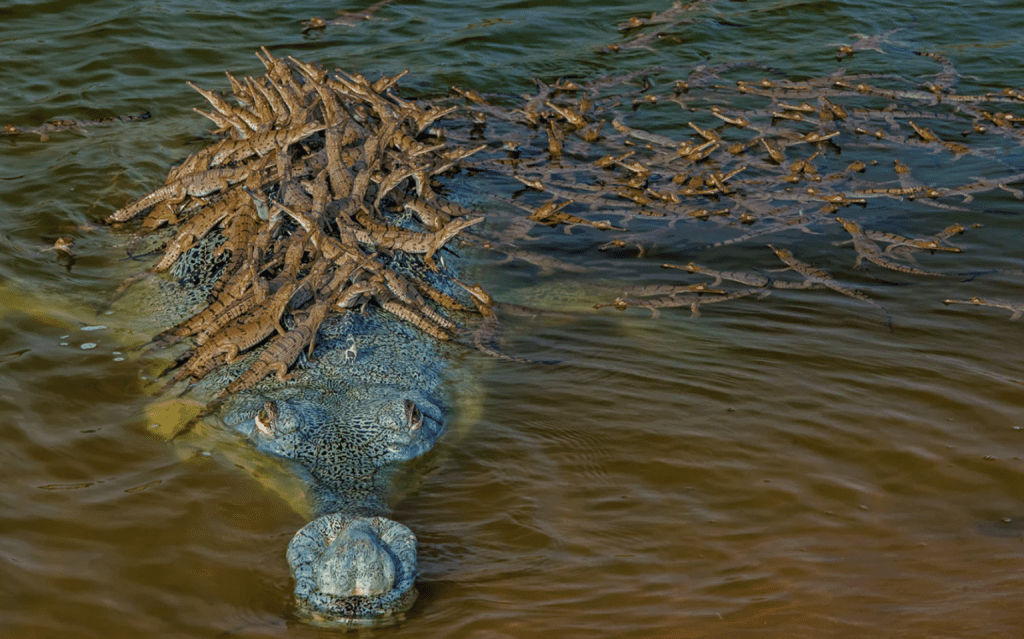 The gharials protect their young by carrying them on their backs, unlike other crocodile subspecies that hold their young in their mouths. Mukherjee observed that the male gharial was violent and protective of his young if anyone approached them too closely. Given that the gharial is highly endangered, with fewer than 650 individuals living as per the IUCN Red List, its timid yet protective behavior is not surprising.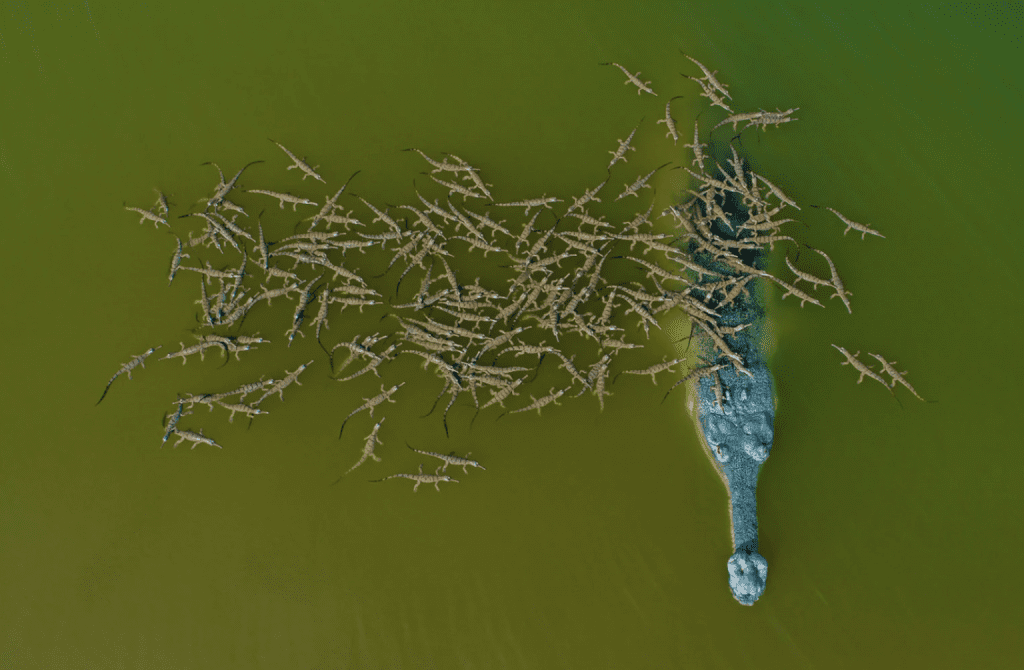 Photographer Mukherjee, who has won awards and has more than 25 years of experience, hopes his images will increase public awareness of the value of protecting this species and others. He underlined that although gharial is a severely endangered species, recent breeding operations have boosted its population.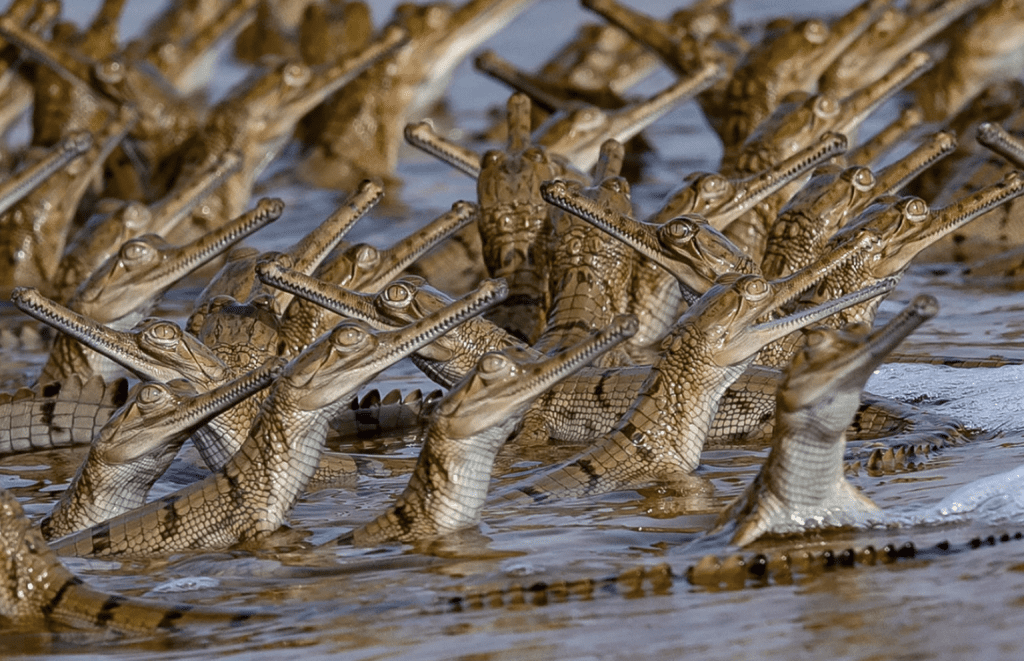 Hence, Mukherjee's exceptional opportunity to interact with the proud male gharial and his more than 100 children emphasizes the significance of conservation efforts to safeguard vulnerable animals. Mukherjee hopes that by bringing attention to the gharial and other endangered species through beautiful photographs, policymakers, and concerned citizens will take action to protect them.