The moving image of hospital employees thanking an organ donor goes viral
The heart-wrenching story of Cletus Schneider and his selfless organ donation has touched people's hearts worldwide. When Cletus tragically passed away, his wife, Carrie, and their children were devastated and struggling to accept their loss. Little did they know that Cletus had made the noble decision to be an organ donor, which would bring hope and renewed life to numerous individuals.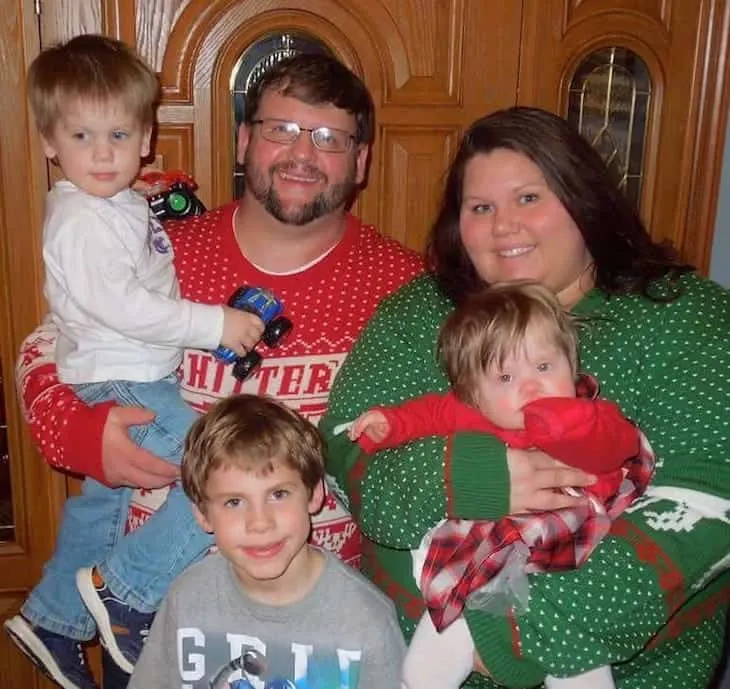 Carrie vividly recalls the harrowing night when her world turned upside down. As she conversed with Cletus, she grew concerned when he failed to respond. Rushing to his side, she discovered he was choking, and moments later, he collapsed. Despite Carrie's desperate attempts to administer first aid, Cletus was rushed to the hospital and, tragically, declared brain-dead after two days of intense medical efforts.
Amid Carrie's disbelief and grief, medical staff swiftly initiated the evaluation process to determine Cletus's eligibility as an organ donor. While Carrie was still grappling with the enormity of the situation, the medical team concluded that Cletus's organs could save many lives. With tears streaming down her face, Carrie left the hospital room, unaware of the profound gratitude and support awaiting her in the corridor.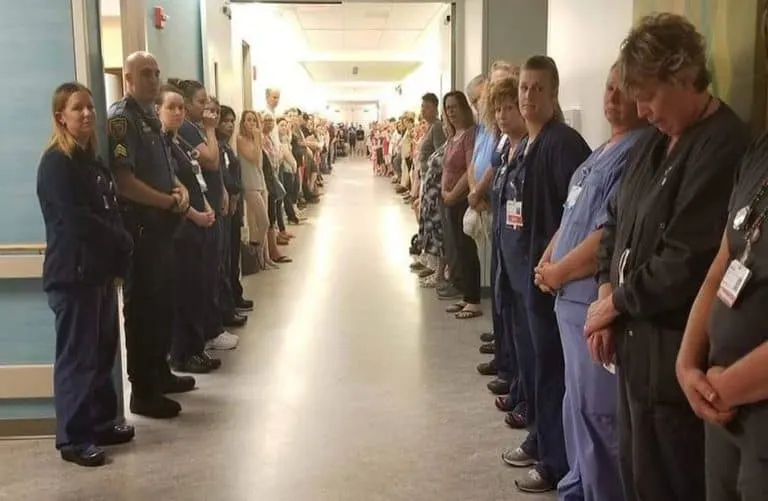 The concept known as "The Honor Walk" unfolded before Carrie's eyes as hospital staff, loved ones, and even strangers lined the halls to pay tribute to the hero who had chosen to be an organ donor. The Life Center Organ Donor Network, responsible for organizing these deeply moving ceremonies, referred to it as a moment where friends, family, and hospital staff unite to celebrate the life-saving impact of organ donation. Through Cletus Schneider's selfless gift, more than 50 individuals were given a second chance at life through organ and tissue transplantation.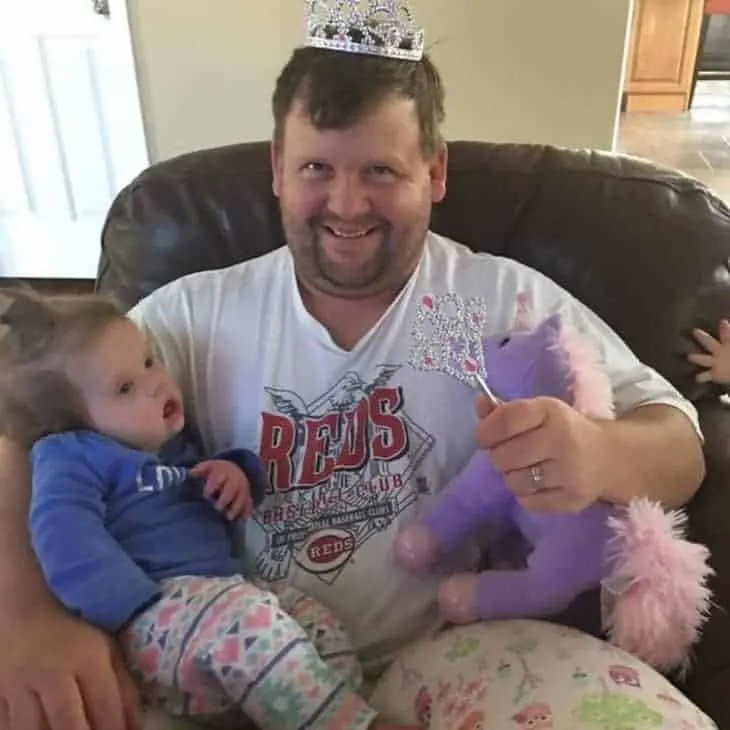 Just moments before Cletus's organs were transported to recipients across the country, the medical staff at Mercy West Hospital took part in an Honor Walk, expressing their gratitude to Cletus and his family. Despite her overwhelming grief, Carrie was profoundly moved by the compassion and appreciation shown by the medical team towards her late husband. She acknowledged that Cletus's decision to be an organ donor reflected his character, as he always exhibited kindness and generosity towards those in need.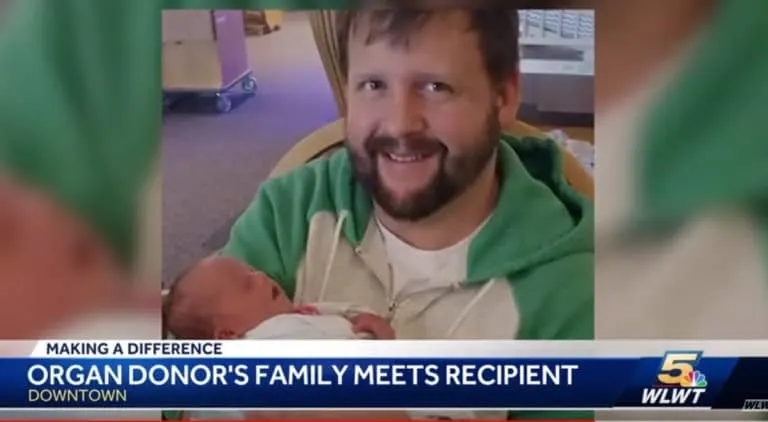 To share her experience and honor her late husband's legacy, Carrie took to Facebook and poured out her emotions in a heartfelt post. She described the day as the worst in her life, expressing the heartbreak she felt witnessing the tests and procedures performed on her beloved Cletus. Carrie acknowledged the immense support and turnout during the Honor Walk, leaving her speechless and deeply touched. The overwhelming response from friends, family, and even strangers resonated with her as they came together to honor Cletus's memory and support her in this trying time.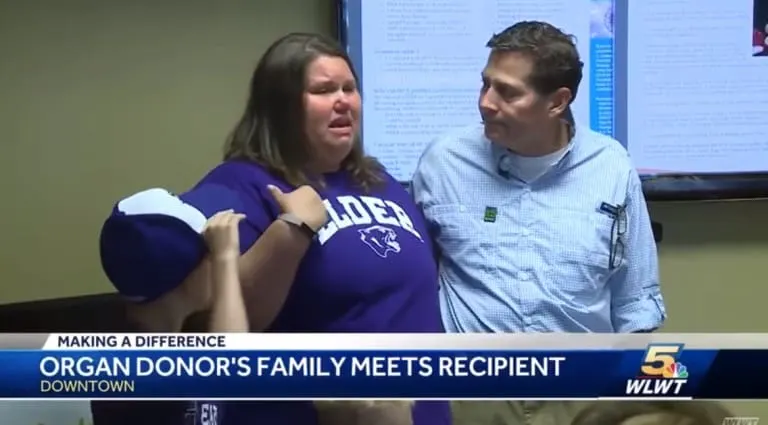 Carrie's Facebook post garnered immense attention, with messages pouring in worldwide, offering comfort and encouragement. One particular story stood out—a man from Oregon reached out to Carrie, expressing his gratitude for Cletus's organ donation. Thanks to Cletus's selfless act, this man received a life-saving liver transplant, allowing him to witness his grandchildren grow up. This heartfelt connection reminded Carrie of the profound impact her husband's decision had on others, further reinforcing his legacy of compassion and generosity.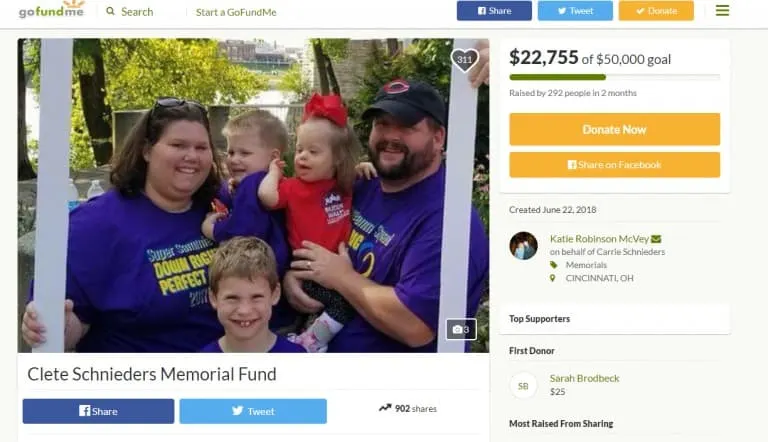 Weeks after Cletus's untimely demise, Carrie had the opportunity to meet John Mock, the recipient of Cletus's liver. The meeting was filled with emotions as if They had known one other all their lives. They were instantly forming a bond akin to a real family. This encounter served as a testament to the profound impact of organ donation and the transformative power of selflessness.
In light of the challenges faced by Carrie and her children, a GoFundMe page was created to provide support during this challenging transition. As Cletus did not have life insurance and Carrie, a full-time homemaker, adjusted to a new reality, any contributions to their cause would be greatly appreciated. Let us embrace Cletus's spirit of generosity by expressing our support for Carrie's family on their GoFundMe page.
Watch the tear-jerking video below to witness the heartwarming meeting between Carrie and John Mock, the individual whose life was forever changed by Cletus's decision to become an organ donor. Prepare to be inspired by the transformative power of love and selflessness.