A 90-year-old woman jumps off of a plane to celebrate her milestone birthday
More Info: Website | Instagram
Marg Burg, an Arizona senior, decided to commemorate her 90th birthday with an exhilarating skydive. "When I saw George Bush skydive on his 90th, I thought, 'If he can do it, so can I'," remarked Marg to 12News, reflecting on her incredible journey to this age, "I never imagined I'd see 90, yet here I am, about to take the leap!"
Inspired by the former president's daring act, Burg intended to mark her milestone birthday with an adventurous twist. She enlisted the services of Skydive Buckeye, ensuring her safety with a 14,000-foot tandem jump, where she was securely attached to a seasoned instructor.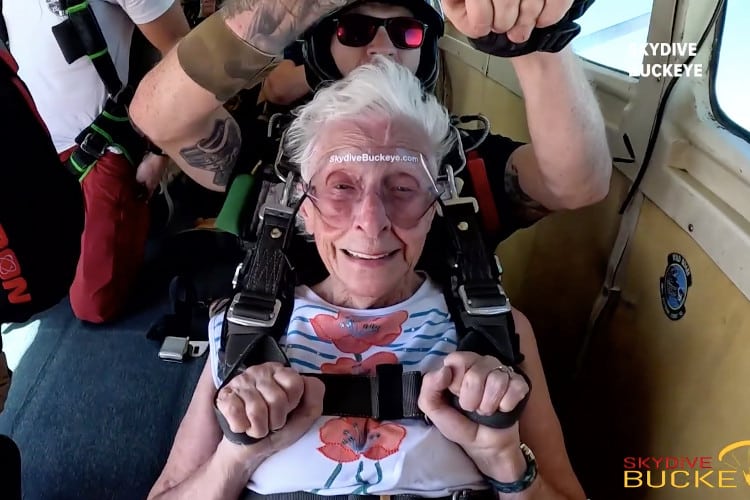 Watching with excitement and anxiety, her daughter Brenda Omahan said, "I'm elated for her. Truly. Though I'm nervous, my mom has always been tenacious. She cherishes every day. We all deeply love her. I wish all my siblings could witness this. But I'm here on their behalf." The footage of her dive showcases her remarkable spirit, with Marg beaming brightly before and during her descent.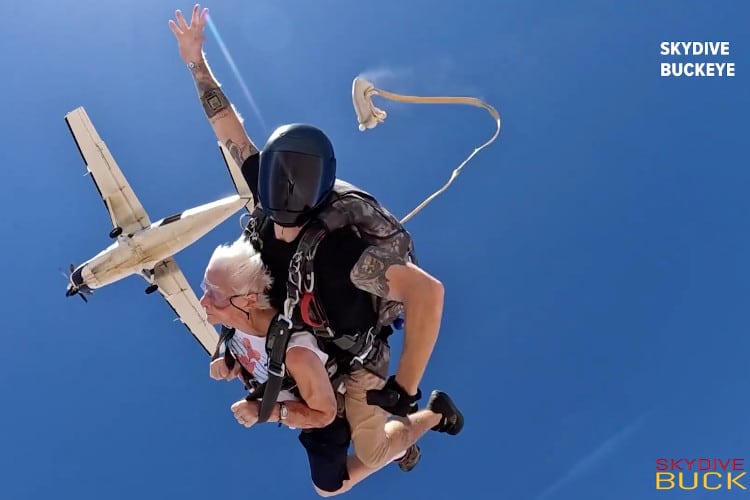 After safely landing, Marg was effusive in her happiness, "It felt magical, like I was a bird. The aerial view was breathtaking," she gushed. Here's raising a toast to many more exhilarating celebrations for Mrs. Burg!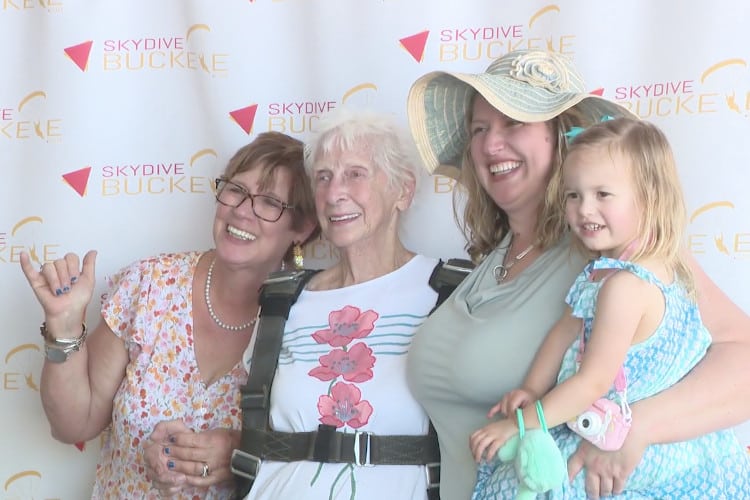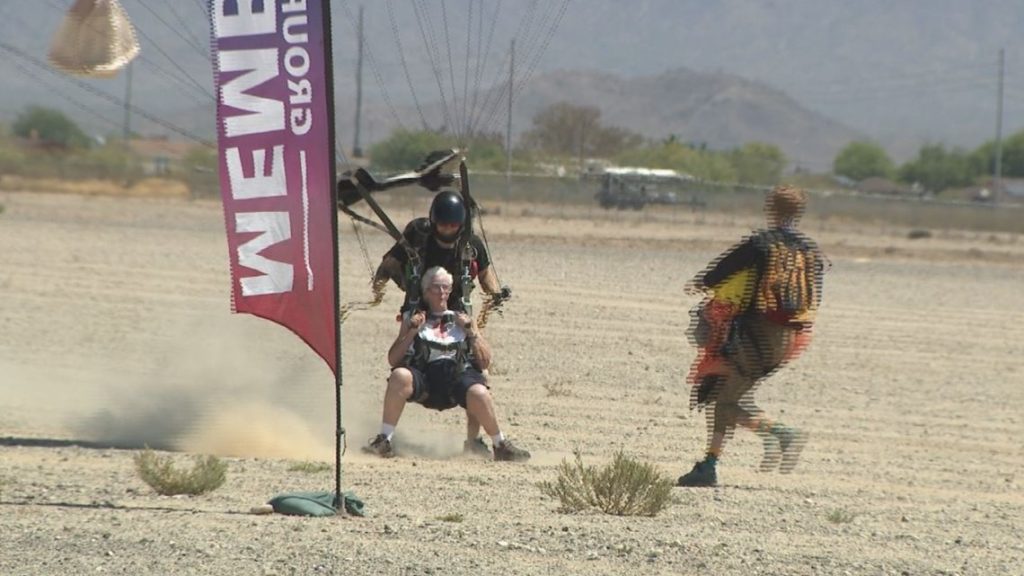 Source: mymodernmet