A heartbreaking video shows two 90-year-old sisters bidding farewell
Barbara Carolan, a spirited 94-year-old from Seabrook, Massachusetts, had not seen her cherished 90-year-old sister, Shirley, residing in Nevada since 2020. Faced with the realization that time might be short for them to be together, Barbara resolved to embark on a remarkable 2,700-mile cross-country journey to bid her sister a heartfelt farewell.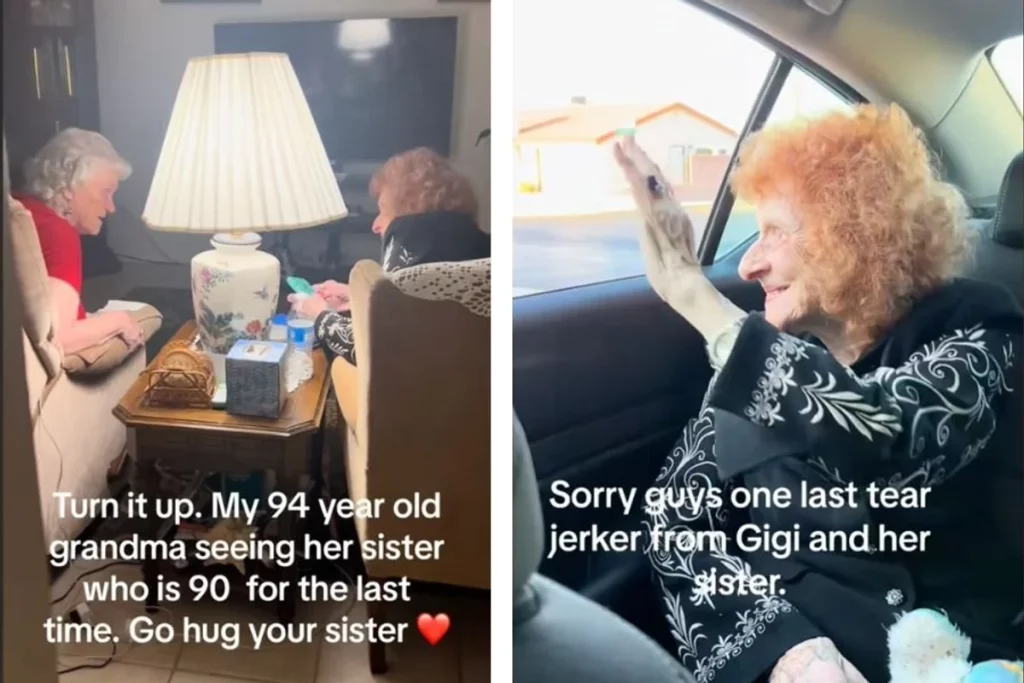 Stephanie Atkinson Shively, Barbara's granddaughter, selflessly volunteered to accompany her on this poignant voyage and document their experience. In a TikTok video that has touched the hearts of over 13 million viewers, we witness the emotional reunion between Barbara and Shirley as they reminisce about their shared memories.
Through teary eyes, Barbara confides, "We had a wonderful, wonderful time," to which Shirley responds, "If we don't see each other again on this earth, we'll see each other in heaven," offering solace to her older sister.
"You betcha!" sobs Barbara. "You betcha."
The video, aptly captioned "Hug your sister," has resonated deeply with viewers, evoking a flood of emotions. One person expressed the need for a dedicated category on the app for videos guaranteed to elicit tears, while another reflected, "It's not goodbye, it's see you later. I imagine when we pass, it'll be like going home. And never again will we have to be separated from the ones we love."
Shively also shared several other poignant moments from their journey, including cherished photographs of the sisters in their younger years. However, the most poignant moment was captured as Grandma Barbara waved goodbye, setting off on her return journey.
This touching encounter was not without its moments of levity. Barbara, calling out "until we meet again!" was met with Shirley's playful "WHAT?!" prompting her to repeat herself a few times.
This heartwarming reunion serves as a poignant reminder to cherish our lives and the cherished individuals who inhabit them.