By John Drops, 20 Absurd Celebrity Outfit Recreations
Fashion has forever served as a means for people to showcase their creativity and unique personalities. However, what unfolds when an individual elevates this notion to an entirely novel dimension by reimagining iconic celebrity ensembles in the most eccentric and comical fashion?
Allow us to introduce you to John Drops, a self-proclaimed "fashion provocateur" who has captured the internet's attention with his outlandish and hilariously unconventional interpretations of renowned celebrity outfits. In the following paragraphs, we'll unveil some of the most uproarious celebrity attire recreations that have sent the online community into fits of laughter.
More info: Instagram | tiktok.com | Facebook | twitter.com
#1 Rihanna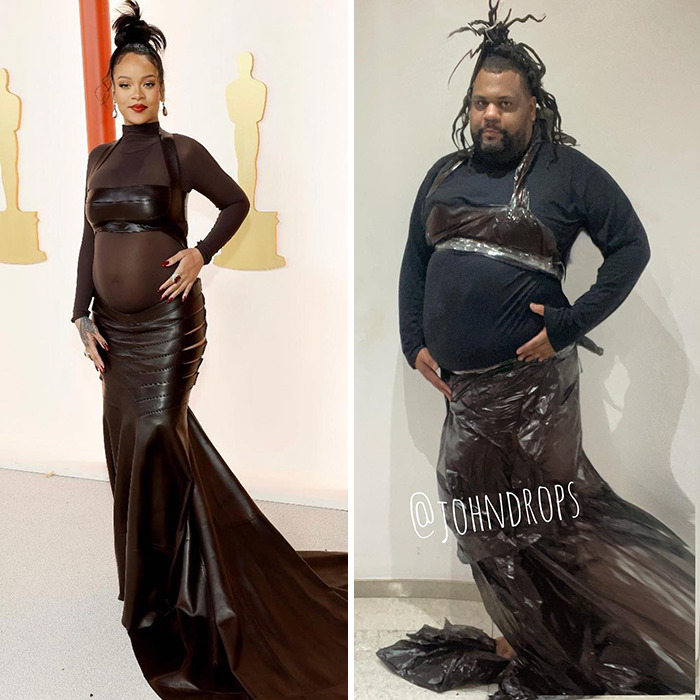 #2 Gkay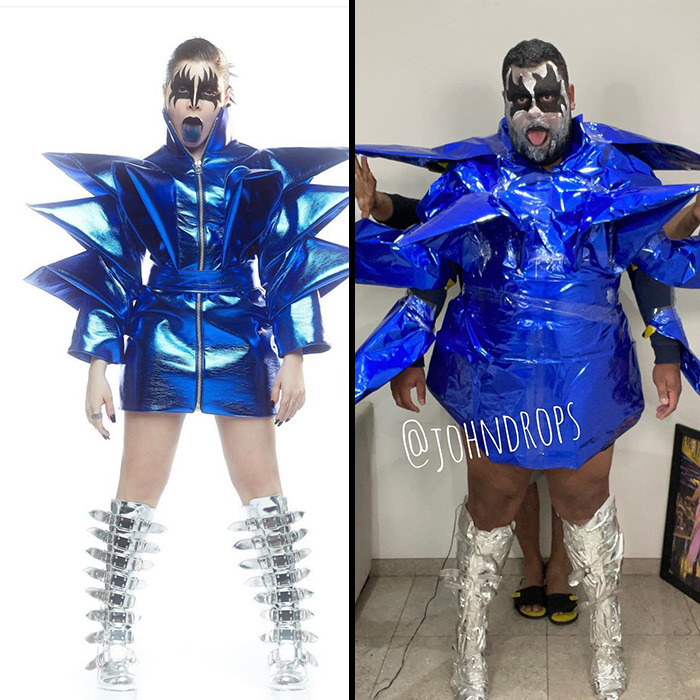 #3 Sabrina Sato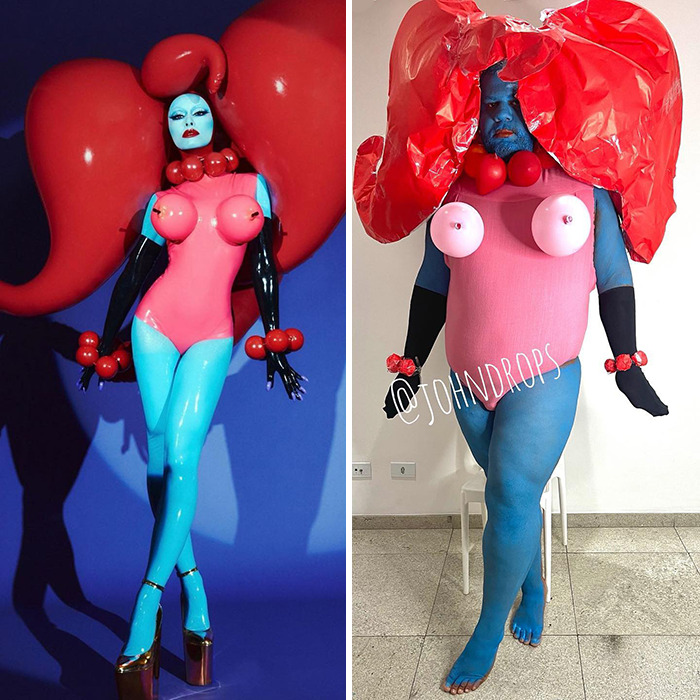 #4 Camilla De Lucas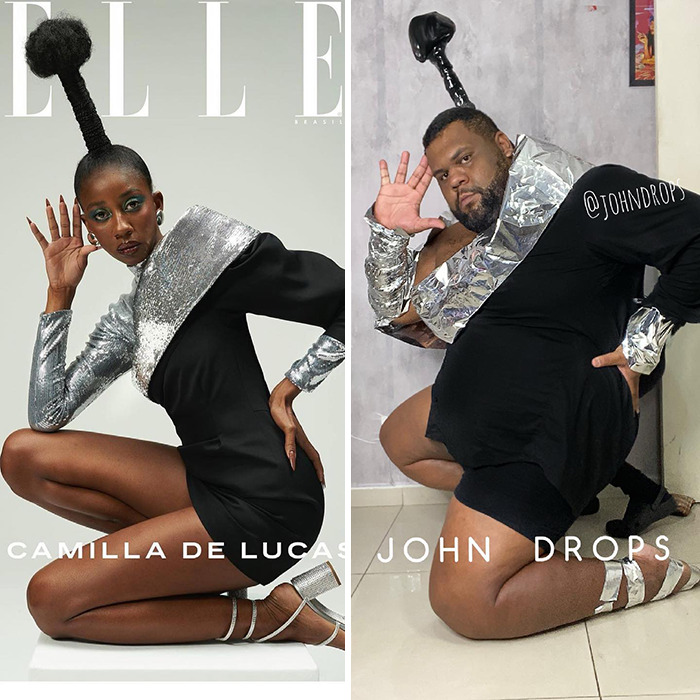 #5 Cardi B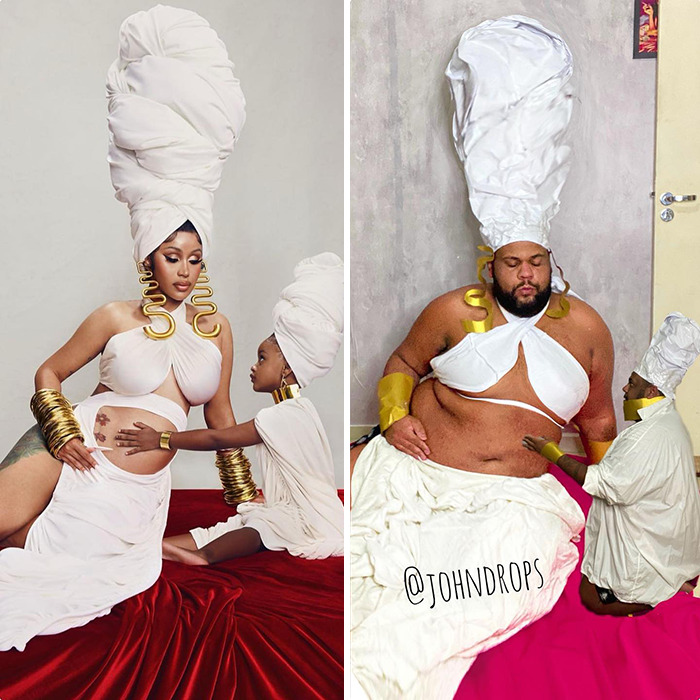 #6 Paris Hilton And Kim Kardashian
#7 Pabllo Vittar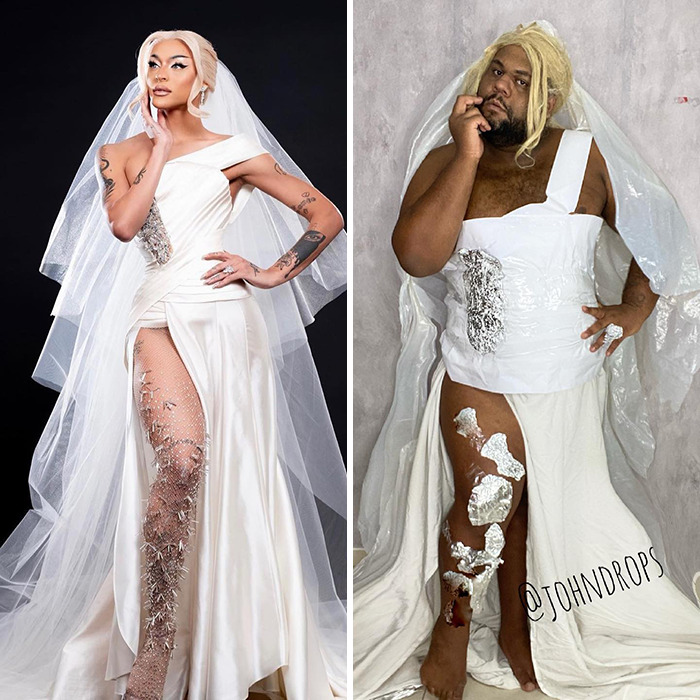 #8 Shakira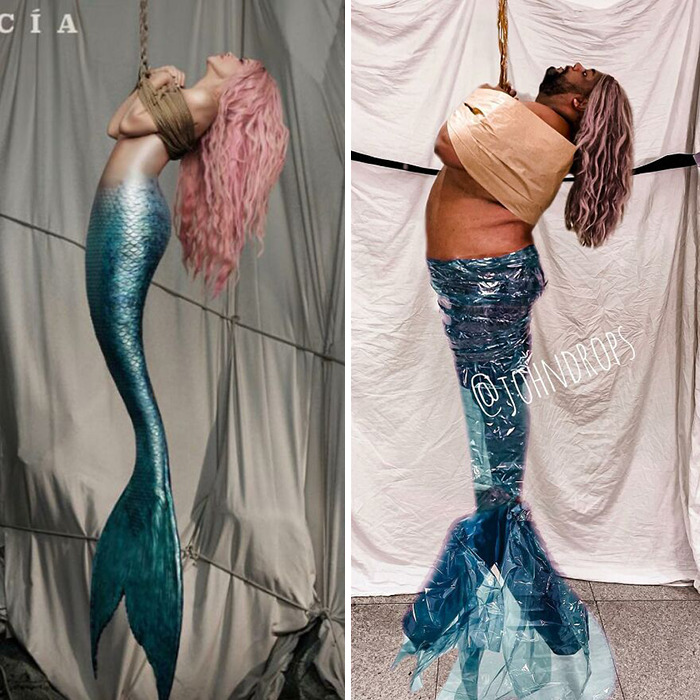 #9 Angela Bassett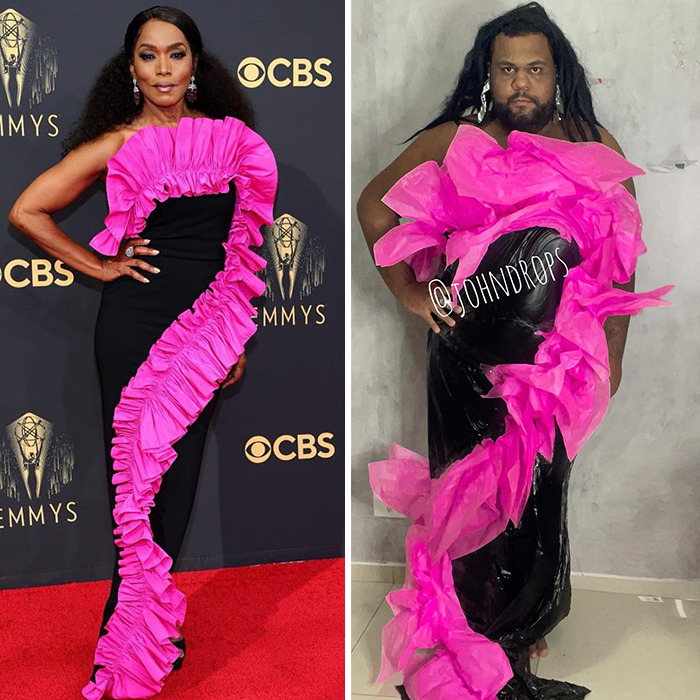 #10 Lili Reinhart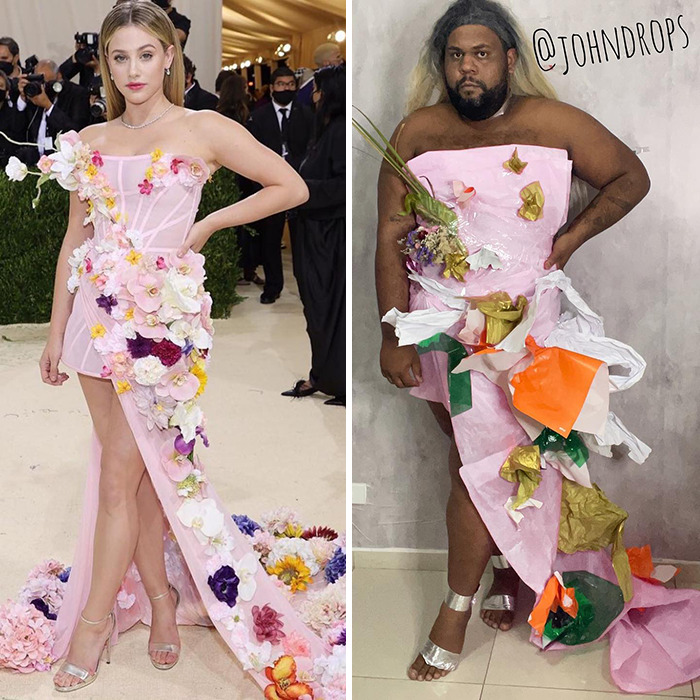 #11 Lizzo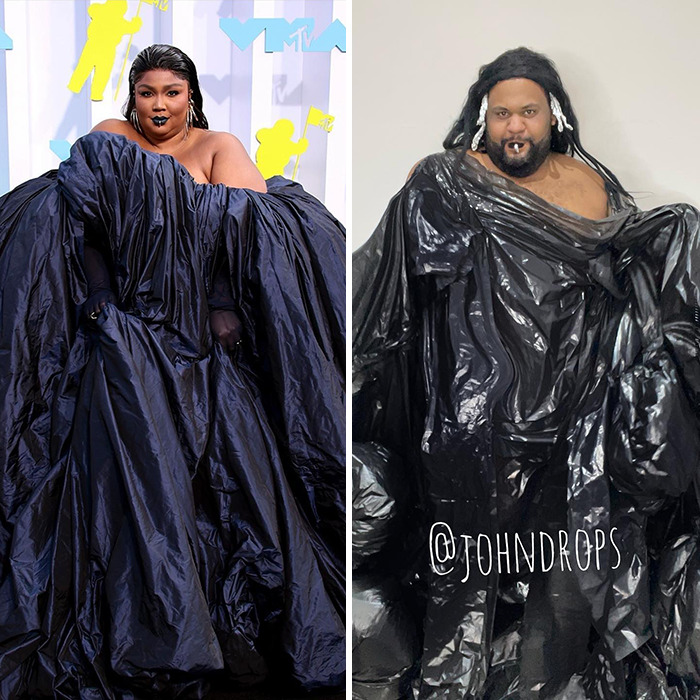 #12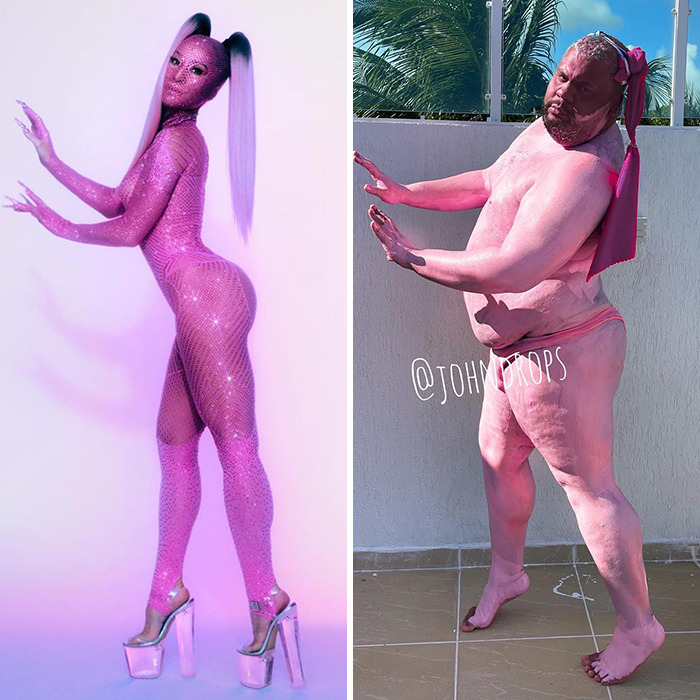 #13 Viola Davis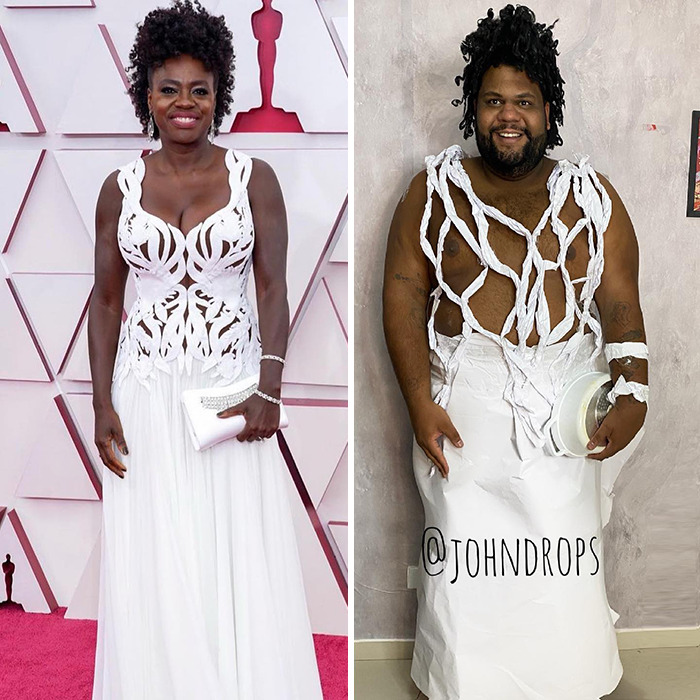 #14 Anitta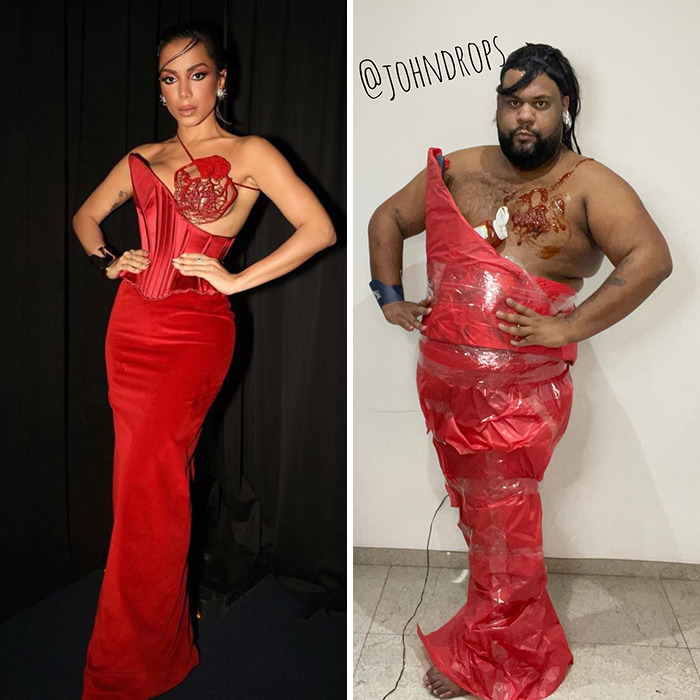 #15 Lil Nas X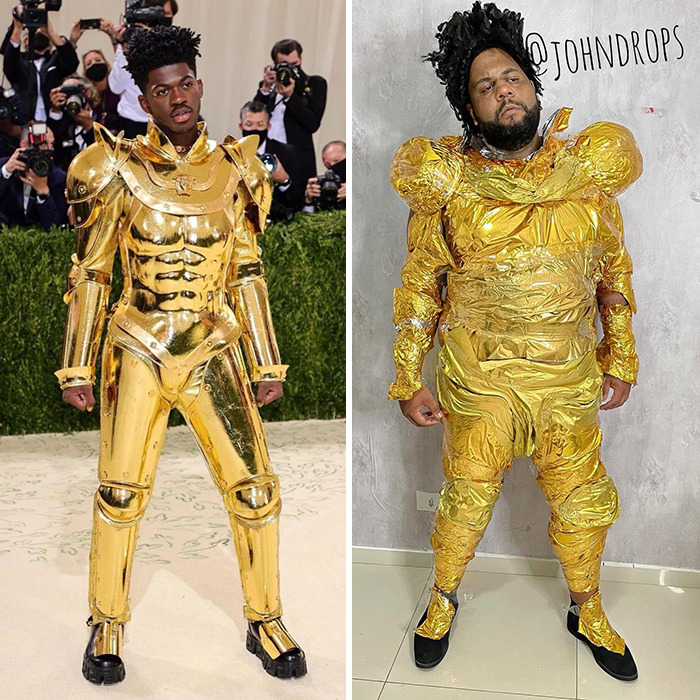 #16 Rihanna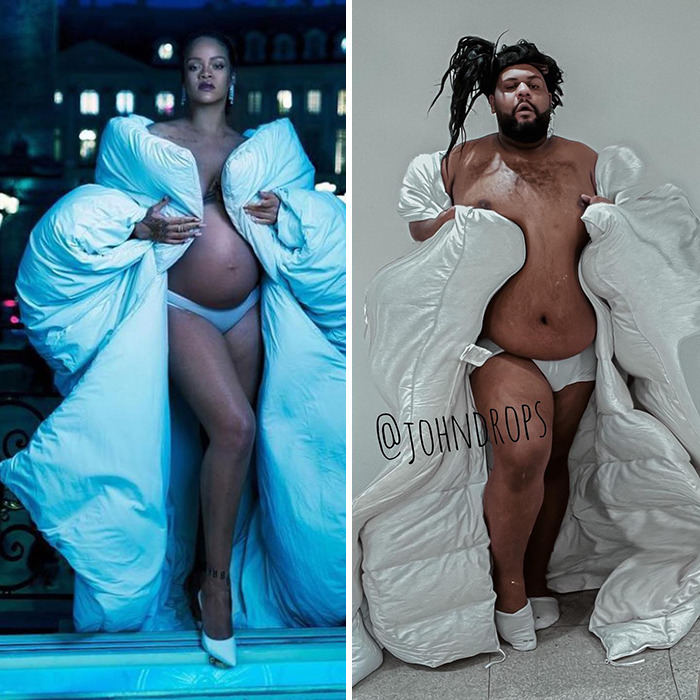 #17 Dua Lipa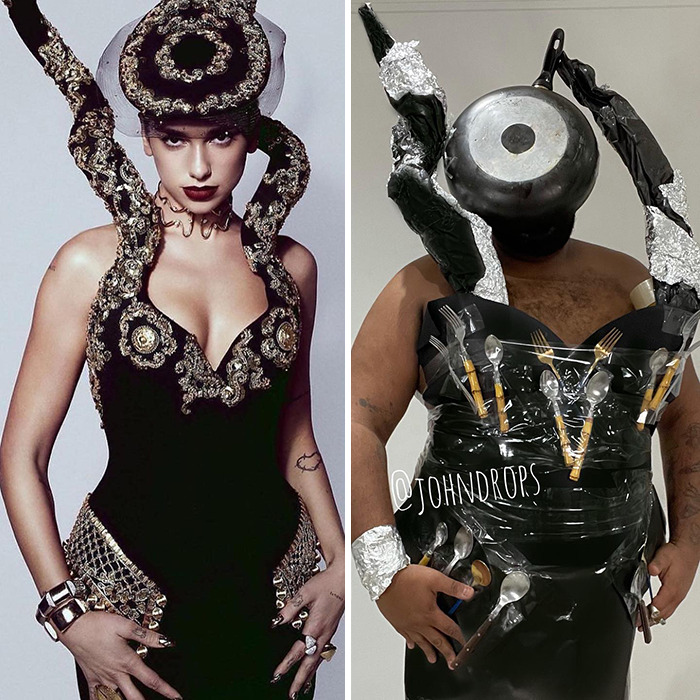 #18 Kim Kardashian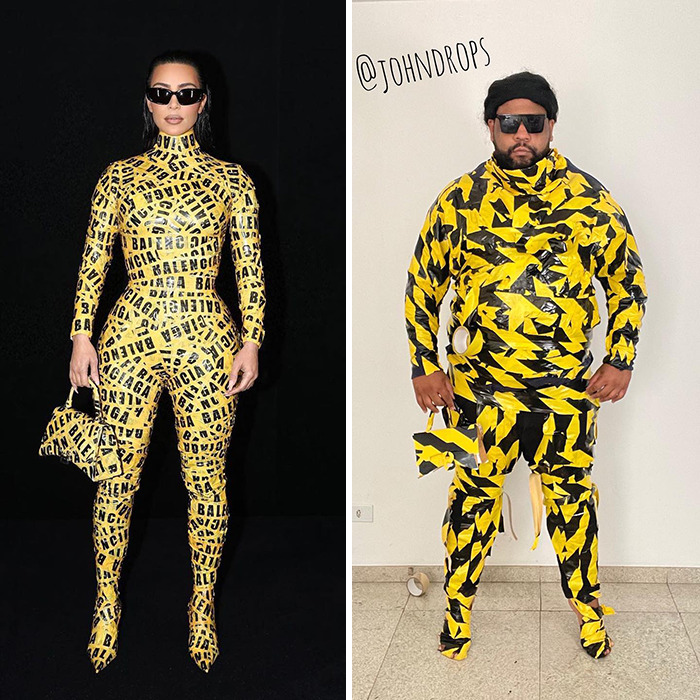 #19 Anitta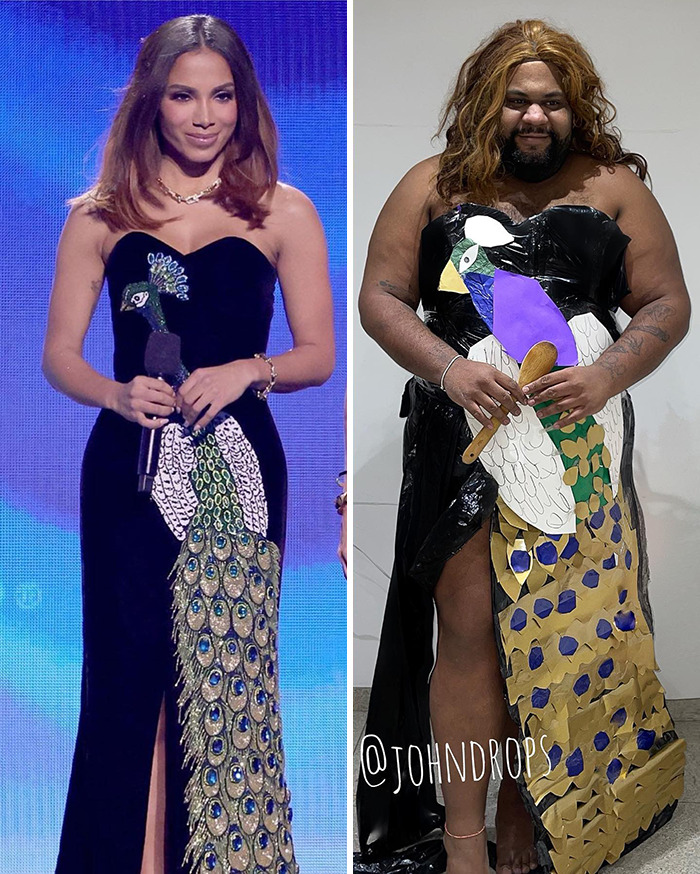 #20 Emma Stone