This Sewing Community Has Shared 30 Of The Most Amazing Projects
Anyone may go to the shop and buy new clothes off the rack, but why pay for a new t-shirt or dress when you can make your own? At least, that's what the r/Sewing online community's creative members believe.
This online community's members are sharing their amazing sewing, embroidery, and patchwork crafts, and they may encourage you to try your hand at these hobbies as well. In the gallery below, you can see some of the most outstanding crafts posted in this online group, and if you want to learn more, read our previous story about the knitting community here!
#1 I've been sewing shirts and ties for my five cats. It's been a lot of fun. I hope you enjoy these

(User vjloco has the most popular post in the whole subreddit. It's a mosaic of shirts he stitched for himself and his cats, with matching cut ties.
"At the outset of the epidemic, my daughter handed me her old sewing machine. With her support and YouTube lessons, I was able to teach myself "vjloco told Bored Panda about the roots of his new pastime.)
#2 I Constructed a Coat! (View D with B's Hem, McCalls 6800)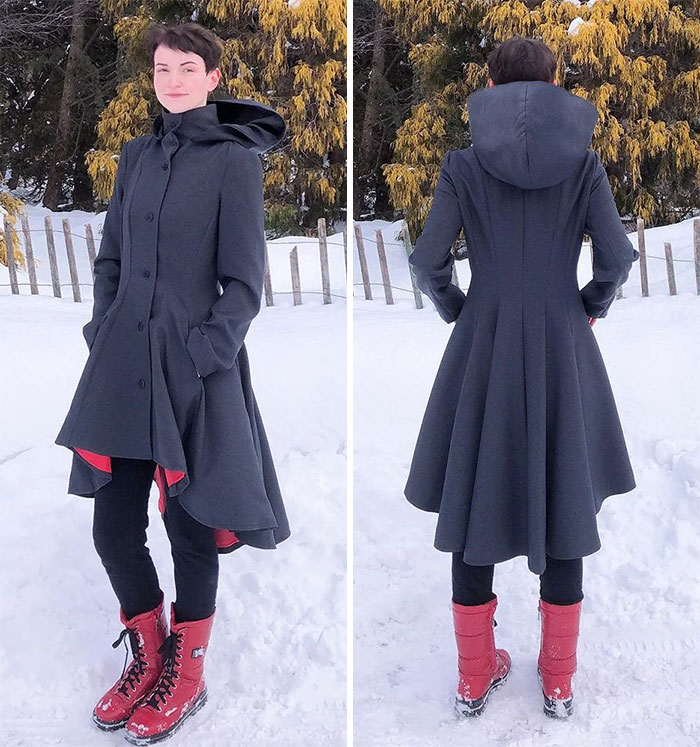 #3 My son's Halloween costume is now complete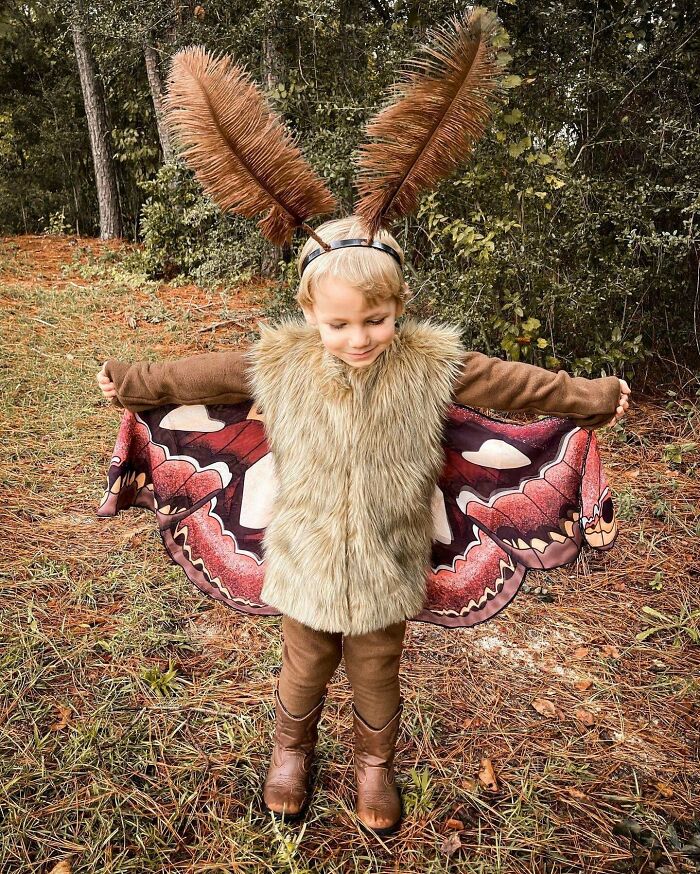 #4 My Wedding Dress Was Made by Me (No Pattern)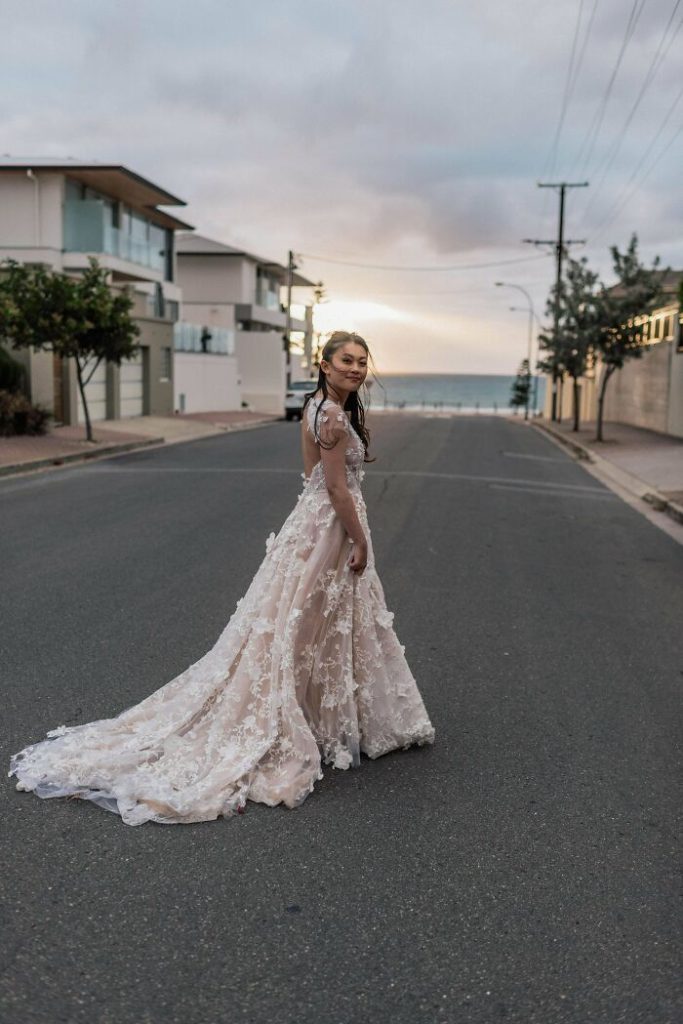 #5 Self-created. There isn't a pattern. I made this costume entirely out of Kente fabric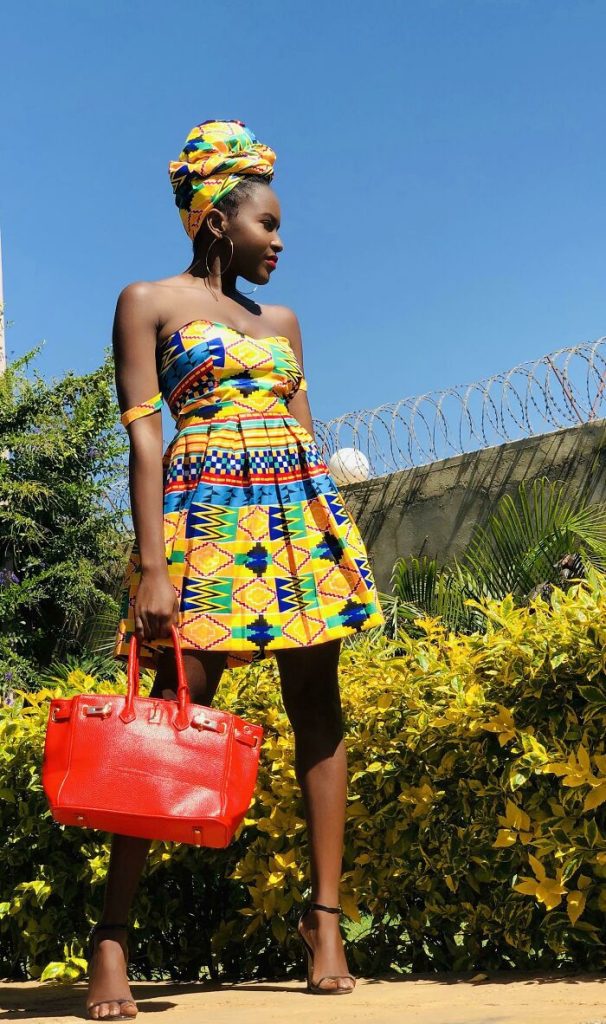 #6 My Rainbow Quilt is Completed! Also included is a matching body pillow case. Happy Pride Month, everyone!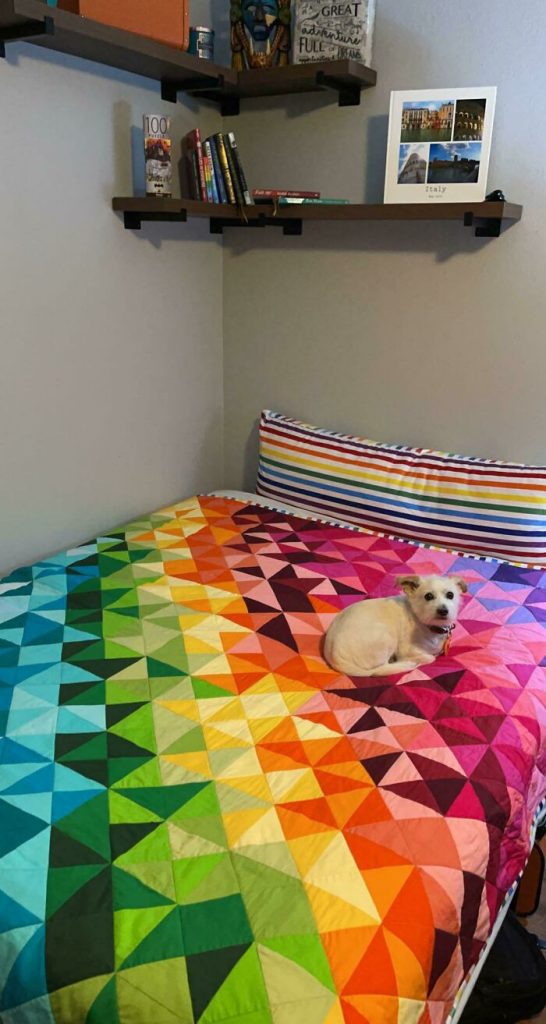 #7 In 2020, I intend to sew a book about my father's life to commemorate him. This is the first page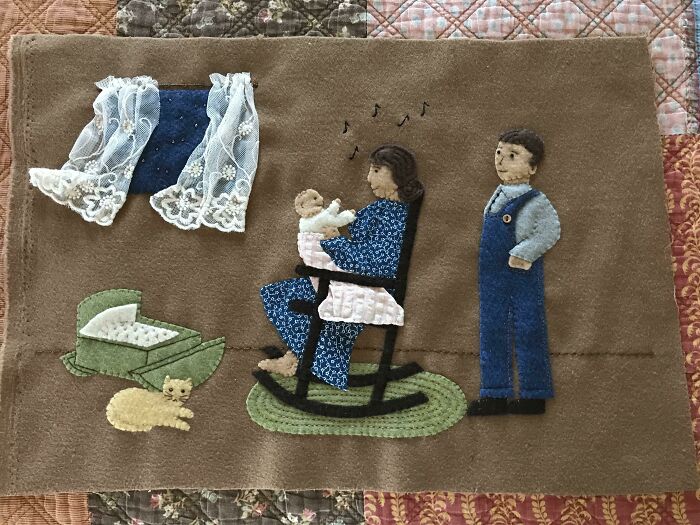 #8 Sweatpants Were Sewn into A Wedding Dress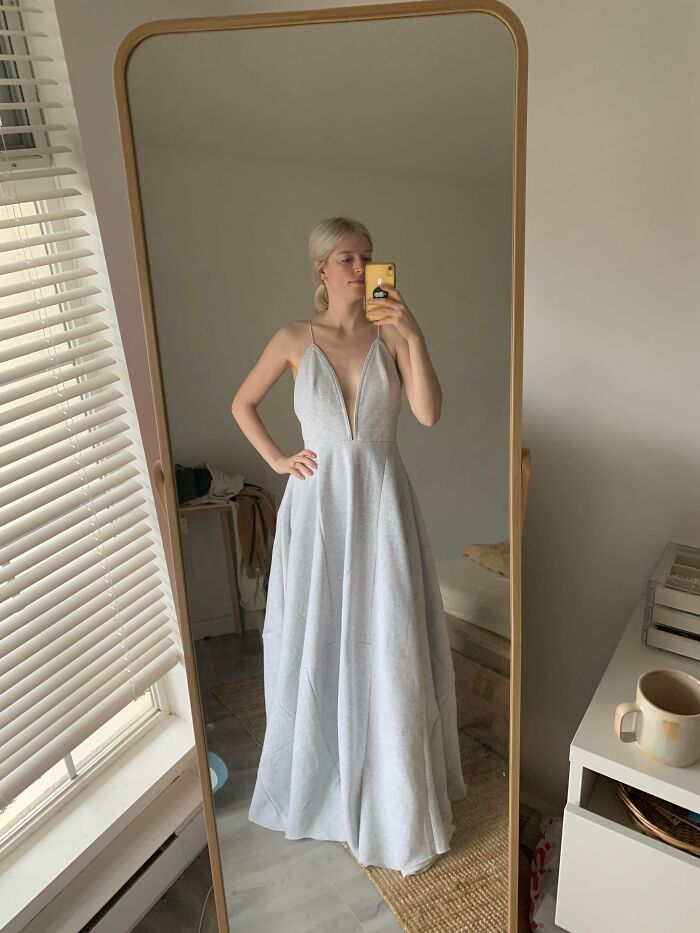 #9 Ellie and Mac Patterns Duchess Coat for My Spiderman-Obsessed 2y.o. Niece. I'm excited to see
it on her!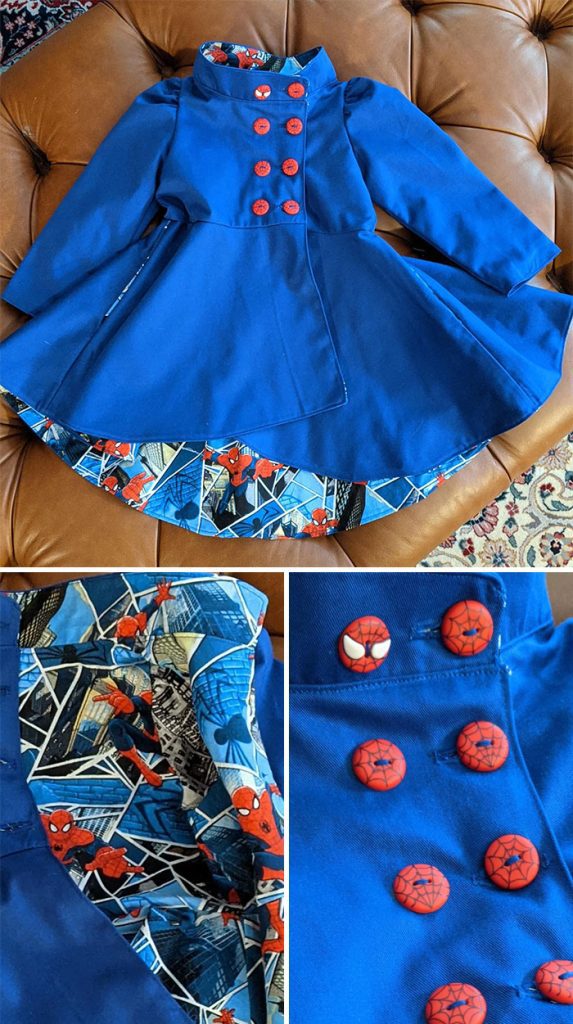 #10 I Designed a Non-Traditional Wedding Dress! V9296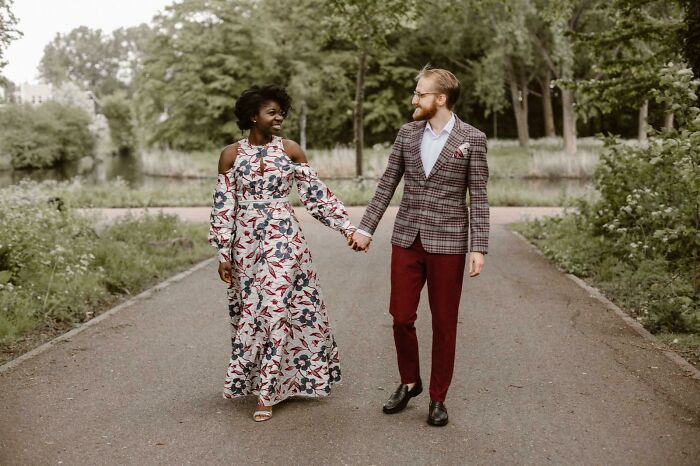 #11 For Renn Faire, I created a Maple Leaf Fairy costume (B4571)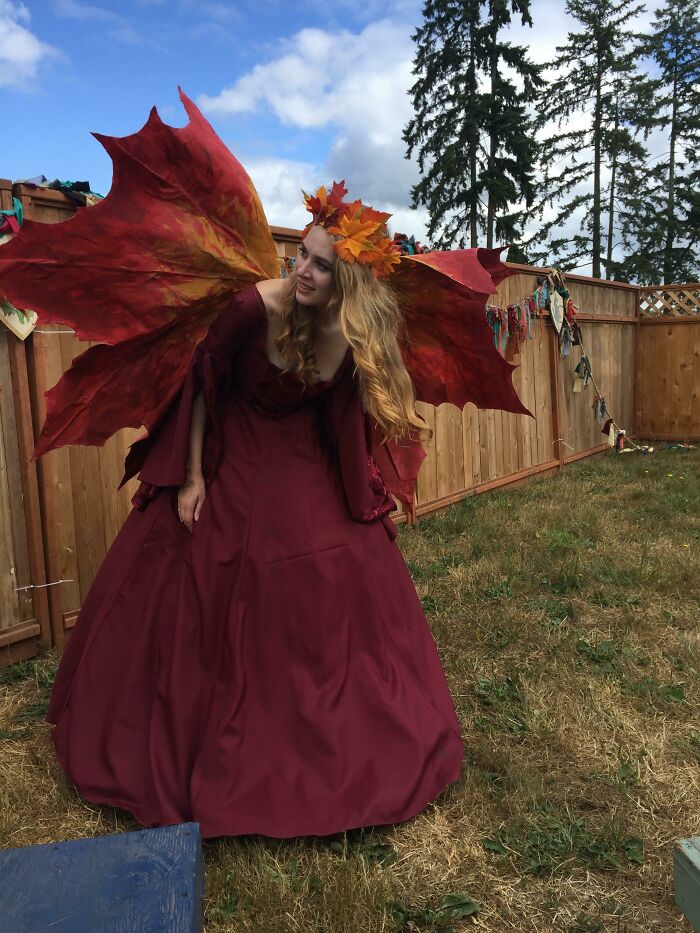 #12 This is a prom gown that my Nigerian aunt made for me in 2019. It was created using two different dresses as inspiration. My favorite part of the fabric is the pattern! (There is no pattern.)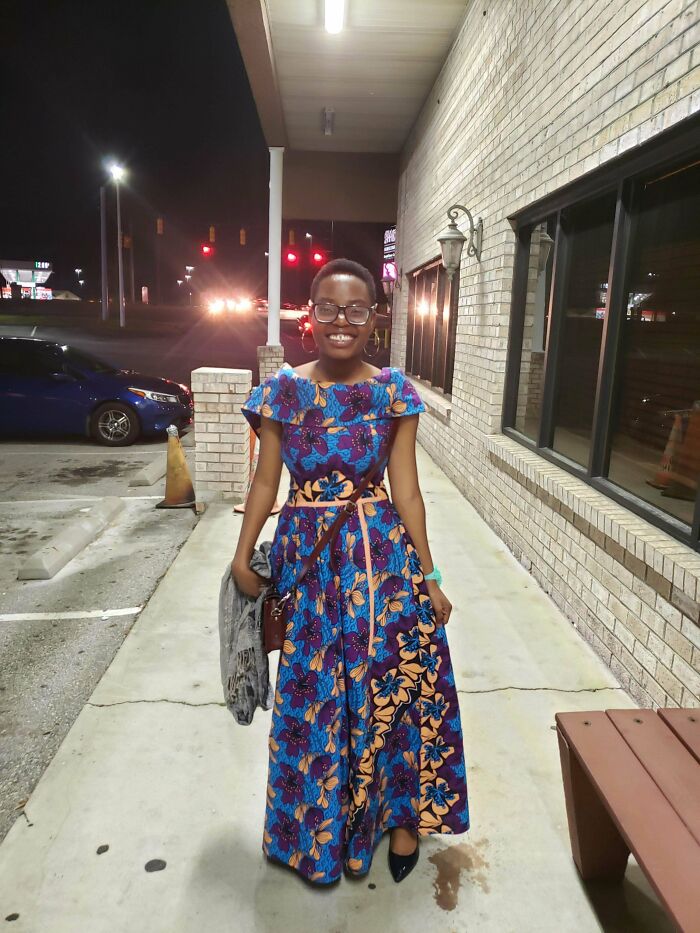 #13 I Made a Butterfly Dress from an Early 1900s Illustration!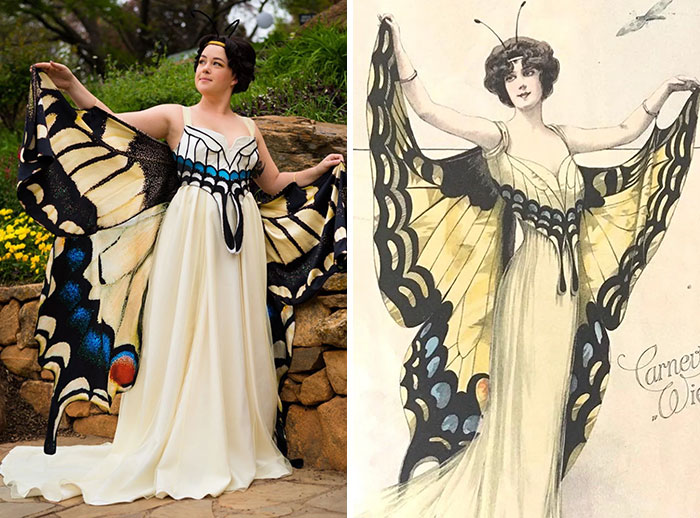 #14 (Drafted by the author) I reworked my old lounge dress into a sundress because it wasn't getting much use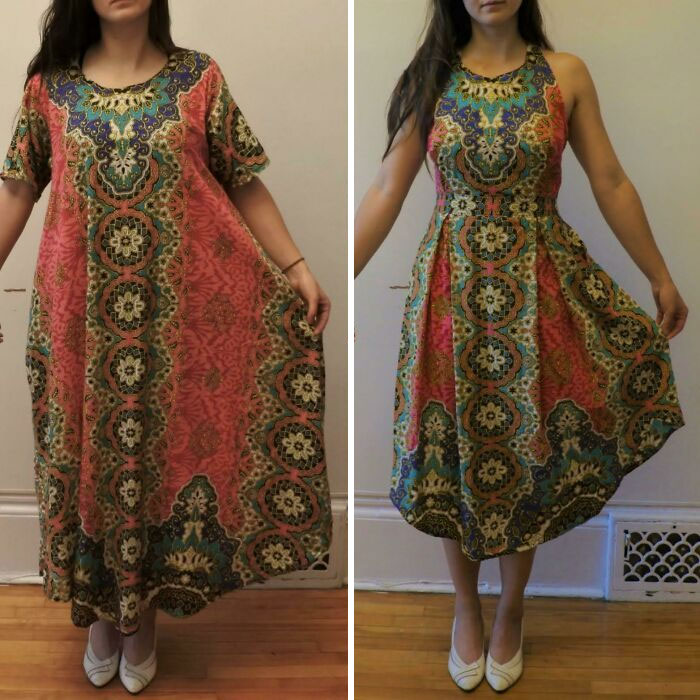 #15 I bought my first sewing machine two weeks ago and had no idea what I was doing. So I spent hours watching how-to videos on YouTube. This is something I made myself the other day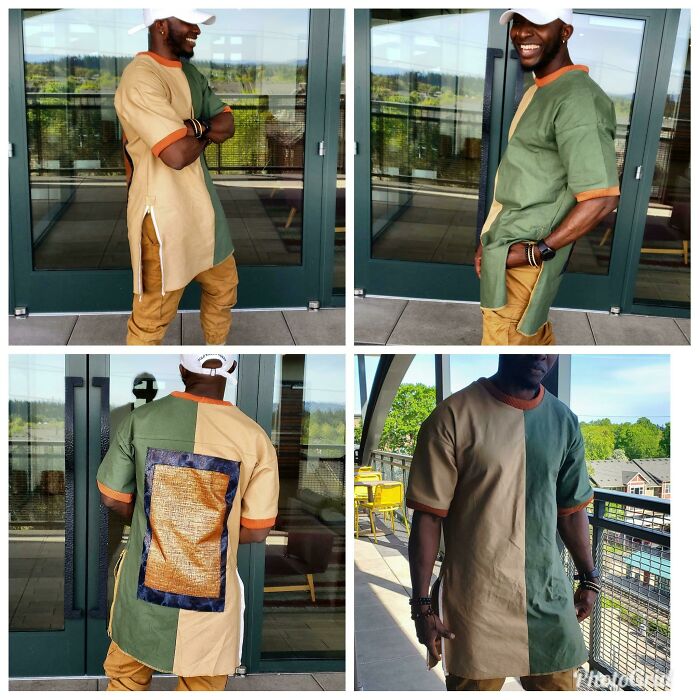 #16 I Wish I Had the Courage to Wear This Out. It took me a long time to make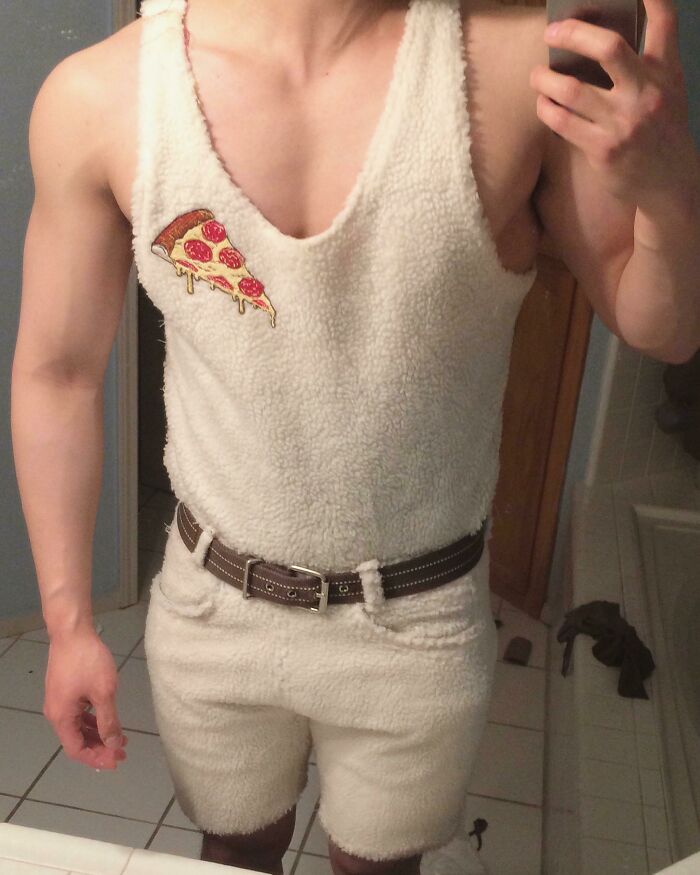 #17 This Dior-inspired trench coat was designed, sewn, and modeled by myself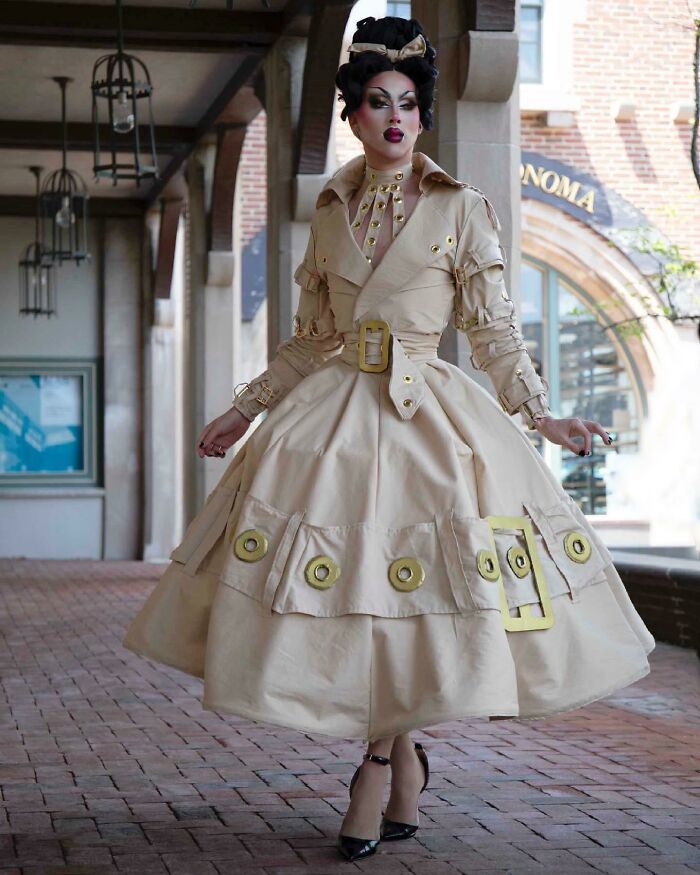 #18 I created a whole 1850's outfit. It's a lot of work, but it's well worth it!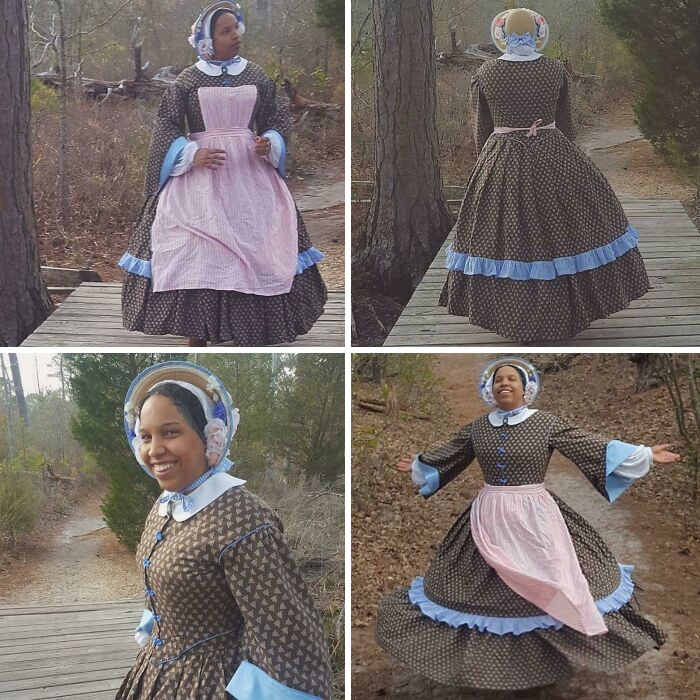 #19 I finished my self-drafted Belle Gown (Beauty & The Beast)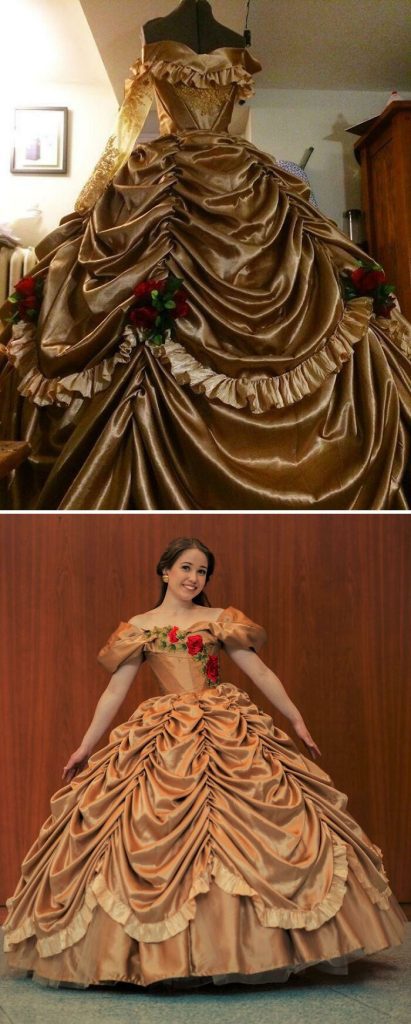 #20 Billy Porter's Oscars Tuxedo Gown was made by myself (Self Drafted)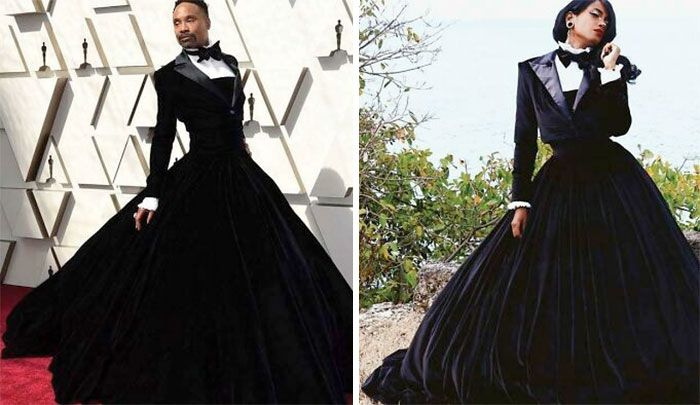 #21 To Look Like the Night Sky, I Made a Velvet Dress with Leds (Self Drafted)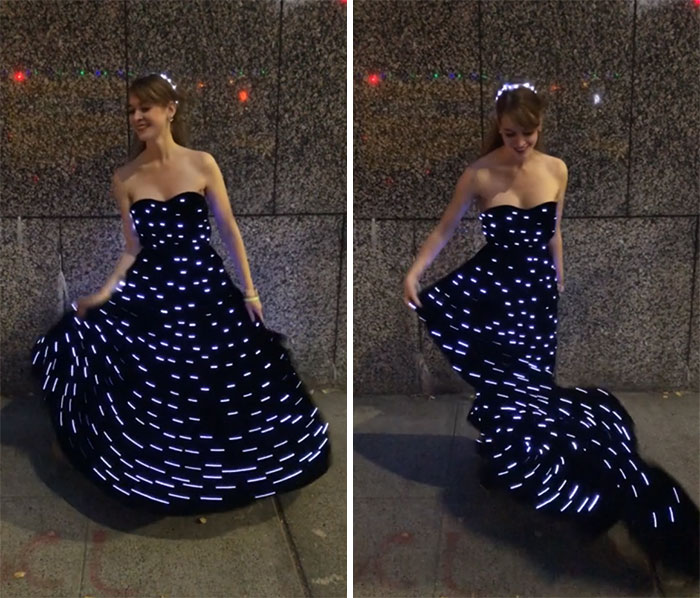 #22 (Fo) I work in wedding dress alterations, but my true passion is suit alterations. Here's my most
recent suit, which I made for myself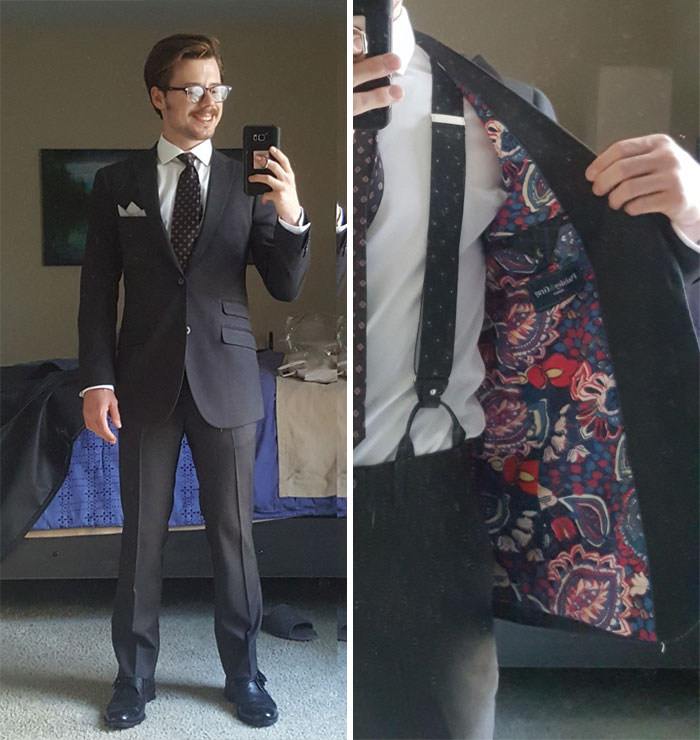 #23 Umbrellas that have been broken have been used to make this coat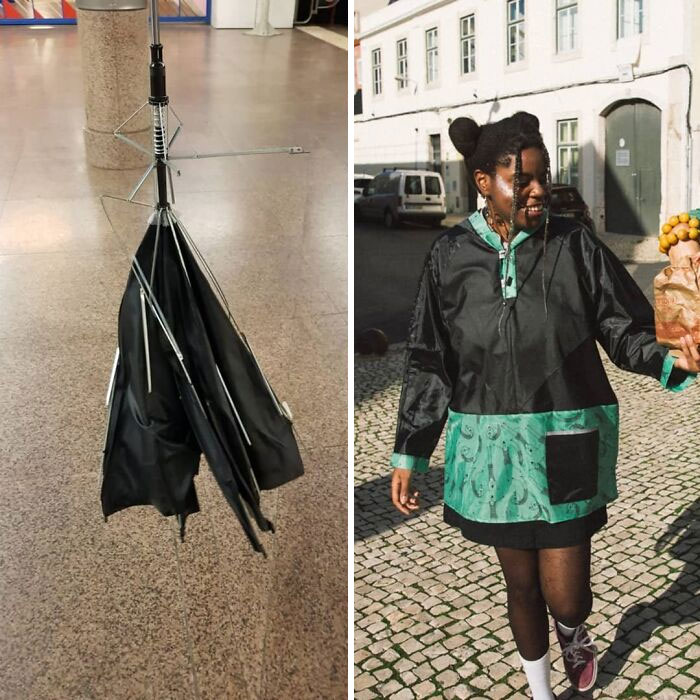 #24 I designed Bilbo's dressing gown for the first Hobbit film (M7875)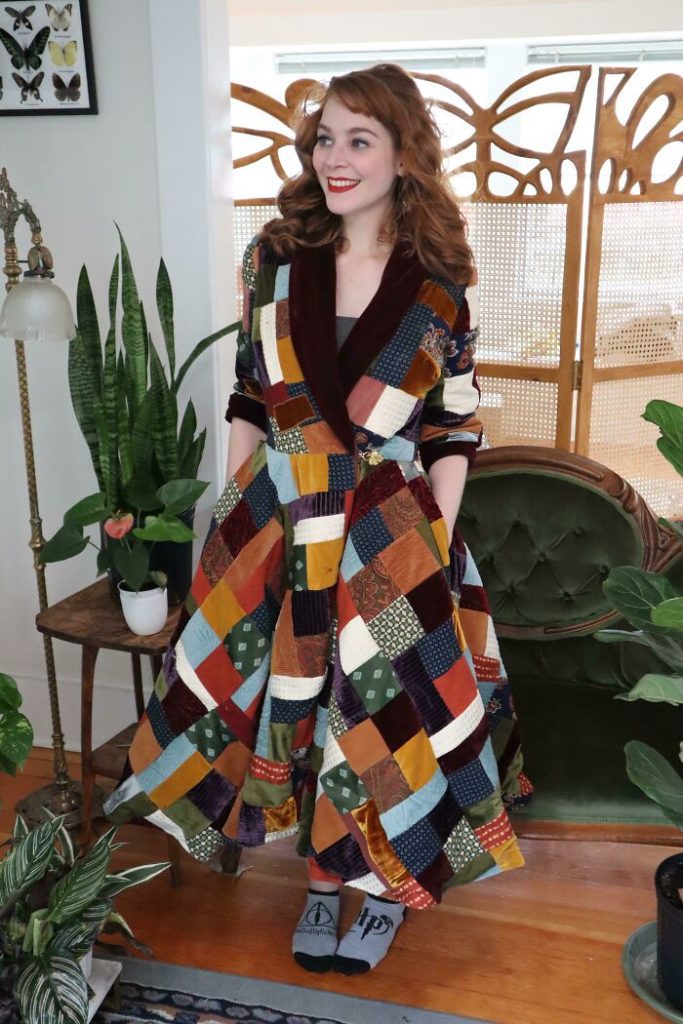 #25 (Self-Drafted) Sewist on a Shoestring Recreates Expensive Dresses This Teuta Matoshi Dress
Inspires Me
#26 First Dress Completed vs. First Dress I Can Wear in Public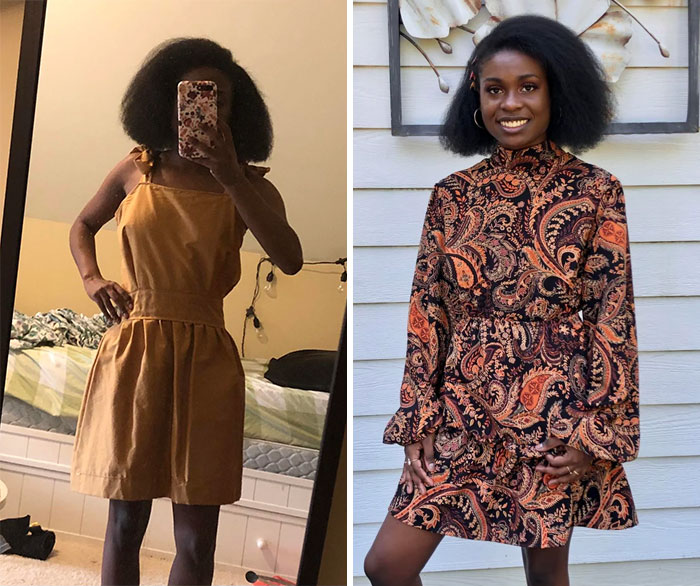 #27 (McCall's Archive Collection M7478 from 1956) It Took Me A Long Time to Finish This Coat, But I'm Really Happy with The Results – Especially The Twirl Factor!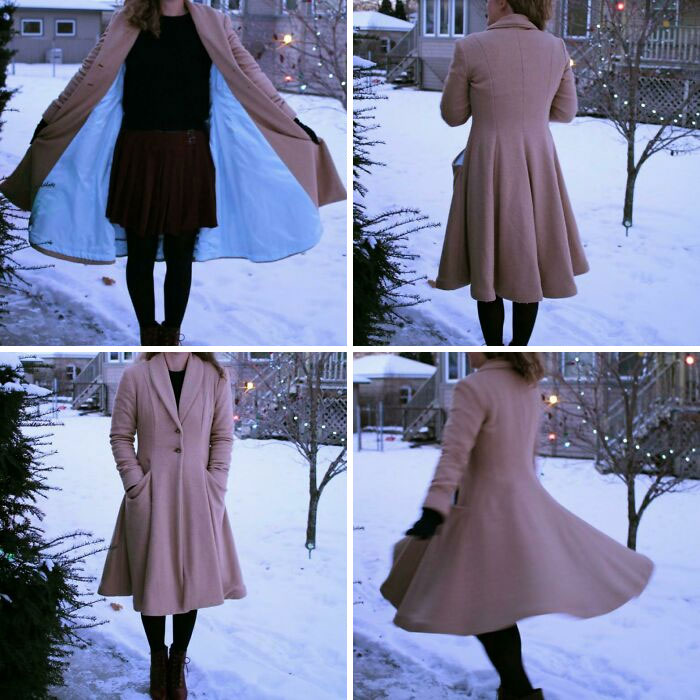 #28 I Designed and Built an Engagement Photo Dress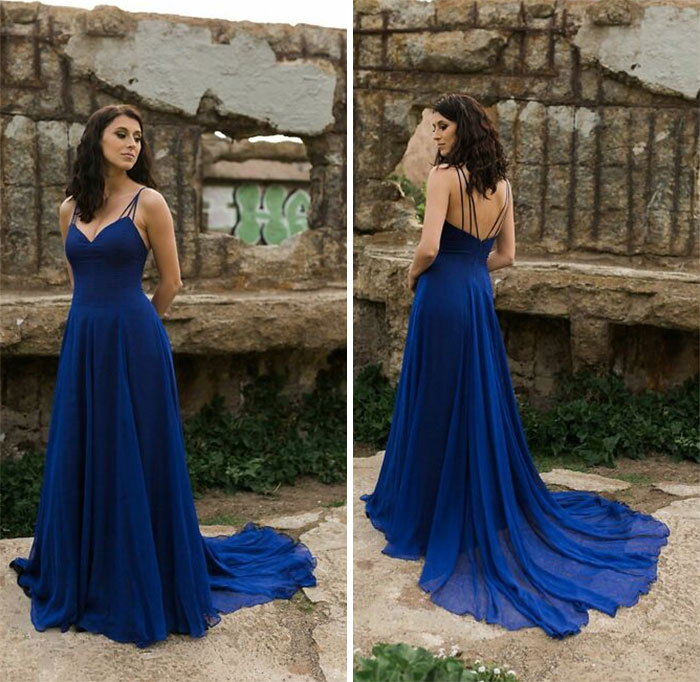 #29 My Thrift-Flipped Wedding Dress, which I made myself
#30 Even if prom isn't happening this year, I can still twirl about in the ball gown I made!! Self-Drafted