Here Are 50 Images That Show That Steve Irwin's 19-Year-Old Son Is An Award- Winning Photographer
Robert Irwin is the only son of the late Australian television celebrity, zookeeper, and environmentalist Steve Irwin and Terri Irwin. He was born on December 1, 2003. He is also the grandson of the biologist and animal conservationist Robert "Bob" Irwin. Robert, a 19-year-old naturalist and wildlife photographer, has a deep love for all living things.
Robert has had a lifelong fascination with the natural world. In addition to their job at the Australian Zoo, this well-known family travels extensively to document and share the best moments in nature. Because this talented young man shares his pictures on Instagram, his fans adore seeing them.
Award-winning nature photographer Robert Irwin is a champion of wildlife who travels the globe in pursuit of breathtaking pictures of animals and untamed areas in an effort to spread environmental awareness.
Robert has been captivated by the natural environment since a very young age. He and his family are the owners and operators of Australia Zoo and Wildlife Warriors, a non-profit organization that supports environmental projects all over the world. His images have been displayed in photography galleries all around Australia and at international exhibits. Additionally, his work is on exhibit at Australia Zoo in a photography gallery and retail space for the medium. Numerous photography competitions and awards have recognized Robert's work, including the 2020 Wildlife Photographer of the Year People's Choice Award winner, the 2018 Wildlife Photographer of the Year Awards' highly commended selection, and the 2018 and 2019 Nature's Best Windland Smith Rice International Photography Awards' high honors. commended in the 2019 Birdlife Australia Photography Awards; junior runner-up in the 2016 and 2020 Australian Geographic Nature Photographer of the Year competitions; Wondai Regional Art Gallery People's Choice Award recipient in 2017, 2018, and 2019; and winner of the 2017 Glass House Mountains Rotary Calendar Photographic CompetitionAdditionally, he has participated as a judge in other picture competitions, including the annual Crikey Magazine Photo Competition and the National Geographic Kids Photo Contest.
Robert is also Australia's Zoo Crikey magazine's top photographer contributor. He has undertaken numerous photographic journeys all over the world, from the African savannas to the New Zealand mountains, the European wilderness, and everywhere in between.
By promoting conservation programs and issues, Robert uses his love of photography to support the preservation of wildlife. He has also spoken about preserving the natural environment with world leaders, including His Royal Highness Prince Charles.
Along with his work in photography, Robert is a published author and has appeared in the Steve Irwin and Logie Award-winning television series Wild but True and Wildlife Warriors. Robert co- stars in the Animal Planet program Crikey! with his family. The Irwins are here. He and his sister Bindi were recognized as leading figures in the conservation movement on the Time 100 Next list. He also made an appearance on The Tonight Show starring Jimmy Fallon as the show's animal presenter.
More info: Instagram | robertirwinphotos.com
Robert, 14, is carrying on his late father's legacy by encouraging people to appreciate nature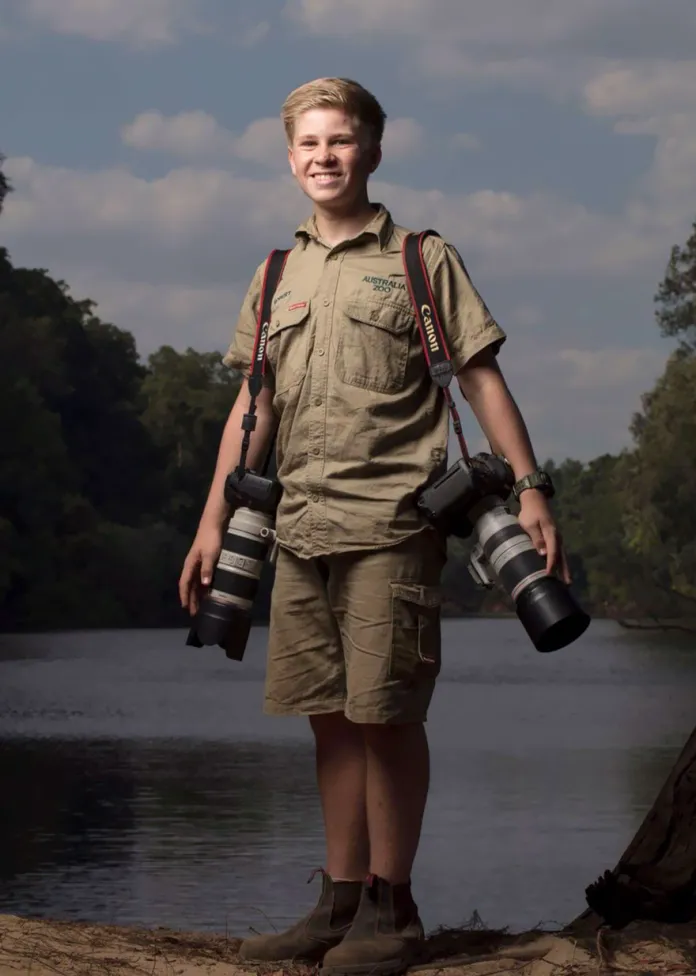 Robert Irwin was attracted by the natural world from an early age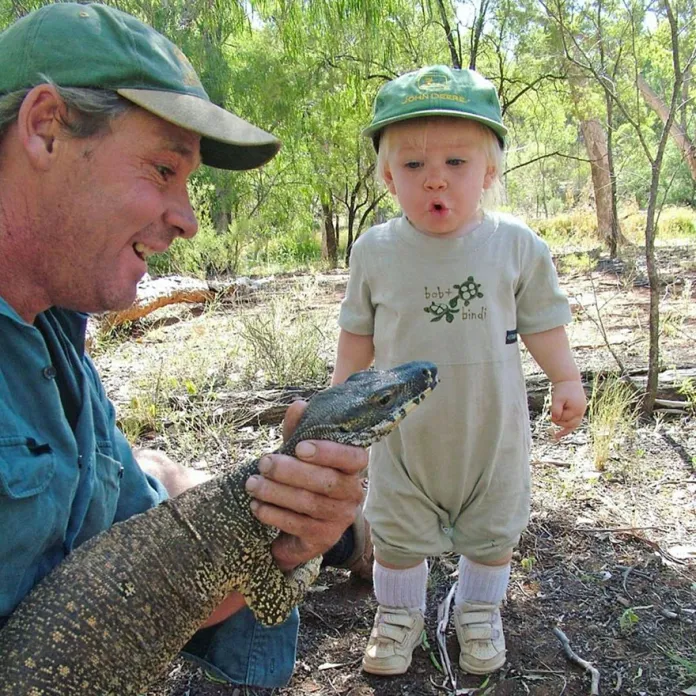 His photographs of wildlife have won awards in numerous photographic competitions, and the young photographer never ceases to astound viewers with his work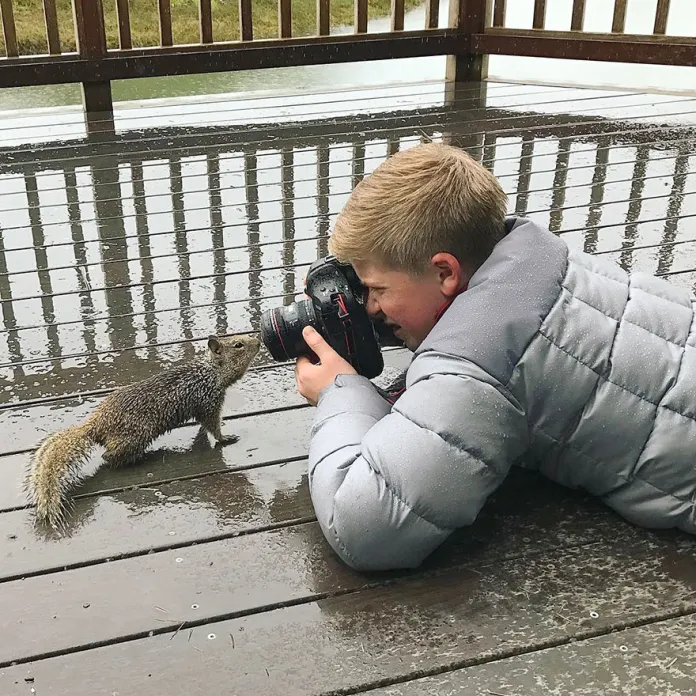 The Irwin family not only owns and runs Australia's zoo but also travels the globe to promote conservation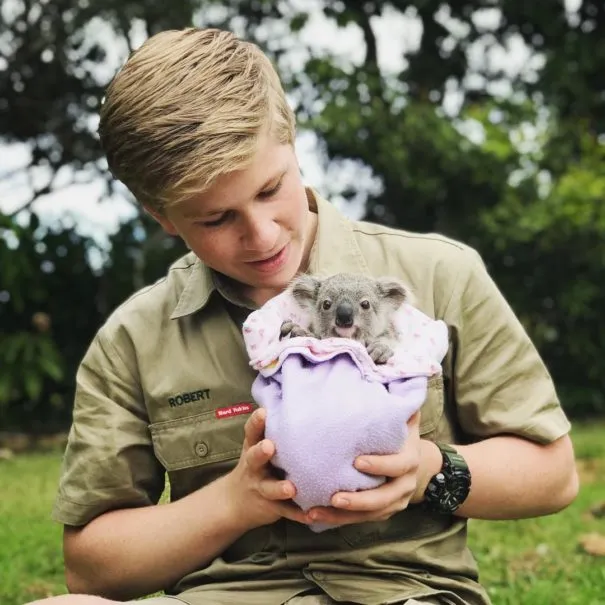 Robert takes advantage of these chances to photograph the beauty of animals all across the world