Massive Wooden Troll Sculptures Are Appearing in Different Parts of the United States, from New Jersey to Washington State
More Info: Website | Instagram | Facebook
Renowned Danish recycling artist and environmental advocate Thomas Dambo has made a remarkable entry into the U.S. with his grandiose troll art pieces. Assisted by a team of 22 craftspeople, Dambo dedicated his summer to crafting ten enchanting troll sculptures from the East to the West Coast. His American venture, "Way of the Bird King," ingeniously employs over 1,000 repurposed palettes to breathe life into these mystical forest beings.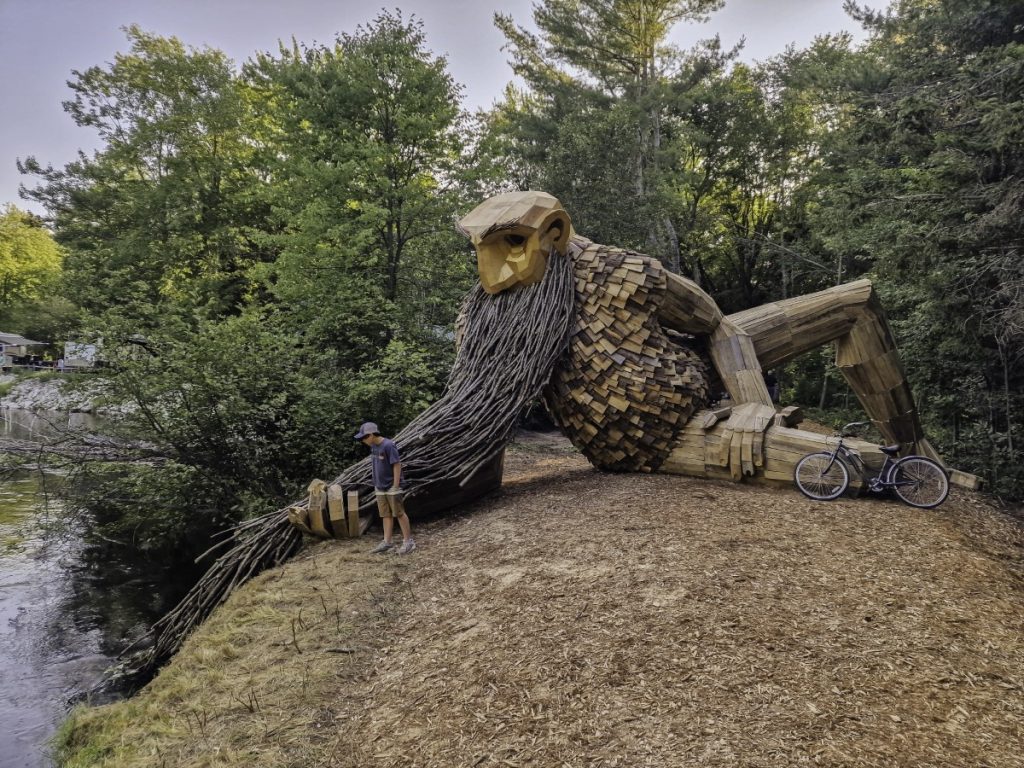 Dambo reminisces, "Ever since rapping and touring Denmark in a spacious bus, I've yearned for a coast-to-coast adventure in America. This journey feels like my grand U.S. debut. I aspire that my sculptures not only accentuate the elegance of reused materials but also kindle a bond with nature, ignite creativity, and instill a deeper commitment to environmental stewardship."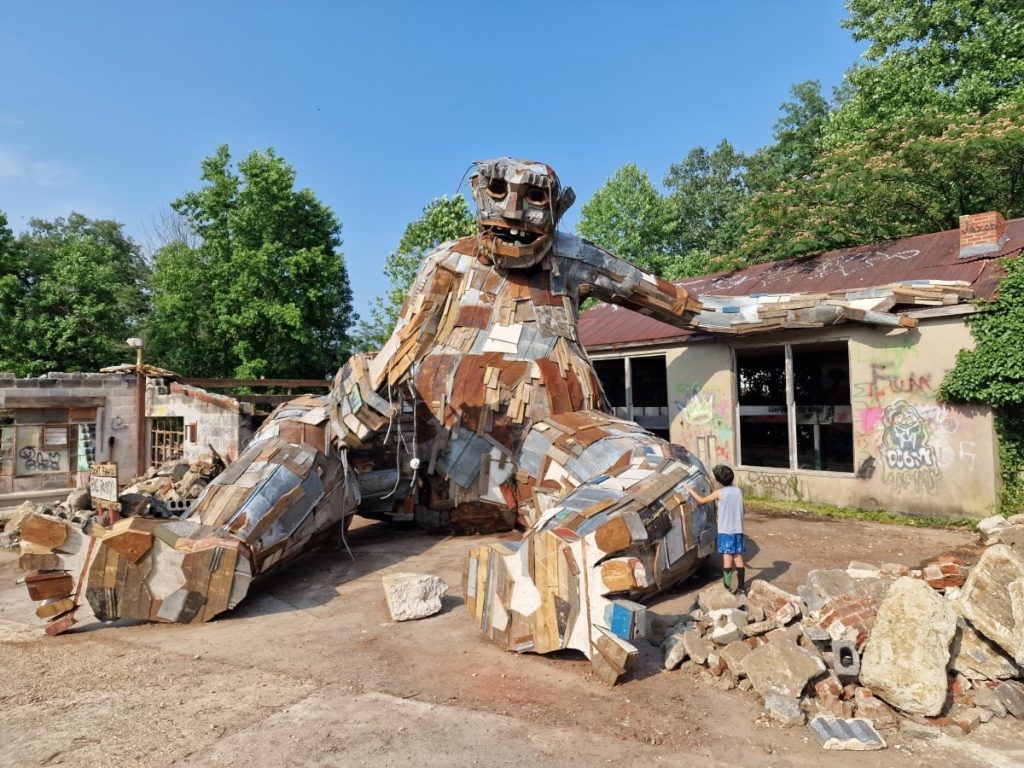 Initiating in New Jersey and culminating in Washington, "Way of the Bird King" epitomizes Dambo's passion for storytelling through recycled art, emphasizing respect for nature and safeguarding our land and water resources. Beyond the art, Dambo has been proactive in community engagement, conducting informative sessions, birdhouse crafting workshops, and other communal events.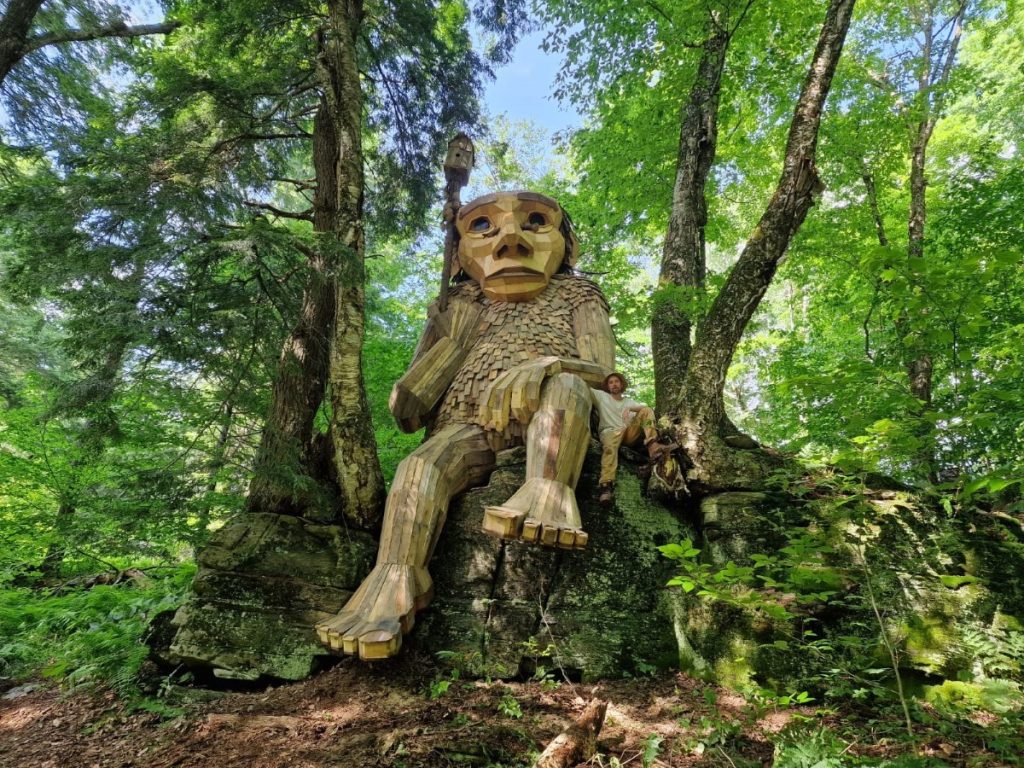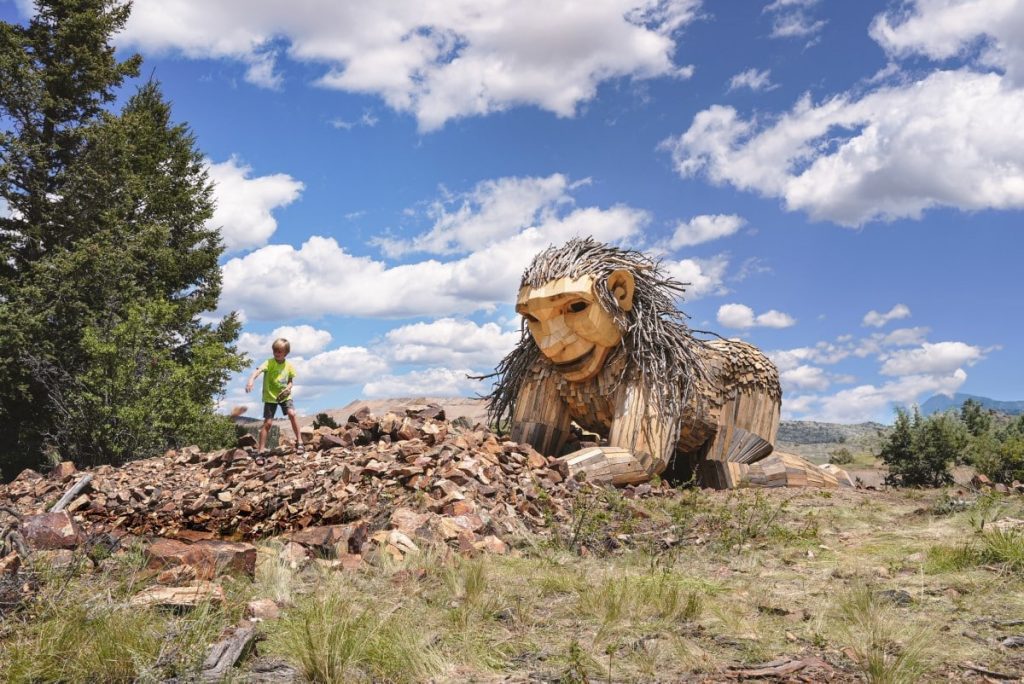 The Pacific Northwest holds a special place in this tour. One iconic piece graces Portland, Oregon, while five more are dispersed throughout Western Washington. These "Northwest Trolls" were realized by the Scan Design Foundation, an entity that fortified the bond between Denmark and the U.S.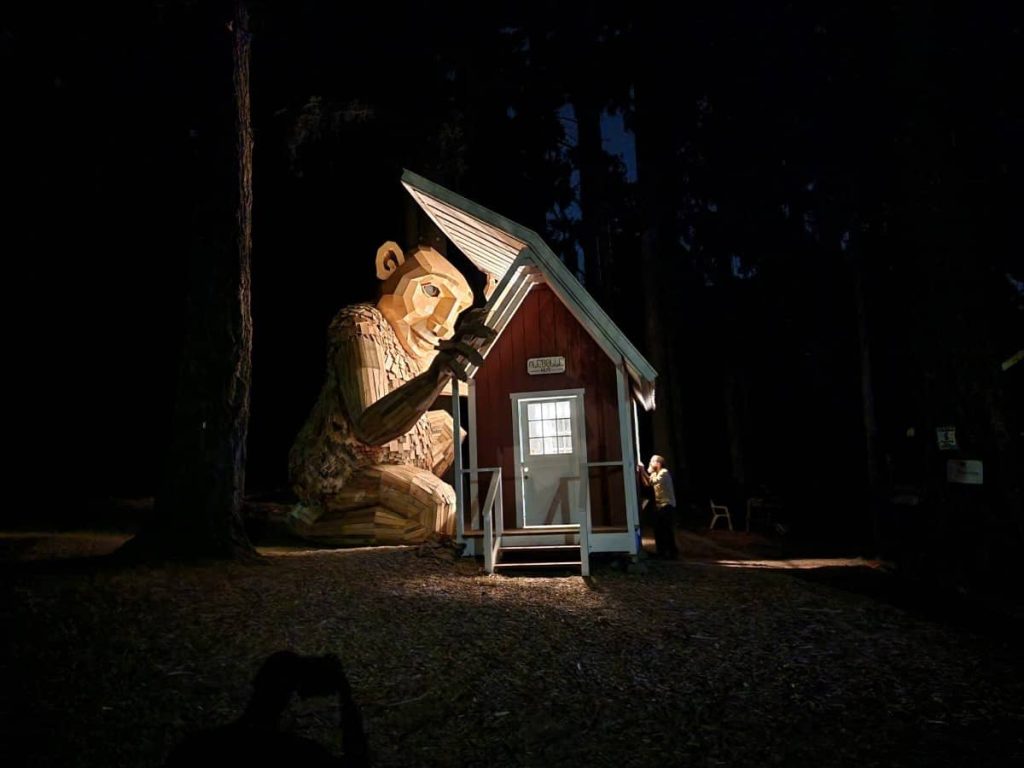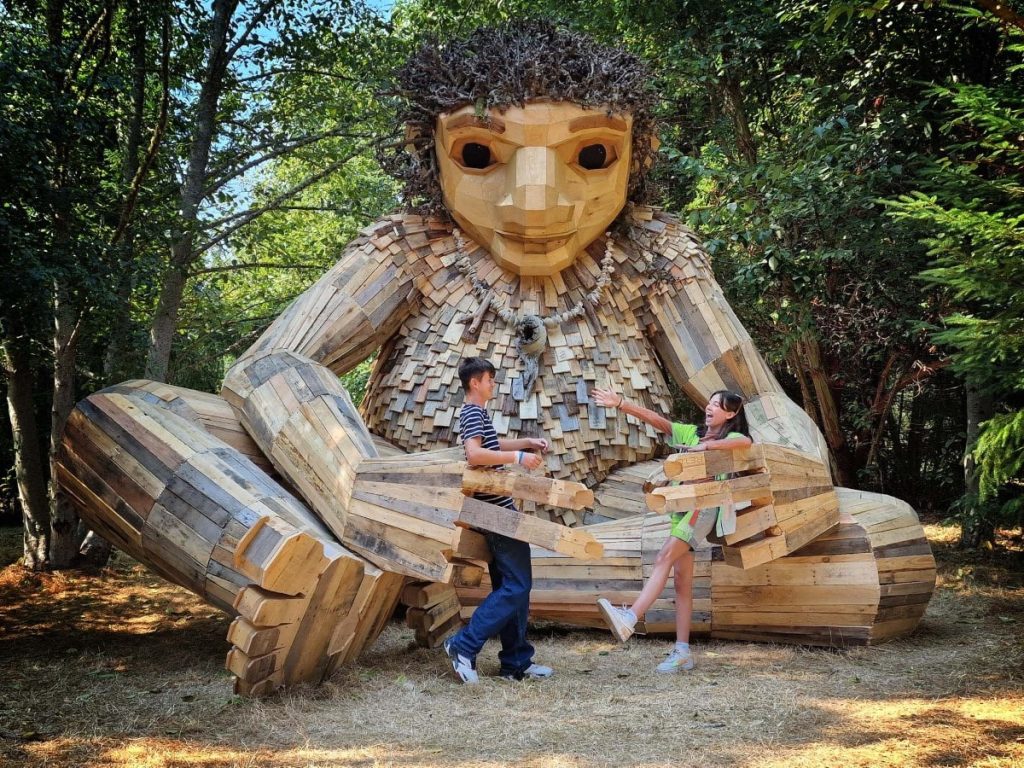 This foundation facilitated a collaboration between Dambo and the indigenous Muckleshoot and Snoqualmie communities, upon whose ancestral lands these trolls stand. Together, they ascertained that the art harmonized with Indigenous customs. A prominent collaboration was with Muckleshoot tribe artist John Halliday, colloquially known as Coyote. Coyote even undertook a journey to Denmark, joining Dambo and his team, and he will contribute to the project with a painted flute for the West Seattle troll. Coyote observes, "Dambo promotes a global message of ecological mindfulness and frugality. Our tribe resonates with this ethos, making our collaboration seamlessly fitting. Our planet, our Mother Earth, demands our care."
While Dambo's American expedition concludes in September, each troll will stand tall for three years. The local community will then decide the fate of these sculptures. Meanwhile, Dambo chronicles his unique U.S. escapade on YouTube, sharing weekly glimpses into the creation process and spotlighting the incredible individuals who turn his vision into tangible art.
Source: mymodernmet