Pavement cracks are transformed into vibrant mosaic works of art by a street artist
#1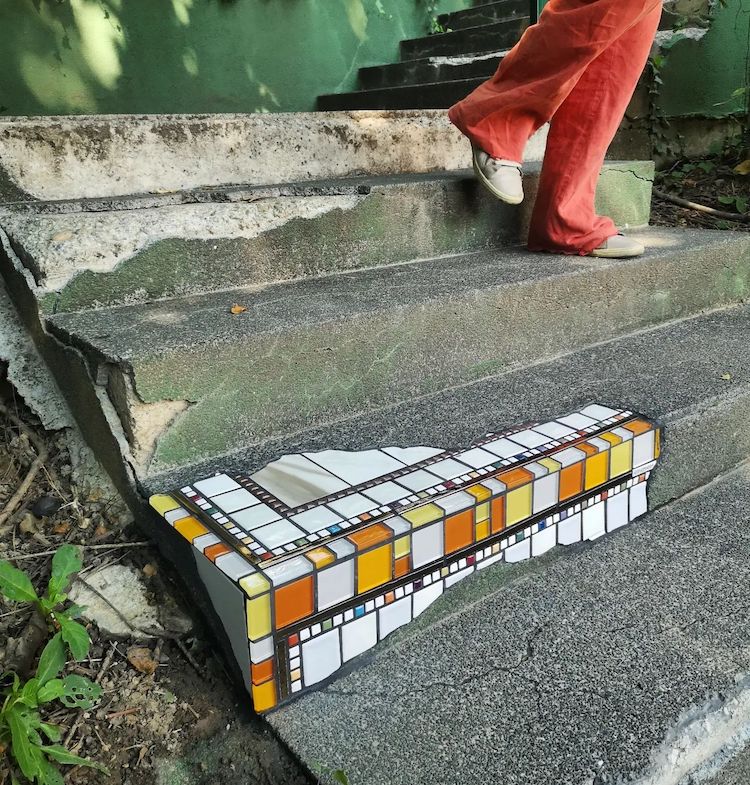 As you meander through the streets of prominent European cities, be sure to cast your gaze downwards. Amid the hustle and bustle, a delightful discovery may await in the form of intricately designed mosaics, thanks to the skilled hands of French artist Ememem, often dubbed "the pavement surgeon."
#2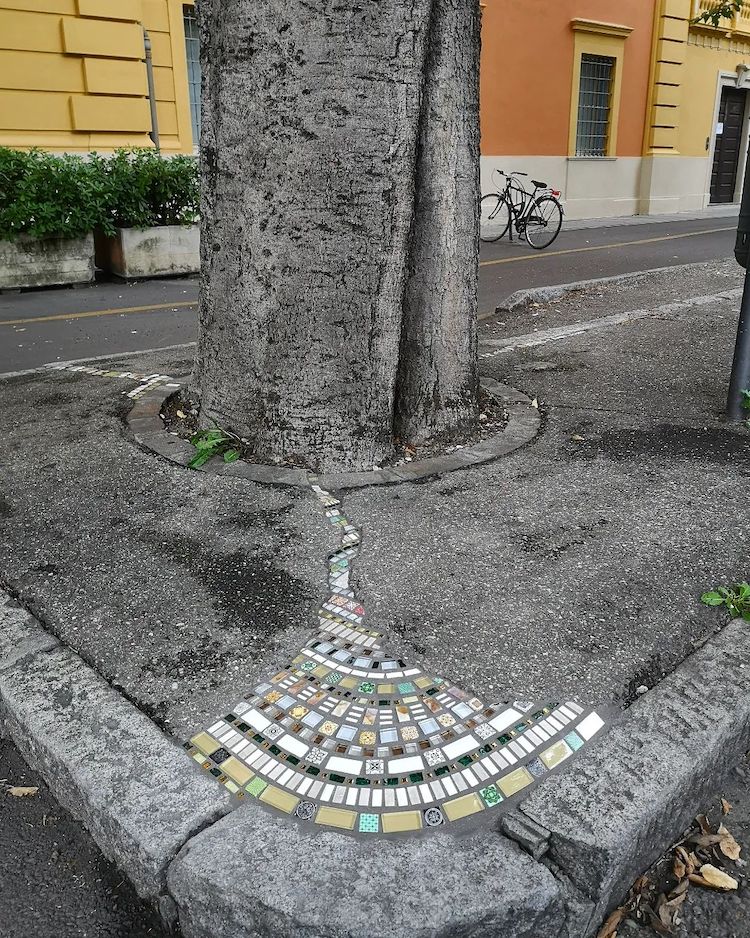 #3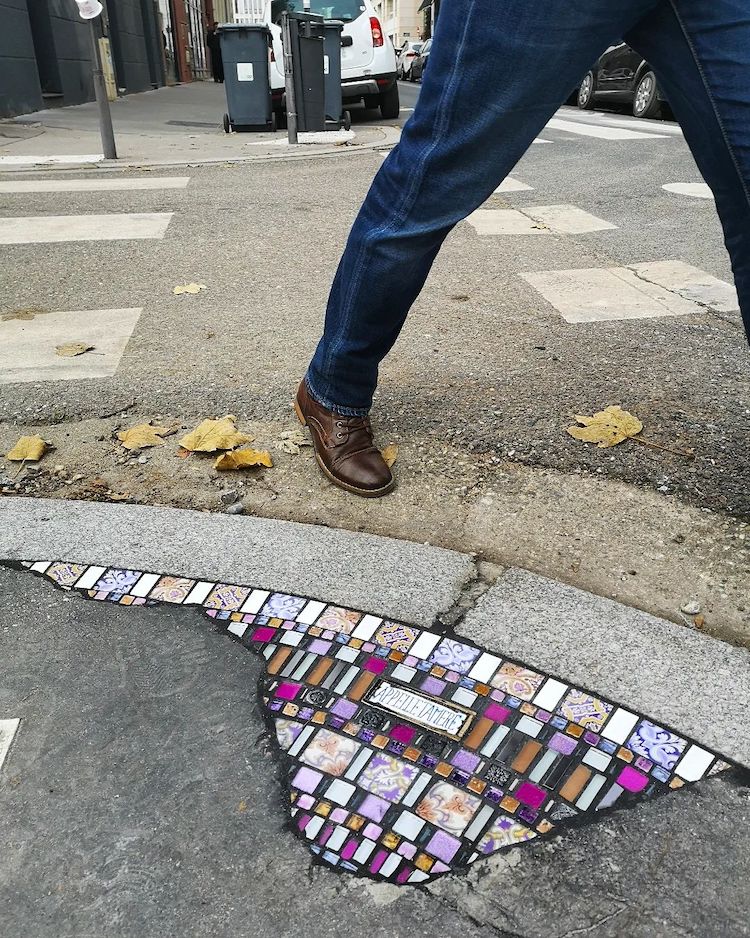 #4
Ememem is renowned for transforming imperfections in streets and sidewalks into magnificent works of art. Every crack and crevice serves as a canvas for his artistic expressions. Using a method termed "flacking"—a nod to the French word flaque for puddle—Ememem's mosaics bring bursts of color and life to the otherwise overlooked scars of the city.
Flacking is characterized by its freeform nature, arising from the distinct shapes of the cracks and damages in the pavements. No two are alike, necessitating a flexible, adaptive artistic approach. Ememem sources an array of materials like ceramic, wood, and bitumen, intricately piecing them together to breathe new life into each unique fault line. From intricately interwoven patterns to expansive checkerboards, each piece tells a story of transformation.
#5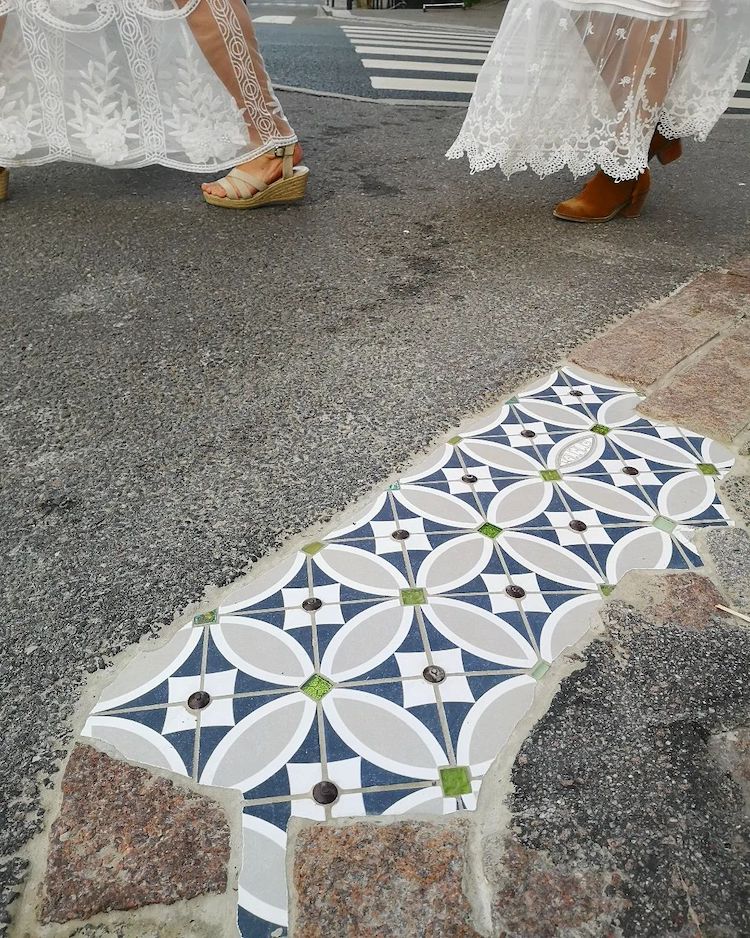 #6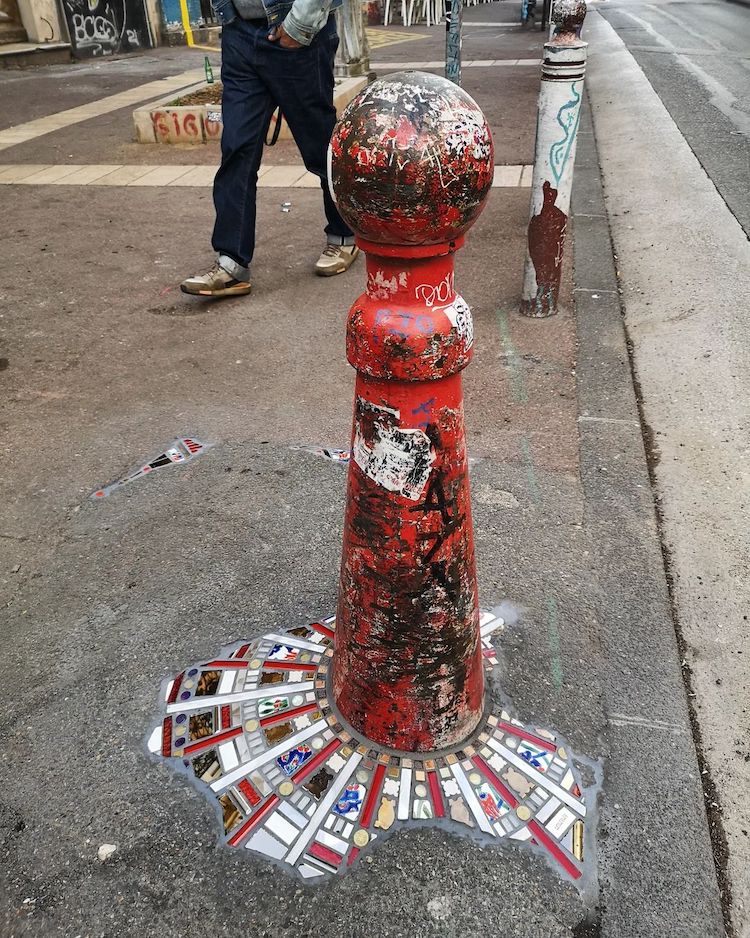 #7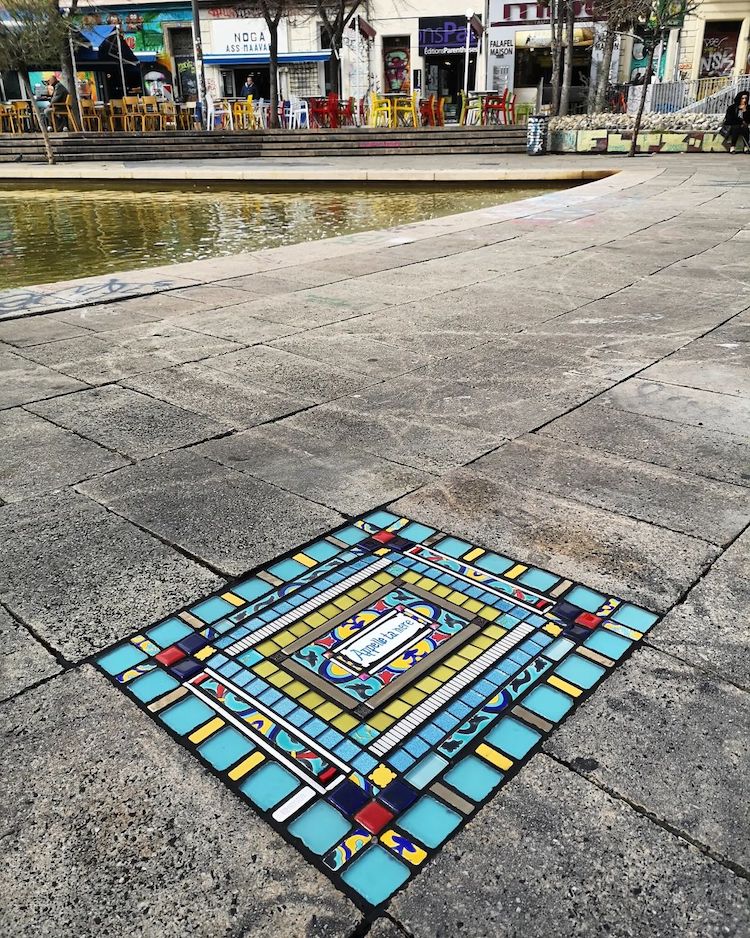 #8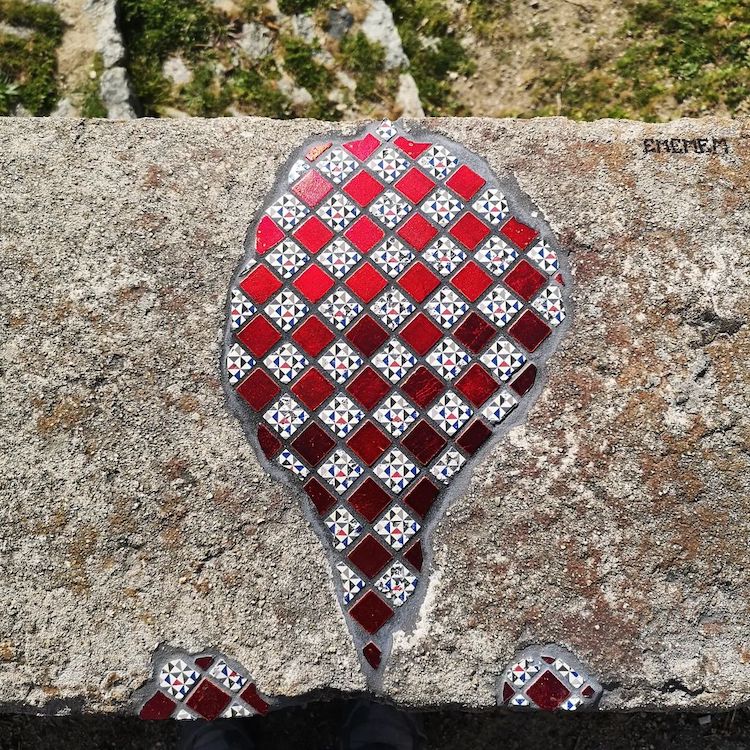 The journey of this innovative art form began in Lyon, Ememem's hometown. However, the allure of his creations soon spilled over to other French cities. Each mosaic stands as a testament to the artist's talent, converting once-neglected street corners into captivating displays of artistry.
To witness these cracks is to observe a metamorphosis from symbols of wear and tear to mesmerizing masterpieces. Every piece of artwork infuses the pavement with character, turning ordinary pathways into galleries of vibrant urban art. The artist's touch has alchemized flaws into fascinating visual narratives.
#9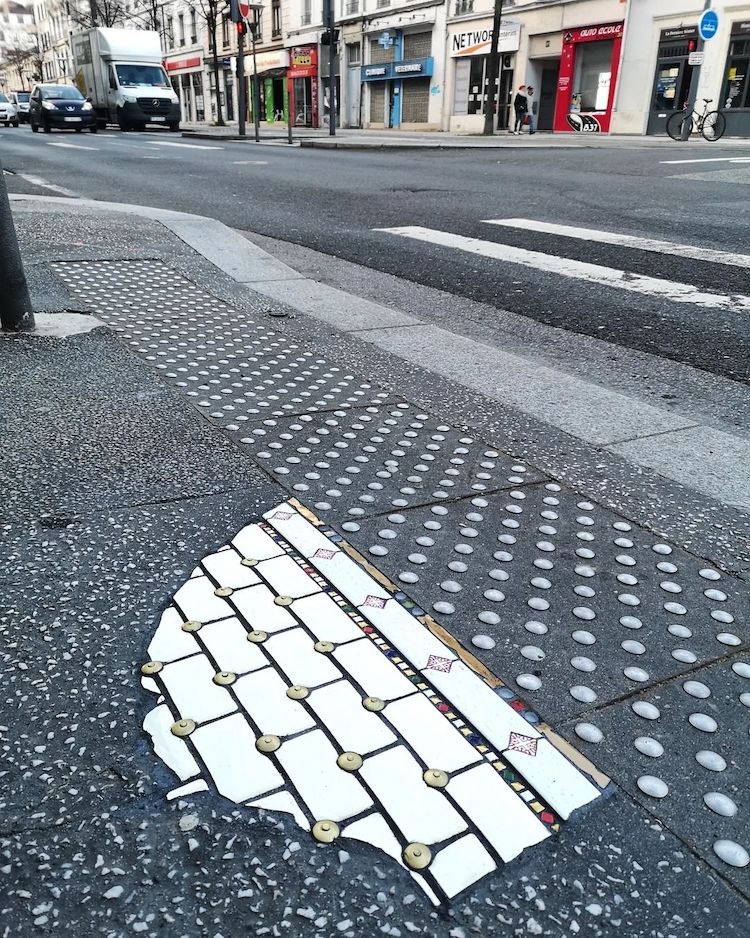 #10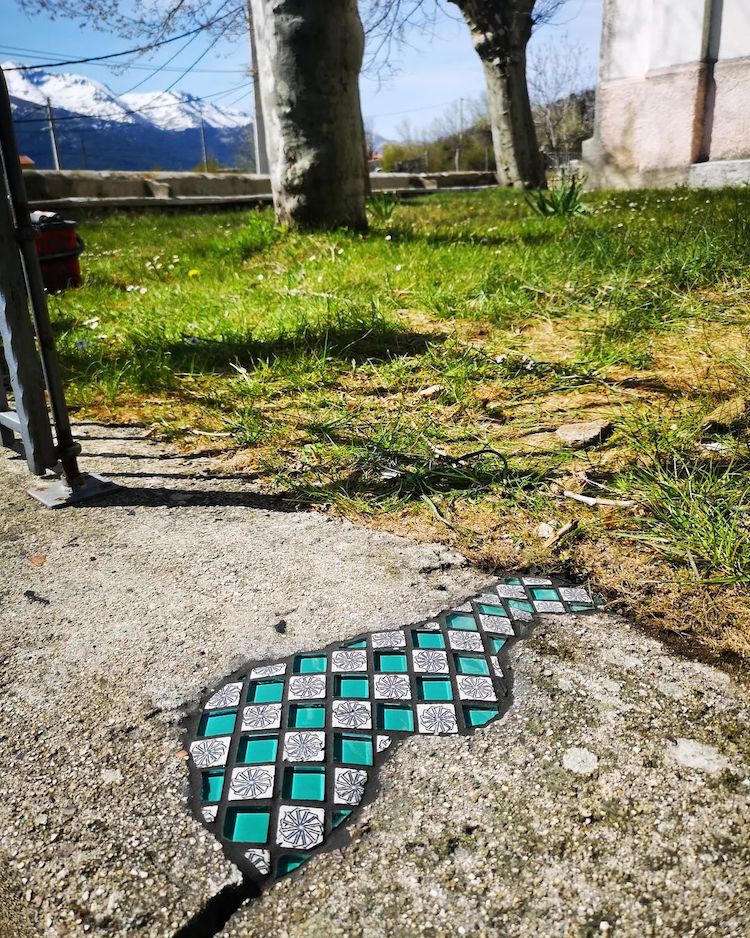 To explore more of Ememem's work and keep abreast of his latest street transformations, following him on Instagram is a must. Each post captures the journey of a crack or hole morphing into a captivating work of art, ensuring you're always in the loop with every new enchanting creation.#11
#12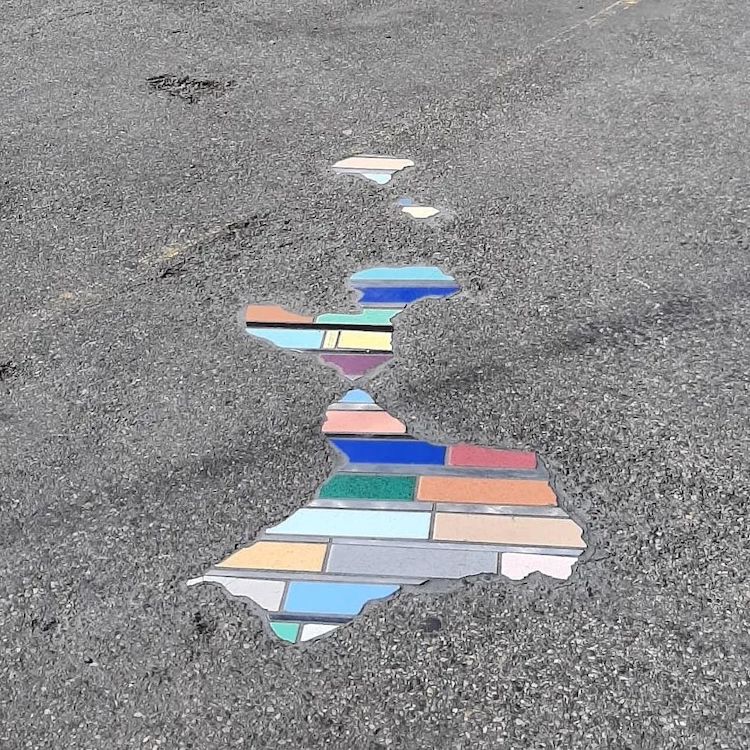 #13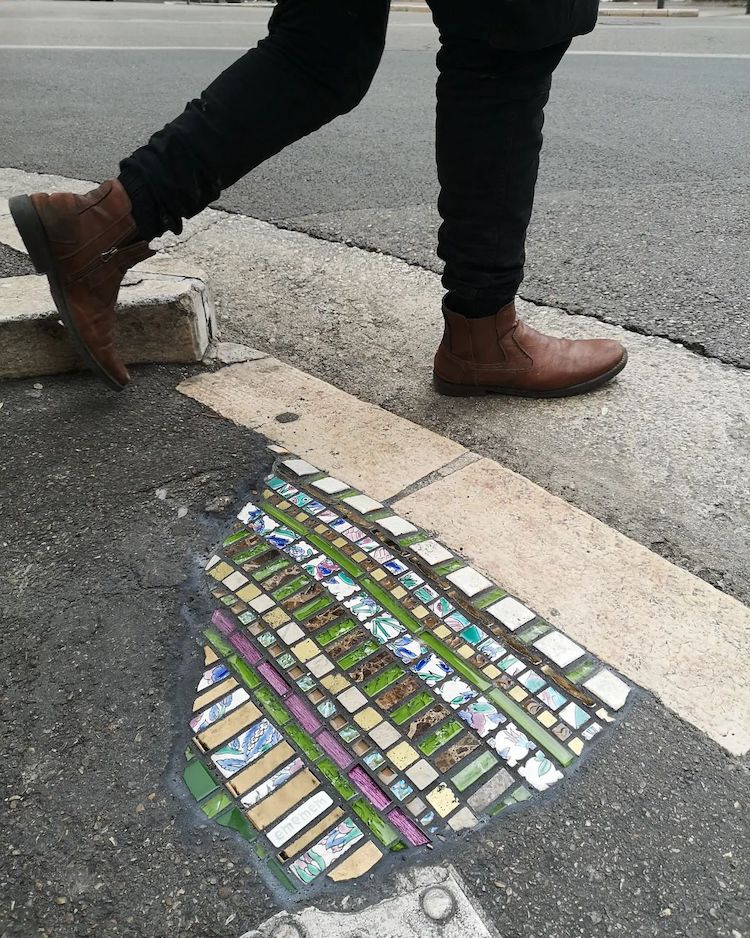 #14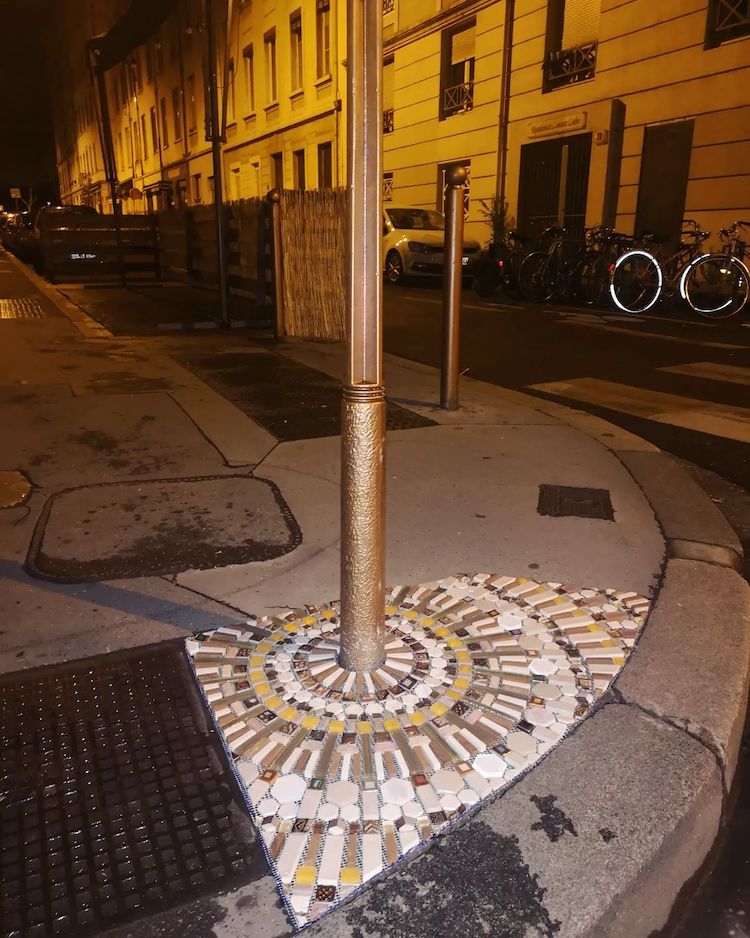 In the hands of Ememem, the streets of France are not just pathways but canvases that house an evolving gallery, where cracks and crevices are gateways to an unexpected world of art. Every step taken on these adorned paths offers a brush with the sublime, where art and daily life merge seamlessly.
#15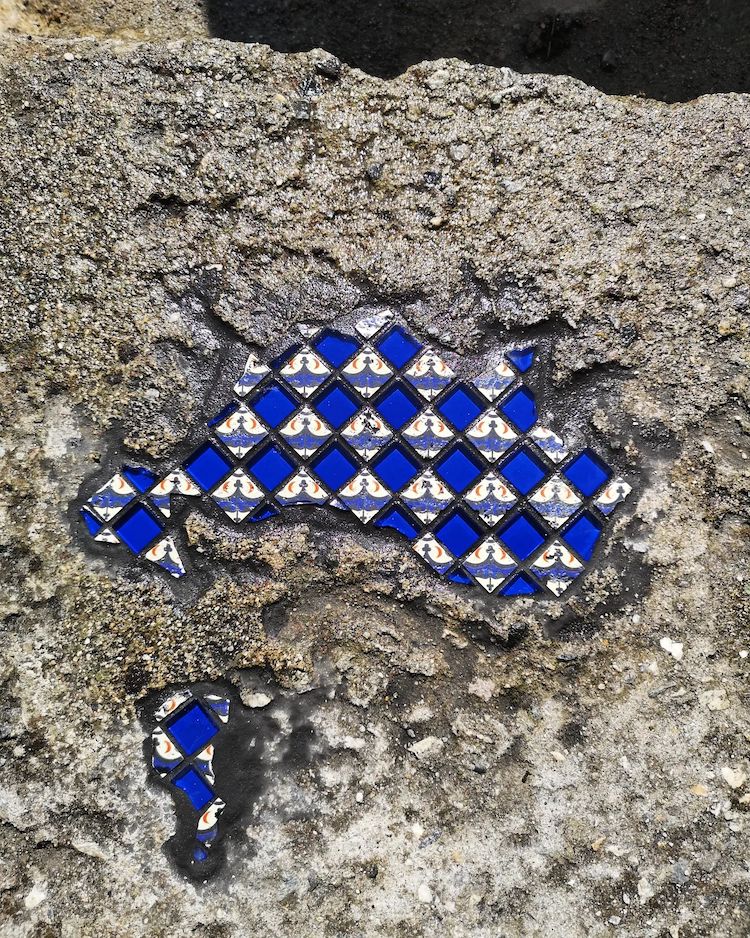 #16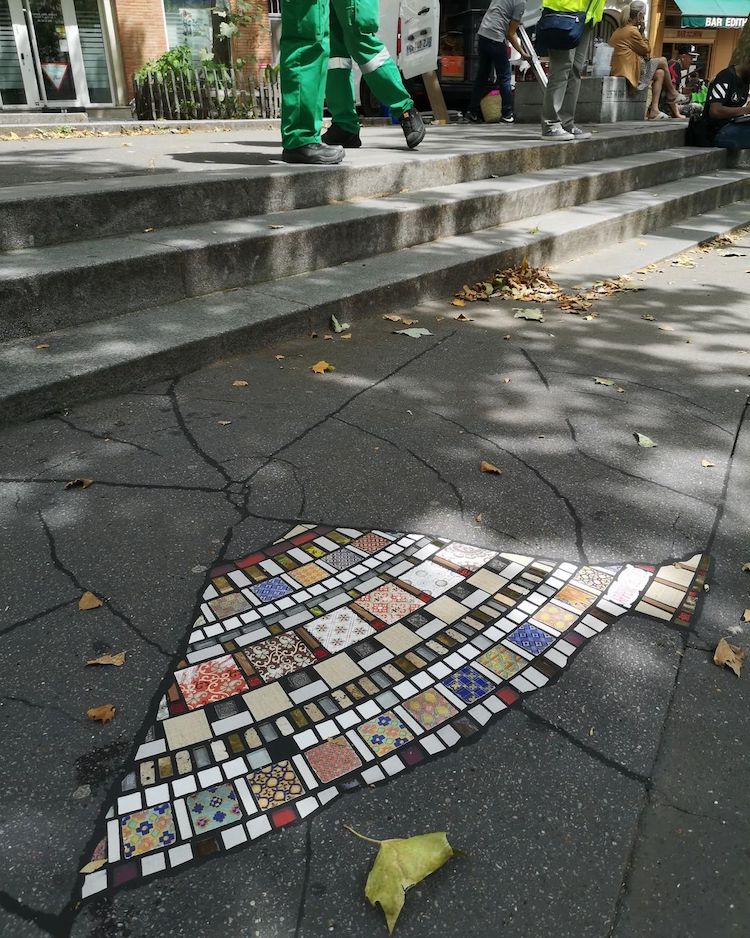 #17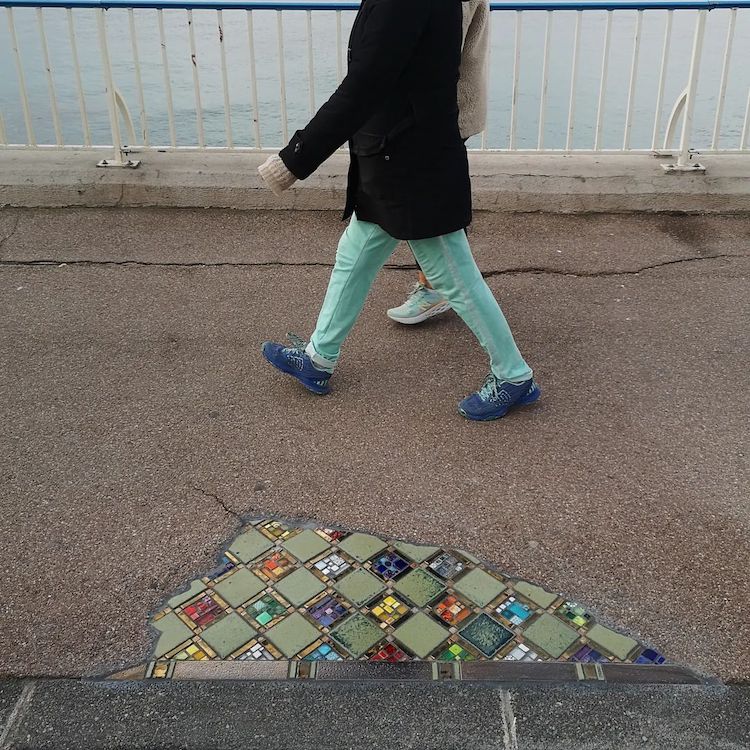 #18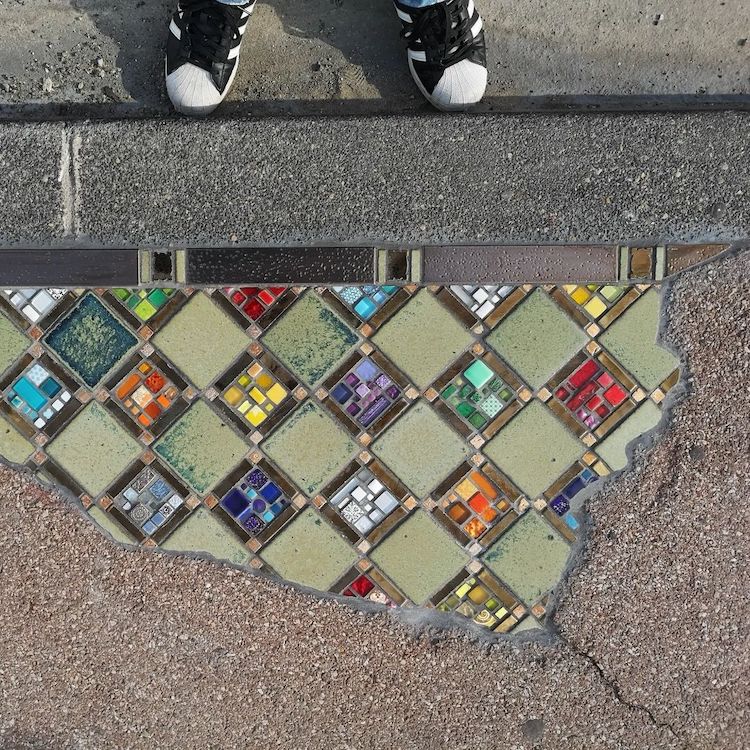 #19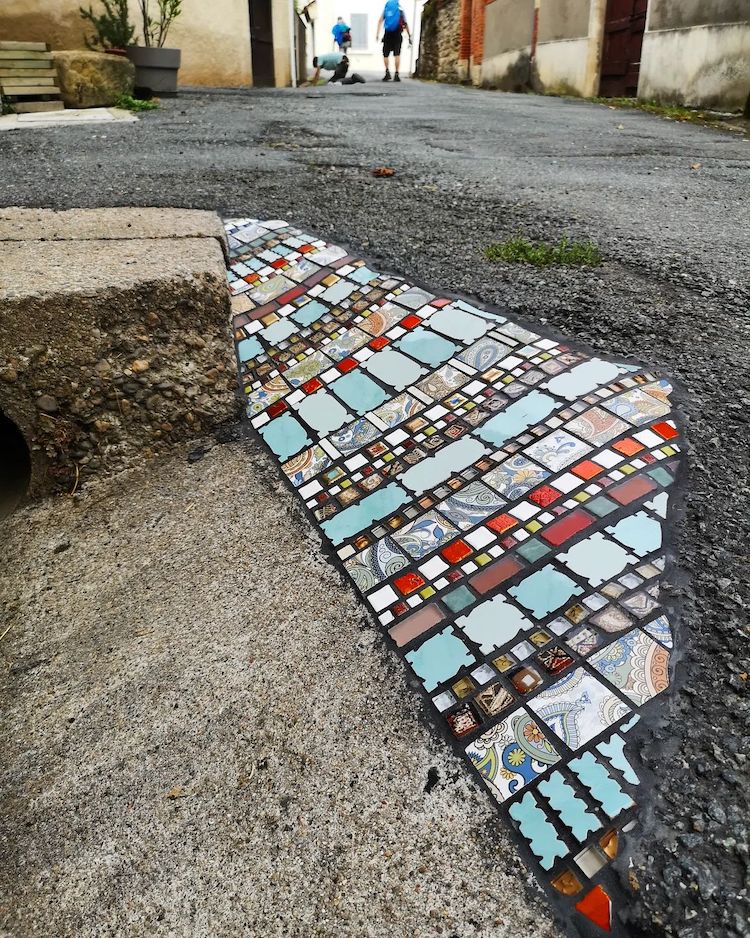 #20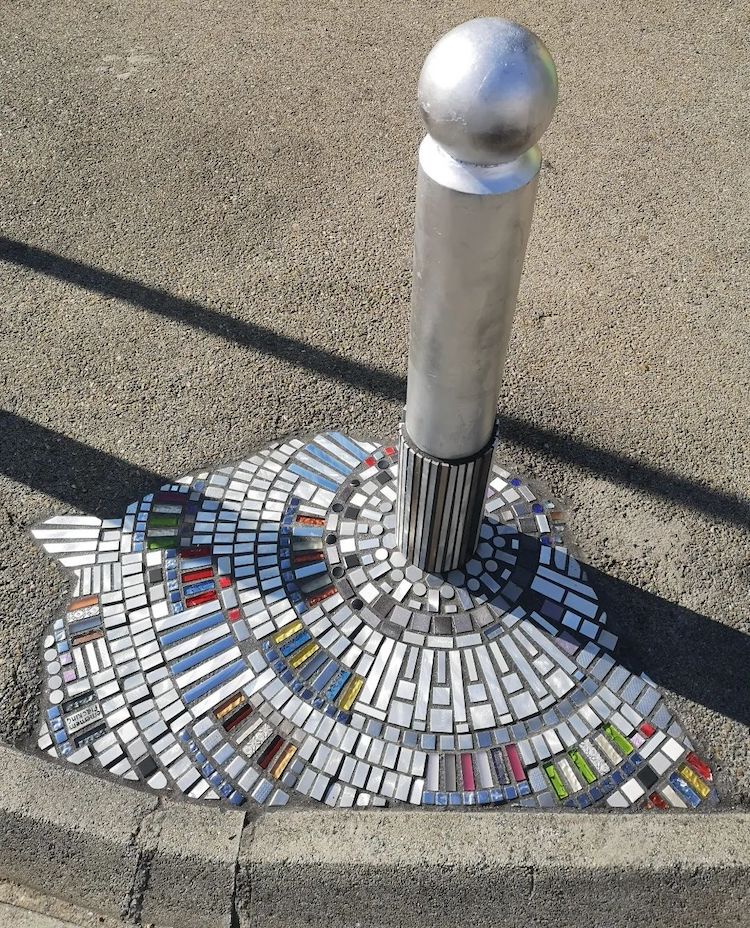 #21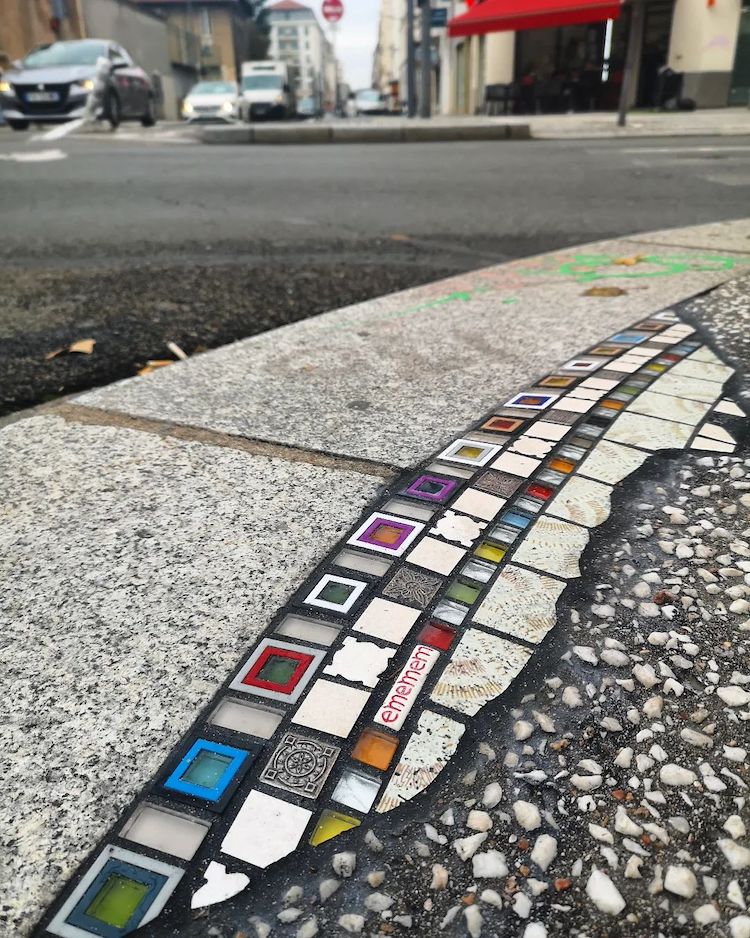 Source: mymodernmet