Sion kwak, a tattoo artist, creates stunning body art (30 pics)
A tattoo is more than just a design or ornament stuck on a random area of our bodies; it's a part of our identity, a public declaration of who we are and what we stand for, among other things.
South Korean tattoo artist Sion Kwak employs this particular kind of art to convey these messages about identity, beliefs, tradition, culture, and values. She produces intricate tattoo designs with knots and tassels that are one-of-a-kind representations of traditional Korean elements.
Below is a compilation of Sion's top works over the years, as well as an exclusive interview with her that this website conducted.
More Info: tattooist_sio
#1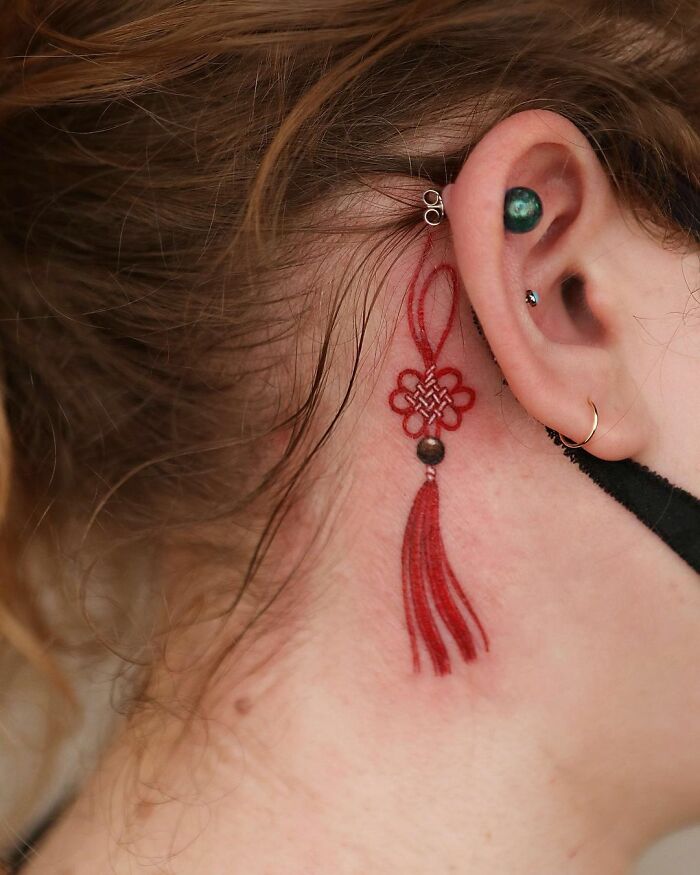 #2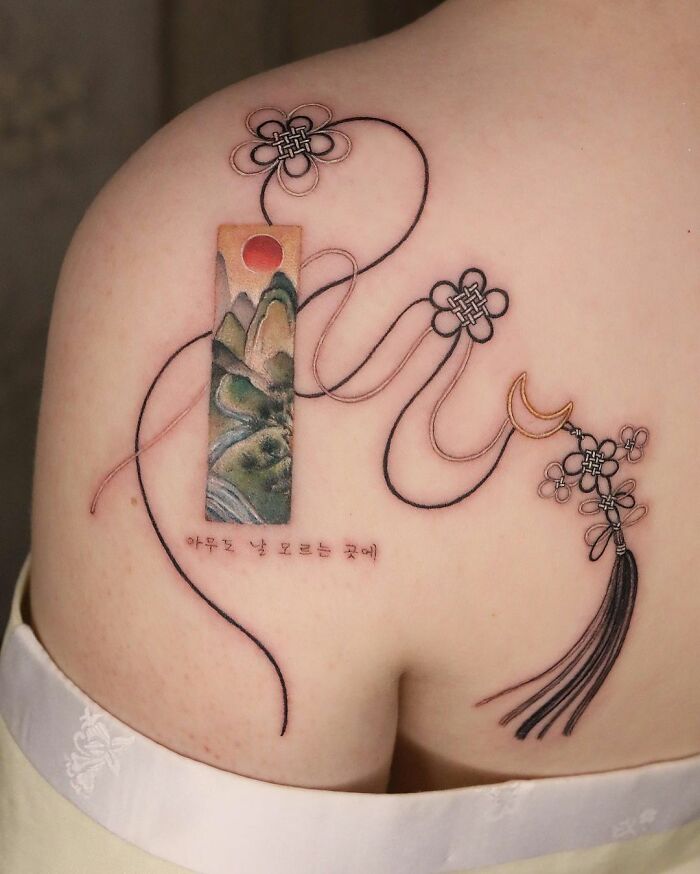 #3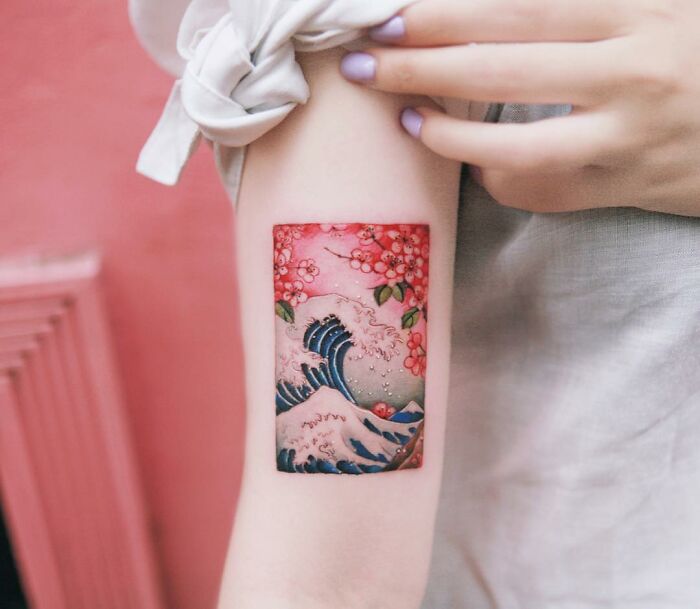 South Korean tattoo artist Sion Kwak employs knots, tassels, string, pearls, and traditional Korean patterns to depict the stories of his clients. She views tattoos as a special type of expression that, while to some they may appear to be ornaments or decorations, actually serve as a means of expressing one's creativity, values, hobbies, and other traits.
Sion said, "People started to show attention and love for it as I was expressing what I love and value on the skin, which is what kept me continuing! This is why I also put a lot of effort into learning the meanings behind the symbols I use in my artwork, in order to use them to effectively represent the tales of my customers. I appreciate everyone's love and support for my work very much."
#4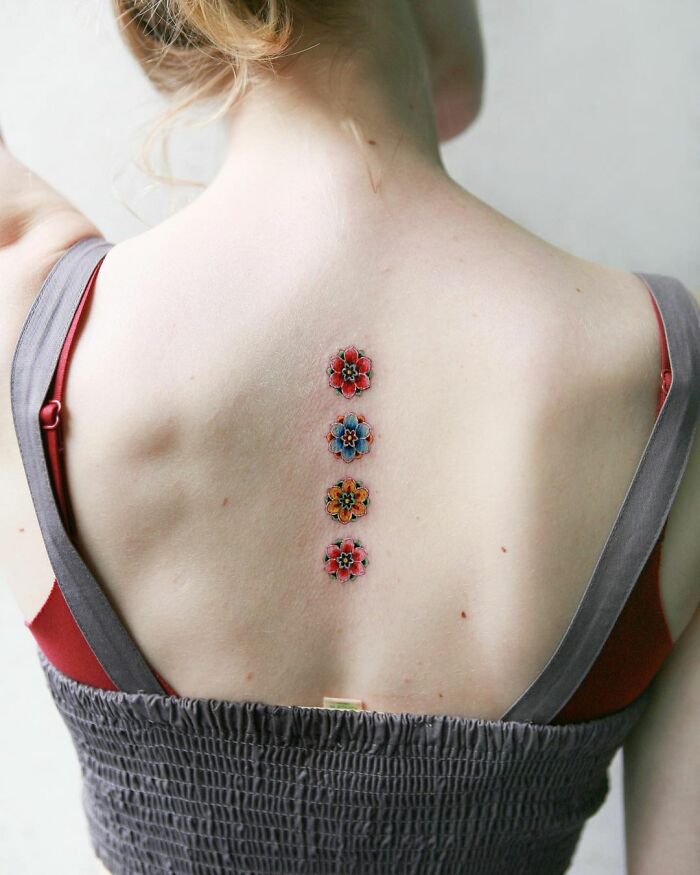 #5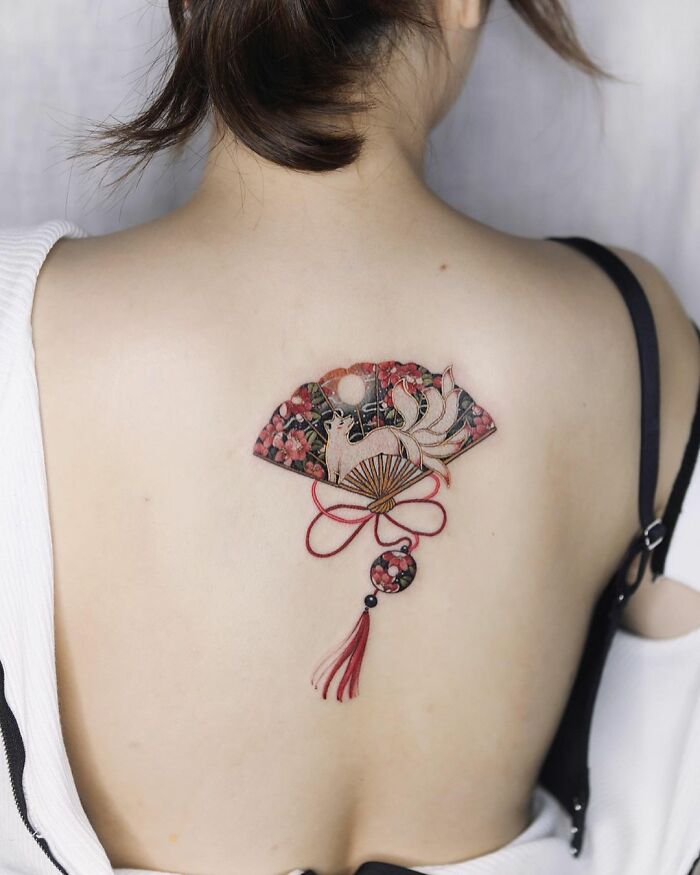 #6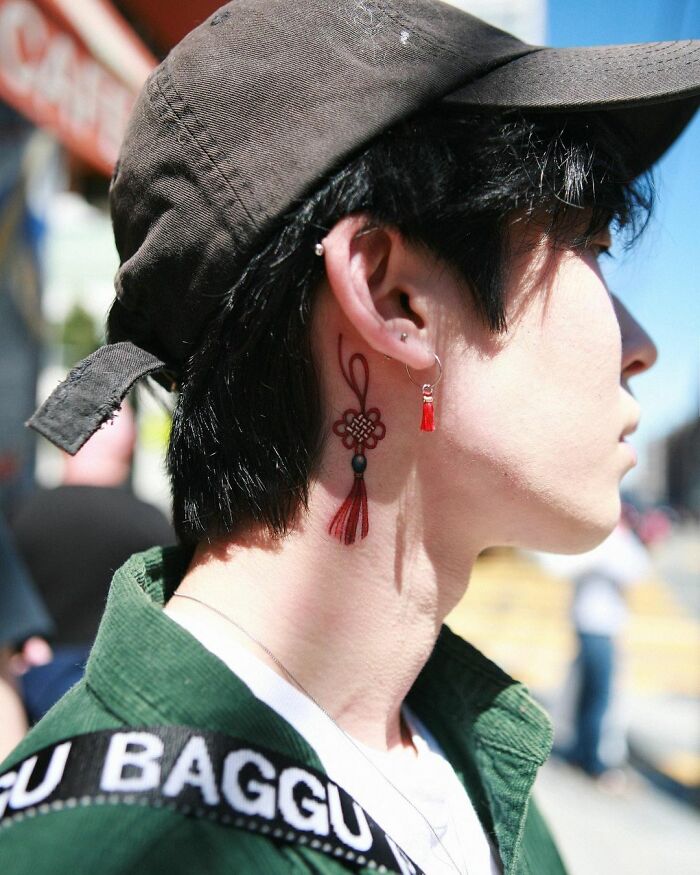 Sion described the old tale about red strings that has fascinated her since she was a child as the source of her inspiration for her one-of-a-kind, delicate, and detailed tattoo designs. In particular, the tale illustrates how those bound together by red ropes will remain so despite any challenges they may encounter in life.
"This was my initial source of inspiration and the inspiration for the works on which I currently concentrate. Since then, I've connected the knots, strings, and their flow in my work to one's life and to 'Yin-Yeon,' a Korean phrase that means the 'ties' connecting us — the life we lead, the minor to large events we experience every day in the life, all the people we encounter, etc"
So from this point forward, the life stories I hear and the clients I meet—who are also the ones sharing those tales—are what inspire me. I may get creative and come up with new ideas by carefully listening to their tales and engaging with them, which subsequently results in my paintings.
#7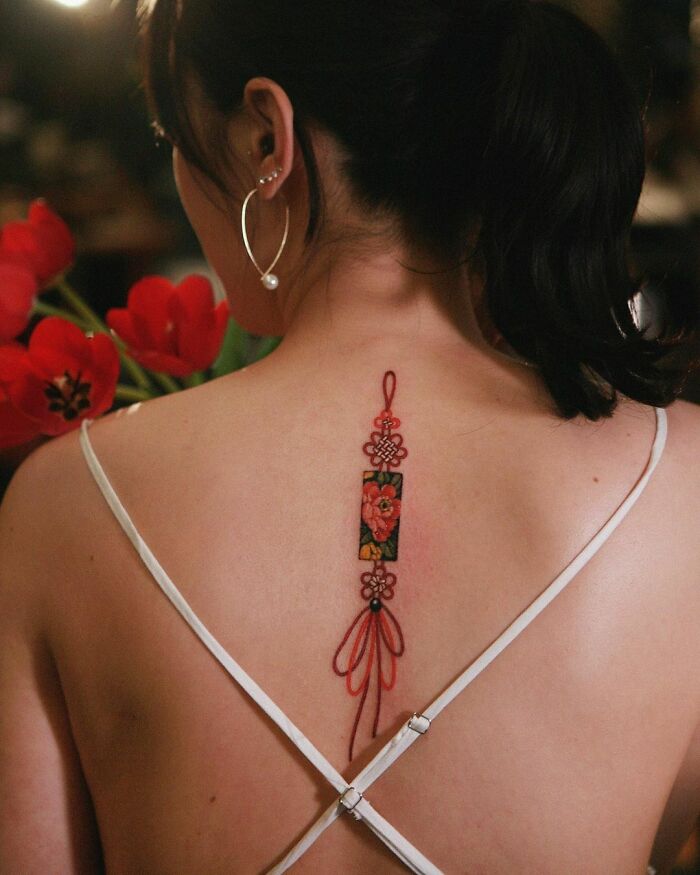 #8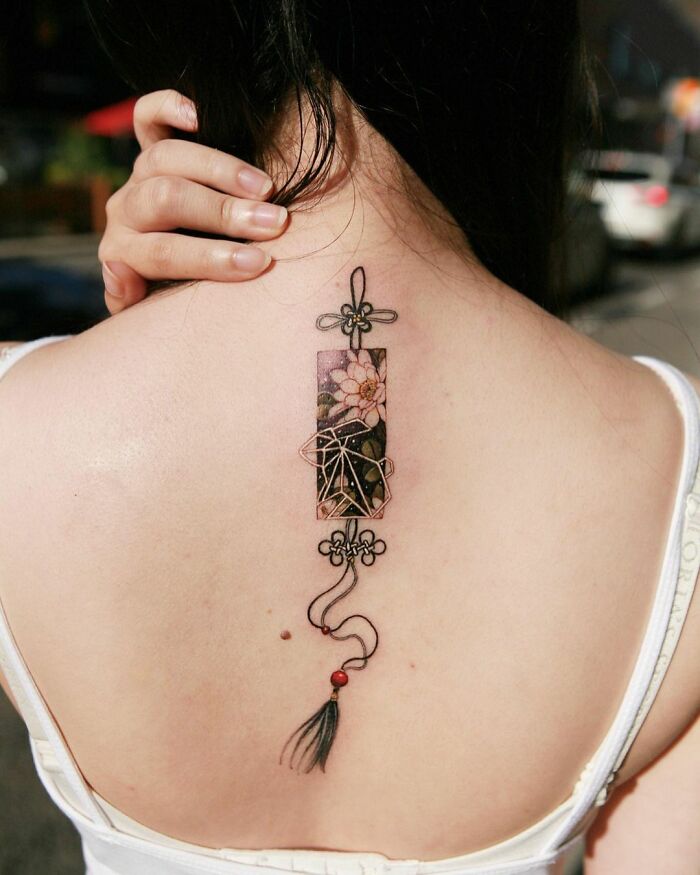 #9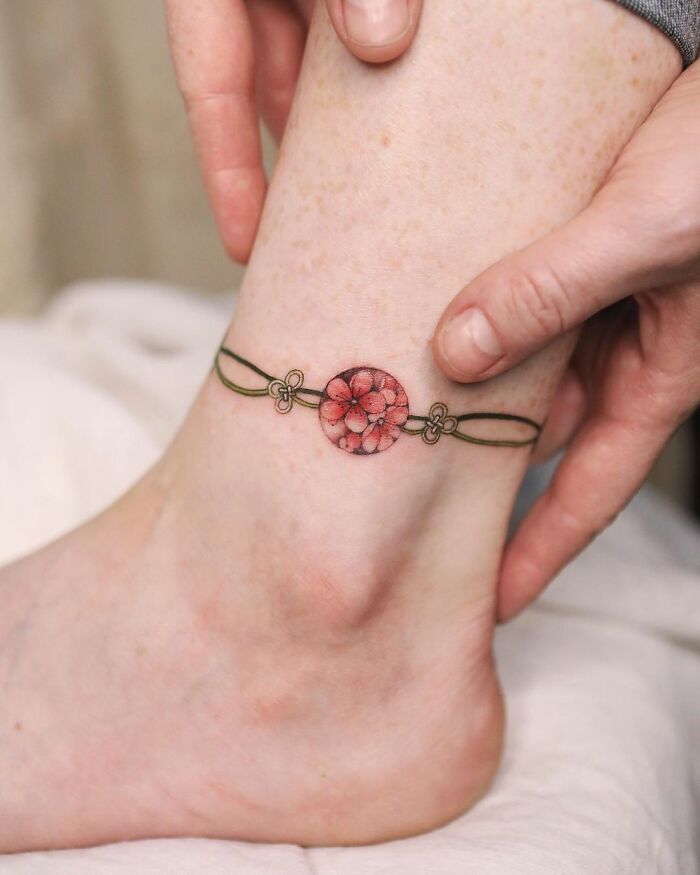 Sion's method of tattoo creation is comparable to reading someone's aura or life force and then translating that essence into a tattoo:
"As mentioned before, since my knots and strings are closely linked to life, stories of different people, and the ties between people, I like to listen to my client's story first. For instance, the way that strings flow, the way that knots are tied, and the components of a pendant all have diverse symbolic connotations. Because of this, I often create designs after hearing what clients value or want to say.
"I then create a basic design draft that will be later modified to fit the client's body on the day we meet. This is due to the fact that many of my designs contain strings, whose flow may vary depending on an individual's body type.
"I then start the work after making design adjustments and confirming the positioning once more on that day. The remaining steps are the same as for any other tattoo procedure! The placement, size, and design all affect the duration. In my situation, the total time required—including preparatory time—is approximately 4–7 hours.
#10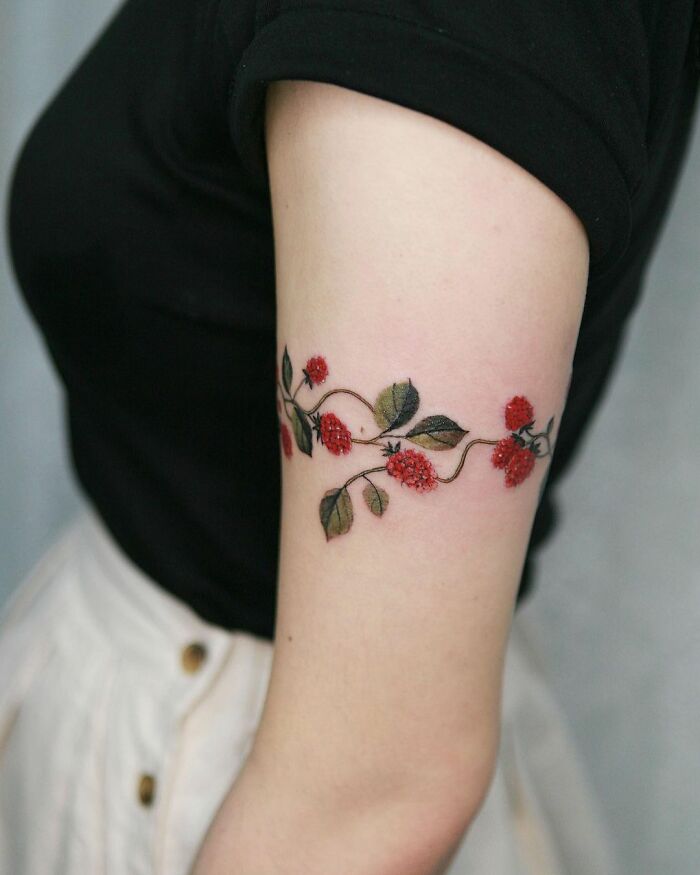 #11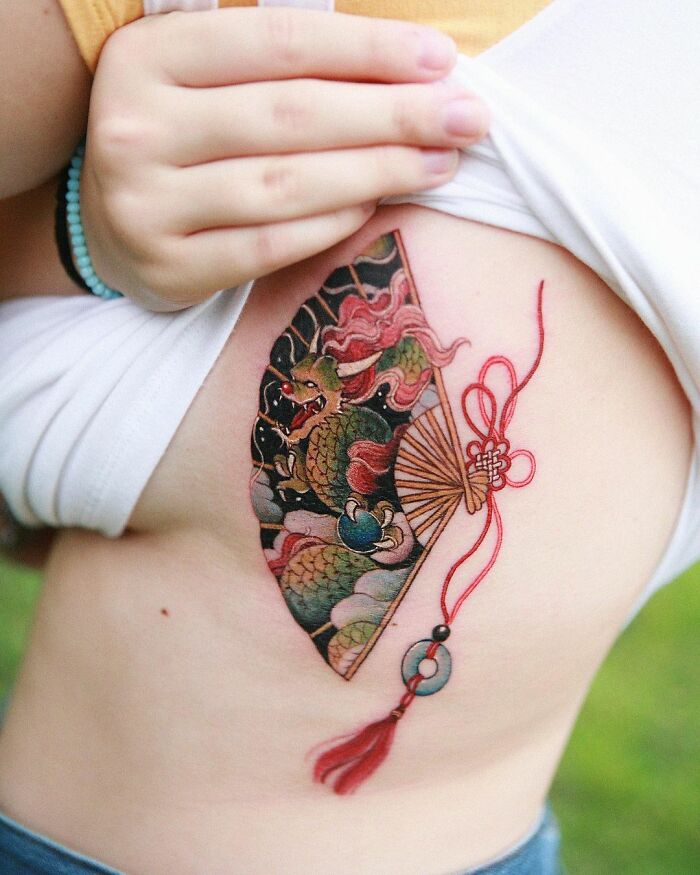 #12
It's difficult to get a tattoo, as you might have already realized. Not only does it need artistic ability and aptitude, but everything you tattoo on someone's body essentially remains there forever unless they can afford and desire laser removal operations.
Sion describes some of the difficulties she faces when tattooing.
"In addition to designing the piece, 'interpreting the placement' is the aspect on which I'm mostly concerned (creating the design in consideration of the placement and placing it accordingly). The majority of my designs feature a "flow,"which can adhere to people's bodies in various ways depending on the placement, composition, flow, shape of the muscles, movement of the body, etc. This is the element that needs the most attention. For this reason, I spend a lot of emphasis on location choice and design modification. I take a lot of time on this procedure the day I meet with the client since I believe it to be very significant.
#13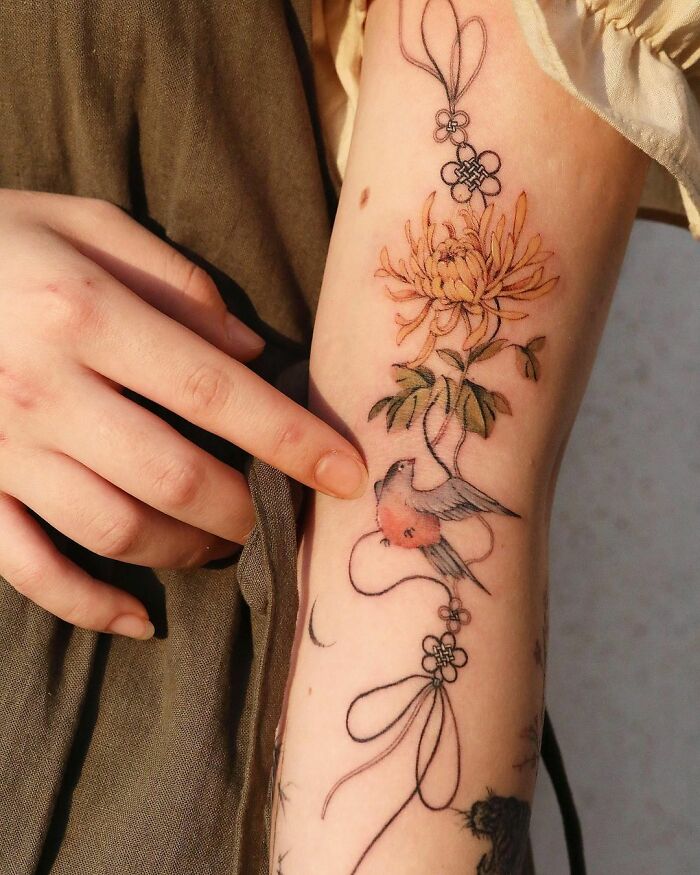 #14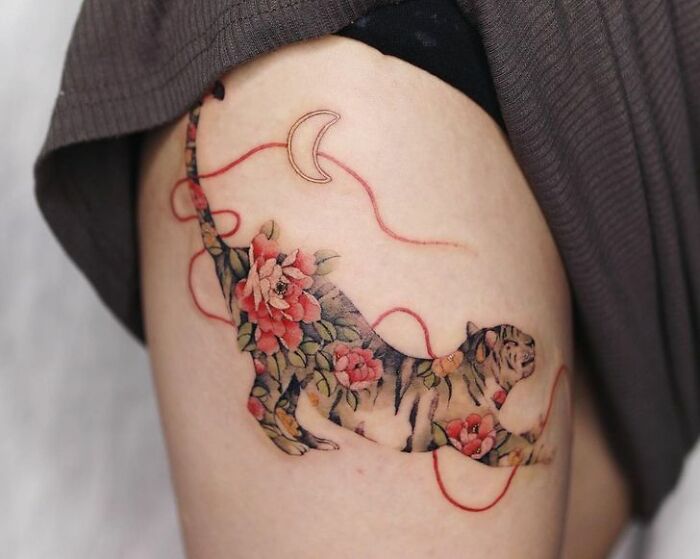 #15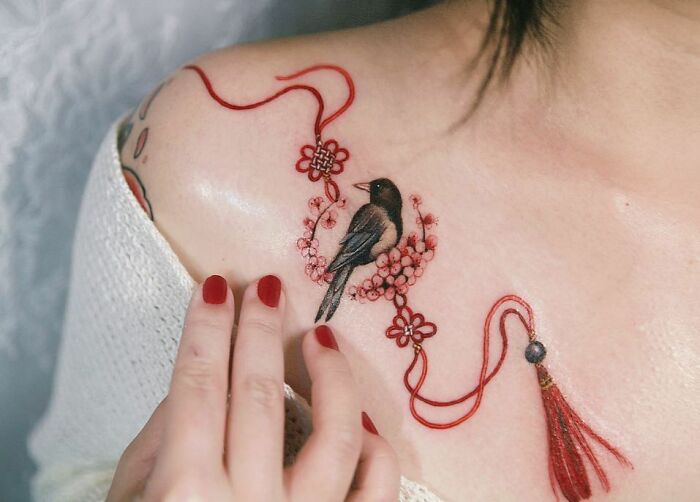 It's difficult to choose a favorite tattoo, according to Sion. She has a deep connection to all of these original tattooed tales, and she treasures both her artistic accomplishments and the bonds she has forged with those she has collaborated with over the years.
"But if I had to choose only one, even though it's hard, it would be the "Eunjangdo' work I completed for my mother. The "Eunjangdo" that I sketched on my mother's leg is a particular style of silver knife or blade that has traditionally been worn in Korea. It is housed in a sheath with two dragons on the back. Although the knife is concealed by a sheath and cannot be seen, this design symbolizes "inner strength," and I also intended it to function as a charm for protection.
If you liked this, you might want to follow Sion on Instagram or contact her if you're considering having a delicate tattoo while visiting South Korea. After some of her artwork was shown in numerous online media outlets and foreigners began demanding tattoos from her, she appears to have gone global. Please share your thoughts about this in the comment space below before you leave.
#16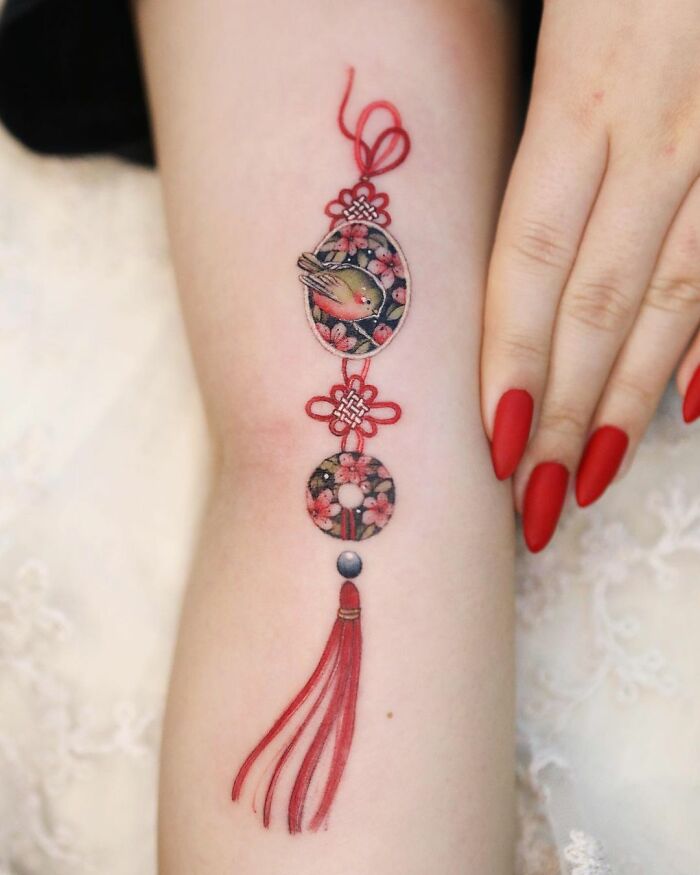 #17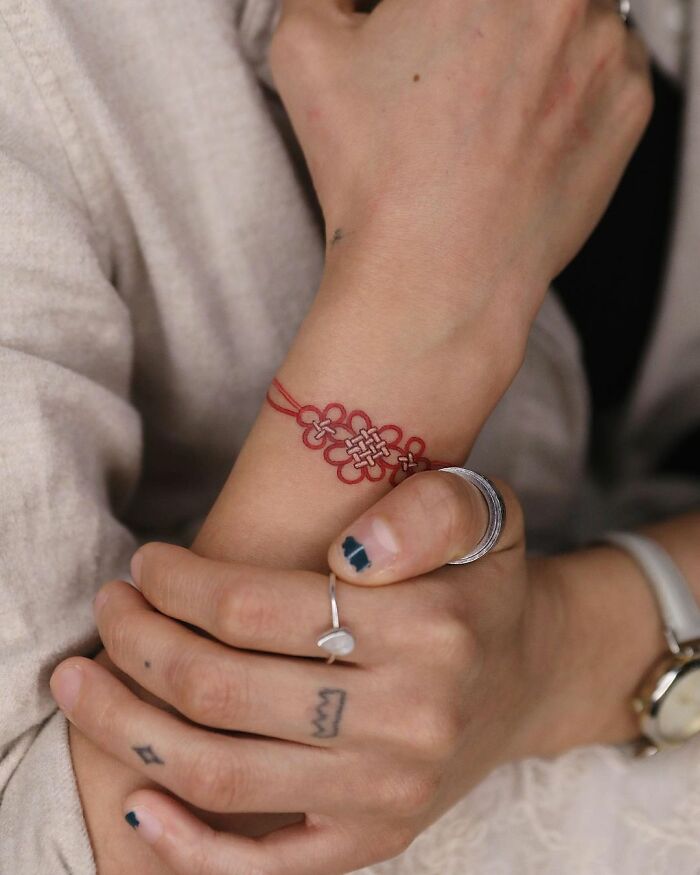 #18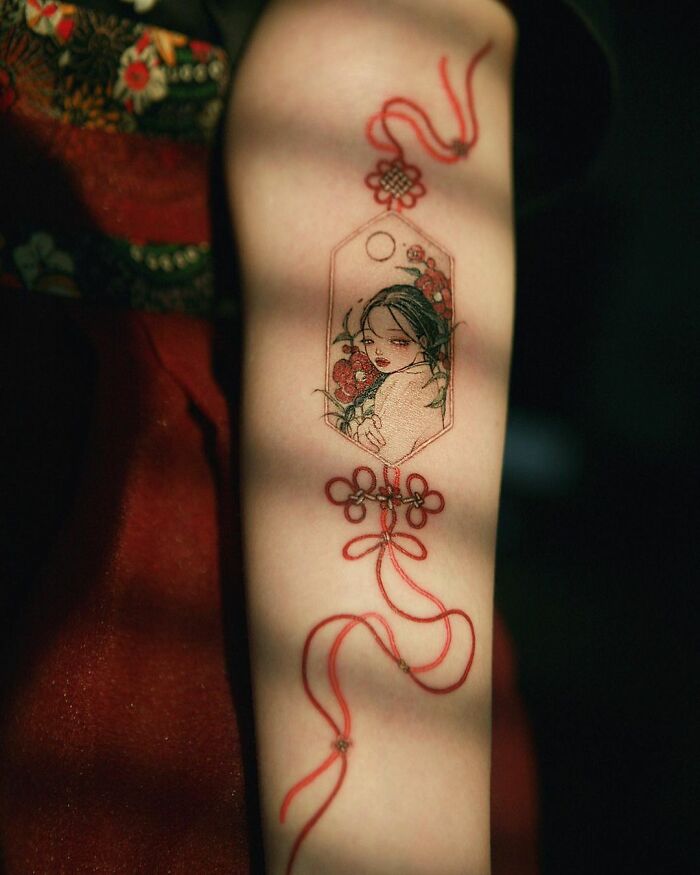 #19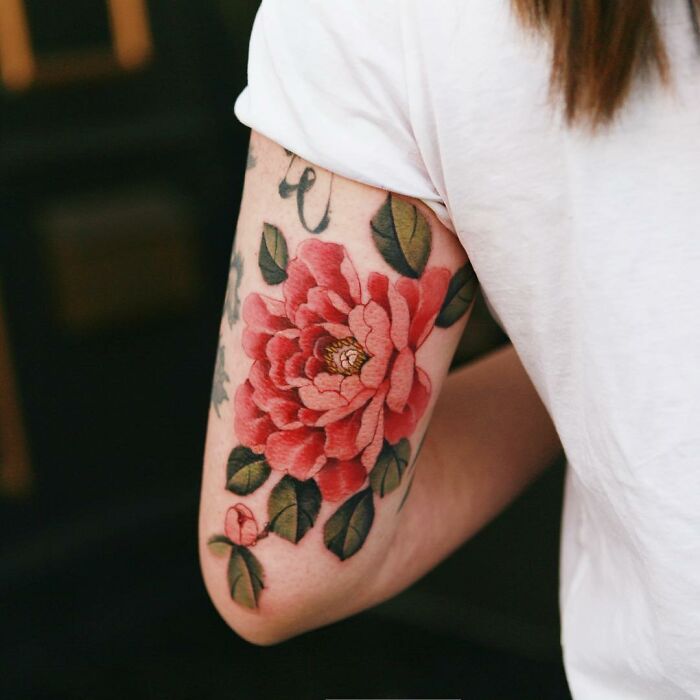 #20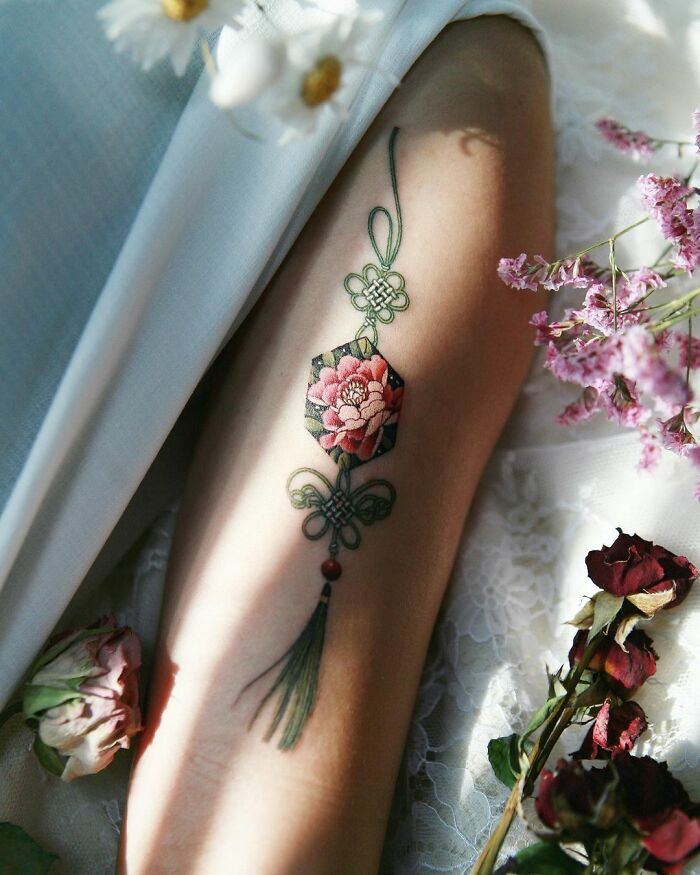 #21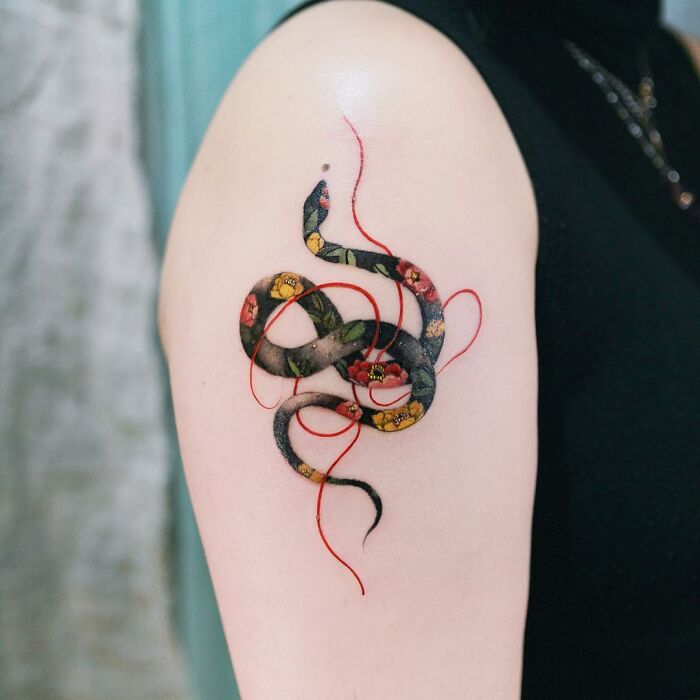 #22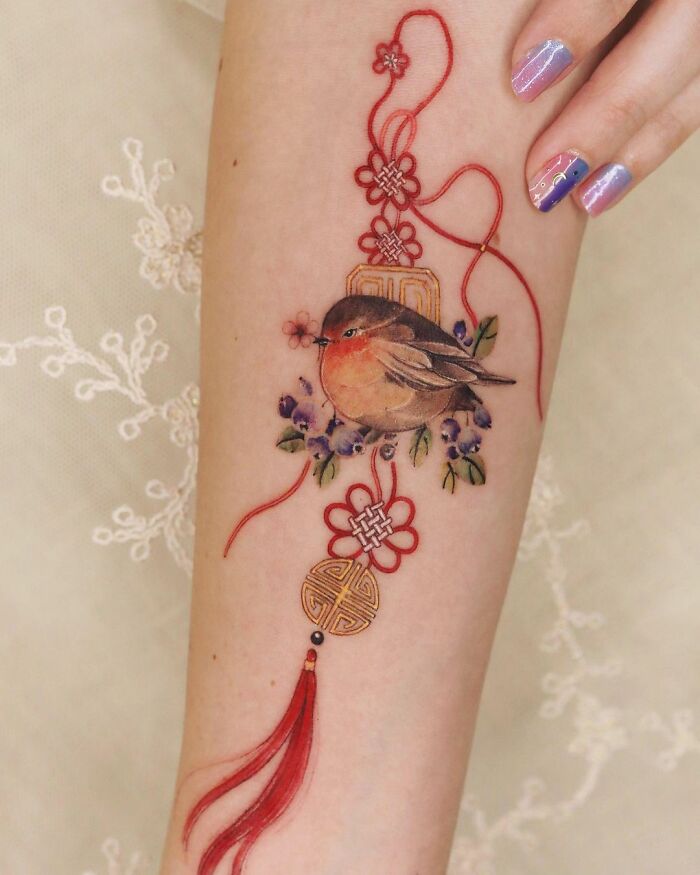 #23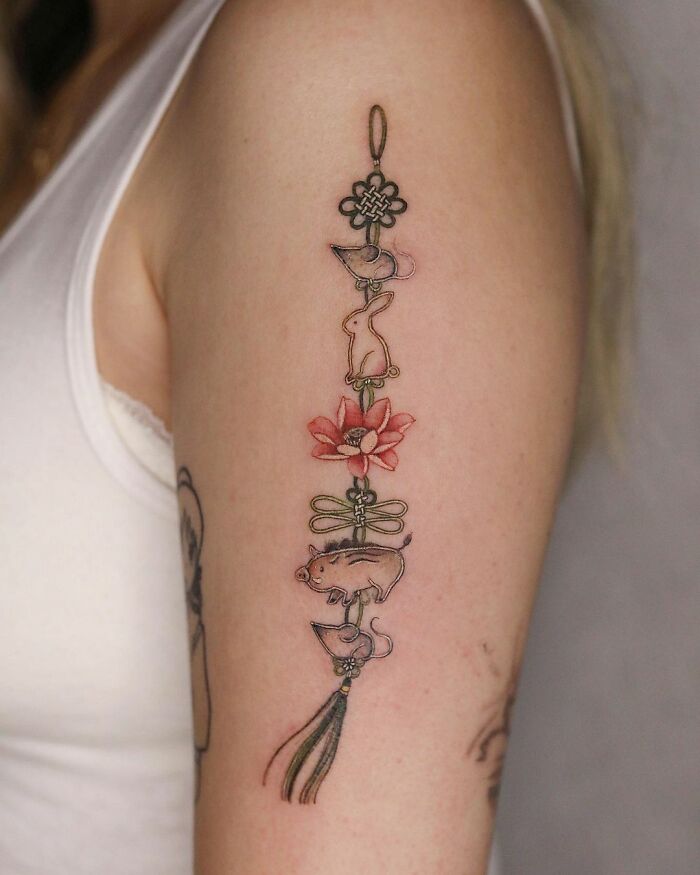 #24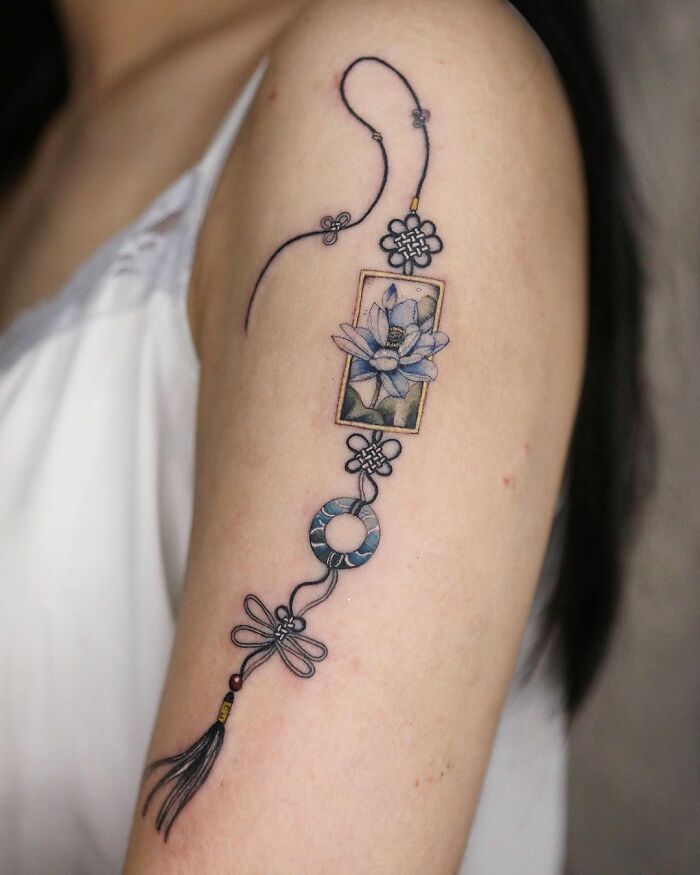 #25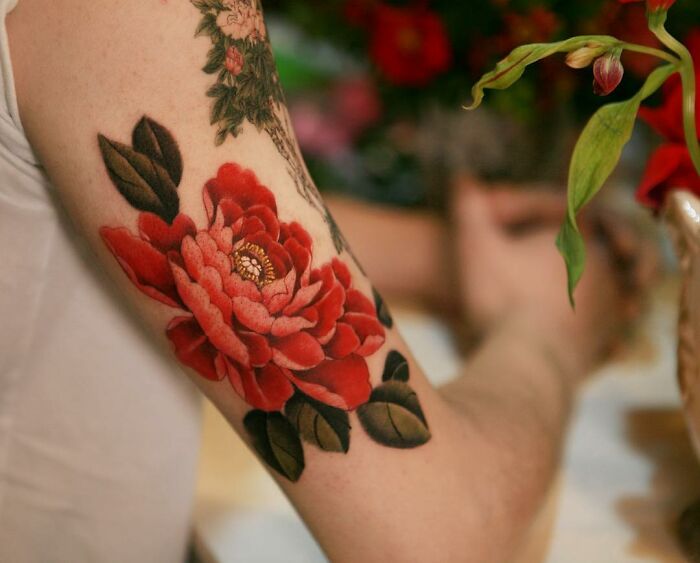 #26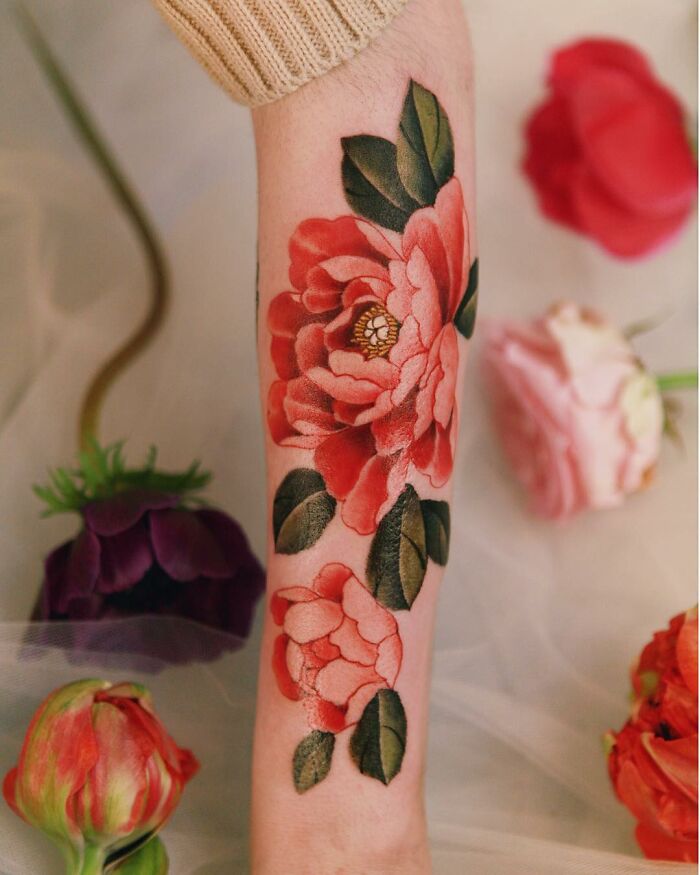 #27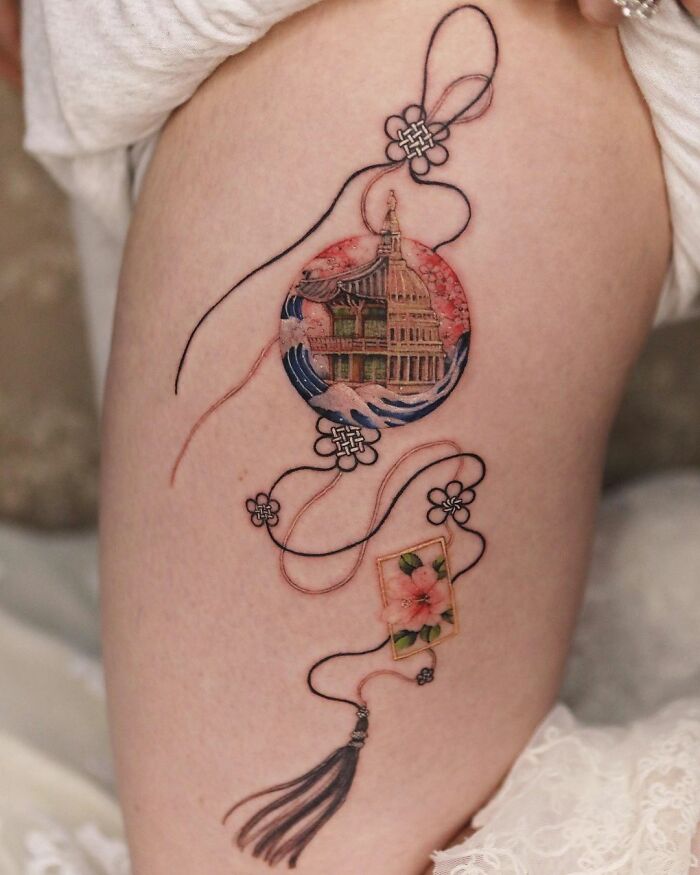 #28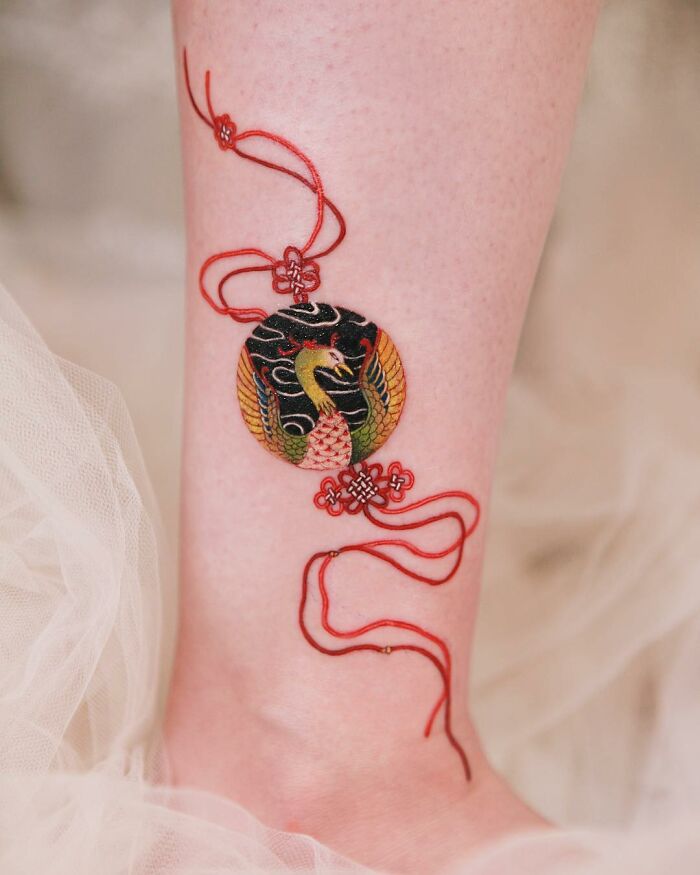 #29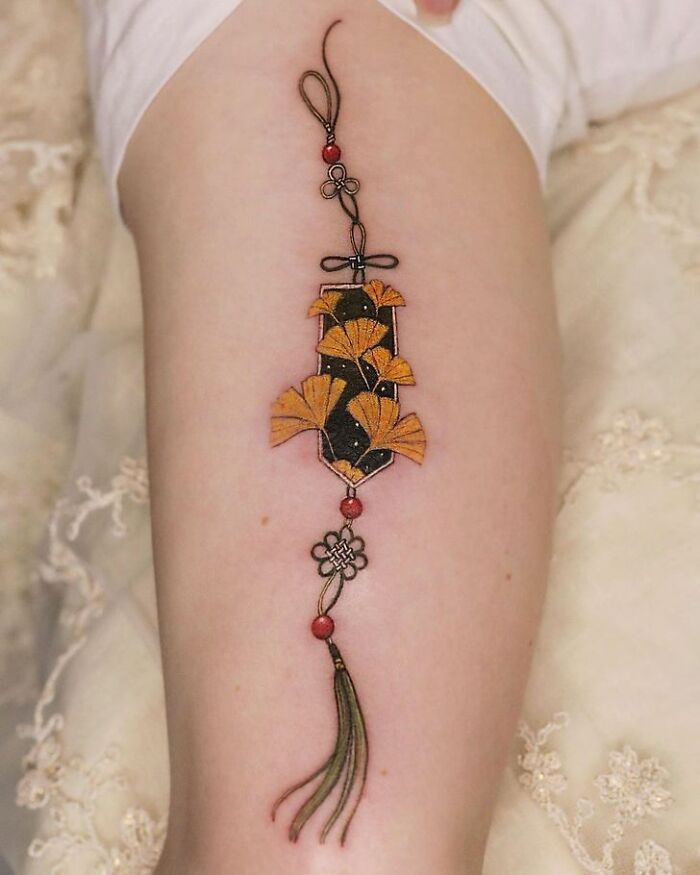 #30