The spookiest abandoned homes in the world
Abandoned houses suitable for a scary movie.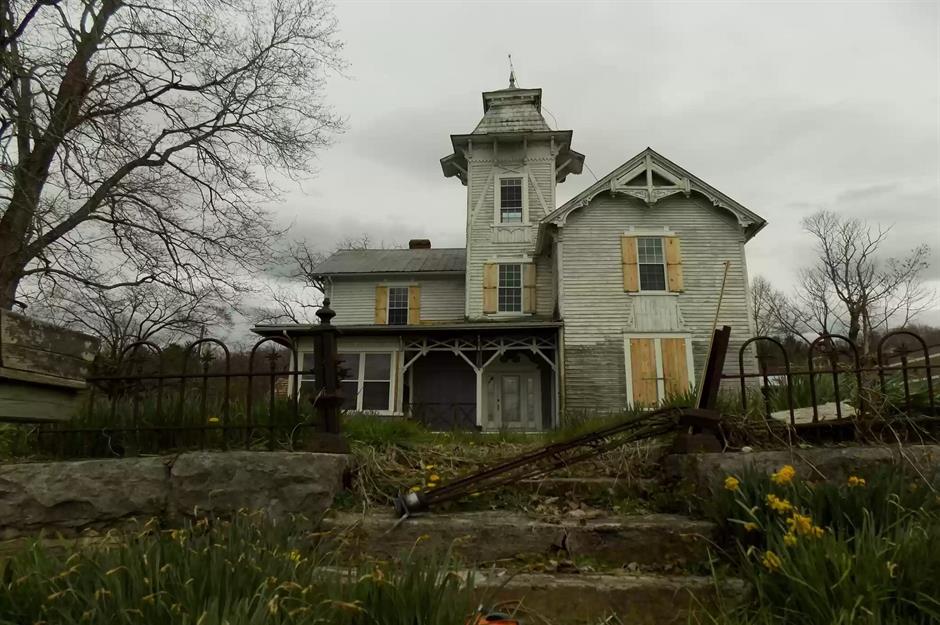 Nothing inspires our ideas like an abandoned house. These abandoned buildings are monuments to the past; they have seen history come to pass, and within their crumbling walls lie chilling tales. On a gloomy night, would you be bold enough to approach these abandoned landmarks? If you dare, click or scroll on to see some of the spookiest abandoned houses from around the globe.
The family's abandoned home, complete with a cemetery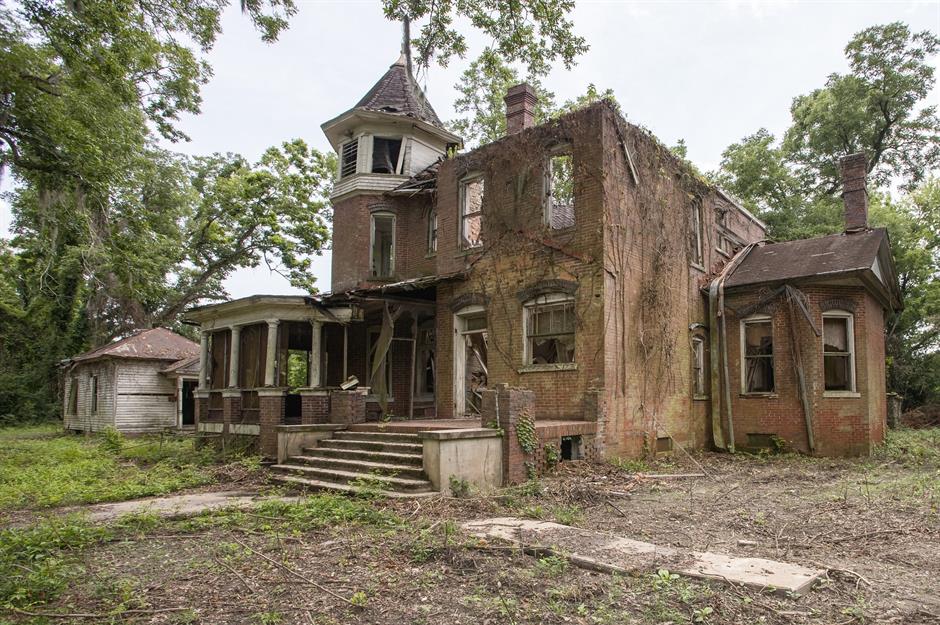 Leland Kent of Abandoned Southeast braved the Moulthrop House grounds in 2020, which are adjacent to Lake Eufaula in Alabama. The spooky family mansion was finished in 1837 and included opulent interior areas as well as its own graveyard. The property was owned by the Moulthrop family until the1980s; however, as there were no live successors to continue ownership, it was sold to a real estate developer. The property was intended to be restored, but no such plans ever materialized, and it swiftly fell into disrepair.
The Transylvanian Gothic castle is eerie
The Romanian region of Transylvania, where this magnificent medieval castle is located, is the only site with quite the same allure of the Gothic style as that region. It was completed at the end of the 18th century and served as the summer home of the controversial count Géza Teleki and later his son, Pál Teleki, who had strong anti-Semitic beliefs. Pál committed suicide on the day in 1941 when German forces invaded Hungary, and Teleki Castle subsequently declined.
Ill-fated home from the Gilded Age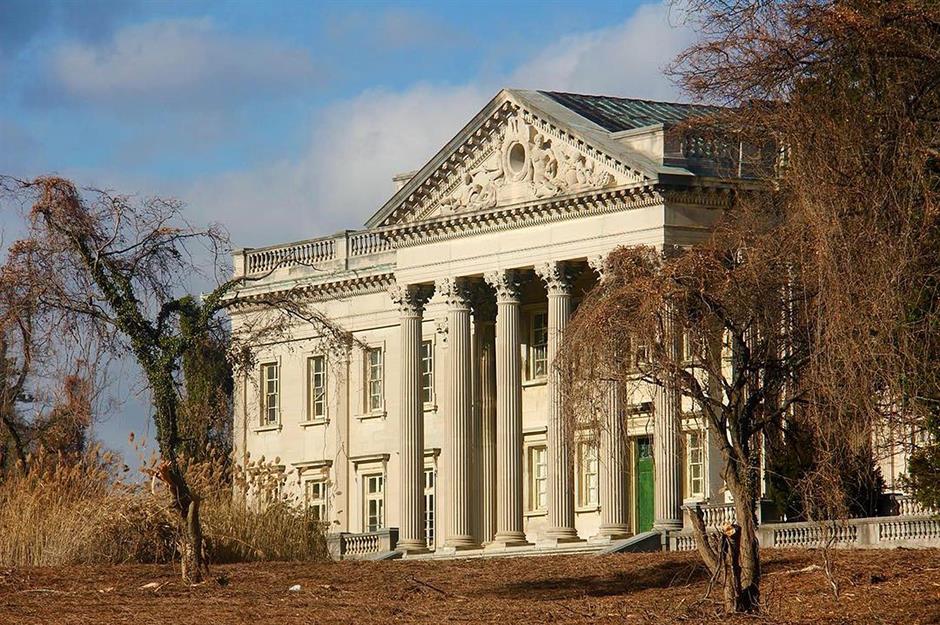 Lynnewood Hall in Pennsylvania, the largest surviving estate from the Gilded Age in the United States, is home to a number of mysteries. After the death of his wife Hannah in 1896, US tycoon Peter Arrell Browne Widener chose to construct the house, but tragedy would soon follow Widener to his new residence. Three years after losing his heirs on the doomed Titanic, he passed away in 1915 following numerous periods of poor health. Since about 1948, Lynnewood Hall has been unoccupied.
Millionaire mansion cursed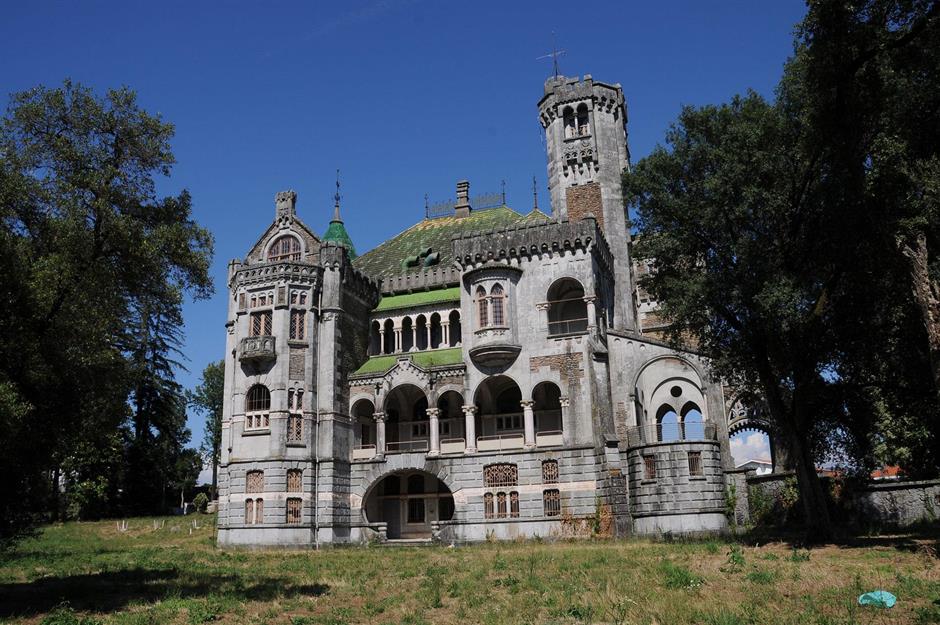 Castelo da Dona Chica in Palmeira, Portugal, is full of mysteries and is one of those fabled, cursed wealthy mansions. Joo José Ferreira do Rego and his wealthy heiress wife, Francisca, ordered the construction to start in 1915. But in 1919, when the couple ran out of money, work on the building was put on hold. According to legend, Francisca cursed the castle, swearing it would never be built or inhabited. Whether or whether this legend is accurate, her hex seems to have worked…
Haunting Irish mansion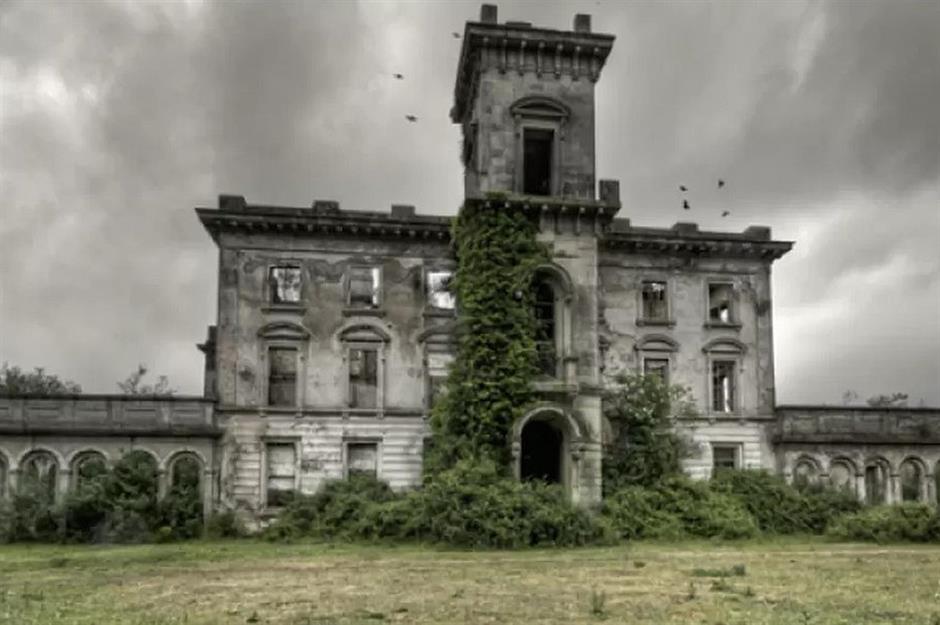 Mayfield House, once the mansion of a prosperous Irish family in the 1800s, was abandoned for thirty years. David Malcomson ordered it in the 1740s, but it was sold off many times throughout the years till it was abandoned in 1985. The property, which has overgrown vegetation, broken windows, and deteriorating brickwork, begs to be renovated. It was listed for sale for €790,000 (£697k/$772k) in late2021 and is reportedly being converted into an opulent hotel. Hope it's not a haunted house!
Eerie Georgian estate that is empty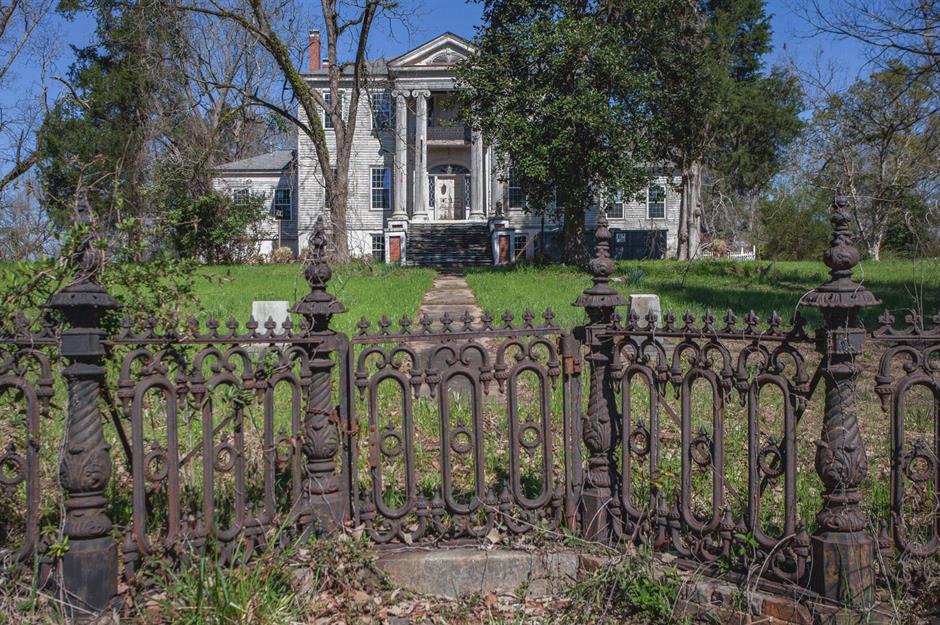 But that isn't the only unsuccessful self-build. Georgia's Rockwell House was abandoned after a fire in1969. Colonel Samuel Rockwell had it constructed in 1838 for him. It is believed that when he saw the bill for his new wrought-iron fence in 1841, he suffered a heart attack and passed away (pictured here). It is said to have cost about $2,600 (£2.4k), which is equivalent to about $88,510 (£82.4k) in modern currency, to produce. Visit Rockwell House thanks to Abandoned Southeast.
Notorious "ghost" house in Summer Hill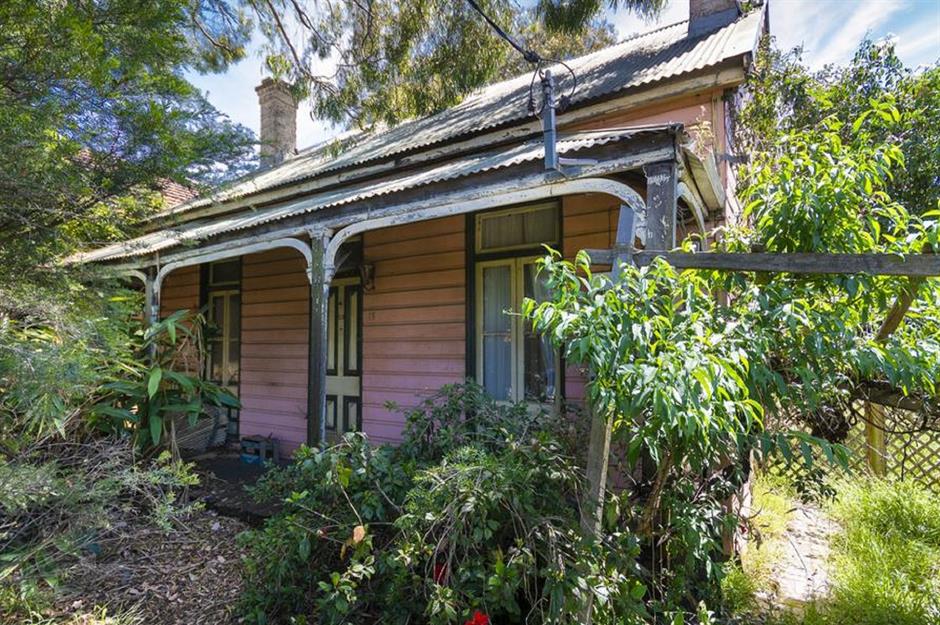 The REA Group claims that when Summer Hill house was on the market in late 2019, it was 'full of cobwebs and abandoned items."Described by some as a "ghost home," the unoccupied property was littered with dirty dishes, frayed rope, and empty bottles. The front door was also just reachable because of the overgrown weeds. Despite these issues and its eerie appearance, the home sold for AUD$1.7 million ($1.1 million/£1 million).
Destroyed by fire plantation mansion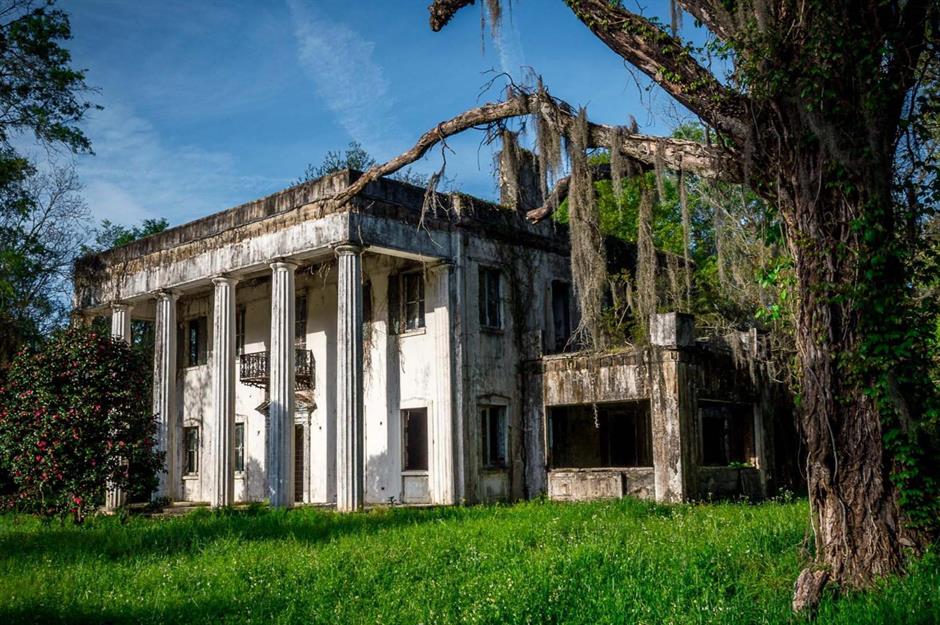 This abandoned plantation estate in Lowndesboro, Alabama, was built in 1830 but underwent a Greek Revival renovation in the 1850s. Before being purchased by Robert Dickson in 1901, the property was owned by a number of well-known local families. Sadly, a fire destroyed the structure. It was replaced by a new mansion, and the pad was thought to be fireproof up until the second iteration of the home burned down in 1964. It has remained this way ever since.
Abandoned ideal house of a Confederate colonel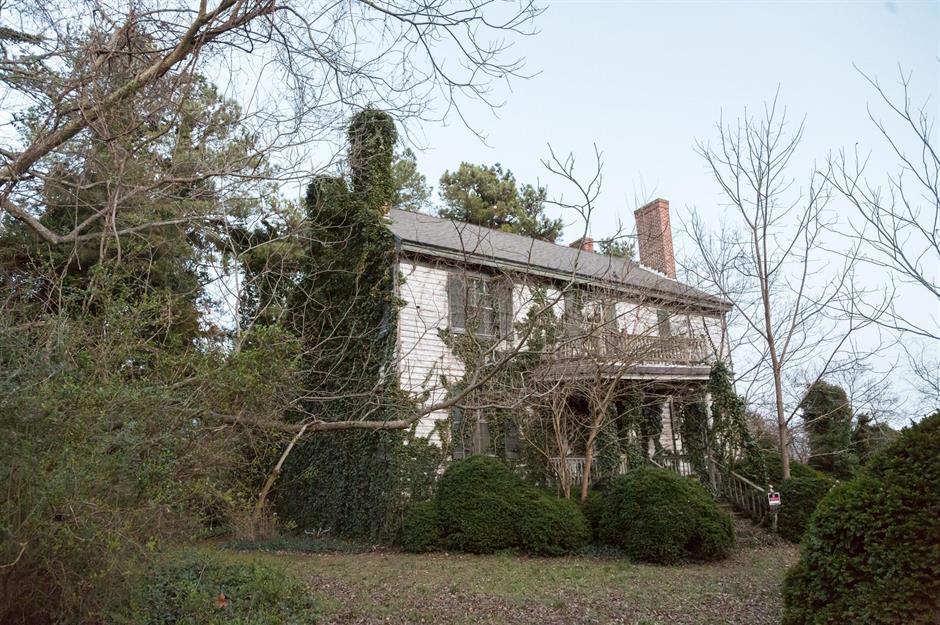 This historic house in northern Virginia, United States, was strangely abandoned many years ago. It was the previous residence of a Confederate colonel. It is believed to have been constructed between 1853 and 1856, with the basement and chimneys alone requiring 300,000 bricks. Sadly, the mansion has fallen into disrepair; creeper vines have covered its outside, and its once-ornate chambers are now covered with dust and long-forgotten possessions. We were fortunate enough to get a glimpse inside thanks to renowned urban exploration photographer Bryan Sansivero. Do you have the courage?
The enchanted mansion on Carleton Island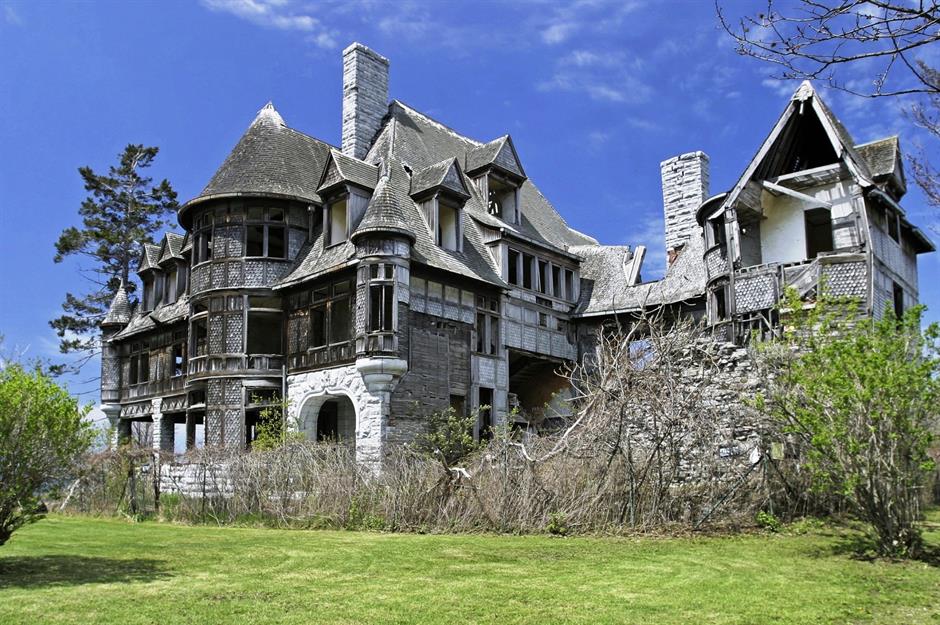 In addition to being abandoned since 1927, this decaying home on Carleton Island, New York, is rumored to be haunted by the ghosts of its previous owners, typewriter inventor William Wyckoff and his family. Wyckoff commissioned the pricey abandoned mansion in the 1890s, but tragically, he is said to have died of a heart attack on his first night there, barely a month after his wife unexpectedly passed away. You can do with that what you want.
Pendleton-Graves House, long abandoned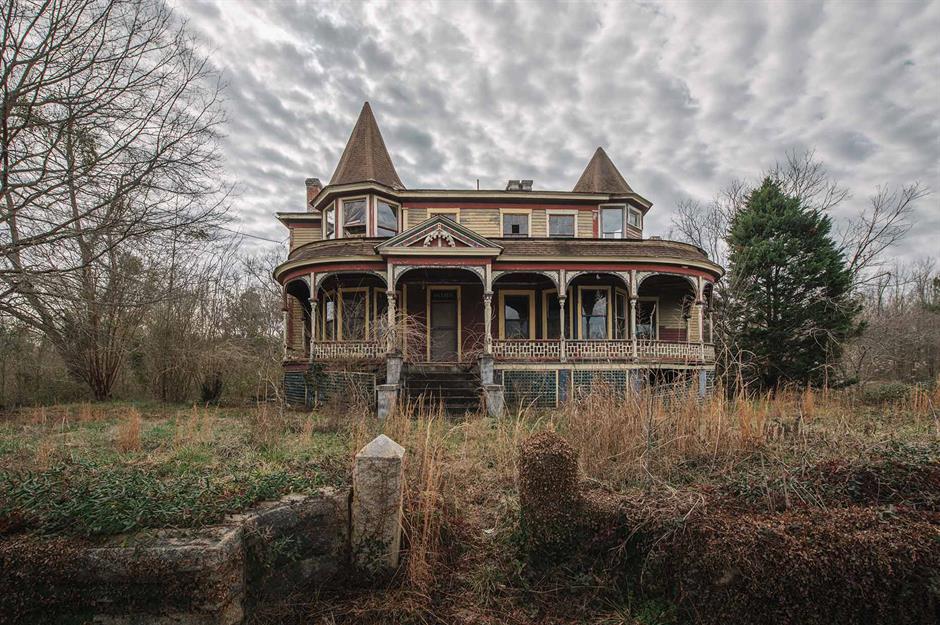 We wouldn't want to accidentally run into this house after dark. The elaborate Pendleton-Graves House, which is located near Sparta, Georgia, has existed since the 1820s. The imposing building, with its turrets, cornicing, and magnificent portico, was once a prominent residence in the neighborhood but has since been abandoned and exposed to the elements. It's a strange sight, yet it's obvious that the property has great potential if only it could be saved.
Unsettling Latvian woods retreat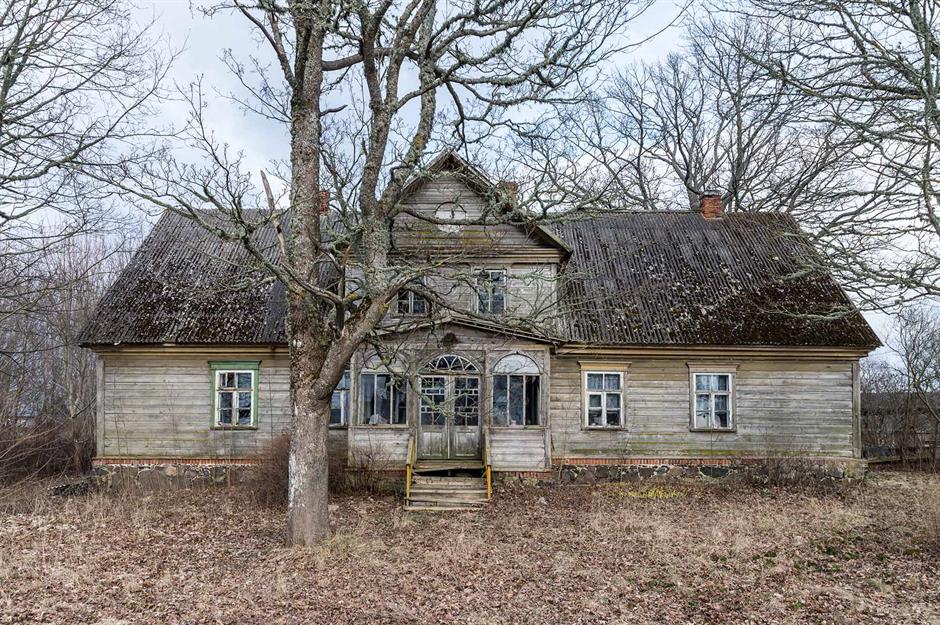 It's difficult not to be charmed by this once-opulent mansion in Kojori, Georgia, despite its dilapidated condition. We'd have loved to have seen this beautiful home in its prime, with its exquisite porch gable, diamond-tiled roof, and elaborate windows. Unfortunately, years of disregard have had an impact, leaving broken glass and rotting woodwork in their wake. Today, all that is left is an eerie building standing alone in a barren field.