The veteran tried to sell his car to repurchase his pets, but he was heartbroken by a woman
James Pack, a Vietnam veteran, faced a critical health situation after suffering a heart attack, leading to his hospitalization. During this challenging time, his two beloved dogs, Bailey and Blaze, were entrusted to the care of the First State Animal Center and SPCA, located within a PetSmart store in Newark, Delaware. The shelter initially intended to safeguard the dogs until James fully recovered.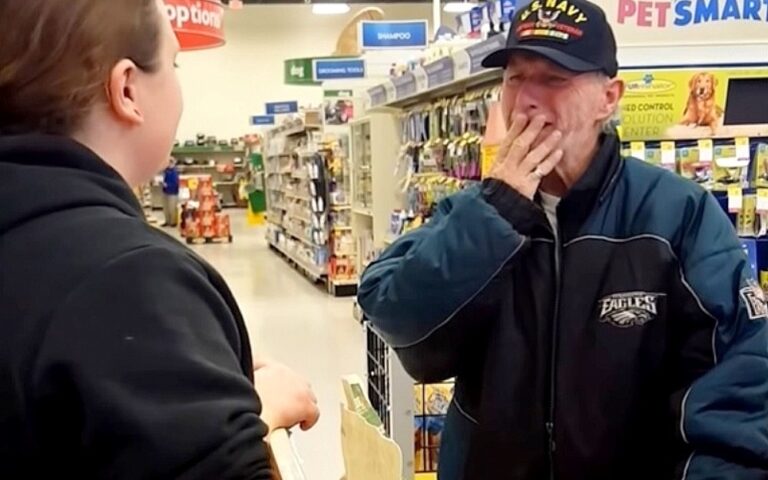 Unfortunately, James spent an extended period in the hospital, and upon his release, he eagerly visited the shelter to reclaim his canine companions. To his dismay, he discovered that the top had already released Bailey and Blaze for adoption by their policies. Despite the dogs being available for adoption, James could not cover the $250 adoption fee, as his savings had been depleted during his prolonged hospital stay.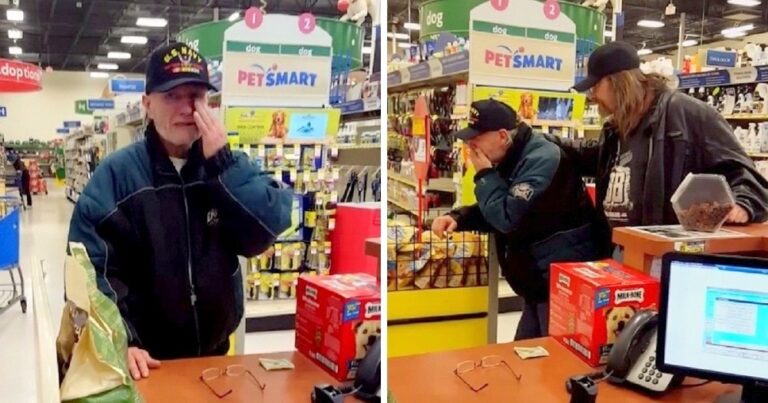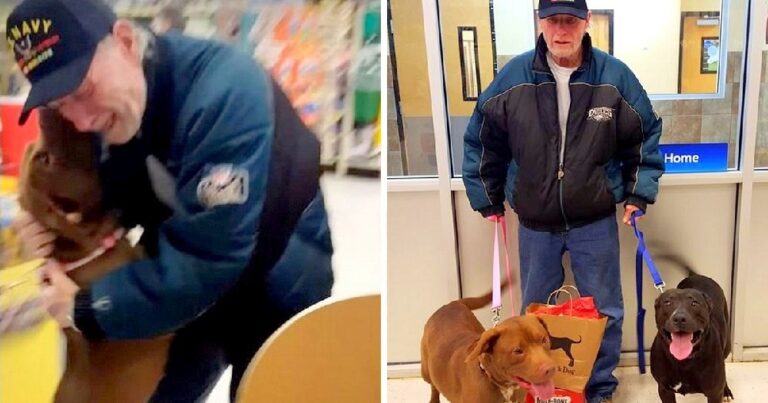 With financial constraints, James sold his car to gather the necessary funds. Upon learning of James' predicament, the compassionate shelter staff rallied together, contributing $5 to $10 each until they amassed enough money to cover the adoption fee.
The emotional moment unfolds in a video of James entering the store's shelter section while not feeling well. Unaware of the heartwarming surprise awaiting him, he is visibly moved when a staff member reveals the truth about Bailey and Blaze. Overwhelmed with gratitude, James' voice trembles with emotion. The video is a poignant testament to the kindness and generosity of the shelter staff, showcasing a heartwarming reunion at the end that will reaffirm your faith in humanity. Be sure to have some tissues nearby as you watch this touching clip.
Source: iheartdogs