To make you laugh, I Photoshop Mr. Bean's face onto celebrities
One of the funniest actors to ever live was Rowan Atkinson. He is best known for playing Mr. Bean, a character we have all grown to love. The first 15 episodes of the "Mr. Bean" television series were written by Atkinson, Curtis, and Robin Driscoll. The main character of the show is a man named Bean, who is a youngster in "a grown man's body." Even though this character hardly ever speaks, we never stop laughing at him. One intriguing thing you might not be aware of is that Rowan Atkinson created the original Mr. Bean persona while he was pursuing his master's degree at Oxford University.
In this article, we present a collection of 17 images in which famous people have had Mr. Bean's face added. All of the photos are stunning, whether they feature members of the "Harry Potter" cast or well-known musicians like Ed Sheeran or Taylor Swift. Without a doubt, everyone who has the Mr. Bean face appears funnier. Scroll down and enjoy yourself!
More info: Instagram
#1 The cast of Harry Potter portrays Bean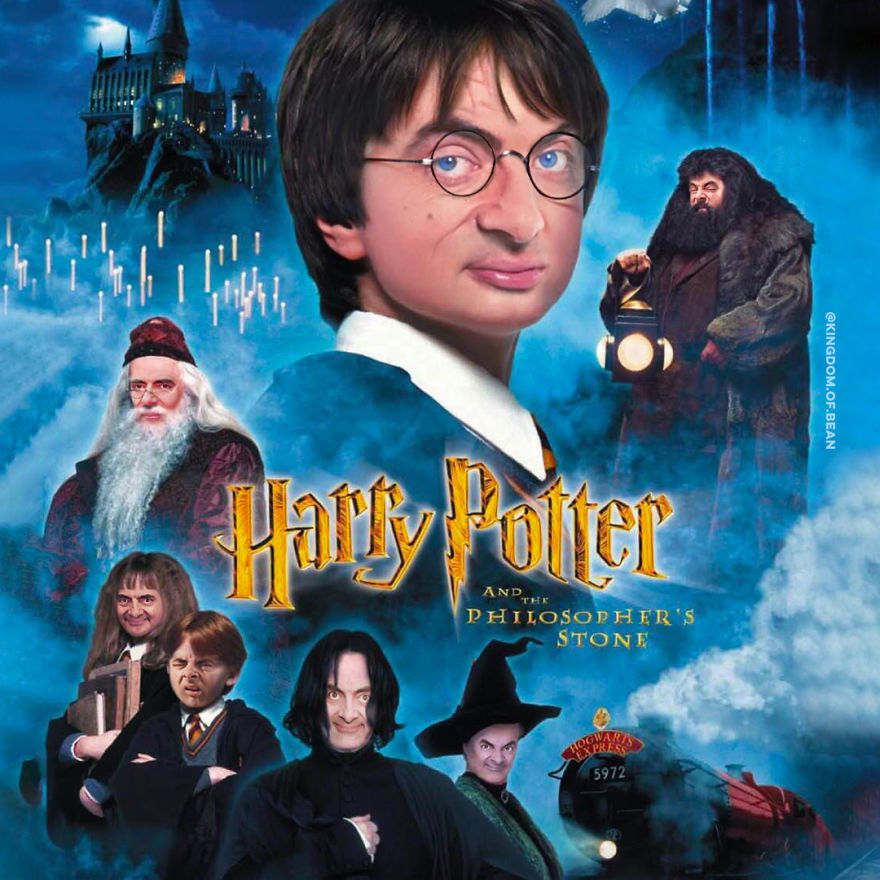 In the beginning, I tried to make people laugh by placing Mr. Bean's face on them; however, only that individual and their close friends found it amusing. At this point, I made the decision to draw imaginary characters and celebrities since so many people are familiar with them and their idealized appearances.
#2 Gordon Ramsay plays Bean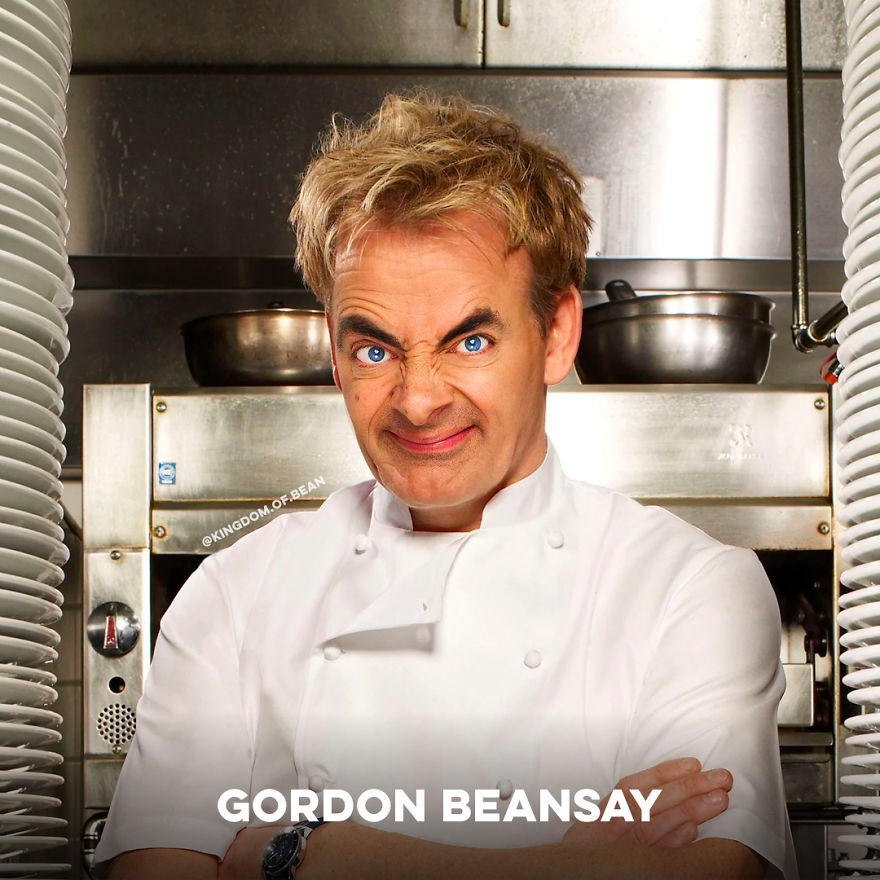 #3 Ed Sheeran plays Mr. Bean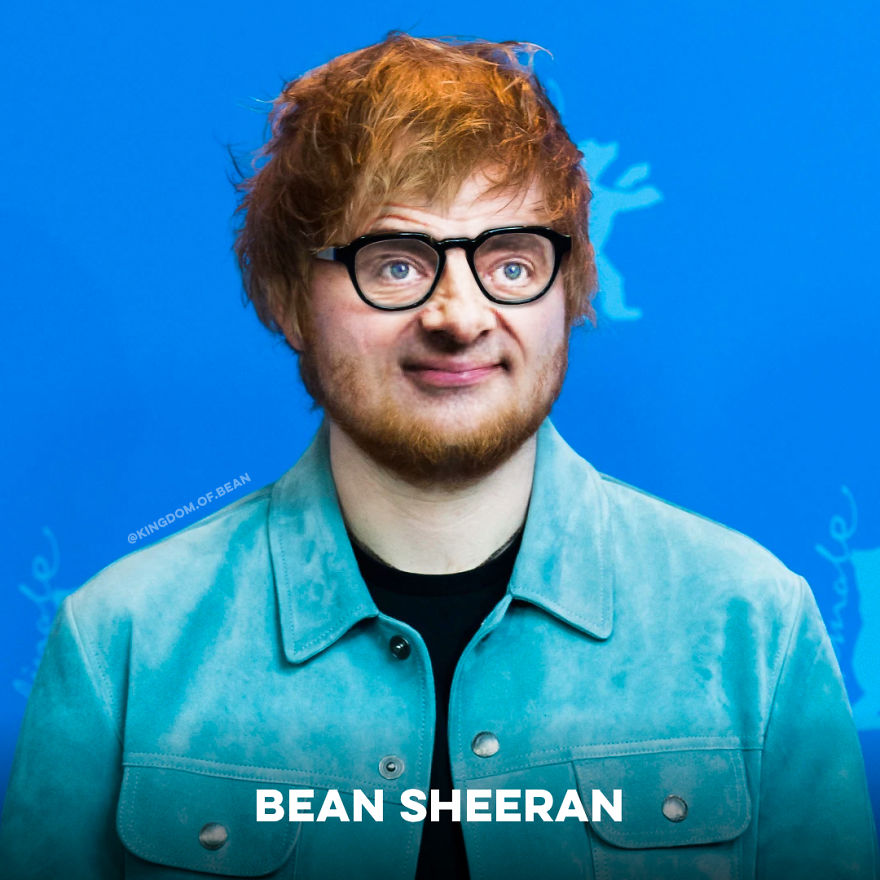 Before designing Mr. Bean, I really attempted to paint cat faces on various animal forms, but they simply came across as a little unsettling.
Every time a new TV show debuts or a celebrity becomes popular, I imagine how they might appear as Mr. Bean. The fact that I am always in the celebrity limelight and can gauge comments from viewers on social media keeps me inspired to continue doing this.
#4 The cast of Jumanji portrays Bean
#5 Steve Harrington from "Stranger Things" portrays Bean and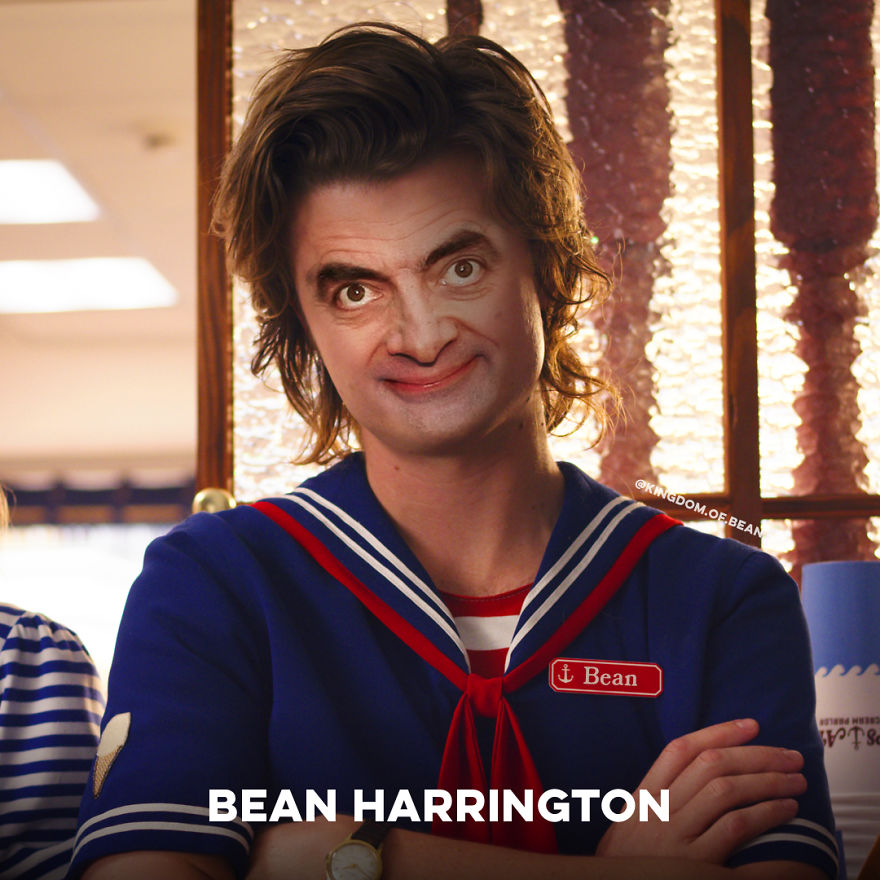 Taylor Swift is my fave so far, mainly because she appears so odd with Mr. Bean's face on. In my opinion, the stranger, the funnier.
The best part about creating them is that as soon as I erase Mr. Bean's head's outline and the eyes, nose, and mouth begin to line up, you can see a preview of the finished product, and you can tell it's going to be good. It typically takes 20 minutes to create a post, but it might be challenging if the celebrity is looking awkwardly, and it takes longer to align the face.
#6 Bean is played by Elton John
#7 Bean is played by Joe Exotic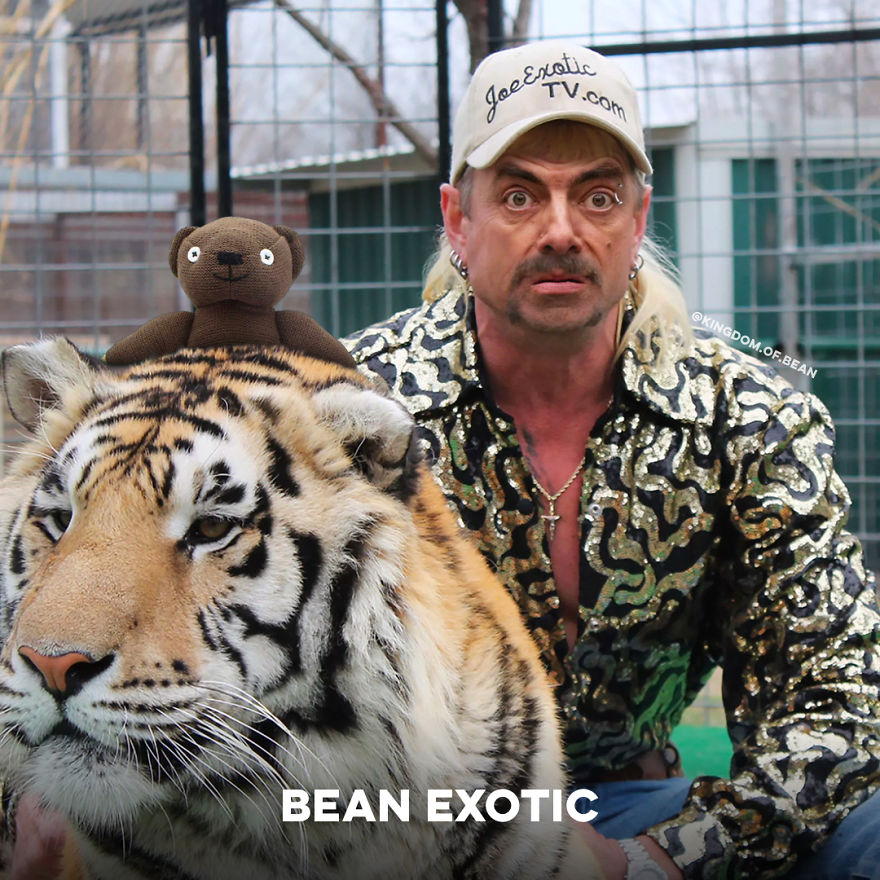 The best image-manipulation tool I've tried is Adobe Photoshop, which I used to create this mostly. It helps that I work as a website designer during the day because I am familiar with all the numerous design software possibilities. The idea is to match Mr. Bean's skin tone to that of the celebrity; this helps the merge appear more realistic, and Photoshop makes this process incredibly simple.
#8 Daniel Craig portrays Bean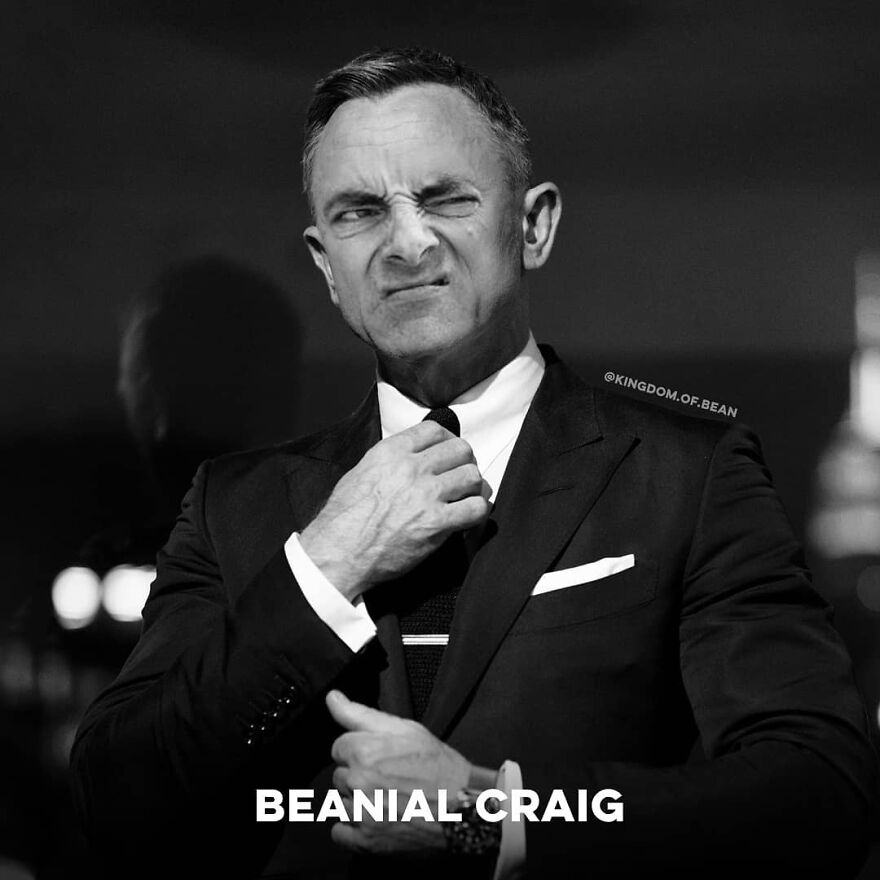 #9 Bean is portrayed by Queen Elizabeth II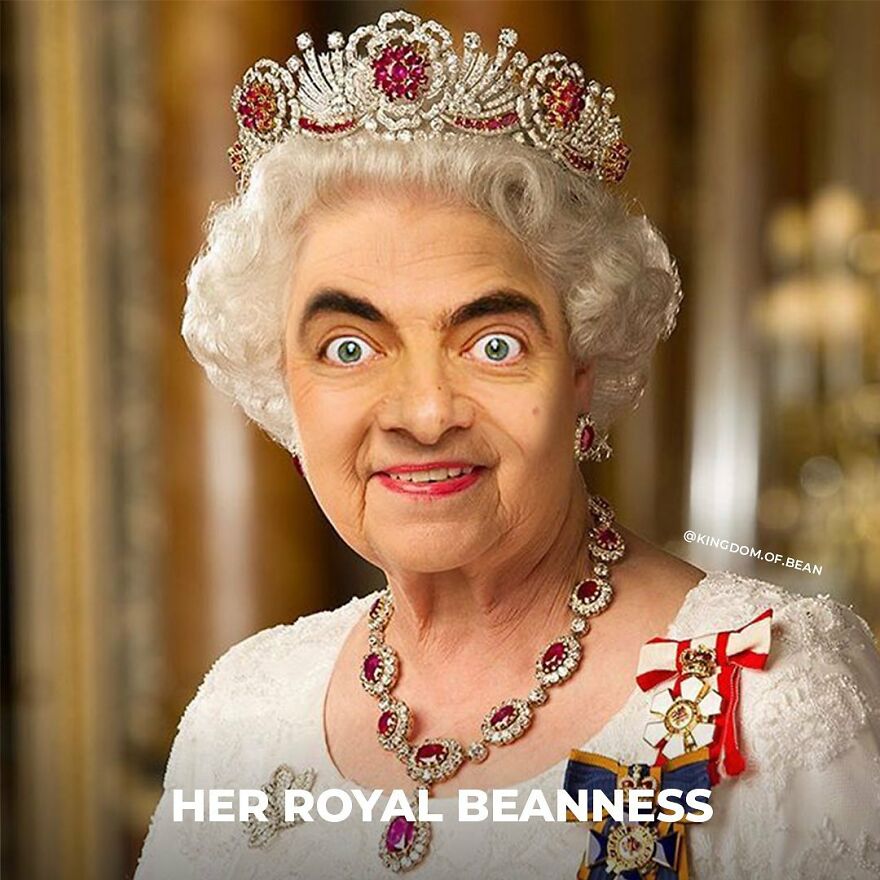 #10 Leonardo Dicaprio portrays Bean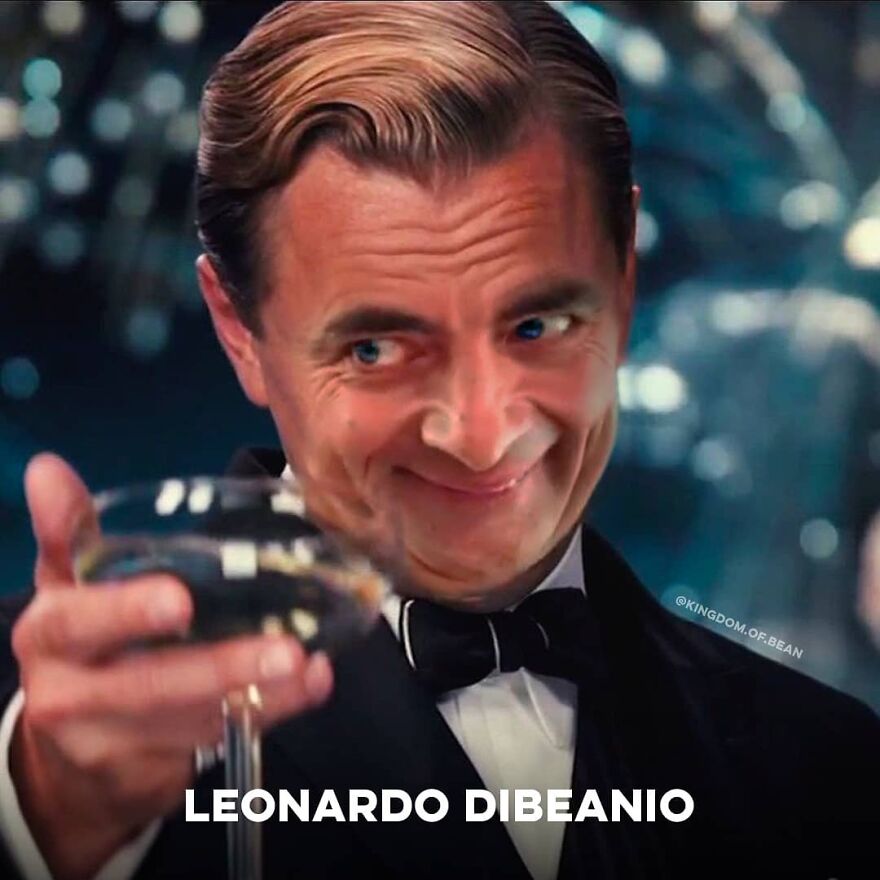 #11 Harry Styles portrays Bean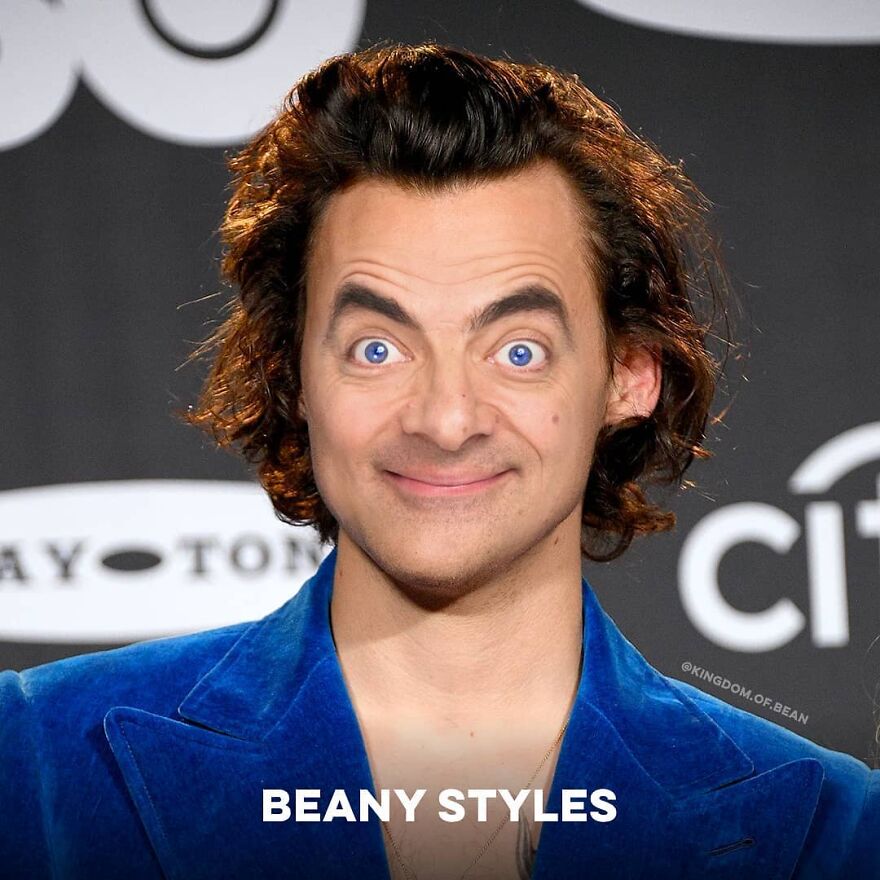 #12 Bean is played by Mark Zuckerberg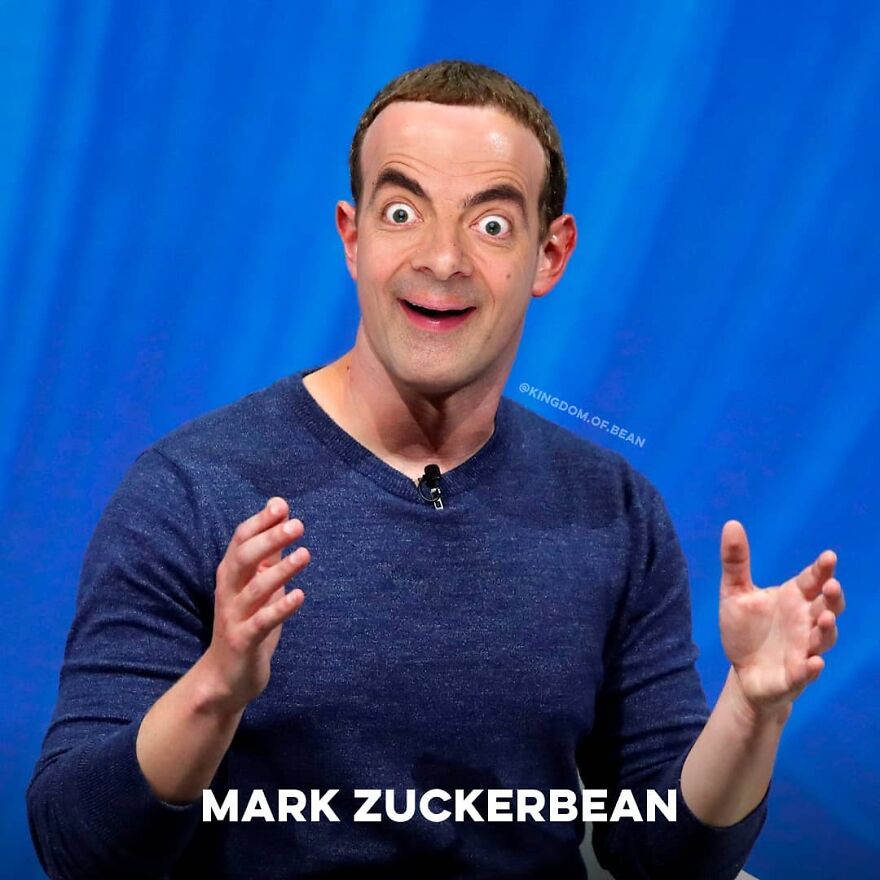 #13 Bean is played by Jon Snow (Kit Harrington)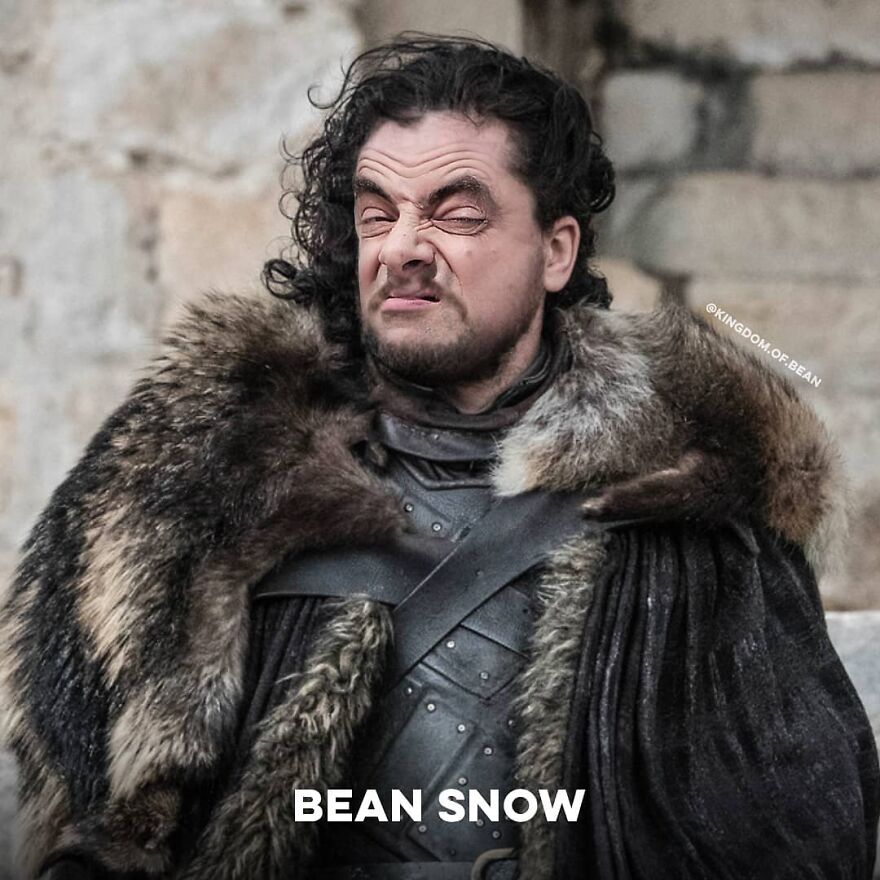 #14 Dame Judi Dench plays Bean
#15 Ariana Grande plays Bean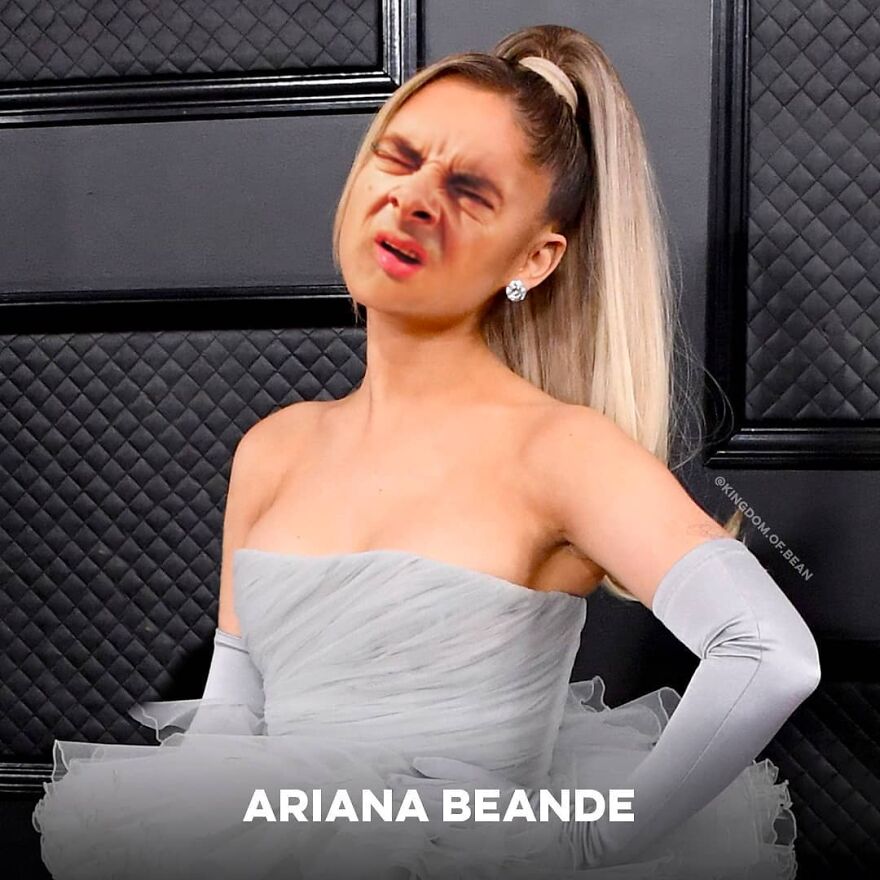 #16 Justin Bieber plays Bean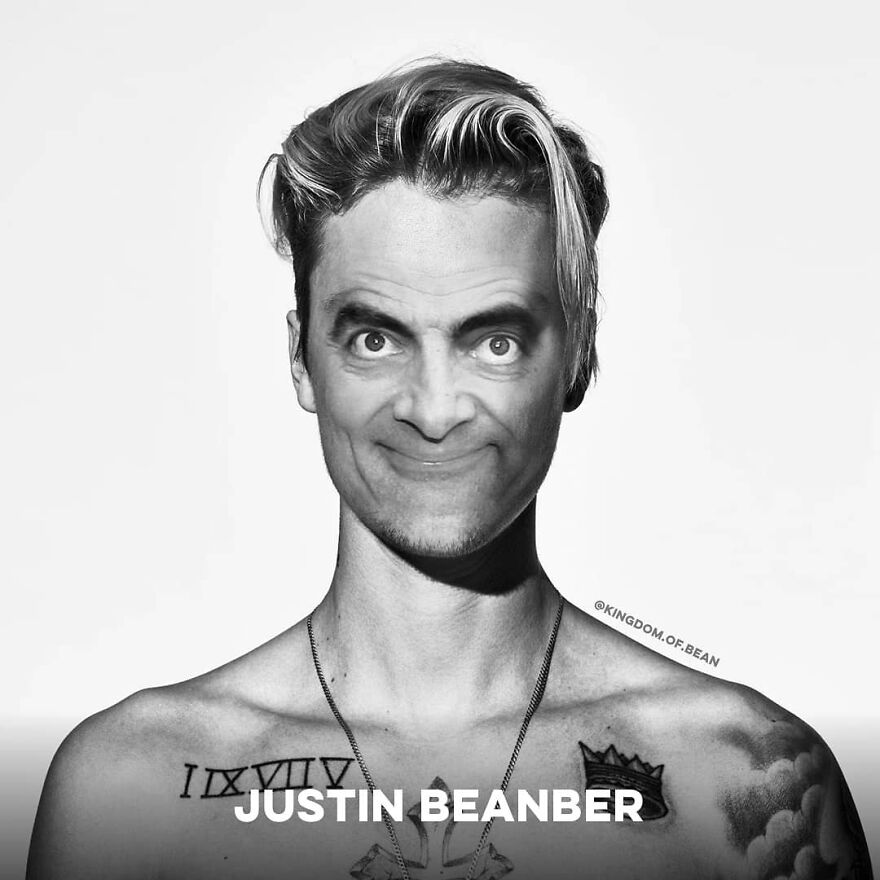 #17 Hugh Jackman portrays Bean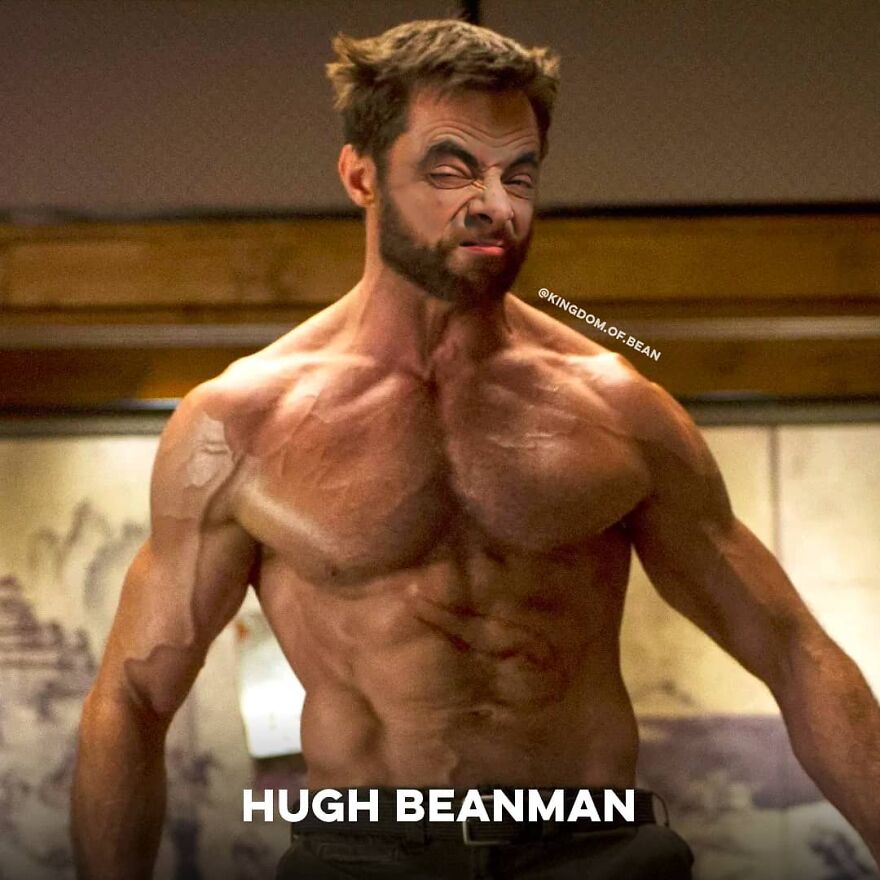 #18 Dame Edna Everage plays Bean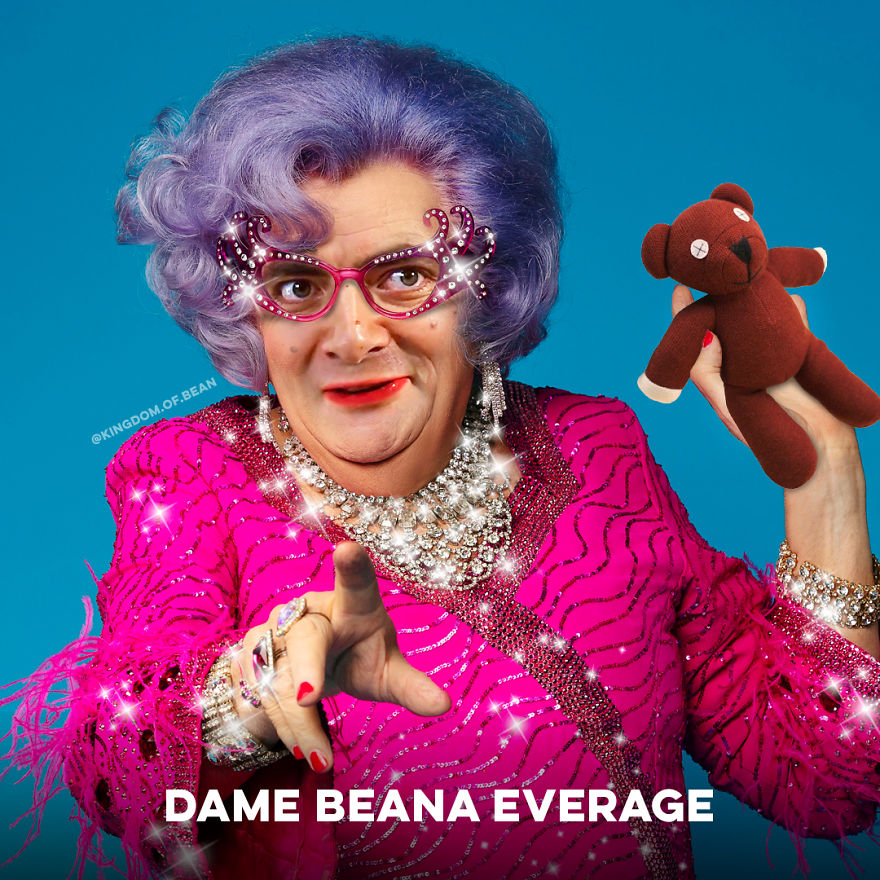 #19 Bean is portrayed by Taylor Swift in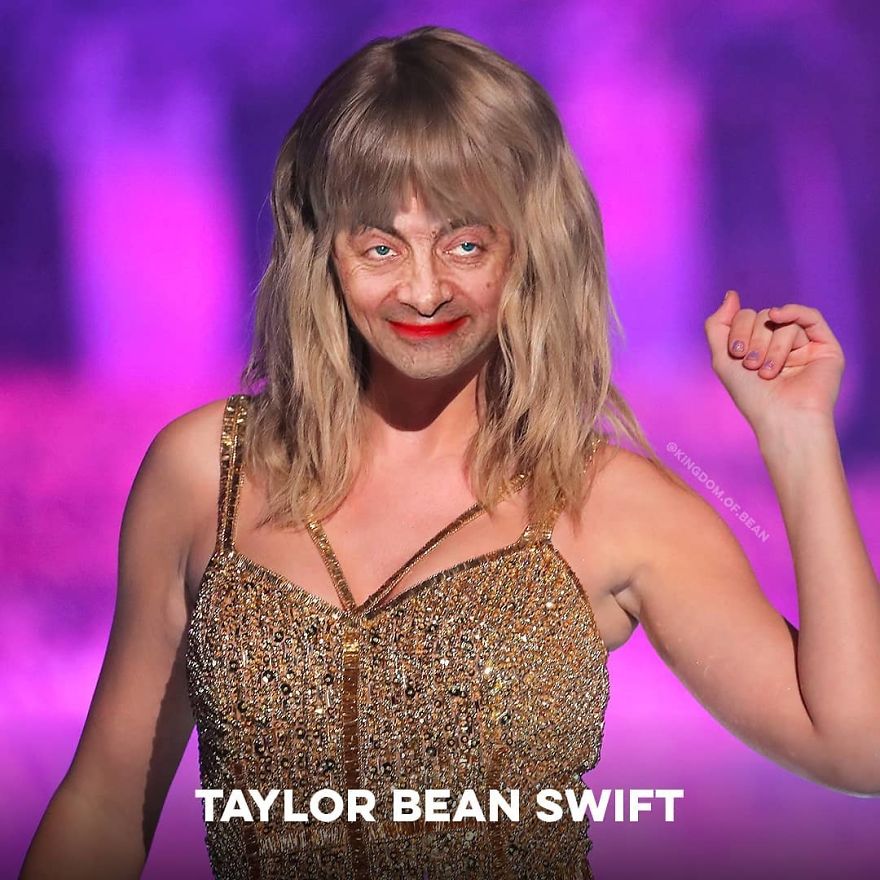 #20 Bean is played by Madonna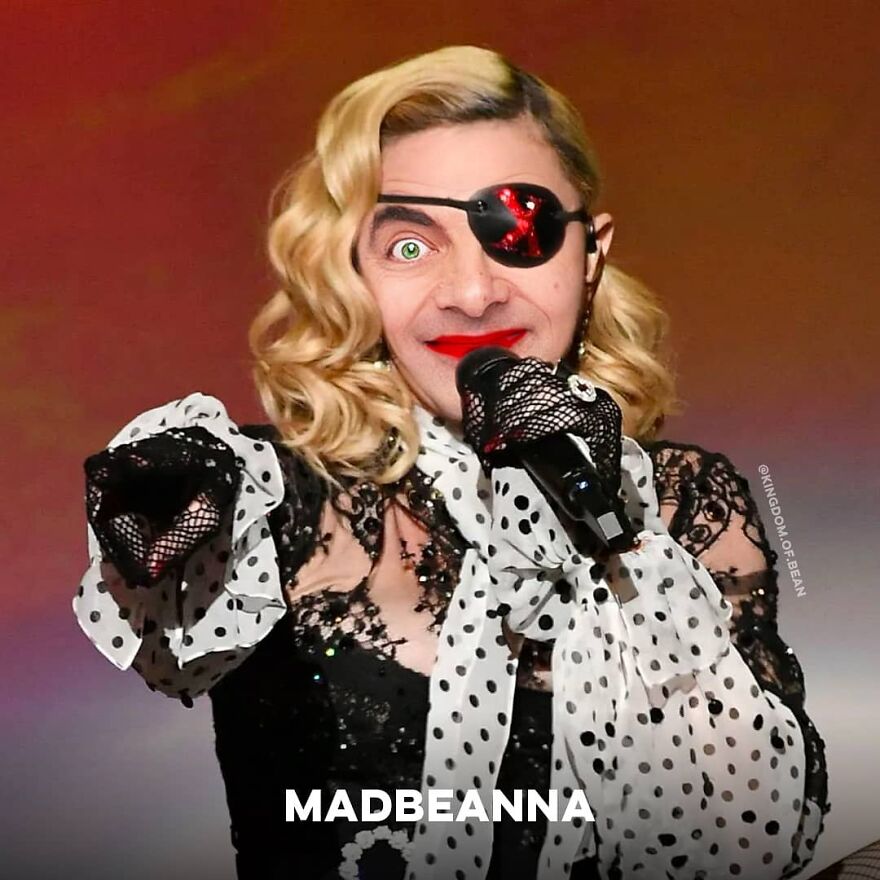 #21 David Beckham plays Bean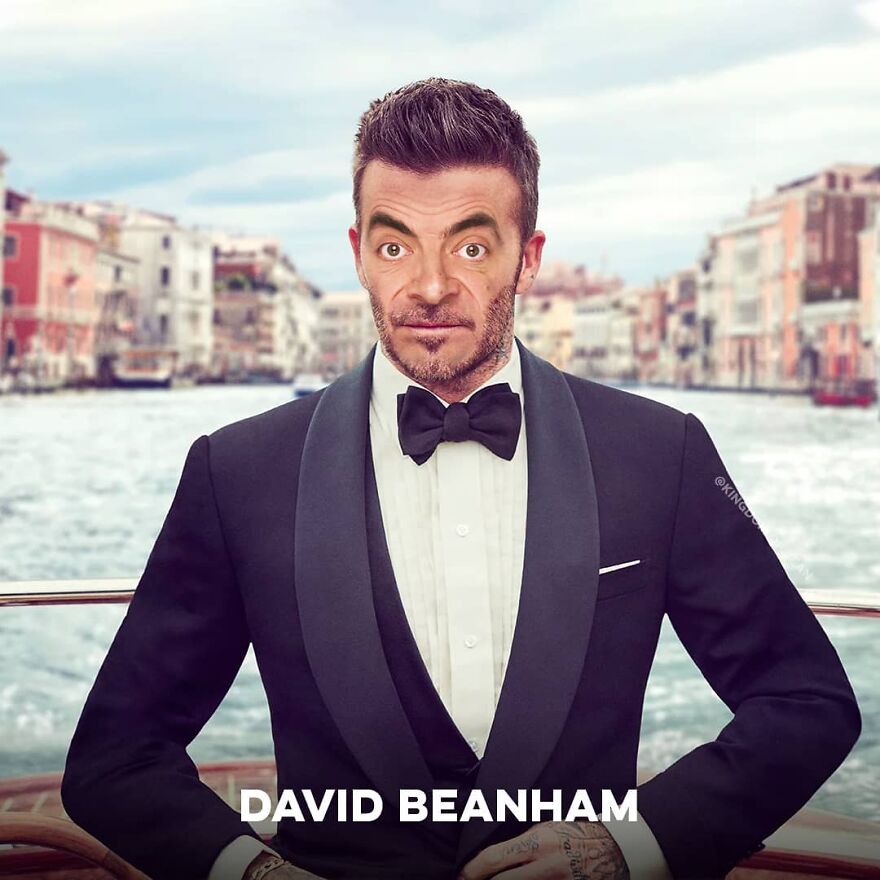 #22 Beans is portrayed by Ant and Dec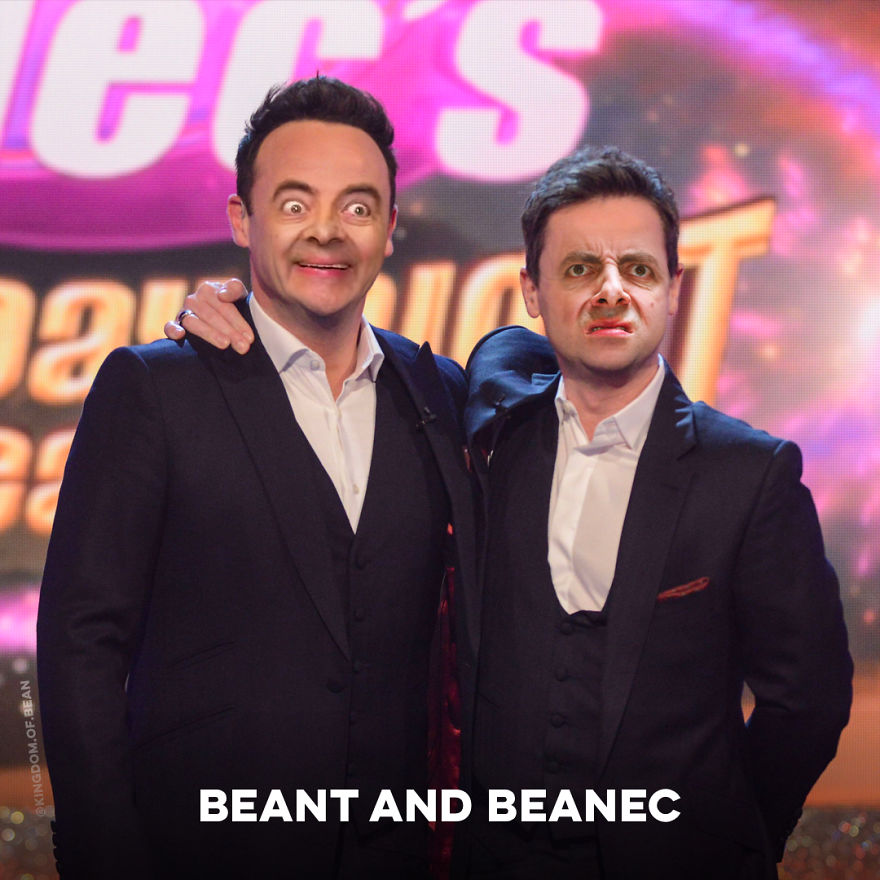 #23 Bean is played by Michael McIntyre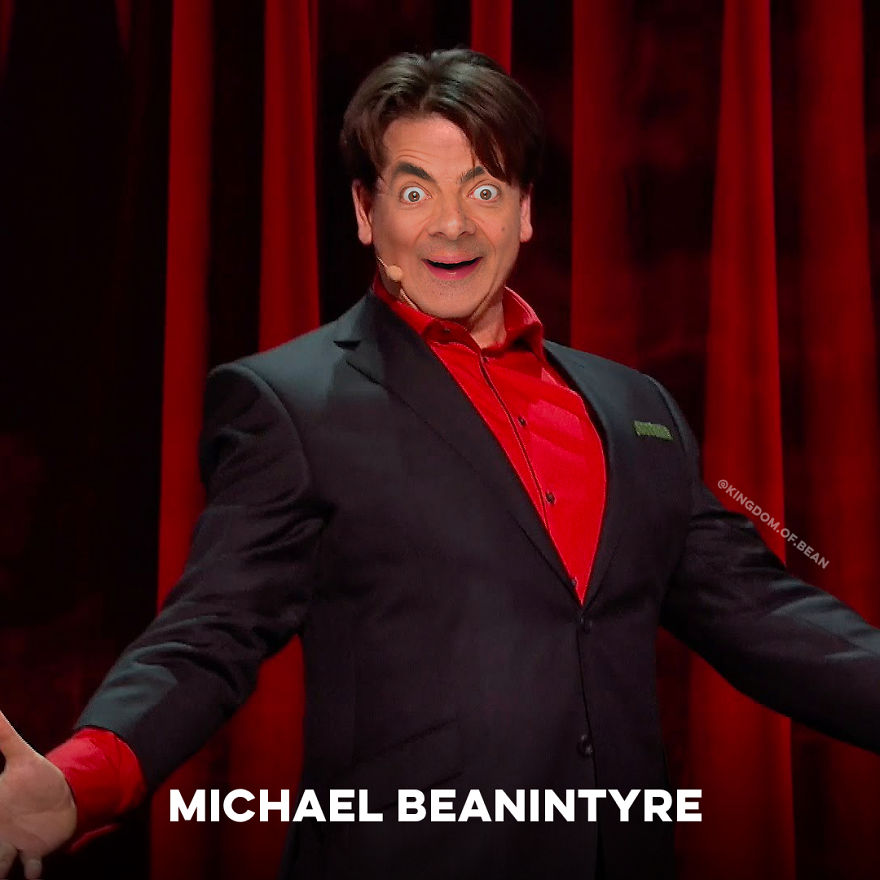 #24 Bean is played by Piers Morgan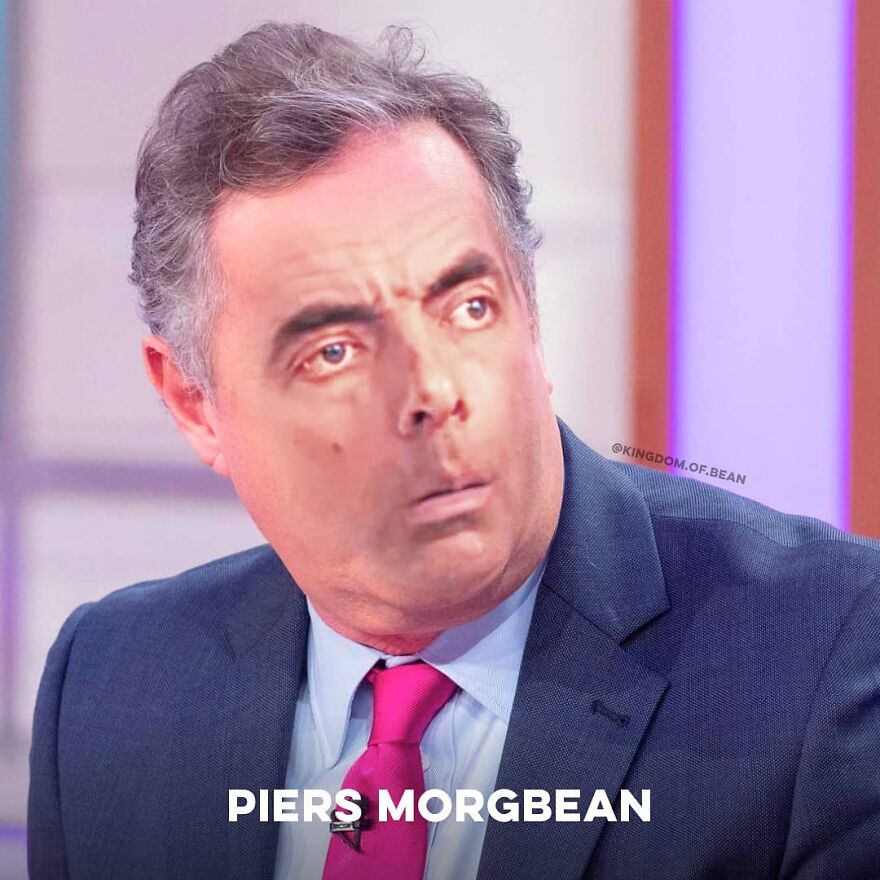 #25 Jim Carrey portrays Bean
#26 Daniel Radcliffe portrays Bean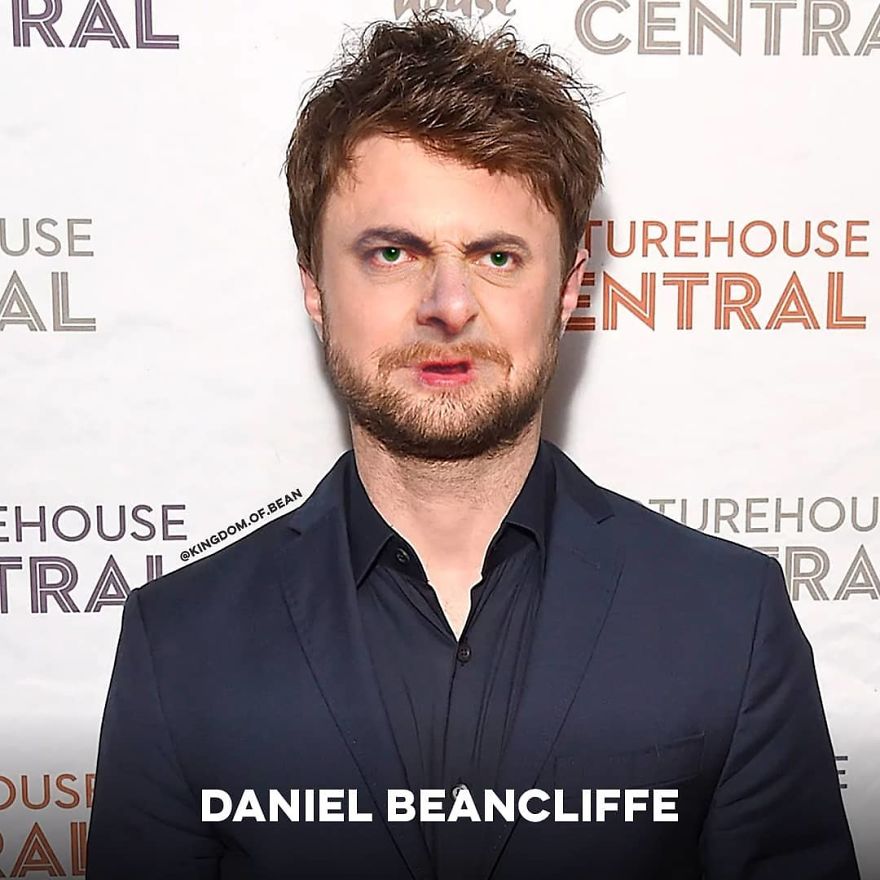 #27 Reese Witherspoon in "Legally Blonde" portrays Bean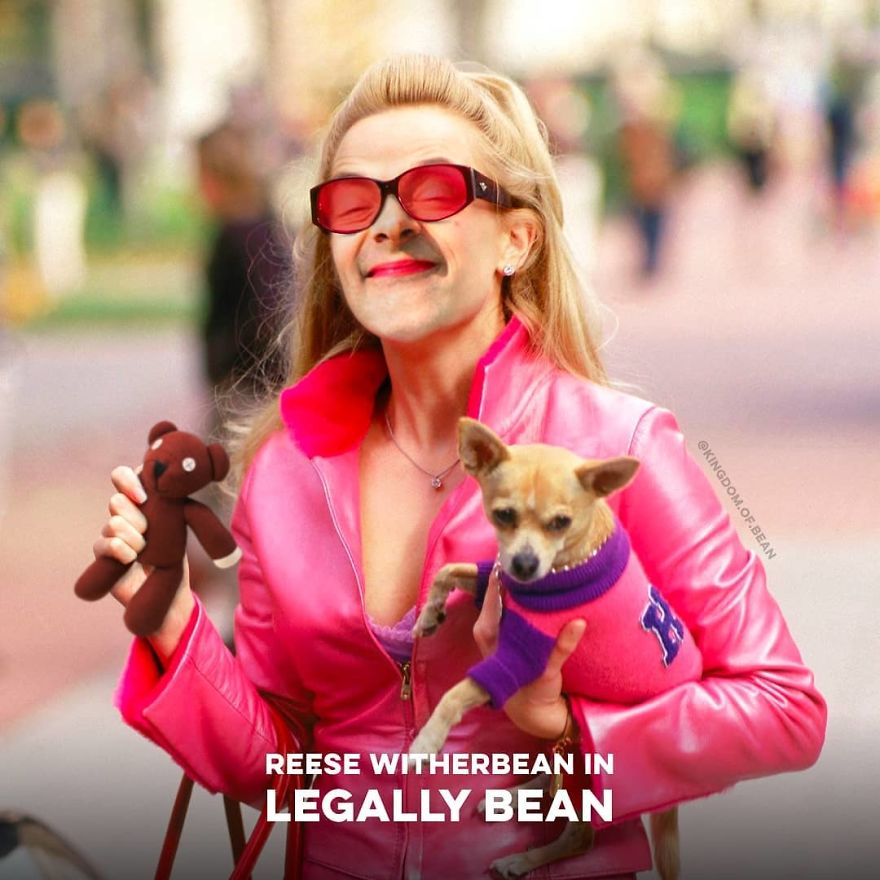 #28 Keanu Reeves portrays Bean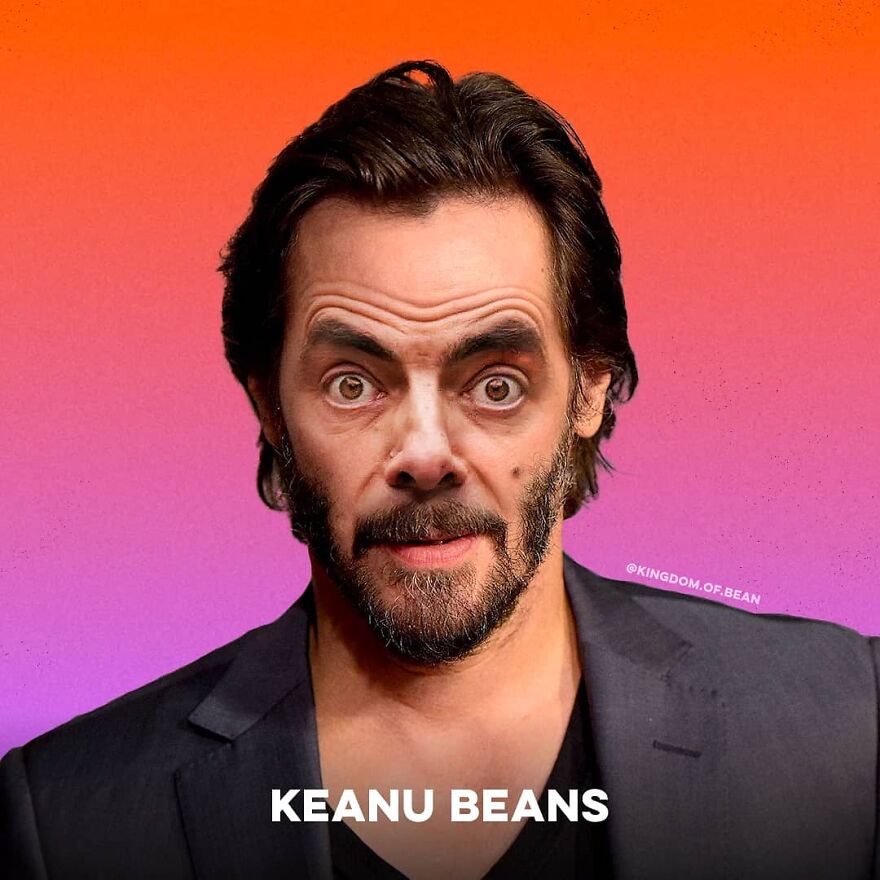 #29 Tom Holland (Spiderman) portrays the Bean
#30 Jamie Oliver portrays Bean