A woman finds a vintage 1992 Versace dress at a thrift store for just $17 and scores big: "It is perfect"
More Info: Instagram
Countless women find joy in thrifting clothes, especially when they stumble upon top-tier fashion brands for a fraction of the price. Case in point: TikTok user Sarah Dunk recently showcased her remarkable find – a vintage Gianni Versace black dress – from a thrift store. The enthusiasm for her discovery was palpable.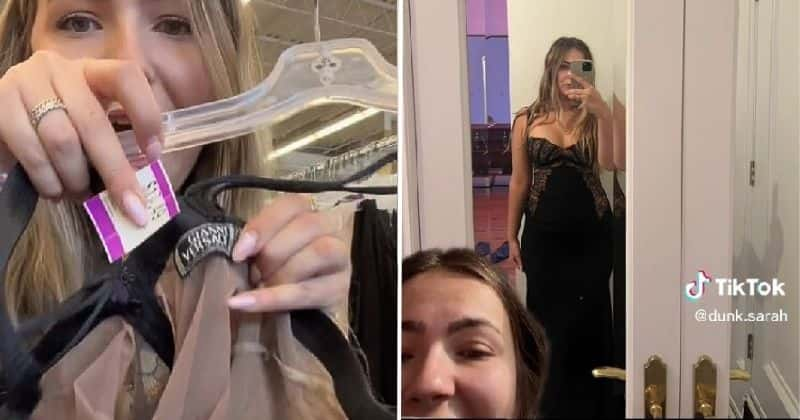 In the March 5, 2023 video, Sarah began with a teaser: "Not to be dramatic, but prepare to be amazed." She then reveals a sleek black dress, enthusiastically declaring, "It's Versace." Upon trying it on, she couldn't help but gush over its beauty and the surprising price tag of $17. The size remained a mystery, with Sarah playfully admitting, "I don't know."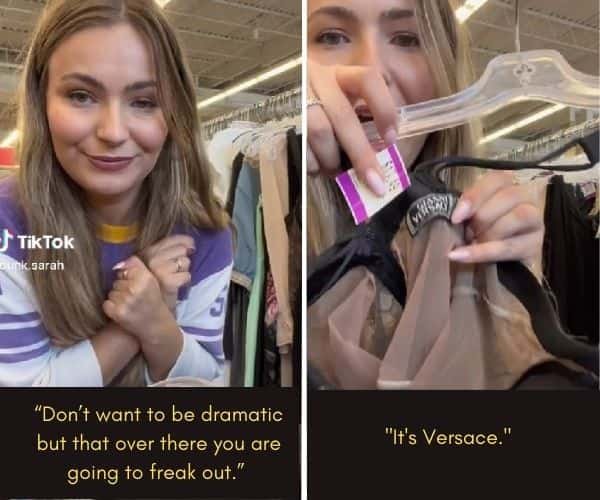 Captioned with a simple "I have no words," this video skyrocketed, amassing over 16 million views. Comments flooded in, from users expressing awe at the vintage Versace find to others sending thrifting love from around the globe, including from Sydney, Australia. A notable comment read, "It's not just any Versace; it's VINTAGE Versace. I hope you snagged it."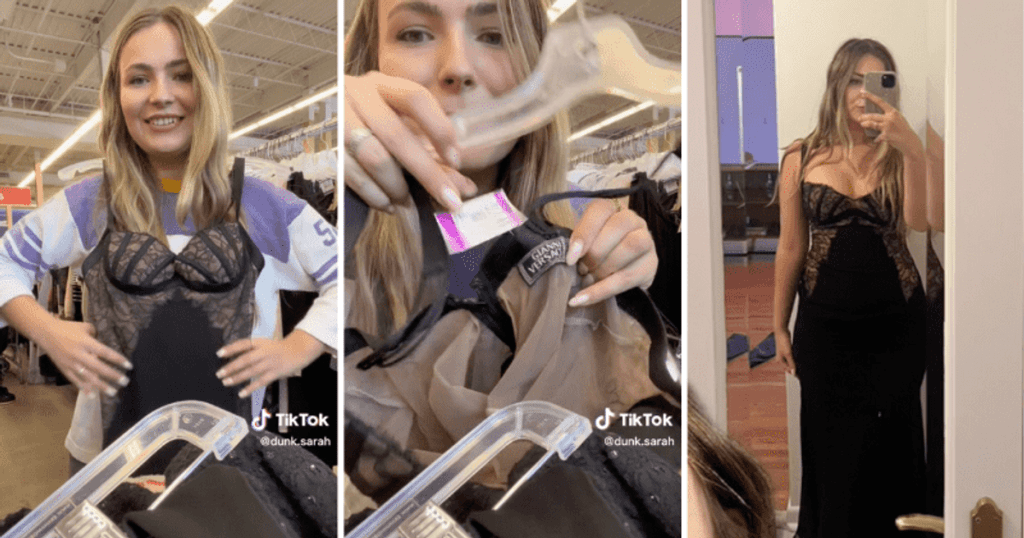 In a follow-up video, Sarah later confirmed that she purchased the dress, sharing her adoration for Gianni Versace's 90s designs. With a delightful reveal, she displayed how impeccably the dress fit her. Despite fetching over 3 million views and fans' suggestions to keep or sell it (given its potential high resale value), Sarah seemed inclined to cherish her unique find.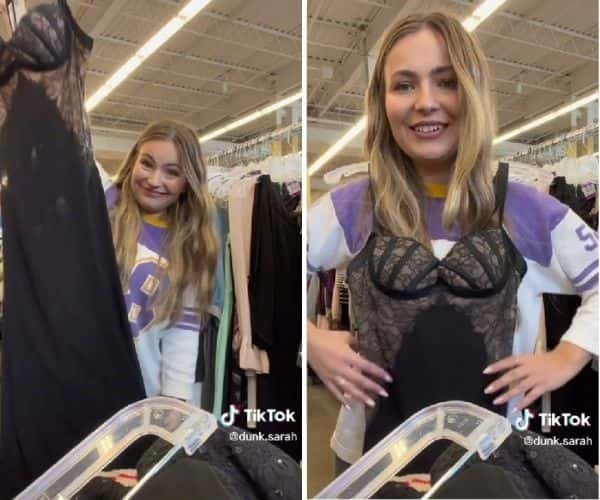 An interaction with Insider brought more depth to the story. Sarah suggested the dress might be from Versace's S/S 1992 collection, though she acknowledged slight variations in her dress's straps. While the exact value remained uncertain, a comparable dress was noted to be priced at roughly $10,012 on 1stDibs.
However, for Sarah, the monetary worth is secondary. Overwhelmed with her discovery, she shared her long-held dream of thrifting a couture gown and expressed her intent to hold onto this precious find. She aptly stated, "Finding something like this at a thrift store is a once-in-a-lifetime event. I intend to treasure it!"
Source: upworthy