After his 96-year-old late wife Rosalynn passed away, Jimmy Carter called her his "equal partner in everything
Former President Jimmy Carter fondly reminisced about the unwavering support and love he received from his beloved wife, Rosalynn, reflecting on their enduring partnership following her recent passing. The former first lady of the United States passed away at the age of 96 in her longtime home in Plains, Georgia, on a peaceful Sunday afternoon, surrounded by her family, as announced by The Carter Center.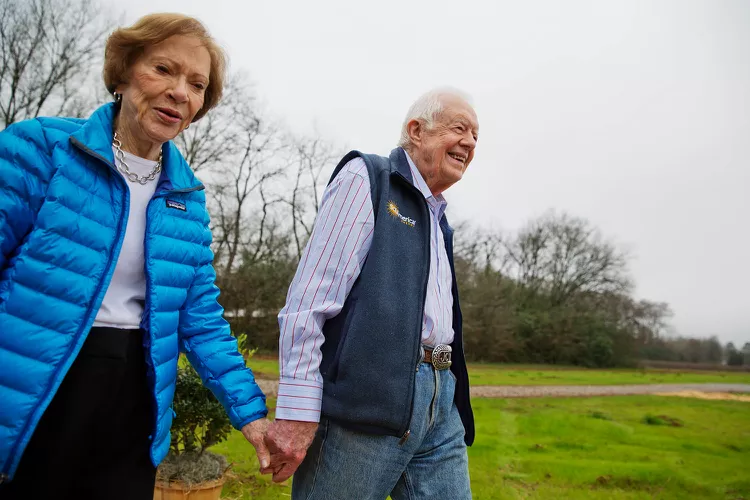 In a heartfelt statement accompanying the news, the 99-year-old former president expressed how Rosalynn was his equal partner in every achievement, providing wise guidance and encouragement throughout their journey together. He emphasized that as long as Rosalynn was present, he felt the assurance of love and support. Rosalynn had been diagnosed with dementia in May, entering hospice care on Friday. Jimmy, facing his health challenges, had opted to discontinue medical intervention in February and continues to receive hospice care at home.
The couple, who exchanged vows in 1946, raised four children—John William "Jack," James Earl "Chip," Donnel Jeffrey "Jeff," and daughter Amy Carter. Their family expanded to include 22 grandchildren and great-grandchildren. Rosalynn was a staunch advocate and adviser during her husband's burgeoning political career, particularly championing mental wellness initiatives.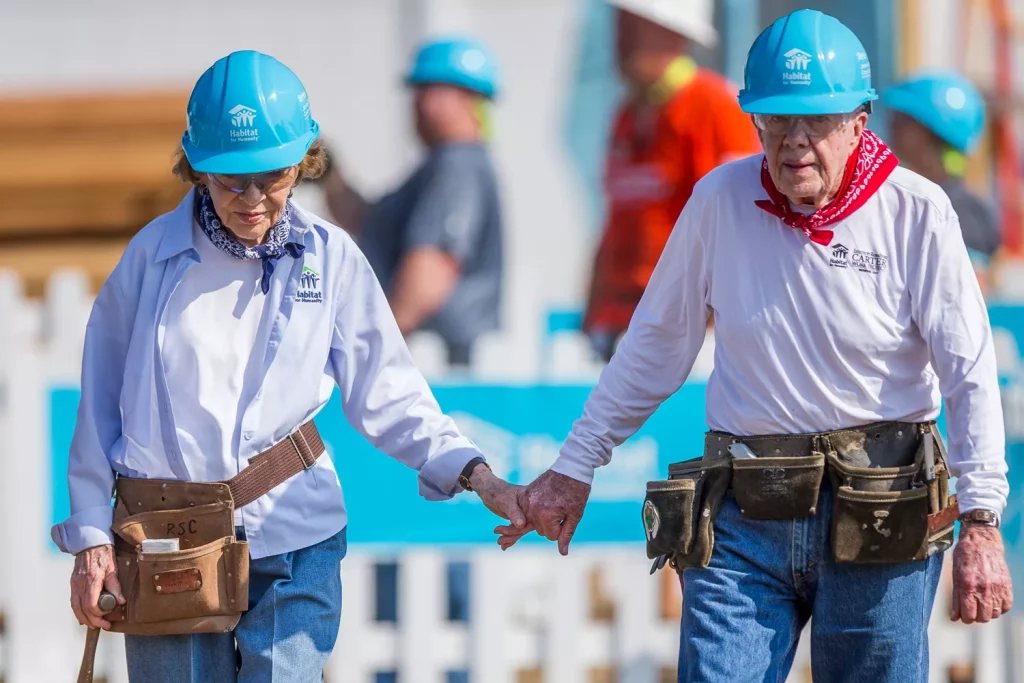 Throughout Jimmy's presidential term from 1977 to 1981, Rosalynn served as the honorary chair of the President's Commission on Mental Health, contributing to the passage of the Mental Health Systems Act in 1980. She also advocated for the arts and arts programs. The couple, known for their enduring love, shared a particular phrase— "ILYTG," signifying "I love you the best." Initially used by Jimmy's parents, this sweet expression became a cherished tradition passed down to their children, who continue to use it in their communications.
Source: people