Four-year-old Receives Special Wedding Vows From Stepmother – His Response Tears Us Apart
Celebrating the commencement of a new life together with a cherished one through their wedding is heartening.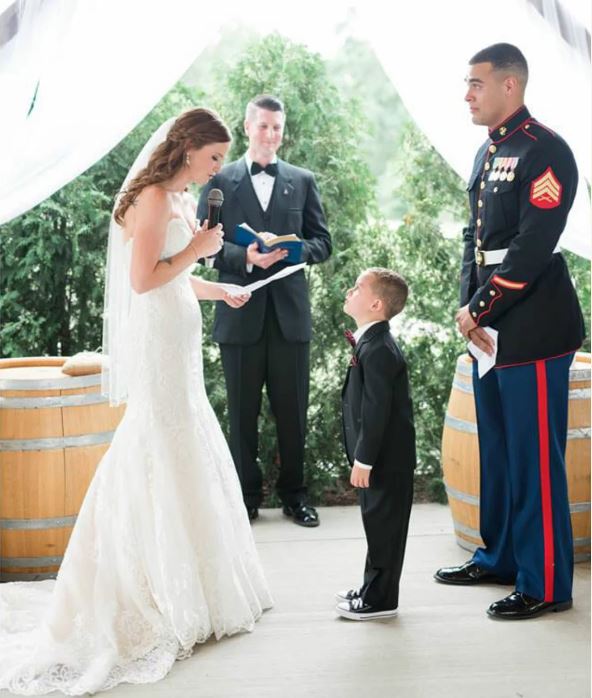 The attendees of the wedding ceremony of USMC Sgt. Joshua Newville and Senior Airman Emily Leehan anticipated a joyous occasion but were treated to an extraordinary and unforgettable moment.
Leehan had crafted heartfelt vows for her stepson, Gage. As she began reciting them, the young boy couldn't contain his excitement about his father's wedding. Evidently, he not only embraced his future mother but was genuinely thrilled by his father's choice.
Observing Gage's wide-eyed expression, Leehan turned towards him and continued reading their vows. The conclusion of her speech prompted an "aww" from everyone present, as it was profoundly touching. There wasn't a dry eye in the room, but Gage's adorable reaction became the topic of conversation.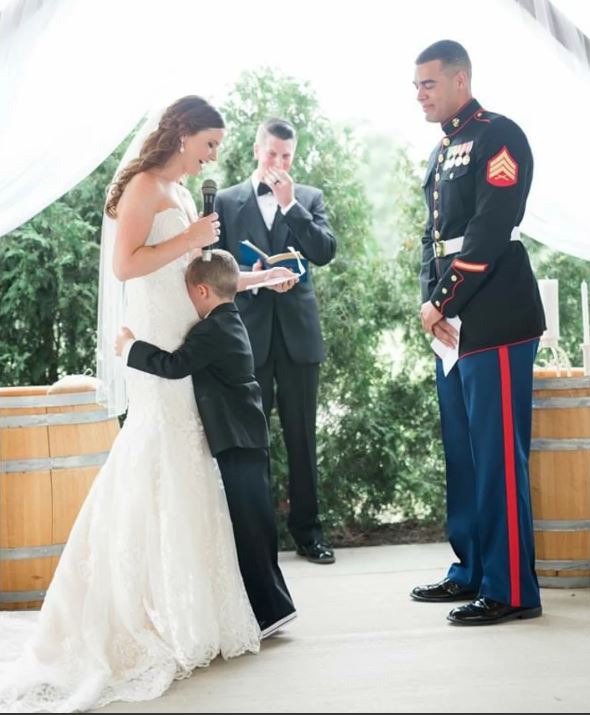 Leehan expressed her wishes: "I want you to be safe, to try your hardest, and to be a good person." She comforted him with a gentle, "Don't cry, baby," recognizing the overwhelming emotions for the child.
Leehan further conveyed, "The last thing I hope you learn is that you are a special boy. You are so brilliant, handsome, and kind to others. You have helped shape me into the woman I am today, and I may not have given you the gift of life, but life surely gave me the gift of you."
After a brief pause to compose themselves, the duo exchanged their vows.
Post-ceremony, it was reported that the newlyweds had to return to work. Both were obligated to report back to Joint Base McGuire-Dix-Lakehurst, necessitating a postponement of their honeymoon.
Watch the video below for a firsthand experience of the touching interaction between the stepmother and stepson.