Be Amazed By The Illustration This Artist Created Out Of Ordinary Objects
Some people can sing beautifully, while some are good at painting. Some are experts in extreme sports. But some people Can transform Ordinary things into art.
The way you handle a knife to cut vegetable has elegance. Also, the way you ready the dining table and dress, walk or talk has art in them. The only difference between them is that they know how to extract beauty even from a single most Ordinary thing they could find. And, we don see the hidden beauty and elegance out of ordinary things. So, we don know how to highlight them out.
Meet Edgar Artist. He's a fashion illustrator who goes above and beyond to impress his 400k followers on Instagram. He can create Clothing designs For paintings out of anything. Let it be a fork, Noodles, berries, A banana peel. He's got the perfect idea of how to illustrate a dress out of him. This design, the art, is inspiring. He draws the body of his model and then Sets to cloth them up with anything he finds beautiful
Looking at his photos and going through his videos remind people to stop being dull. It's time to see the colors around you. Take anything you think negatively and try to see the best of it. The fun he gets out of Creating beauty through everyday objects will light up your day. Even I'm a fan now after I get to know his work. I anticipate every day for him to post Something new. I recommend you check out his Social media too. You can check out his work through Instagram and Facebook, and I know without a doubt that you will be addicted to his content. Please scroll down to the gallery; we have a few dozen of his work in store for you.
Enjoy!
More info: Instagram
01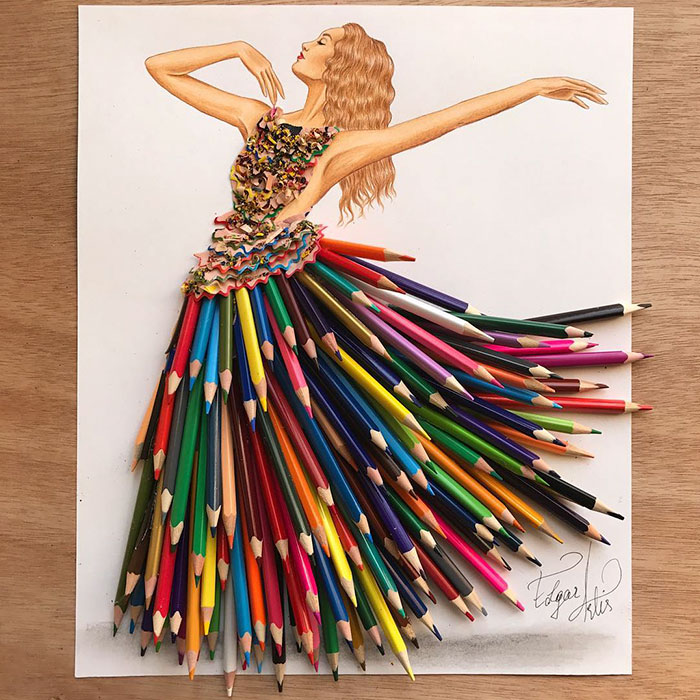 02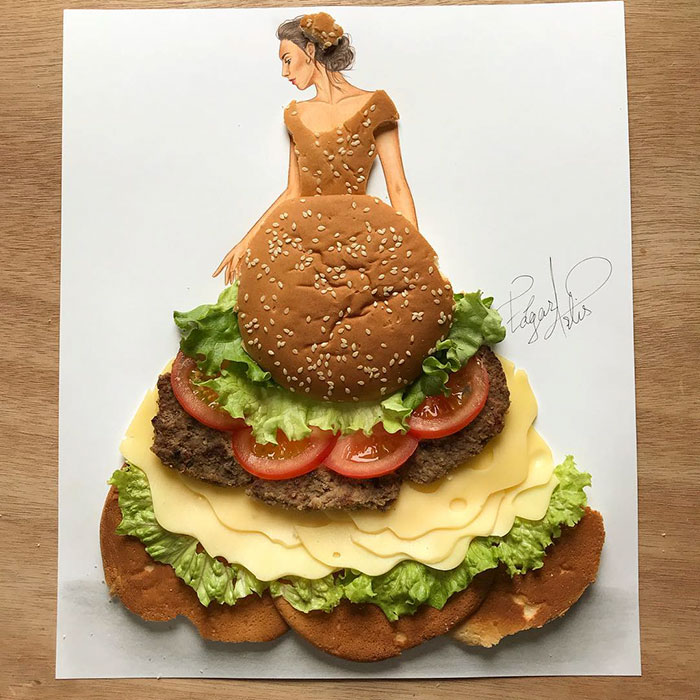 03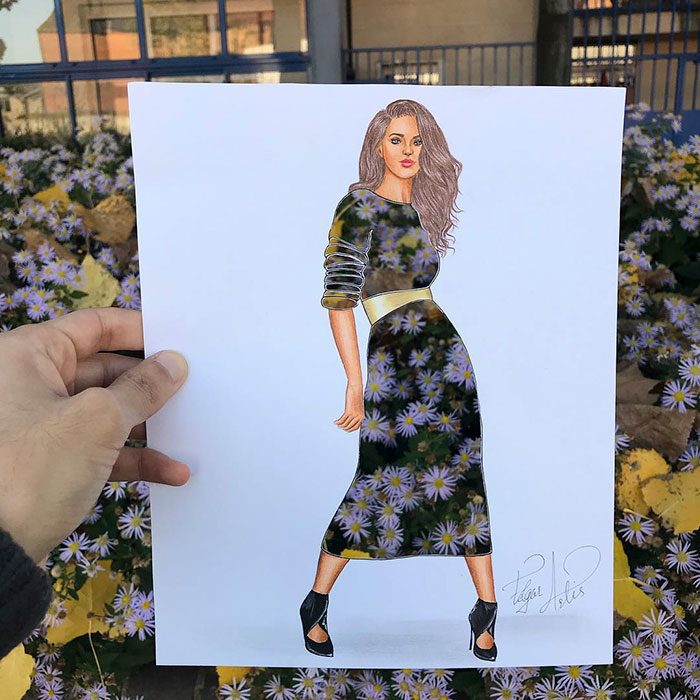 04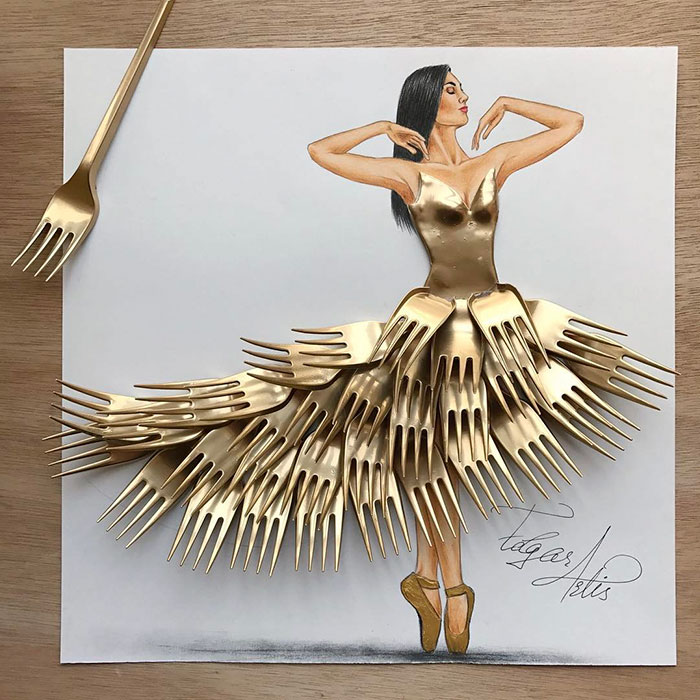 05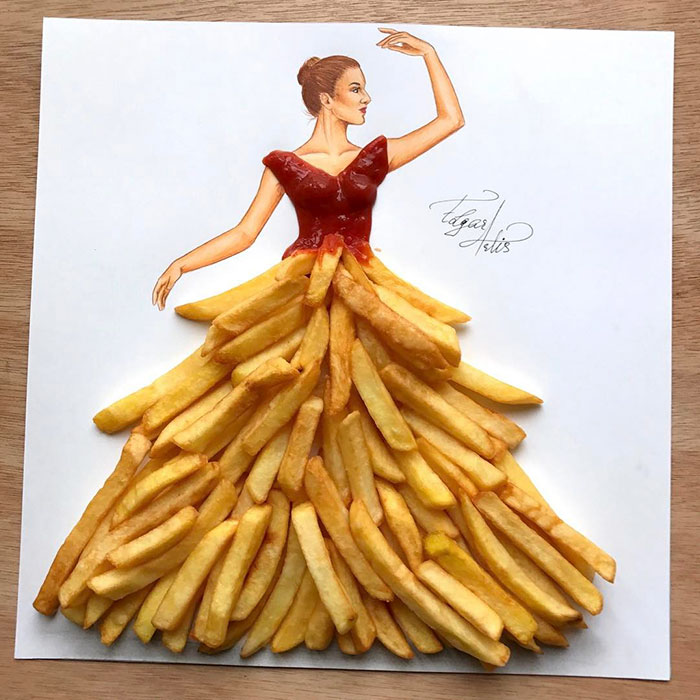 06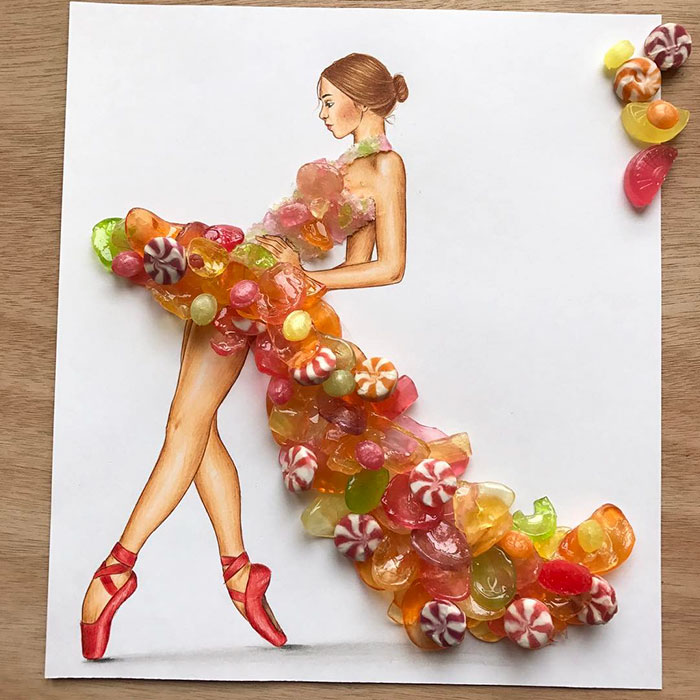 07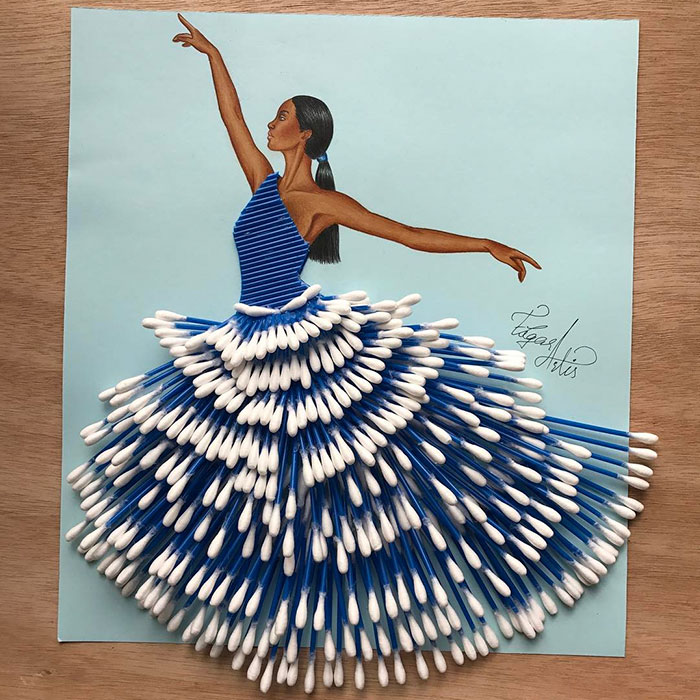 08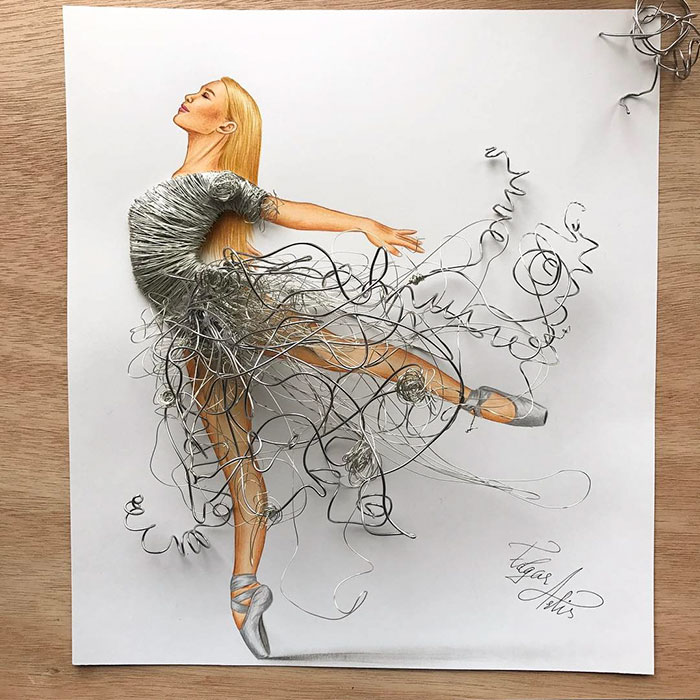 09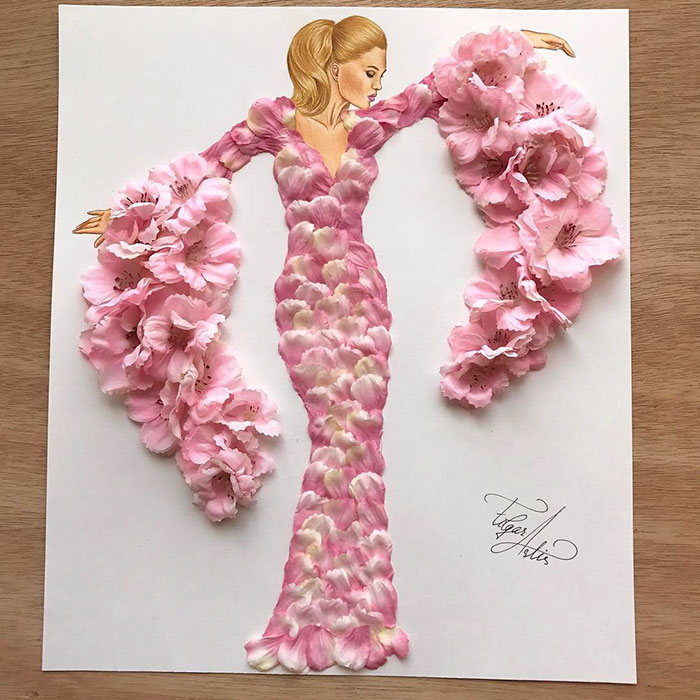 10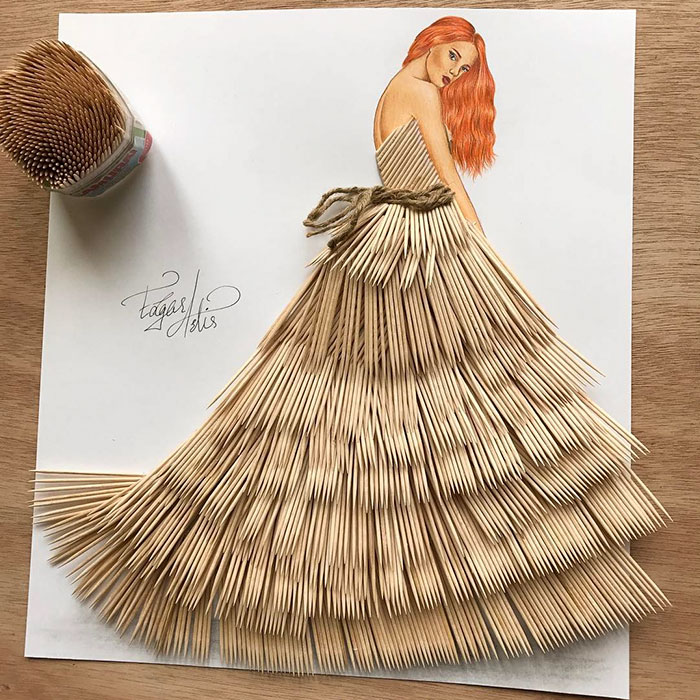 I see that you have Scrolled until the very last Photo. Those are not even half of the artist's illustrations. There are hundreds of his work posted on his accounts. So, what do you think? Ready to shed some light on your life too?