30 INGENIOUS PEOPLE WHO REPURPOSED OLD DISCARDED ITEMS
Even while putting your old items in the garbage may seem like the simplest solution, it is not the most practical. The truth is that many old and broken items may be upcycled and given new life if they fall into the proper hands. And today we'd like to introduce you to a group of individuals who have given new meaning to the term "one man's trash is another man's treasure."
These talented individuals transformed abandoned furniture, clothing, and gadgets into something very unique, and their efforts are truly inspiring.
1.The discarded benches were saved and given a second life by the school security guard.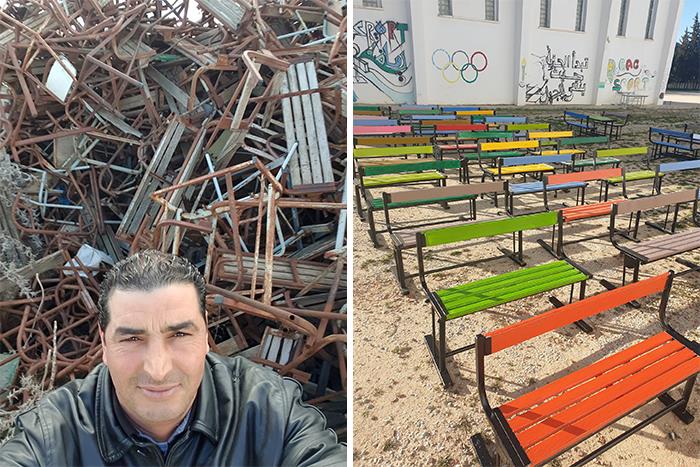 ADVERTISEMENT
2.This kind man is repurposing used camp coolers to create winter cat shelters! Isn't it awesome?.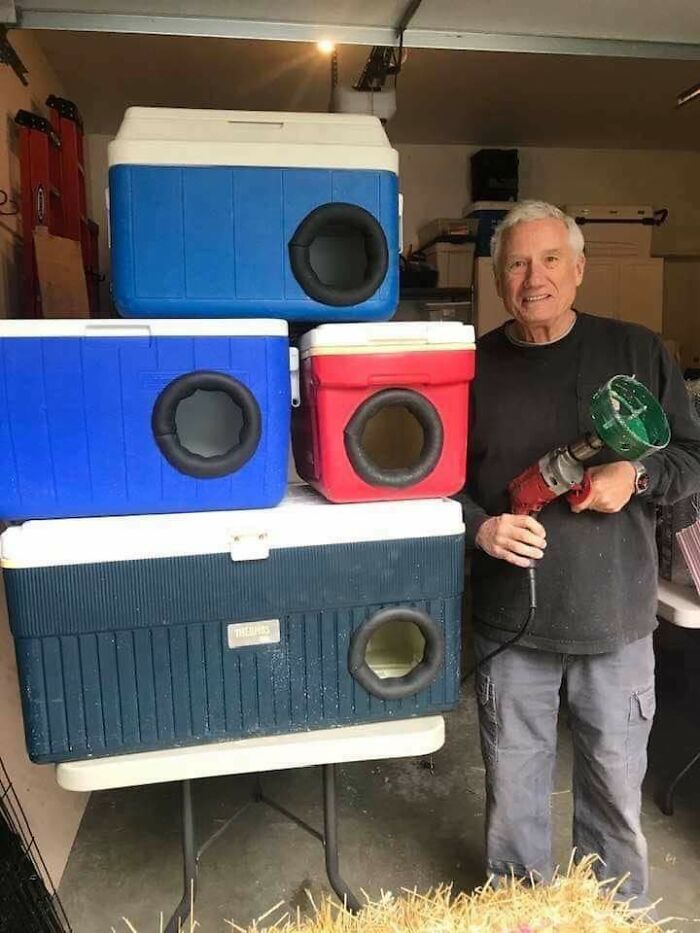 3.I was rescued from the trash. It was a piece from a military filing cabinet.After a thorough cleaning, painting, and polishing, I wrapped it with scrap wood from my scrap pile. Bingo Bango! I've added some legs.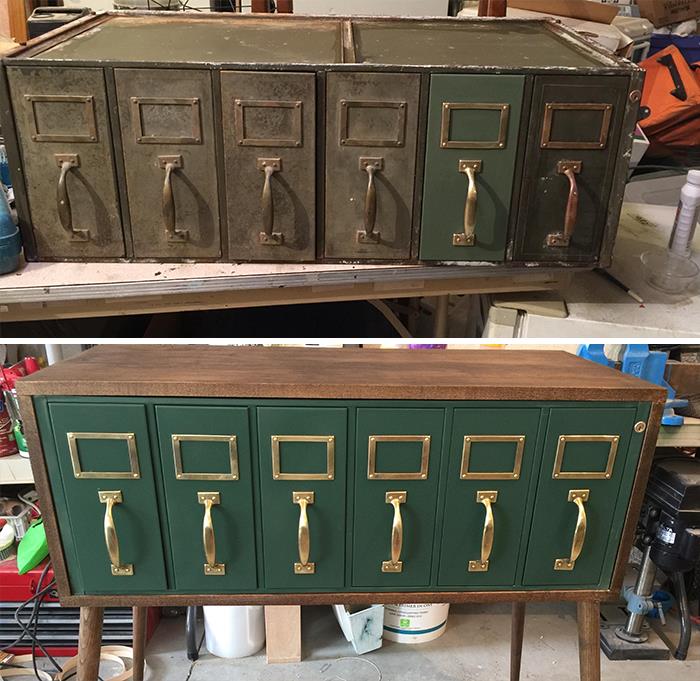 4.From a single old jacket, I made shorts, a bucket hat, and a bag.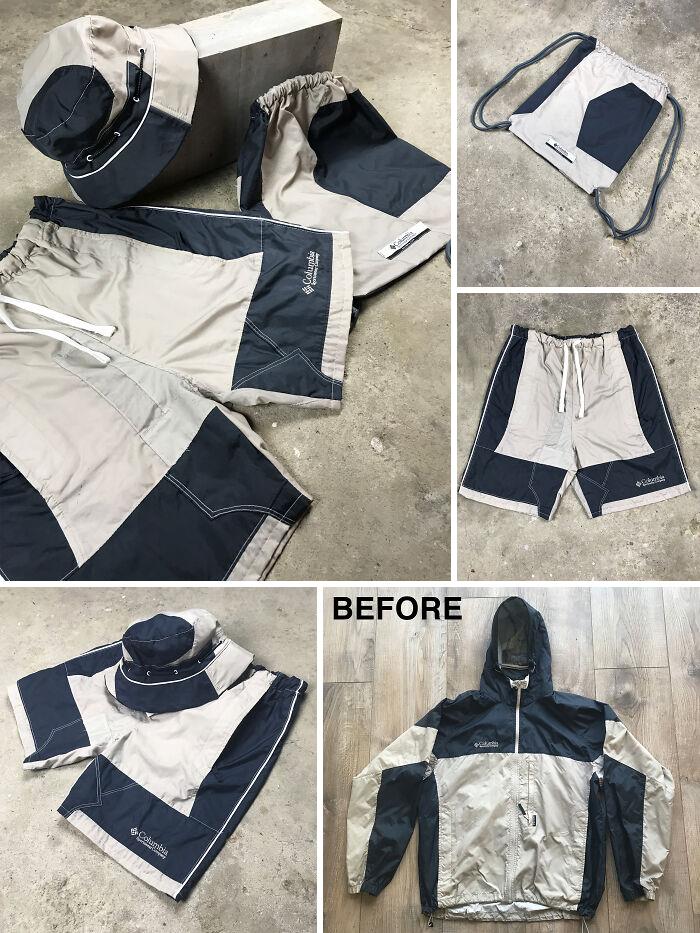 5.This rug was formerly a collection of shabby t-shirts.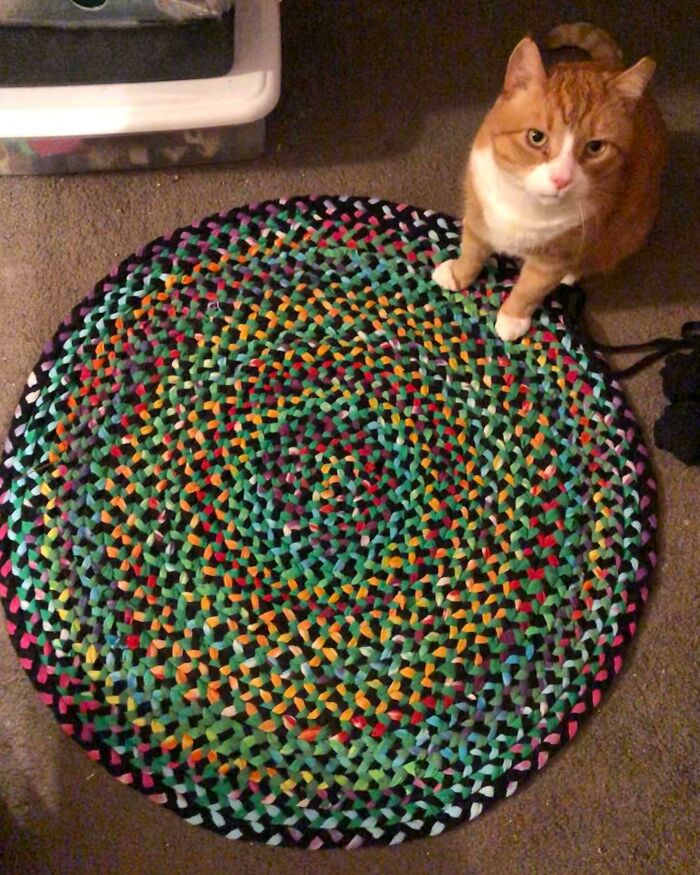 6.I make sturdy, functional, and fashionable baskets out of plastic shipping/bale straps found at hardware stores. (They are also adored by my cats at all stages.)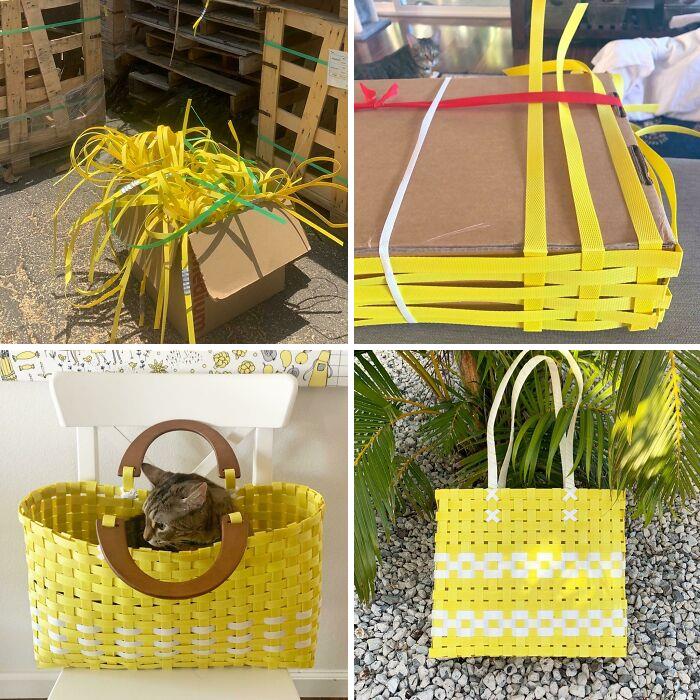 7.Earrings that were separated from their partners become a charm bracelet.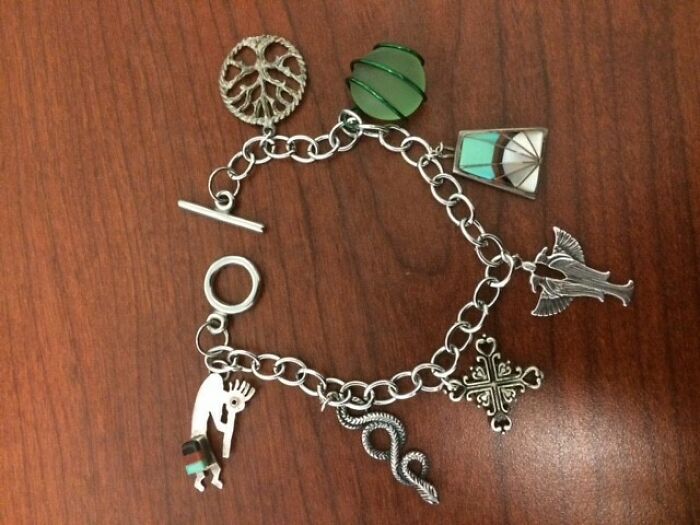 8.I persuaded a friend to save his old fencing and let me build him garden boxes instead of throwing it away. What do you think of how they turned out?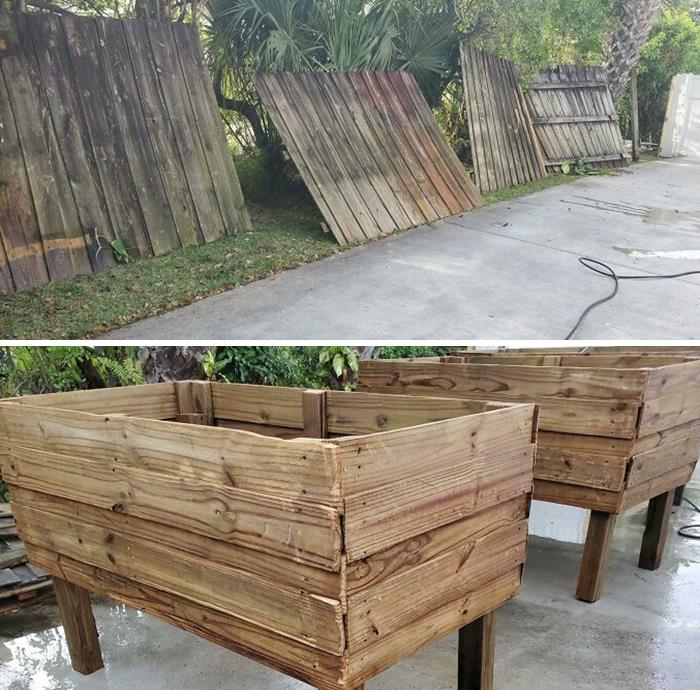 ADVERTISEMENT
9.3 old t-shirts were up cycled into 1 new one.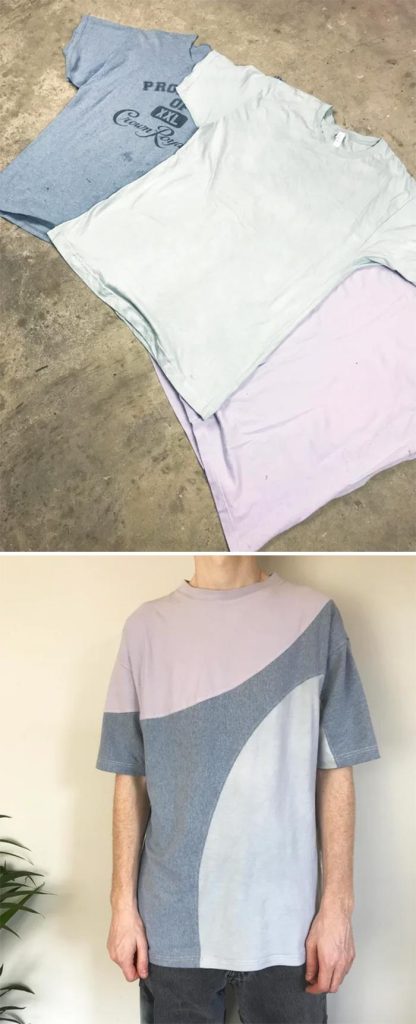 10.I got a repurposed milk carton as a drink tray from a cafe.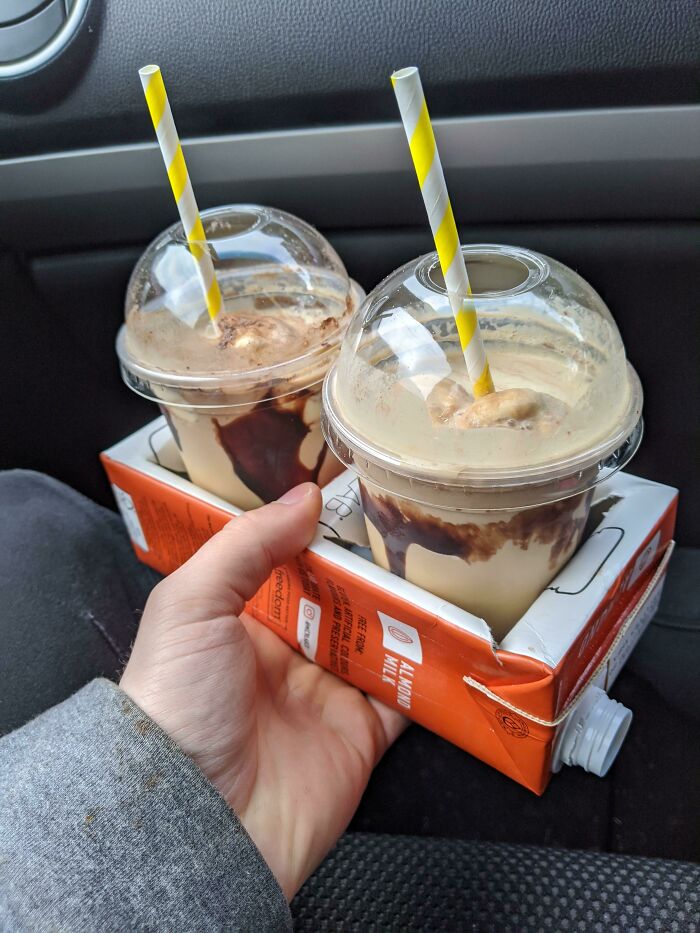 11.For Christmas, I converted an old microwave cart into a rolling LEGO stand for my daughters.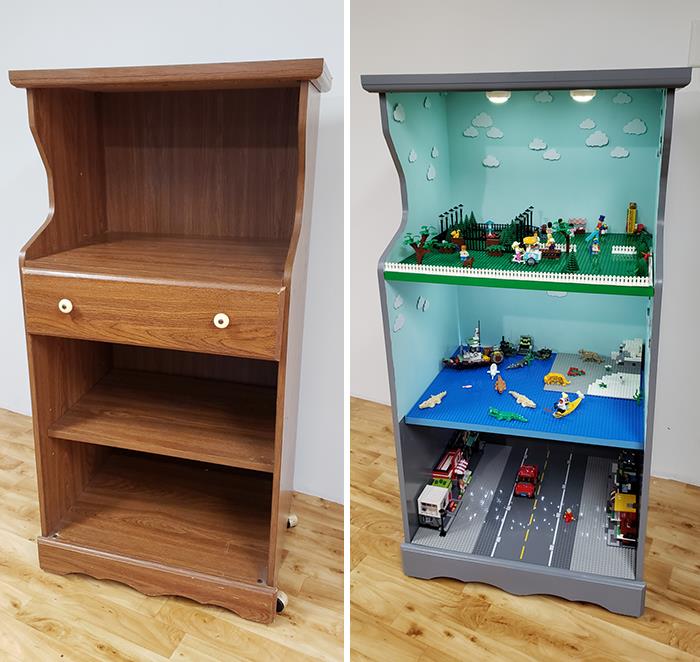 12.I made a lamp out of an old fan with a bad motor.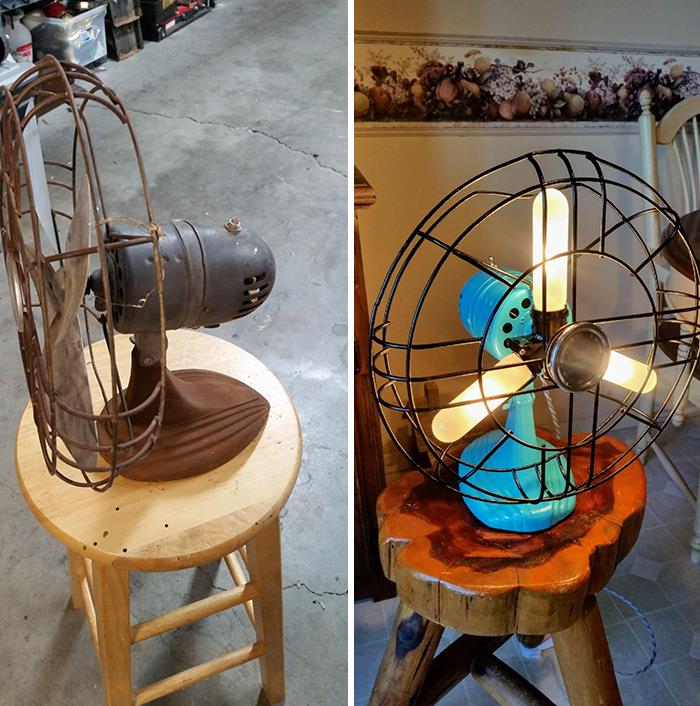 13.On our anniversary, I made a rose out of recycled cutlery for my partner.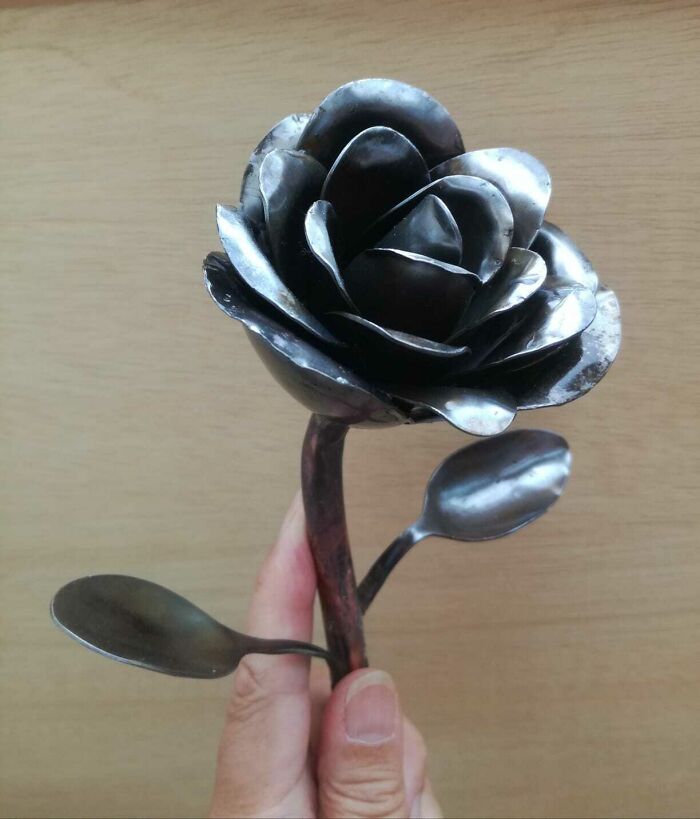 14.My new bar cart is made out of a vintage TV I found in a barn.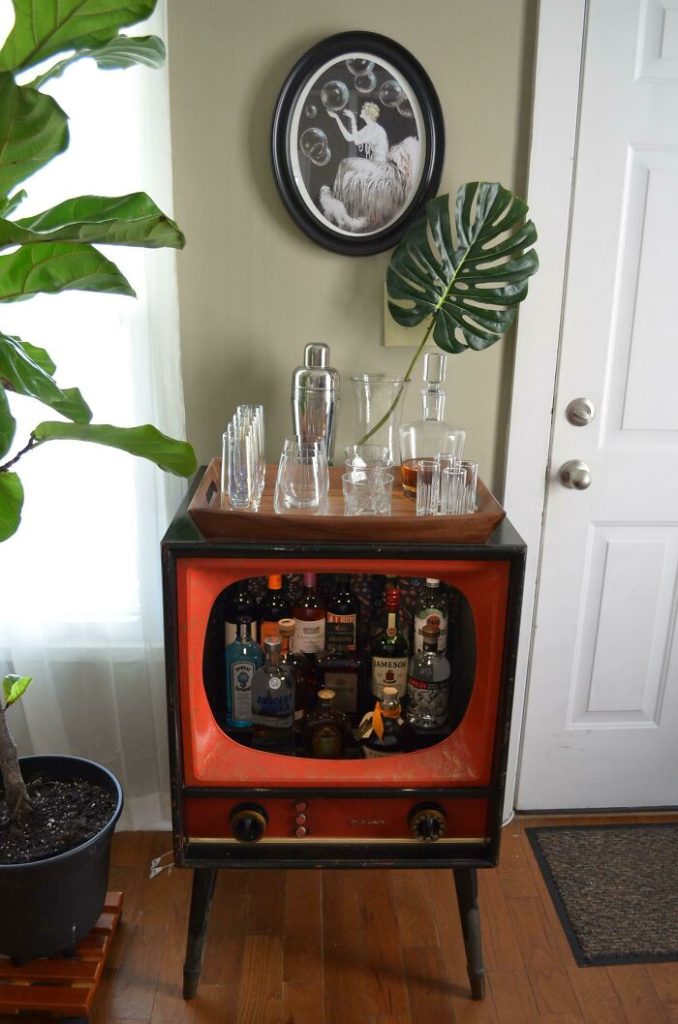 15.Backpack from IKEA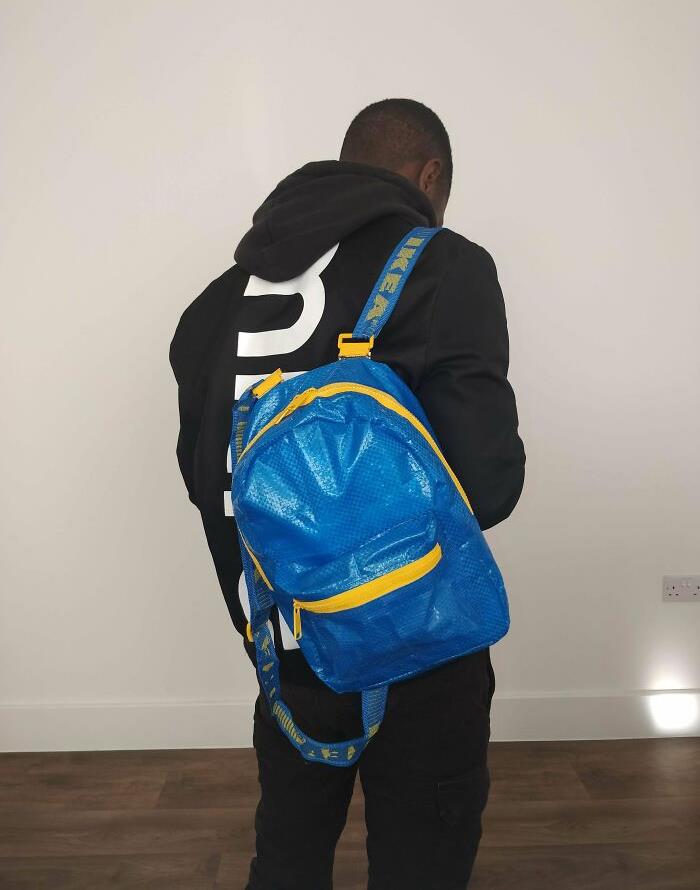 16.I bought a used cardigan that looked far better on photos than in person,so I turned it into yarn and crocheted a cat bed out of it (I didn't use a pattern).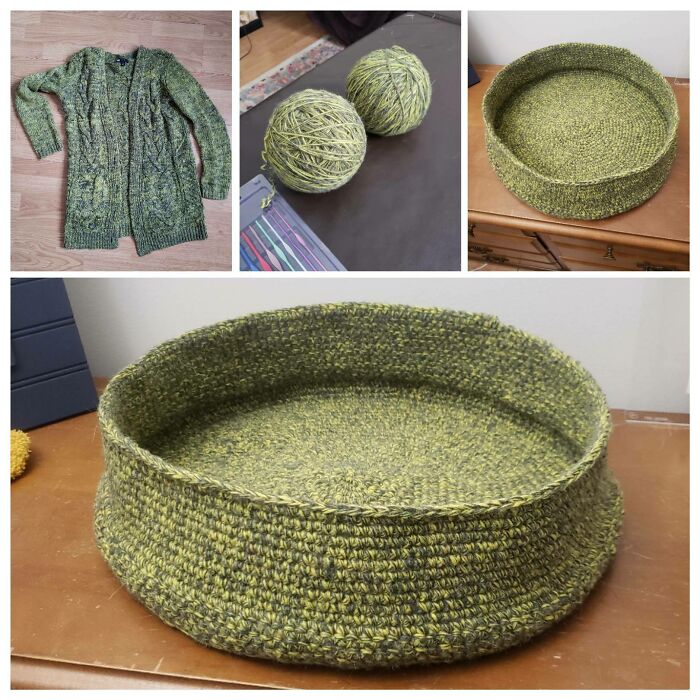 17.They were painted by hand. I really like how they turned out!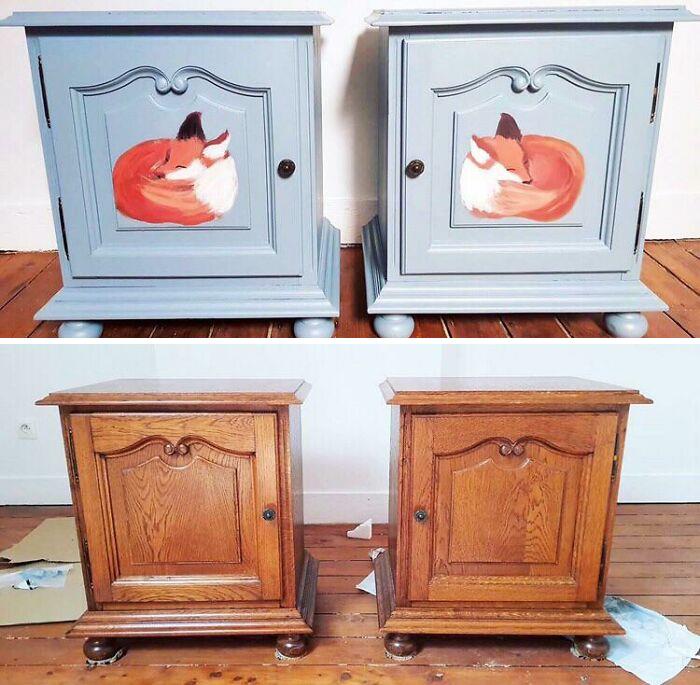 18.I made a new TV stand out of an old office credenza.
19.With a broken pot, I created a fairy succulent garden patio area.
20.My Old Grill Has Been Repurposed As A Small Herb Garden! I'm hoping that all of the seeds sprout soon.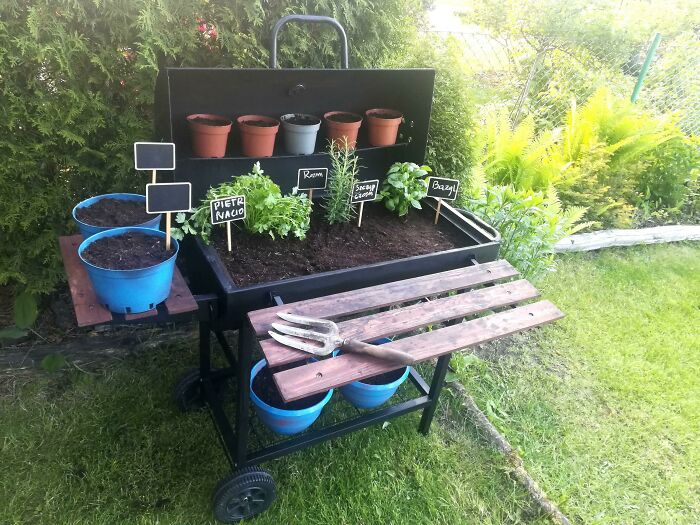 21.These Ridiculous Sweats were made from a Thirsted Blanket.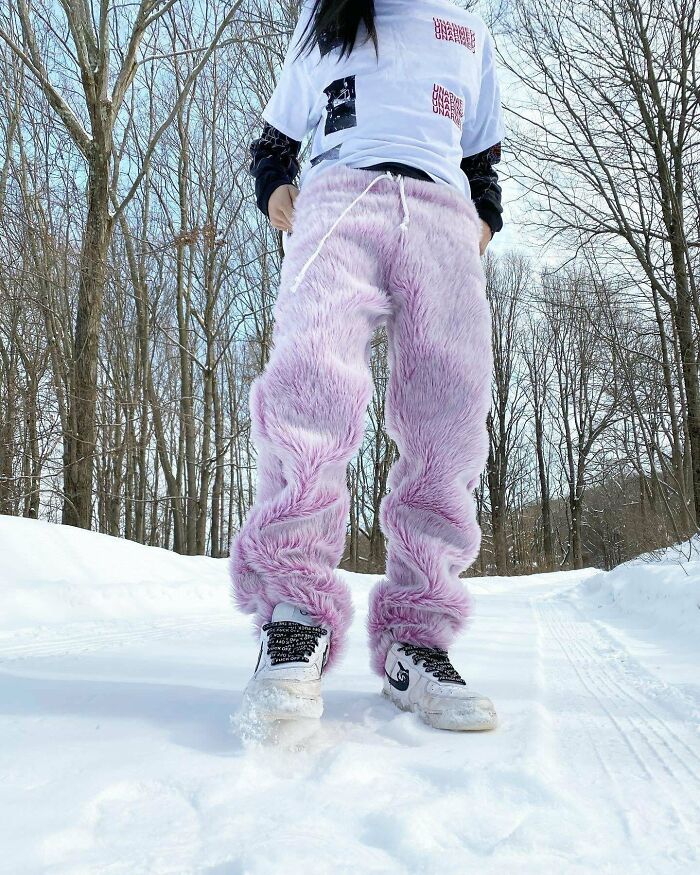 22.I snatched this kid-size chest of drawers from a neighbor who was giving it away for free and turned it into a quarantine bar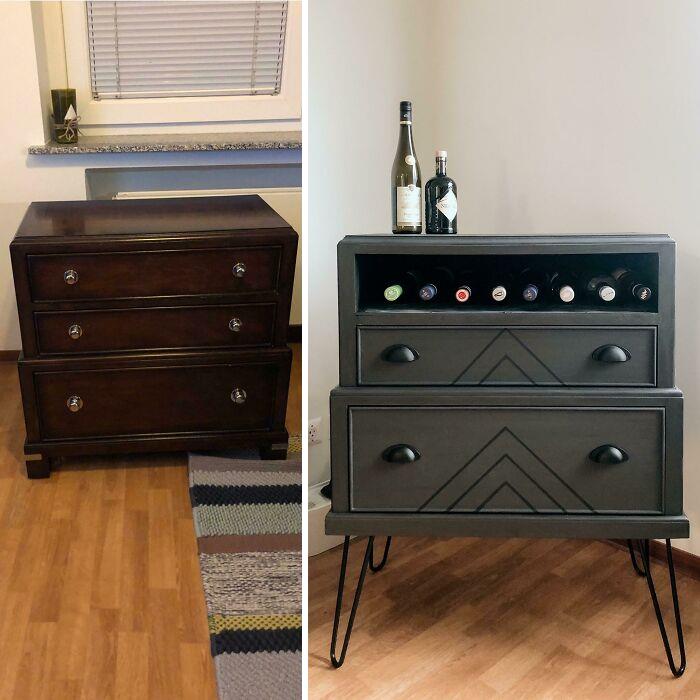 23.I knitted a sweater entirely out of old/scrap yarns I had on hand.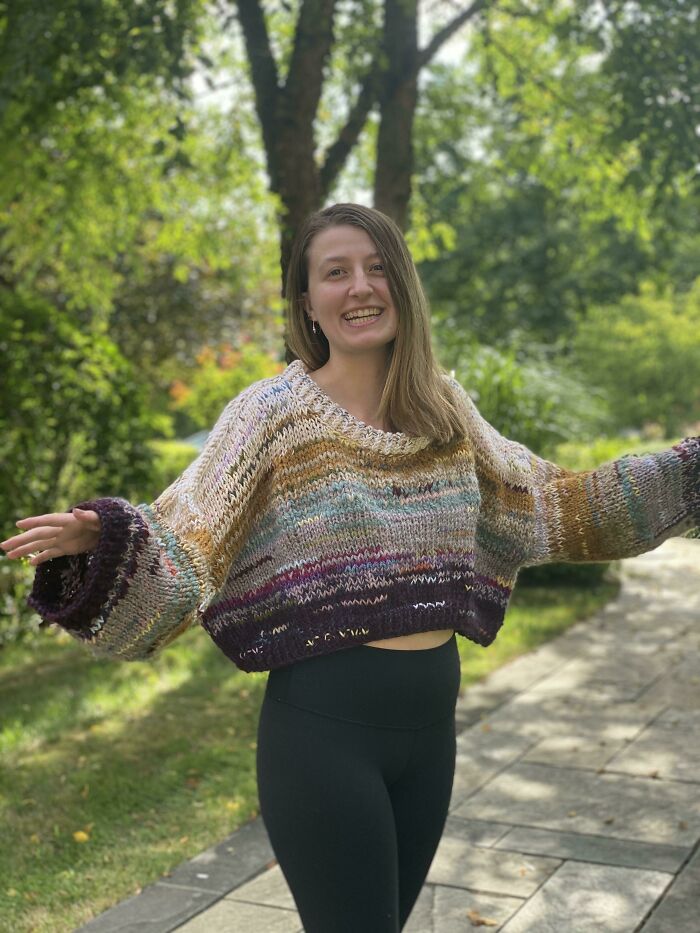 24.My dog has a raincoat made from a broken promotional umbrella (she isn't impressed).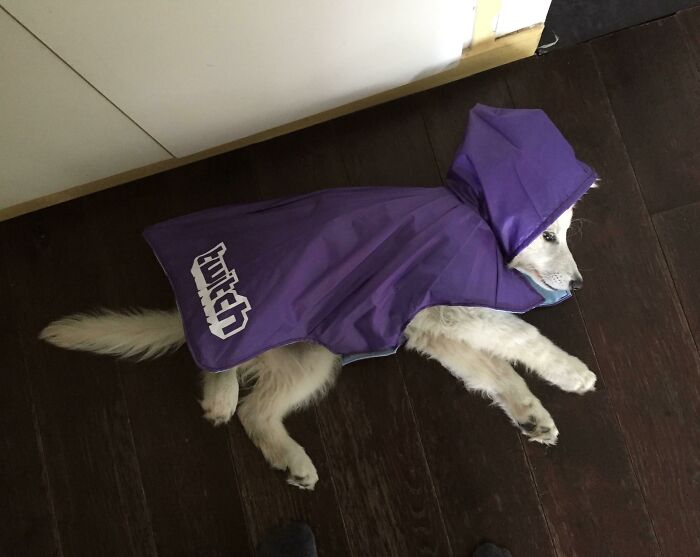 25.It's Time To Do Some Handicraft With Your Unused Bags.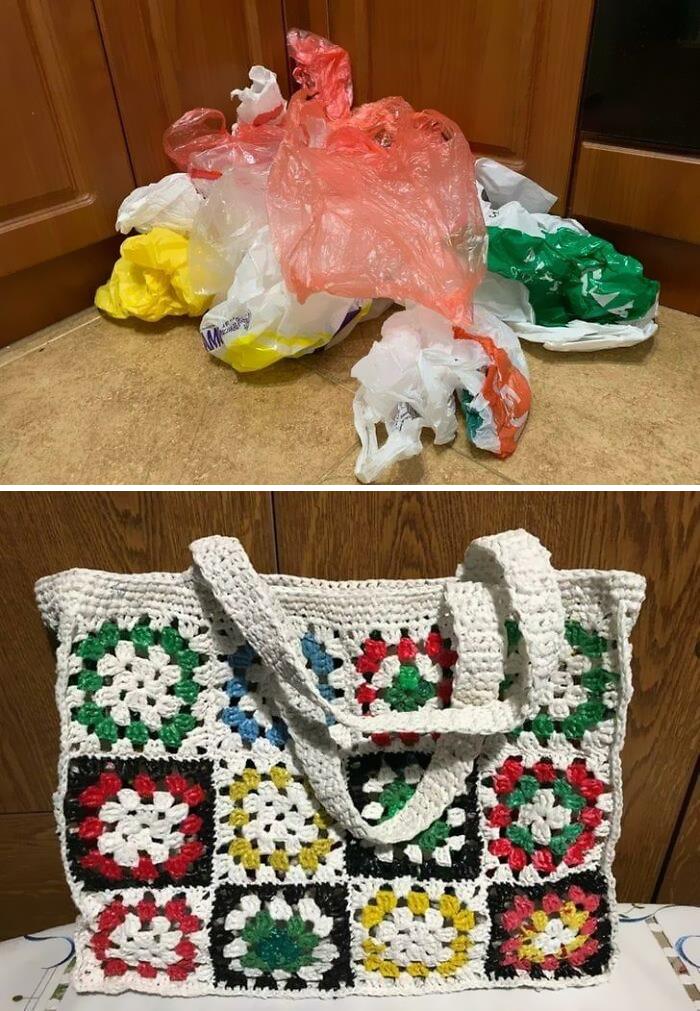 26.Swatter hasn't won a championship since 1996, and a zipper from an old bag equals a wool overall for my kid.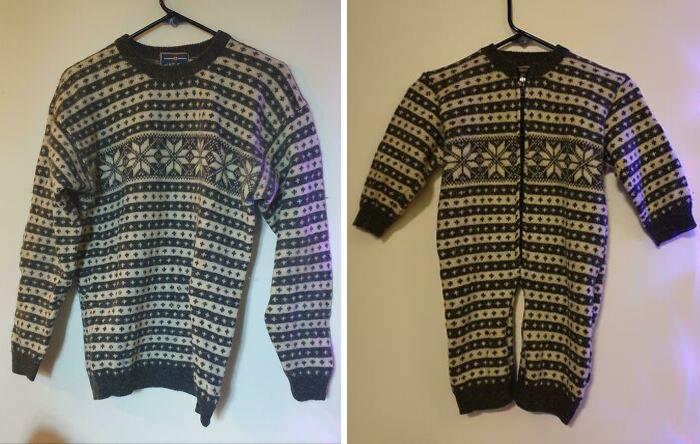 27.My Old Favorite Jeans Have Been Repurposed As A Pen Roll.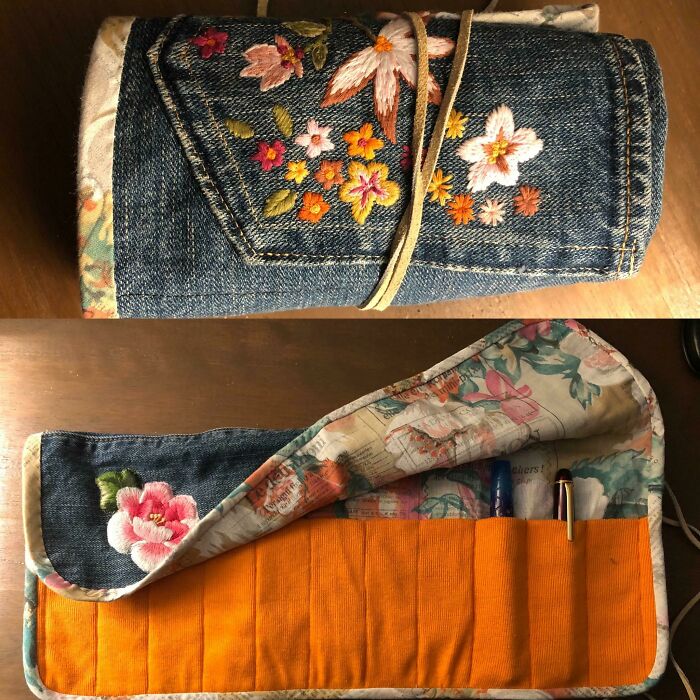 28.I made the teacup birdfeeders myself.
29.I read that many donated clothes end up in landfills, so we started saving our old fabrics and textiles that didn't seem suitable for resale. Finally, I Made This Pet Bed With Them!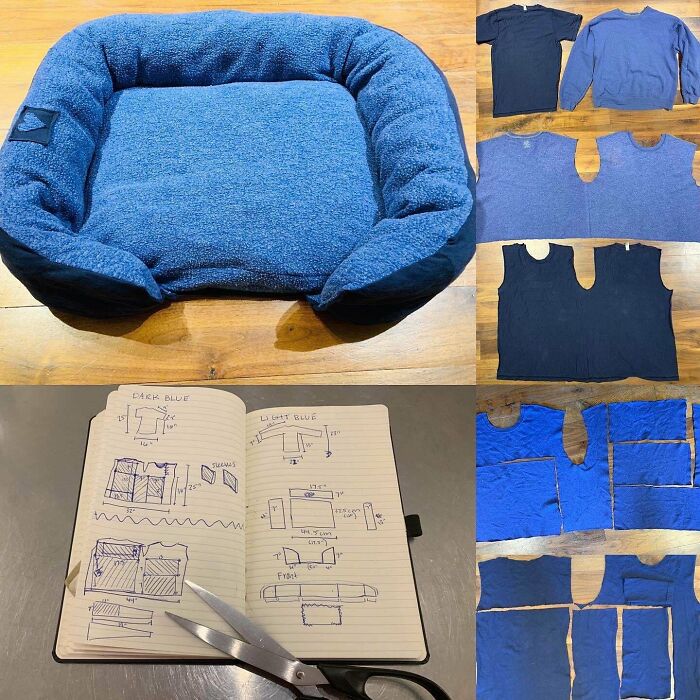 30..For my Zero Waste Store, I repurposed an old cable spool into a table.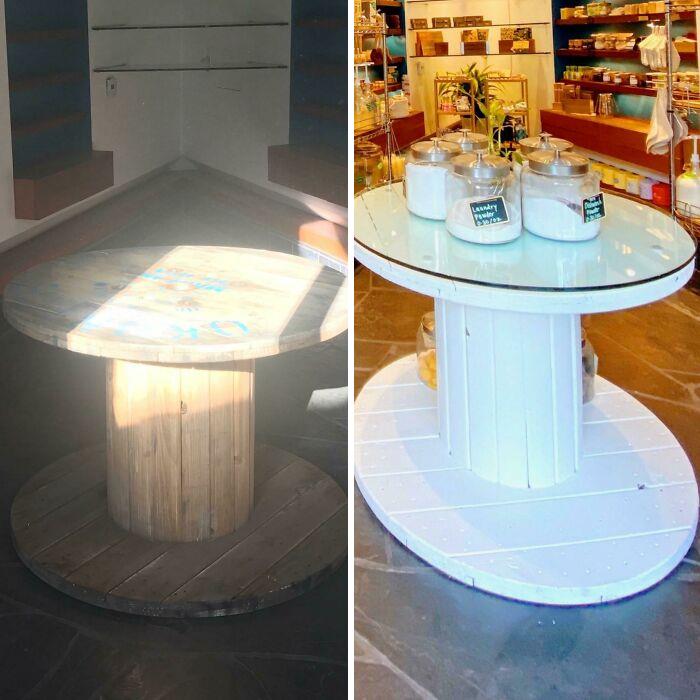 ADVERTISEMENT