Beautiful photographs depict an abandoned Scottish architect-designed home
A mansion built by a renowned Scottish architect that has since been abandoned has been recorded in a gorgeous collection of images.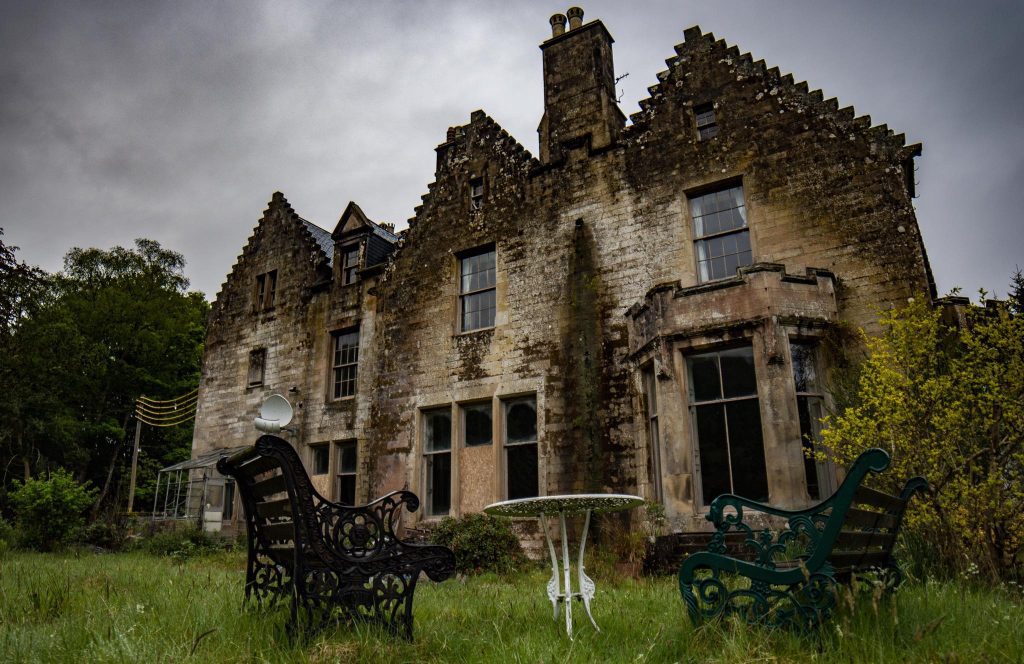 David Bryce, an architect from Edinburgh who also worked on the former Edinburgh Royal Infirmary and Fettes College, which former British prime minister Tony Blair attended, created Stronvar House near Balquhidder, Stirling.
For David Carnegie, who owned a sizable amount of farmland nearby, the home was constructed in1850.
He remained in the home until his death in 1890, and the Scottish Youth Hostel Association obtained possession of it in 1952.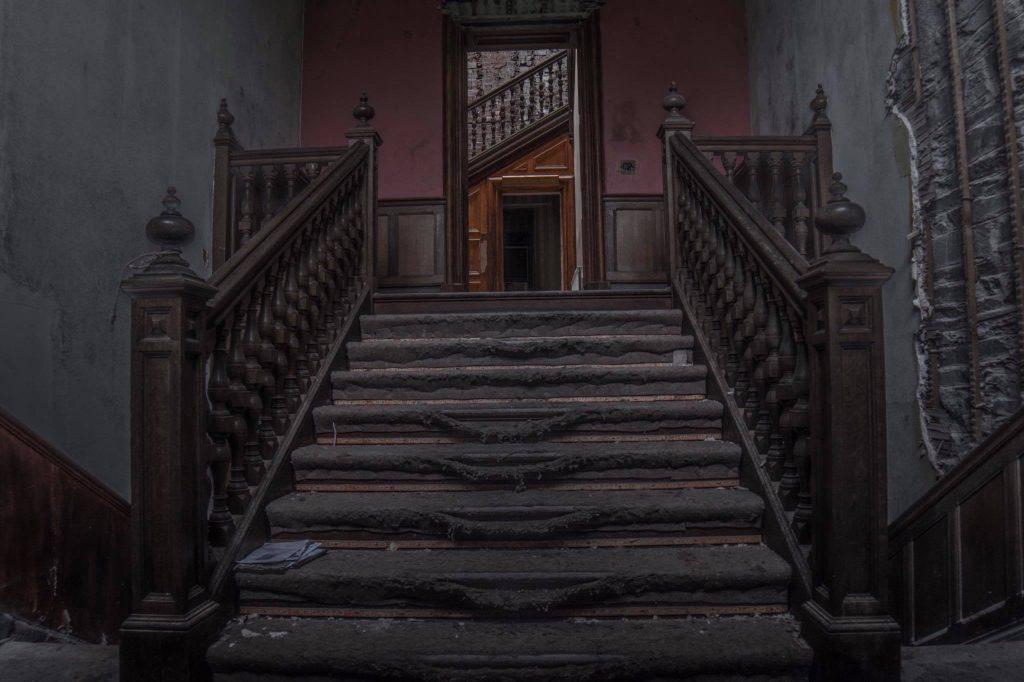 The building has most recently been used as a hotel, however current images indicate that it hasn't been occupied in some time.
Photographer Lee Gannon, from East Kilbride, Scotland, entered the building to take stunning pictures of the beautiful, historically significant structure's terrible demise.
The gorgeous outside of the house is depicted in the first picture, which also features moss-covered walls, overgrown grass, and a patio set in the foreground.
The magnificent staircase inside the building is depicted in one image, although it is in a deplorable state of ruin with torn carpets and brickwork that is plainly visible through the walls.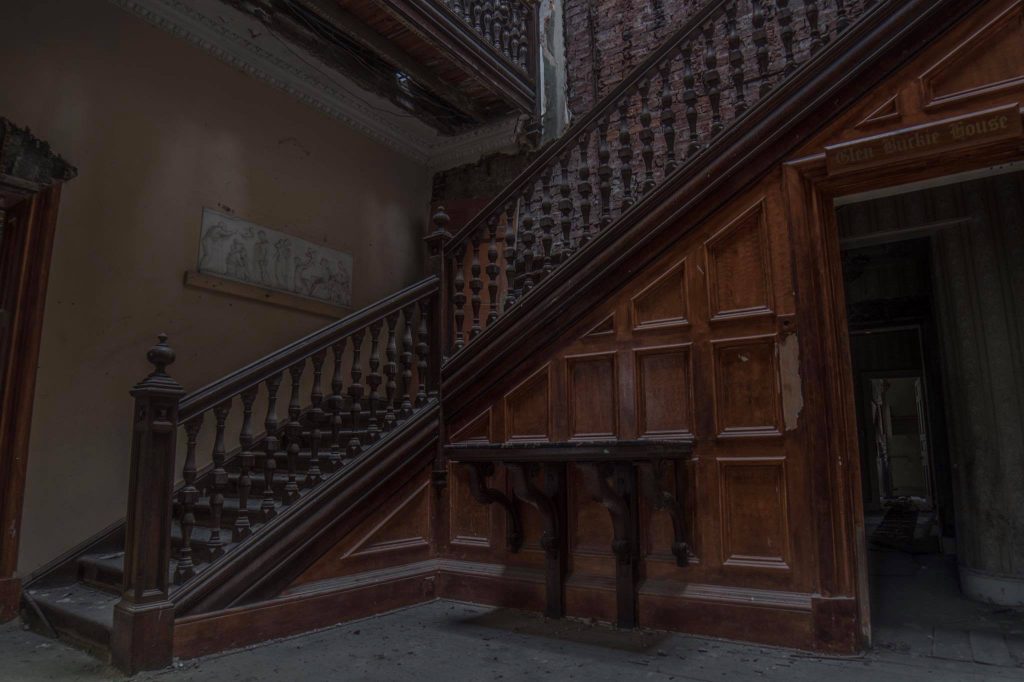 An other photograph of the stairwell reveals that the wooden paneling has begun to deteriorate and that dust and other debris have accumulated on the floor.
The upstairs of the building is depicted in one of Lee's photographs, complete with flaking wallpaper and a moldy lamp dangling from the ceiling.
The wallpaper is marked with black smudges and the stairwell bannister is coated in cobwebs.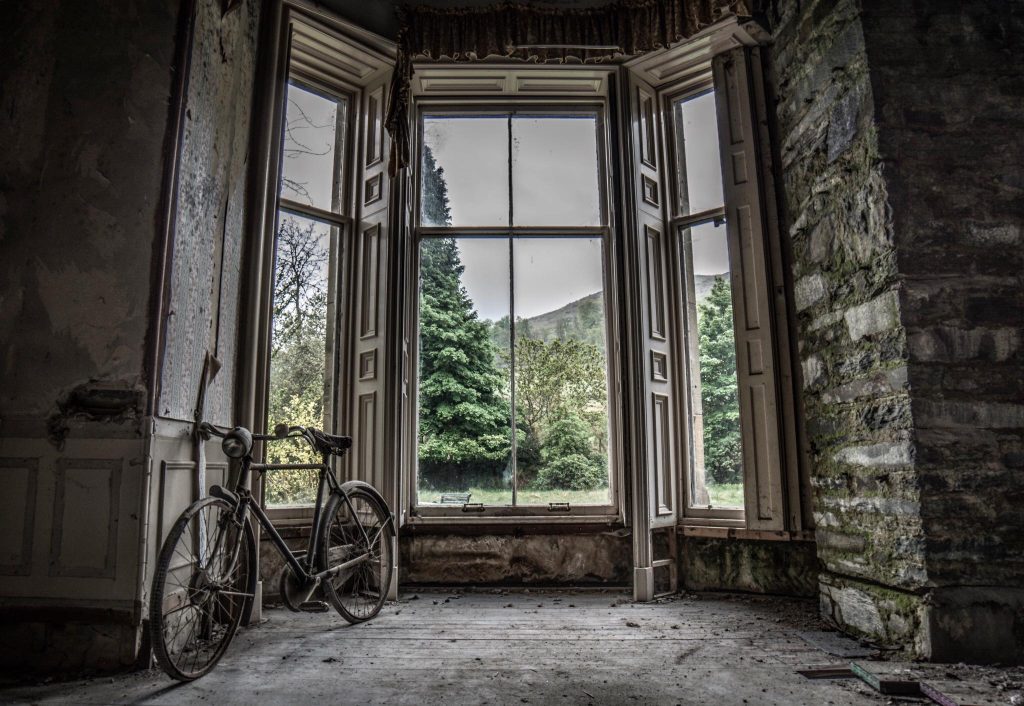 The wall adjacent to the front bay window is uncovered and covered in moss, and an old bike has been left there.
Also photographed by Lee is one of the ancient room keys that have been lying around since Stronvar used to be a guest house.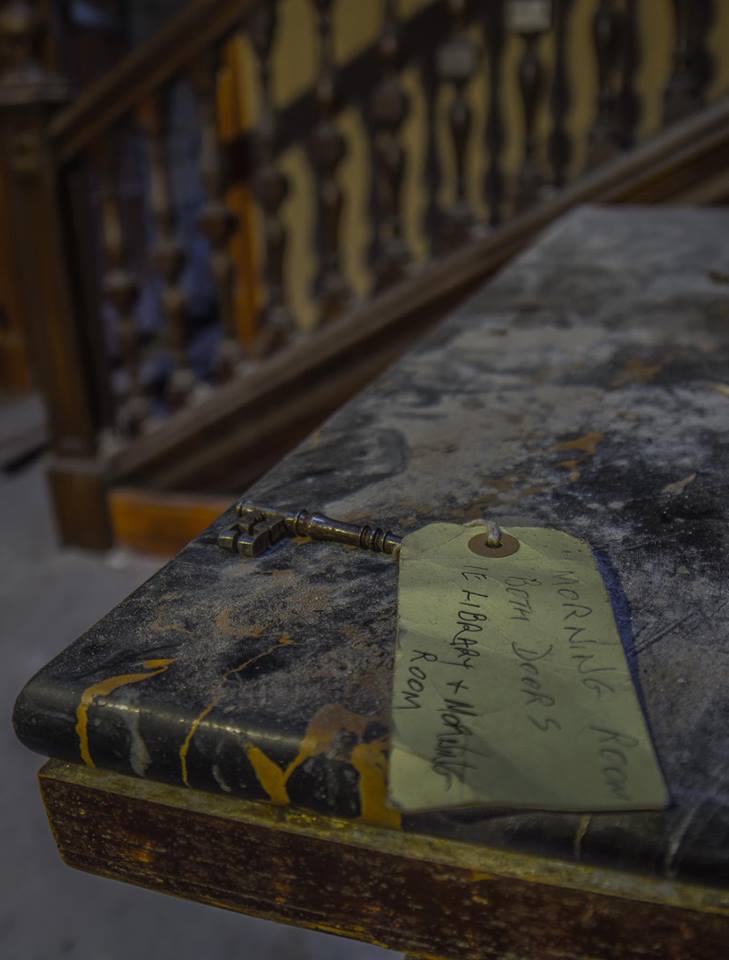 A shelf full of cans has been shot in one unsettling image. The cans bear outdated versions of the Tesco and Sainsbury's and Safeway logos; the latter brand vanished from the UK market in 2005.
Over the course of two years, 65 men and 3 women constructed the 14-bedroom Stronvar House.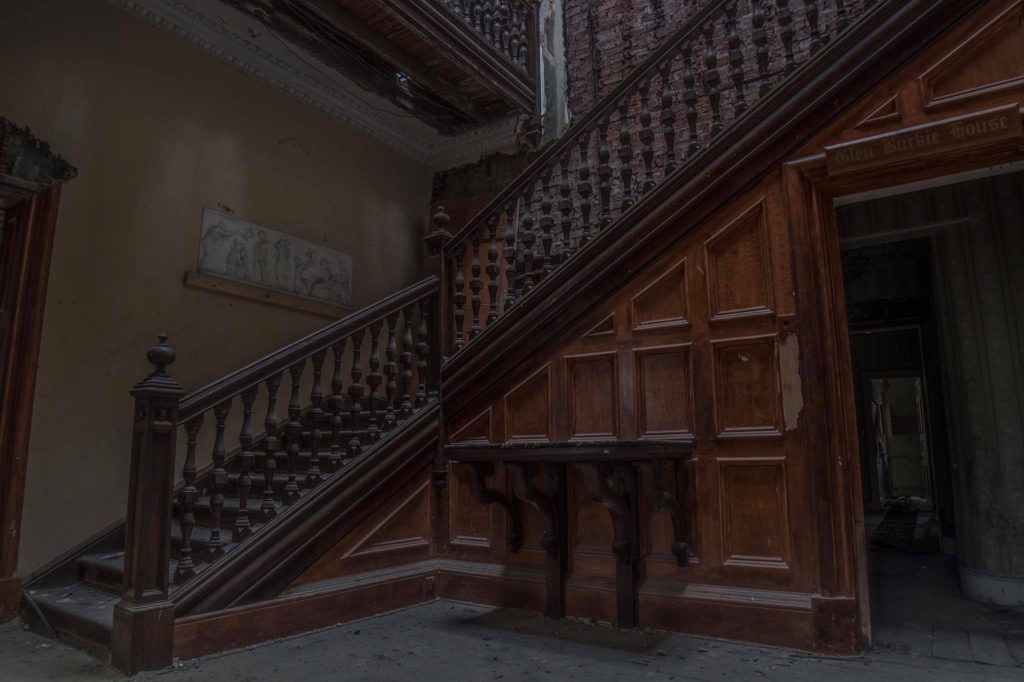 In the nineteenth century, Scottish architect David Bryce created a number of well-known structures, notably the redesigned Bank of Scotland offices on The Mound in Edinburgh.
Additionally, he oversaw the construction of Torosay Castle on the Isle of Mull and Balfour Castle in Orkney.
The renowned Victorian architect was laid to rest in Edinburgh's New Calton Cemetery after passing away in 1876.