Justyna Sosnowska appears to have discovered a shortcut to the learning curve that cosplayers, like other artists, must go through in order to succeed. Please understand that I am not implying that Sosnowska (also known as Sosenka) hasn't put in the necessary effort; rather, I am stating that it has been possible for her to achieve spectacular outcomes in just 3 years due to a combination of her exemplary dedication and talent.
Sosenka has a degree in landscape architecture, and she only became interested in SFX makeup as a pastime in 2014. But it quickly grew into something far more substantial. Sosenka claims, "I fell in love with what I do" Along the way, she believes she has picked up a number of new skills, including "strengthening certain personality attributes like patience, precision, and succession in pursuit of the goal" and "different technological methods of mapping the images of the characters."She finally tried cosplay as a result of this, and it was here that the Pole discovered her true potential.
Sosenka isn't hesitant to attempt new things or portray a variety of personalities, from straightforward yet flawlessly completed 30-minute cosplay challenges to painstakingly complicated full-body outfits. Check out what brought her over 300,000 Facebook followers by scrolling down and voting up your top transformations.
more info: instagram | facebook (h/t boredpanda)
Meet Polish SFX makeup artist Justyna "Sosenka" Sosnowska, a self-taught cosplayer.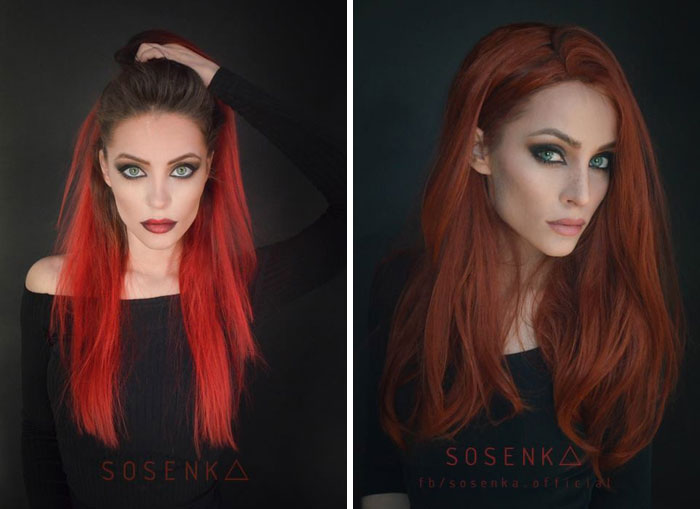 1  The Hobbit, The Pale Orc, and Azog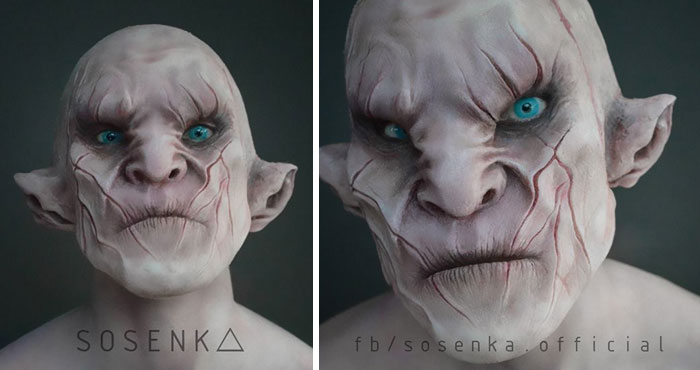 2  Maleficent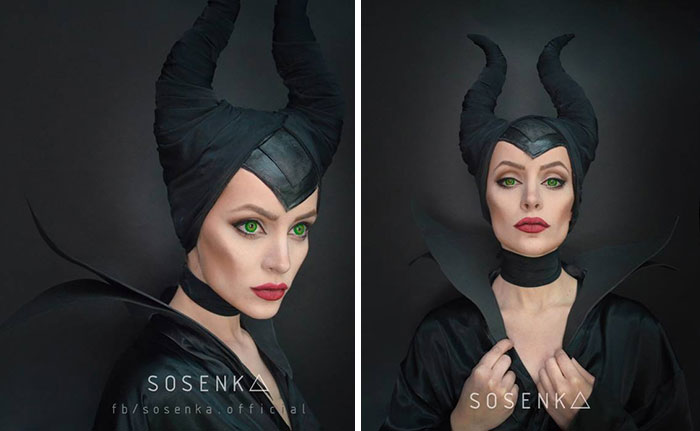 3  The Mad Hatter, Alice in Wonderland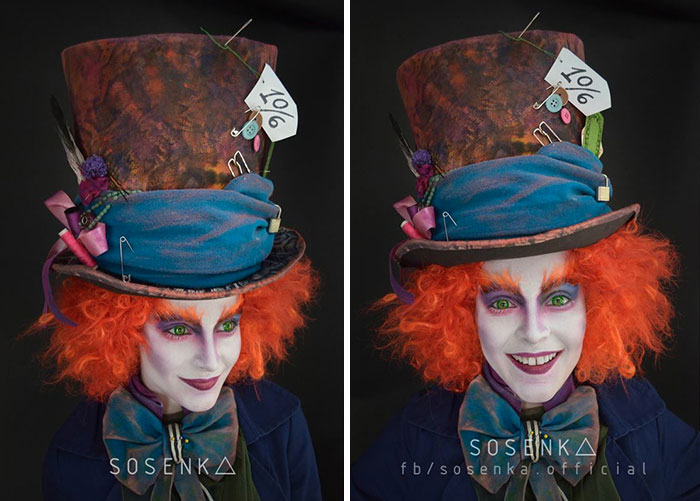 4  Majin Buu, Dragon Ball Z
5  Severus Snape, Harry Potter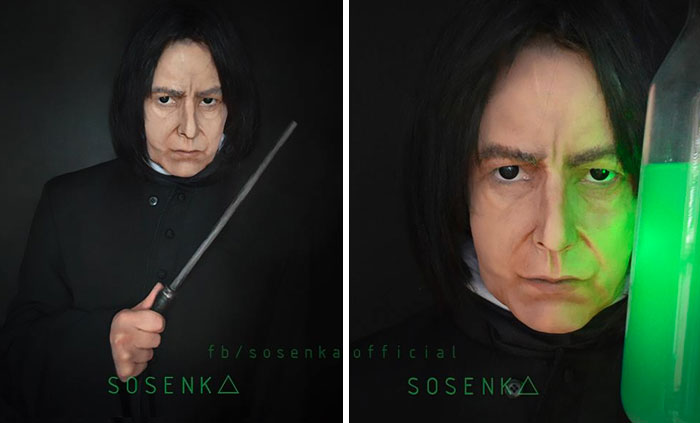 6  Hermione Granger, Harry Potter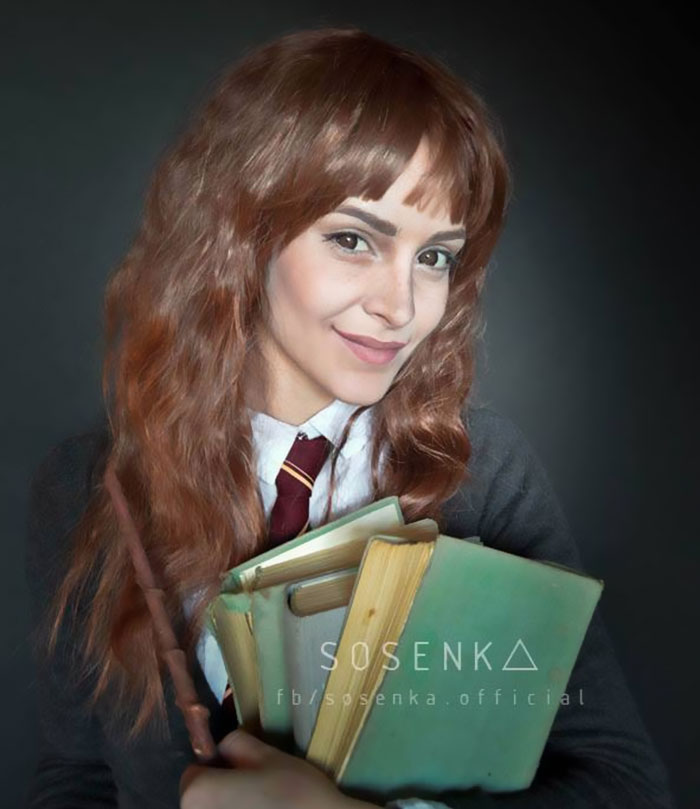 7 Chatterer, Hellraiser
8  Dementor, Harry Potter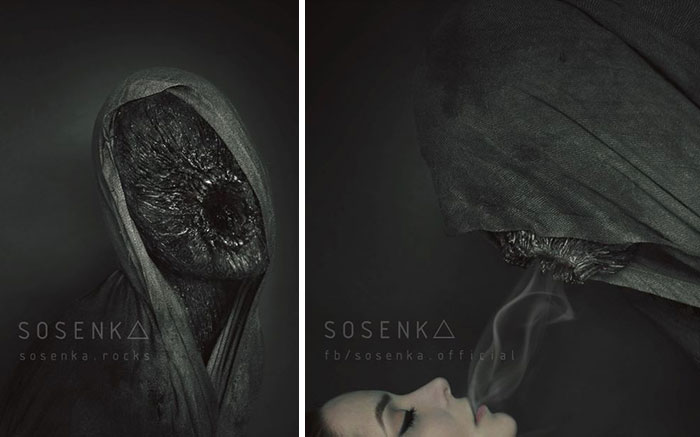 9  Jack Sparrow, Pirates of the Caribbean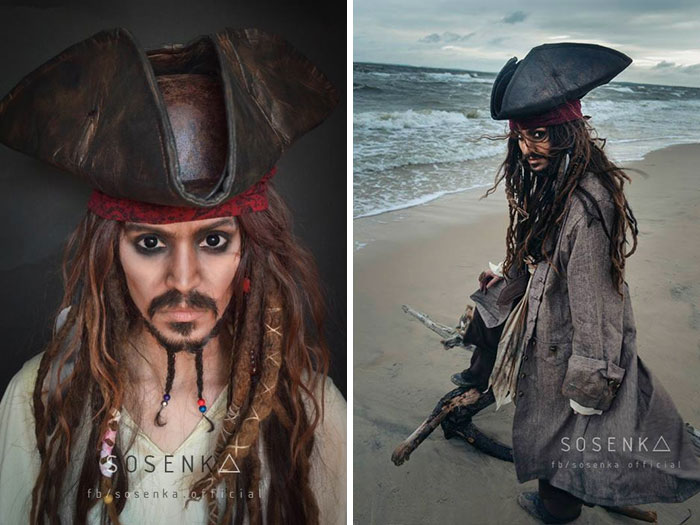 10  Tyrion Lannister, Game of Thrones
11  Hades, Hercules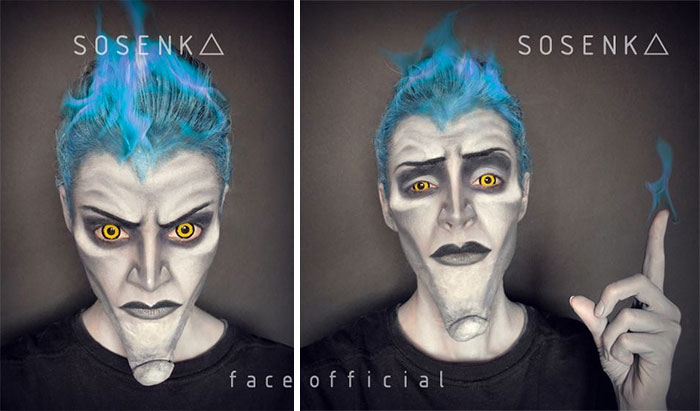 12  Na'vi, Avatar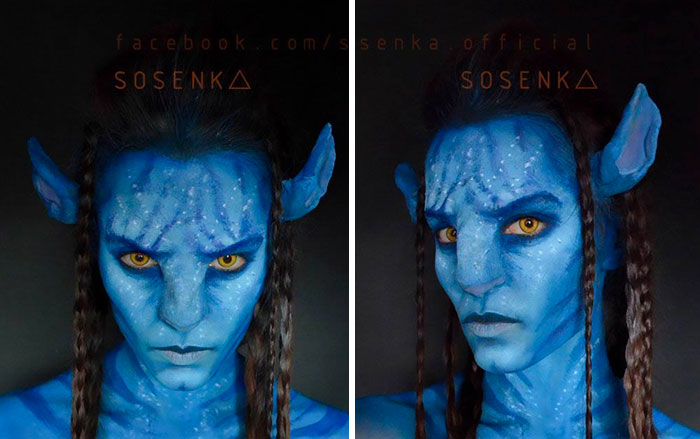 13  Jafar, Aladdin, Disney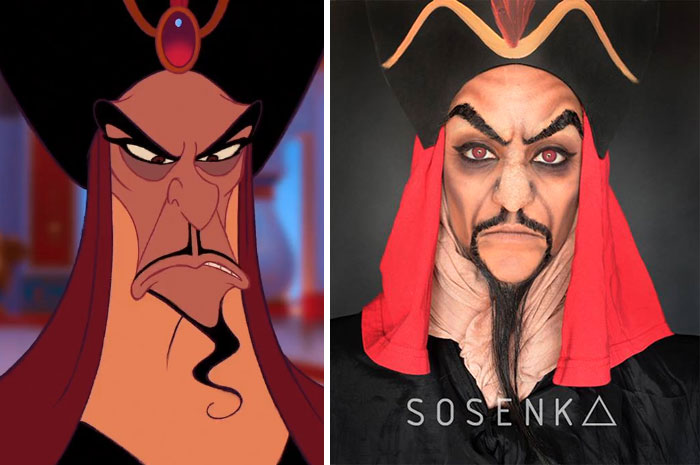 14  L, Death Note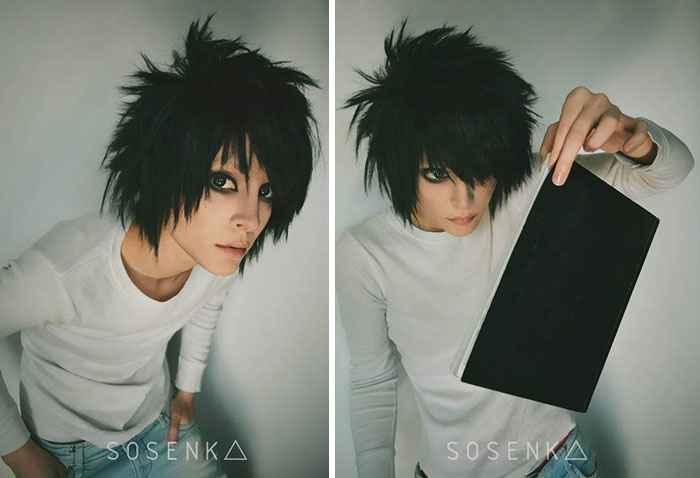 15  Michael Jackson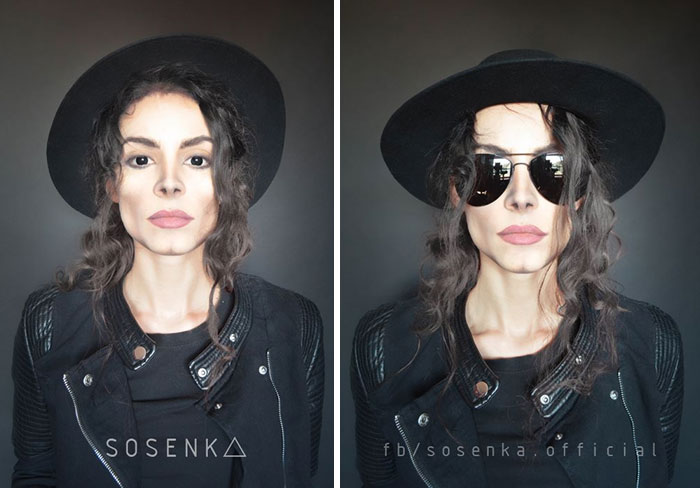 16 Beerus, Dragon Ball Super
17  Daenerys Targaryen, Game of Thrones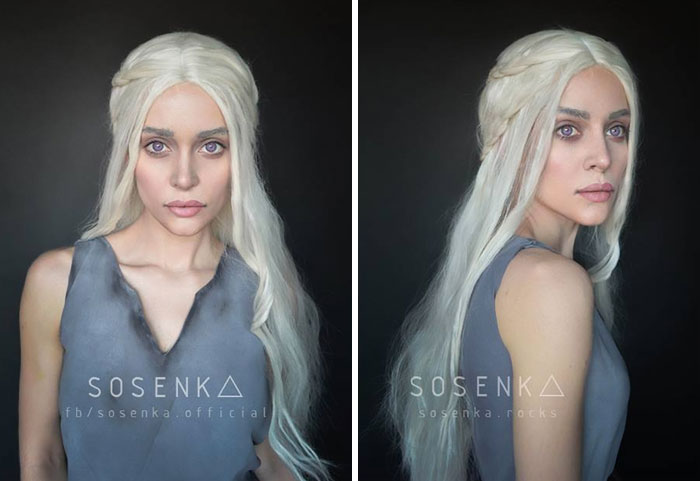 18  Bodypainting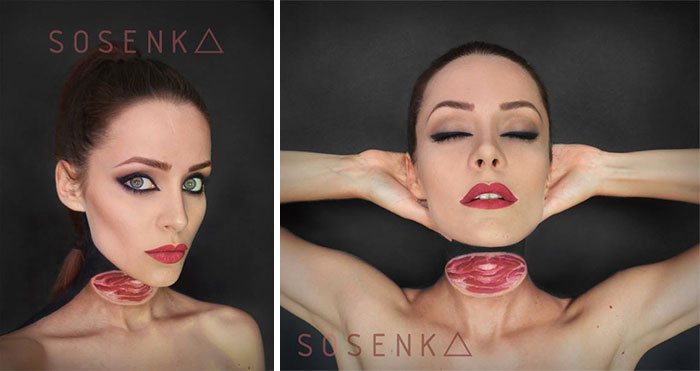 19  Khal Drogo, Game of Thrones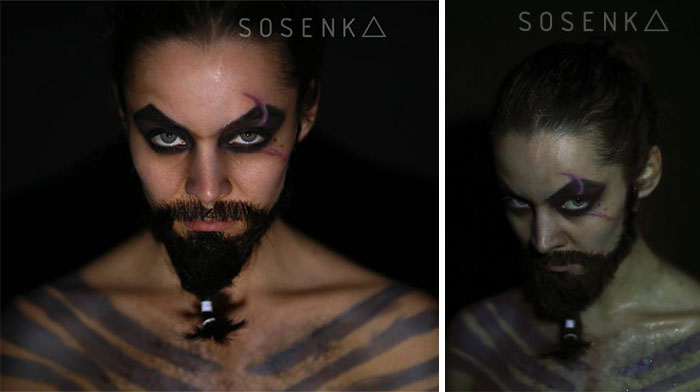 20  Vampire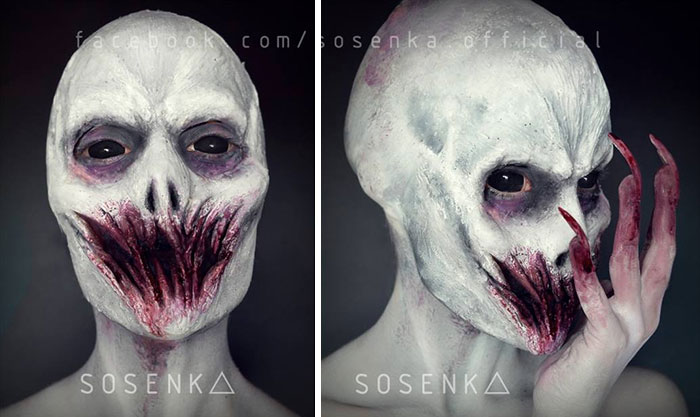 21  Hiro Homada, Big Hero 6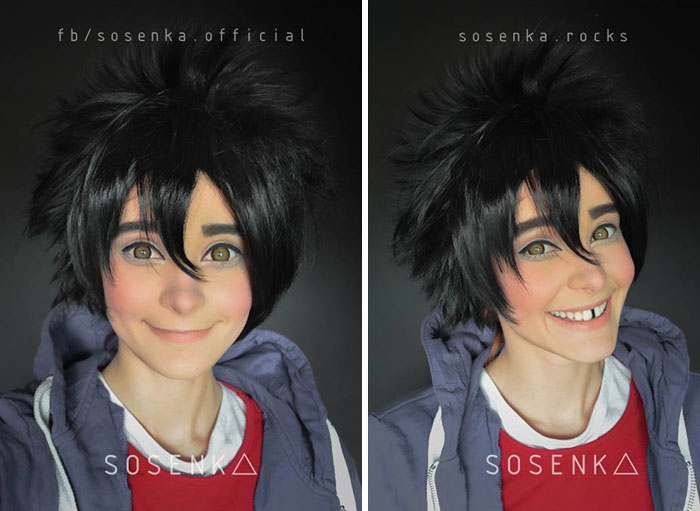 22  Elsa, Frozen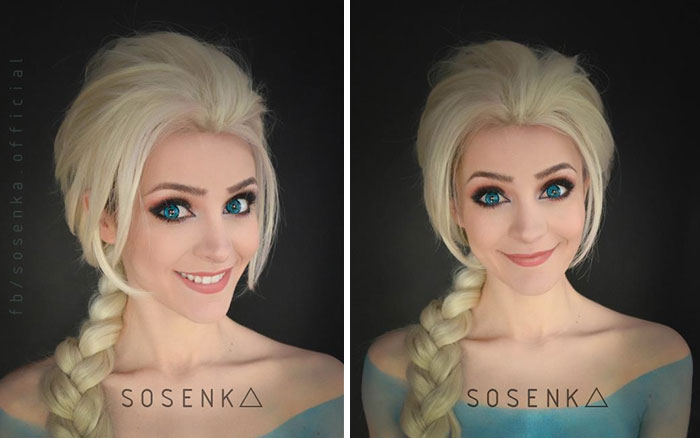 23  Harley Quinn, Suicide Squad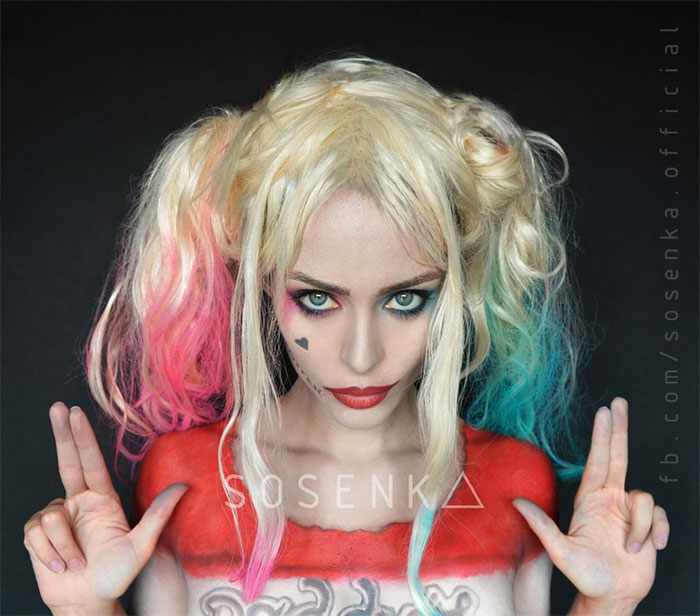 24  Princess Fiona, Shrek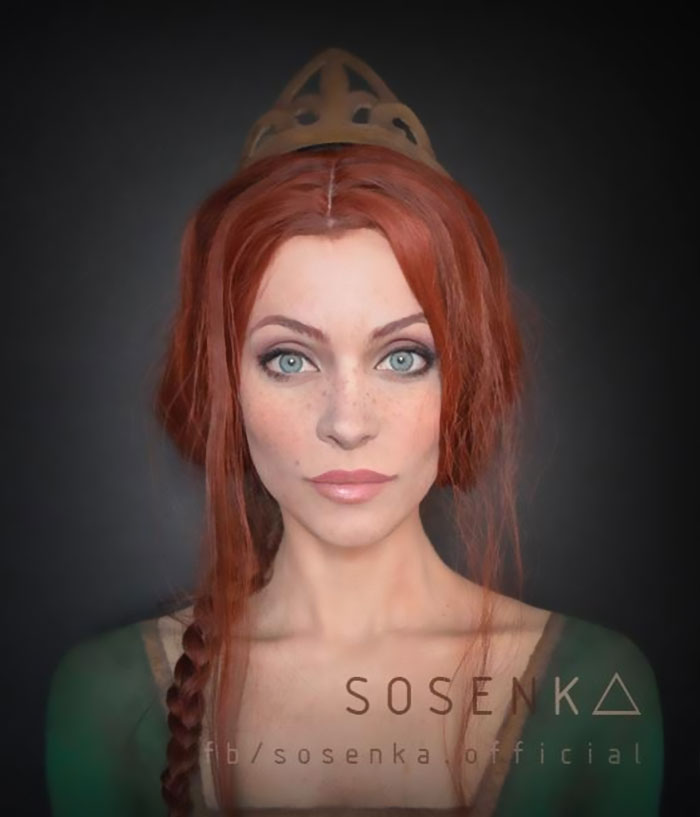 25  Night King, Game of Thrones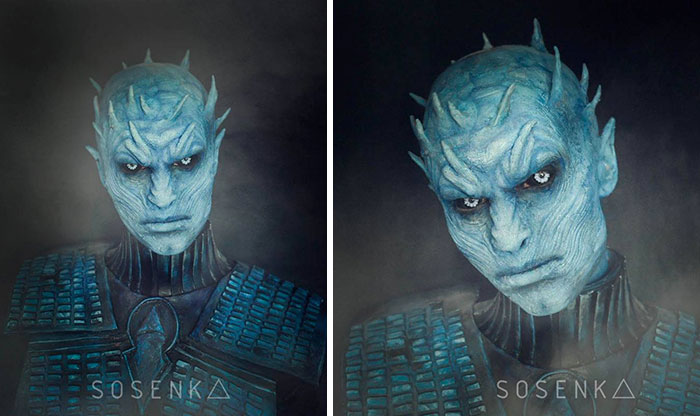 26  t.'s Makeup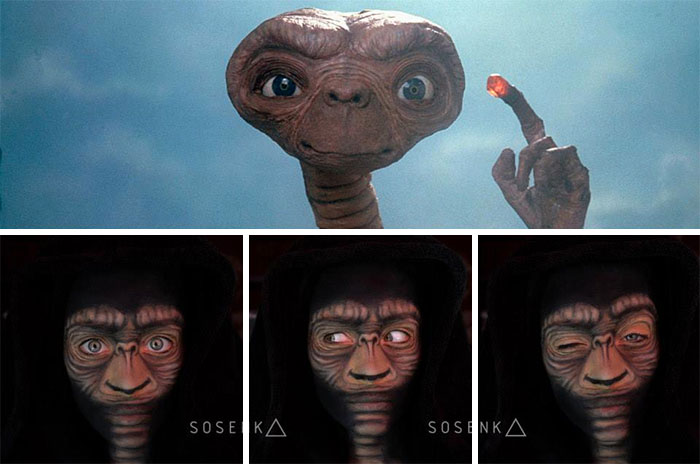 27  Jared Leto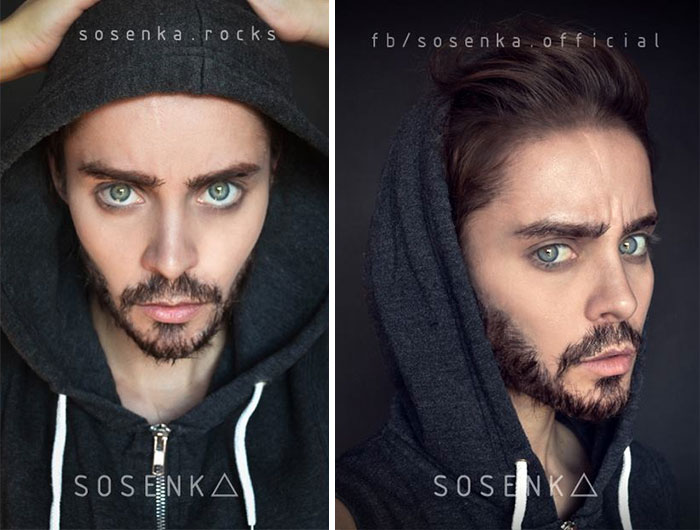 28  Jon Snow, Game of Thrones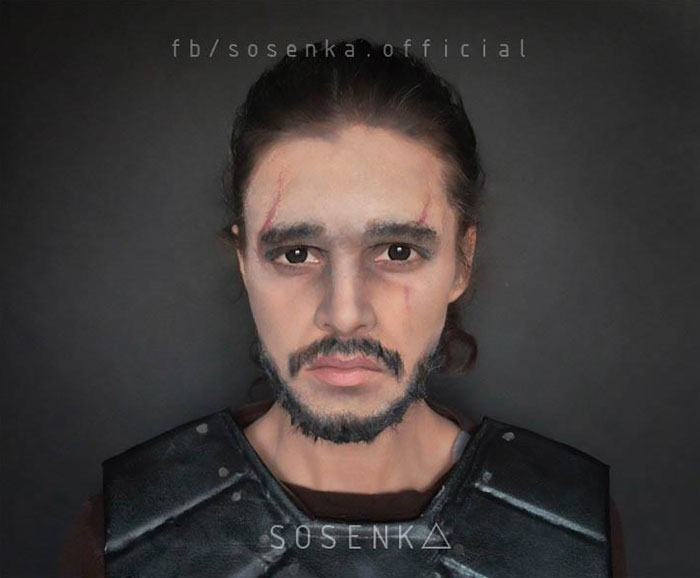 29  Lara Croft
30  Jasmine, Aladdin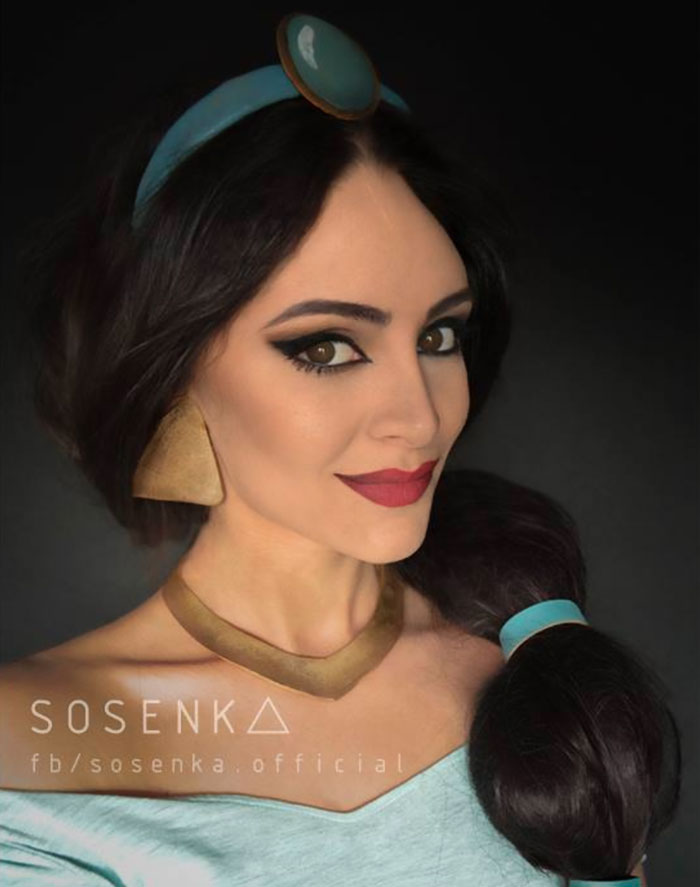 31  Colossal Titan, Attack On Titan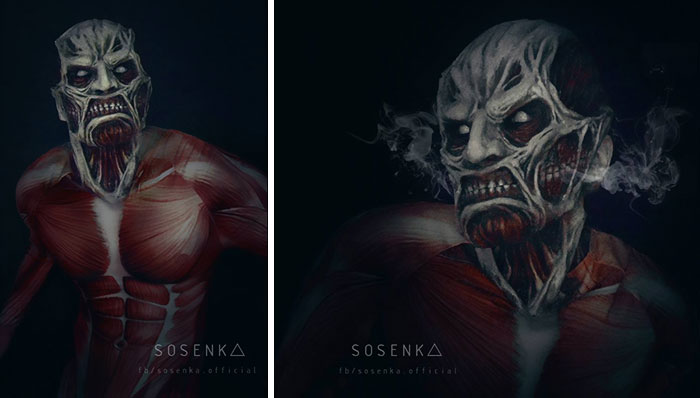 32  The White Queen, Alice in Wonderland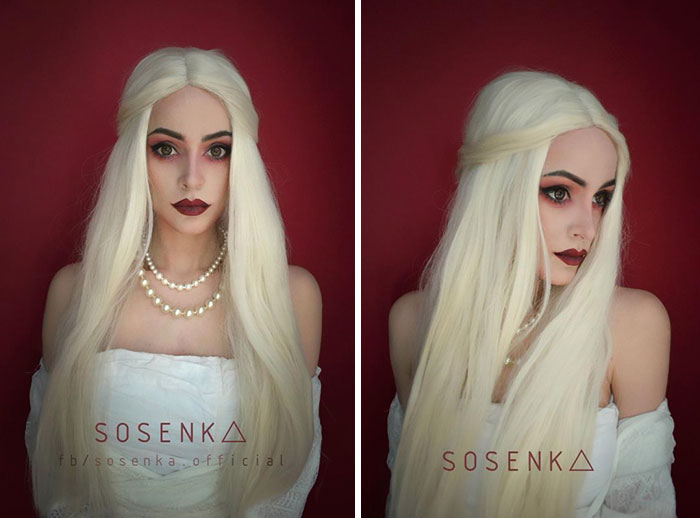 33  Johnny Depp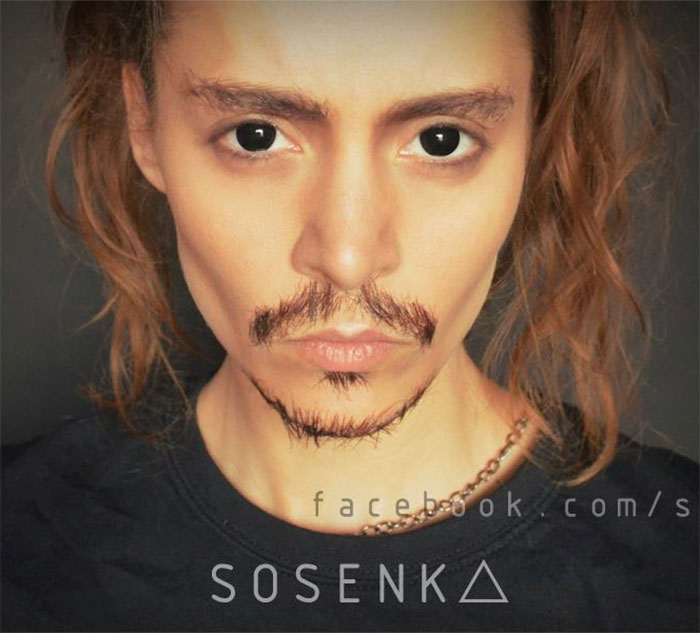 34  Android 16, Dragon Ball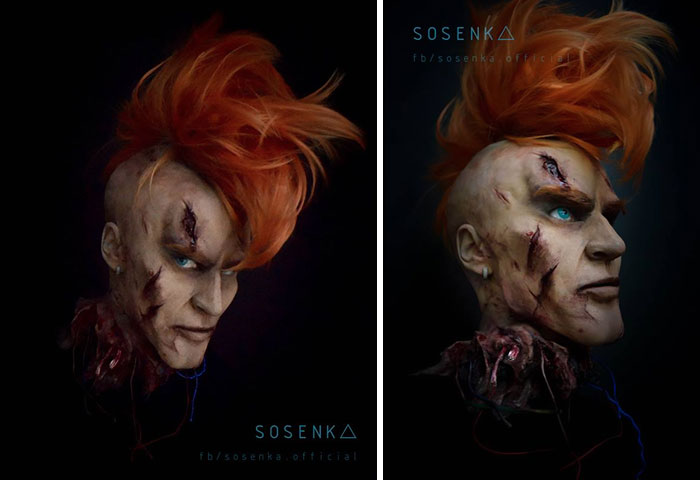 35  Ariel, The Little Mermaid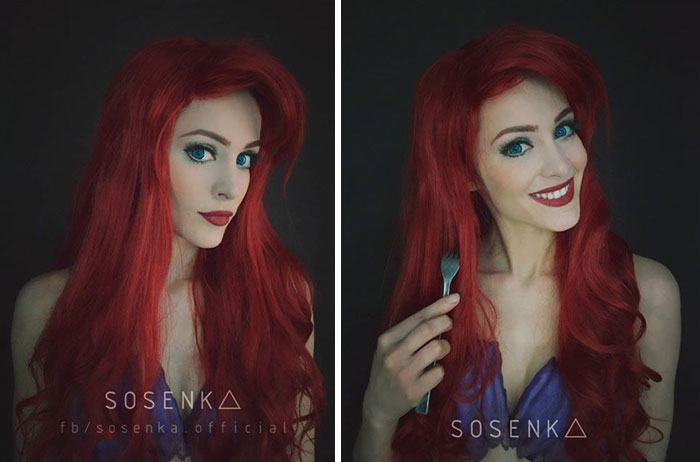 36  Lady Scorpion, Mortal Kombat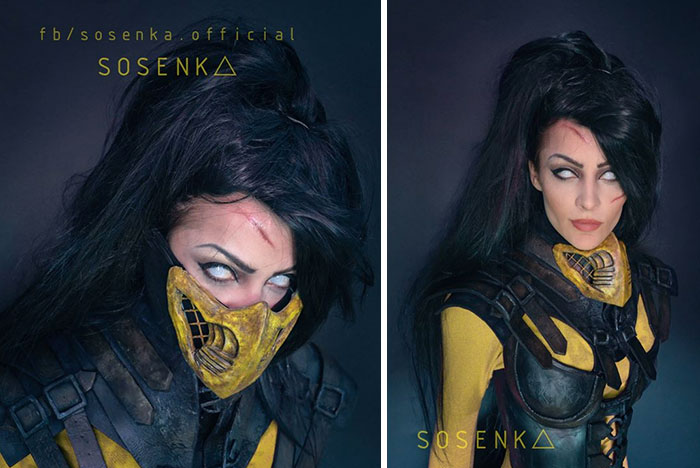 37  Sfx Makeup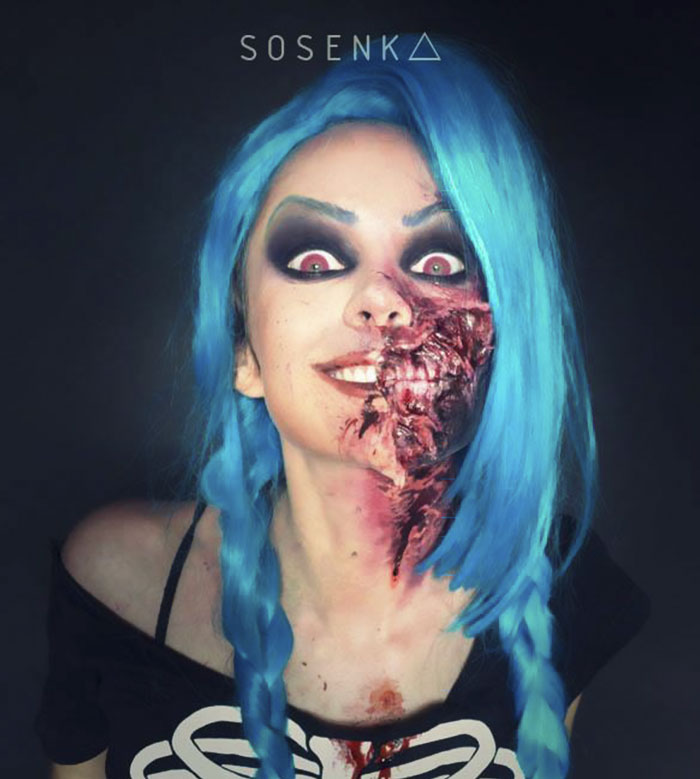 38  Mystique, X-Men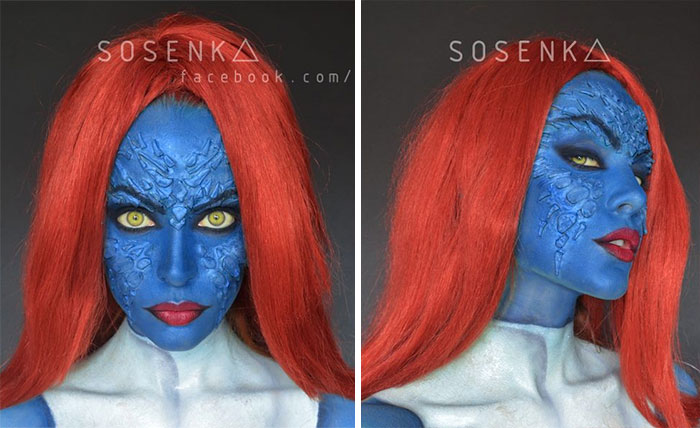 39  Zombies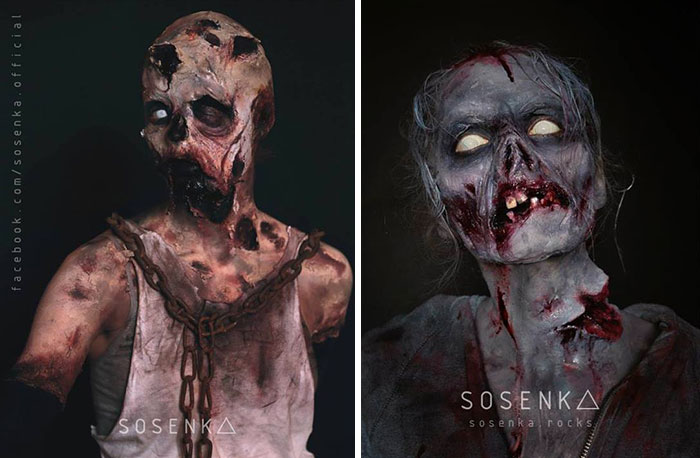 40  Joker, Suicide Squad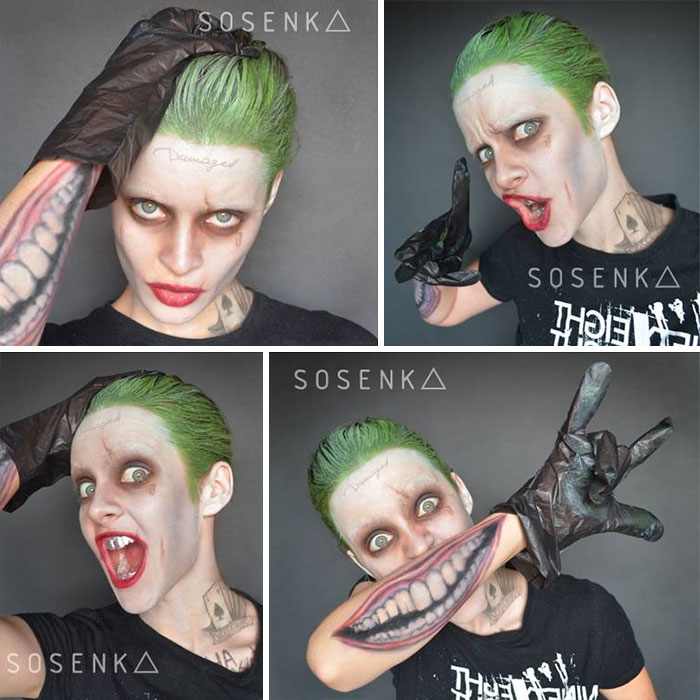 41  Esmeralda, The Hunchback of Notre Dame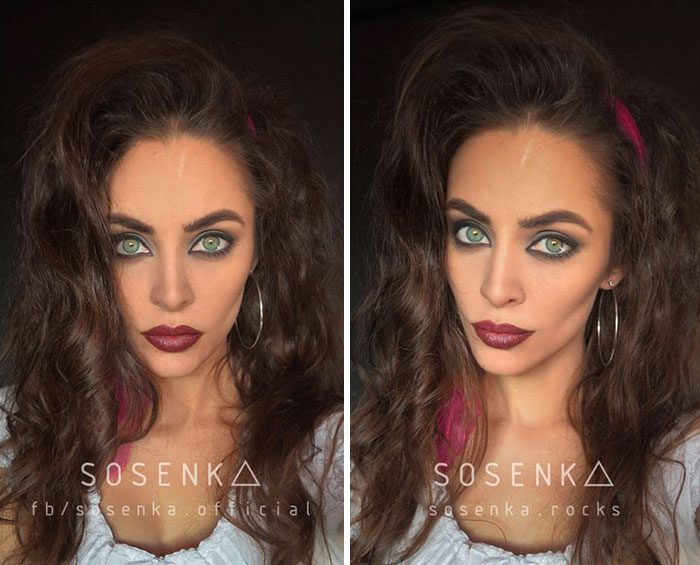 42  Valak, The Conjuring 2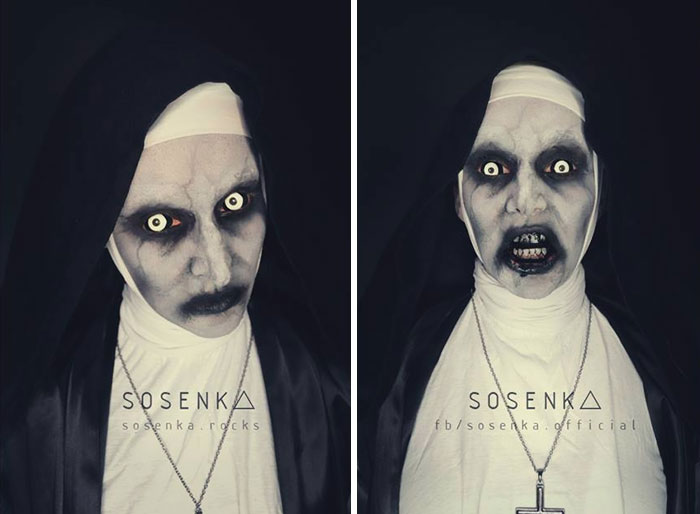 43  Cruella De Vil, 101 Dalmatians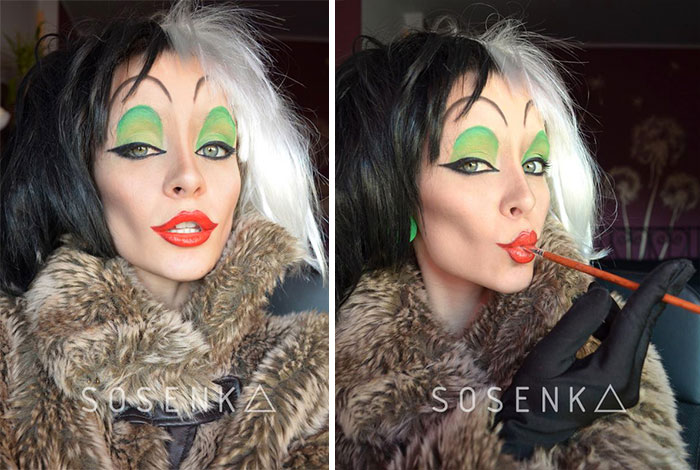 44  The cover of Anna Litwinek's book "Witch"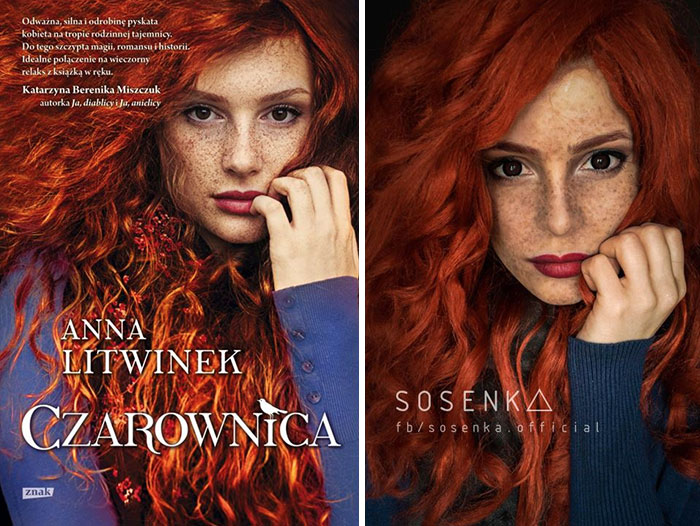 45  Scar, The Lion King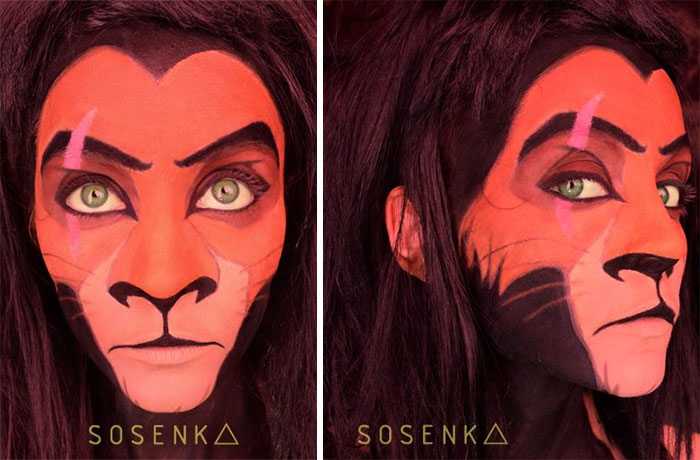 46  Mistress Death, Deadpool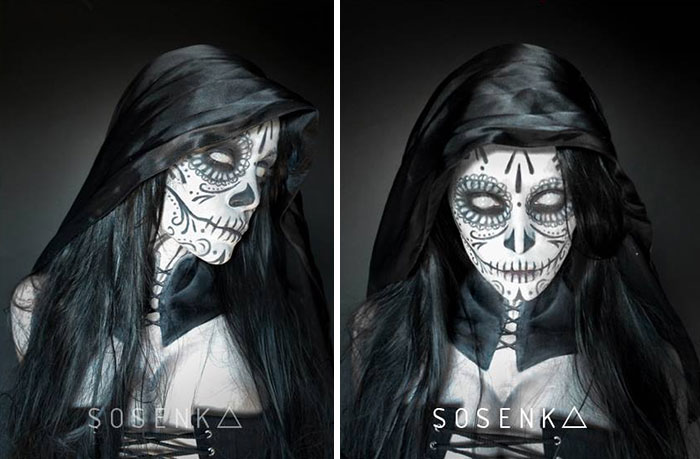 47  Shinigami Ryuk, Death Note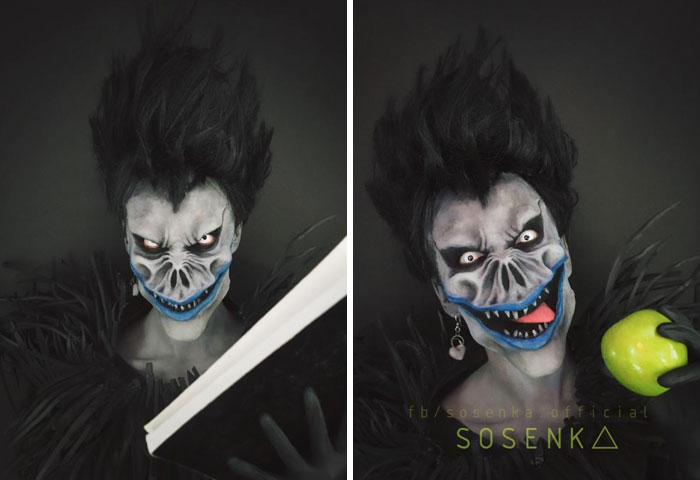 48  Master Roshi, Dragon Ball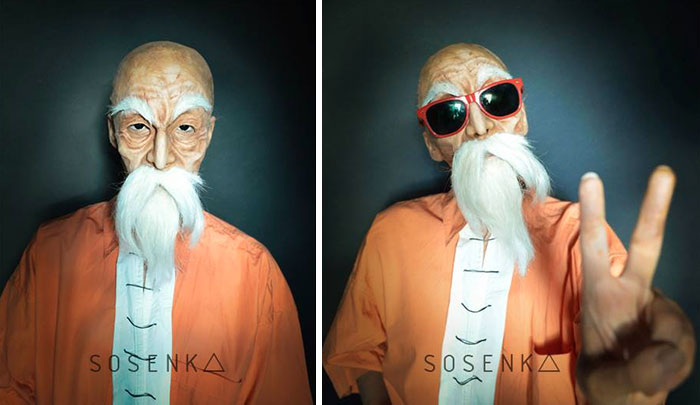 49  Seer, Vikings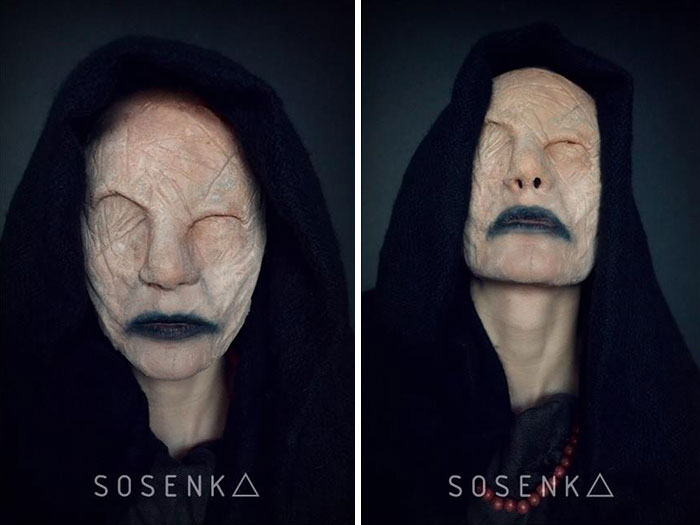 50  Venom, Spiderman