For a dying family member, a neighbor requested that the woman take down her'morbid' Halloween decorations
The TikTok saga between neighbors raised a thought-provoking question: Is it fair for one neighbor to take down a holiday decoration if it makes another uncomfortable? However, this potential conflict took a turn for the better thanks to an act of kindness.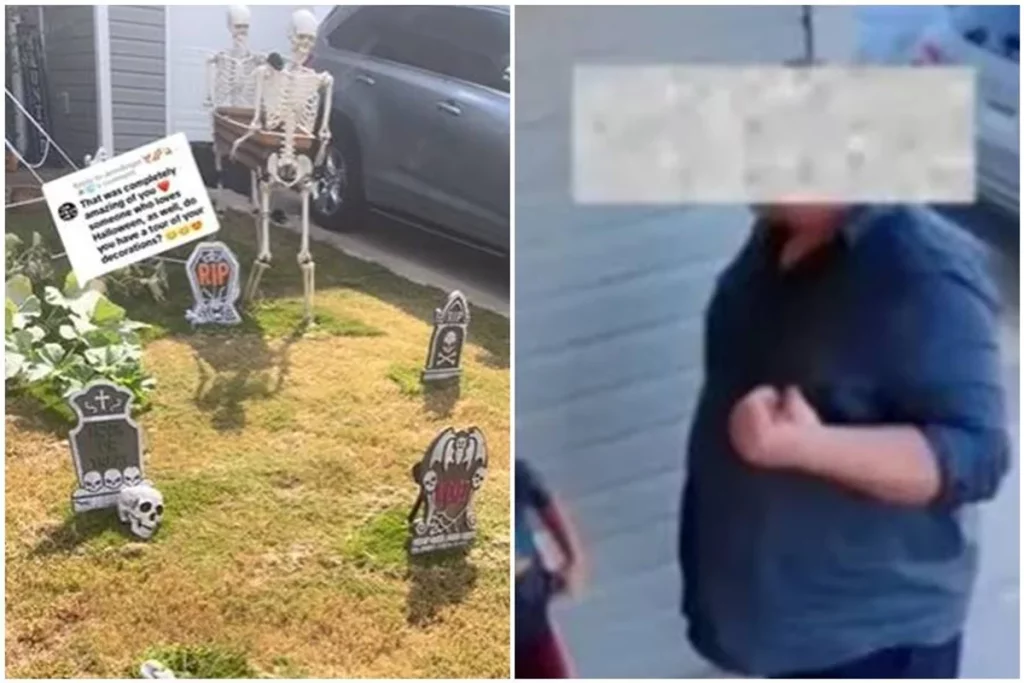 Meet Salena Webb, a self-proclaimed Halloween enthusiast hailing from Duncan, South Carolina. This year, Webb, a mother of four with another on the way, and a TikTok gardening guru, couldn't contain her excitement, adorning her lawn with spooky delights as early as September. Among her decorations were an imposing spider web, tombstones, and a pair of skeletons transporting a coffin. Although Webb reveled in her eerie display, it posed a slight predicament for her neighbor across the street.
One day, the adult son of an elderly Russian couple approached Webb with an unusual request. He began by sharing the heartbreaking news of his father's lung cancer diagnosis and then broached the subject of her Halloween decor. Puzzled, Webb wondered about the connection between her decorations and his father's condition.
Suddenly, it all became clear. Webb understood, "This guy is wrestling with mortality." He explained that the sight of the coffin was particularly discomforting for his father, who often sat in the garage directly facing the decoration.
Moved by this revelation, Webb promptly relocated the casket to her backyard. She acknowledged the proximity and how it might affect her neighbor, emphasizing her understanding of the situation. Webb took to TikTok to share her decision, captioning her video with a heartfelt message about considering the bigger picture. She emphasized that this act of kindness didn't cost her anything, but it might offer her neighbor a measure of solace during a challenging time.
The situation could have unfolded in various ways. The neighbor might have been confrontational, demanding the removal of the decorations, yet he approached Webb with genuine concern. Similarly, Webb could have defensively asserted her right to her decorations, but instead, she chose empathy over conflict.
One commenter aptly captured the essence of the situation: "His justification seemed so sincere. You are very wonderful to answer in the same manner, CocoJoJo30 wrote.
Following the video's viral spread, Webb visited her ailing neighbor, bearing a card and balloons, assuring him that the removed casket was no trouble at all. As for the skeletons, they remain on the lawn, engaged in a friendly game of badminton, a lighthearted alteration from their previous somber duty of bearing a coffin.
Source: upworthy