I looked into an abandoned university in Belgium in 2006. (15 Pics)
More than 9 hectares in size, the Val-Benoît campus is located near the entrance to the city of Liège. It's close to the Maas River and provided an outstanding opportunity for exploring. Since 2006, the whole university has been deserted, leaving innumerable classrooms, hallways, auditoriums, and labs to deteriorate.
This complex welcomed its first students in 1937. Future scientists, architects, and engineers were educated on this site.
The university was constructed in the 1930s and features a typical modernist design from the era. Joseph Moutschen, an architect, was the one who carried out this lovely job. The structures are currently undergoing renovation and will soon hold homes, apartments, and businesses.
More info: artdecay.eu | Instagram | Facebook | twitter.com
#1 The inside garden is lushly vegetated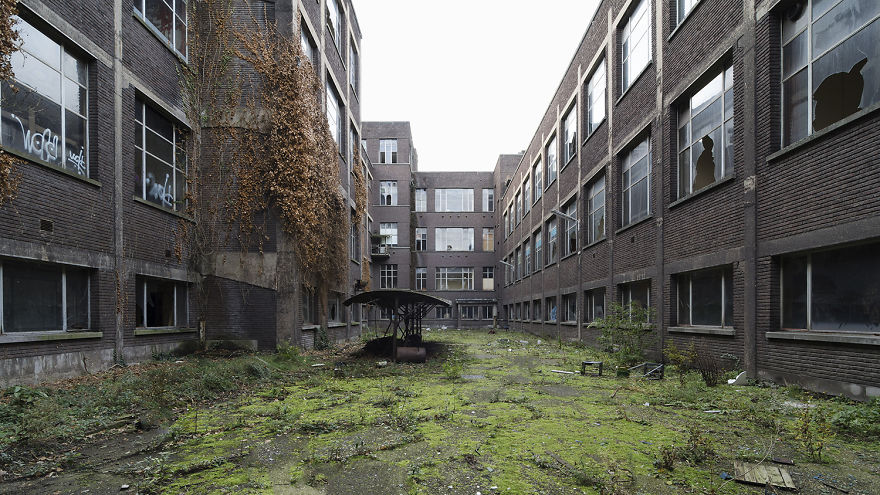 Exploring the enormous former campus site Val Benoit in Liege, which is more than 9 hectares large, was a remarkable experience. It was like traveling back in time as you wandered through this abandoned university complex, which is full of numerous classrooms, auditoriums, halls, and science labs that have all been abandoned for a long time. Every Room Surprised Me Upon Entering, And Every Moment I Was Astounded By What Was Left Behind. Books Were Left Behind In The Auditorium, Lab Supplies Were Still On The Cupboard In The Perfectly Preserved Laboratory, And Offices Were Filled With Files.
#2 the main theater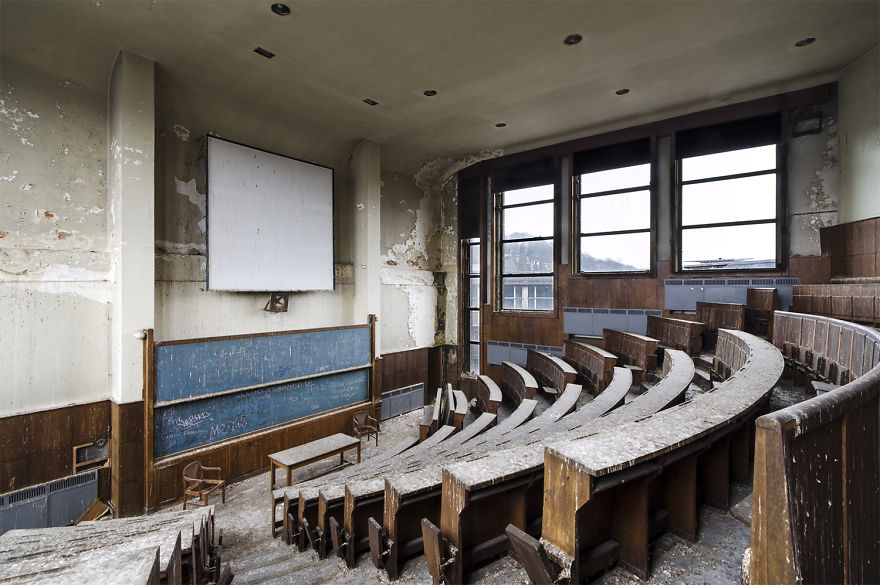 I had to visit this enormous site twice to see everything. An institute of mineral science, a civil engineering institute, a chemical and metallurgy institute, a mechanics institute, and finally a thermodynamics laboratory connected to its own power plant housed the many fields of study. The entire property might be powered by this little power plant. This building is situated near to the Maas River at the entrance to the city of Liege. If you continue reading, I'll give you more specific directions.
#3 the principal entrance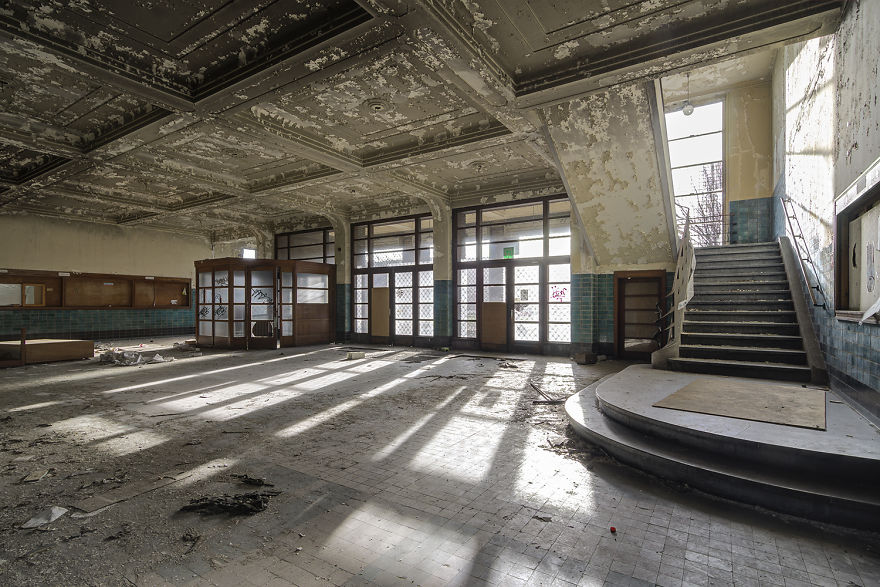 #4 largest science laboratory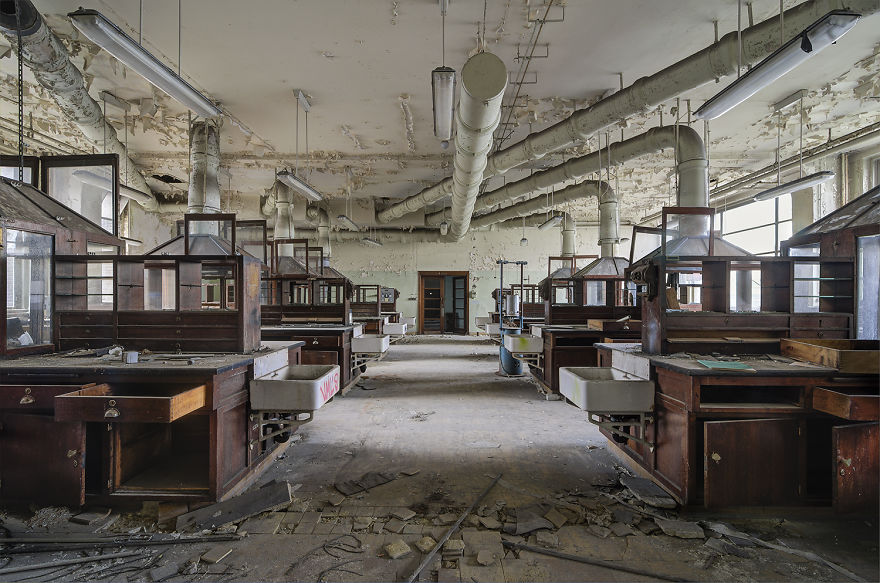 #5 the pink theater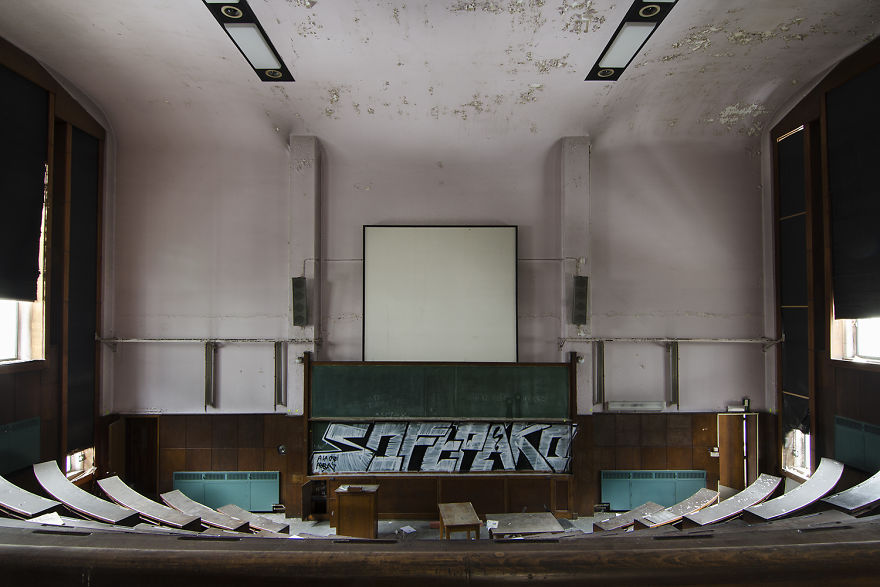 #6 cluttered hallway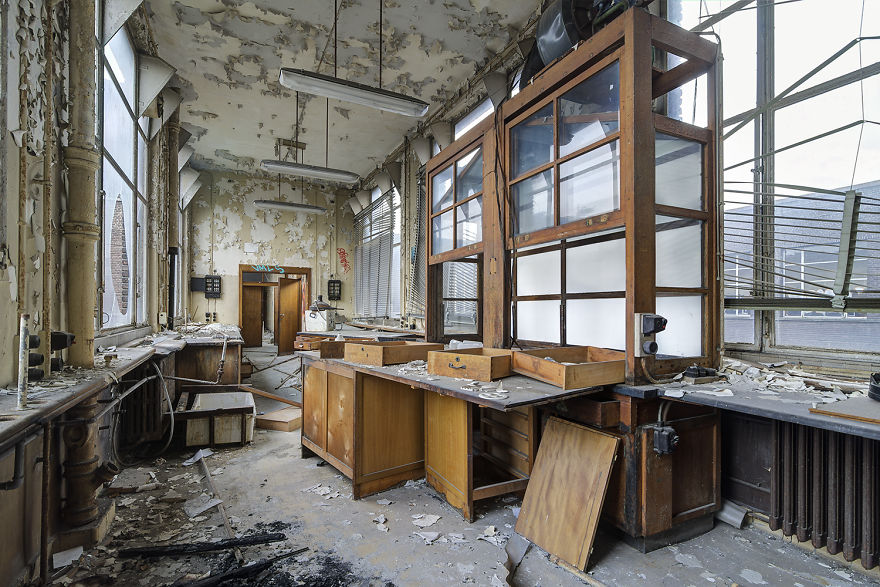 #7 The auditorium is second in size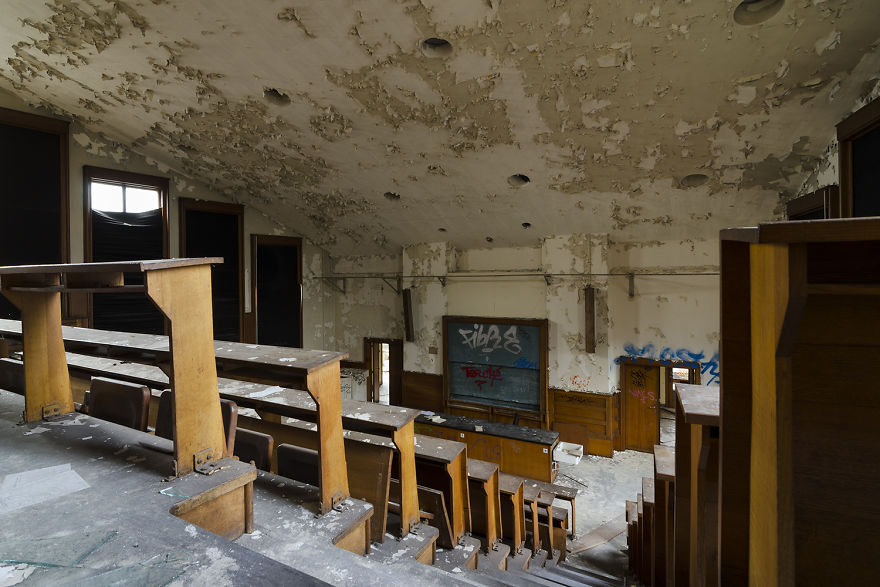 #8 The Maas River may be seen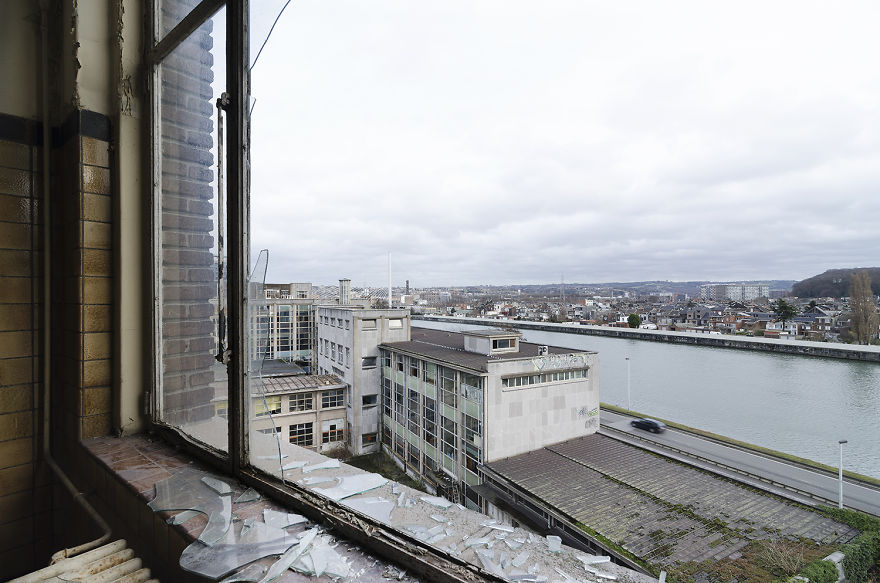 #9 Among the numerous classrooms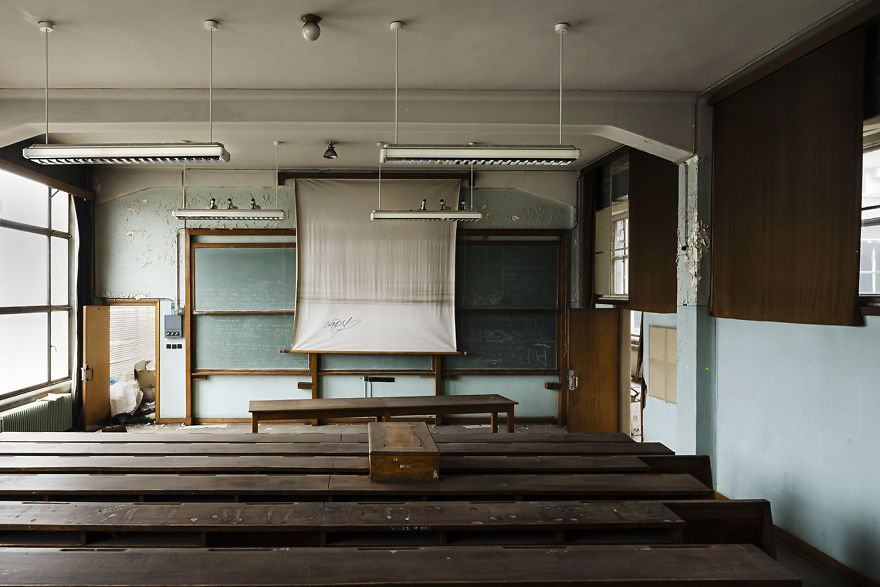 #10 the main auditorium's entrance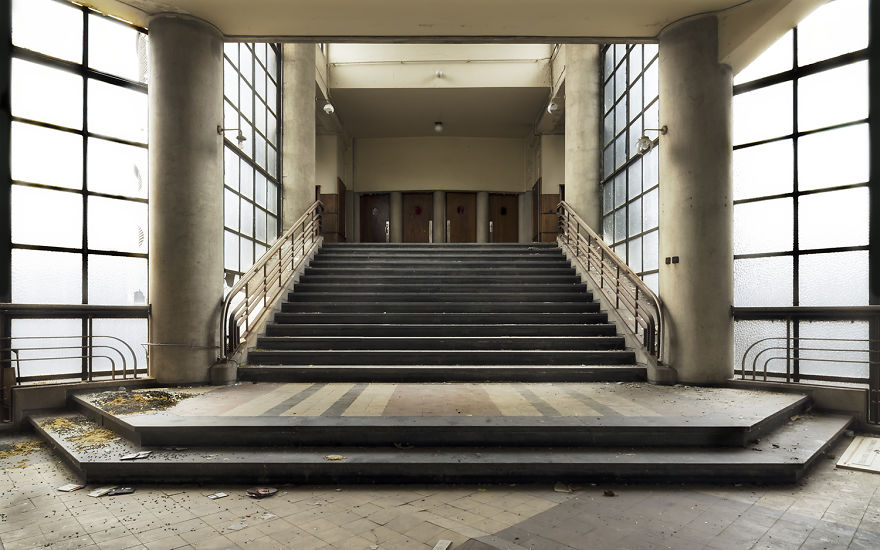 #11 faculty member's office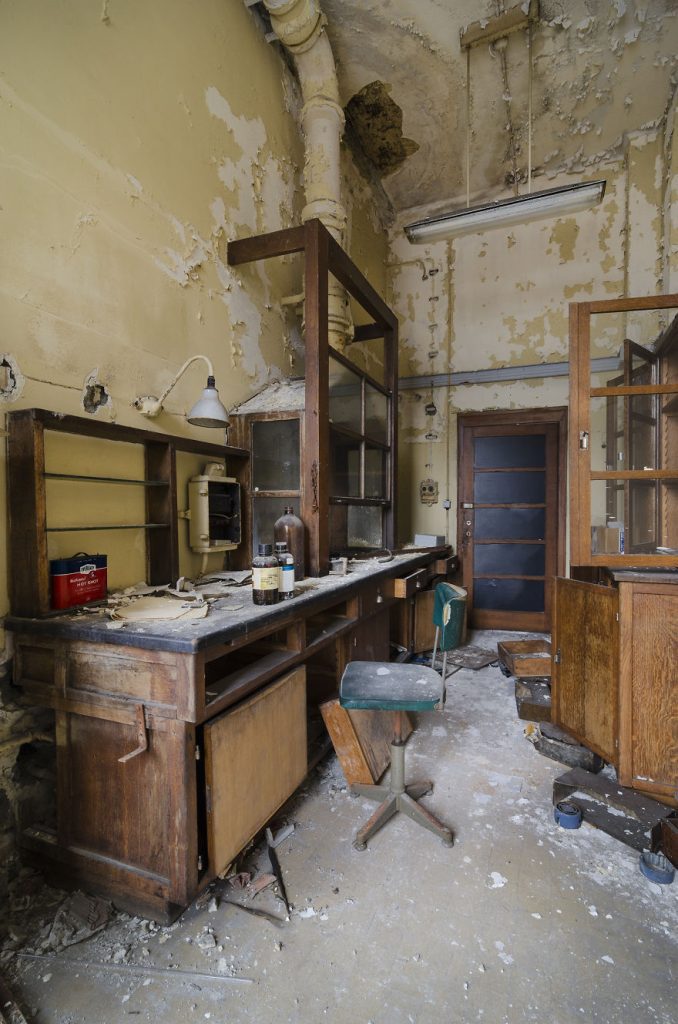 #12 a different auditorium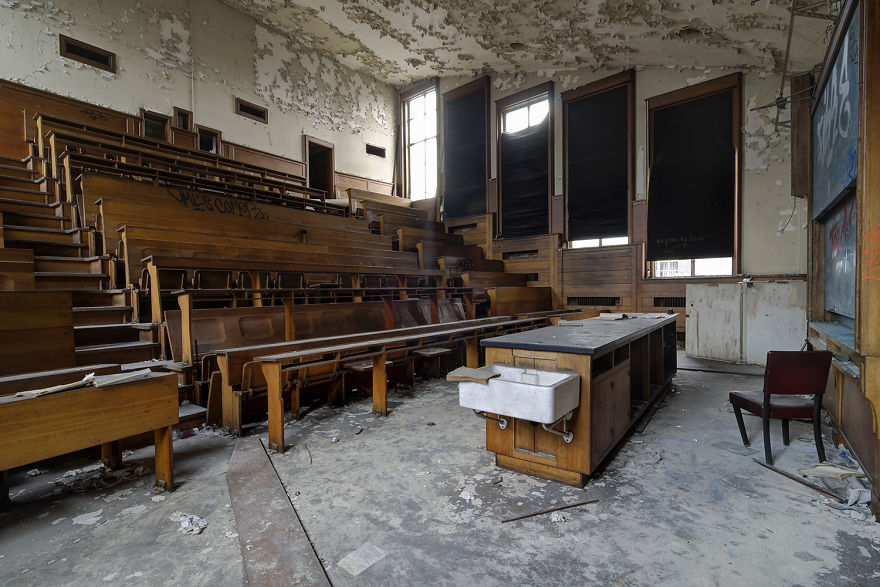 #13 Among the several offices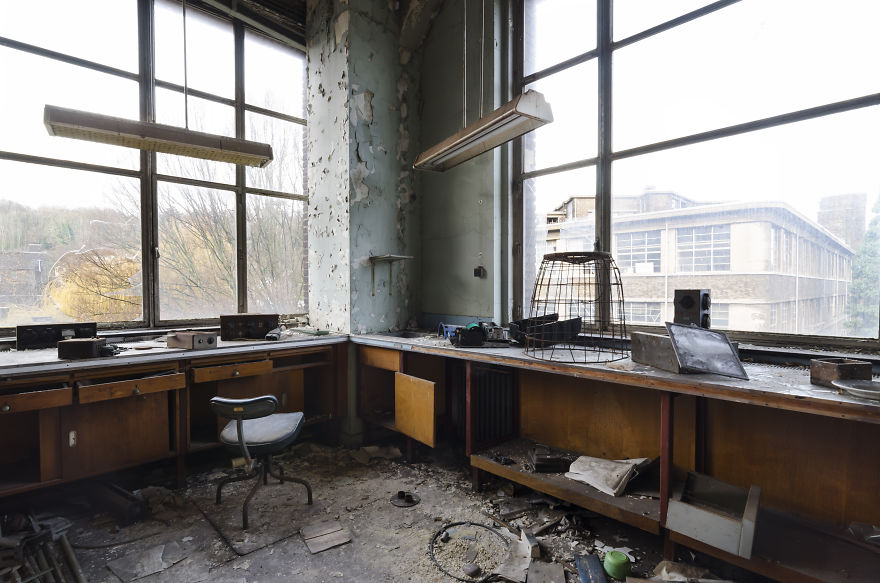 #14 Lab equipment was abandoned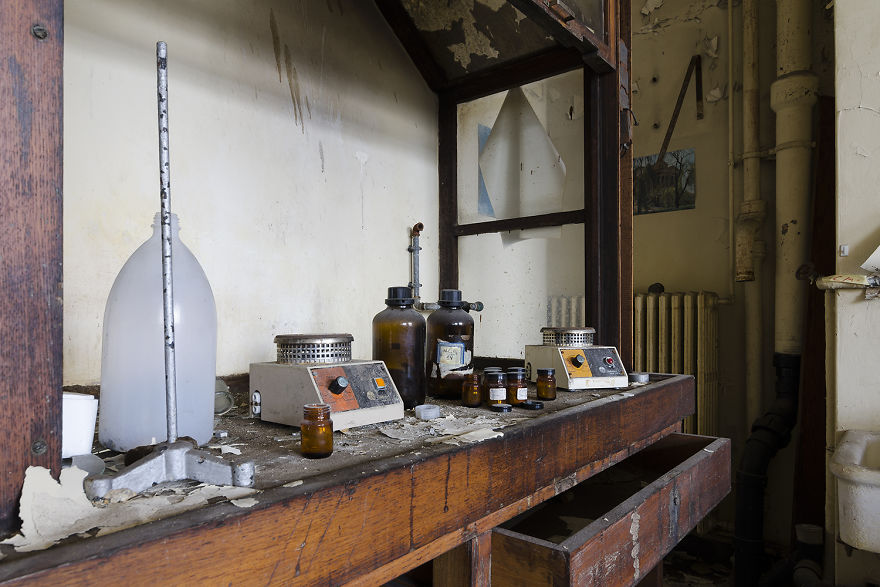 #15 Hallway