I went to a deserted hotel in Ireland that had many items still unclaimed
More info: romainveillon.com | Instagram | twitter.com | Facebook
An intriguing article about a long-abandoned tourist hotel piqued my interest on a recent trip to Ireland. I felt an irresistible pull to visit. What I found inside was beyond my wildest imagination! Nature, in all its raw power, had retaken the premises. Rooms were transformed with green tapestries of ferns, ivy, and other vegetation.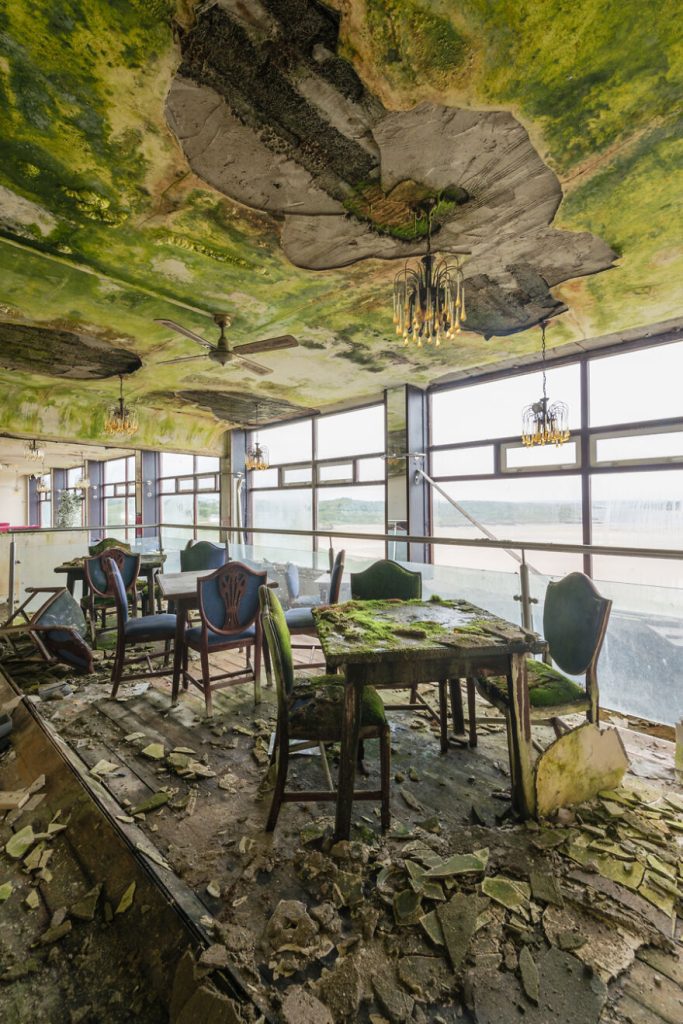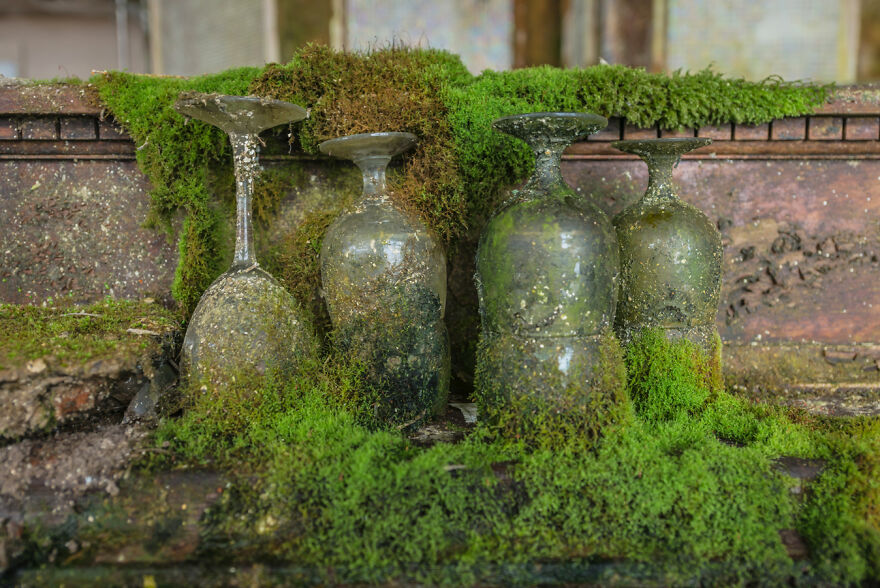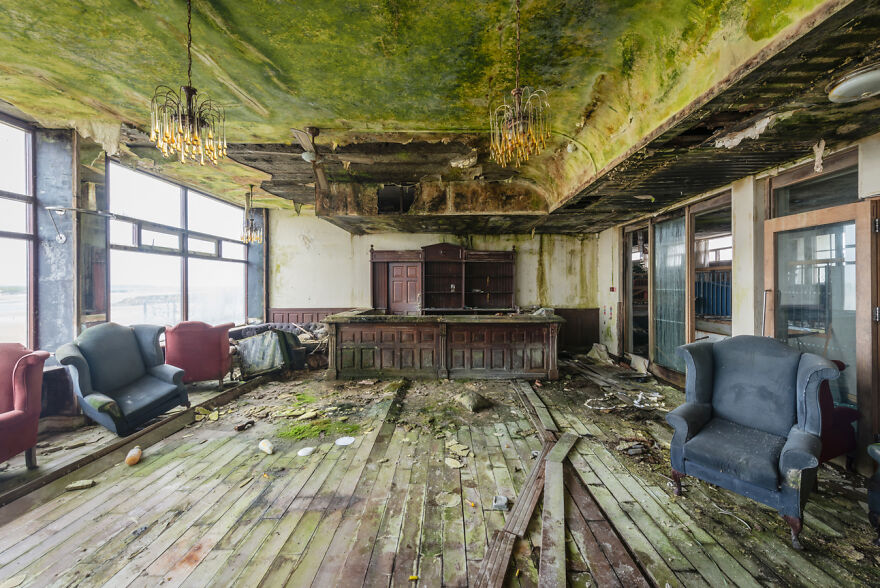 Perched along the coast, the hotel had undoubtedly faced many storms. The forces of nature shattered windows, allowing rain to seep in, nurturing the growth that took over the once bustling establishment. Time had stood still, preserving remnants of the past: phones, tables, paintings, televisions, and even hairdryers remained untouched.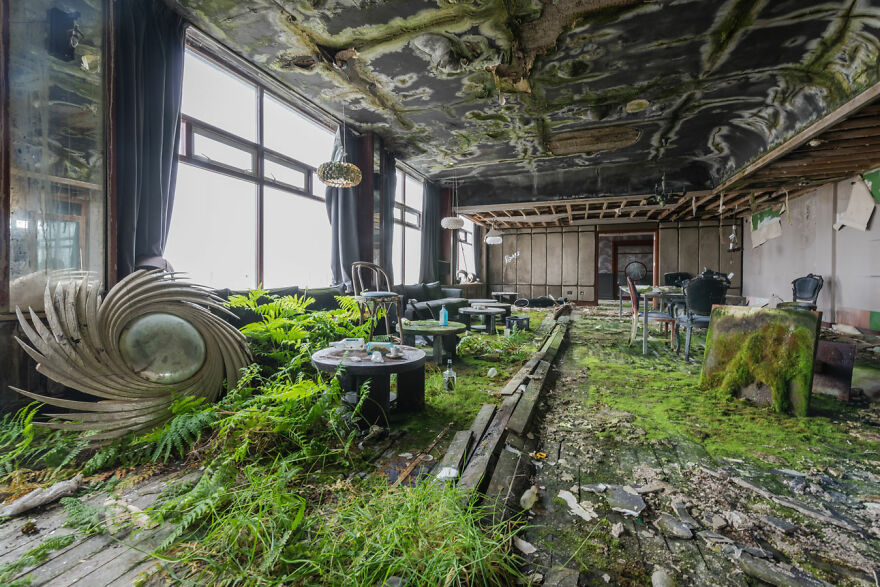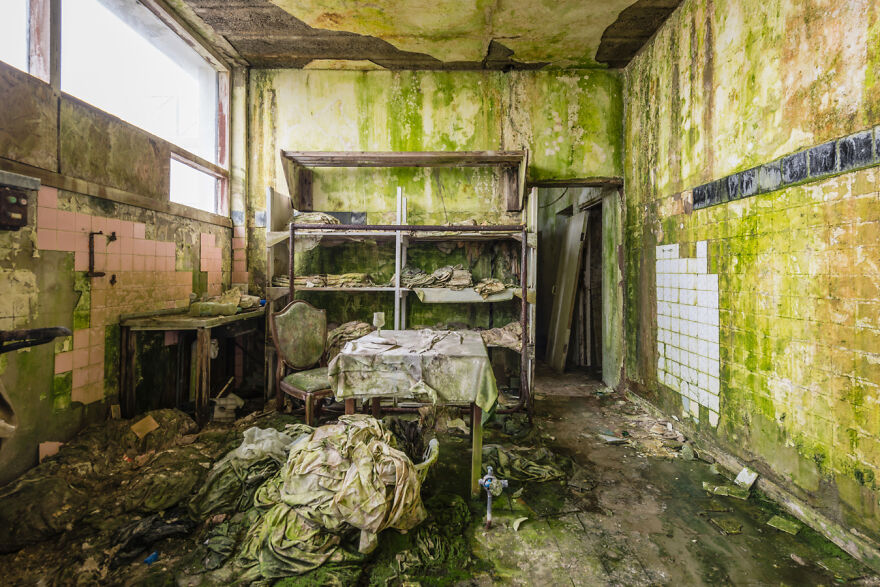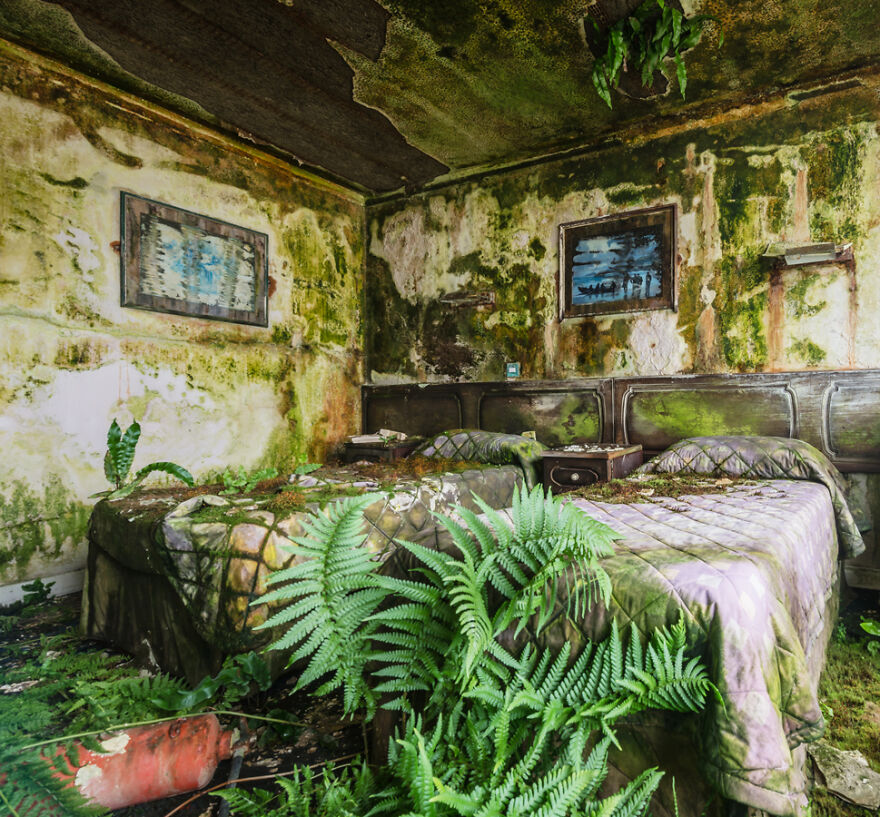 Walking through this deserted wonder was akin to being in a post-apocalyptic film. It felt as though humanity had vanished, leaving behind only memories. Capturing the essence of this place through my lens, I aimed to portray the eerie beauty of abandonment.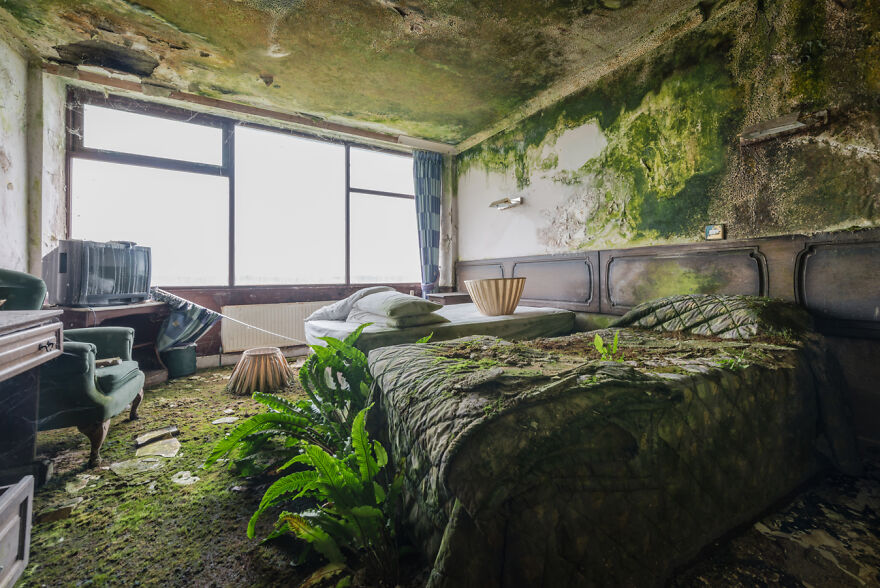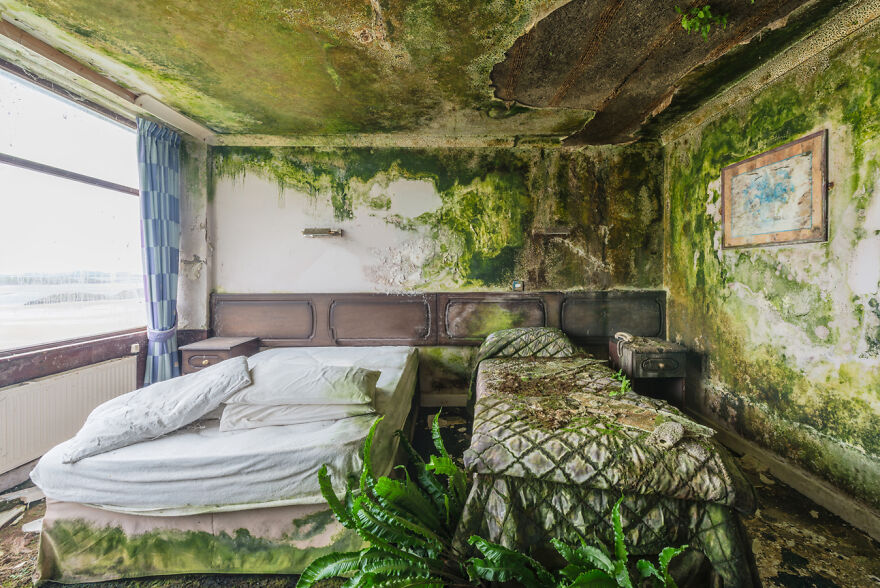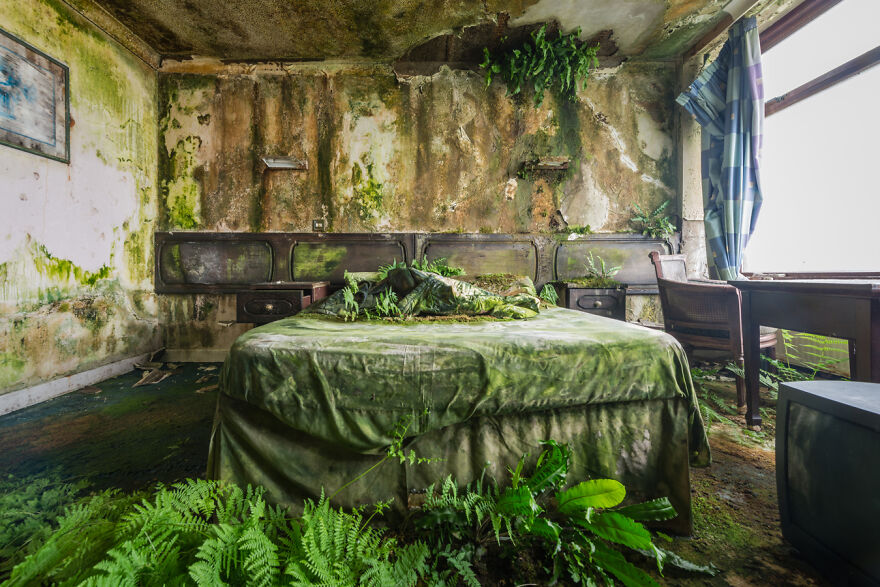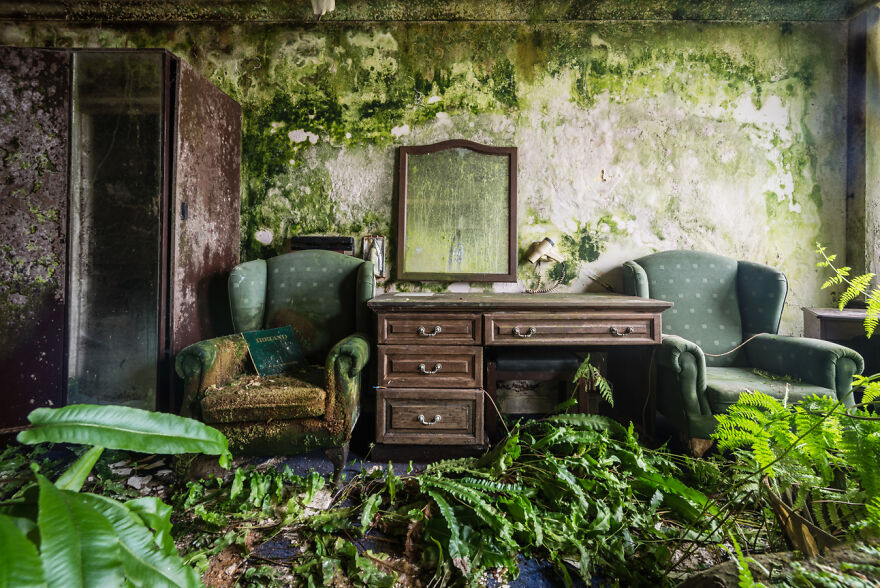 There's a captivating allure to places overtaken by nature, where human influence seems to have vanished, creating a scene straight out of a dystopian novel. The absence of graffiti and litter added to the pristine nature of this location, which hadn't seen a visitor in nearly a decade. Framing the perfect shots in the cramped rooms was challenging, but spaces like the restaurant and bar provided more room for creativity. In a playful twist, I approached my documentation as if promoting the hotel to prospective guests, showcasing the remaining relics.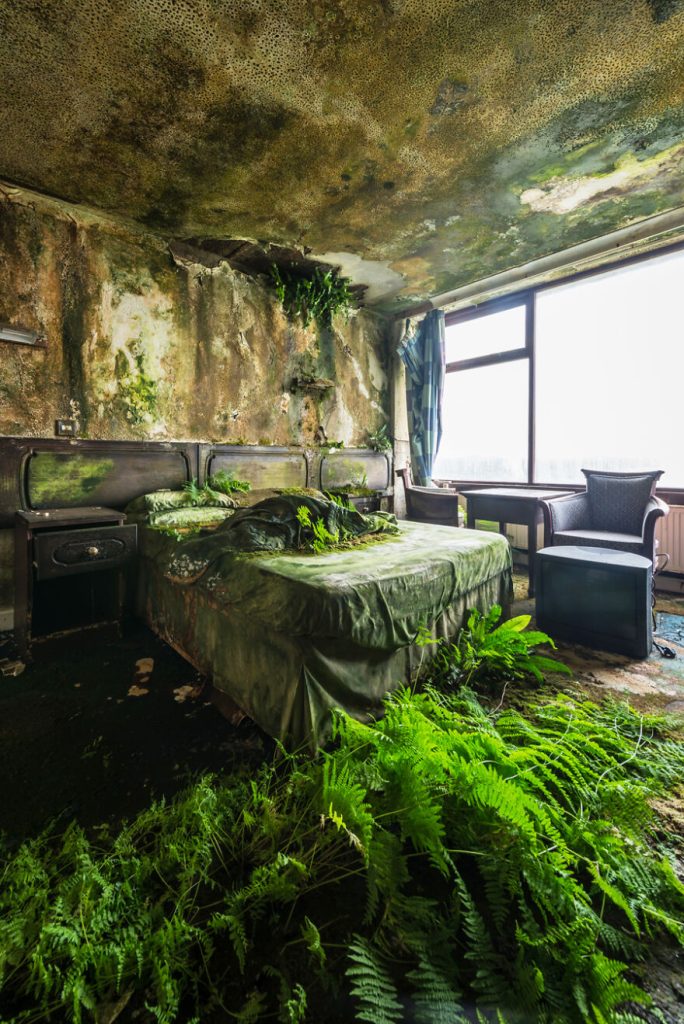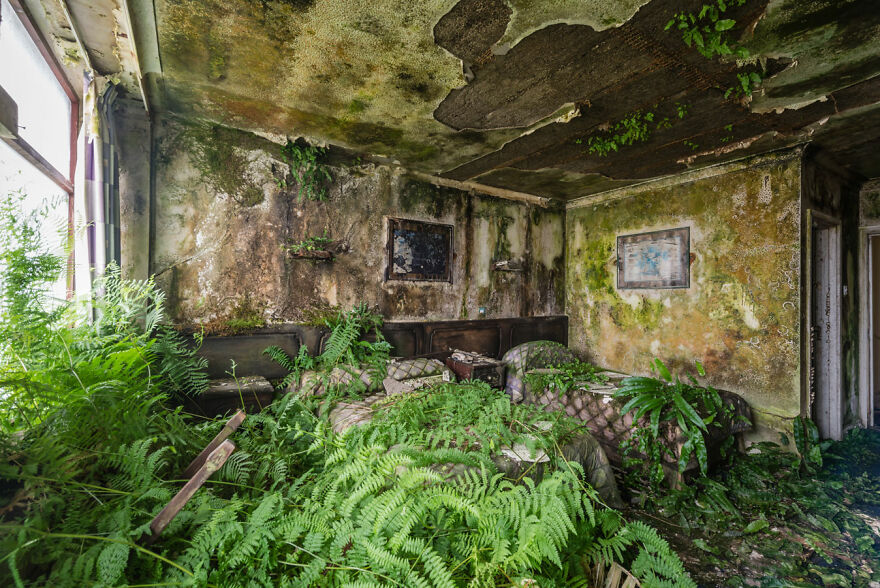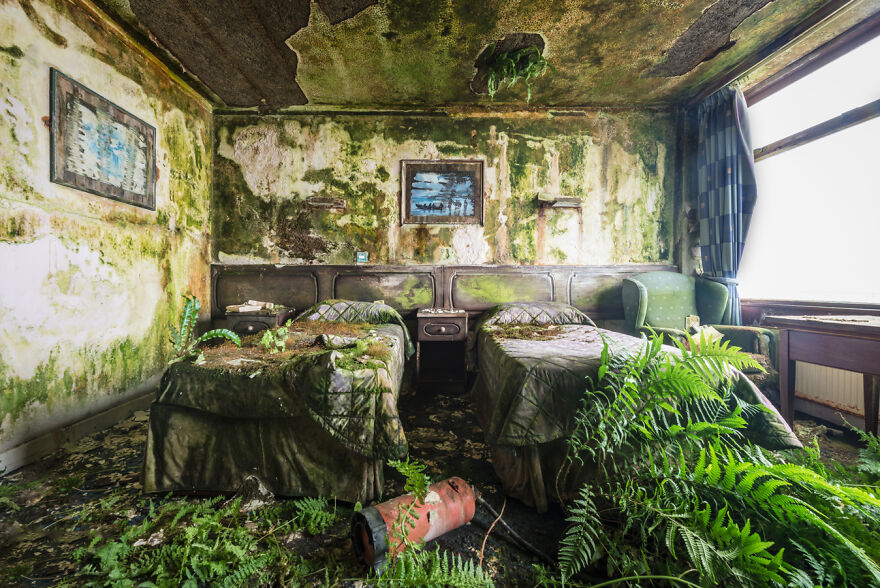 Of all the spaces, one room particularly captivated me. It will grace the cover of my upcoming book. Two paintings hung defiantly on a wall amidst the decay, accompanied by the ever-present greenery. A fire extinguisher, possibly used in the hotel's final moments, lay discarded on the floor while remnants of the outside world, like a nearby phone, still lingered.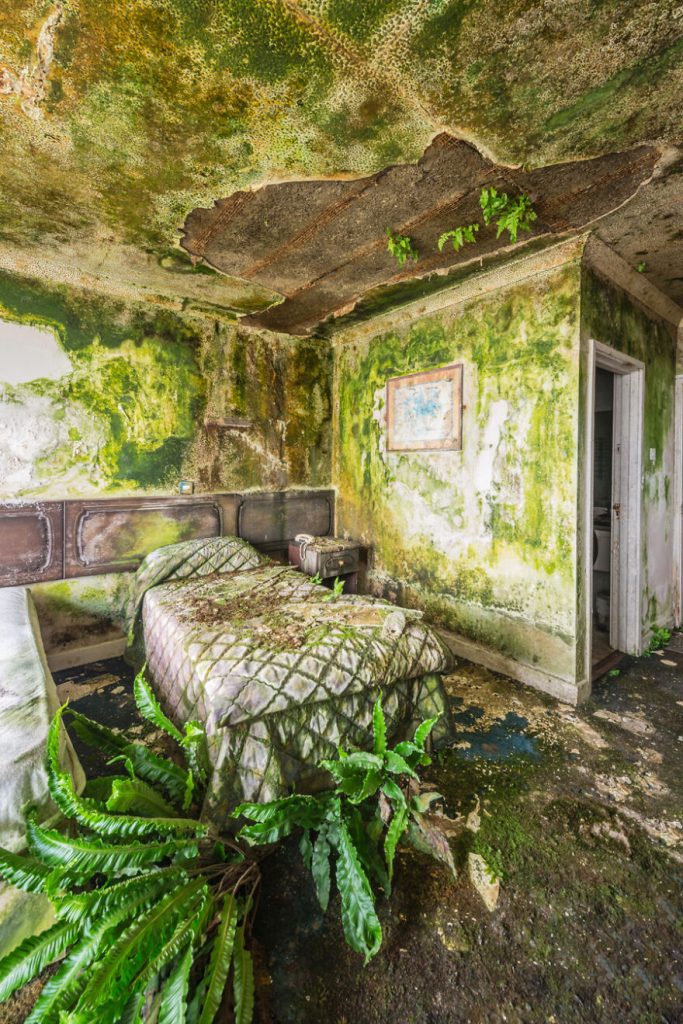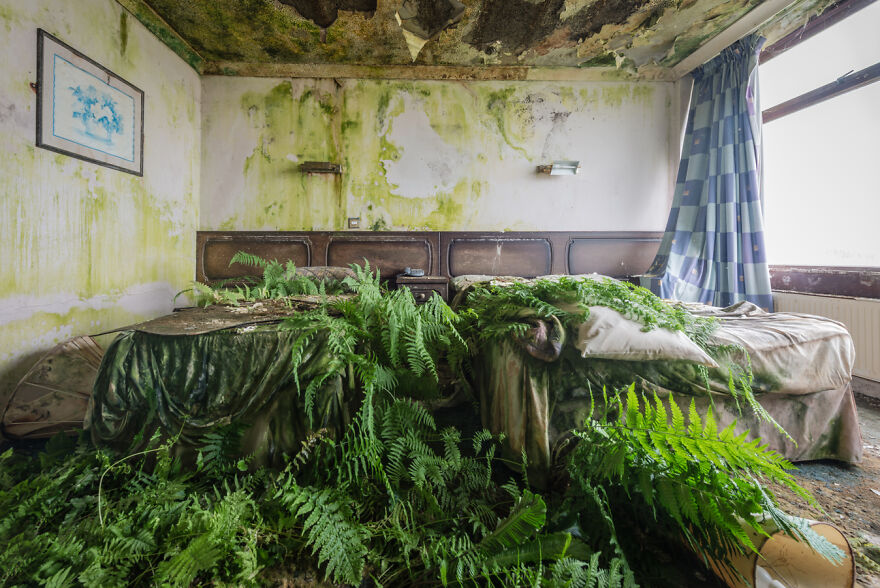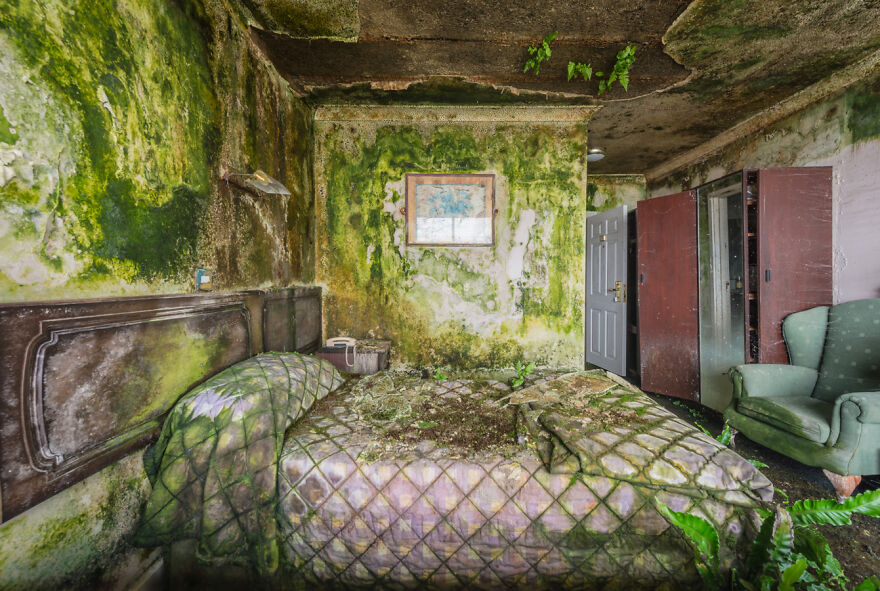 My photos aim to evoke memories of post-apocalyptic tales like "The Last of Us" or "I Am Legend." Yet, the equipment I used, a Nikon D800 with a wide-angle lens, is the same as I utilize in other settings. The magic happens in post-processing, where color and light are enhanced.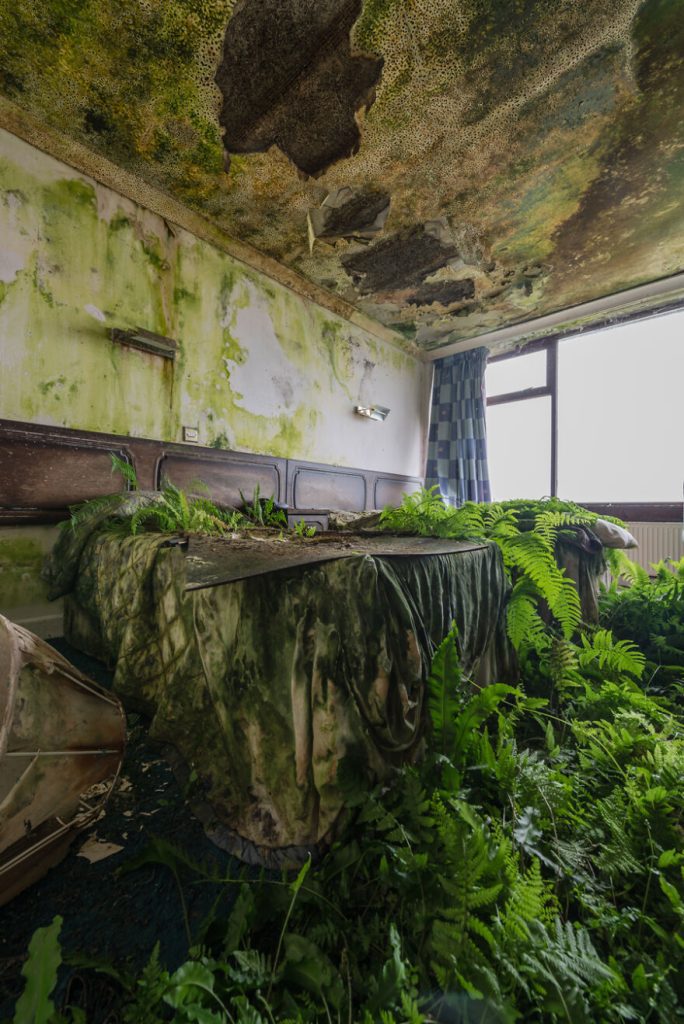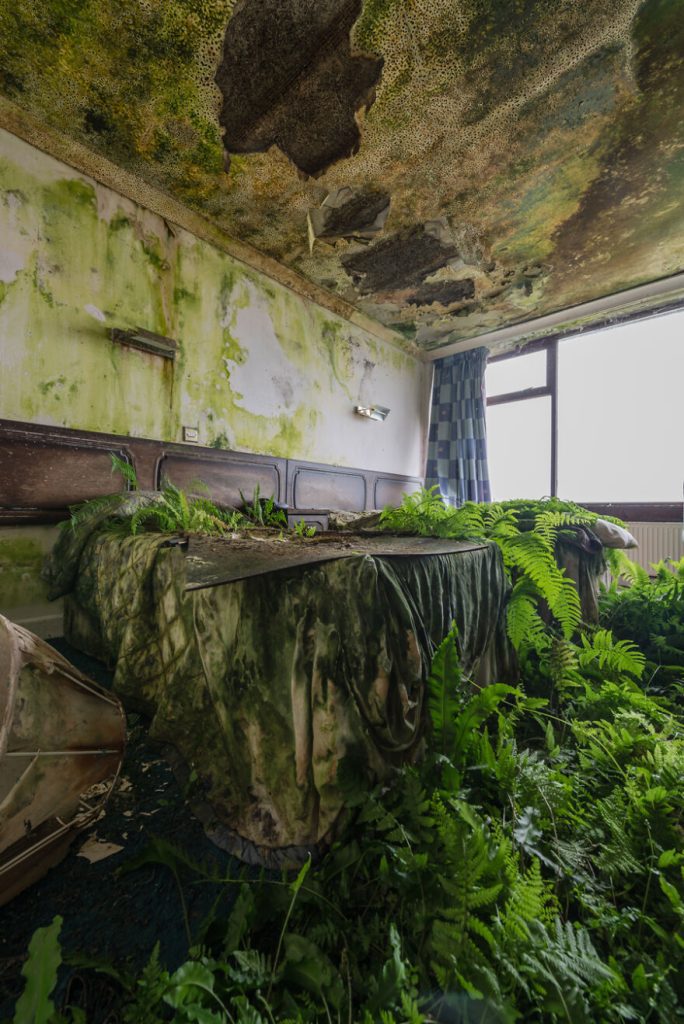 My adventures in abandoned places are more comprehensive than in Ireland. Take Kolmanskop, a once-thriving mining town in Namibia's Namib Desert. Born from diamond prosperity, it now lies consumed by desert sands after the diamond veins ran dry. Time has paused there, creating an otherworldly ambiance.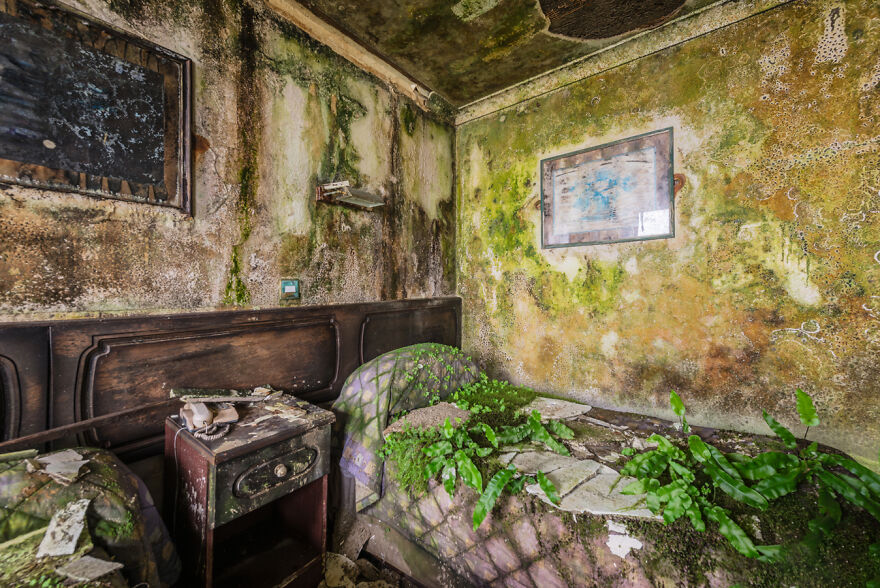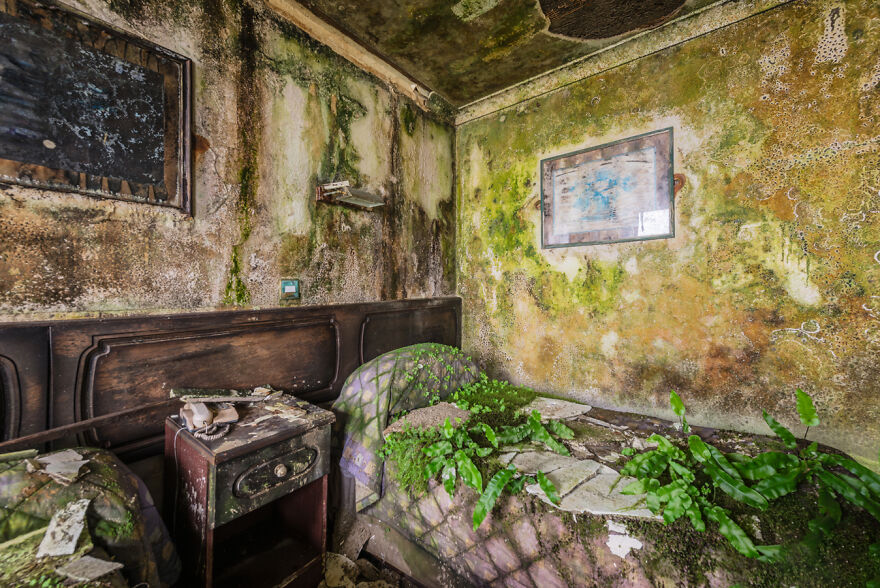 Beyond the visual allure, my photography often carries an underlying environmental message. "The World Without Us" shows how our world might evolve in humanity's absence. It could be a sobering look into a potential future, urging us to cherish our present. Most importantly, I hope viewers find their narratives in my works, connecting with the images in deeply personal ways.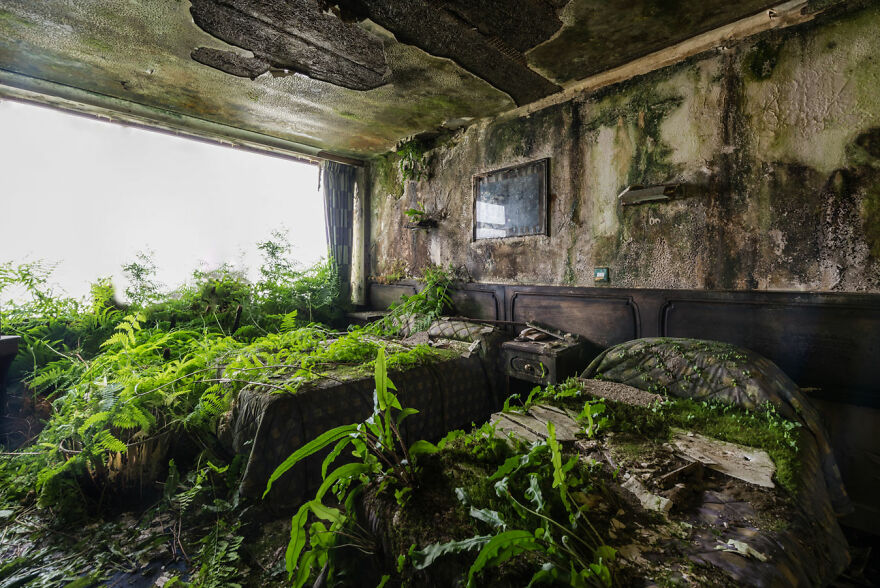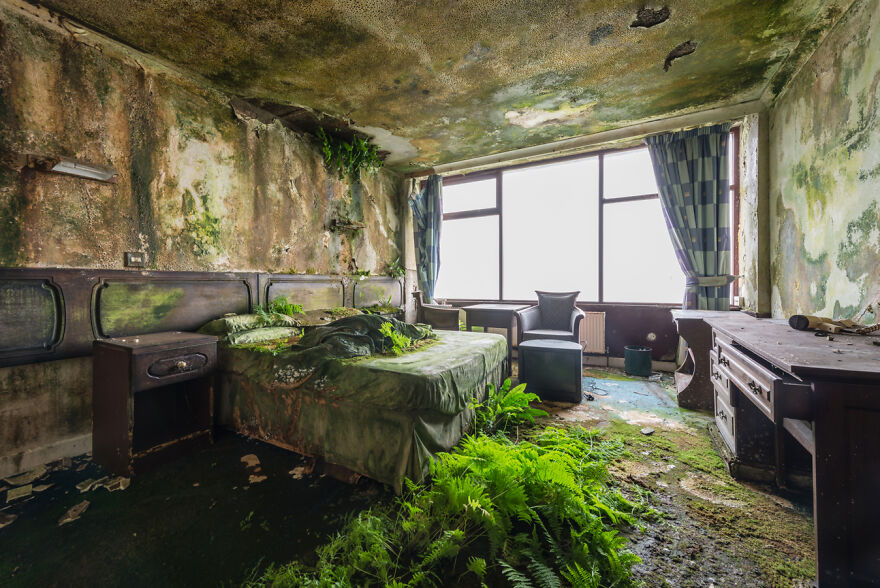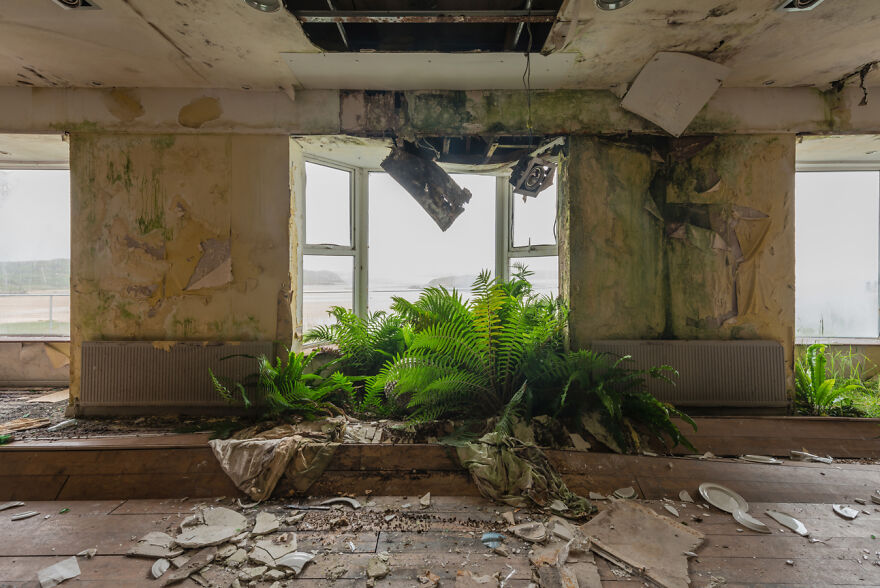 Source: boredpanda