Incredible photos show a 50-year-old elephant in Kenya with 100-pound tusks that are closely guarded, cooling down in the sun by dousing itself in the dust
Incredible images have surfaced depicting Craig, a 50-year-old African Savannah Elephant under strict protection, wiping himself down to cool off as he walks through the underbrush of Kenya's Amboseli National Park. Clint Ralph, a professional photographer, took the pictures after traveling to Kenya, mainly to photograph Craig as he approached retirement. One of only 20 estimated "mega tuskers" still living today, Craig's tusks are said to weigh about 100 lbs apiece.
Craig, an elderly elephant, is shielded from poachers and hunters by Maasai Warriors round-the-clock from a distance . Craig, an African Savannah Elephant, has a life expectancy of 70 years, the most extended lifespan of any animal, excluding humans. Clint Ralph's breathtaking photographs show Craig happily in the African wilderness with his gigantic tusks while a Maasai Warrior stood vigil to dissuade poachers.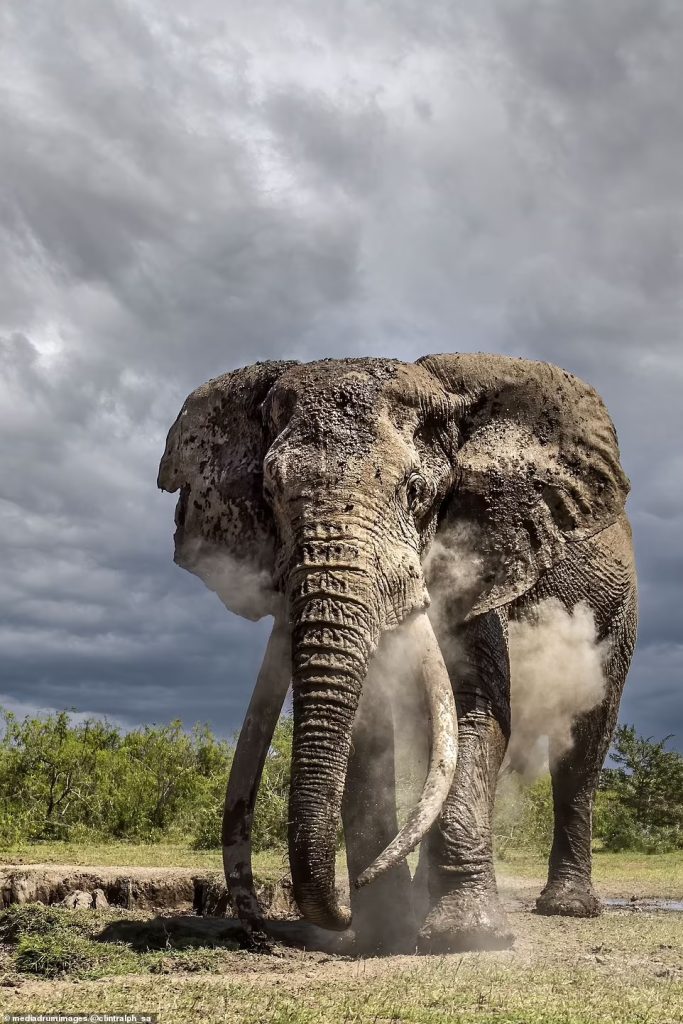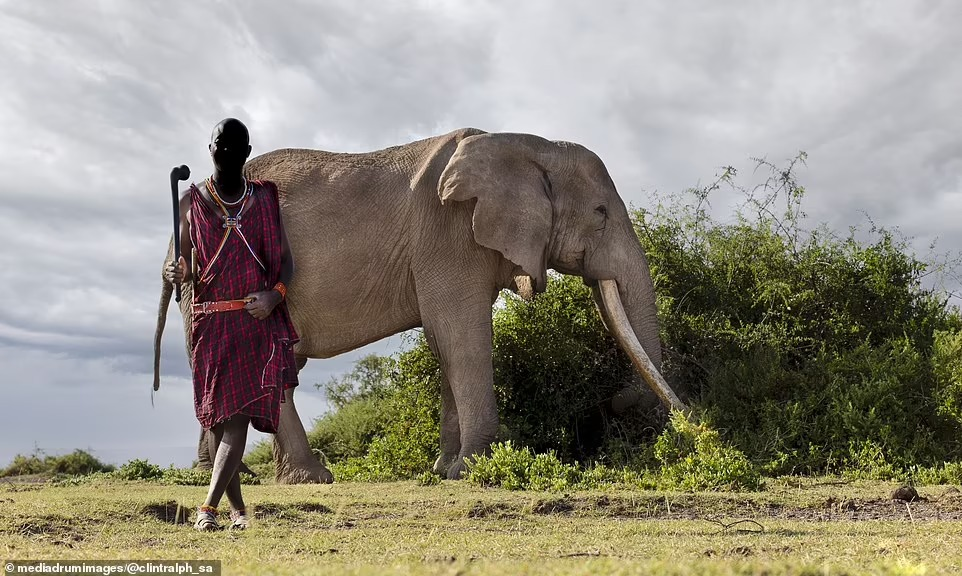 Craig is a legend in our day and age, and Clint Ralph's photograph of him stands out from the rest due to its originality and topic . These spectacular photographs of Craig, who could weigh up to seven tonnes and reach a height of 13 feet, were captured by Clint using a Canon R5 mirrorless camera .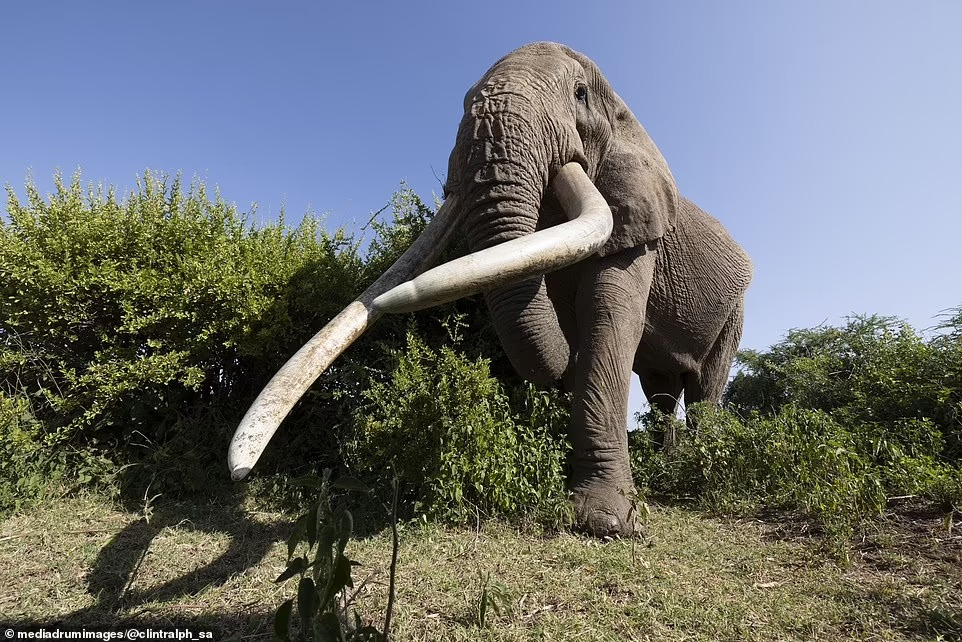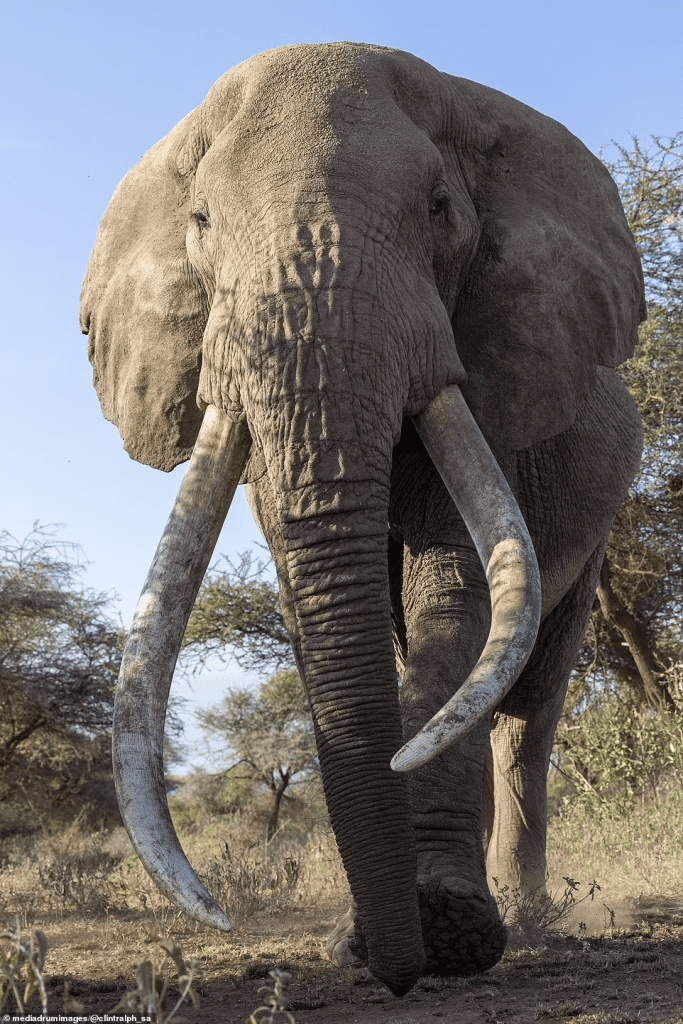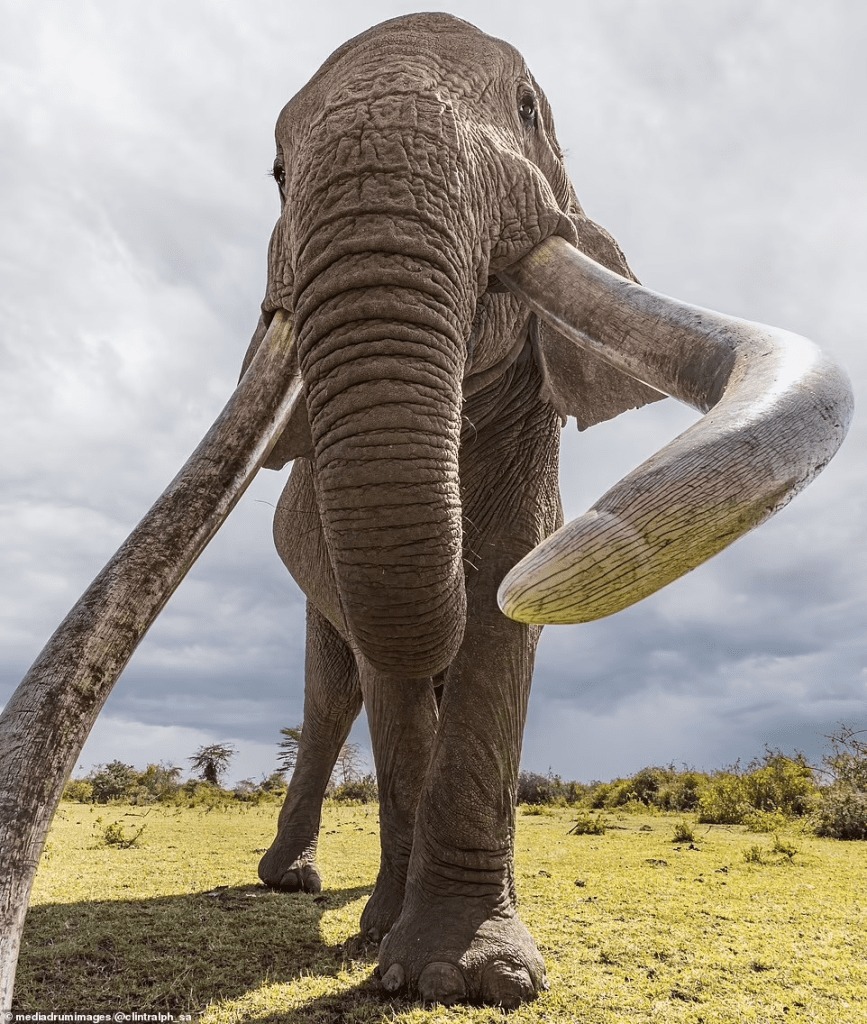 The images of Craig, a 50-year-old elephant with massive tusks weighing 100 pounds apiece, illustrate the beauty of African Savannah Elephants and the measures being taken to save them from poachers.