At A Shelter, A Pigeon Who Can't Fly, And A Puppy Who Can't Walk Have An Exceptionally Lovely Friendship
The amazing and unusual friendships that may develop between various species in the animal realm never cease to astound us. A prime illustration of this is the endearing tale of Herman, a pigeon unable to fly, and Lundy, a dog unable to walk.
Herman was discovered unable to fly and left behind by his flock, sitting in a parking lot. Thankfully, Sue Rogers, the creator of The Mia Foundation, saved him and took him into her sanctuary. Herman immediately gained acceptance in the shelter despite his physical restrictions, and he especially enjoyed caring for Sue's new puppies.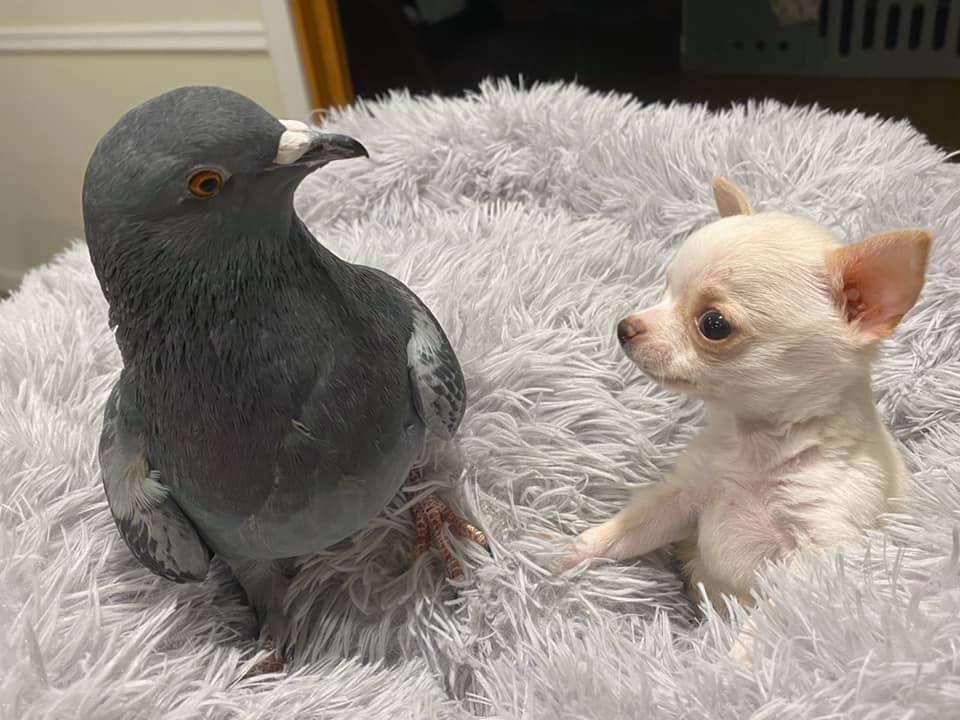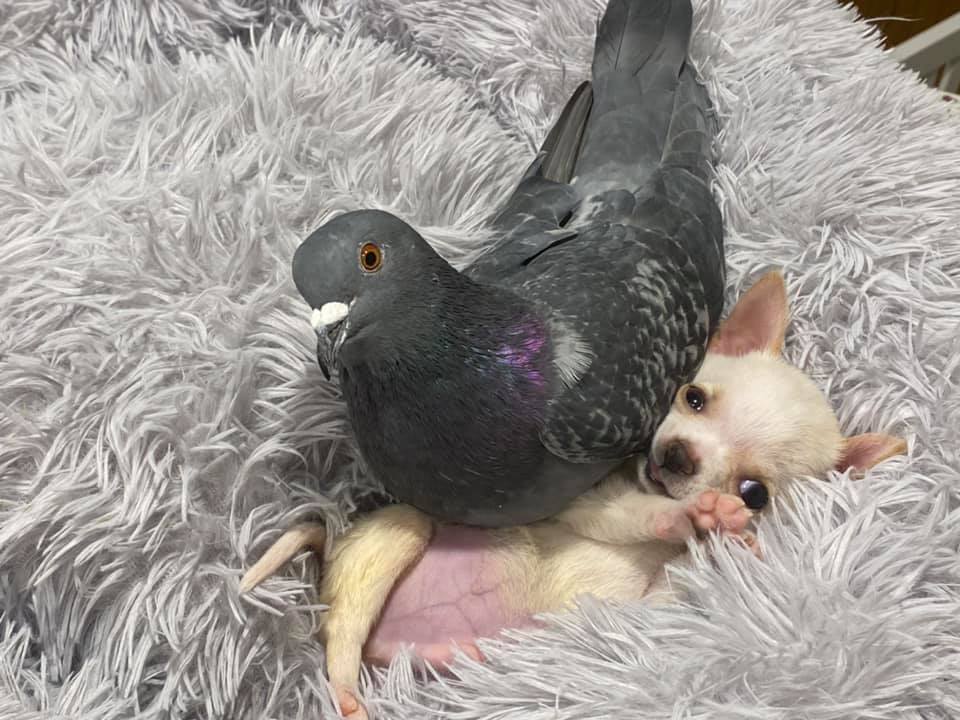 Herman met Lundy, his best buddy because he loved puppies. Due to swimmers syndrome, Lundy was born without the ability to utilize his back legs. Yet, he was a warrior like Herman, and with the support of the shelter's personnel, he could prosper.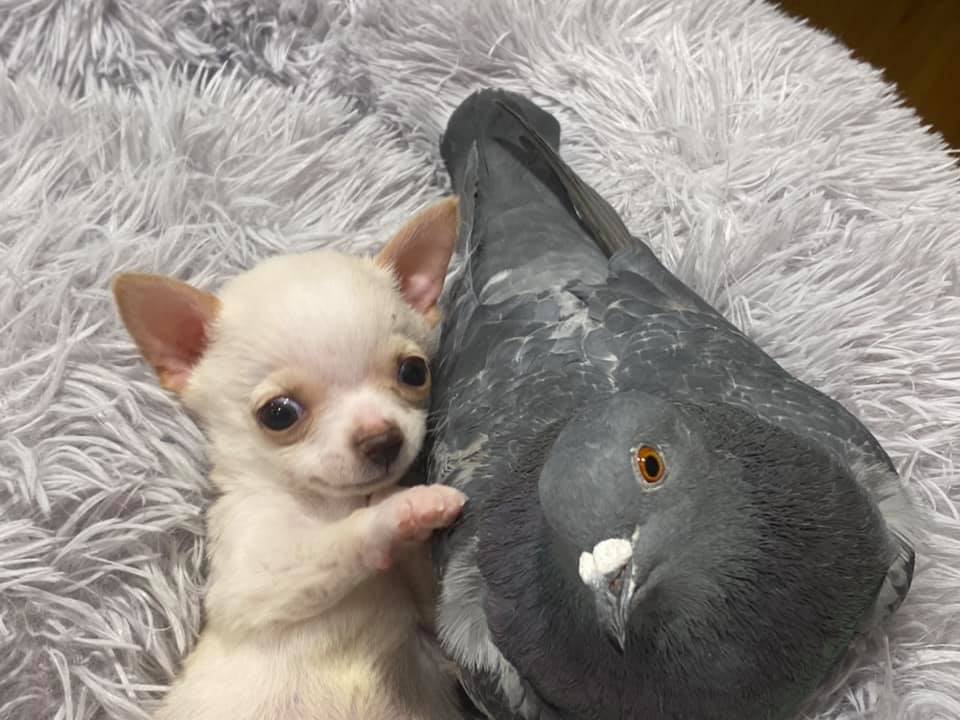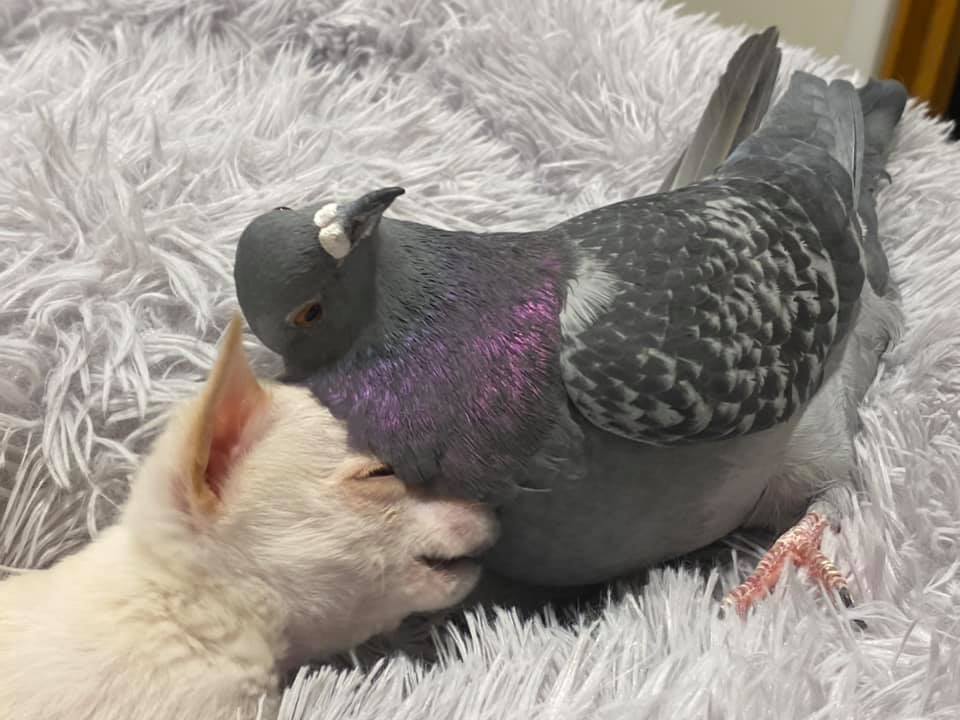 The two creatures hit it off right away, and a series of cute pictures of them rapidly became popular on social media. Their tale moved people worldwide, and contributions came in to help The Mia Foundation.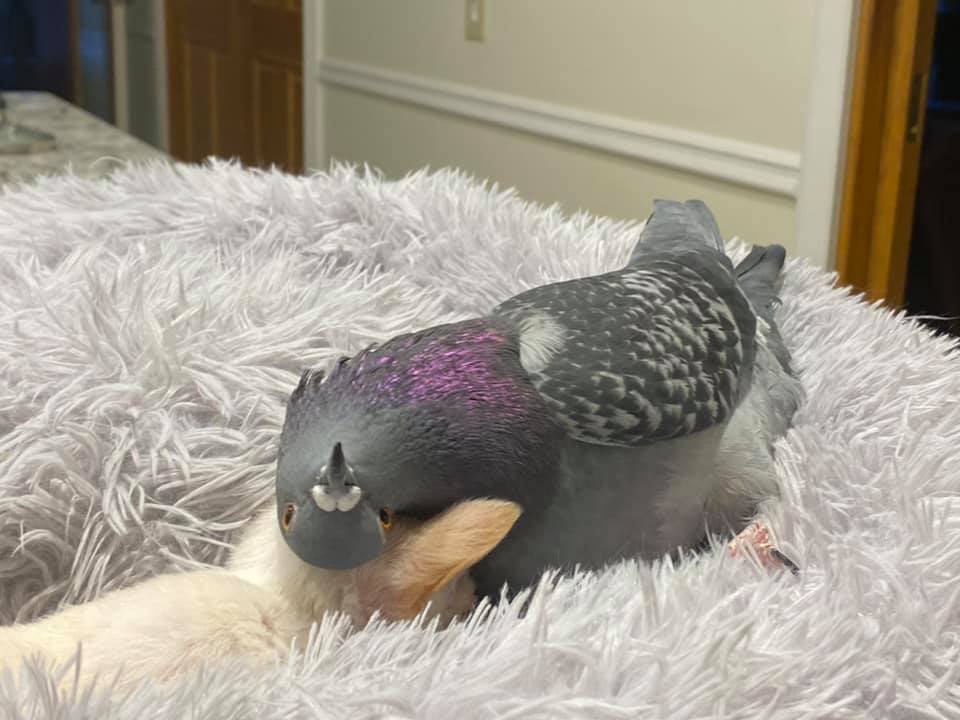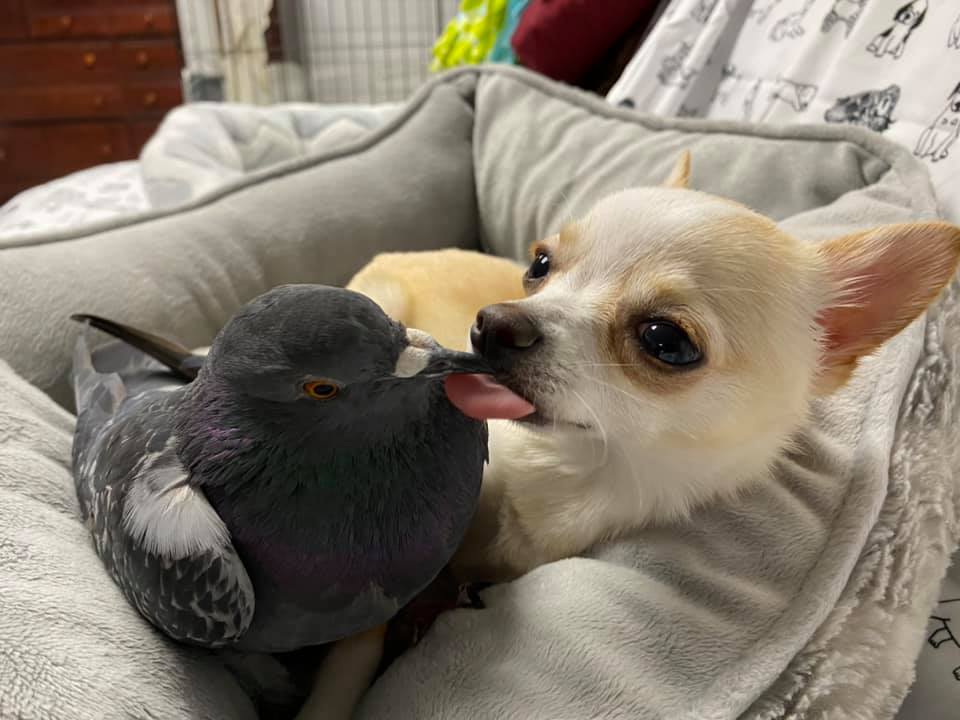 Lundy died a while back, but their special connection endures. The Mia Foundation has published a book based on their true tale and intends to write several picture books for kids.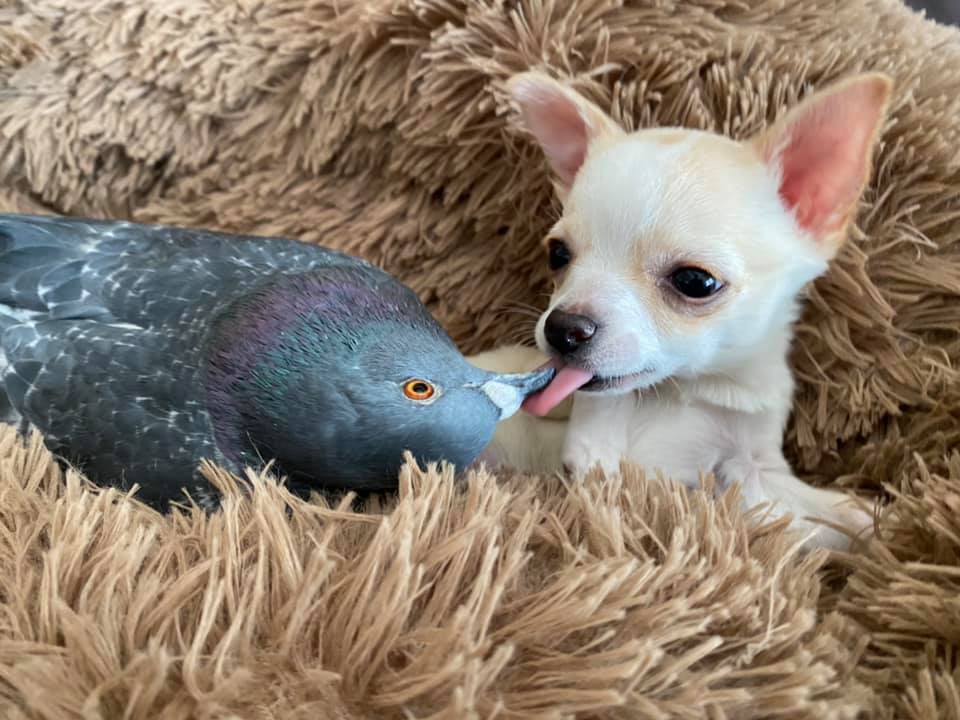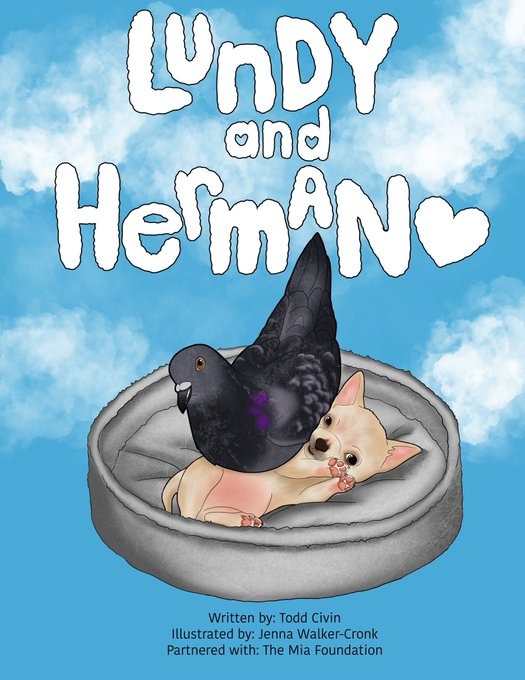 Herman and Lundy's story serves as a reminder of the strength of love and friendship in a world that can occasionally feel harsh and relentless. It demonstrates to us that despite our differences, we all can relate to and care for one another.