Moscow's unfinished and abandoned Khovrino Hospital
The enormous Khovrino Abandoned Hospital, commonly known as Umbrella, is situated in the Khovrino District, in the northern part of Moscow. The overall land area is 2.4 hectares, with a building area of100,000 square meters.
The hospital's building work started in 1980. However, it was put on hold in 1985 after five years of work. The facility was left unfinished and abandoned after that. On October 23, 2018, the building's demolition got under way. Google Maps shows the abandoned hospital in Khovrino. Alexander Popov provided the images.
#1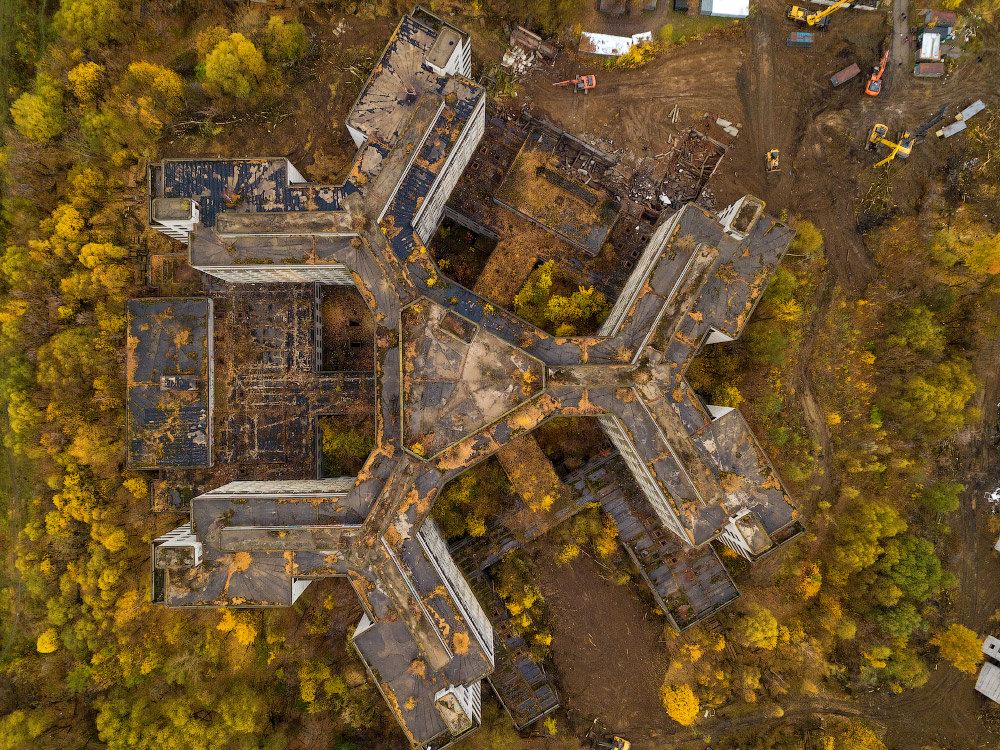 #2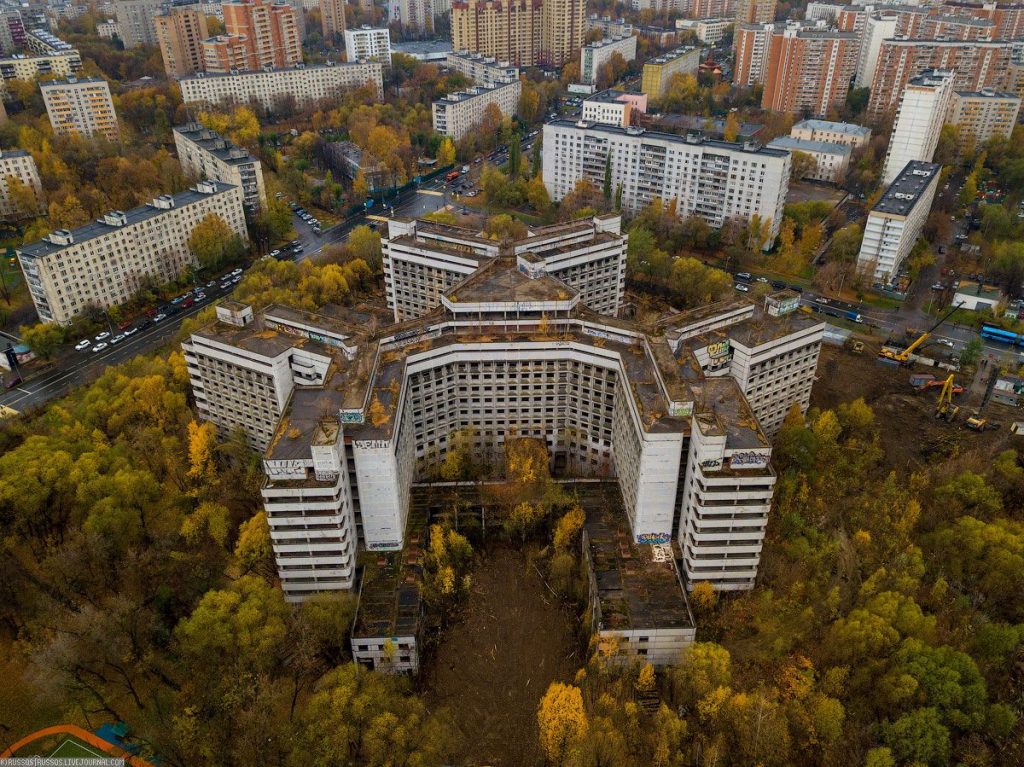 The eleven-floor building has an unusual layout that sets it apart from similar structures from the Soviet era. The construction of the hospital resembles a three-beam star with branches at either end.
#3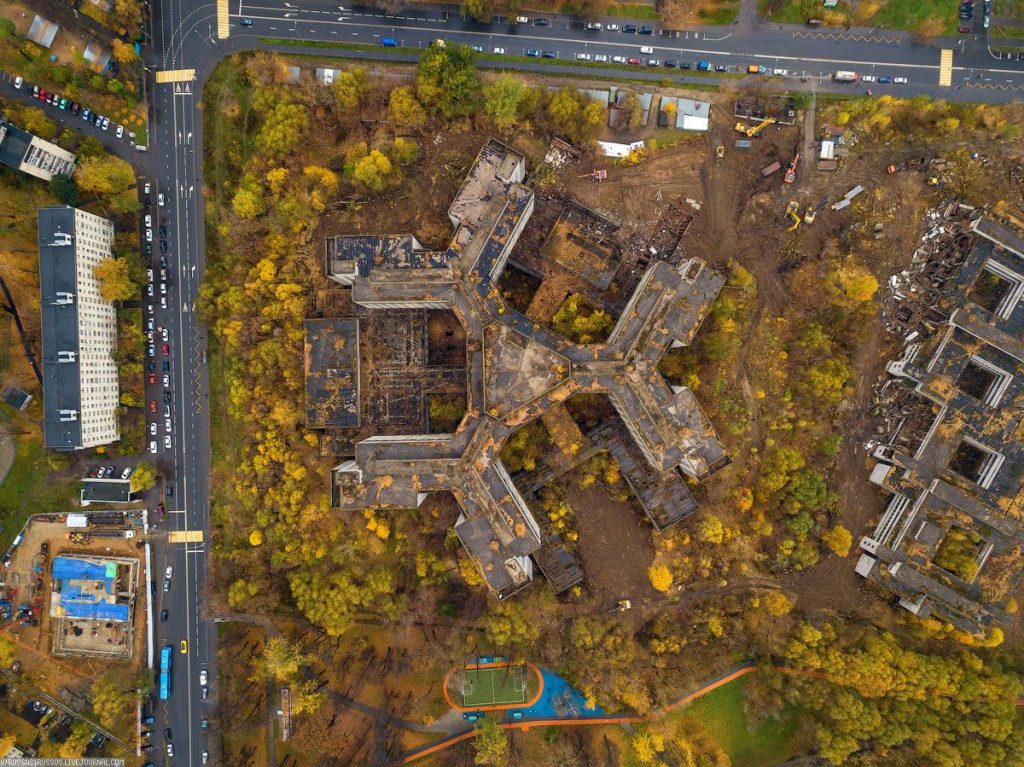 Ophthalmologic structure
#4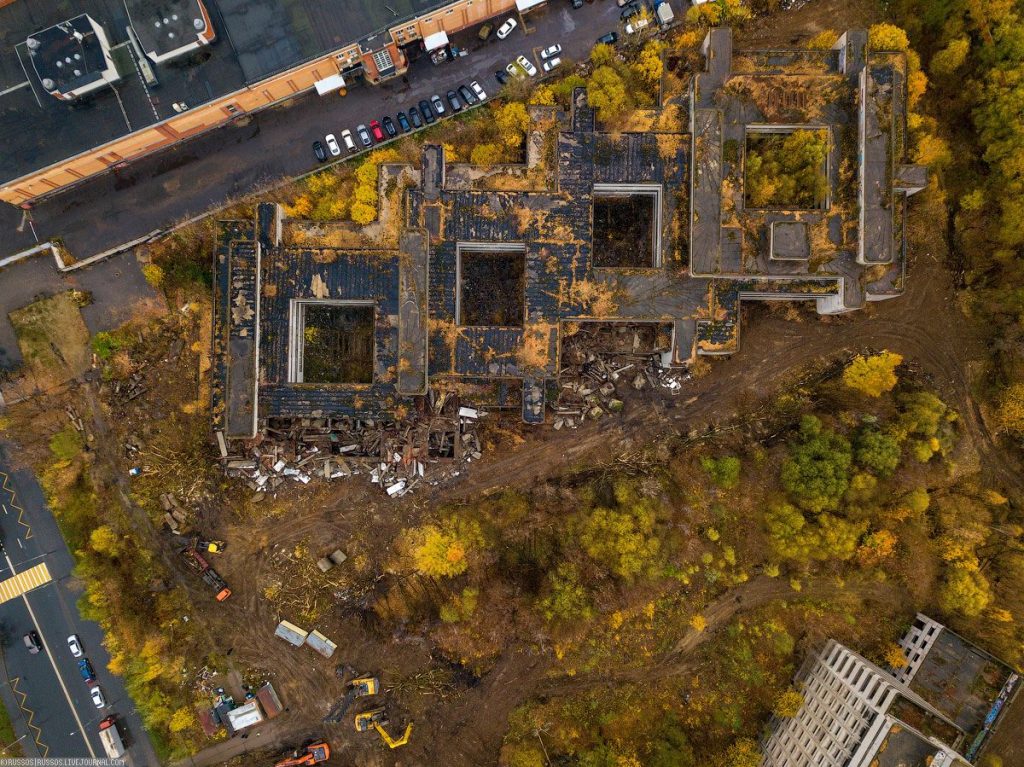 The hospital, which has a capacity of 1,300 beds, is constructed in the brutalism architectural style, which is distinguished by massiveness, the use of reinforced concrete, and unpolished shapes. There aren't any overlapping interfloor spaces or missing pieces of walls in some areas because building isn't complete. The building's basements are flooded.
#5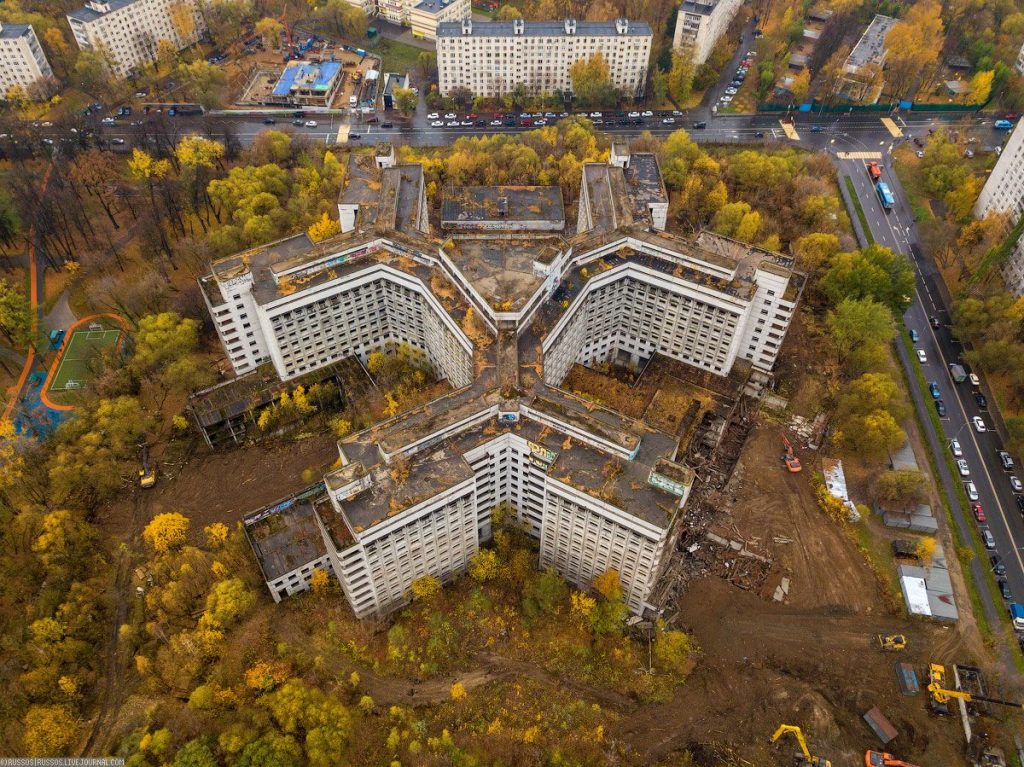 #6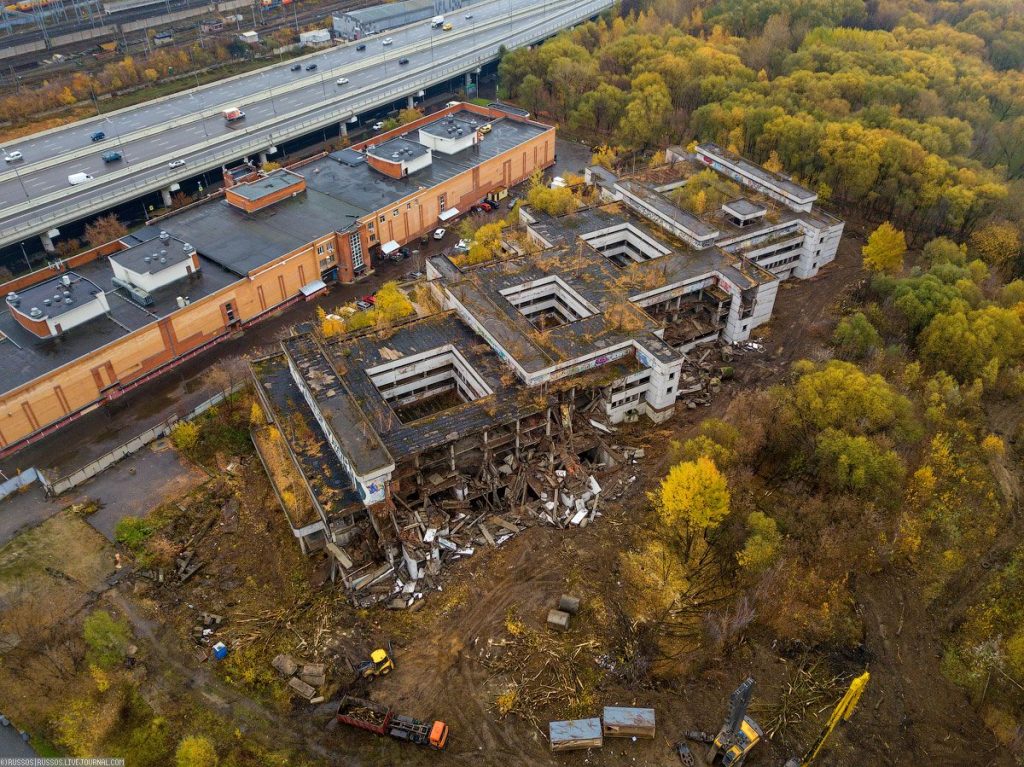 As the hospital was situated on swampland, progress was halted when the structure physically started to sink. Soon, groundwater inundated the building's basements, and fissures in the walls started to show.
#7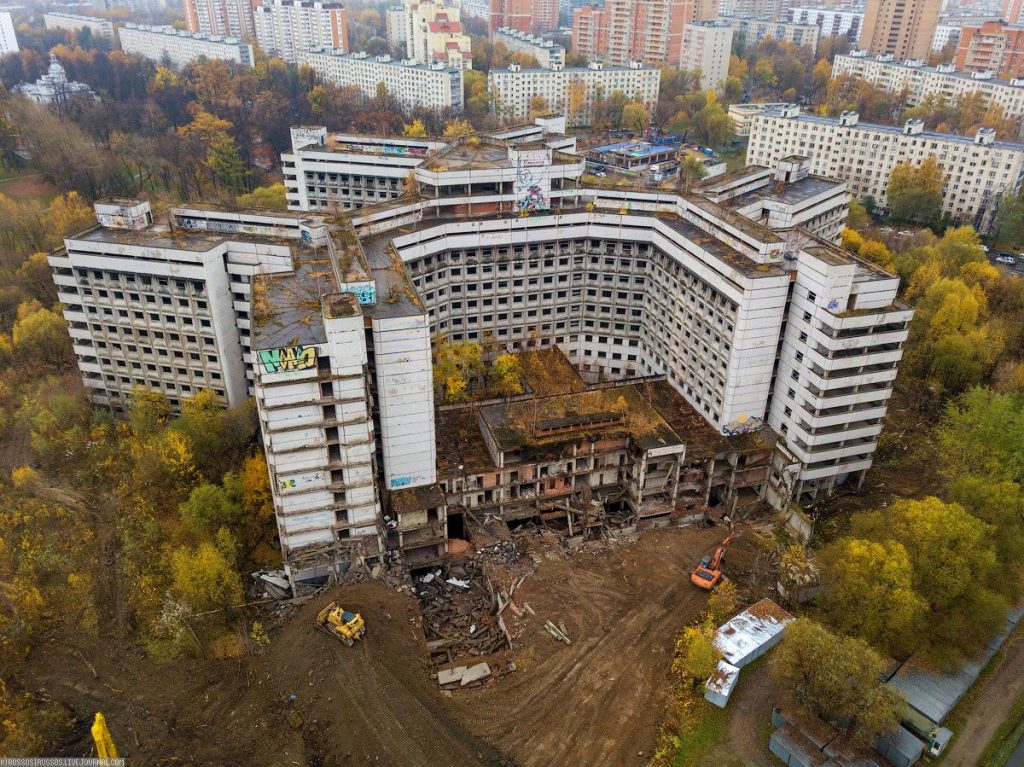 #8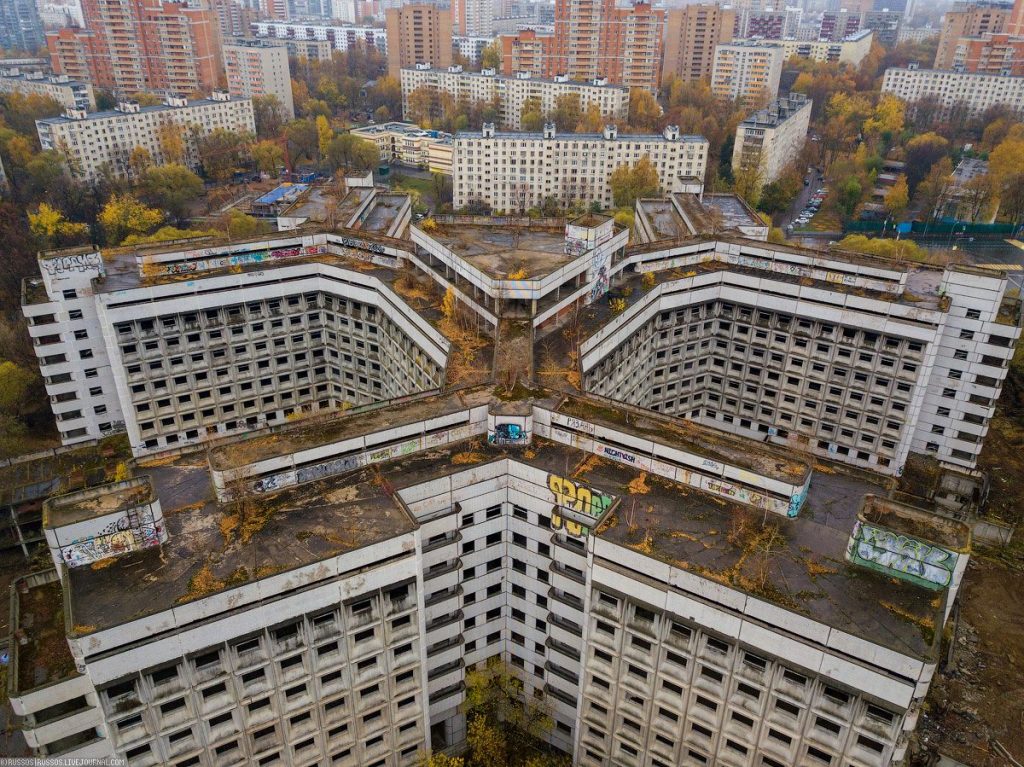 #9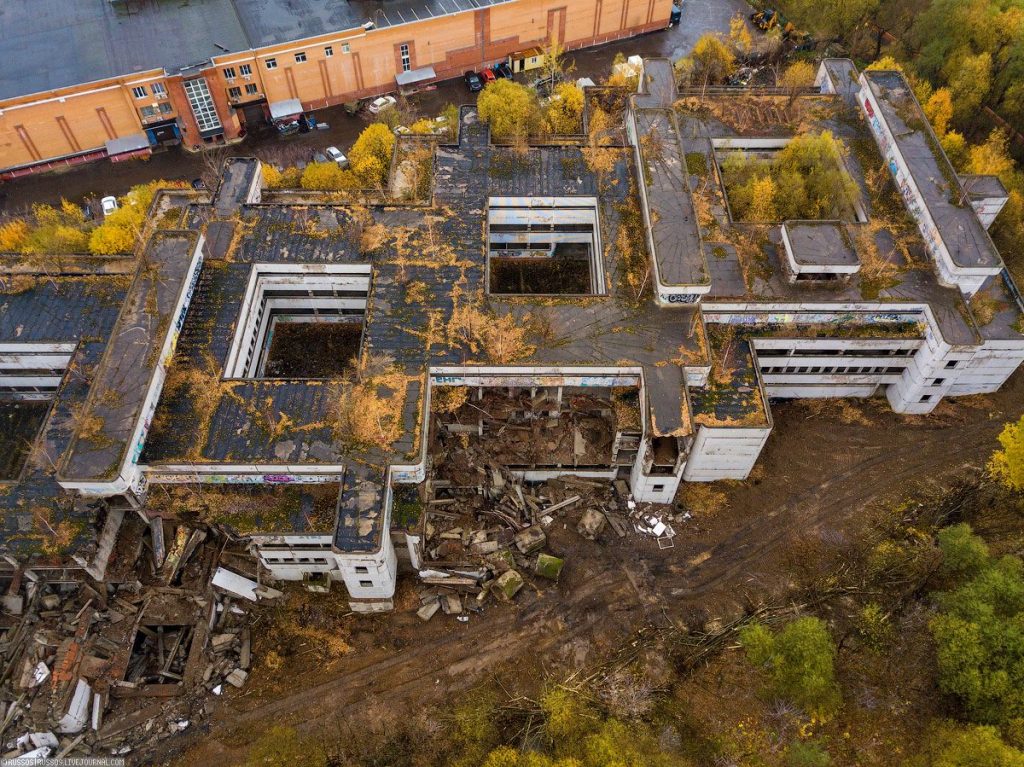 This abandoned building has drawn stalkers, extreme tourists, paintball players, and simply curious teens for many years. There were many mishaps and numerous crimes committed here.
#10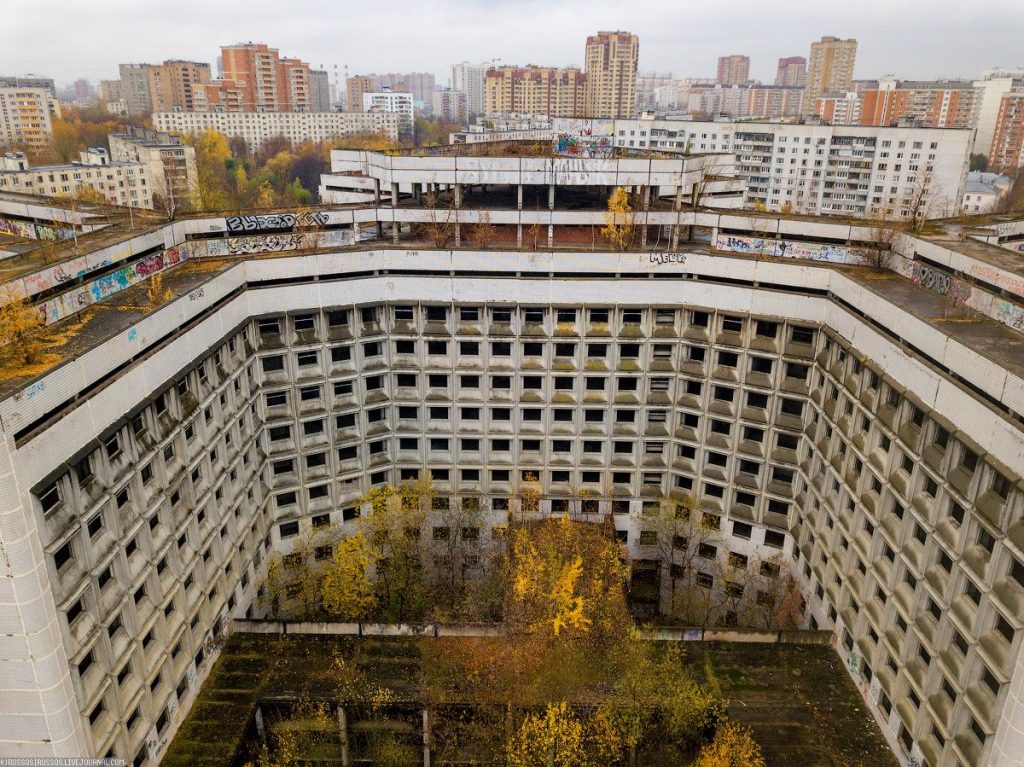 #11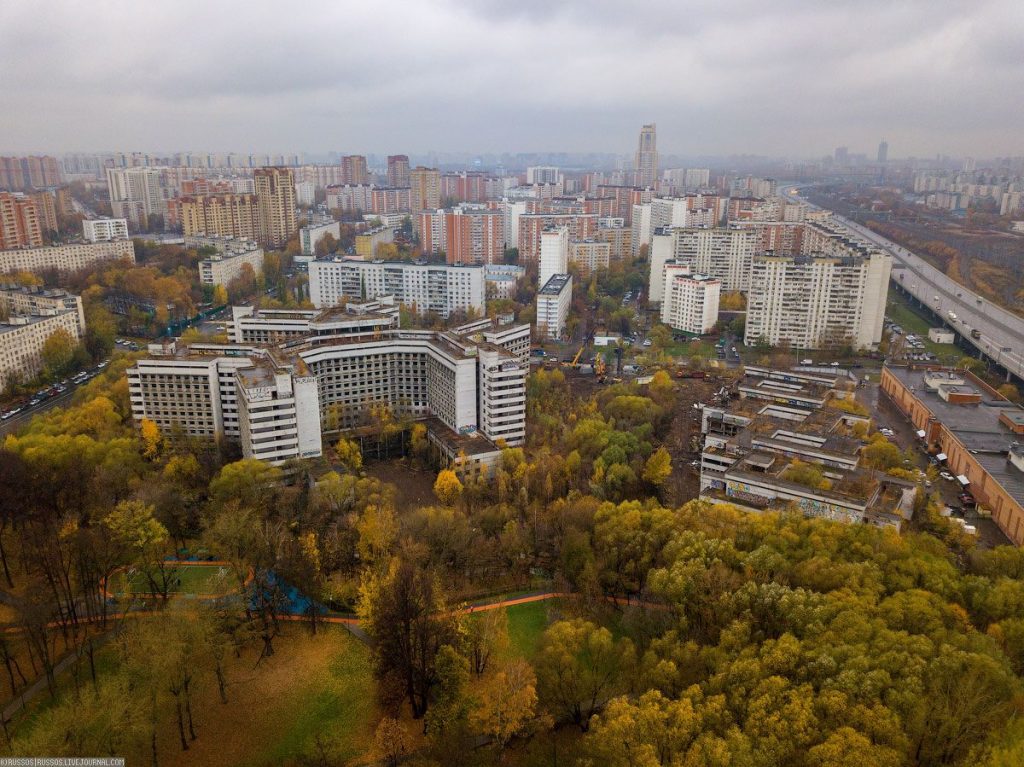 #12