Photographer Covers Thousands of Miles in Search of Europe's Abandoned Locations
Here is the tale of Jonk, a Paris-based French photographer who explores all of Europe in search of deserted locations. He discovers unique atmospheres in these abandoned schools, churches, castles, and theaters, where the passage of time, urban blight, and frequently even nature reclaiming its rights, inspire poetry and a very distinct spirit. These fascinating images tell the story of these picturesque locations, the moment when an activity came to an end, and the moment when fate changed. They describe a singular experience: the passage of time.
The majority of these abandoned structures are on private property, making it challenging to explore them and take images because of the hazardous access. He traveled for two years, photographing these abandoned places in England, Belgium, Luxembourg, France, Germany, the Czech Republic, Poland, Romania, Bulgaria, Italy, Switzerland, and Ukraine.
More info: Facebook
#1 A Polish castle that is unoccupied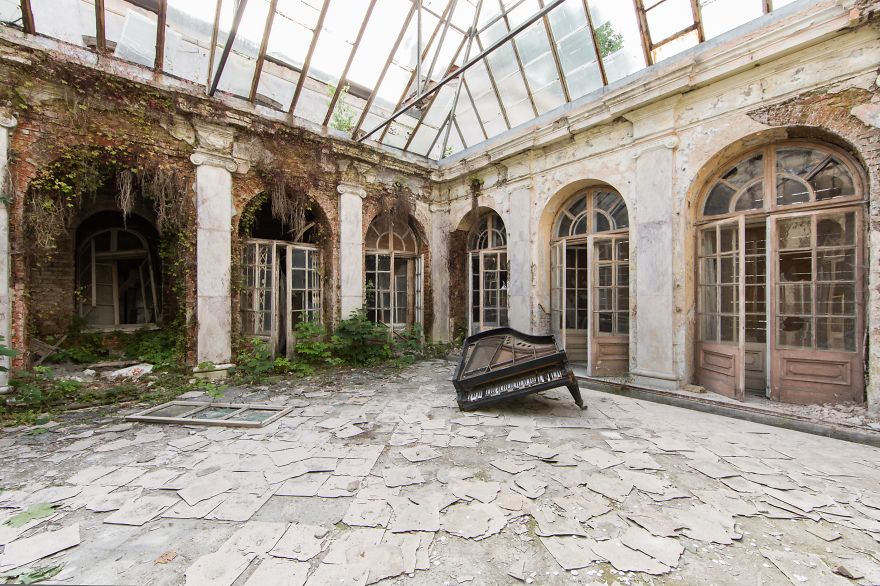 #2 Belgium's abandoned cloister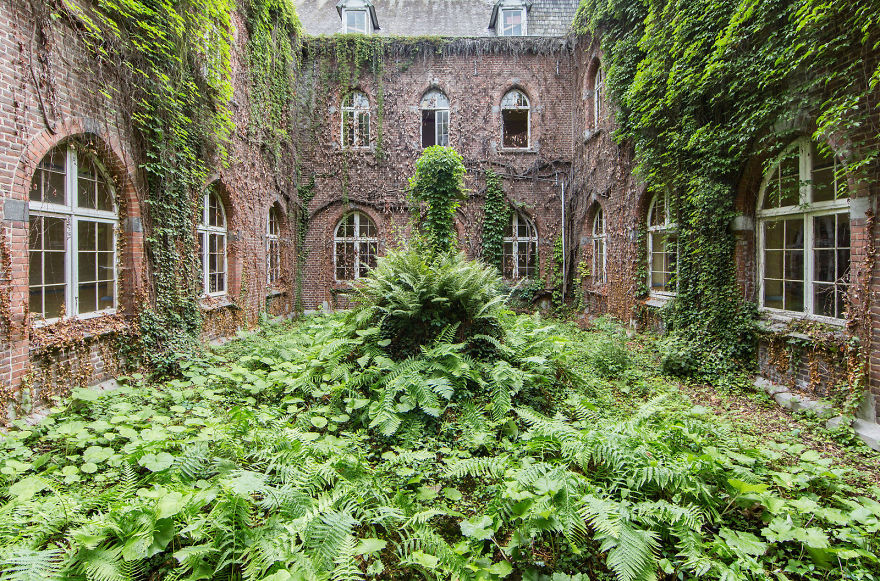 #3 Italy's abandoned villa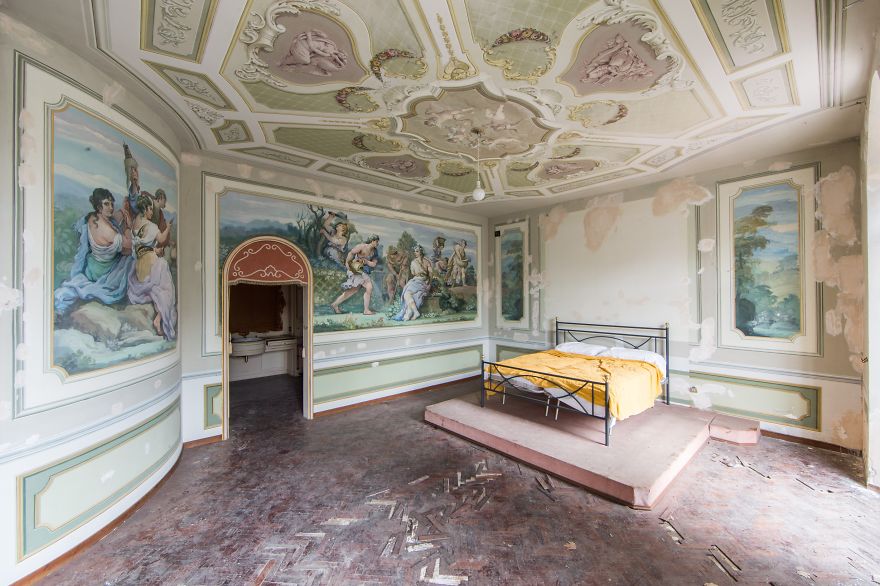 #4 France's abandoned ceramics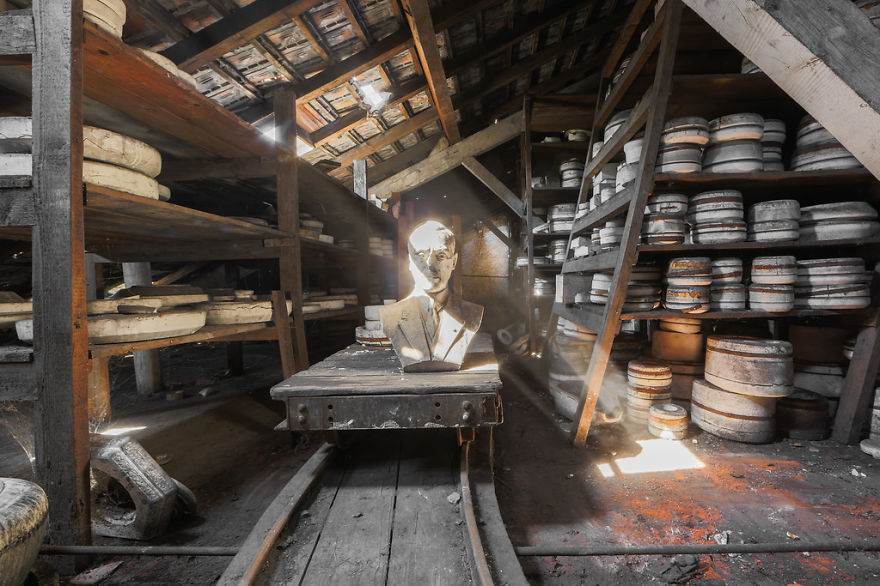 #5 A French castle that is unoccupied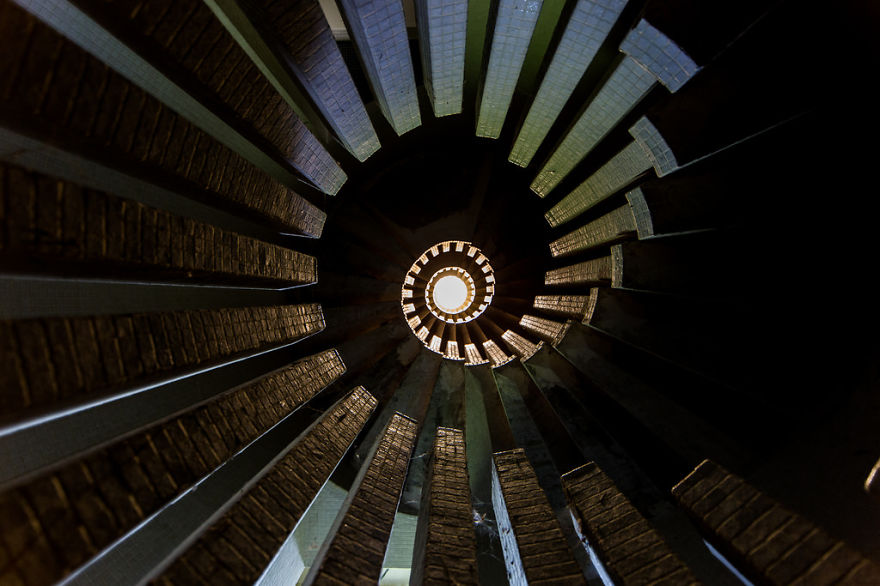 #6 A closed textile mill in Italy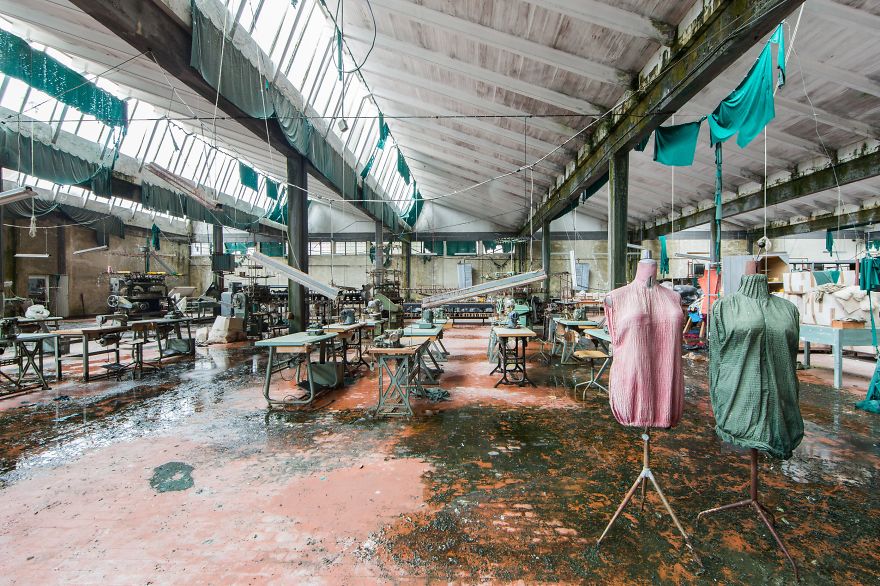 #7 A French castle that is unoccupied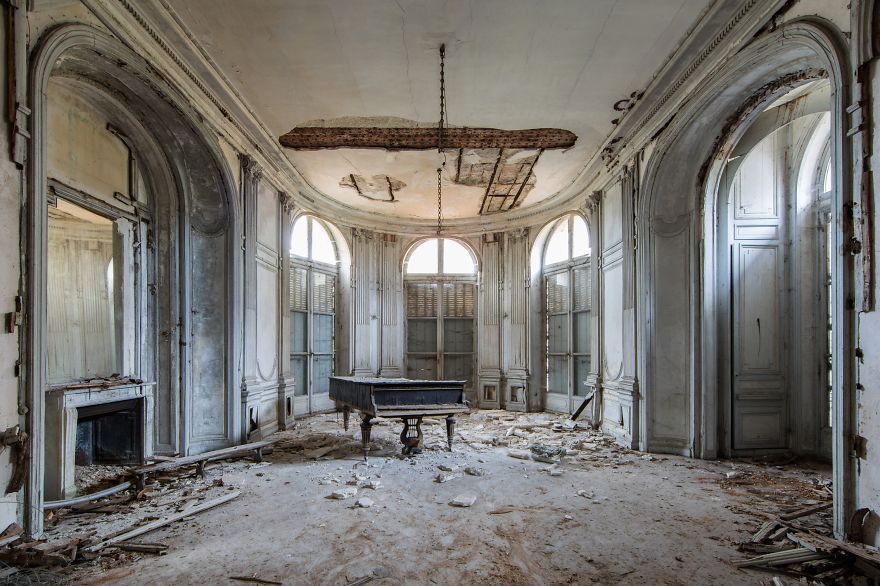 #8  Romanian casino that is closed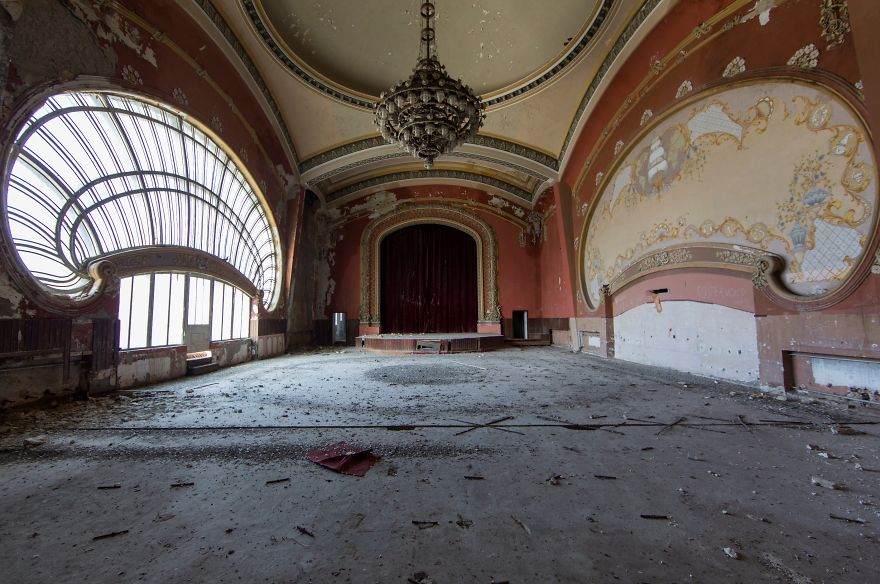 #9 A French castle that is unoccupied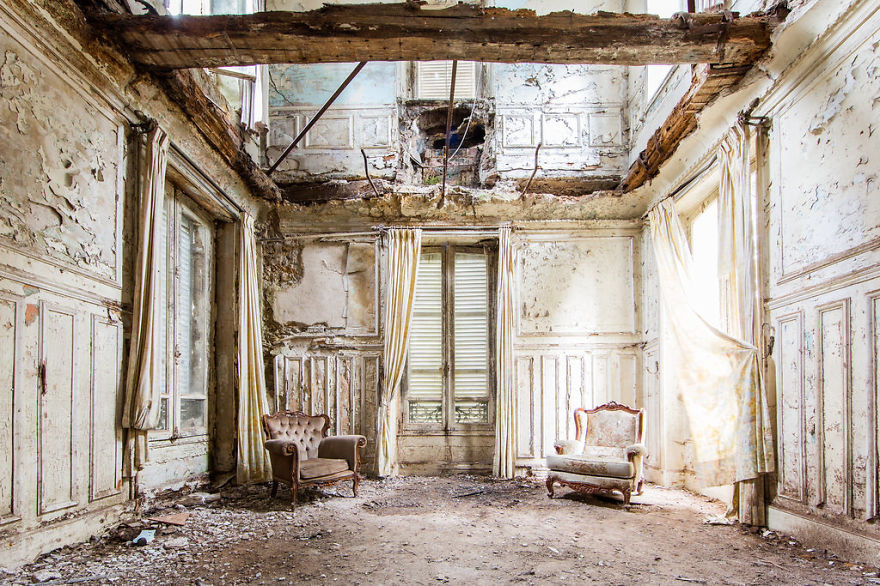 #10 A former communist party of Bulgaria congress building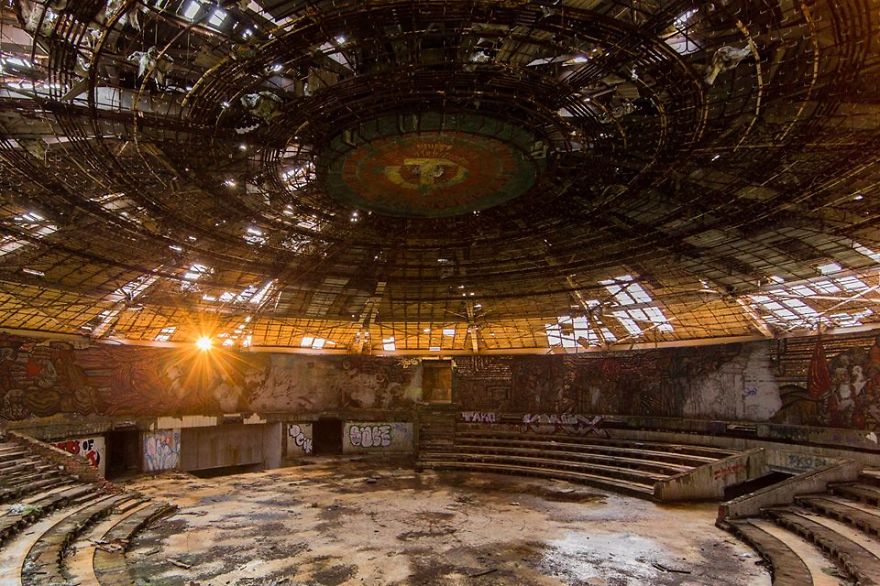 #11 An abandoned railroad in Paris is called La Petite Ceinture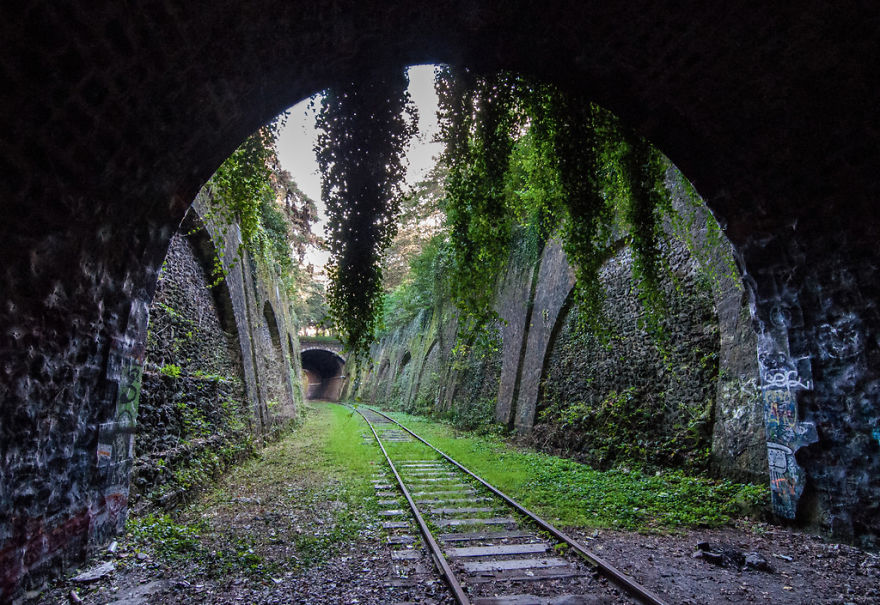 #12 France's Chateau Verdure, an abandoned castle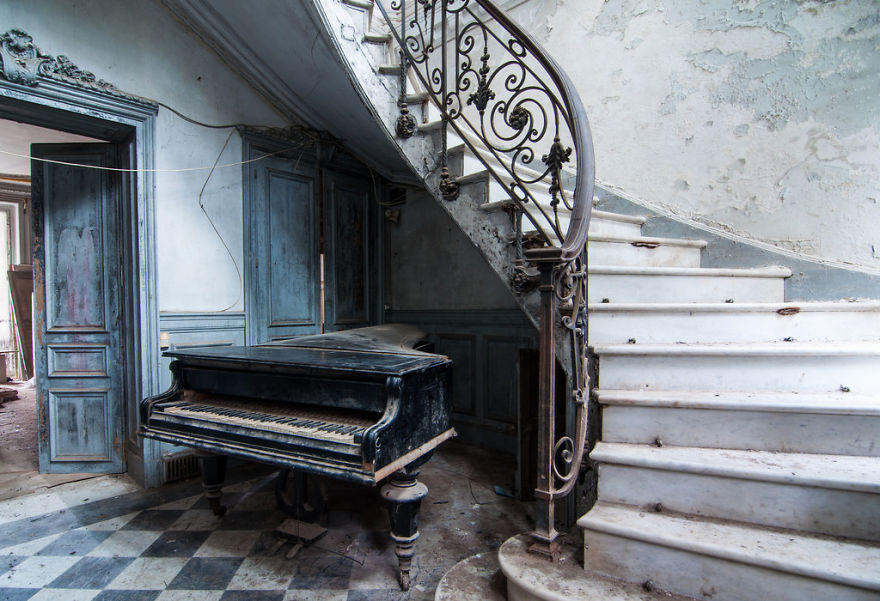 #13 A Belgian castle that is unoccupied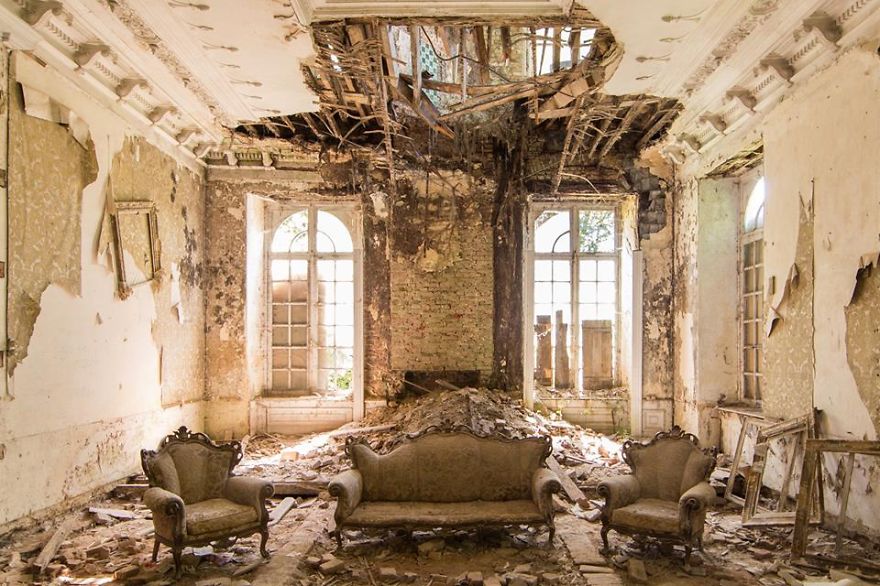 #14 A Belgian stock exchange building that has been abandoned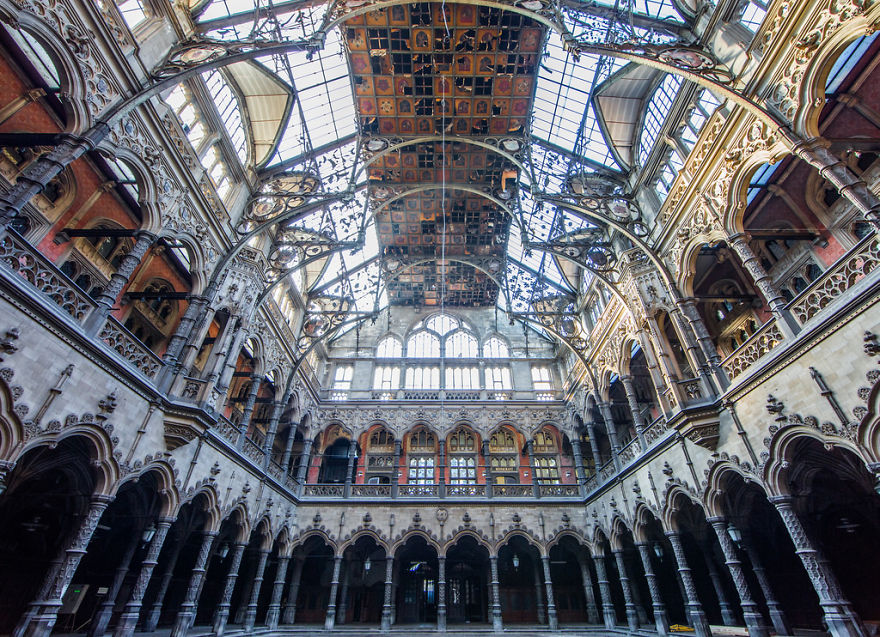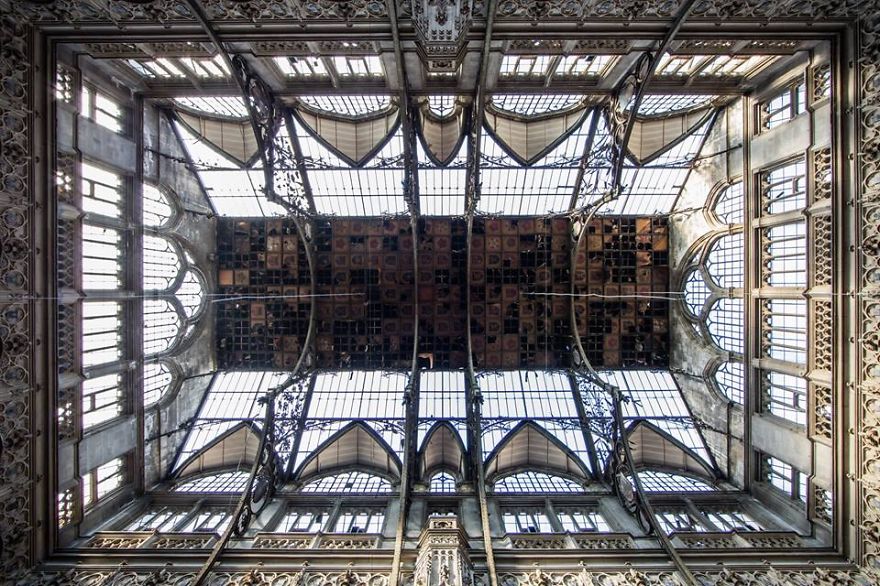 #15  Bulgarian theater that has been deserted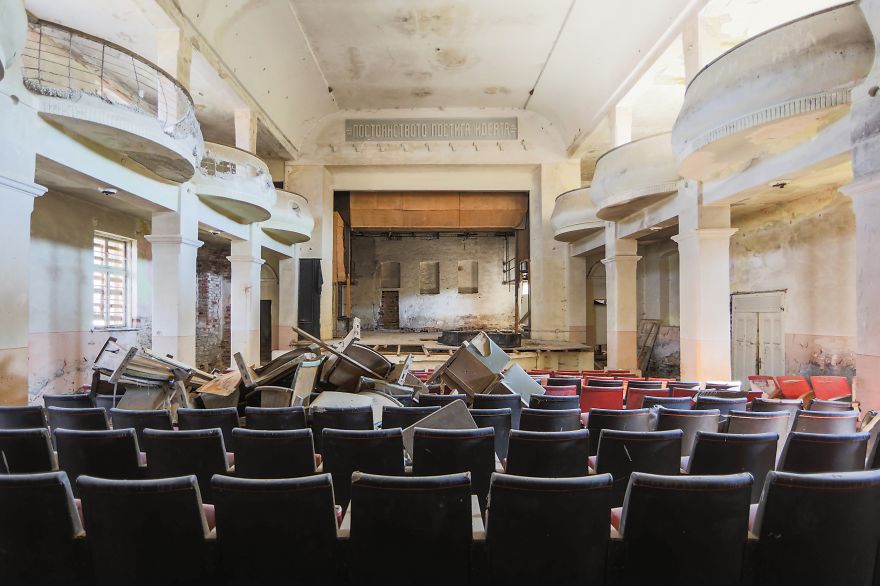 #16  Belgium's abandoned school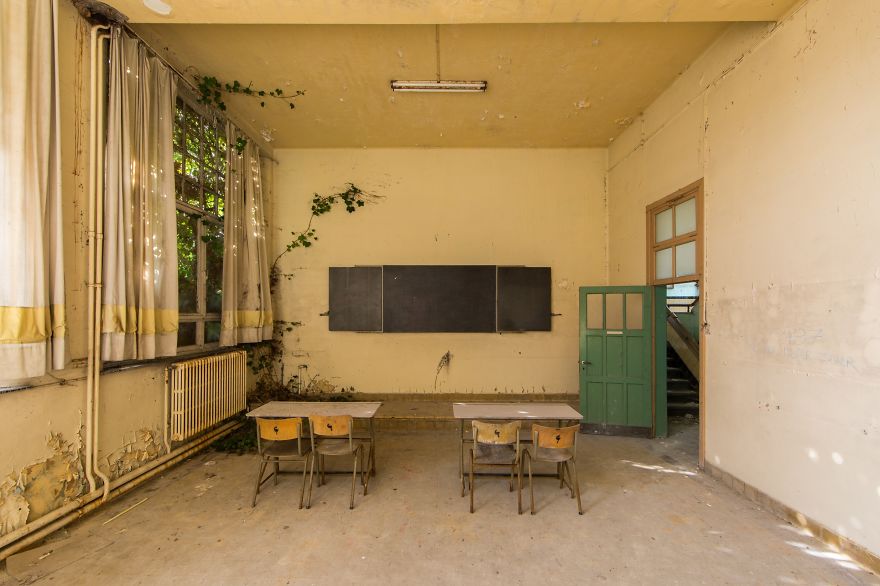 #17 Belgium's abandoned cooling tower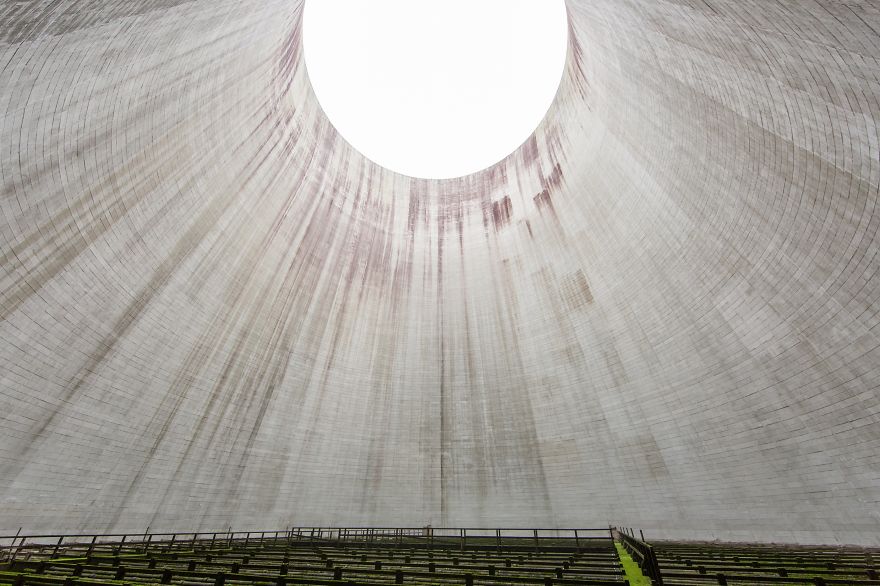 #18 A Belgian castle that is unoccupied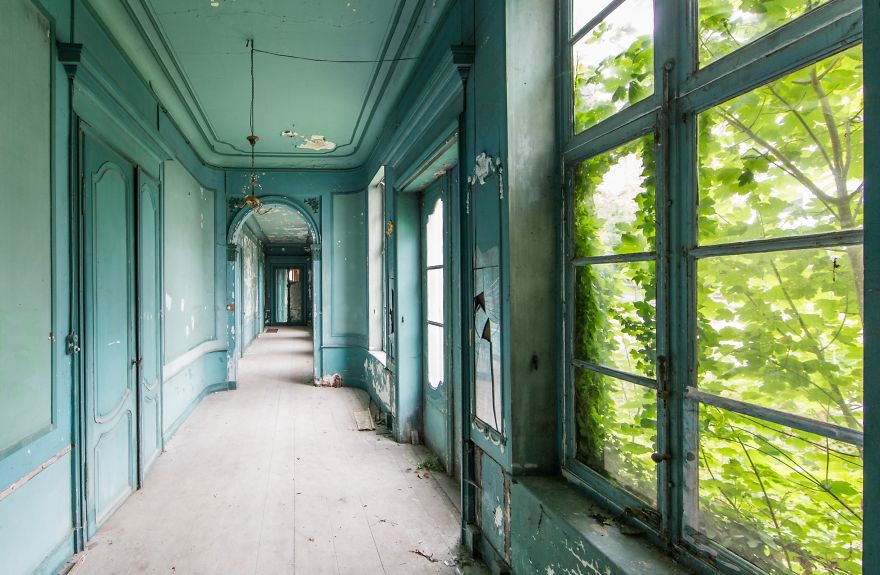 #19 Polish swimming pool that has been abandoned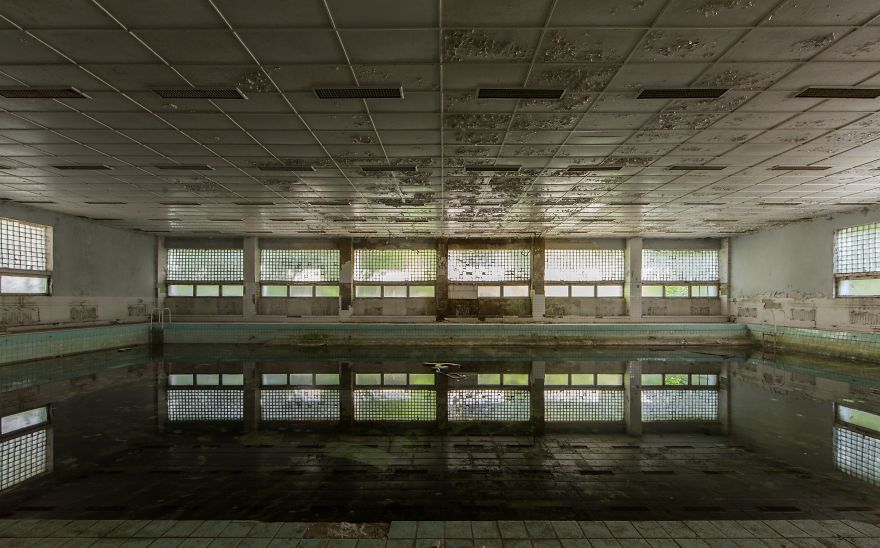 #20 A Polish castle that is unoccupied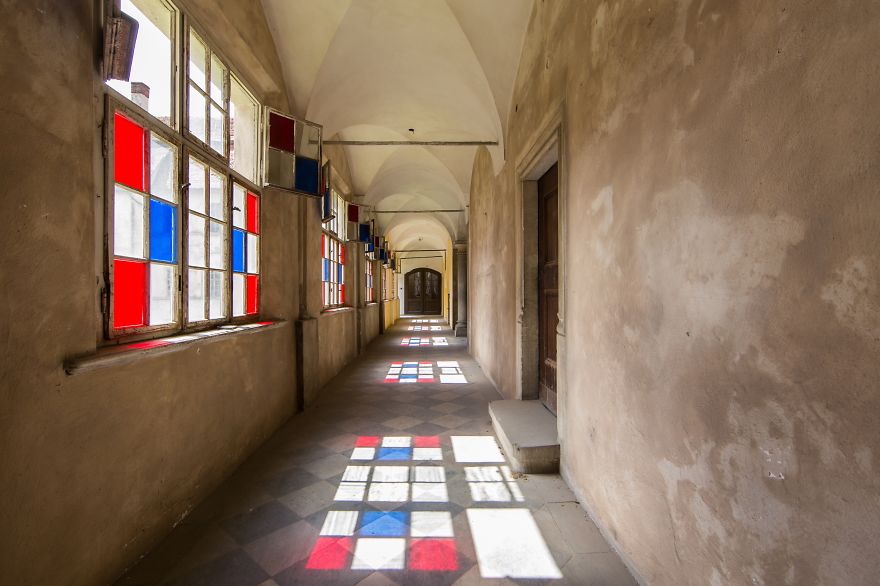 #21 German greenhouse that has been abandoned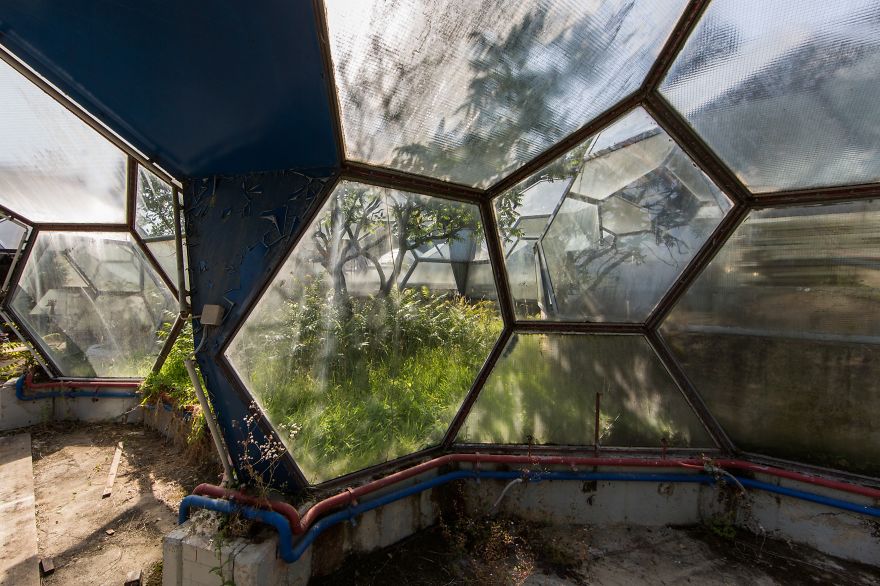 #22 Belgium's abandoned theater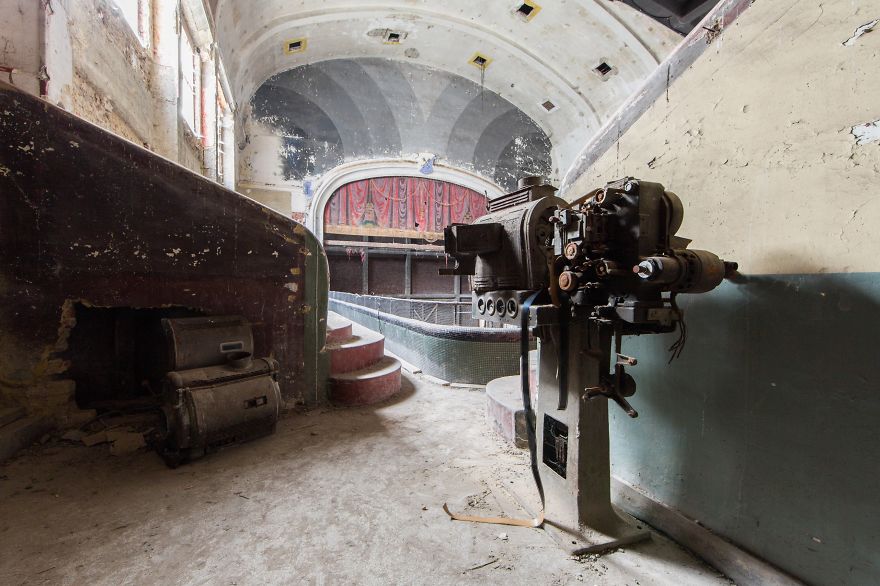 #23 Lost in a Belgian jungle is an abandoned Lada