Photos Taken By A Woman From Three Unsettling Abandoned Asylums That Will Honestly Terrify You
Some people get scared quickly, while others don't. I'm in the middle of things. I'm a photographer, actor, and writer living in New York, and I've been doing research for AMP, a new play I'm writing about electricity and electroshock therapy. I made the decision to travel to these asylums in Massachusetts and New York alongside my director, Emma Rosa Went. The things we found in these deserted locations were both breathtaking and extremely terrifying. Fortunately, I brought my camera, and I've chosen to utilize some of the images in the show.
Here is some background information on each mental health facility. Letchworth Village is named after William Pryor Letchworth, who advocated for changes in the care and treatment of the mentally ill, epileptics, and underprivileged children. On a 200-acre location in Rockland County, New York, the"village" was made up of 130 vast neoclassical structures, including modest dormitories, a hospital, dining halls, basketball courts, and a graveyard with some 900 unmarked graves of the patients who had received mental therapy. Reports of insufficient financing and subpar resident care go back to the 1920s. There have been reports of residents being found horribly neglected, without clothes, and without a bath. In addition to the institution's inmates, staff members frequently experienced abuse from their coworkers, including rape cases. The institute rose to fame in 1950 for carrying out one of the first clinical studies on humans for a still-beta polio vaccine. Children unknowingly agreed to participate in medical testing since they were unable to give or decline consent. Brain samples were taken from deceased people and displayed in formaldehyde jars. The psychiatric hospital was permanently shut down in 1996. This eerie abandoned location, which is made up of a community of bone-chillingly silent graves that nature has reclaimed, has distinct negative energy.
Built-in Peekskill, New York, in 1859 for General Joseph Howland, a Civil War officer, Craig House became the nation's first upscale mental health hospital in 1915 after receiving a private license. In 1934, Zelda Fitzgerald received treatment here for $750 per month. Later, she was sent to the Highland in Asheville, North Carolina, a less expensive facility, where she passed away in a fire while awaiting electroshock treatment. Jane Fonda's mother, Frances Seymour, committed suicide by slitting her own throat in one of Craig House's tall turrets, and Rosemary Kennedy, who had a lobotomy, wound up in this posh insane asylum. There is a subdued sense of desperation and finality, as is the case with many of these frightening settings.
Tewksbury Hospital—now the Public Health Museum and Tewksbury Hospital—was formerly known as Tewksbury Alms House. a campus in Tewksbury, Massachusetts that is 800 acres or more in size and is listed on the National Register of Historic Places. According to historian and sociologist David Wagner, 33% of the initial population were youngsters, and 64% of the remaining adults were men. The vast majority of the prisoners were immigrants, primarily from Ireland. From the age of 10 to 14, Anne Sullivan, a well-known teacher to Helen Keller, resided in this building.
Governor Benjamin F. Butler of Massachusetts accused Tewksbury management and personnel of "selling in remains of dead paupers and transferring them for a profit to medical institutions" and making money from "tanned human flesh transformed to shoes or other products from Tewksbury paupers." They know of 10,000 patients who are buried here, and they believe 20,000 people died. In this basement, there is still old electroshock therapy equipment that was once used to subdue patients prior to lobotomies, which employed a voltage powerful enough to run large machinery.
(​all photos by Jody Christopherson)​
More info: jodychristopherson.wixsite.com
#1 Thiells, New York's Letchworth Village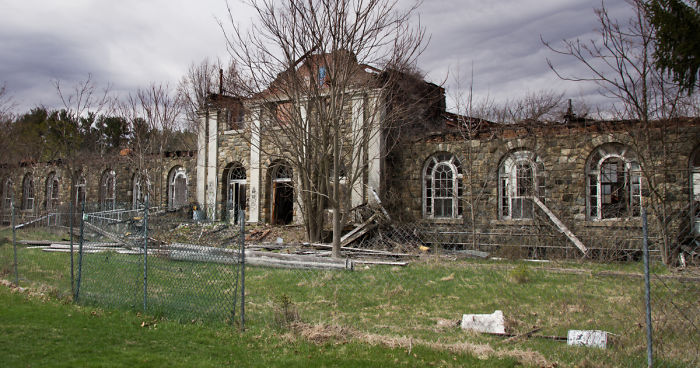 #2 Letchworth Village, Thiells, New York; ramps like arms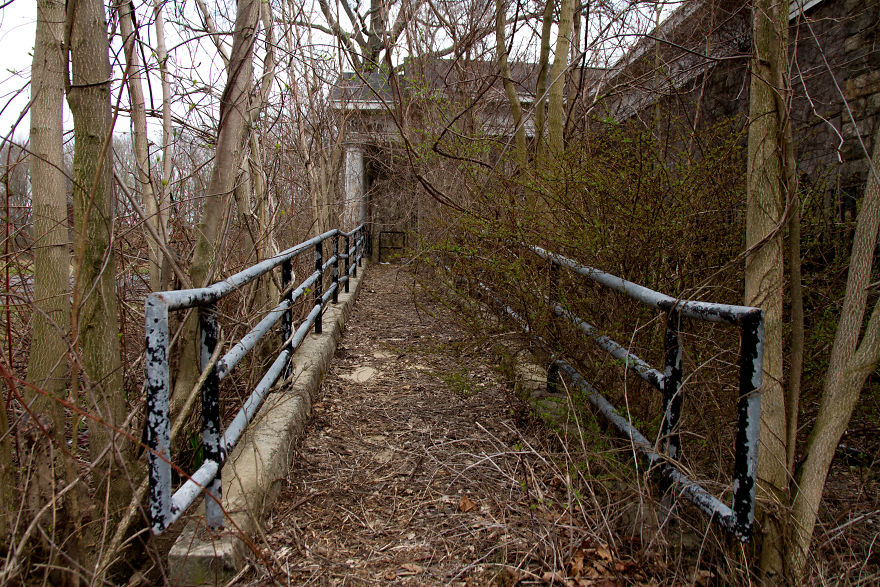 #3 Rusted Welded Door at Letchworth Village, Thiells, New York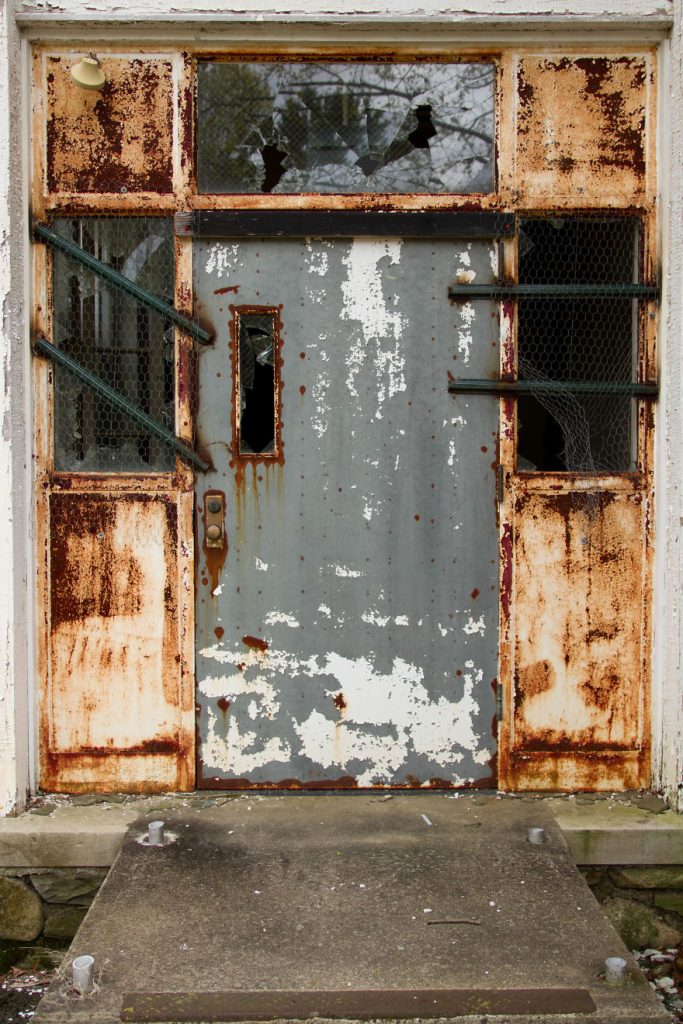 #4 Letchworth Village patient housing in Thiells, New York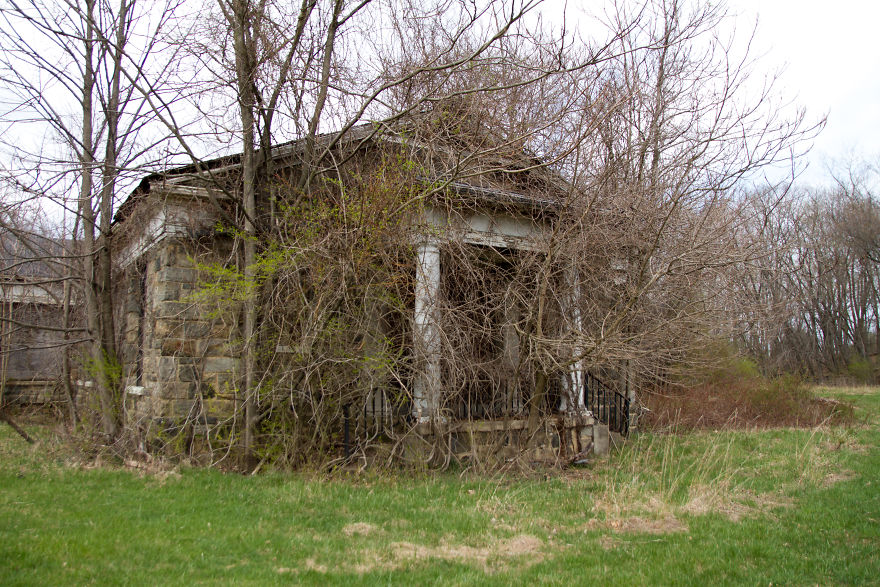 #5 Letchworth Village basketball court in Thiells, New York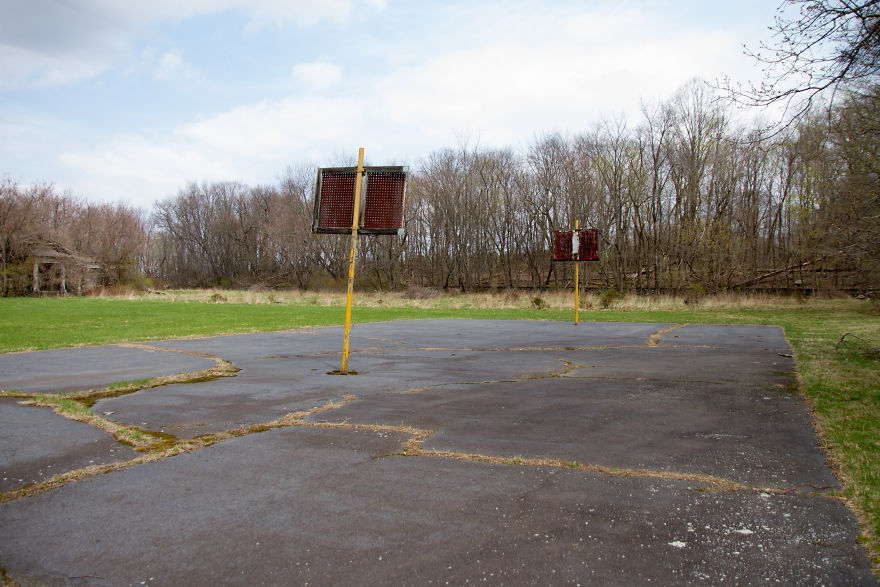 #6 Letchworth Village patient housing in Thiells, New York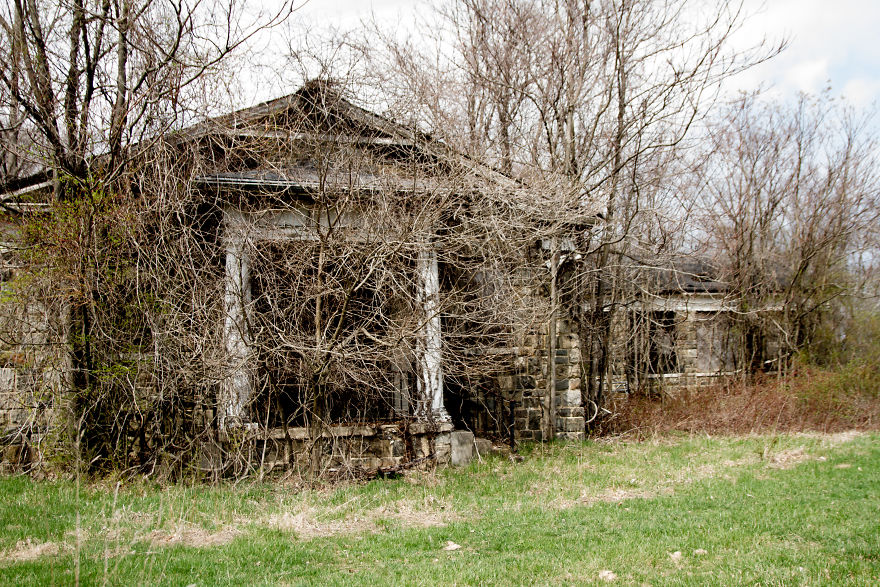 #7 Letchworth Village interior staircase, Thiells, New York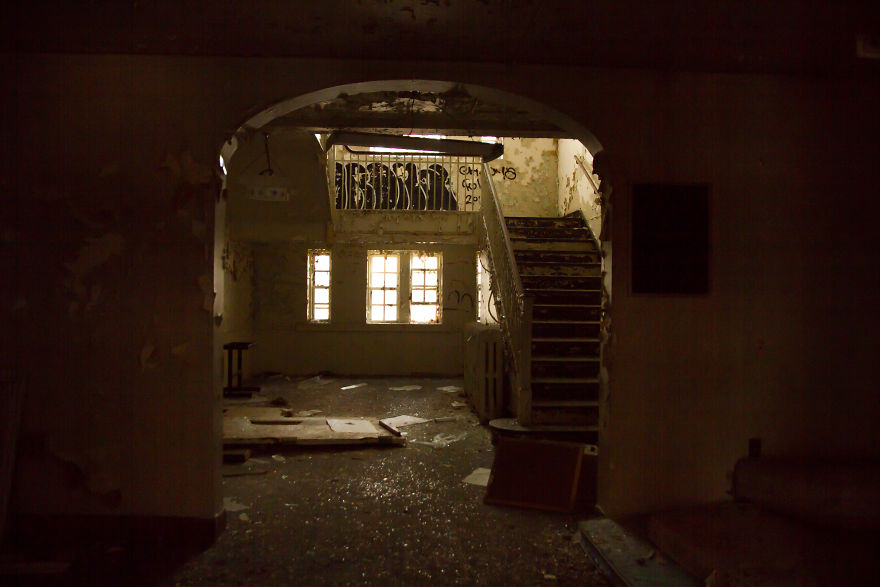 #8 Patient Housing, Letchworth Village, Thiells, NY, Rusted Iron Window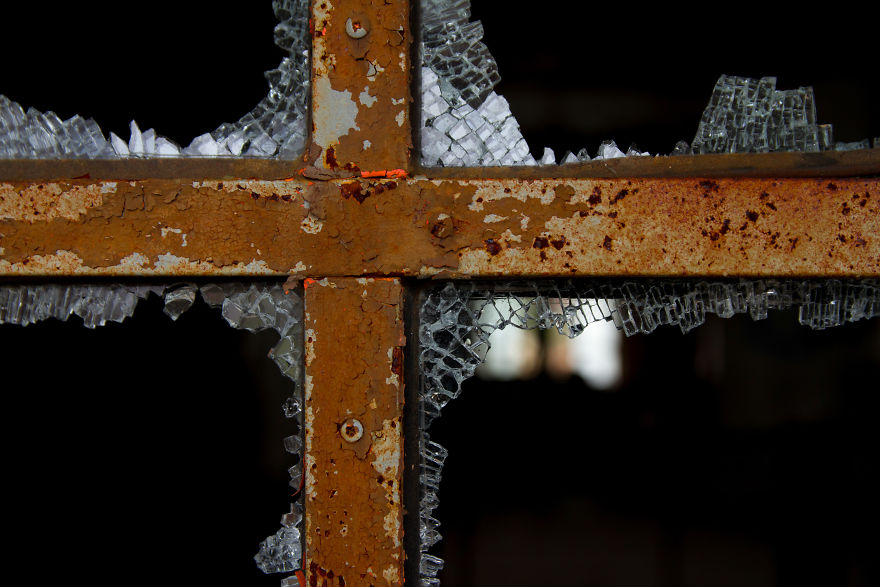 #9 Letchworth Village patient housing in Thiells, New York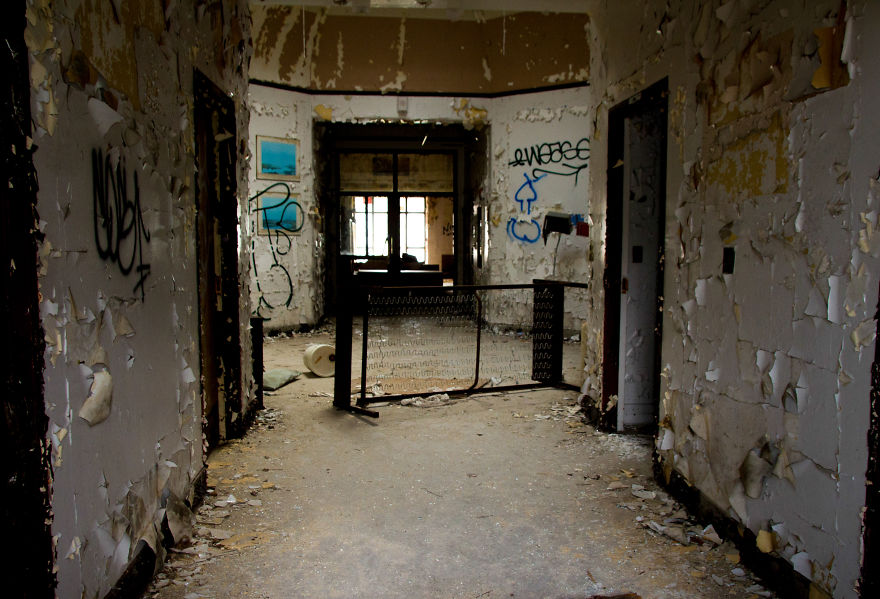 #10 Staircase with a broken phone in Letchworth Village, Thiells, New York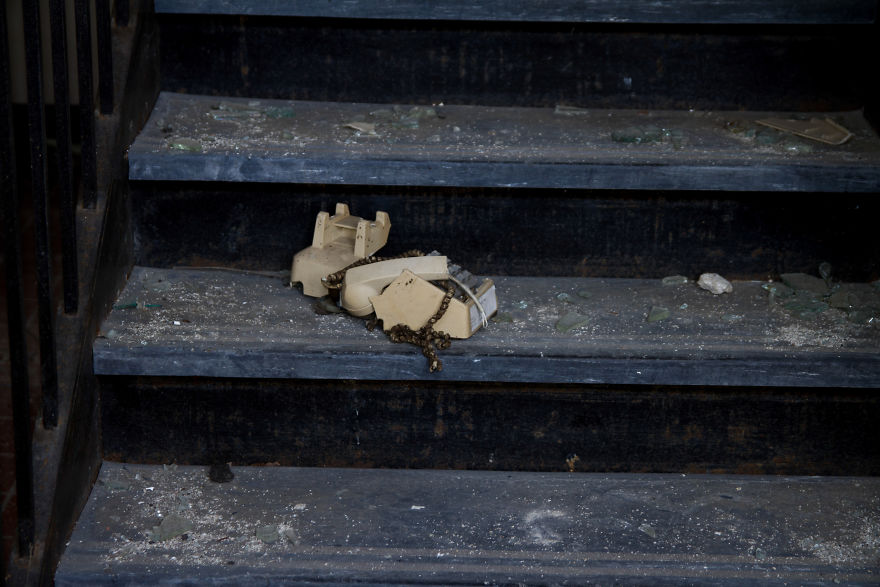 #11 Letchworth Village Administration Building, Thiells, New York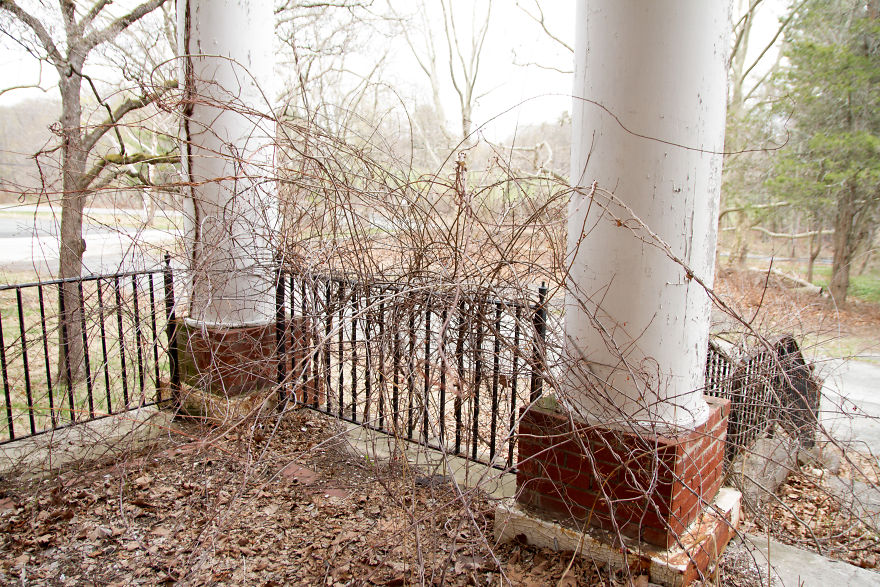 #12 Letchworth Village, Thiells, New York; raccoon
#13 Craig House, Peekskill, New York, front view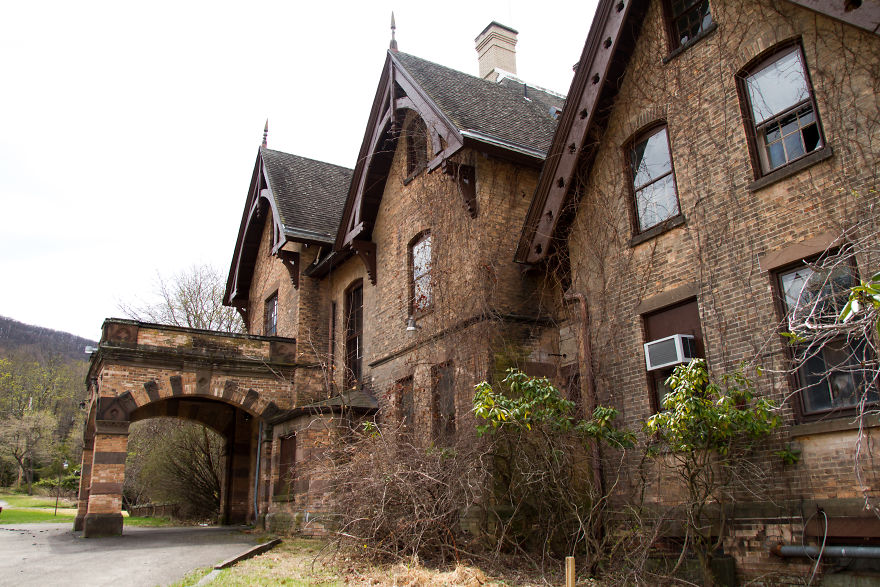 #14 Craig House, Peekskill, New York, High Turrets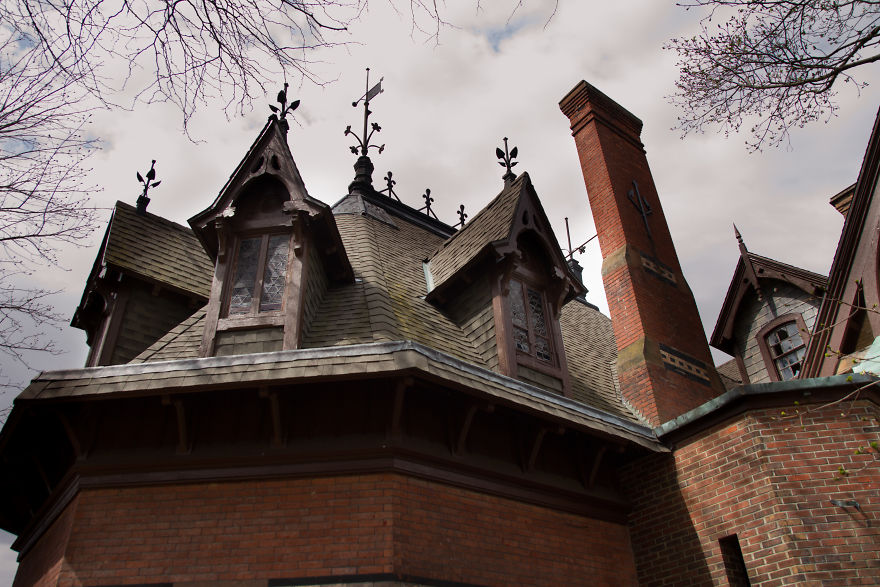 #15 Craig House side staircase in Peekskill, New York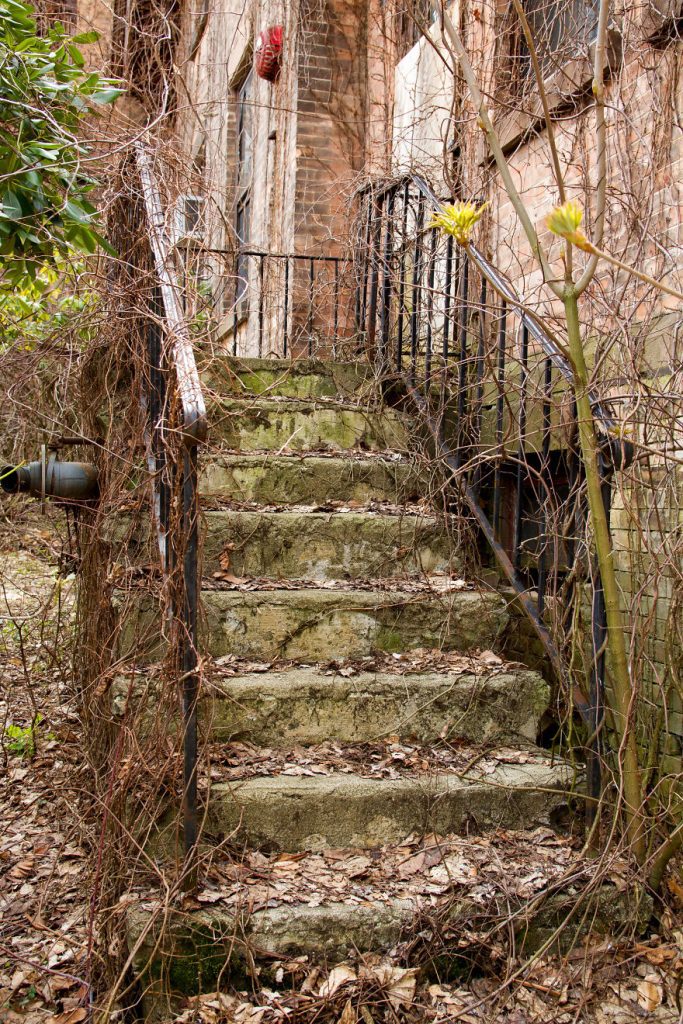 #16 Craig House in Peekskill, New York, Great Room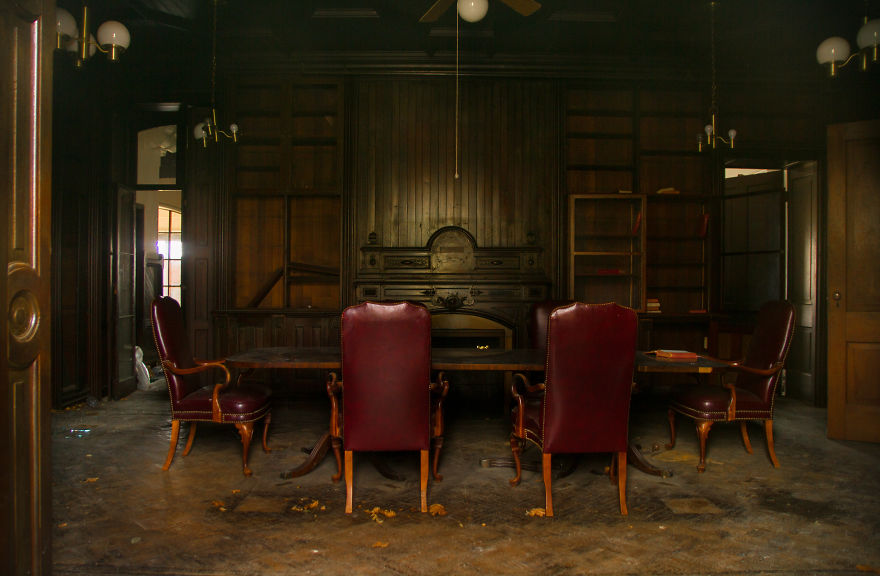 #17 Craig House courtyard, Peekskill, New York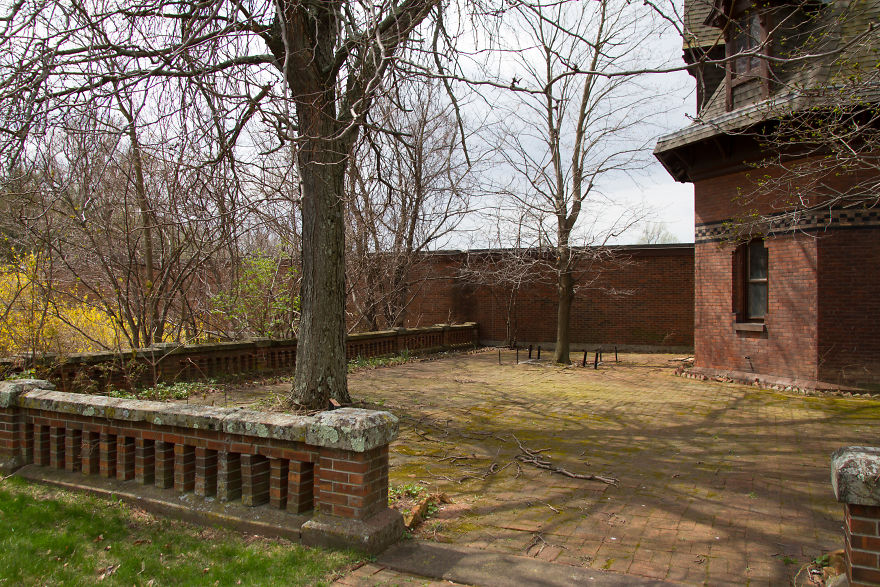 #18 Craig House, an 1859 building, Peekskill, NY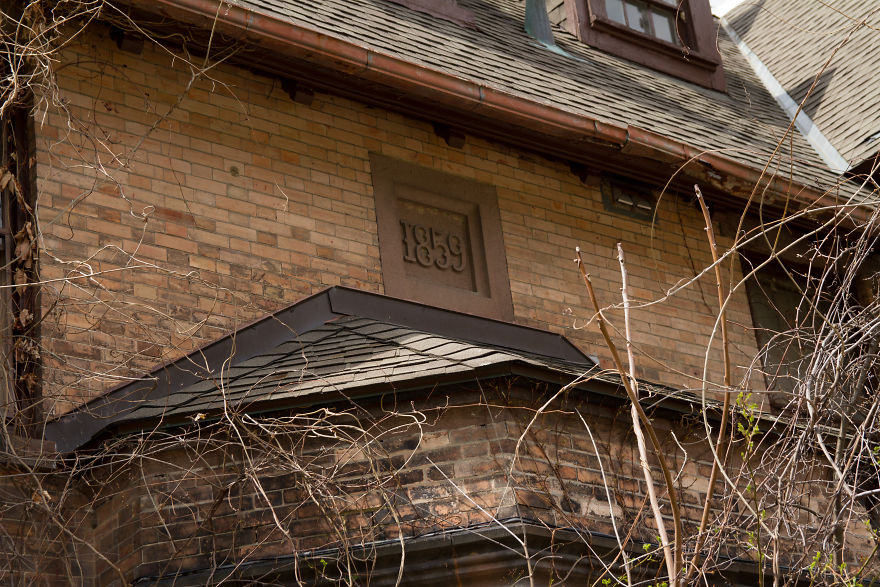 #19 Tewksbury Hospital in Tewksbury, Massachusetts, has a public health museum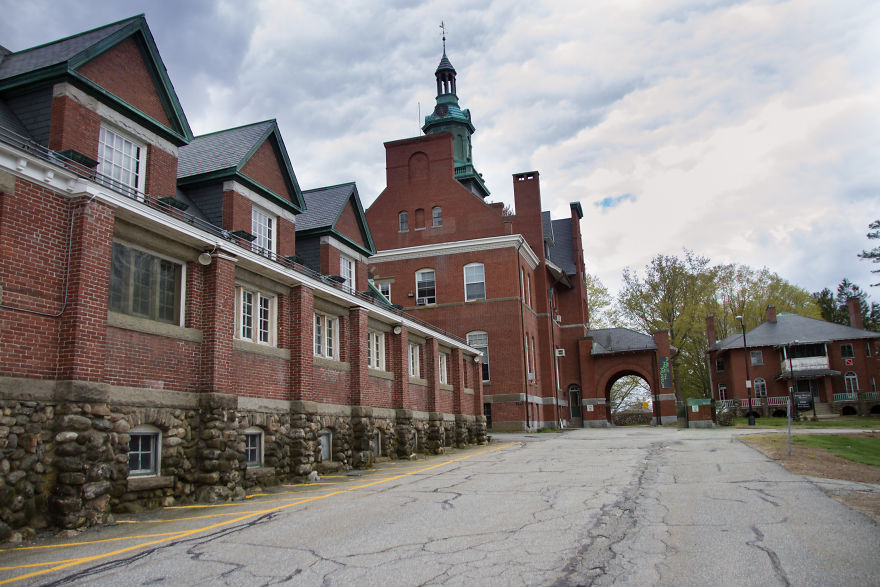 #20 Patient Entrance to the "Delousing Room," Tewksbury Hospital Public Health Museum, Tewksbury, Massachusetts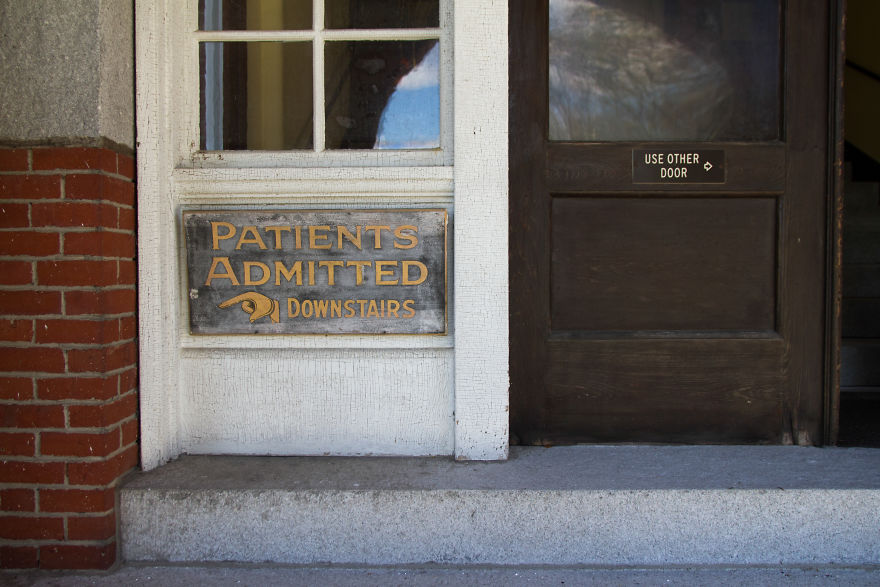 #21 Tewksbury Hospital in Tewksbury, Massachusetts, has a public health museum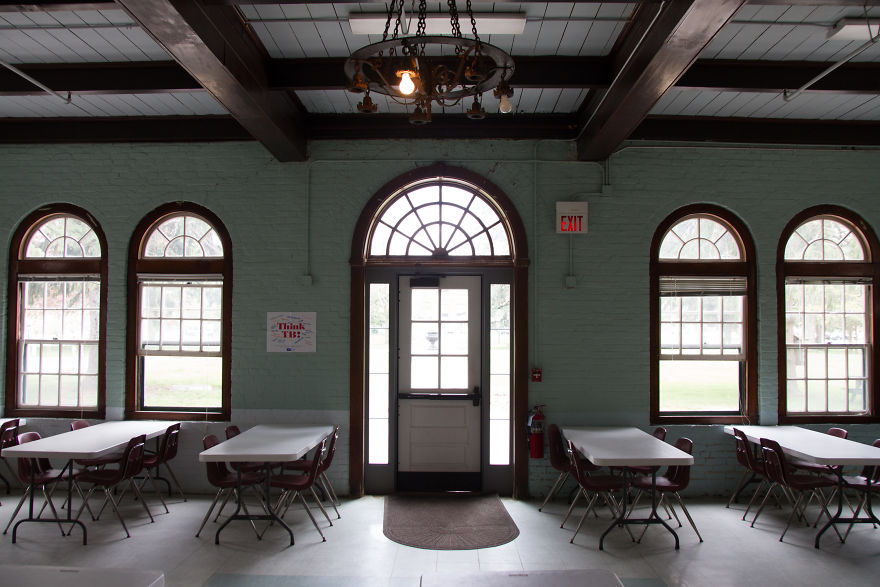 #22 Vintage dentist chair at the Tewksbury Hospital Public Health Museum in Tewksbury, Massachusetts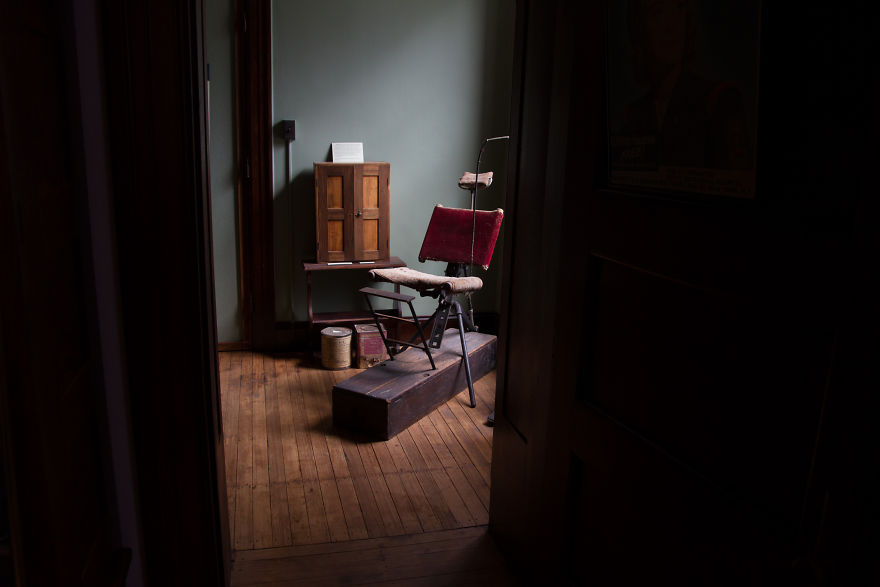 #23 Nurses Kit, Tewksbury Hospital, Tewksbury, Massachusetts Public Health Museum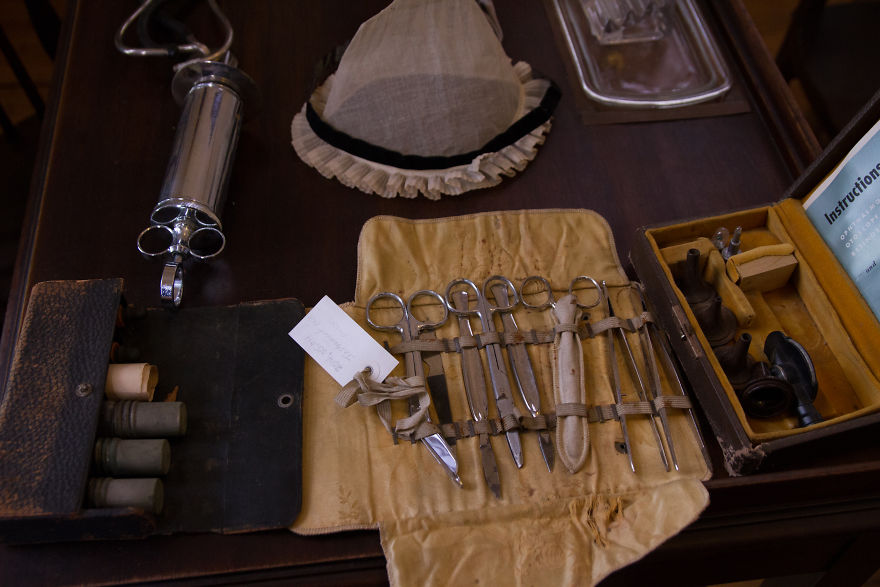 #24 Old Electroshock Therapy Equipment, Tewksbury Hospital Public Health Museum, Tewksbury, Massachusetts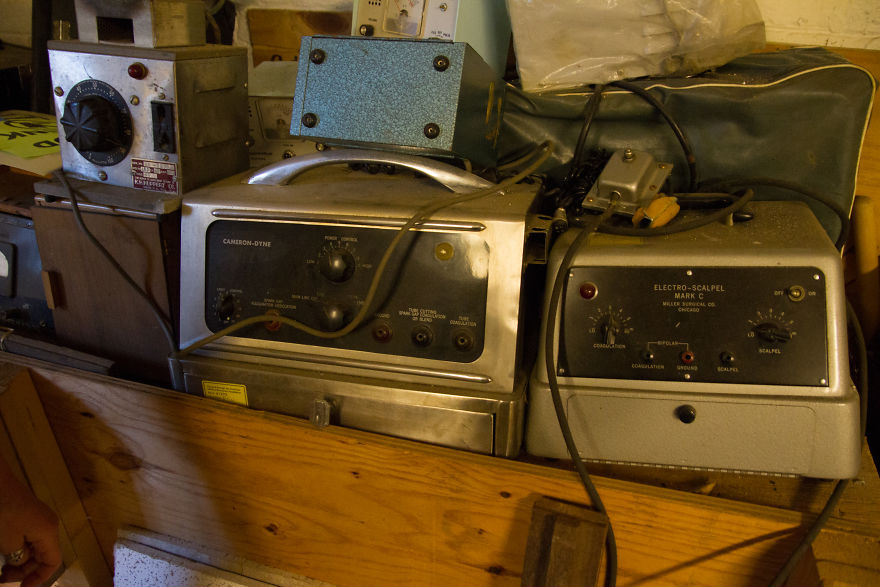 #25 Death Cabinet, Tewksbury Hospital Public Health Museum, Tewksbury, Massachusetts