Post Malone spends $2.654 million for a Toronto man's 'One Ring' Magic: the Gathering card
In June, a Toronto-based retail employee stumbled upon a unique trading card named "One Ring" from the fantasy game Magic: The Gathering. This particular card, part of a collection that honors The Lord of the Rings, merges two famous fandoms, heightening its worth. Brook Trafton, the finder of this gem, initially kept his identity hidden. However, he stepped into the limelight after the card fetched over $2 million in a purchase.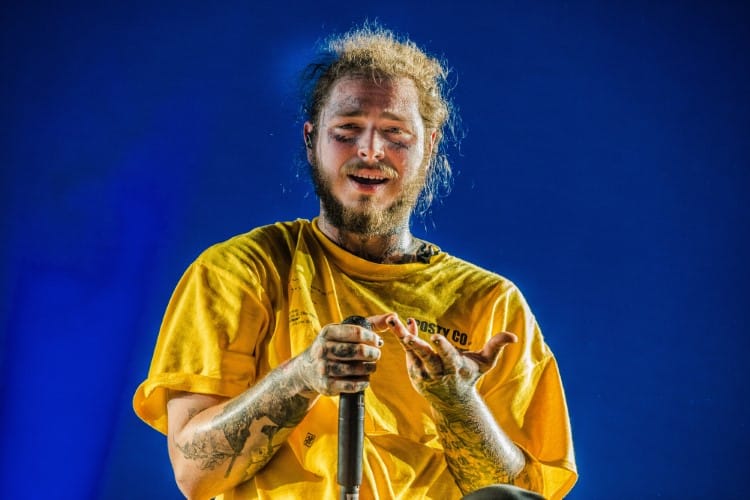 The proud owner of the card? Rapper Post Malone is a known enthusiast of Magic: The Gathering. In 2022, Malone admitted on The Howard Stern Show that he'd previously shelled out $800,000 for a rare card. The discovery of the One Ring in June had collectors globally placing their offers, with a Spanish dealer even bidding for €2 million.
Guided by PR agency Notable Group, Trafton felt that Malone was the ideal owner for the card. Sharing his excitement on TikTok, he said, "When I unearthed the One Ring, Post Malone was the first to cross my mind. While holding onto this card would be incredible, selling it has transformed my life. I just wished it would end up with someone who'd value it as deeply as I do."
Malone, while on tour in Toronto, invited Trafton for a meetup. This allowed Malone to view the card in person and express gratitude to Trafton. The duo spent quality time, with Malone even browsing through Trafton's entire Magic: The Gathering deck, cementing their shared passion for the game.
Before its sale, the renowned Professional Sports Authenticator (PSA) verified the card's authenticity. Trafton disclosed to CBC that the card was bought for $2.64 million. It's yet to be determined how much he'll receive after deductions, but Trafton hasn't altered his daily routine and intends to invest the proceeds for a secure future. Notably, the sale went viral on TikTok, featuring a clip of Trafton's trembling hand showcasing the One Ring.
Post Malone is now the proud owner of this prized card, having paid $2.64 million, and the two enthusiasts recently celebrated their shared passion in person.
Source: mymodernmet