The couple's engagement canoe capsizes, creating even more romantic pictures
Jessica Knight, a renowned photographer from Mississippi celebrated for her mesmerizing wedding and family photos, was eager to capture fresh content to promote her work. She coordinated with a local pair, discovered via Facebook, for a faux "elopement" shoot on a serene pond. The resulting images, however, were more magical than she'd ever anticipated.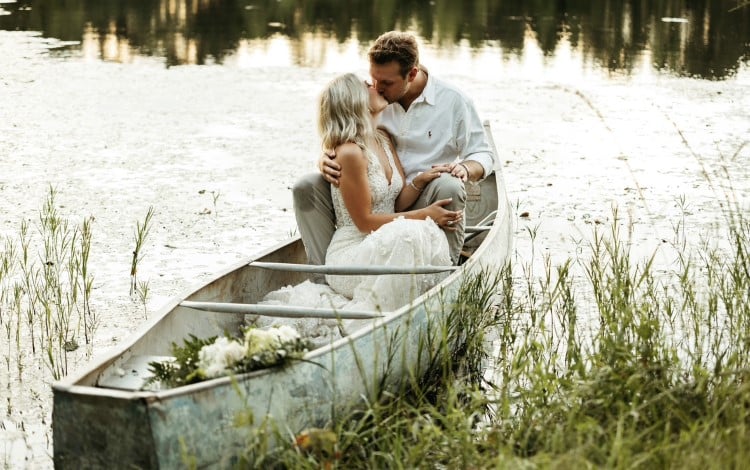 The cooperative couple was all in for the idea. The woman even donned Knight's wedding gown for the occasion. Everything progressed smoothly, with the gorgeous duo elegantly posed atop the water. The narrative shifted unexpectedly when the man, immersed in the scenic ambiance, genuinely proposed to his girlfriend.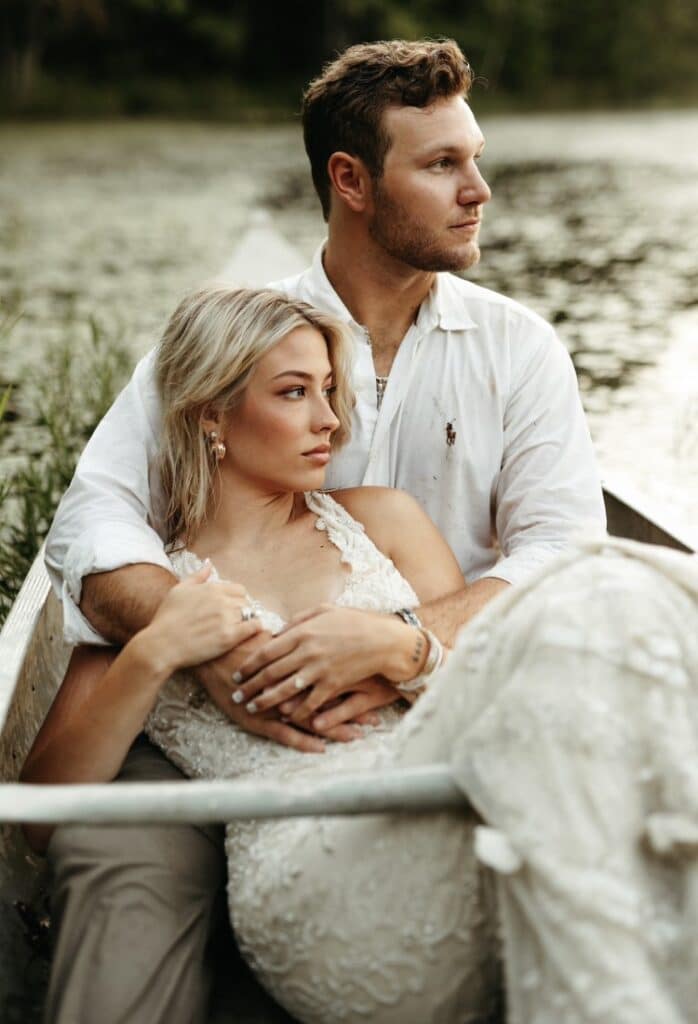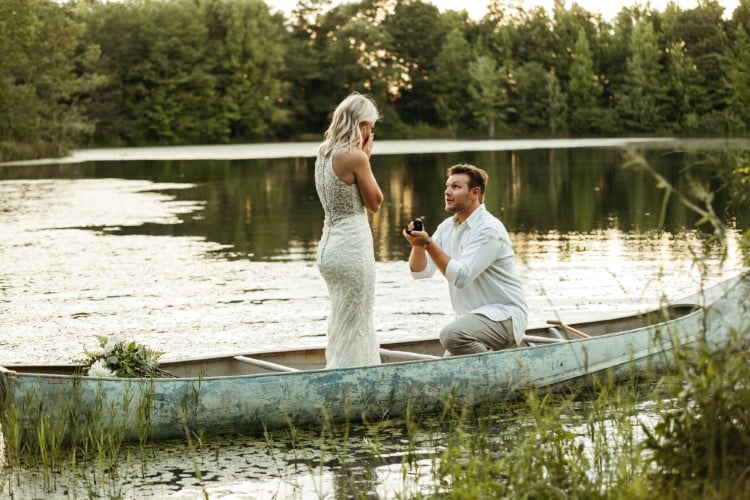 Knight kept her camera clicking without missing a beat, capturing the woman's joyous affirmation. In their joy, when the couple stood to share an embrace, the canoe wobbled, plunging the freshly engaged pair into the pond. Fortunately, the water was shallow, and the precious ring remained secure. Rather than being perturbed, the couple embraced this unforeseen event, and Knight carried on shooting.
Reflecting on the experience, Knight shared with My Modern Met, "The images of them immersed in the water are my utmost favorites from the entire session, differing starkly from my initial vision." She added, "Their spontaneity was commendable. I believe this adventurous tale will be a cherished one for their future children."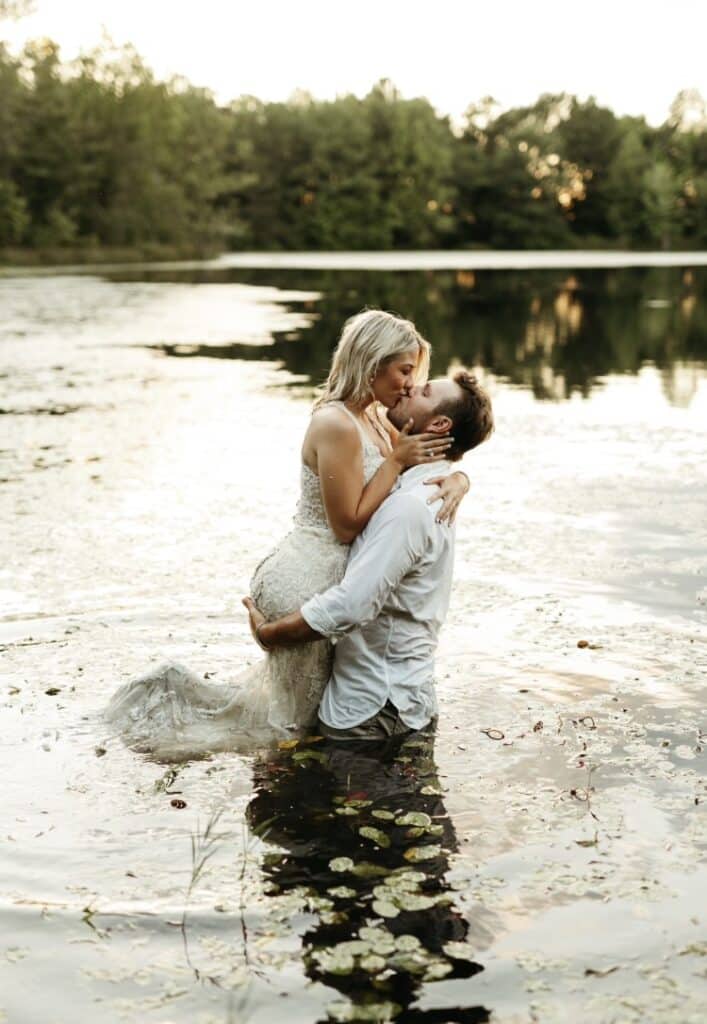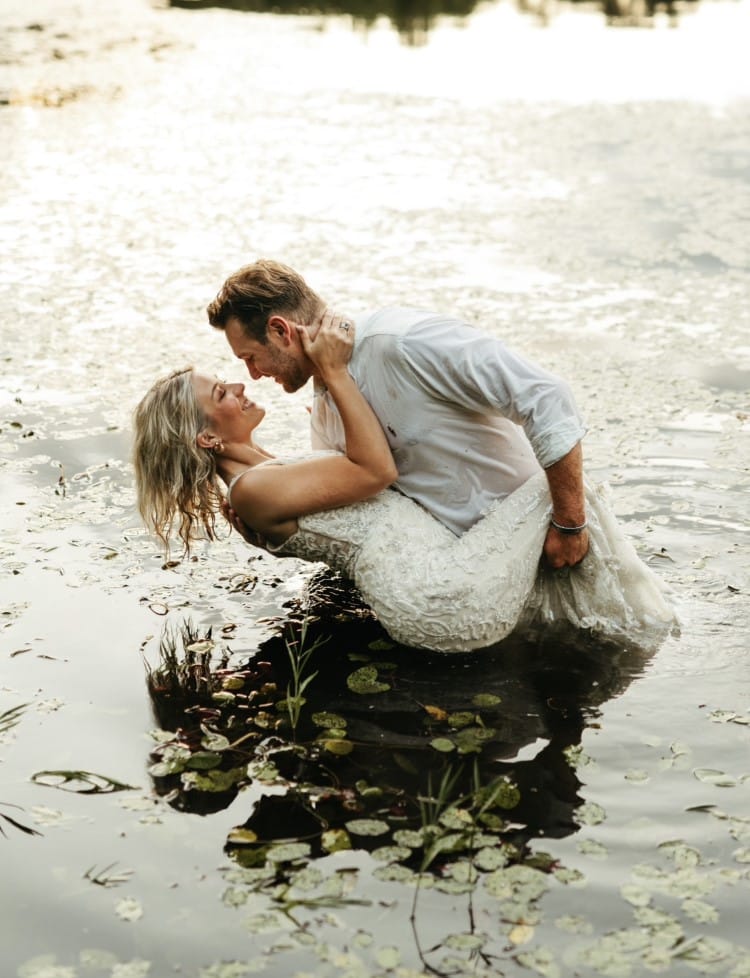 To summarize, photographer Jessica Knight enlisted a couple from Facebook for a mock elopement photoshoot. The narrative transformed when the man spontaneously proposed amidst the shoot on the pond. Their celebratory embrace capsized their canoe, adding an unexpected yet delightful twist to the day's memories.
Source: My Modern Met