These Billionaire Backyards Will Have Your Jaw Dropped With Their Extra Beauty
All of us truly love to enjoy the outside, the nature. Sometimes we are lucky enough to enjoy a nice cup of tea on our back porch overlooking the backyard. It's one of the most serene places a house has. During spring, when the backyard is filled with colourful flora and fauna, and small animals and birds are roaming around, the beauty of that is breathtaking. So, we compiled the ten most gorgeous billionaire backyards for you to feast upon. Here we go.
#1 Avatar Estate, Florida, USA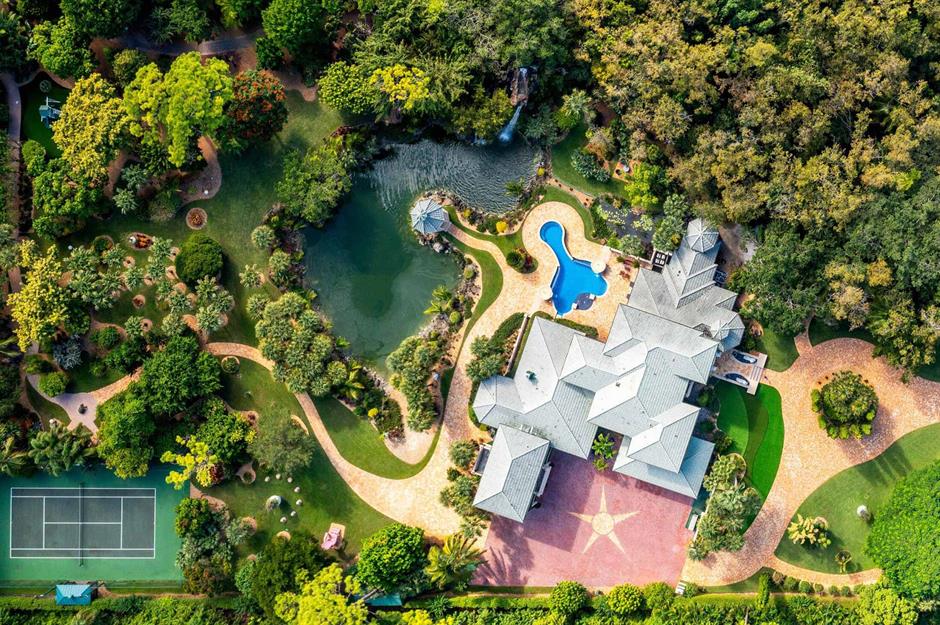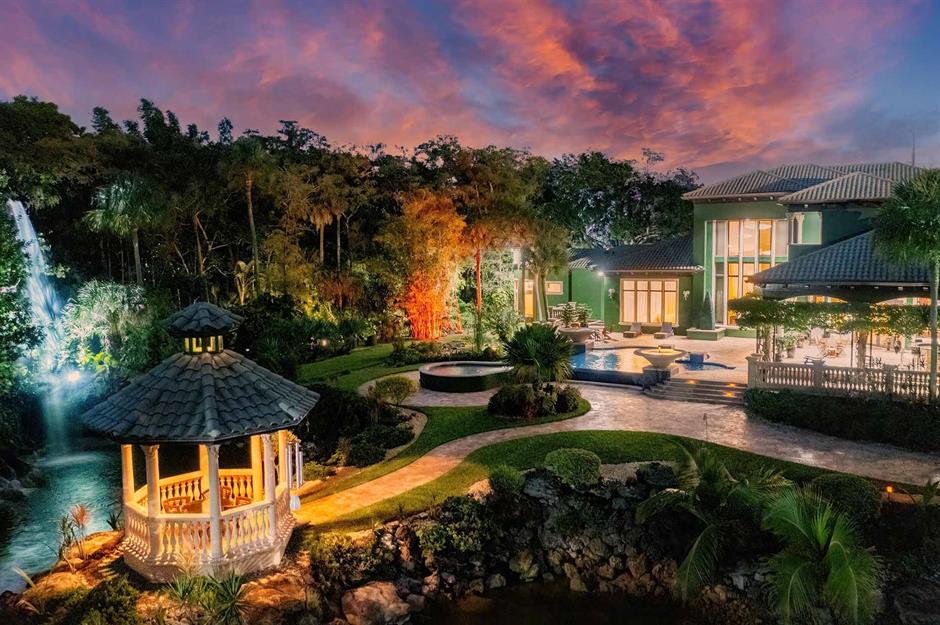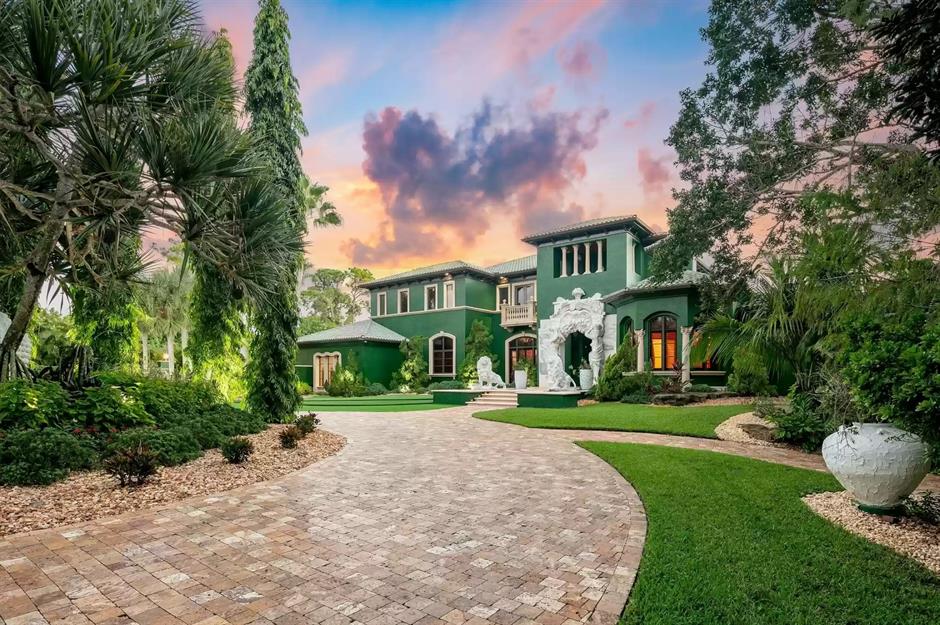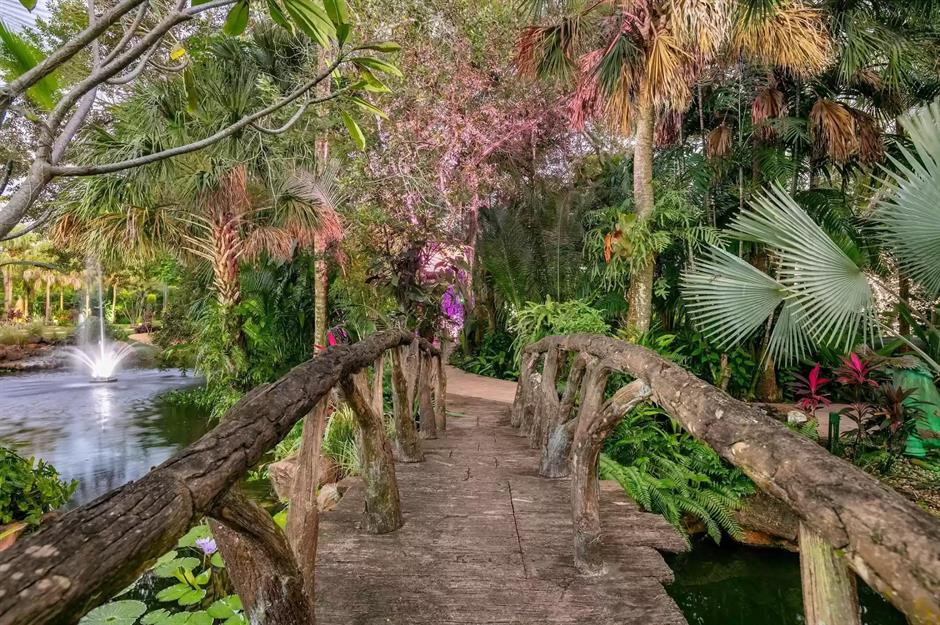 As you can guess by its name, this whole backyard is designed with the inspiration of the owner's all- time favorite movie, avatar. This mansion with the backyard sits on an area of 7,946 square feet. Built in 2005, it has a lake, a koi pond, a huge swimming pool, sculptures and a massive pond with a waterfall. Moreover, it also hosts tennis and basketball courts, a dining patio -alfresco style-, an outdoor bar and kitchen, and parking for 20 plus vehicles. In January of 2022, the owner enlisted the property for sale for almost $15 million.
#2 Lakefront Estate, Como, Italy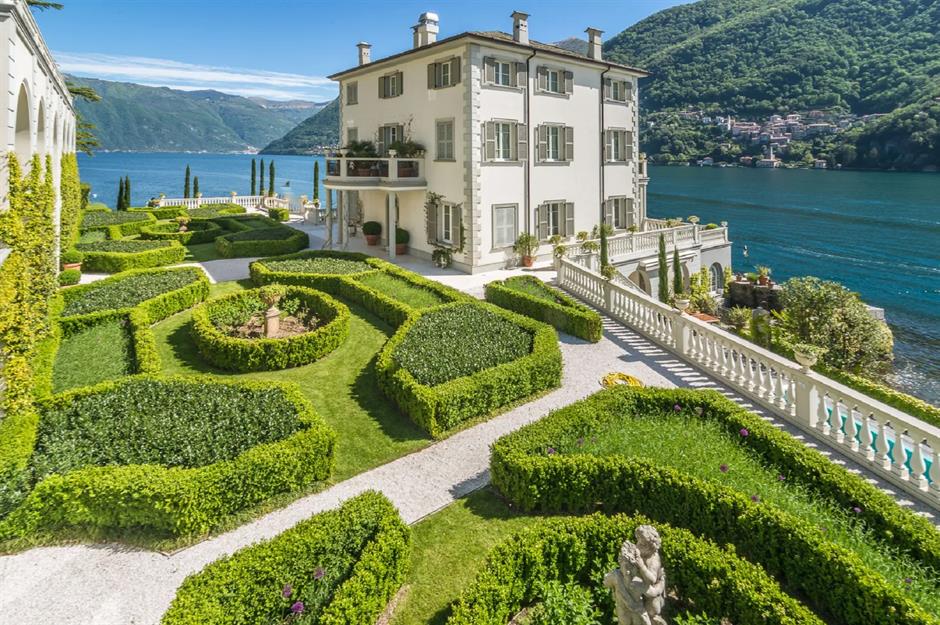 Advertisement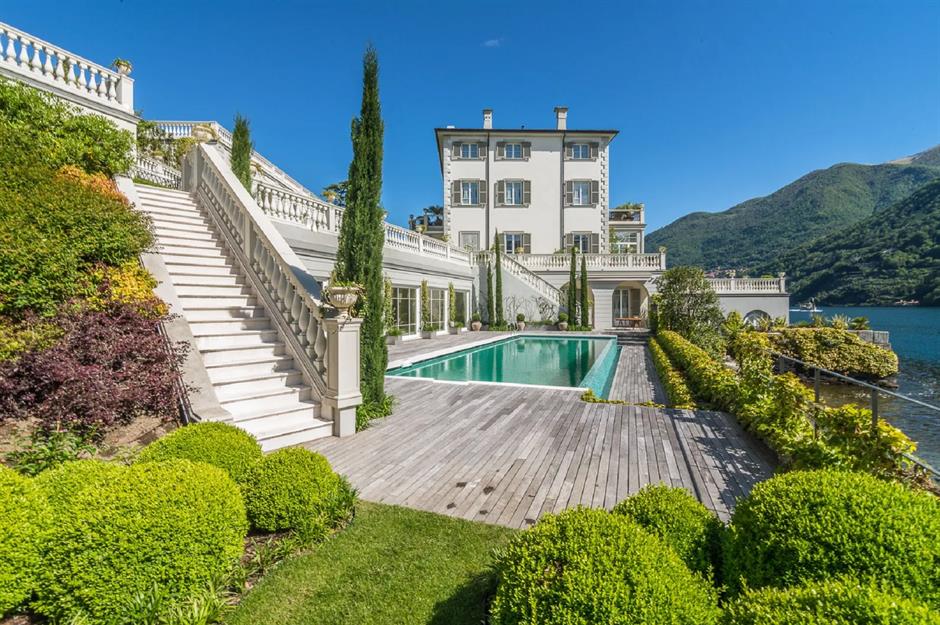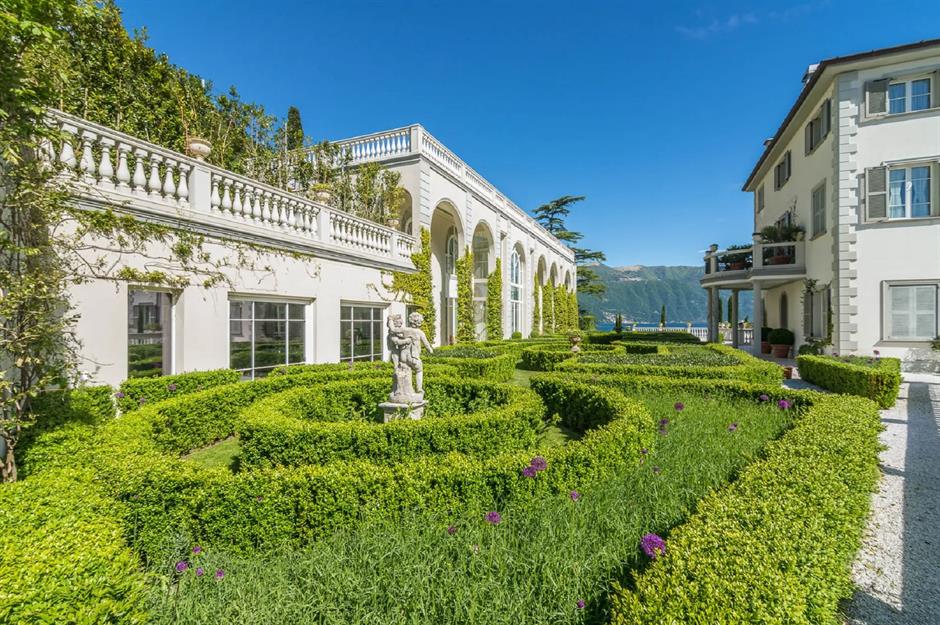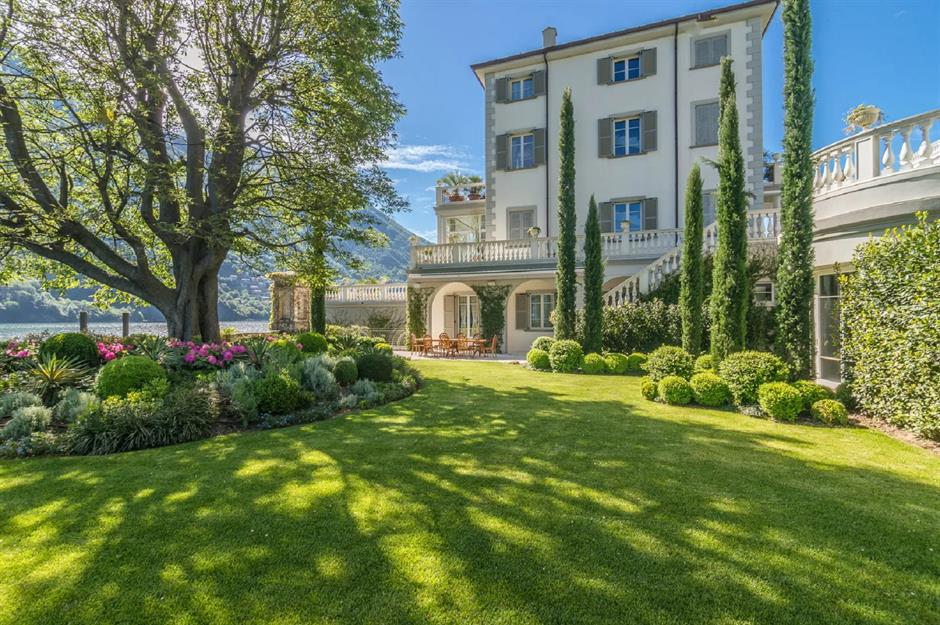 Built during the 1900s, this dreamy-looking estate with one of the finest gardens in Italy sits on the edge of Como Lake. Even if the garden spans only about an acre, the grandeur it packs is like no other. This garden bundles hedges manicured to perfection, antique yet grand statues, blooming flowers, vines, several patios, and a swimming pool. With a worth of several million overlooking the lake of Como, this backyard is the essence of true beauty.
#3 Summit Cove Mansion, California, USA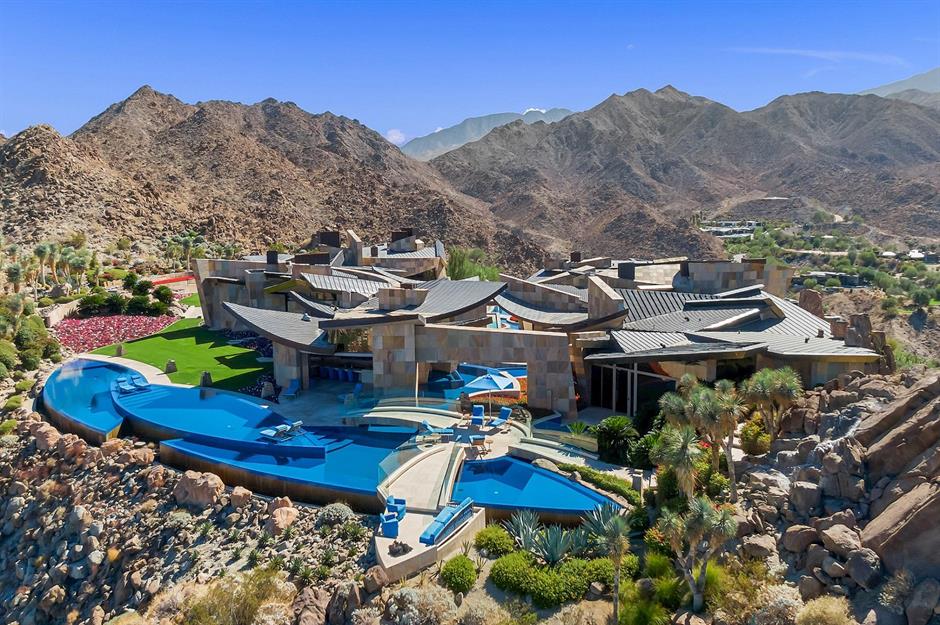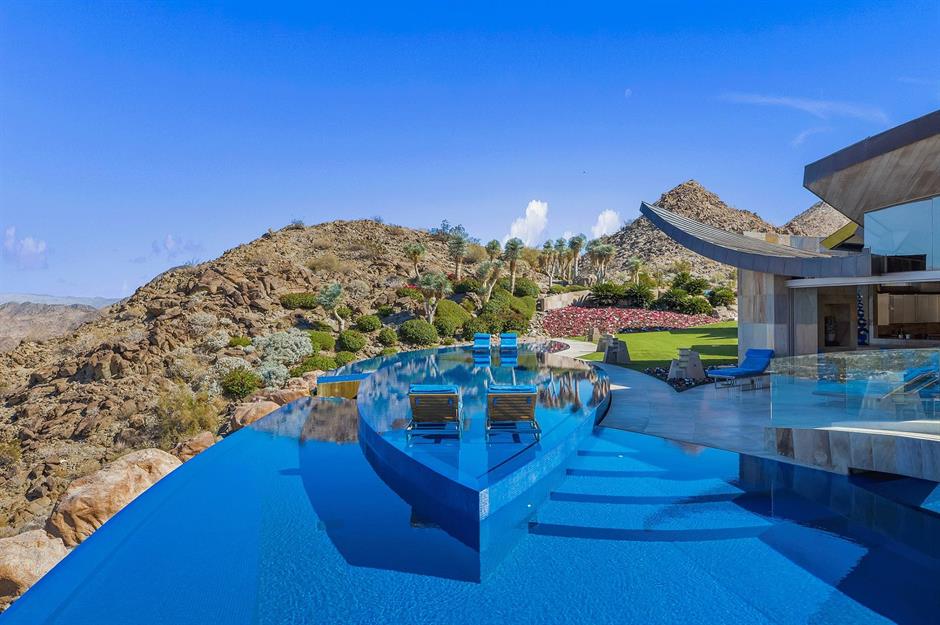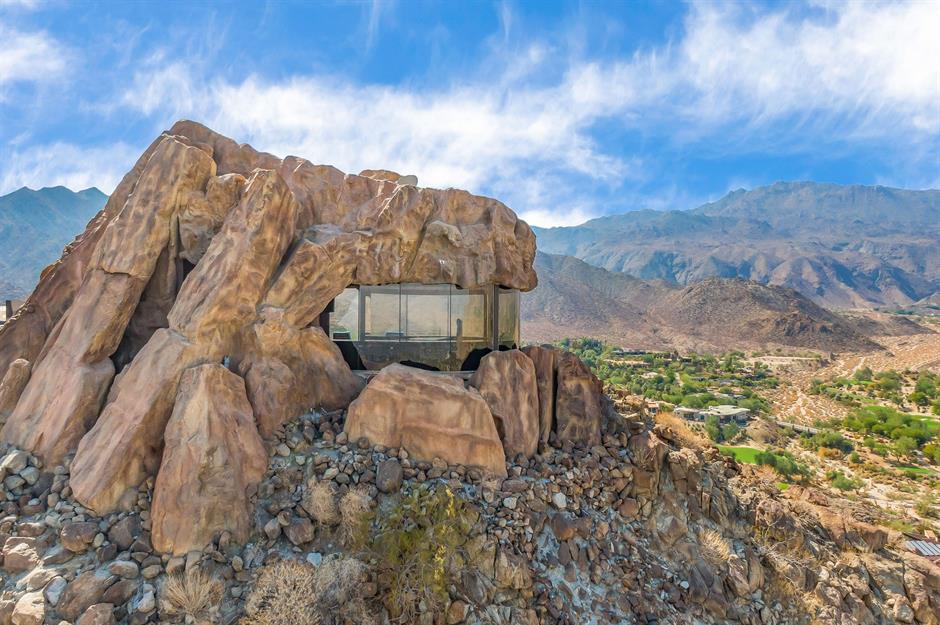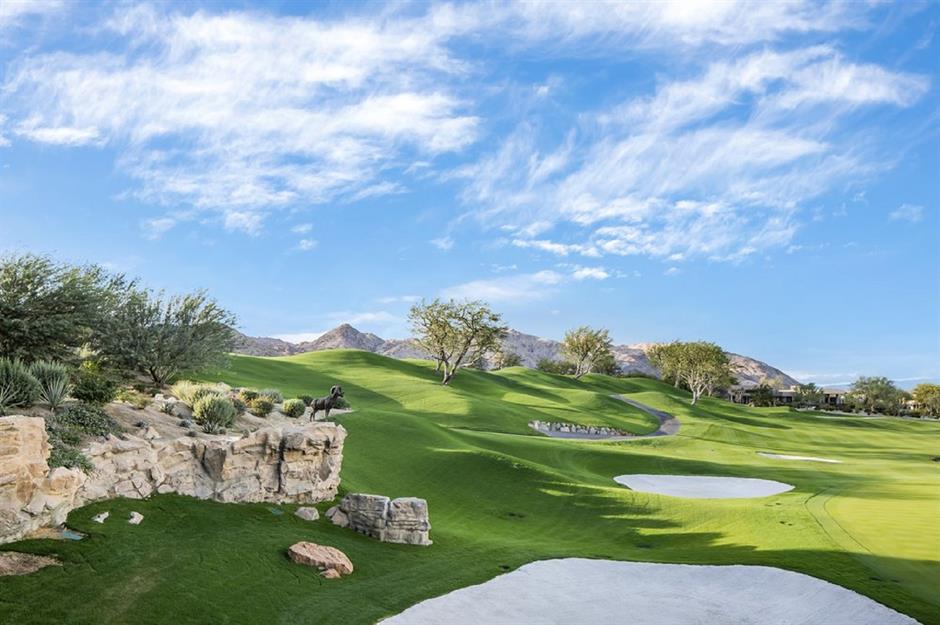 This mansion simply doesn't lack any of it. With a striking exterior and an incredible interior, this mansion in California's Palm Desert is a top tier trophy home for any billionaire. The garden of this manor house even has an aquarium tunnel and a shark tank, a pickleball court, waterfalls, three swimming pools, koi ponds, a private outdoor spa, and even an open-air elevator. The whole property covers about 8 acres, and not a mere inch is boring and less attractive. That's unsurprising because Huane Hagadone, the late hospitality tycoon, owned this previously. Moreover, there's also a home office carved into a rock face in the mountainous grounds.
#4 Linden, New York, USA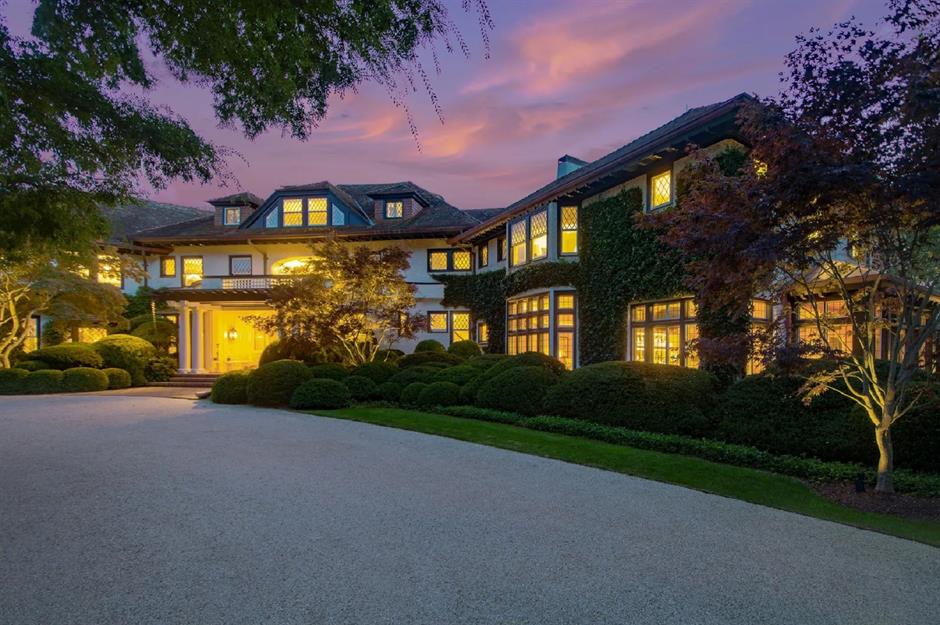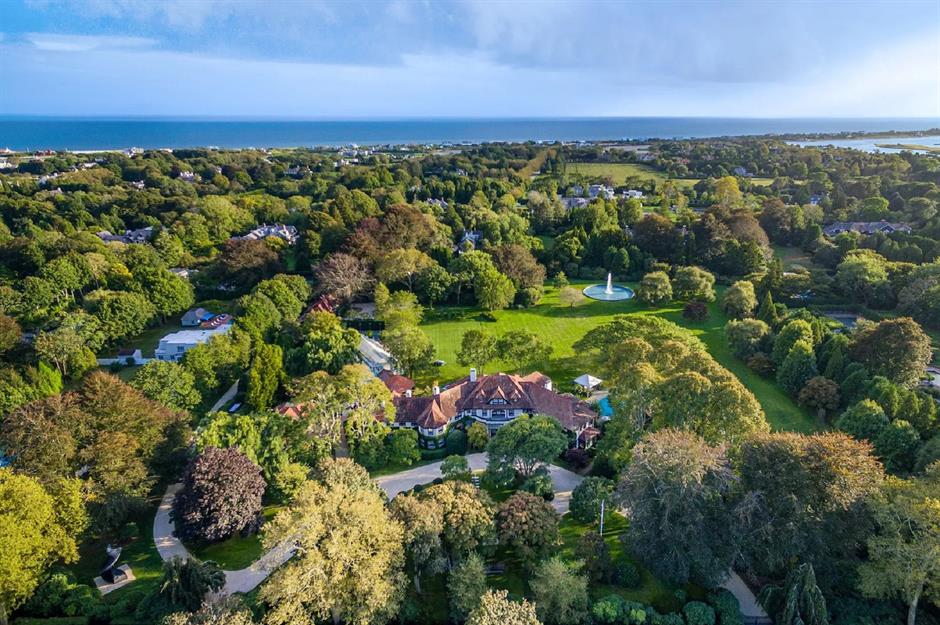 Advertisement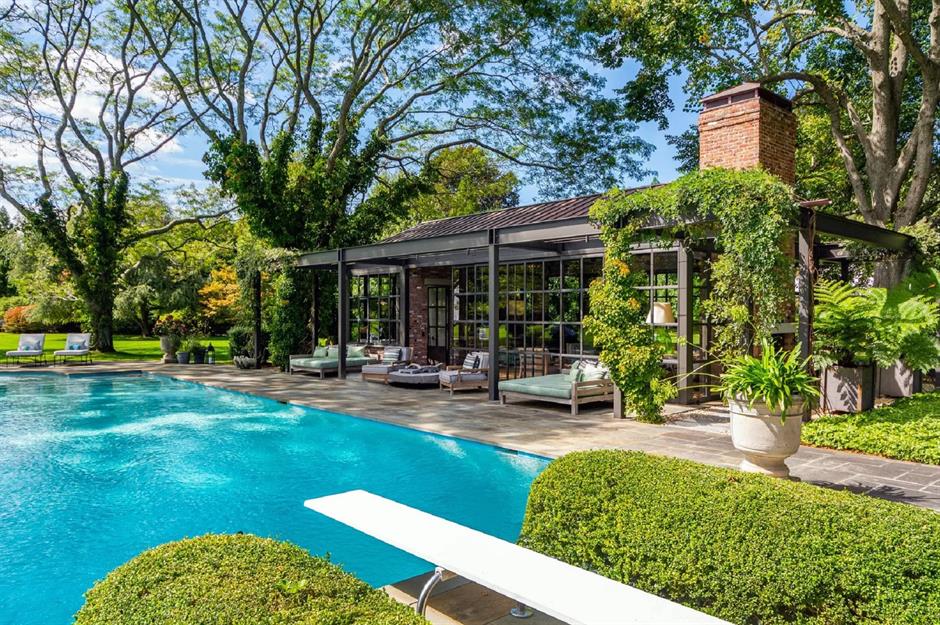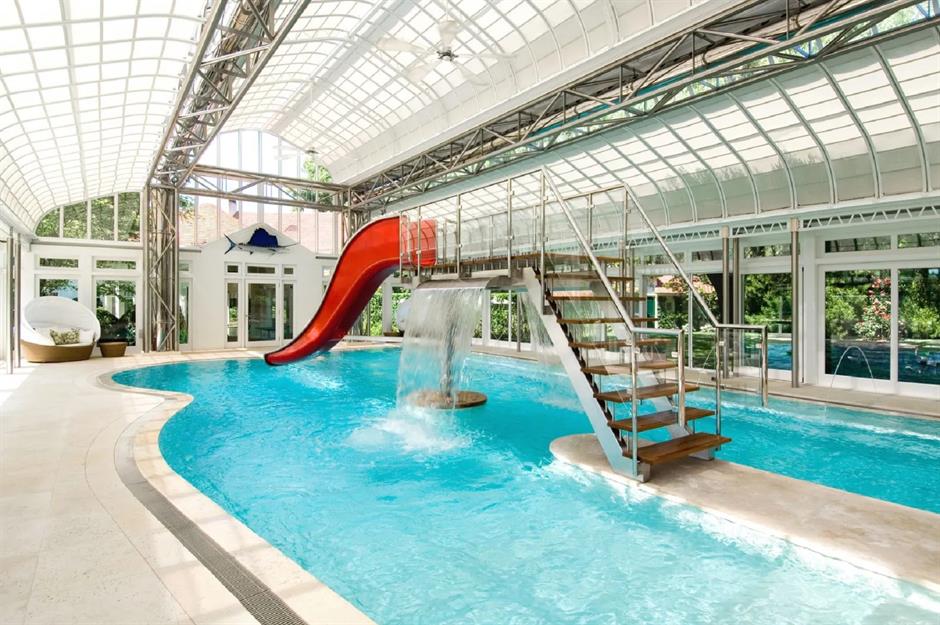 This otherworldly beauty is in exclusive Southampton, New York. Built around 1910, it covers over16,000 square feet of floor space with three floors. The vast outdoors of this is more like a park than a garden and offers absolute privacy and beauty alike. It comprises a complete set of an outdoor pool with a diving board and a patio. Moreover, there's a grass tennis court and a carriage house with pavilions used as guest houses. The garden is completed with fountains and a glass pool house. Sotheby's International Realty enlisted this for sale in 2021 for $69.9 million
#5 Casteel Creek Retreat, Colorado, USA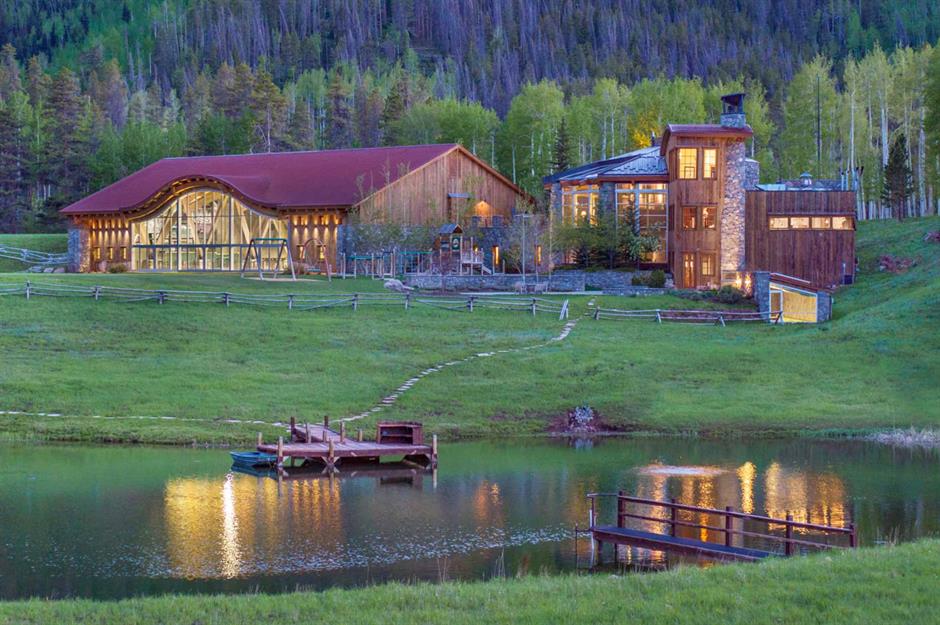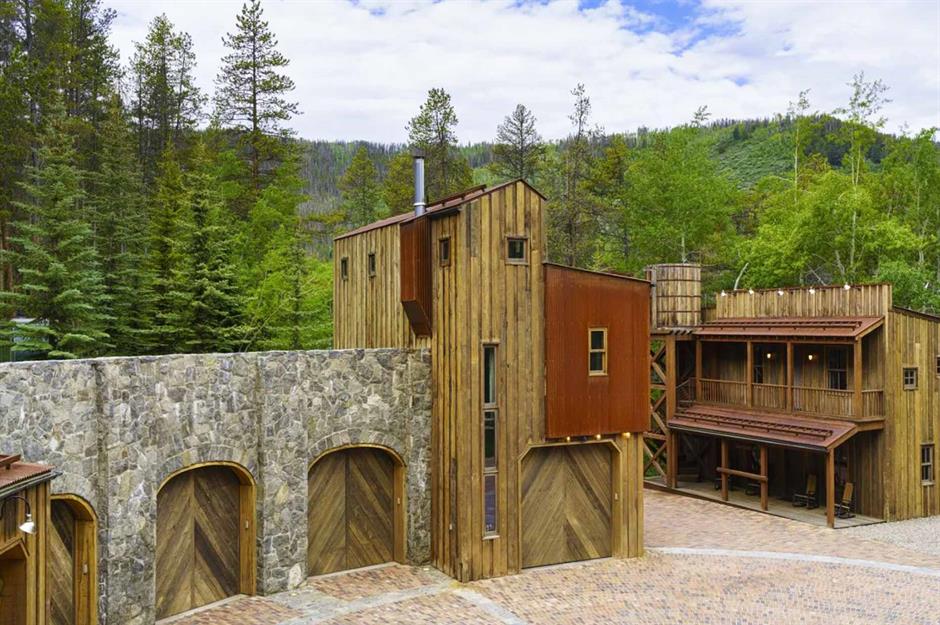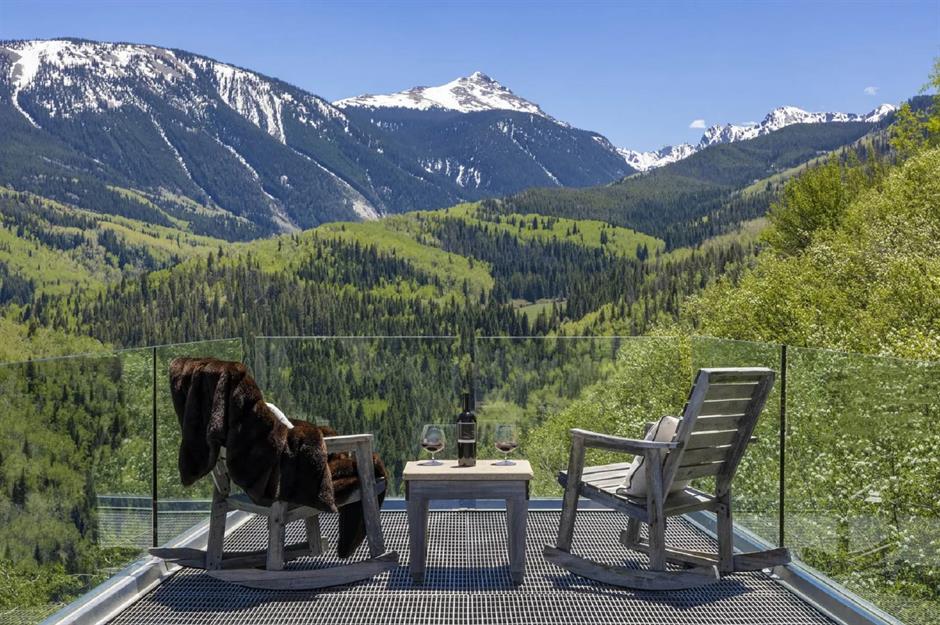 This $42 million mansion nestles in the area of the Rocky Mountains and covers a staggering 250 acres while bordering 2 million acres of land from the national forest. If you're to live here, you will never need to go out of the property's ground to endeavour nature. The mansion ground includes a climbing wall, catering kitchen, bar and games room, the best ski slopes in the area, and a shooting range.
#6 Country Estate, Missouri, USA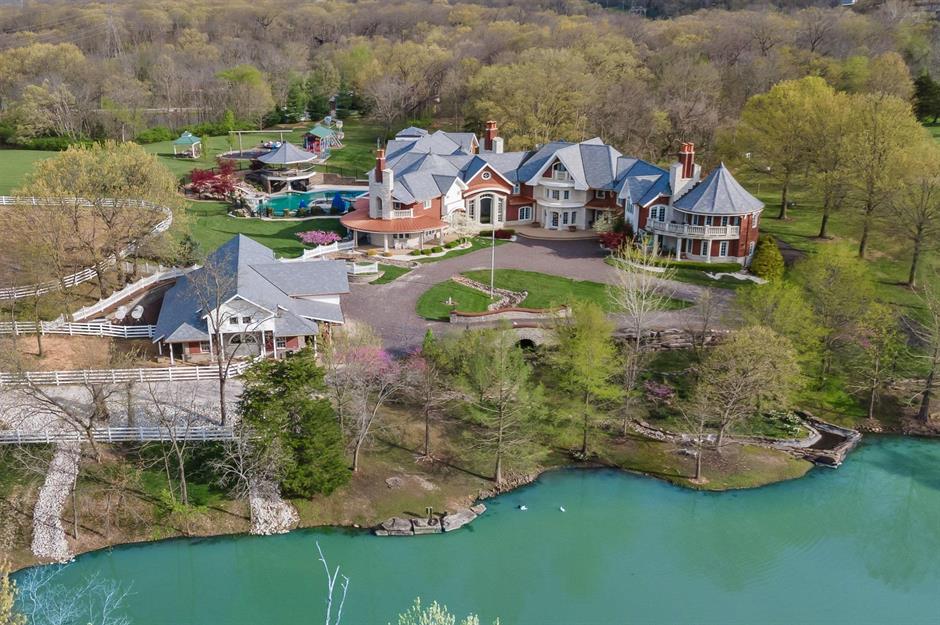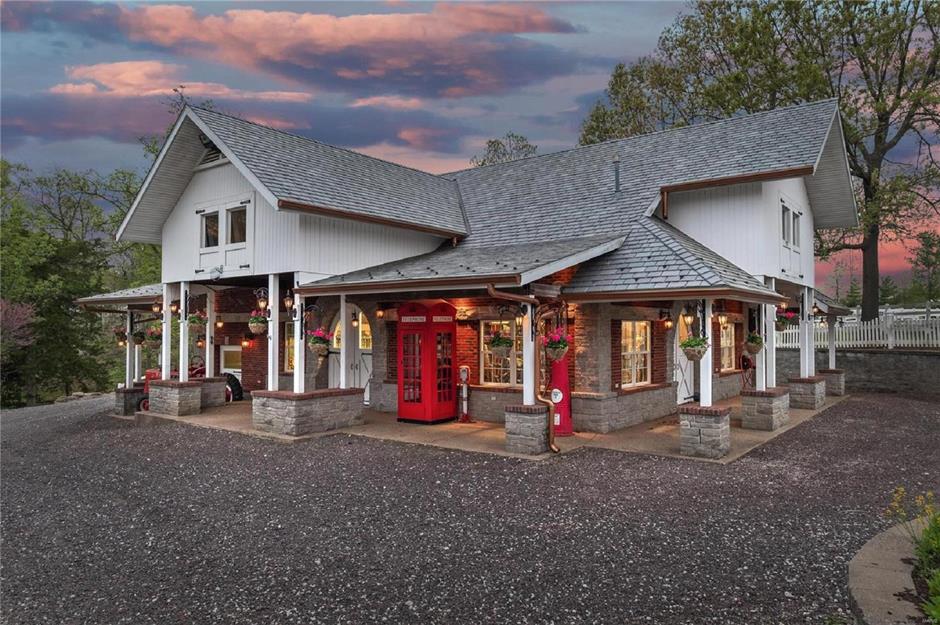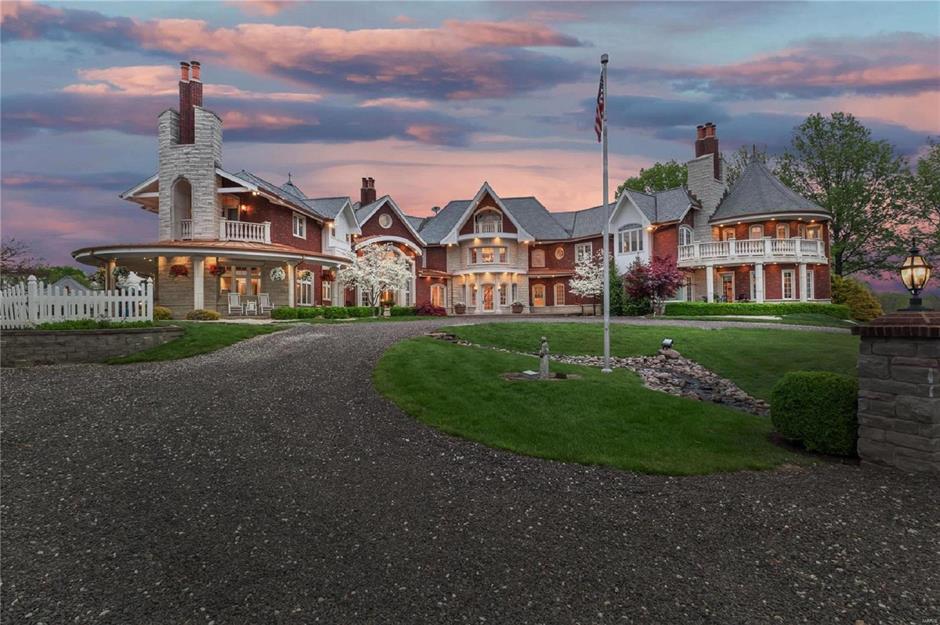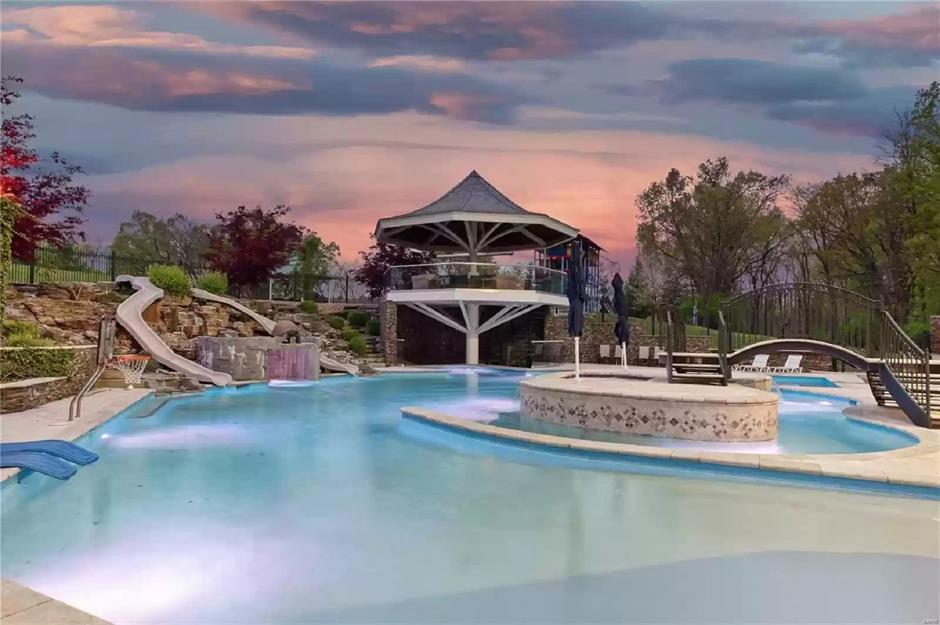 This Seven bedroom house has ten bathrooms, a double-floored library and its own Chapel distributed amongst 20,550 square feet of land. Even though it looks more traditional from afar, you'll understand that this estate is built for people young at heart when you look close enough. This mansion boasts two racing slides, an outdoor hot tub, a slow-flowing river, and even a Small town with a traditional English store. Moreover, the grounds host a series of movie theatres, bars, a sports field, a bowling alley, a dancehall, volleyball courts, and a basketball court. And you won't believe the next. The ground is filled with more fun, like a custom-built playground, a full-size Ferris wheel, and Carnival-Styled rides. It's no surprise that this property is worth $20 million.
#7 Balinese-Style Estate, California, USA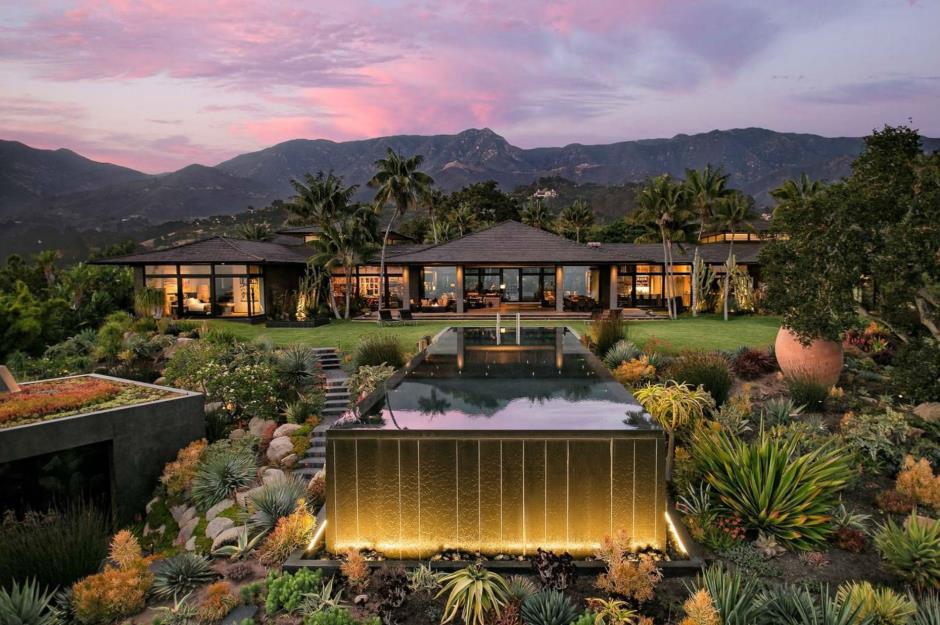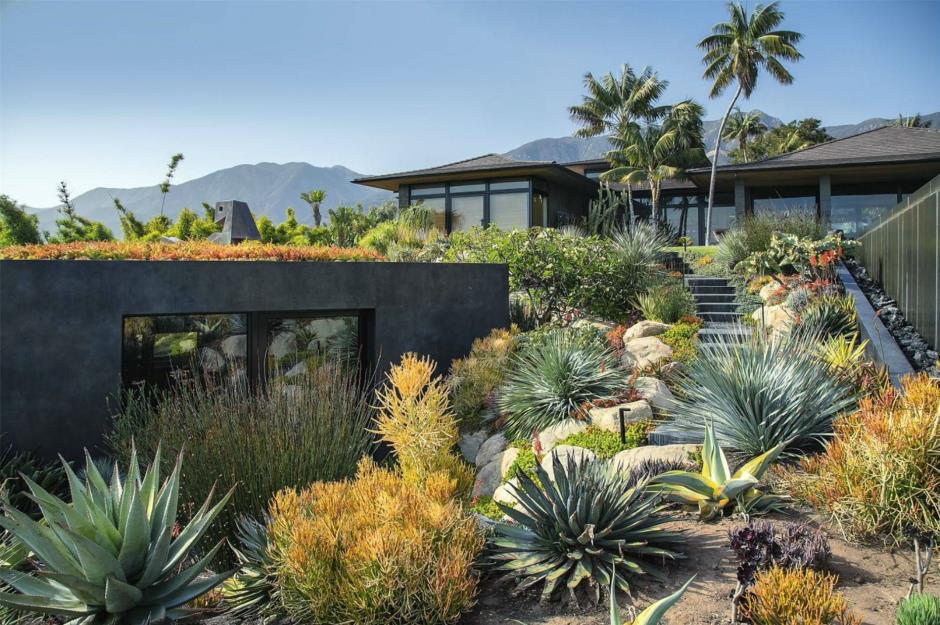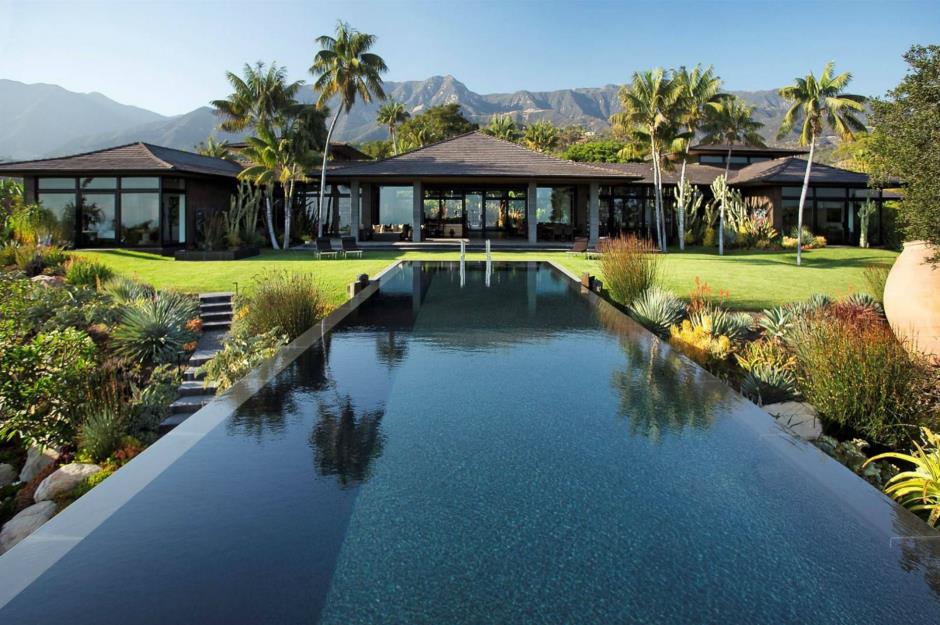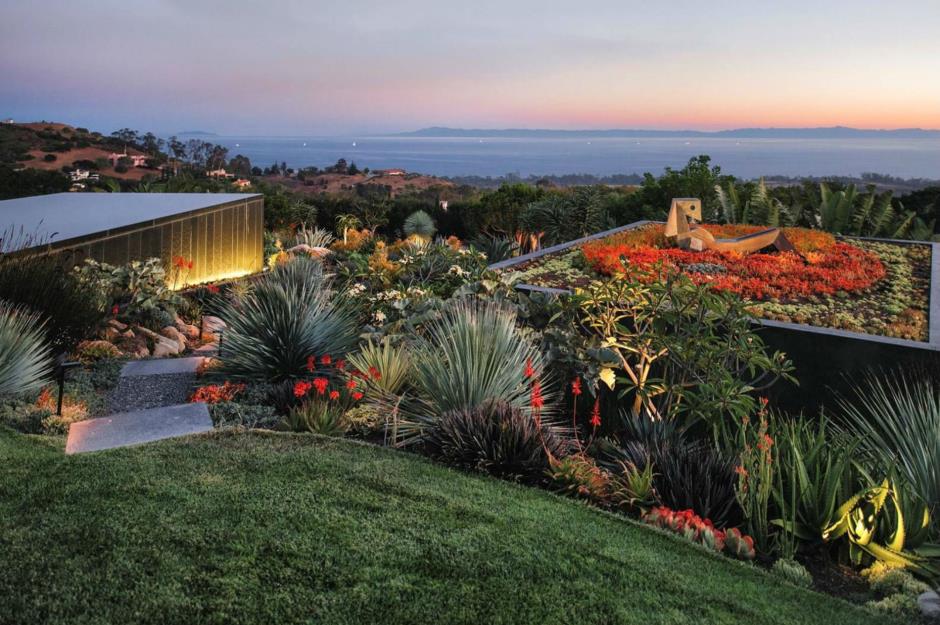 This breathtaking yet flawless art piece in Montecito is the essence of Balinese-style construction. It spans over 8,000 square feet with immaculately kept botanical Zen grounds, and its infinity pool is jaw-dropping and inviting. Furthermore, next to this pool are cabanas, a gym, changing and steam rooms and a manicured pickleball court. The stunning view filled with colourful fauna and flora is incredible at sunrise. The garden is mostly filled with palm trees, cactus varieties, sculptures and koi ponds. The former owner Ellen DeGeneres let this go for $33.3 million in 2020.
Advertisement
#8 Waterfront Mansion, Florida, USA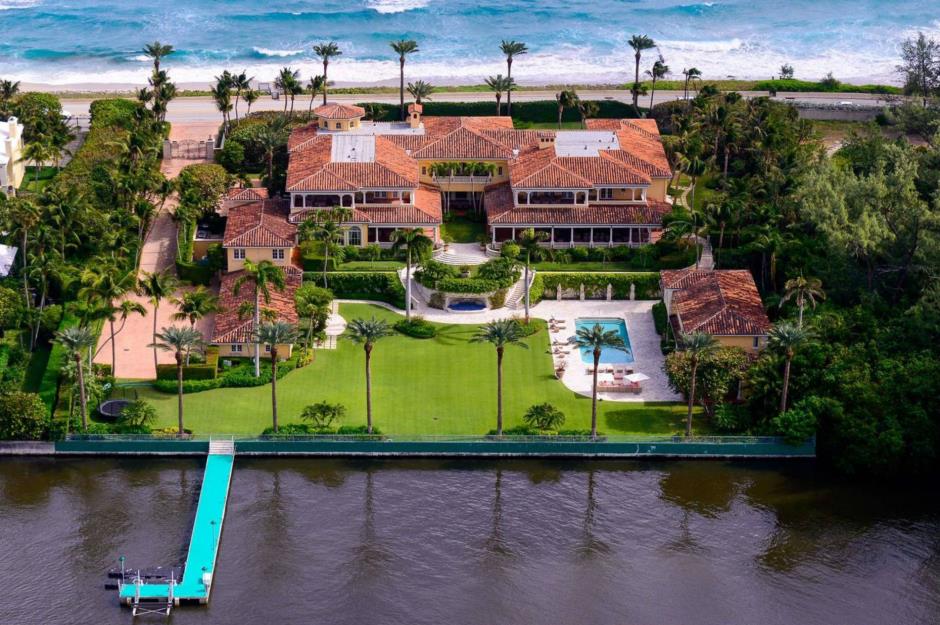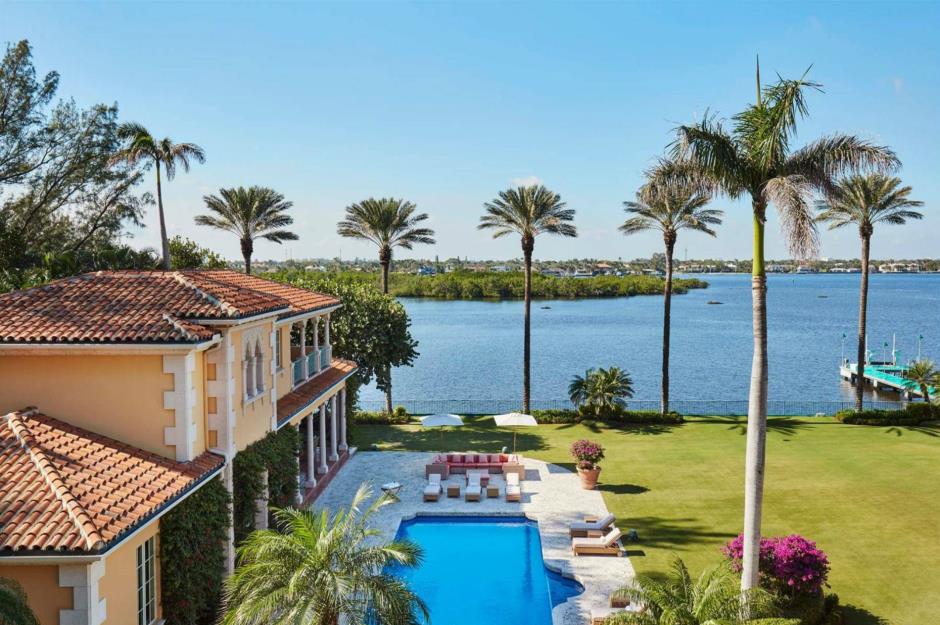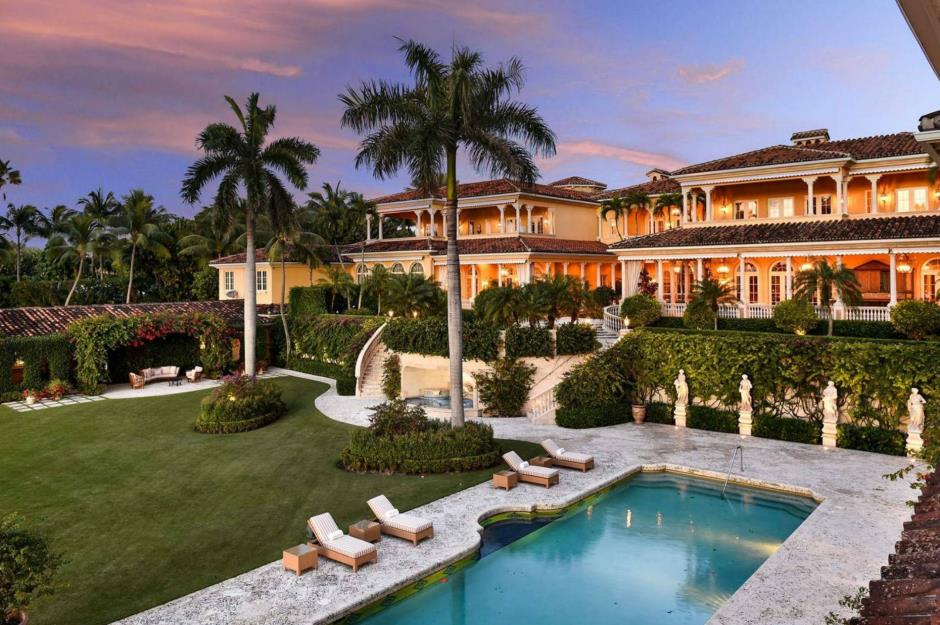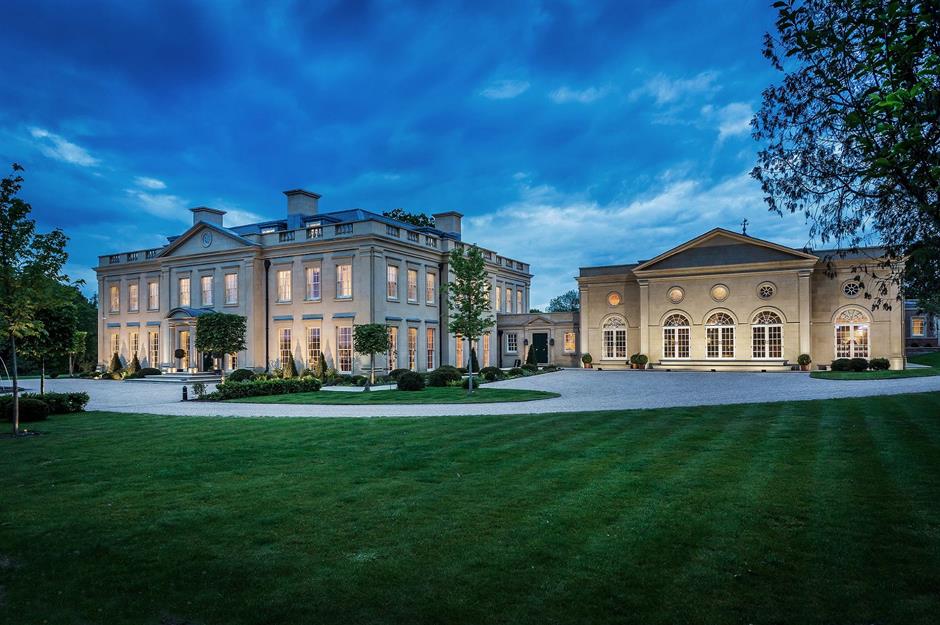 This mansion, constructed in 2003, is bordered by the ocean and the lake from both sides and sits on a 2.2-acre land. It hosts eight bedrooms, 11 baths, foyers, a gourmet kitchen, wine cellars, a library, living rooms and billiard rooms. And the garden is no less beautiful than the interior. The heated pool and the serene views of both worlds of the ground are perfect for evening strolls and sunbathing. You can either relax in the pool or head over to the lakeside. On top of that, it also has a6-car garage, a guest house and a pool house. The mansion went to its present owner for a colossal$43 million.
#9 Palladian-Style Mansion, Surrey, UK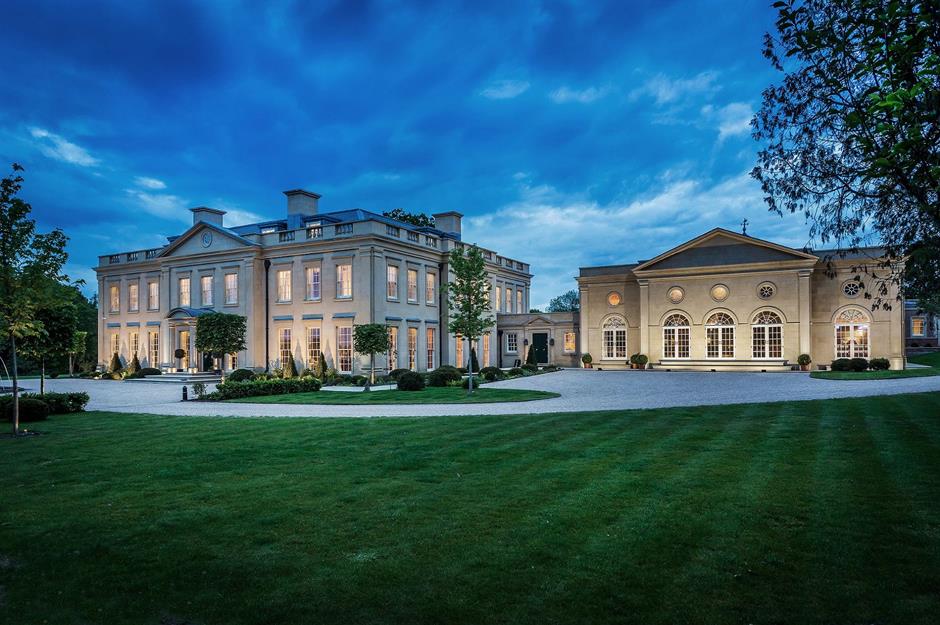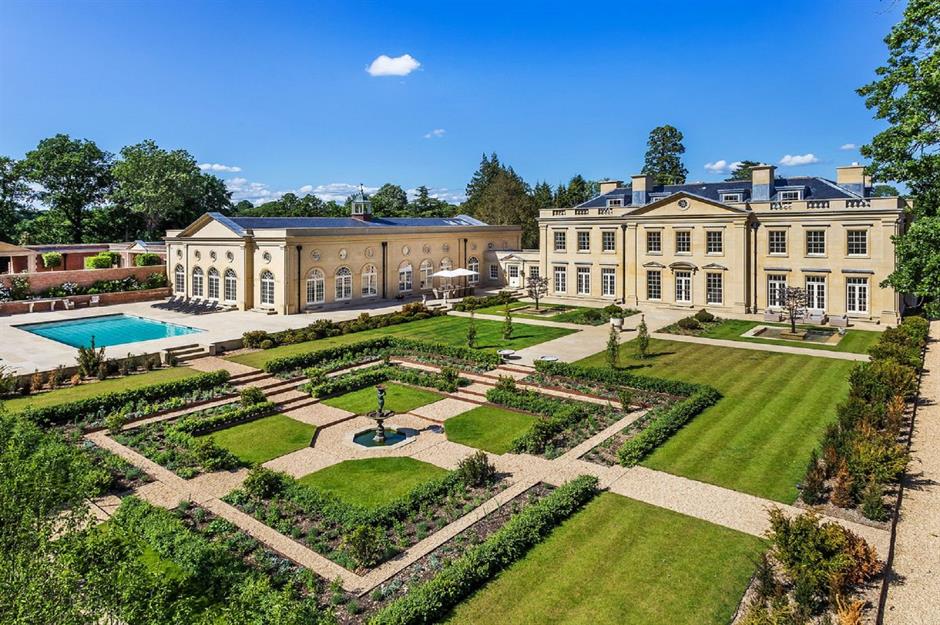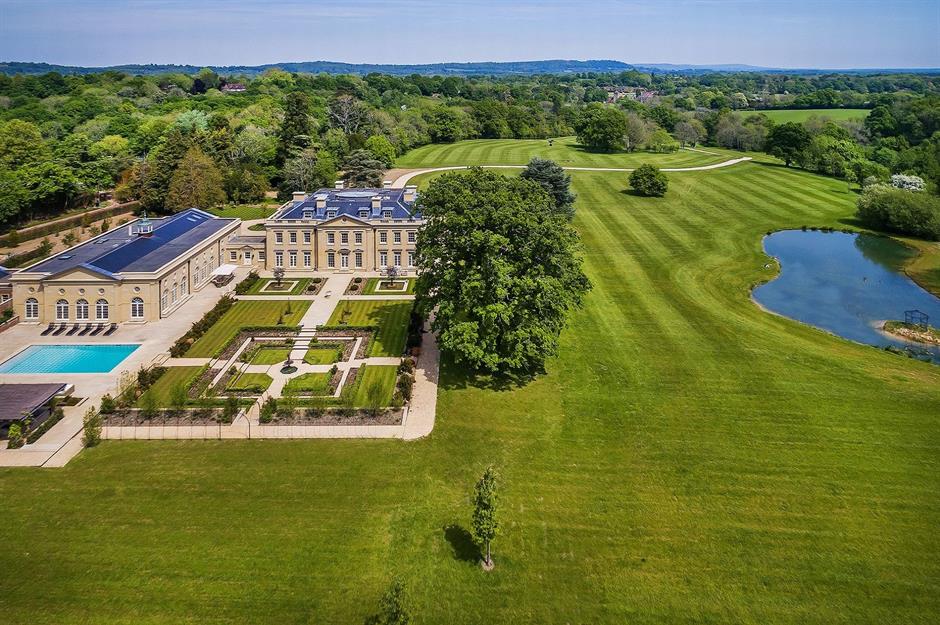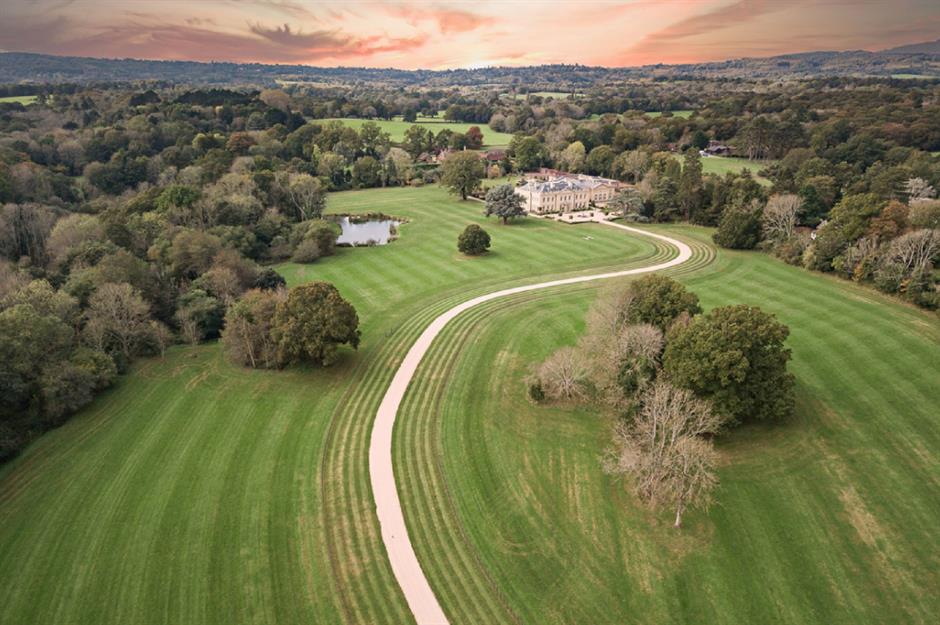 This estate is the perfect example of a historic English estate. Both the interior and exterior of this mansion know no limits of luxury. The garden's endless lawns are perfectly manicured to host croquet matches, drinks, picnics and alfresco lunches. It also has a private lake, tennis court, and a summer pavilion. The property is no less incredible, but the price tag is sky-high. This 30-acre mansion and backyard are on sale for $40.5, waiting for its future owner.
#10 The Oaks, Florida, USA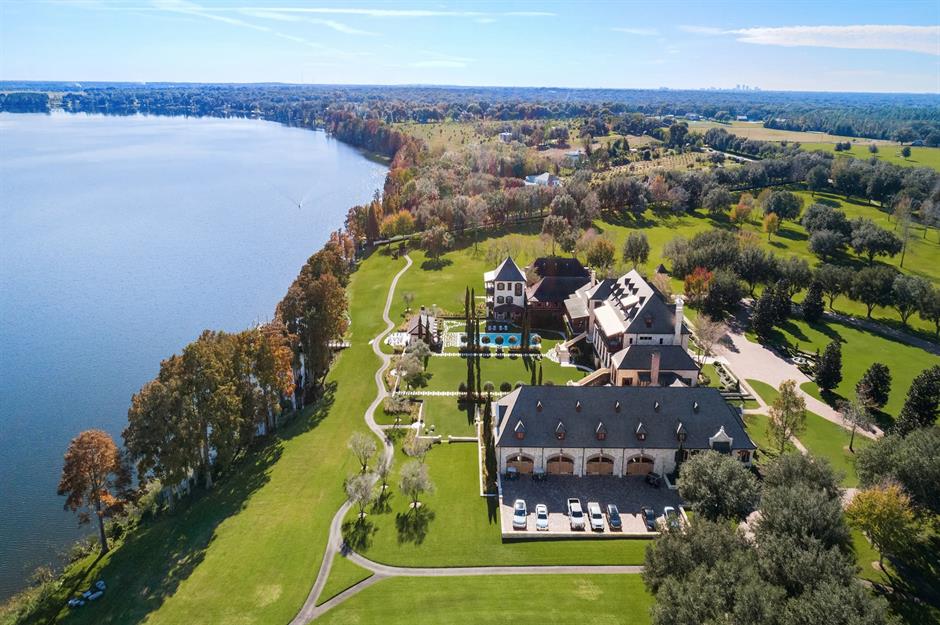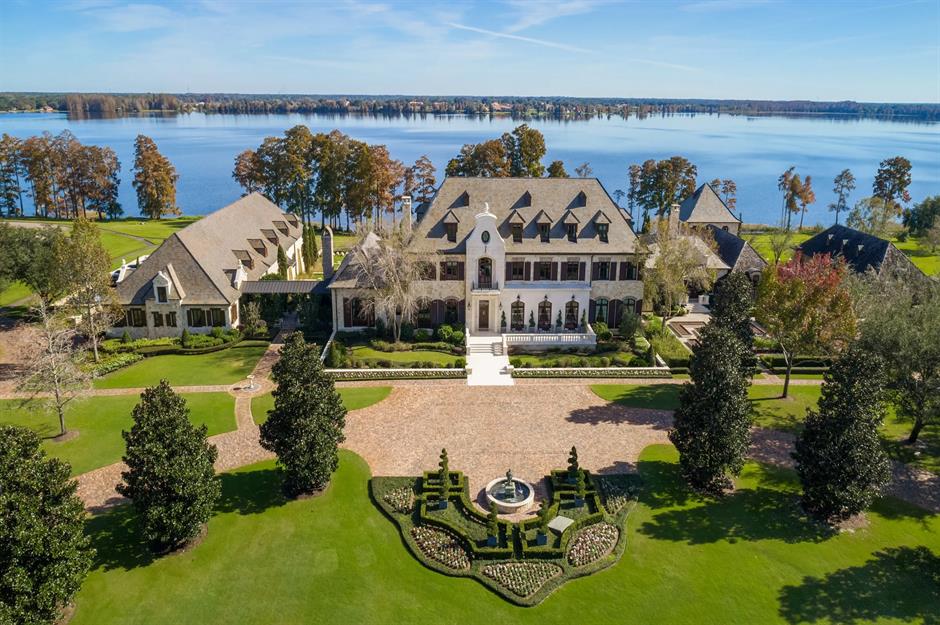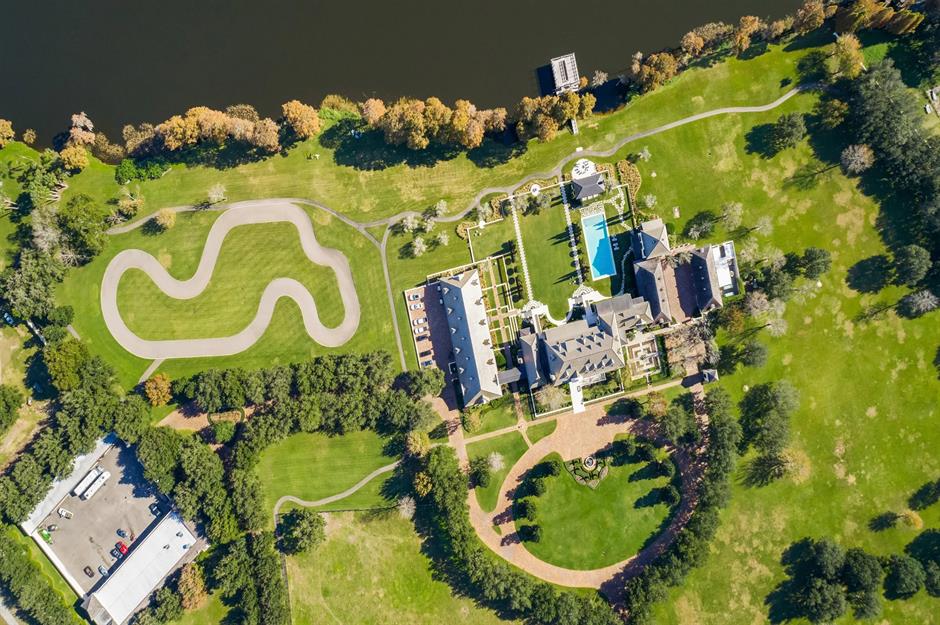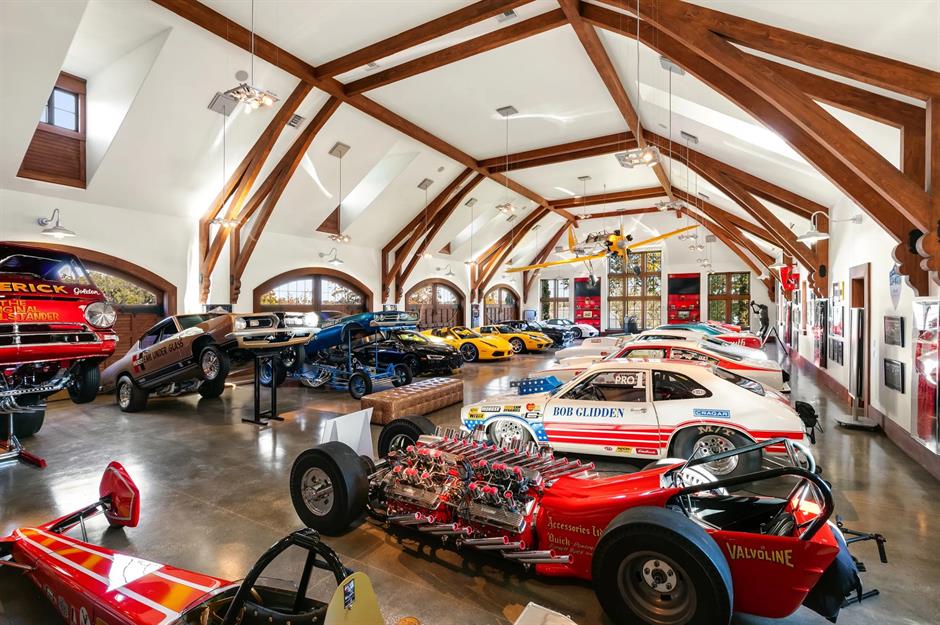 Advertisement