This Barcelona-based artist uses Pop-Culture Characters with a Dark Twist to paint the walls of abandoned buildings (30 Pics)
Abandoned structures conceal the secrets and legends of bygone eras. They no longer draw the normal hordes of people and no longer fulfill the function for which they were designed.
Barcelona's abandoned areas hold special significance for artist David Lozano. Worn-down walls serve as a medium for his inventive caricature sketches. Characters that are easily recognized, such as"Cookie Monster,"are presented in a distinct and, to be honest, scary style.
More info: Instagram | imginn.com
#1
Barcelona is well-known for its art scene. Many people come to witness Gaudi's or other famous artists' work. However, art is not limited to the most prominent museums or art galleries. Art may occur in the most unexpected places.
Street art, like any other art form, now conveys a story. If you don't want to spend money on museums, street art is an excellent alternative.
#2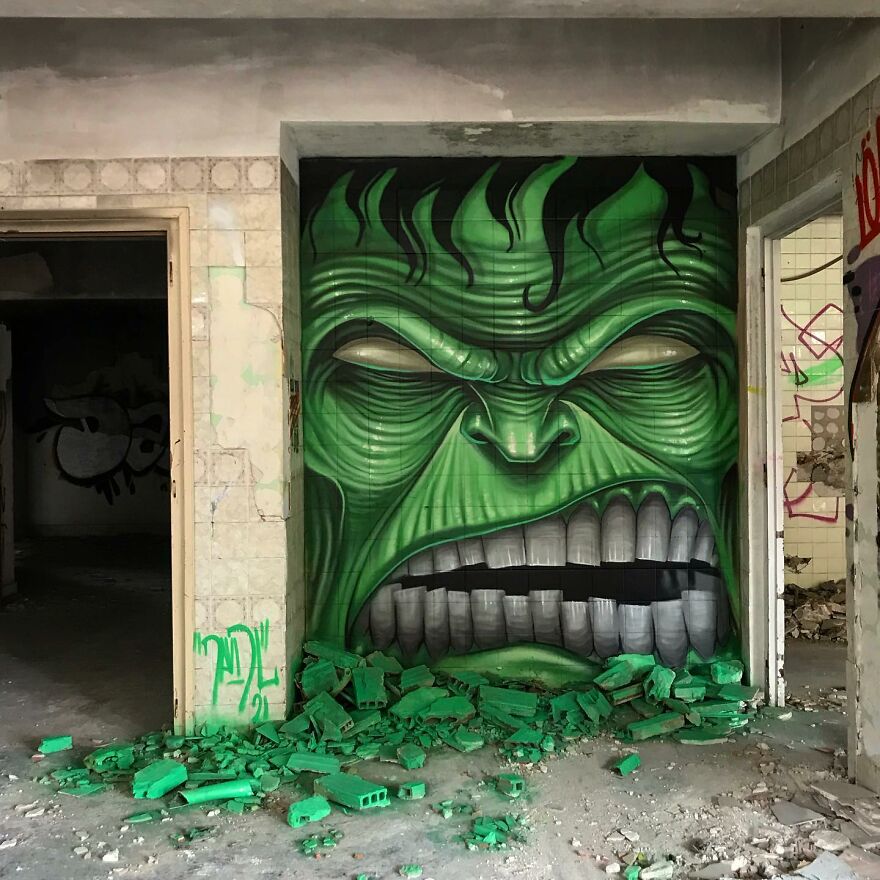 #3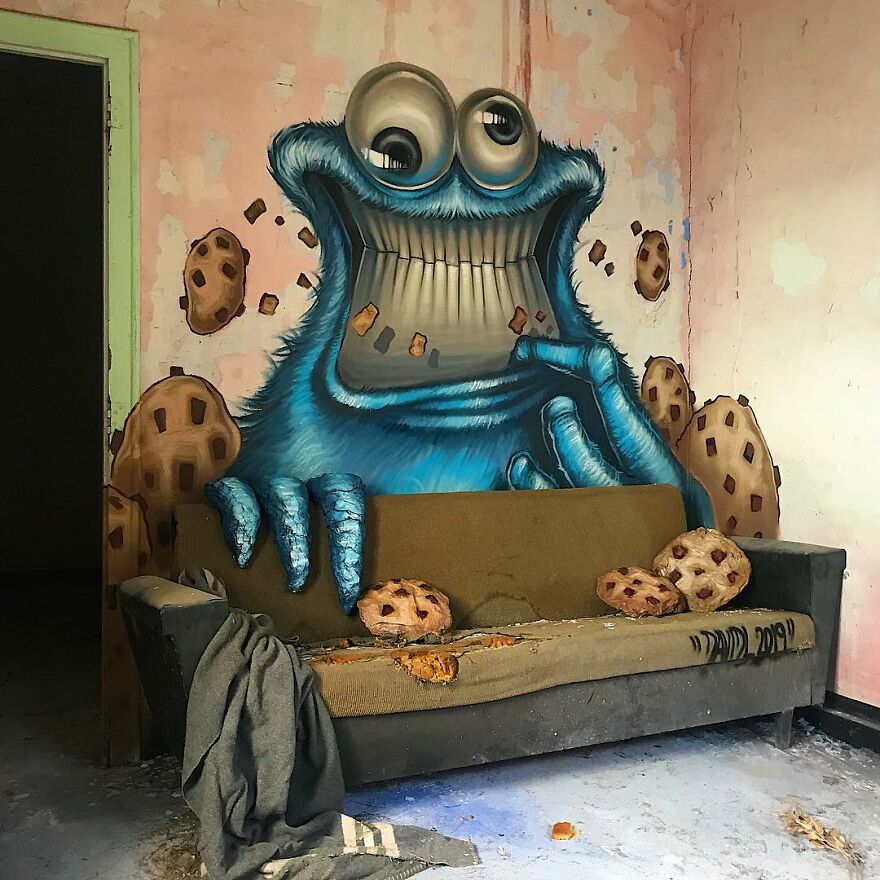 Street art in Barcelona has just recently emerged. Barcelona's street art culture officially began to emerge in the 1970s, following the fall of the Franco government. Until around 2002, the limitations were typically relaxed, allowing Barcelona's street art movement to develop.
#4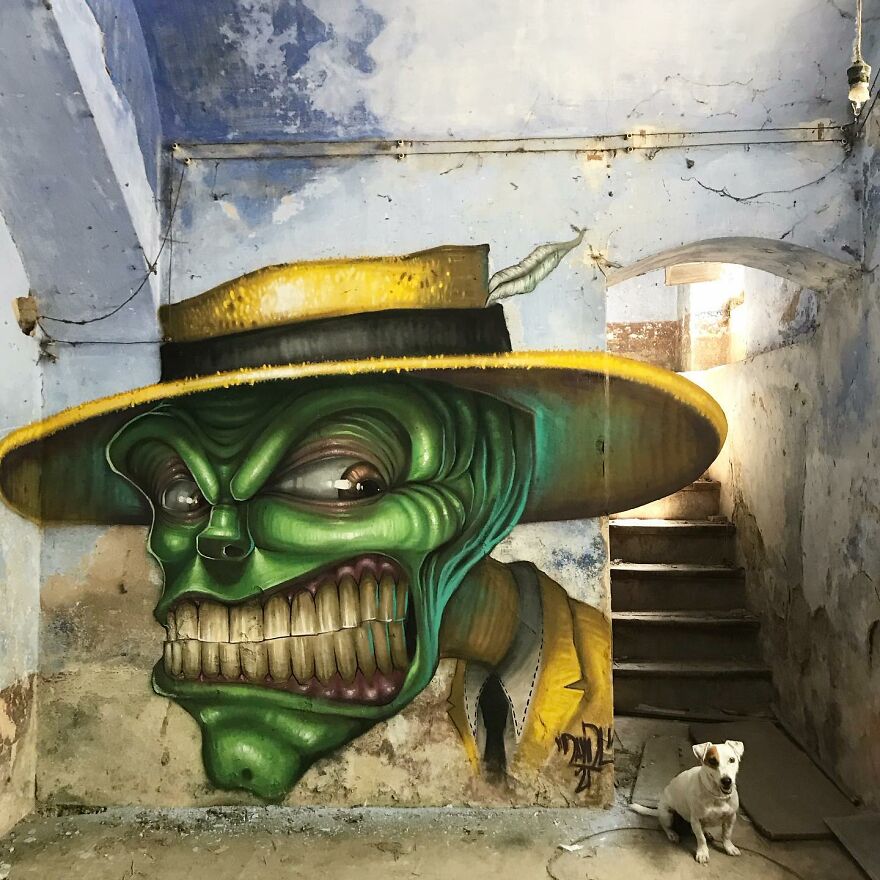 #5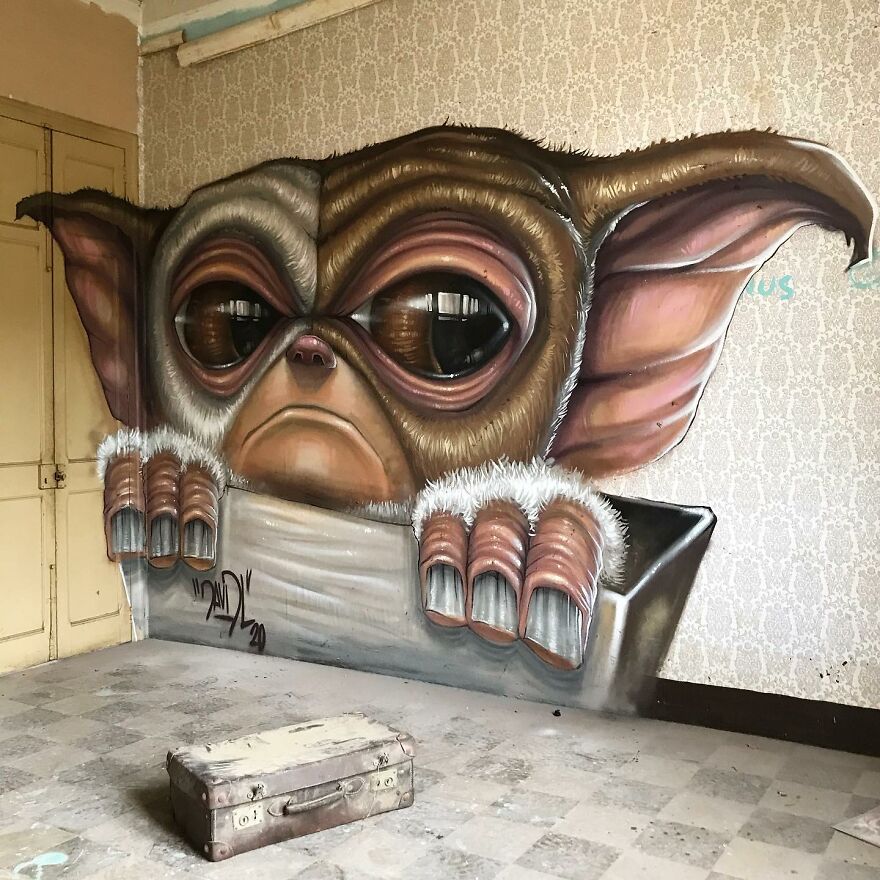 Artist David Lozano elevated street art to a new level by painting magnificent murals on the walls of abandoned buildings and locations. It's almost as though the locations that were formerly filled with people have been given new life and purpose.
#6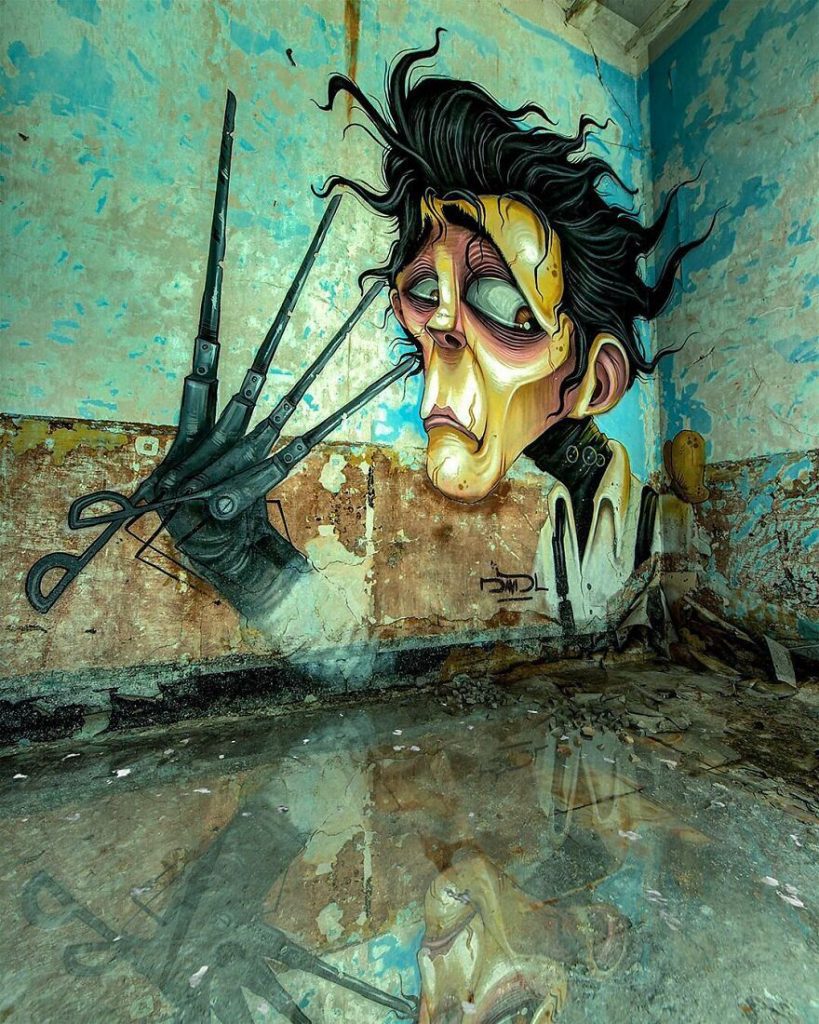 Instead of being in abandoned buildings, these should be in a gallery!
#7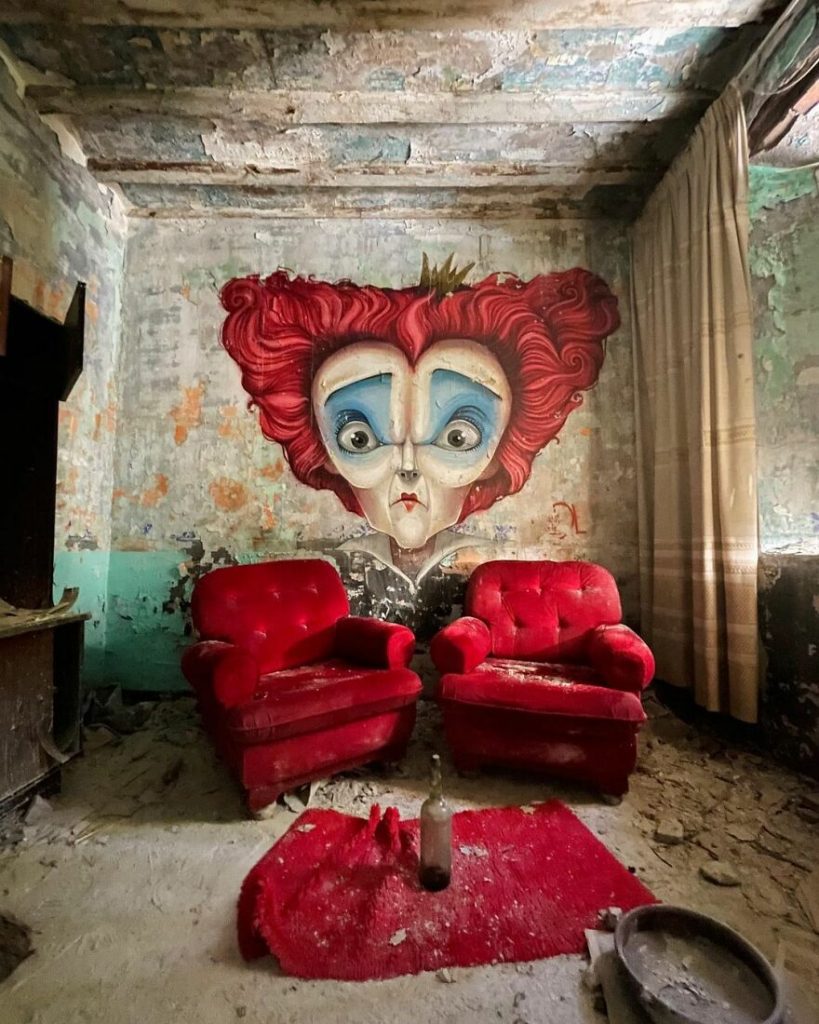 The workmanship that goes into these graffiti pieces is incredible. This artist's drawing technique may have also contributed to the stunning result.
David's painting style is incredibly disturbing, and it only works better in the backdrop of abandoned buildings. It provides the impression that these drawings are haunting the structures after they have been abandoned.
#8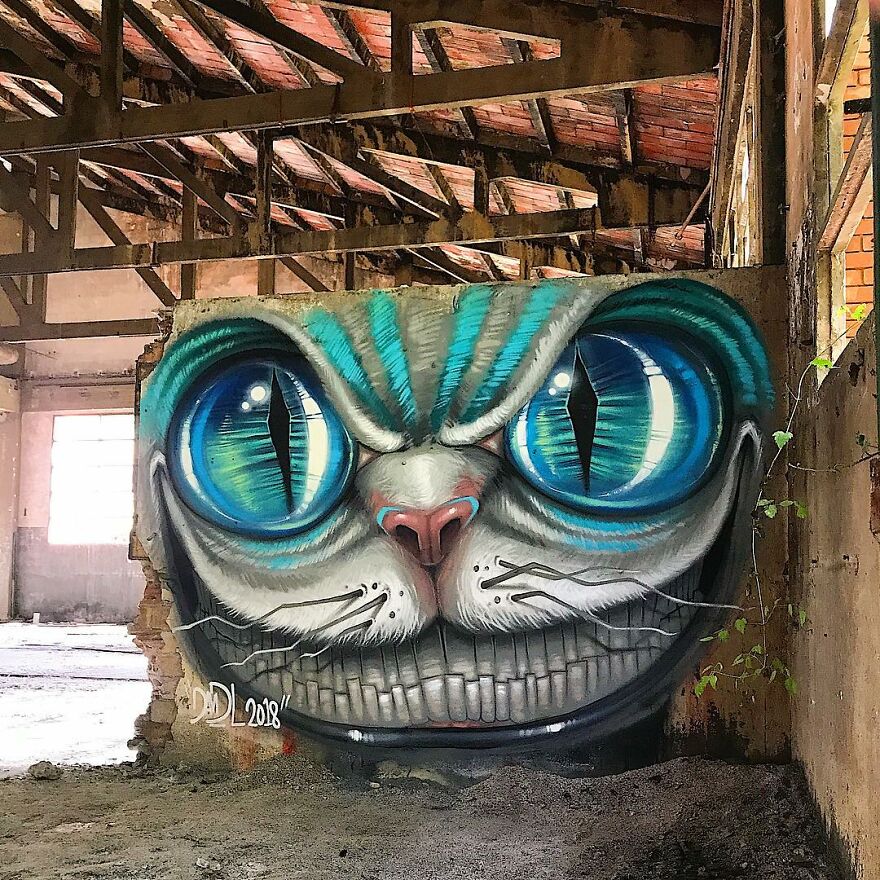 #9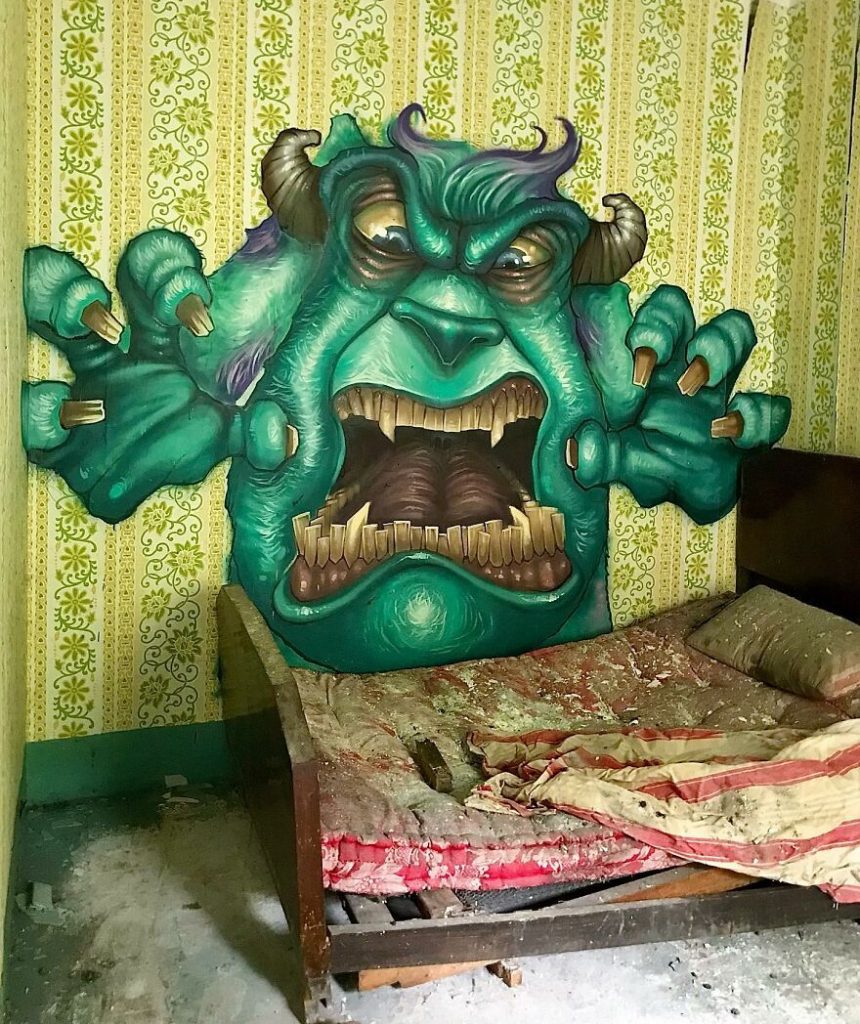 #10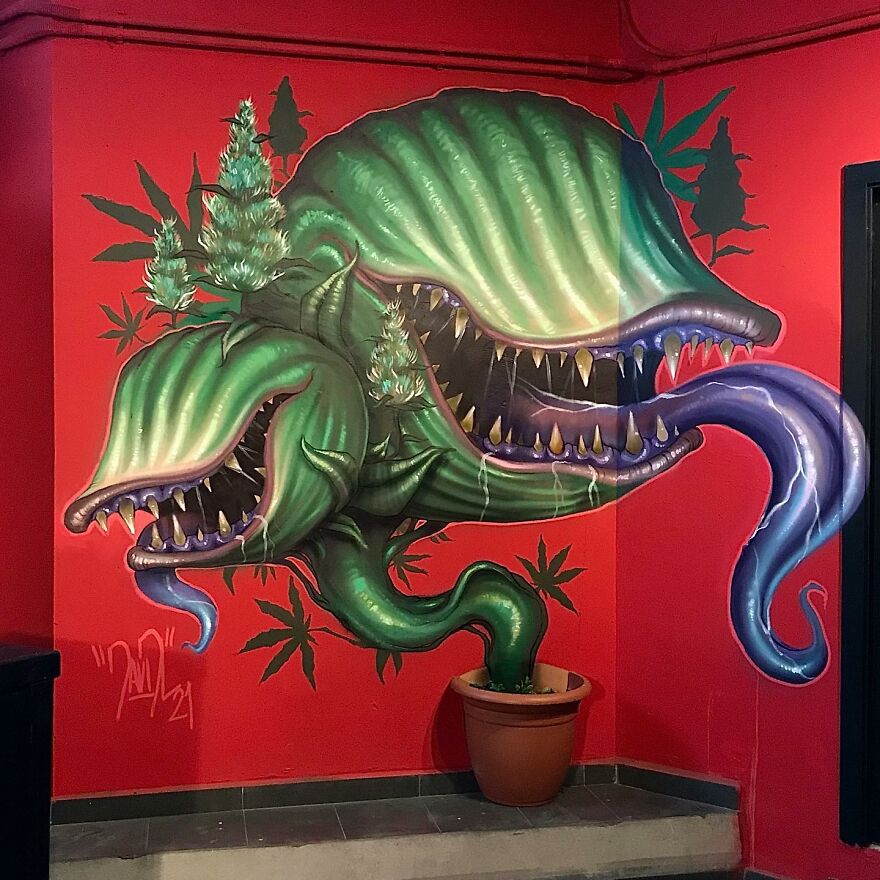 #11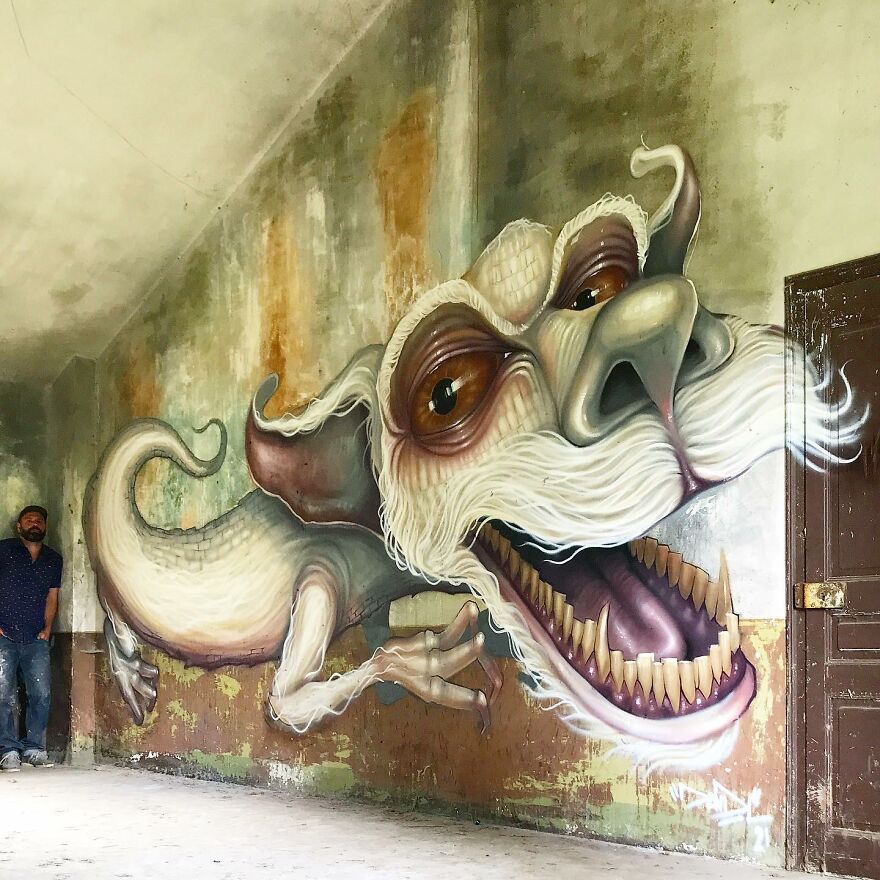 Atrayoooo! Love that movie as a kid! Falkor being my fav! Yup genX! Lol
#12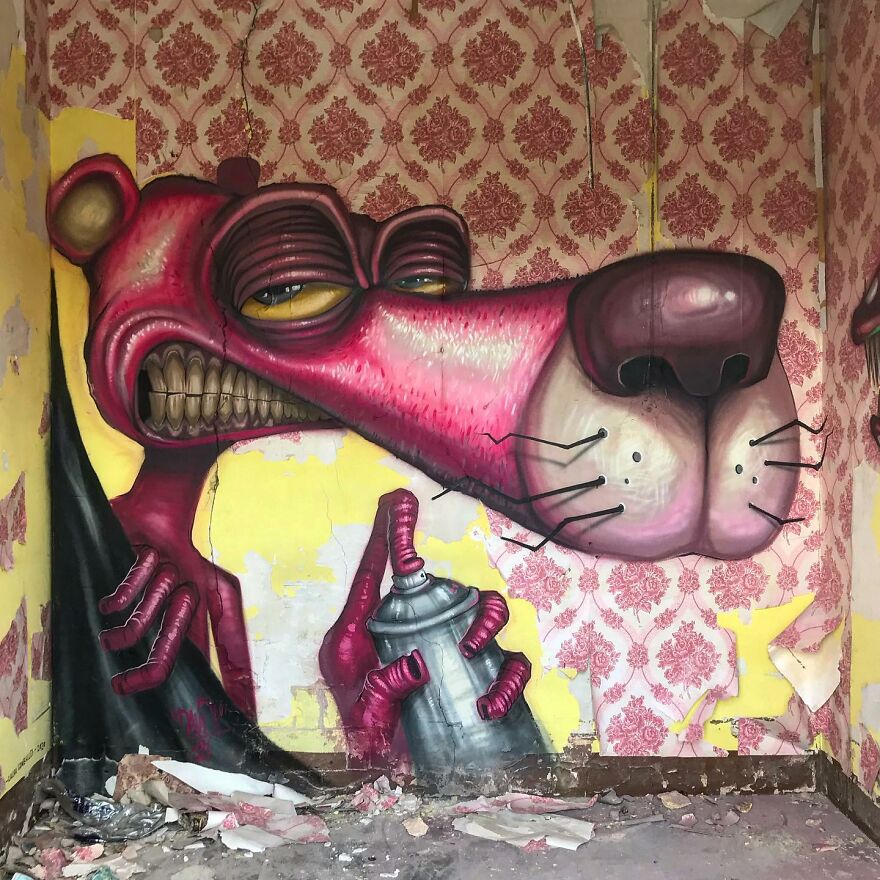 #13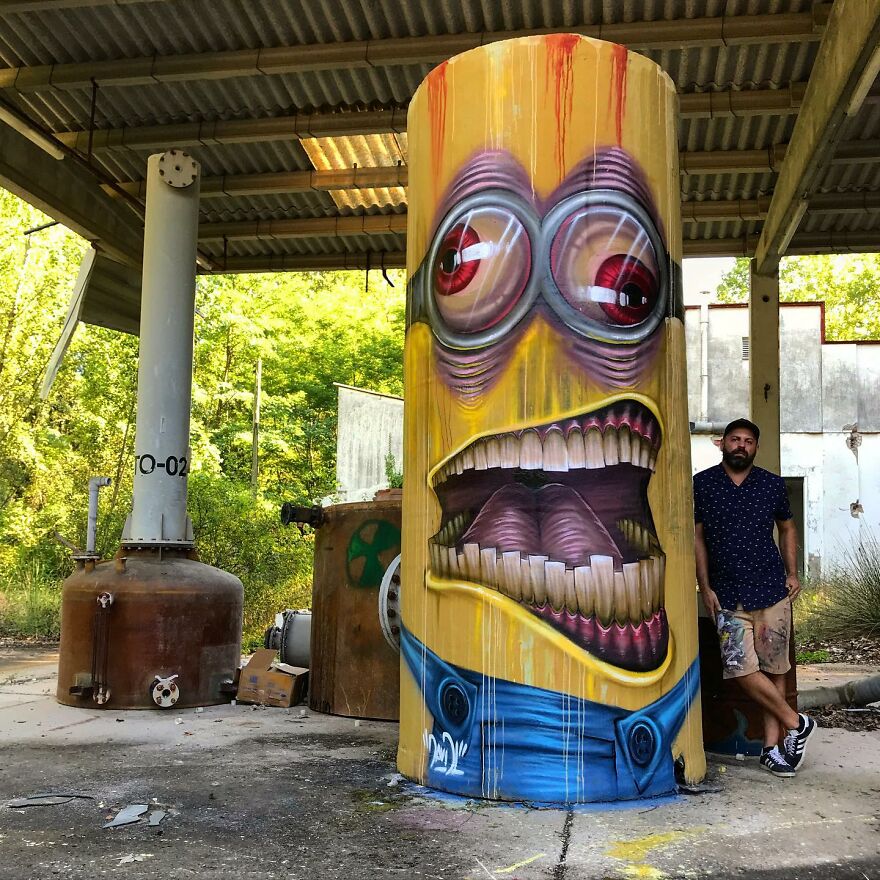 #14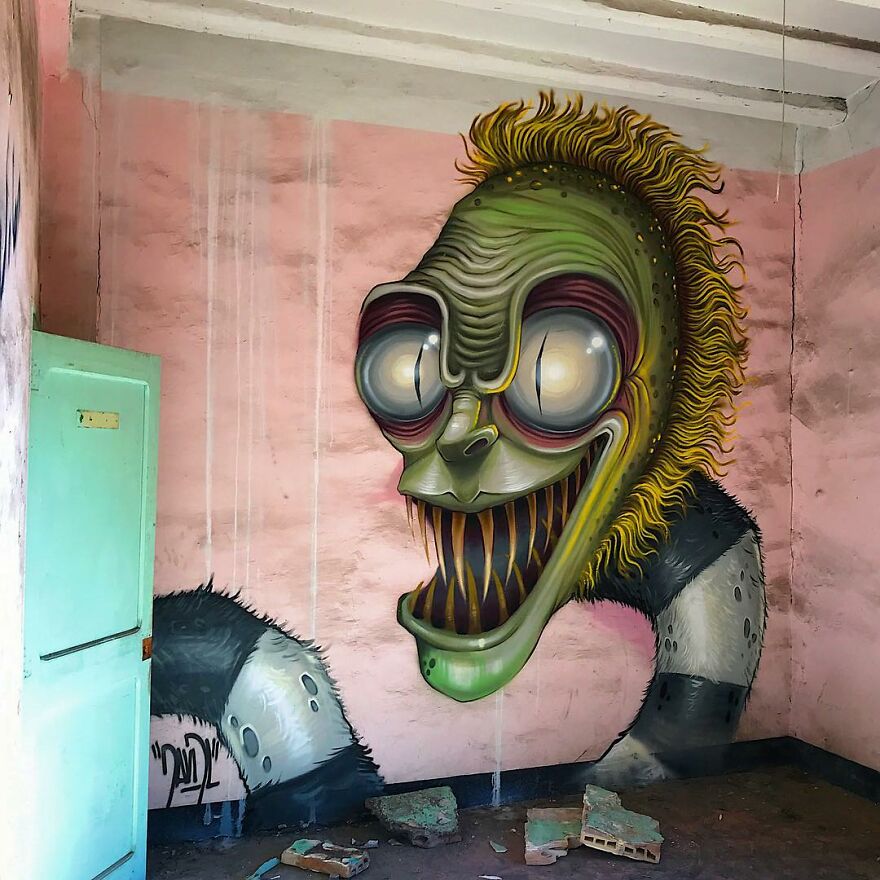 #15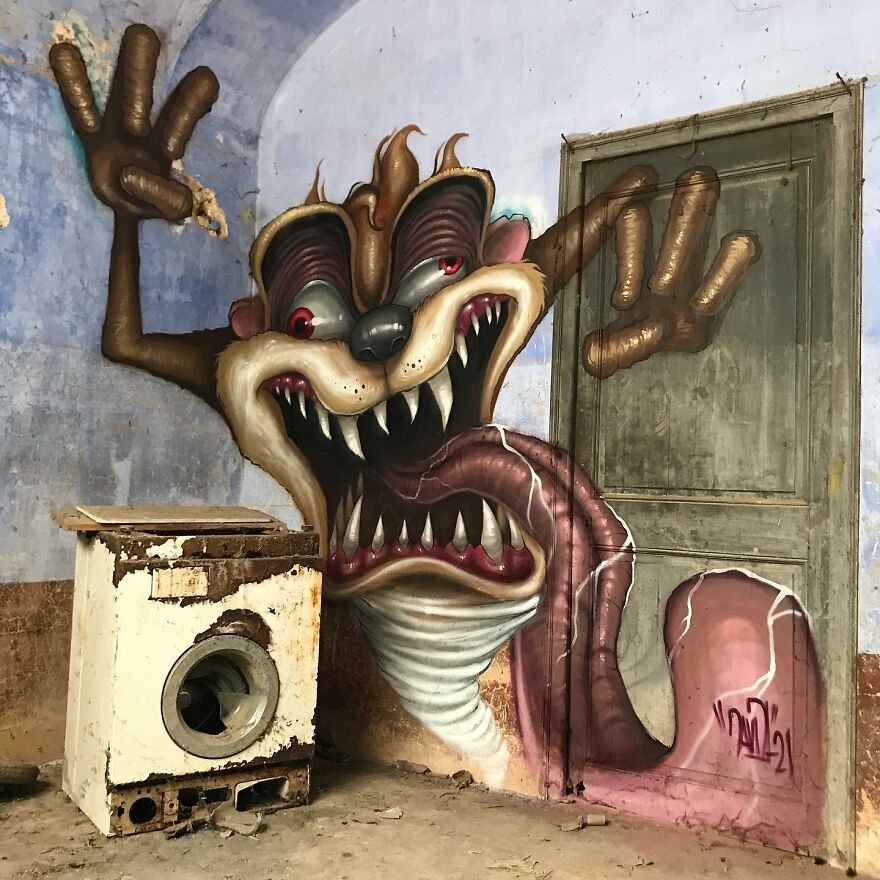 #16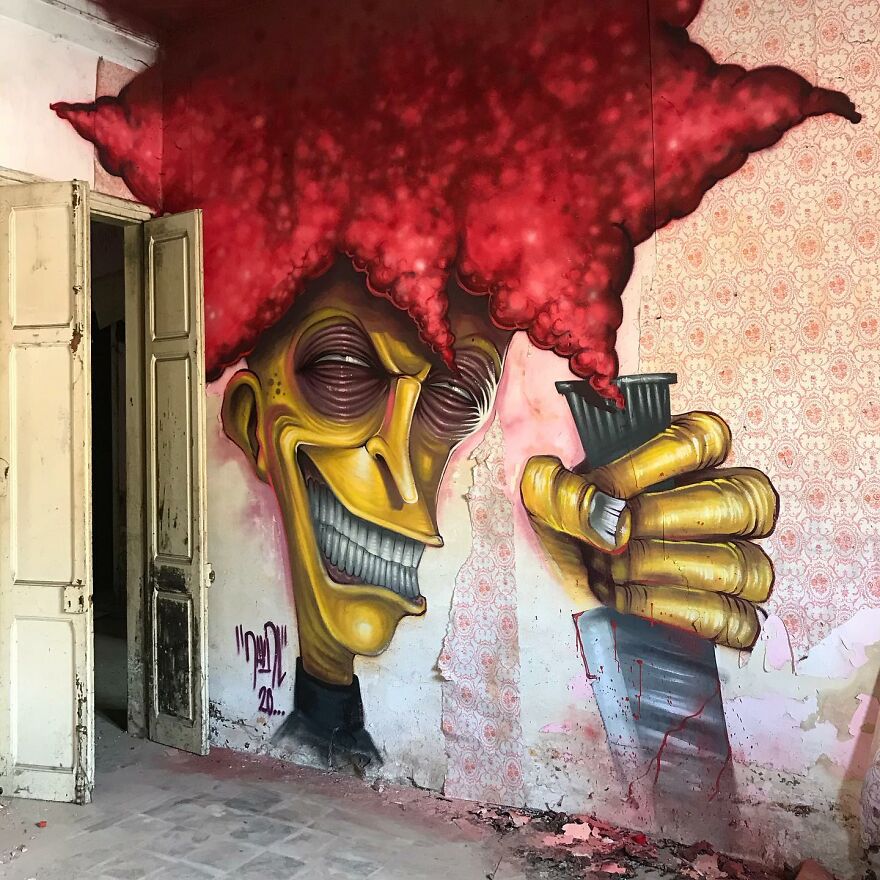 #17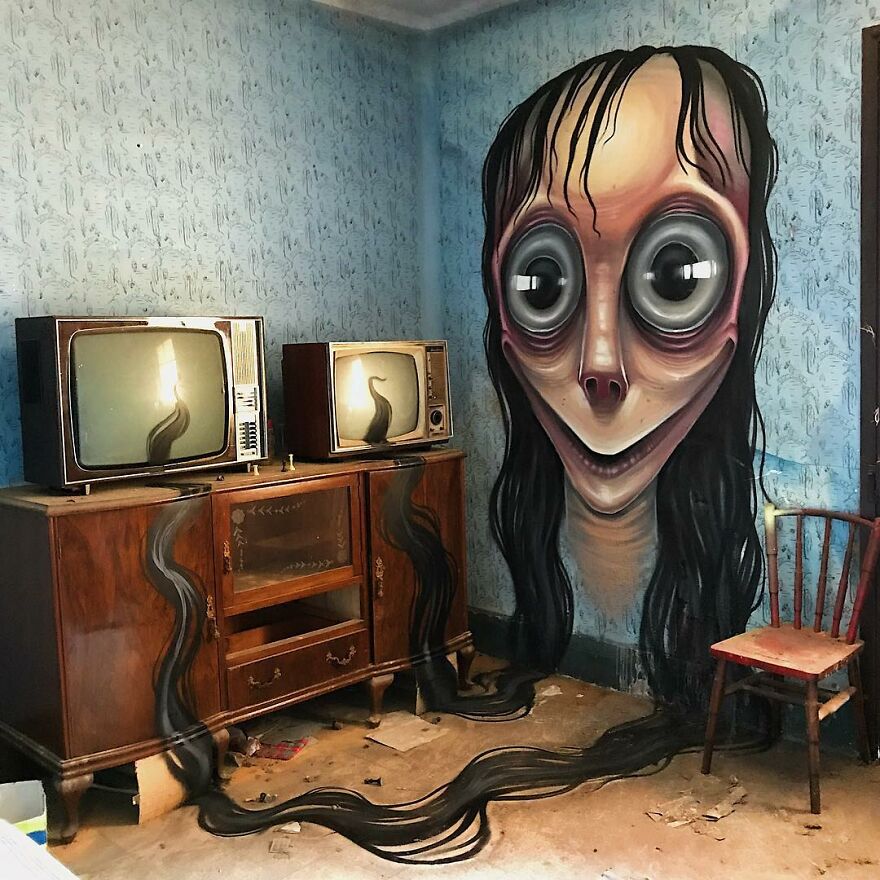 #18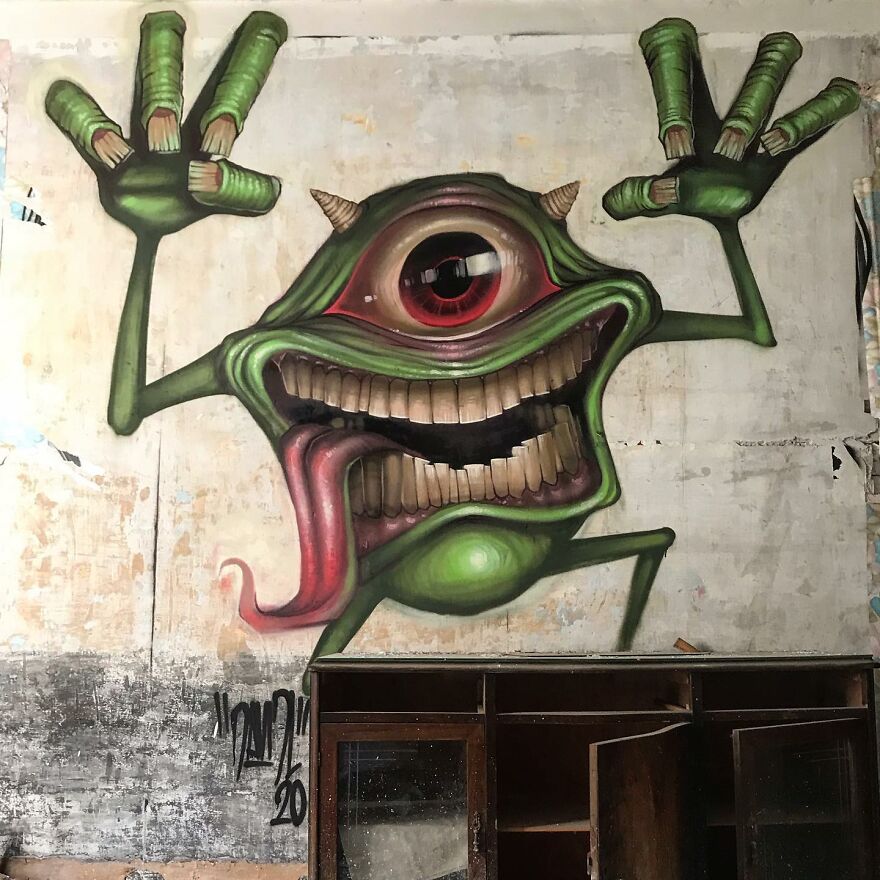 #19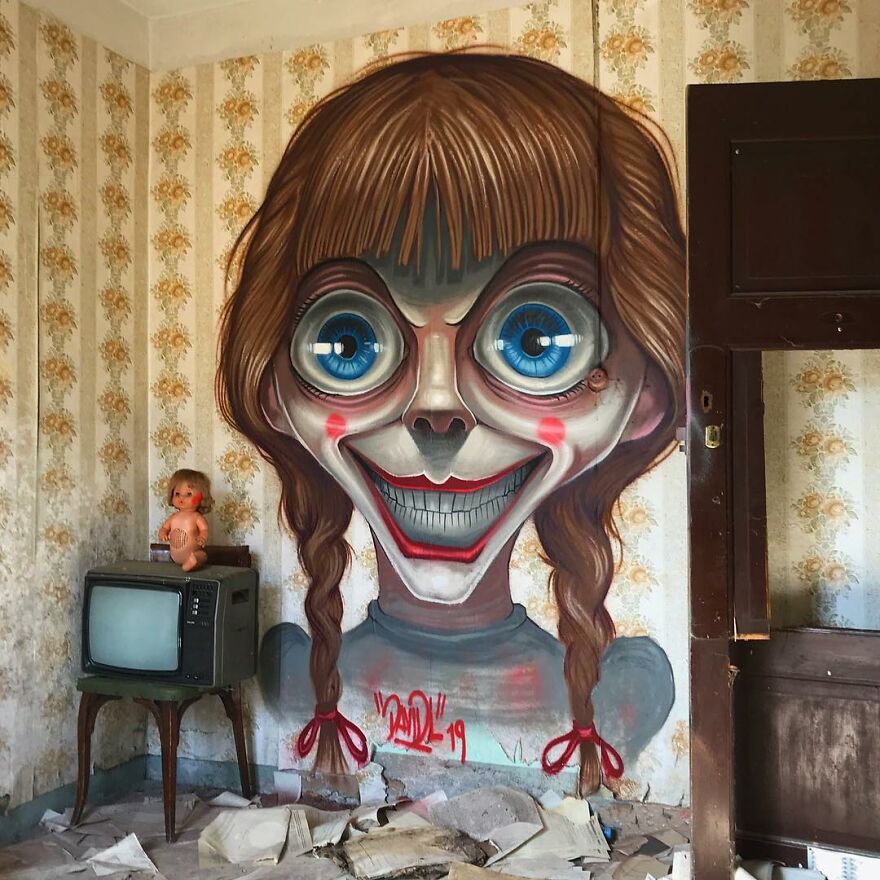 #20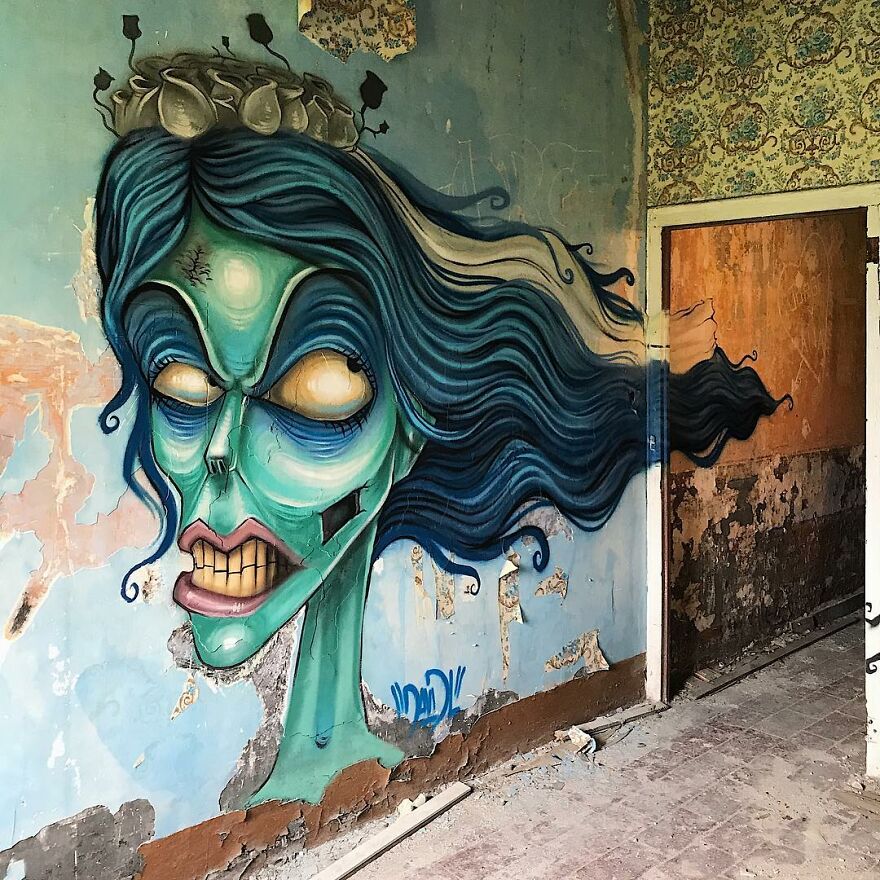 #21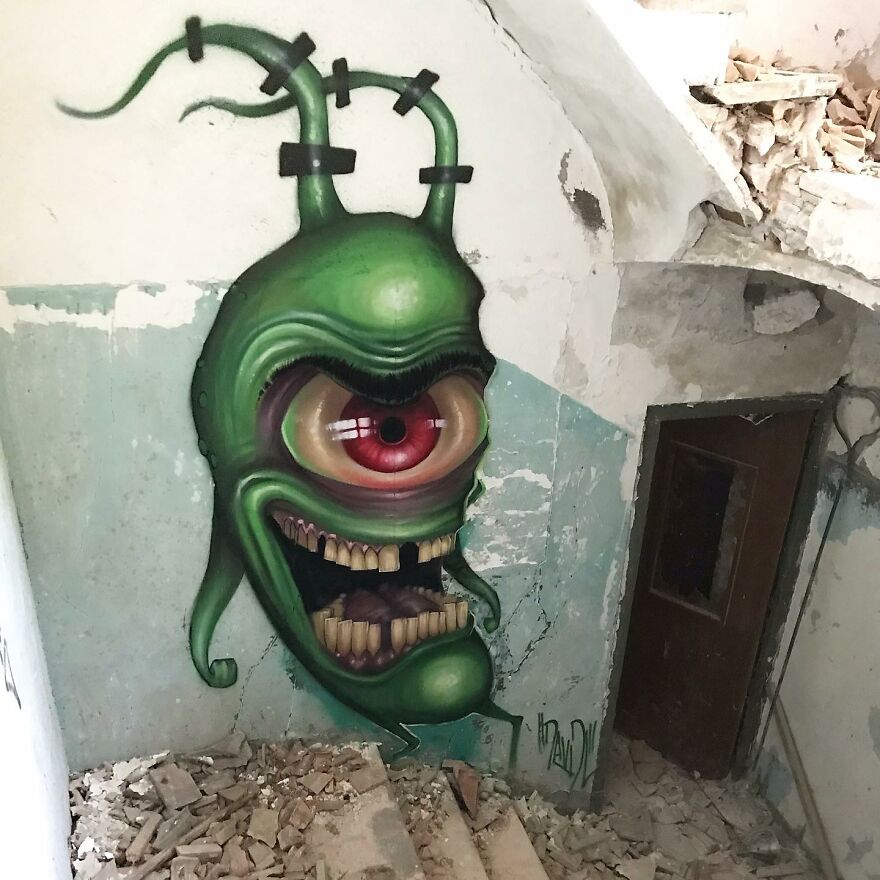 When you will do "anything" for that crabby Patty recipe.
#22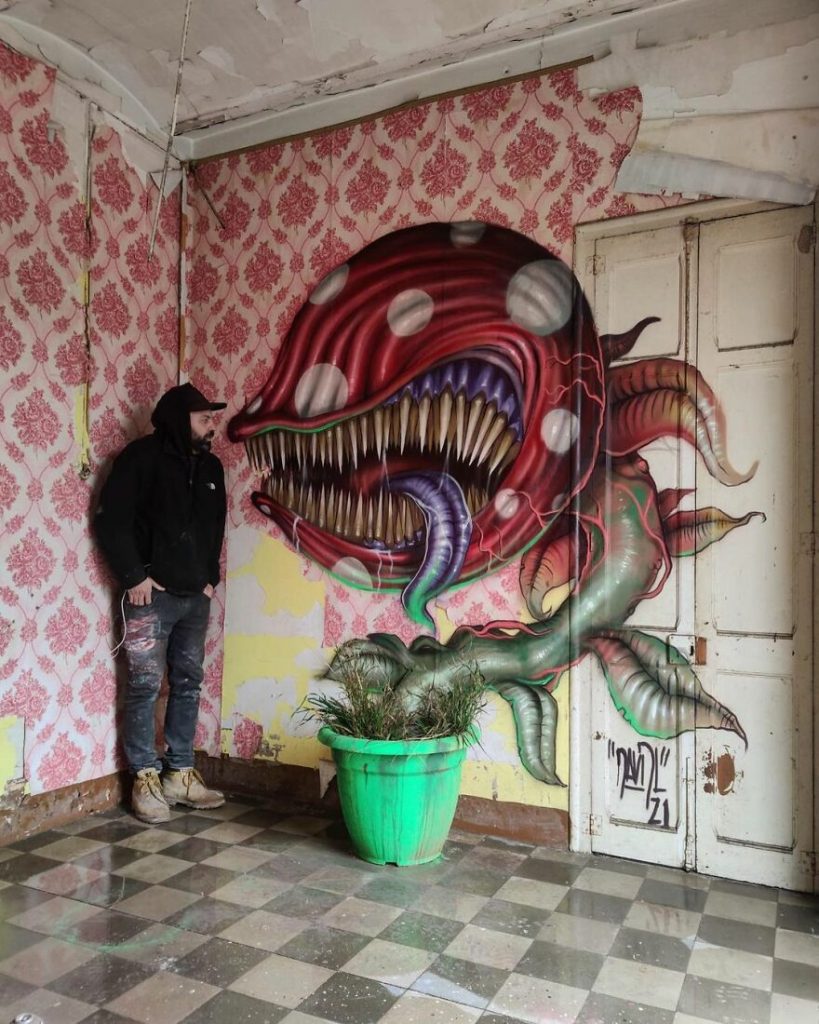 This is a fantastic concept! Never would've thought of Audrey 2 and Piranha Plant having a tiny one.
#23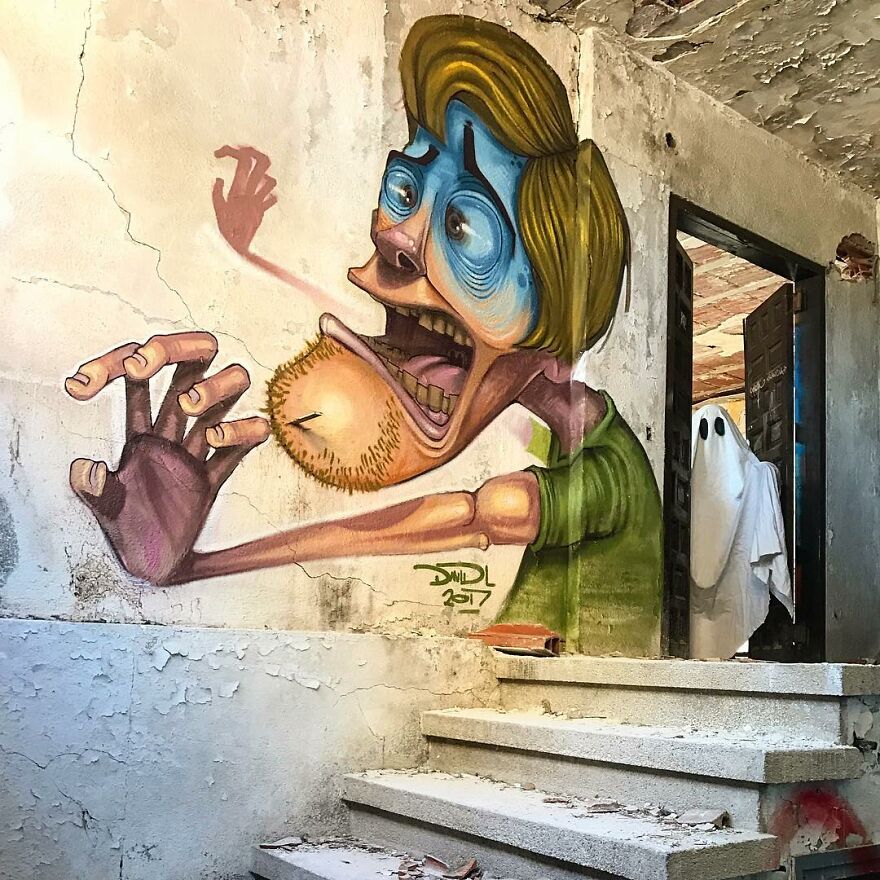 #24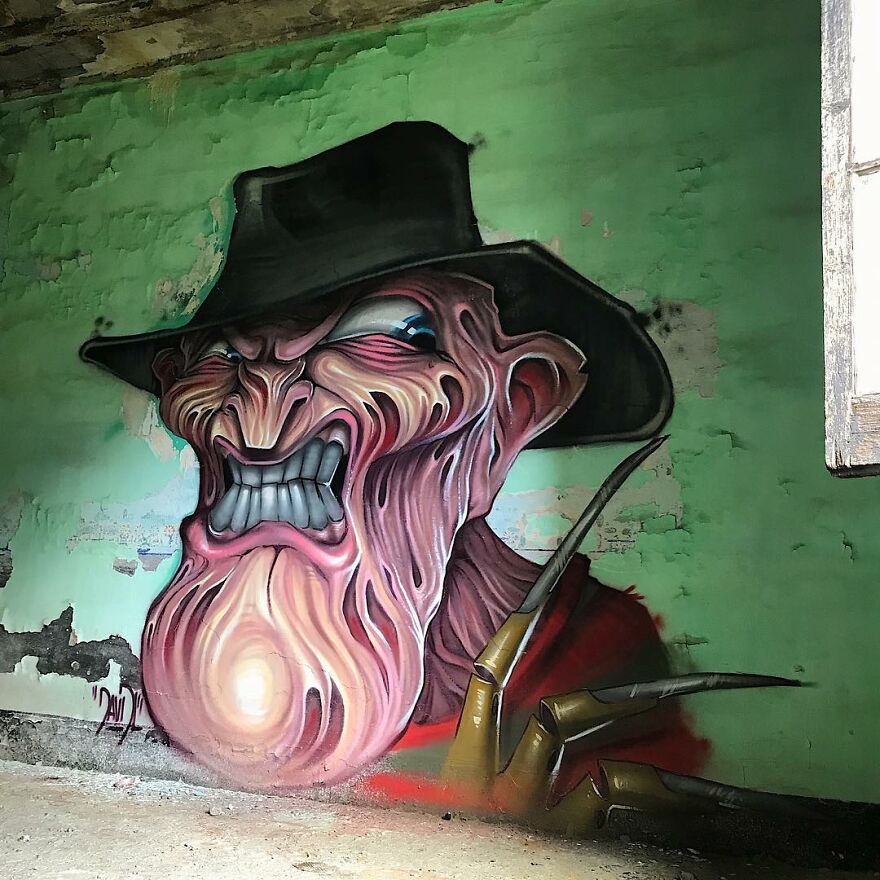 Why does he have a ballsack for a chin tho
#25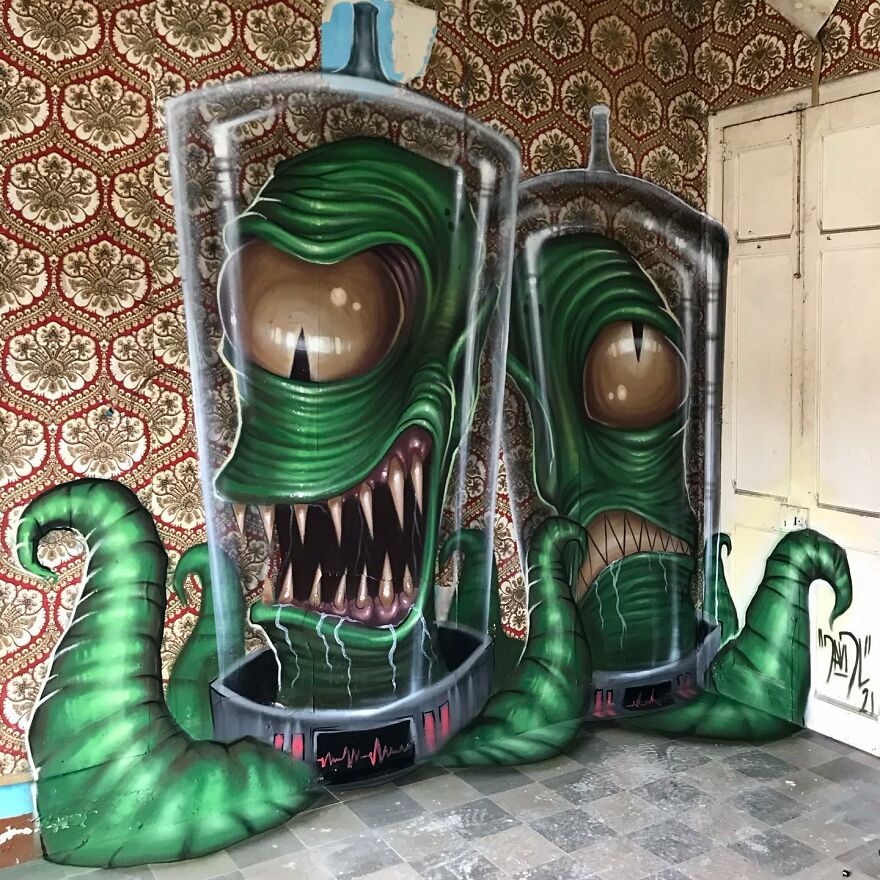 #26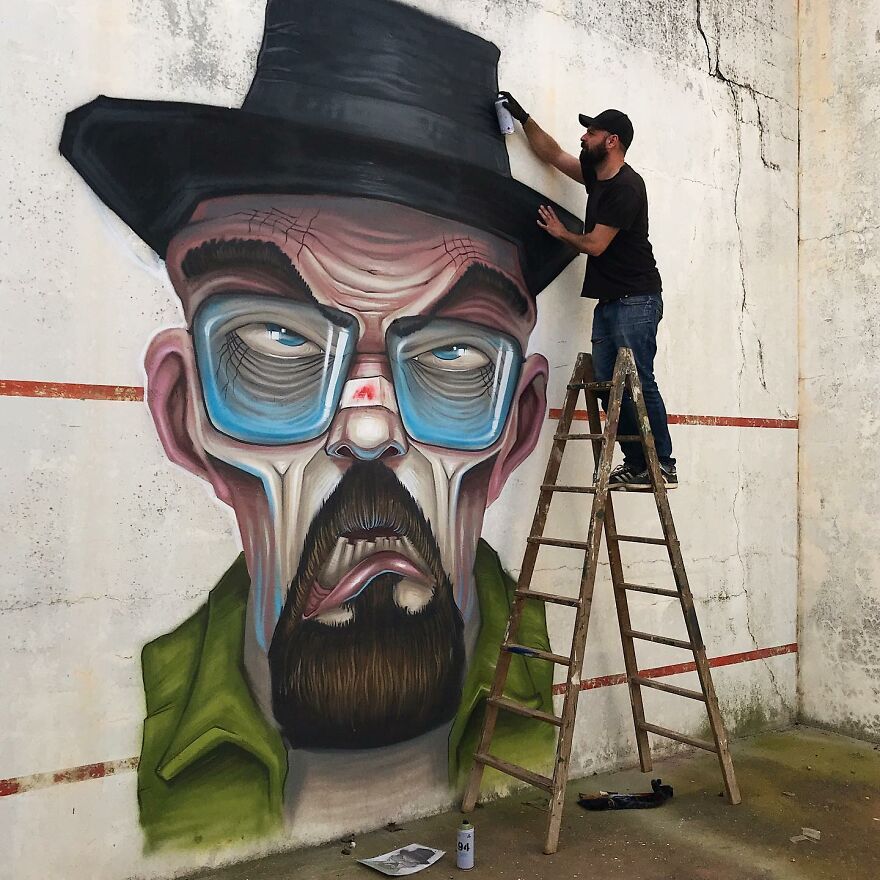 #27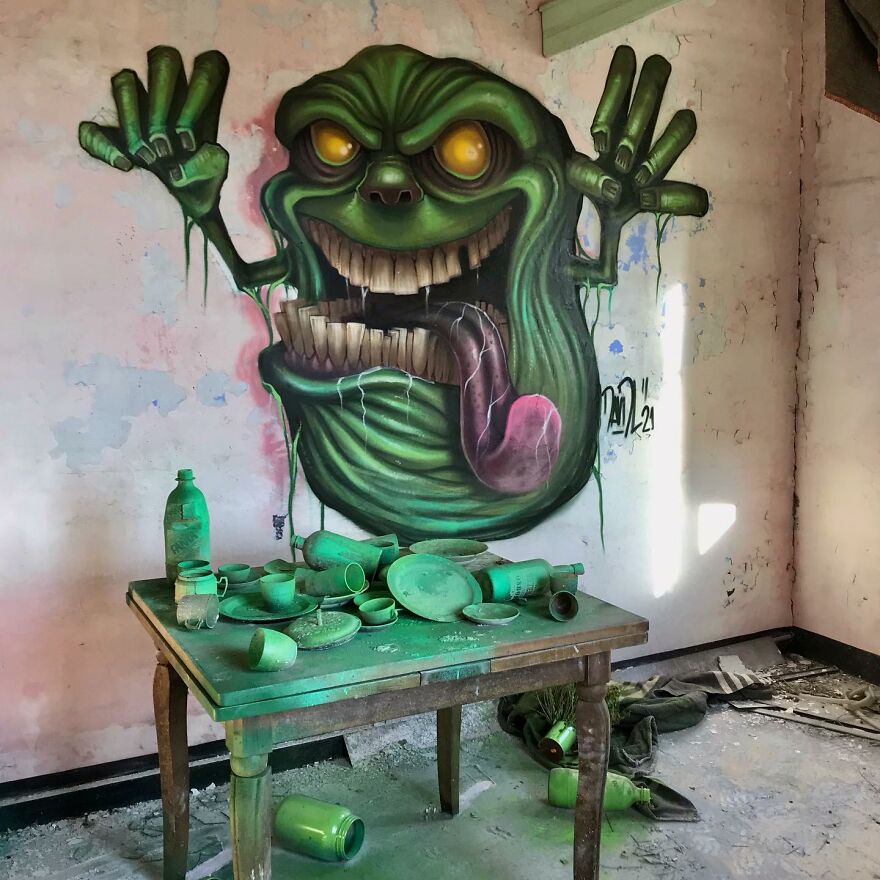 #28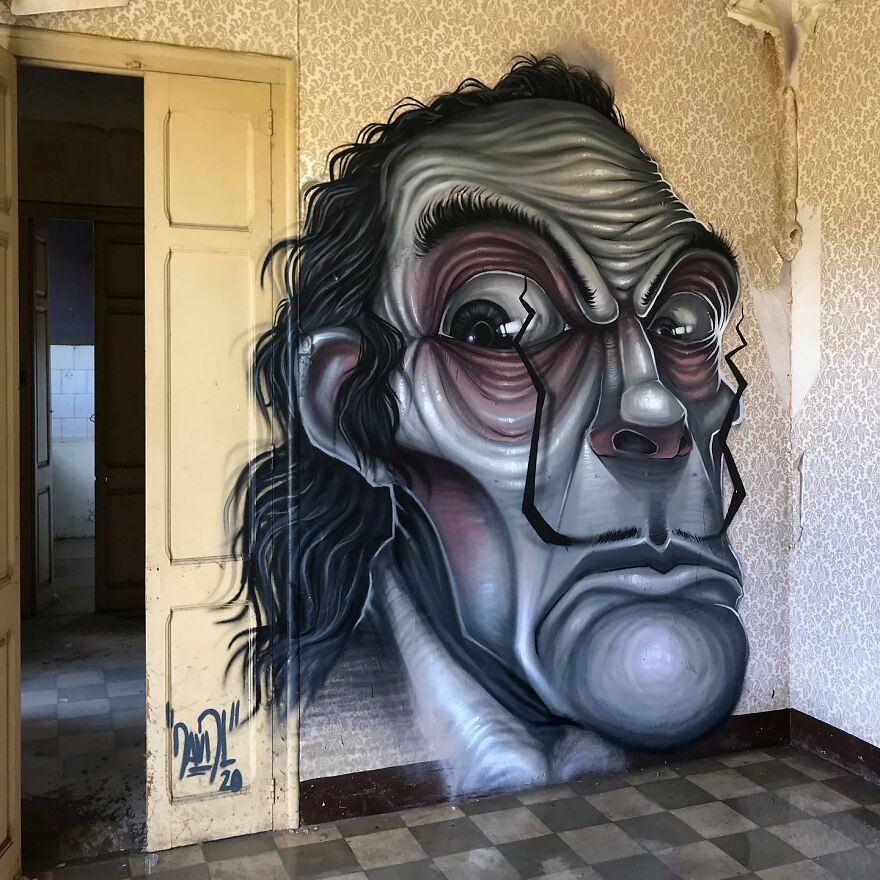 #29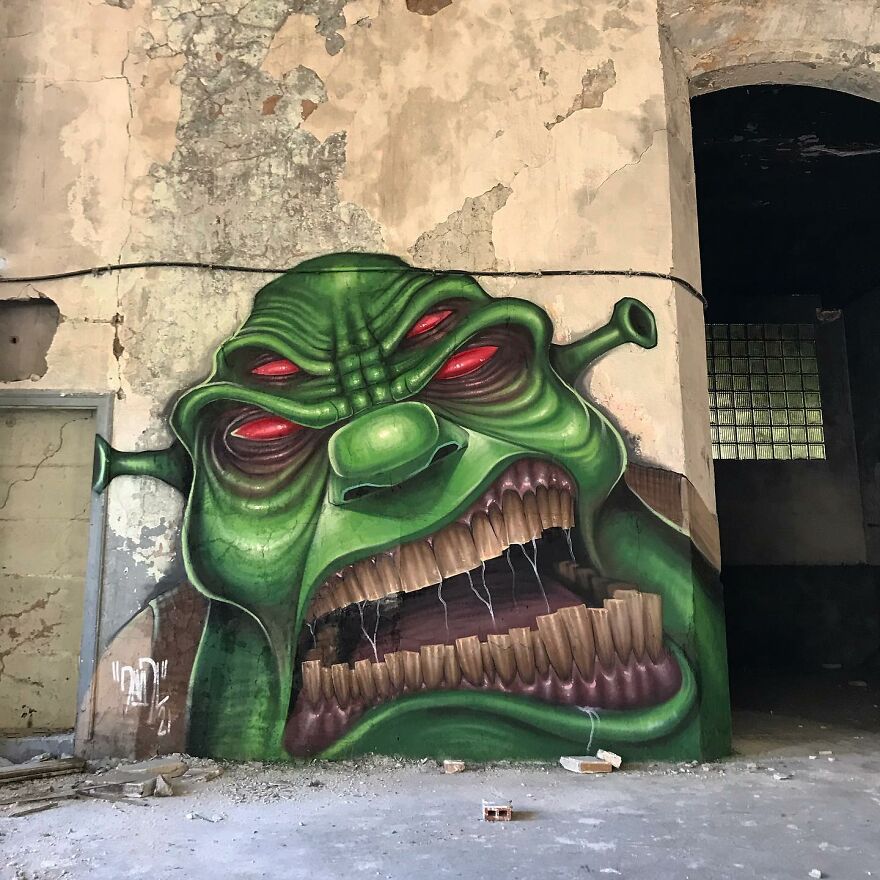 #30