This Entrepreneur Proves That Body Size Doesn't Matter To Wear Clothes Like Stars
Not everyone is the same. Every person has a unique body features, especiary the size. But, we have seen people criticizing others on their body size. Fat-shaming you might say.
Skinny and curvy get most eyes everywhere on earth, but chubbiness gets looked down upon. People try to cut down their weight as much as they can. They run to the gym, try different diets, goes on medication and sometimes even have surgeries to get the desired body. In one perspective, one can argue that those people love to have a good body image. On another, they have lost appreciation for their unique body.
It happens to all of us when people point out a flow criticizingly; it feels like arrows to our hearts. With time, we slowly stop seeing our body's beauty. we starts trying with all our might to get the approval nod from the society. Katie Sturino is a body positivity entrepreneur. With her projects, she promotes and encourages people to see beauty in their bodies as it is. She did two tasks:make my size" and supersize the look". The latter is her newest project. Both of these projects became viral hits all over the internet.
With her new project, supersize the look, Katie Sturino started recreating the street looks of many famous stars. She;s a plus-size woman and is happy and proud of her body. With her confidence, any look she pulls out looks chic and elegant. Her main goal with these projects is to show that anyone can rock any look, despite their body size.
Not only that, but she;s also the author of a great book called Body Talk and the founder of Mega Babe, a skincare products company. Her efforts to de-promote fat shaming and bring out the true beauty of every person is exceptional. you can check out her work from her website and instagram profile.
And for today;s article, we hand picked 20 of what we thought were the best recreating moments of her project supersize the look Don't forget to share this thought with your family and friends while you scroll down to check her incredible looks.
More info: KatieSturino.com | Instagram
#1 Katie Holmes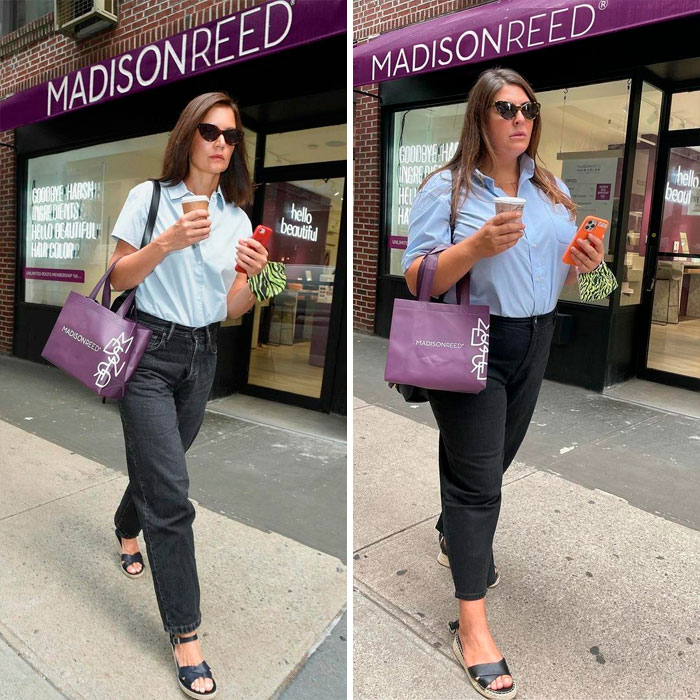 #2 Olivia Wilde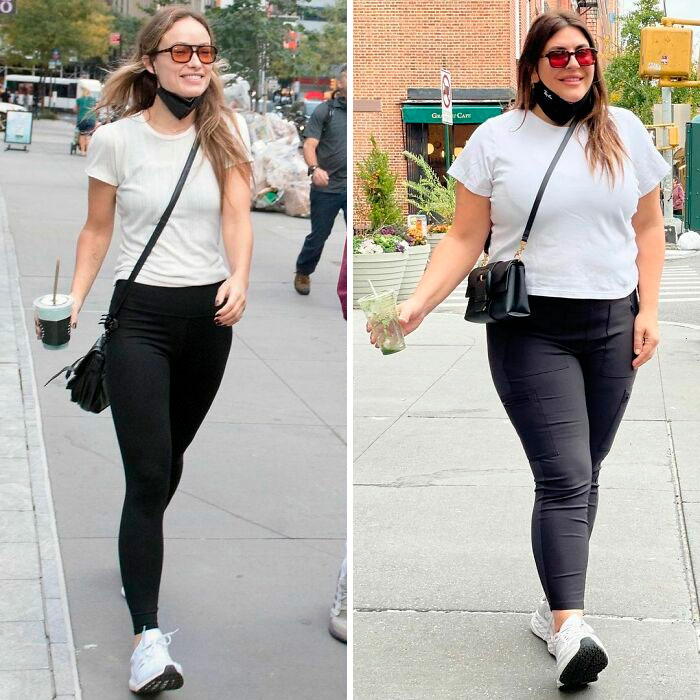 #3 Nina Dobrev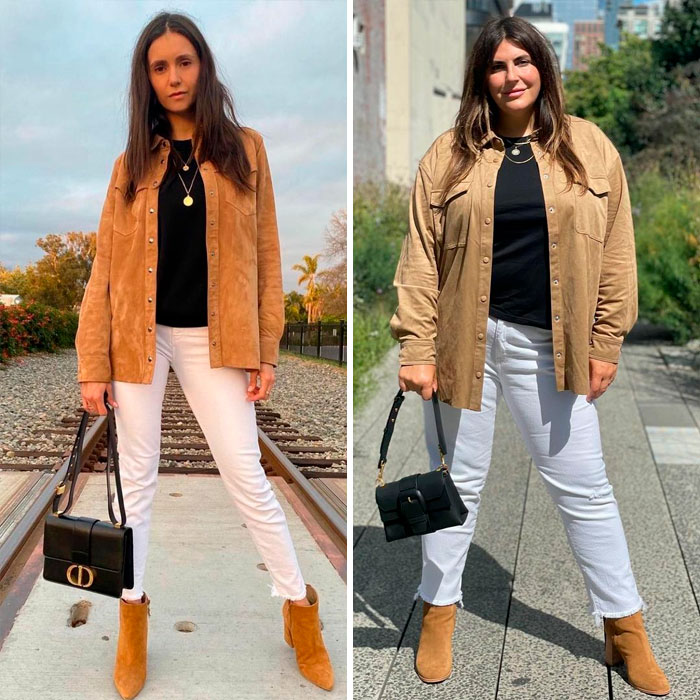 #4 Hailey Bieber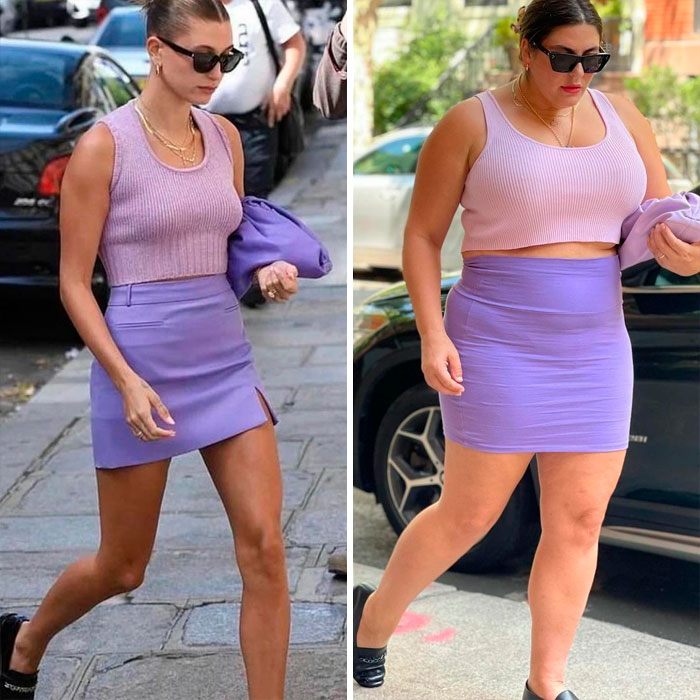 #5 Karlie Kloss
#6 Sophia Bush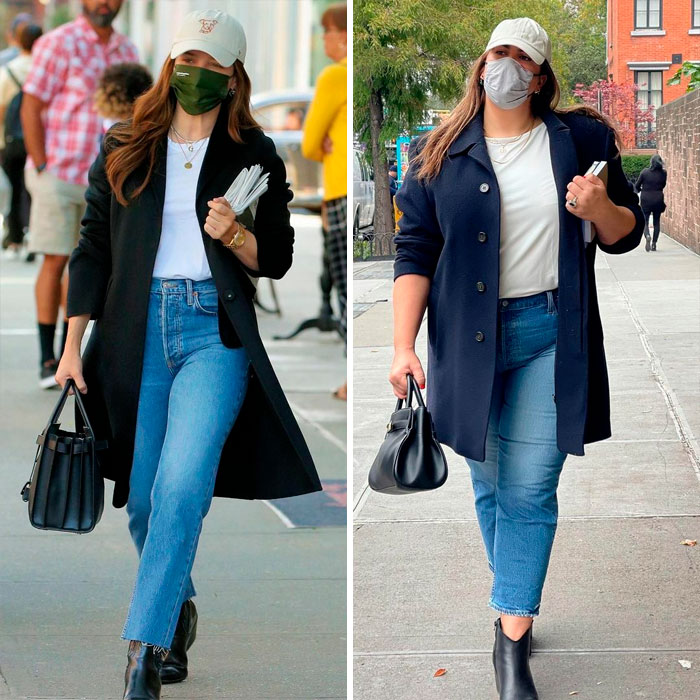 #7 Kate Middleton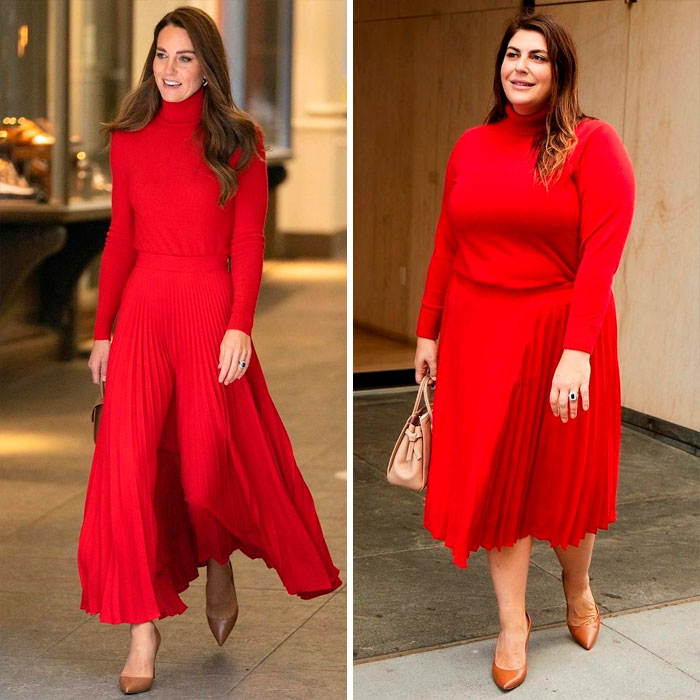 #8 Kaia Gerber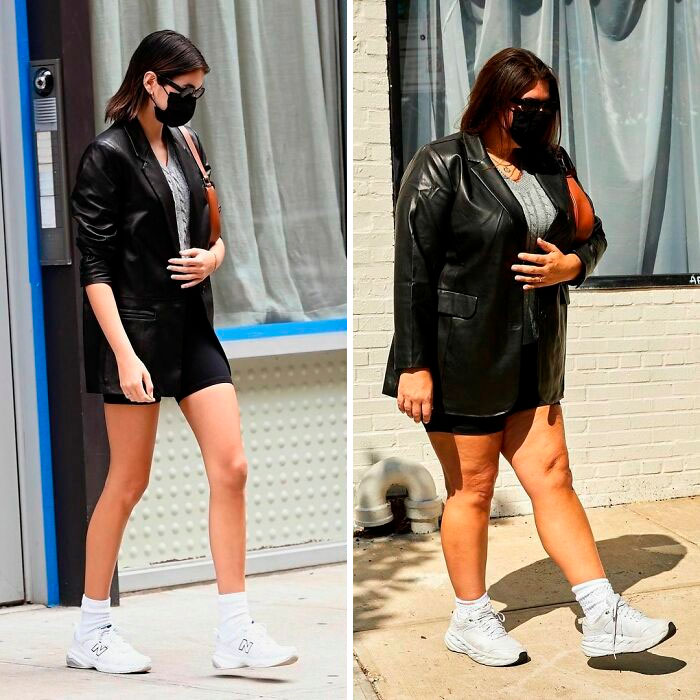 #9 Olivia Holt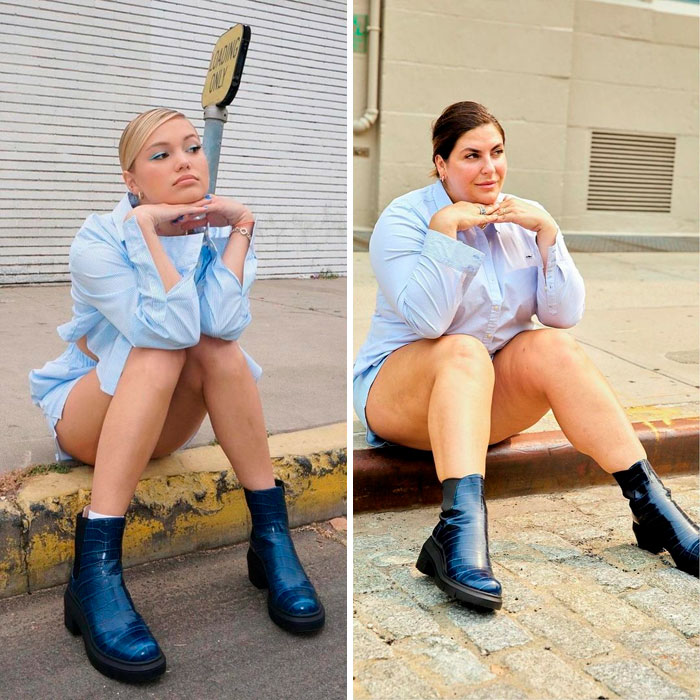 Advertisement
#10 Zoë Kravitz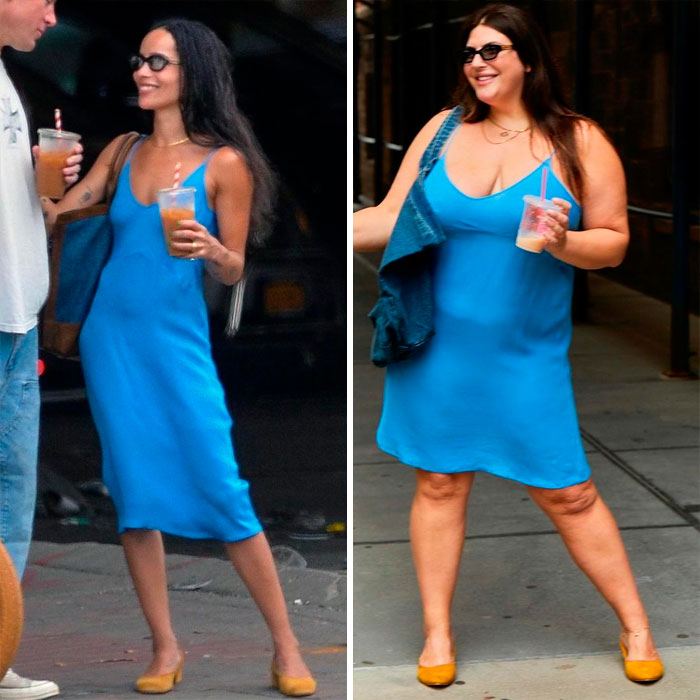 #11 Sofia Richie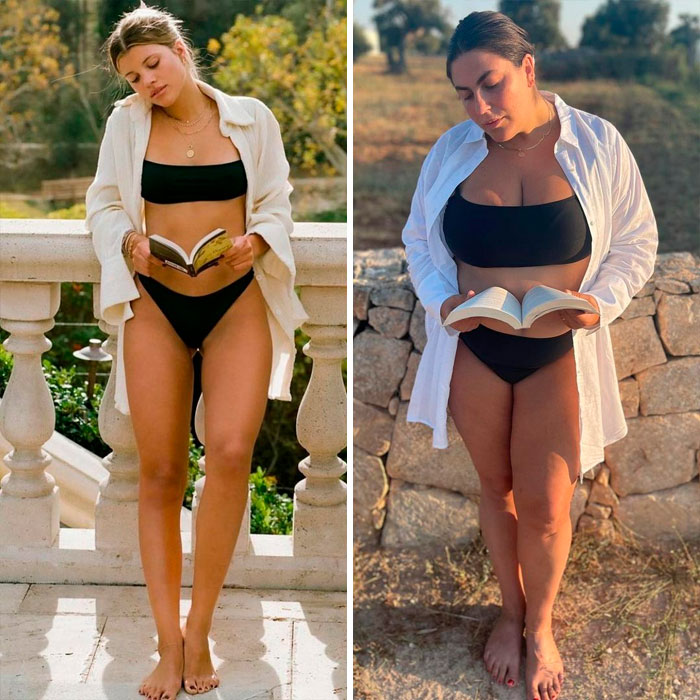 #12 Kourtney Kardashian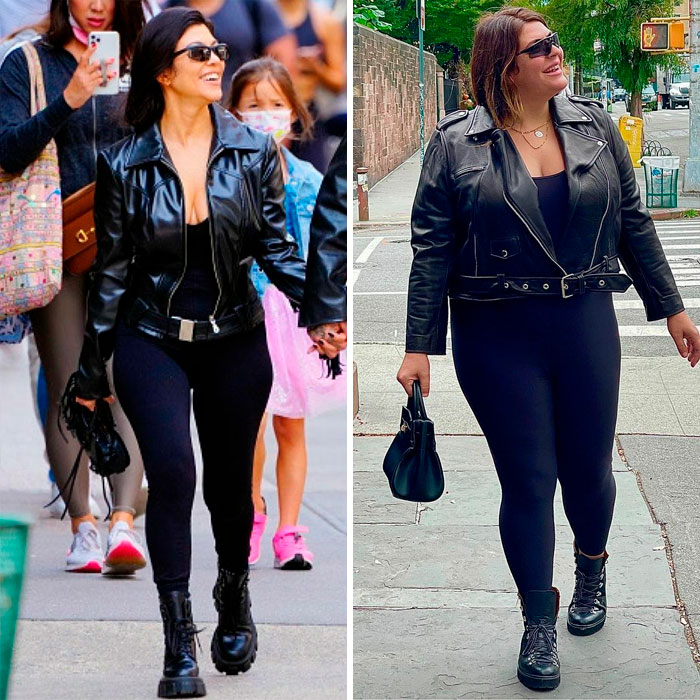 #13 Gwyneth Paltrow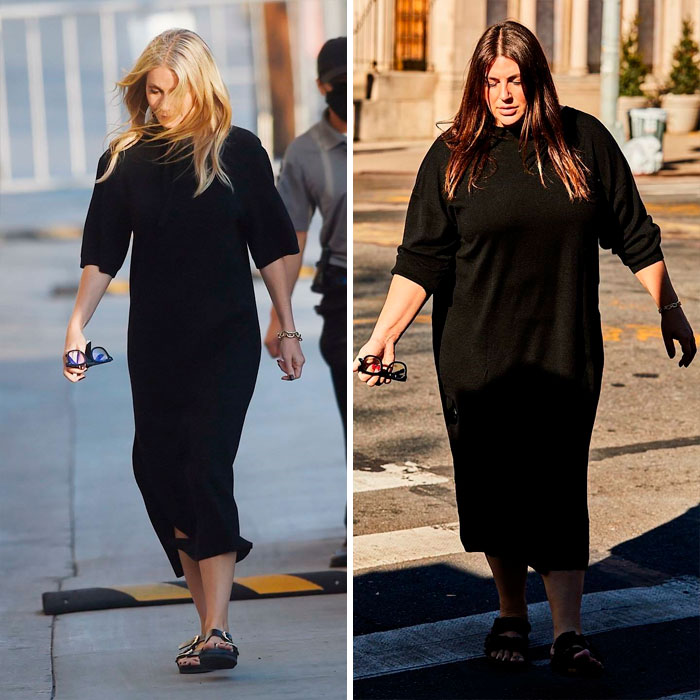 #14 Vanessa Hudgens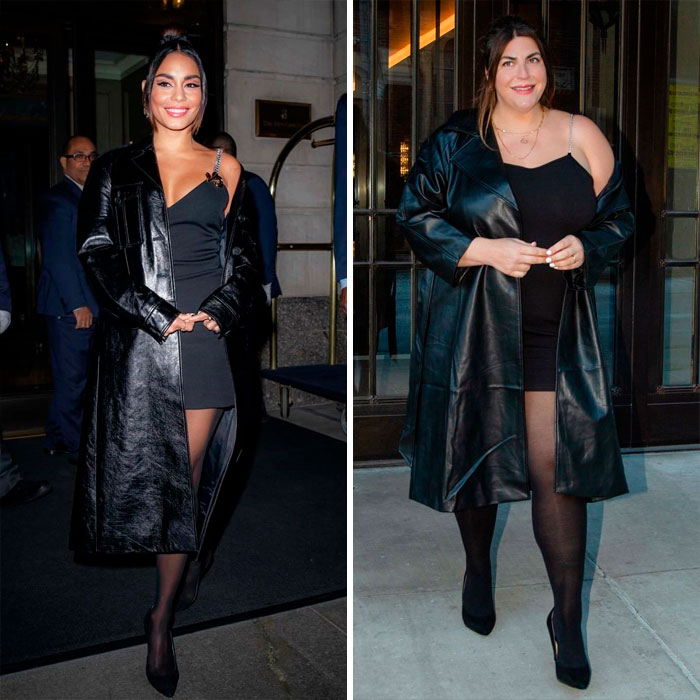 #15 Tia Mowry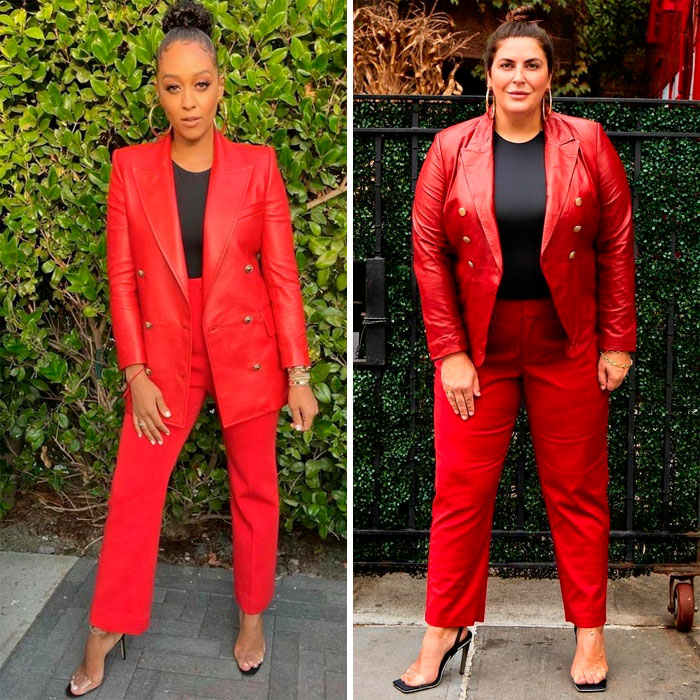 #16 Christina Najjar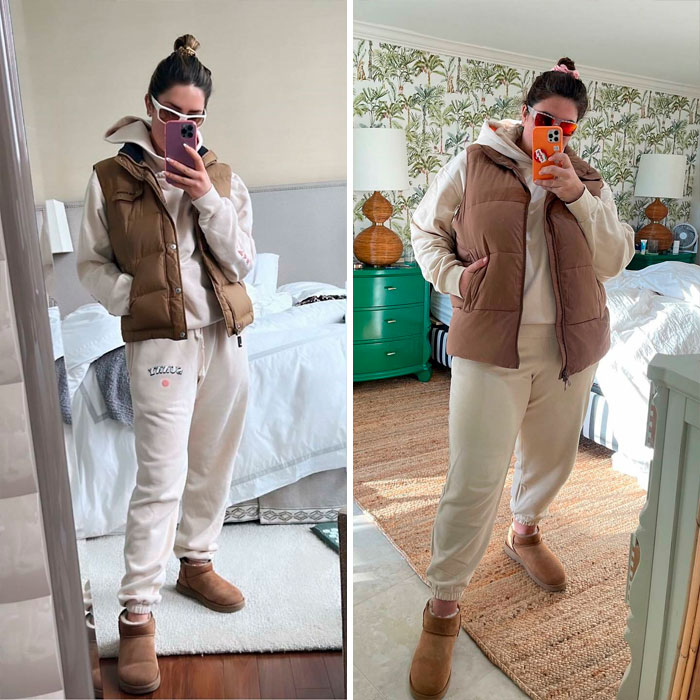 #17 Benito Skinner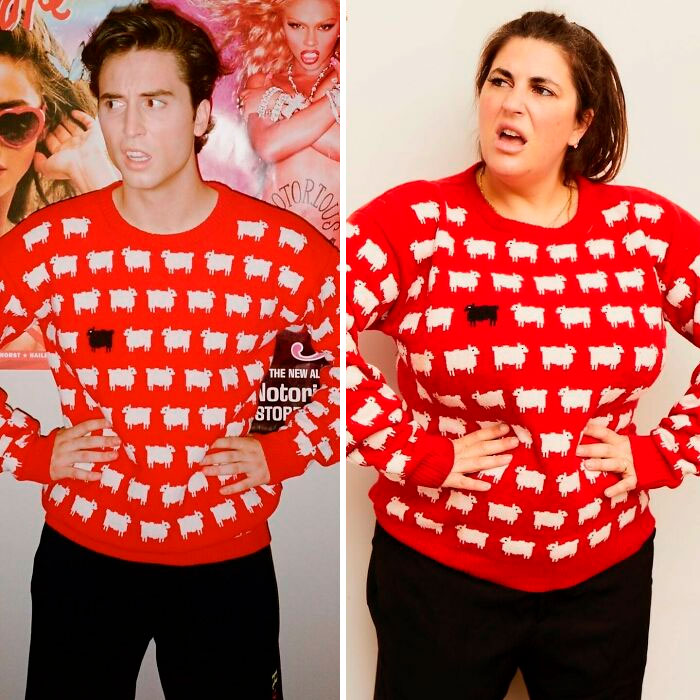 #18 Meghan Markle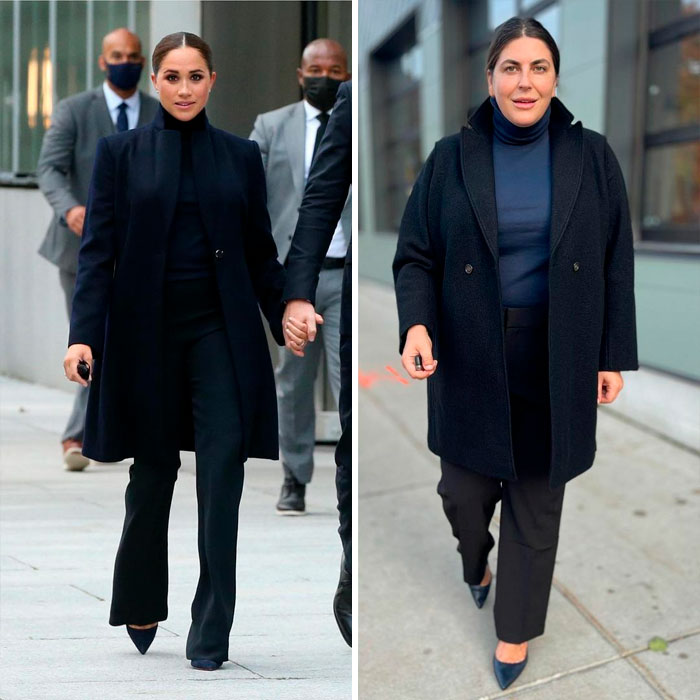 #19 Sara Foster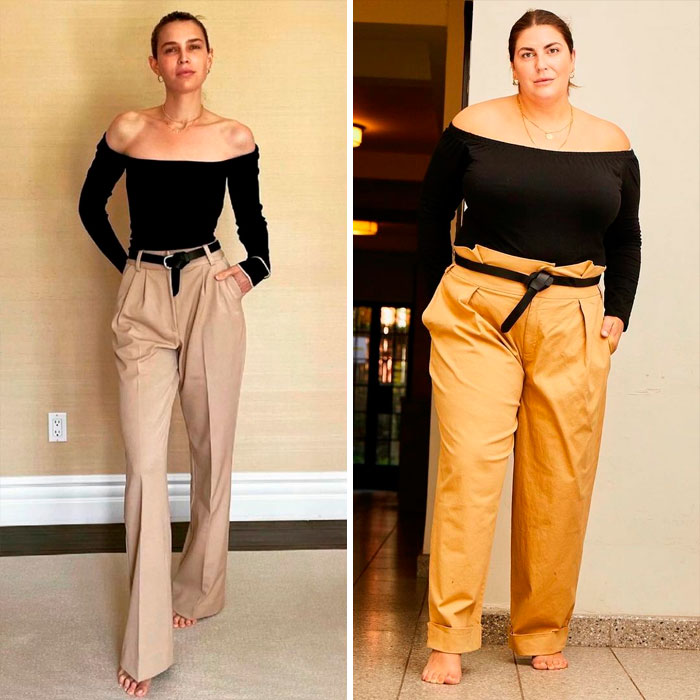 #20 Meryl Streep