More Inspiration For Women That Size Doesn't Matter. Another Stock From Katie Sturino
The fashion blogger and body positivity entrepreneur, Katie Sturino, has been the topic of our stories a couple of times before. For a quick recap, this entrepreneur is the founder of Megababe and the author of the Body Talk. She did two projects to encourage people to love their bodies—especially women. "Supersize The Look" and "Make My Size" are the two projects. It took her viral all over the internet.
"Supersize The Look" is her second project where she recreates street looks posed by our beloved, world-famous Hollywood celebrities. She truly believes that you don't have to be skinny to pull out any look or outfit. Being a plus-size woman herself, it must have been pretty hard for herself to come out this strong in a society like ours.
Talking about society, all they do is ''fat-shame'' people.Every day, everybody promotes weight loss remedies and tips to lose weight, productsand ways to look thinner. But they never talk about loving yourself despite the way you look. As we always remind you,you're beautiful in your own way no matter what. Everybody is beautiful. Everysingle soul is unique.
Katie Sturino is on a mission to open up everyone's eyes to see the beauty in everybody without criticizing the body size. If everybody starts looking at everyone without selfishly commenting on how they look, this world will be such a beautiful place.
All these recreated street styles of Katie Sturinohave inspired many around the world. She rapidly gained many followers on her social media accounts, especially on Instagram. all the people who follow her, it is safe to assume, are significantly impacted and inspired by her work. That's why we keep bringing you new stock from Katie's work as often as possible.We support hervision, and we hope that you do too.If you still have no idea what we're talking about, please scroll down to the gallery below to check out these fantastic photos of Katie Sturino, an actual role model to the whole world. Don't hesitate to admire how well she pulled off all the street looks posed by skinny and curvy Celebes. Your size really doesn't matter when it comes to beauty.
More info: Blog | Website | Instagram
#1 Karlie Kloss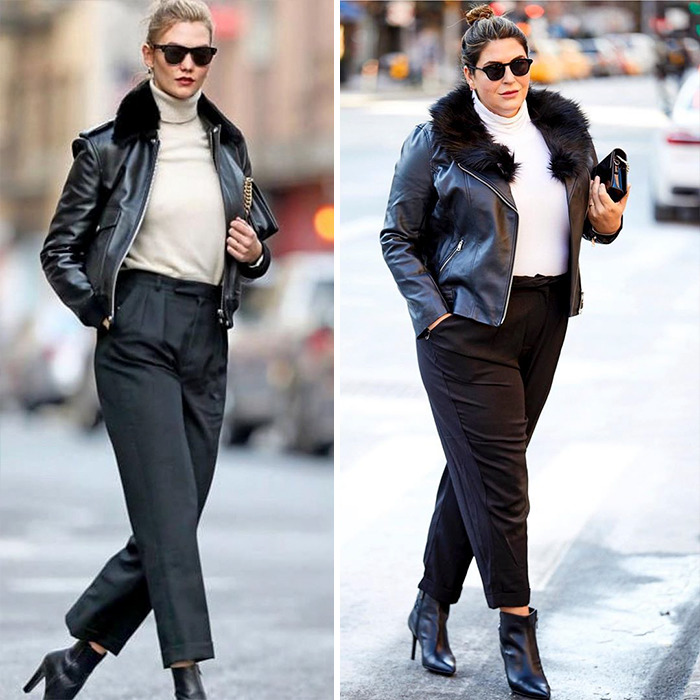 #2 Cindy Crawford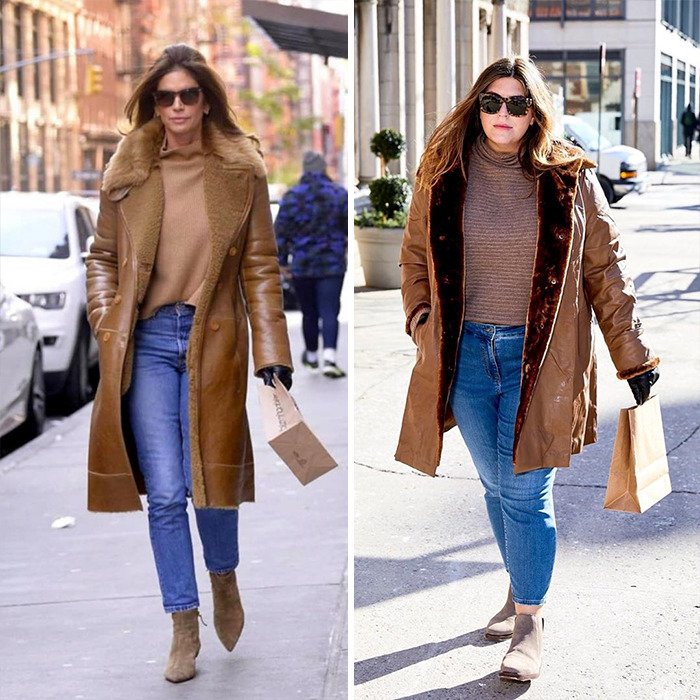 #3 Alison Brie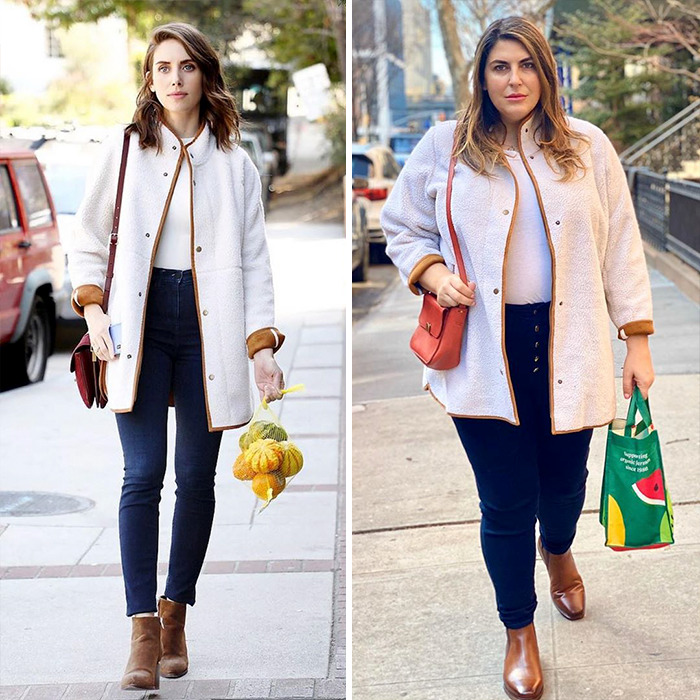 #4 Chrissy Teigen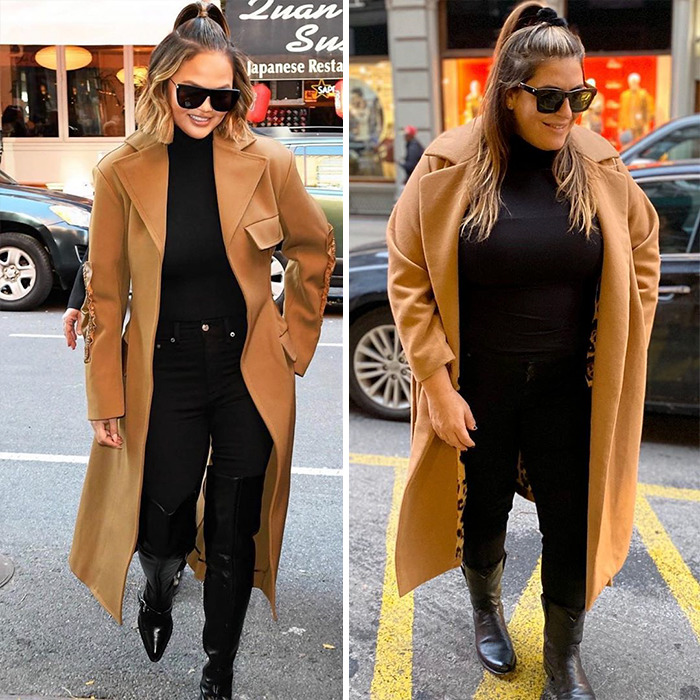 #5 Laura Harrier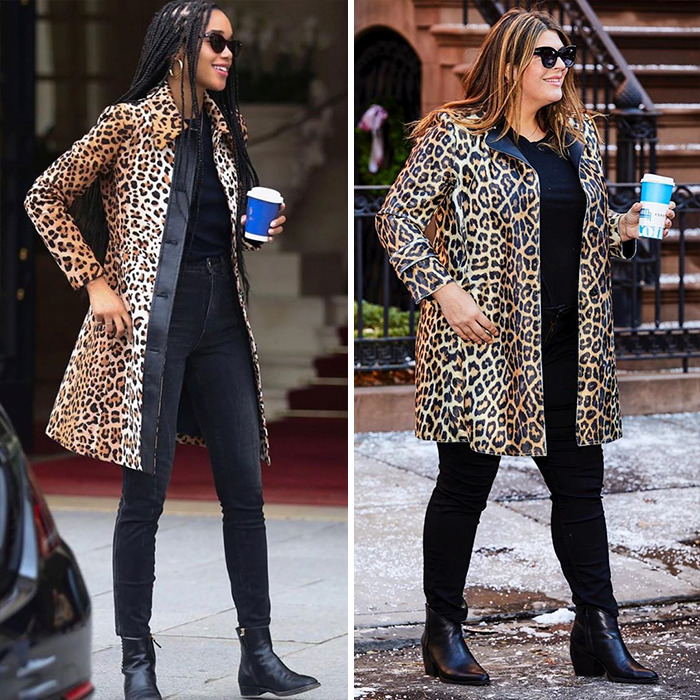 #6 Meghan Markle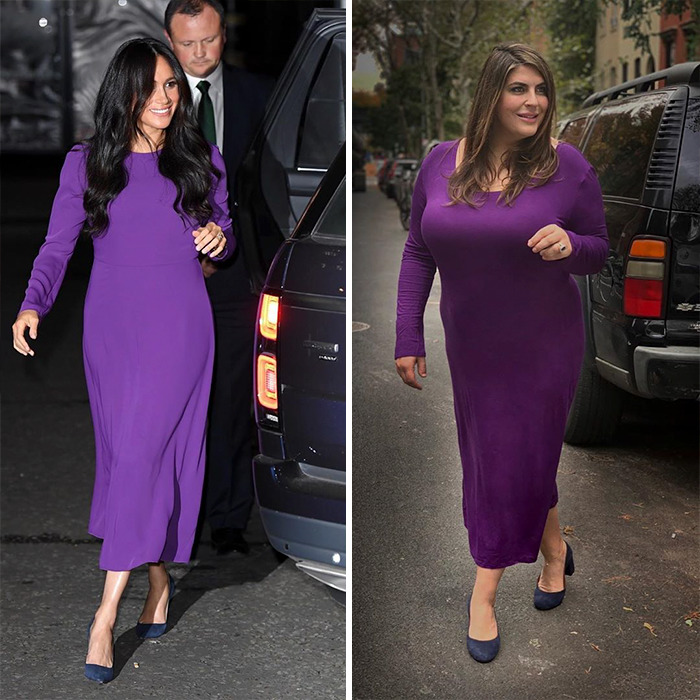 #7 Reese Witherspoon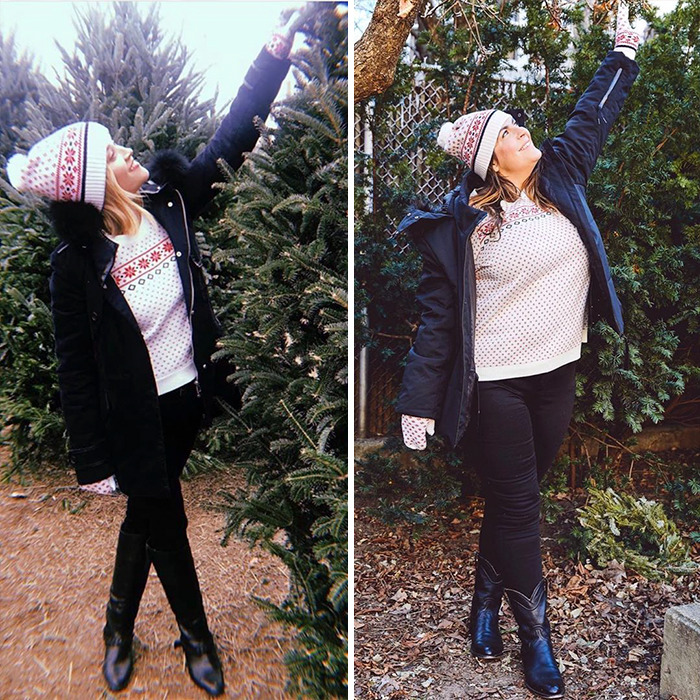 #8 Meghan Markle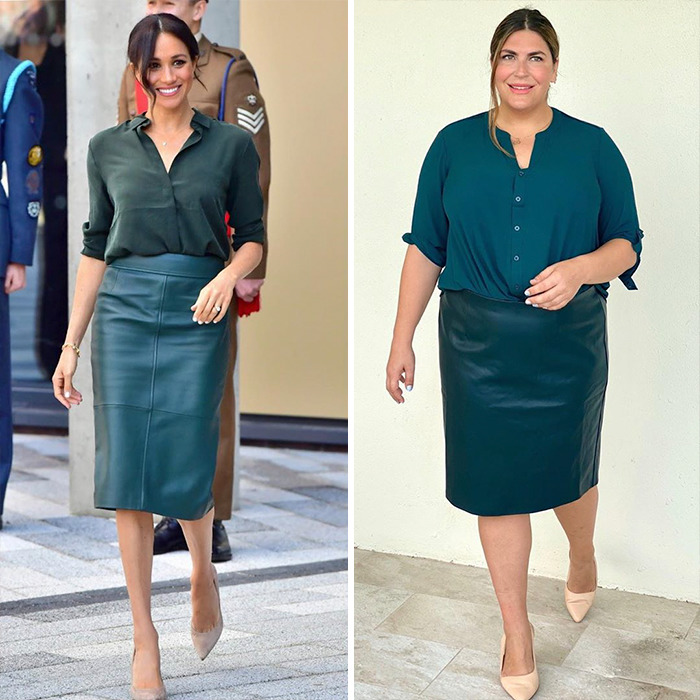 #9 Rosie Huntington Whitely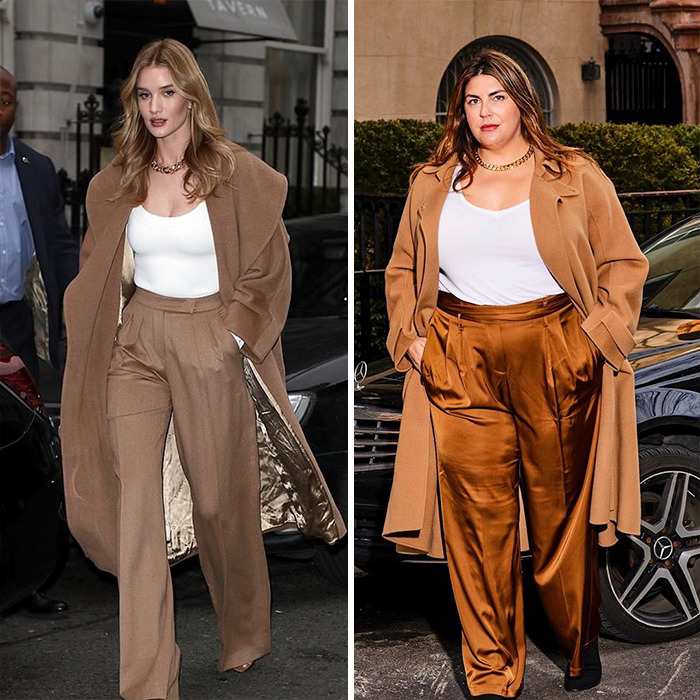 #10 Hailey Bieber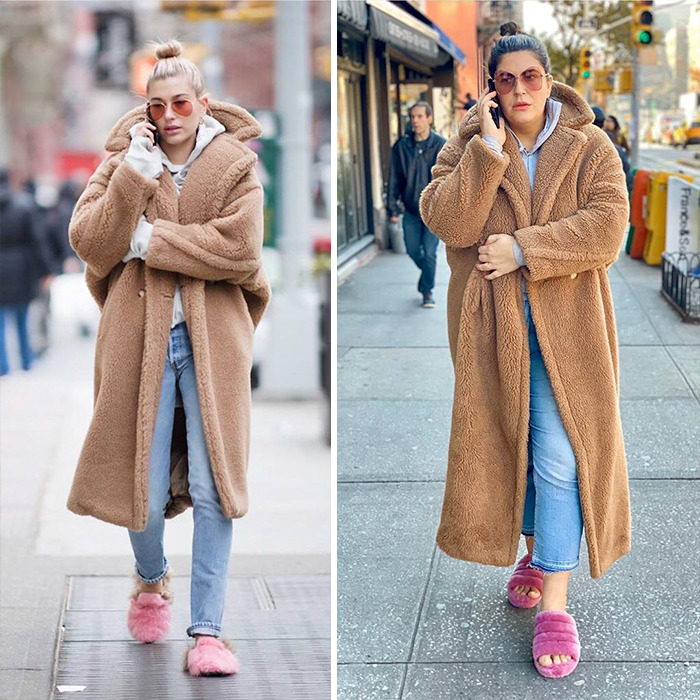 Advertisement
#11 Kaley Cuoco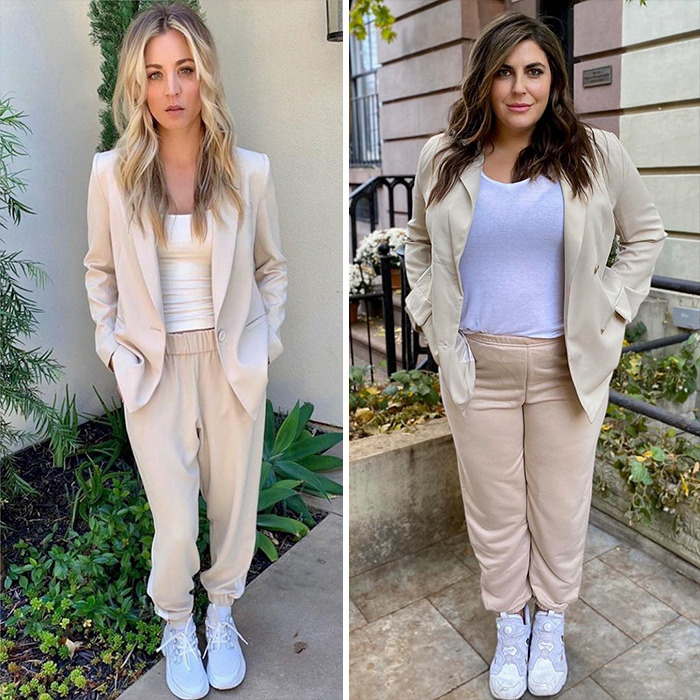 #12 Katie Holmes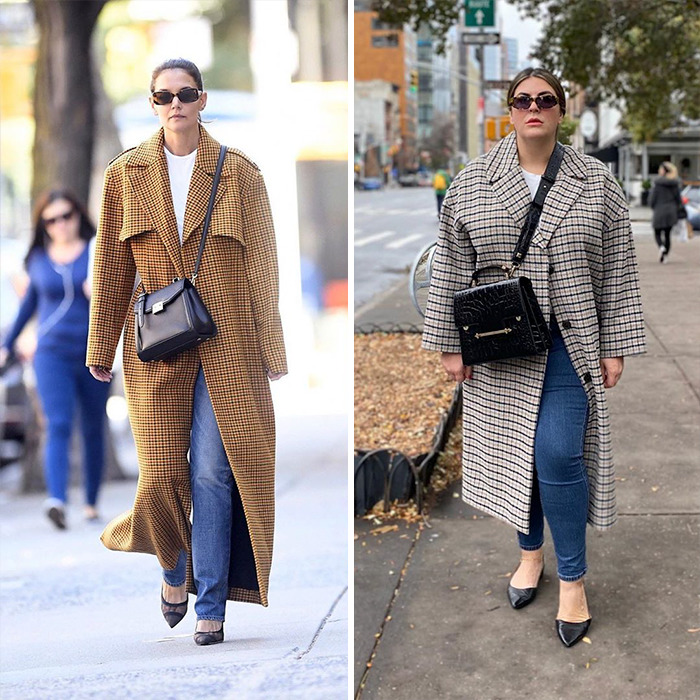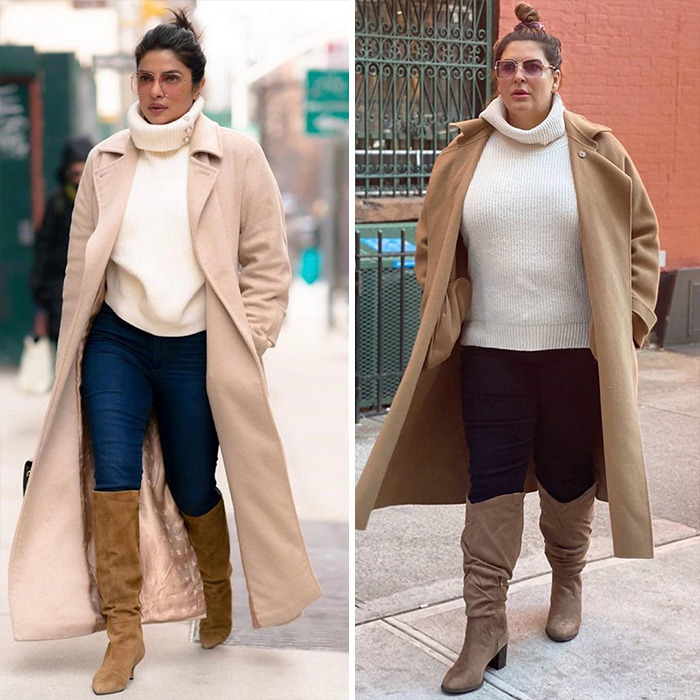 #14 Kendall Jenner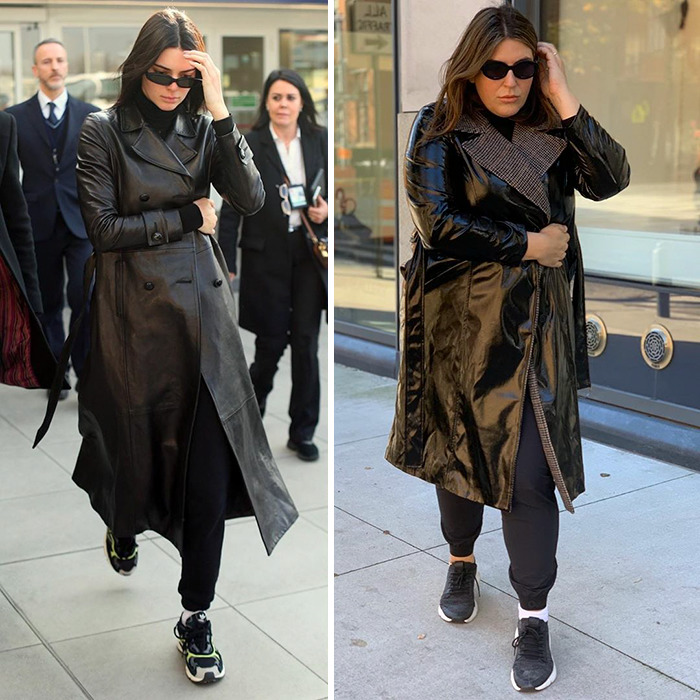 #15 Victoria Beckham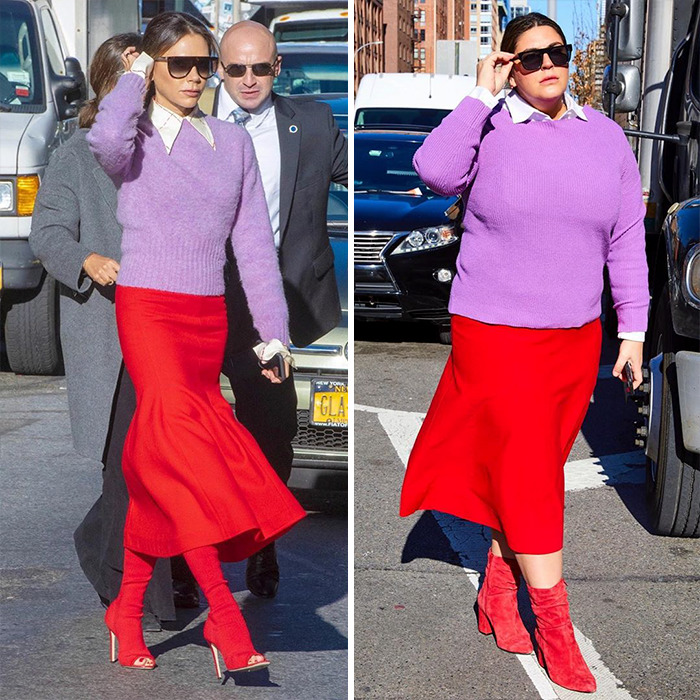 #16 Kate Moss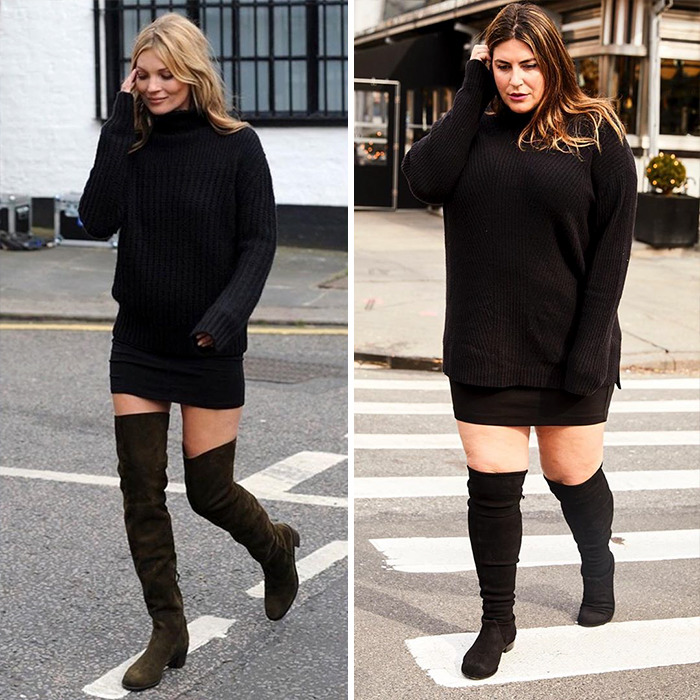 #17 Amal Clooney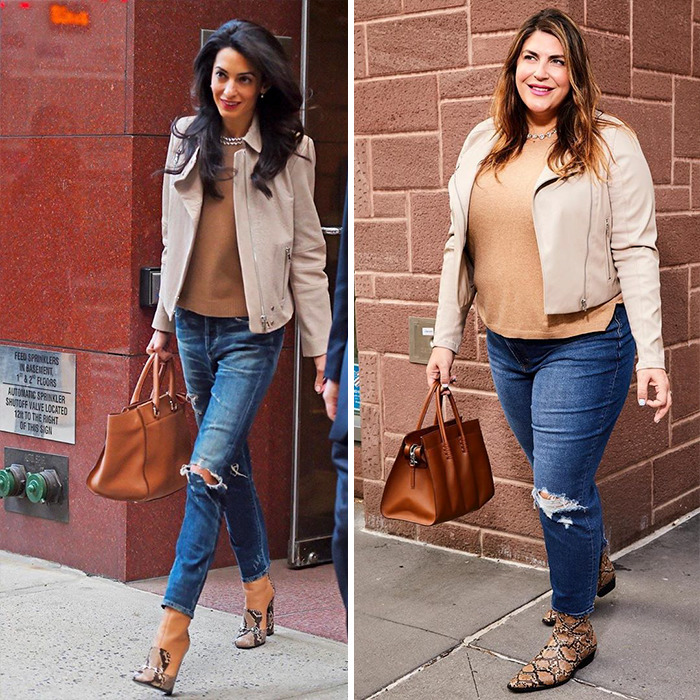 #18 Prince Harry And Meghan Markle
#19 Blake Lively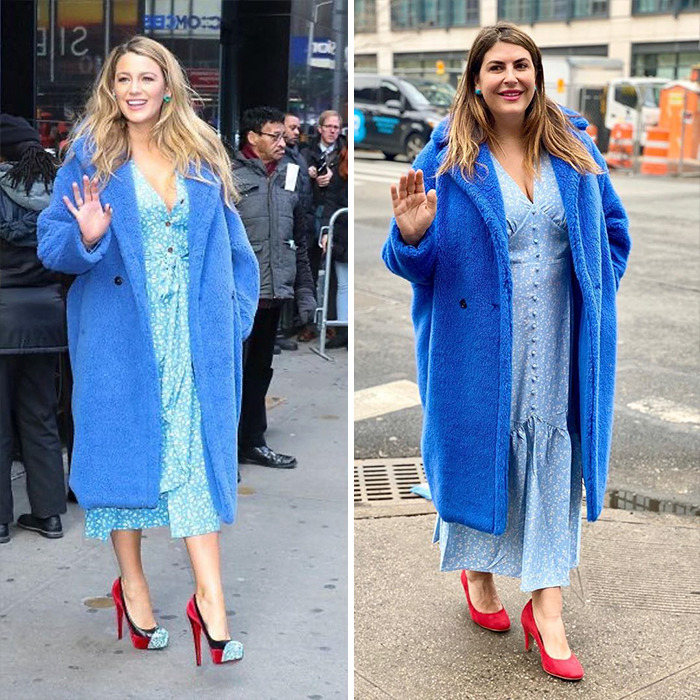 #20 Karen Gillan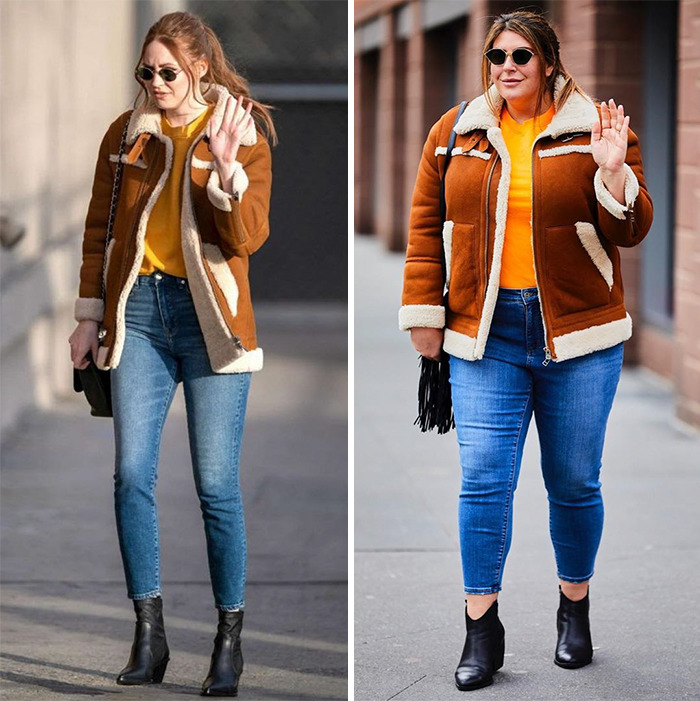 #21 Meghan Markle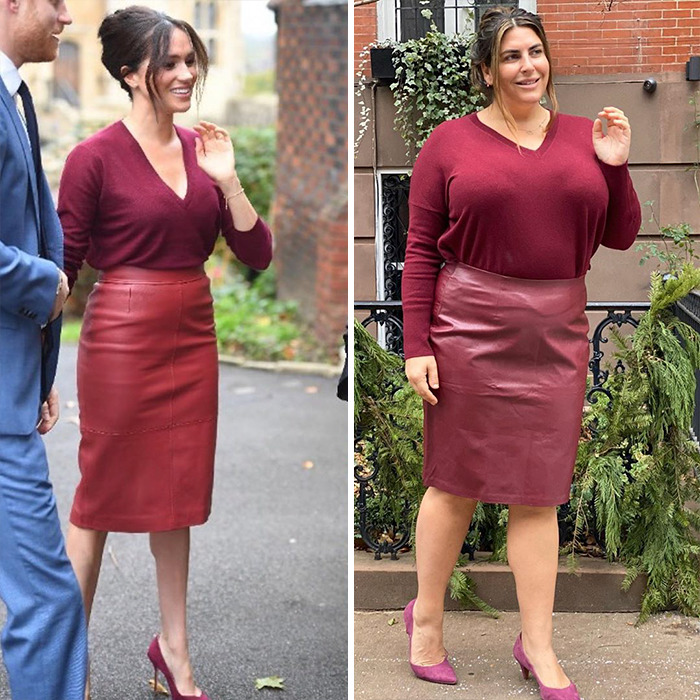 #22 Maria Menounos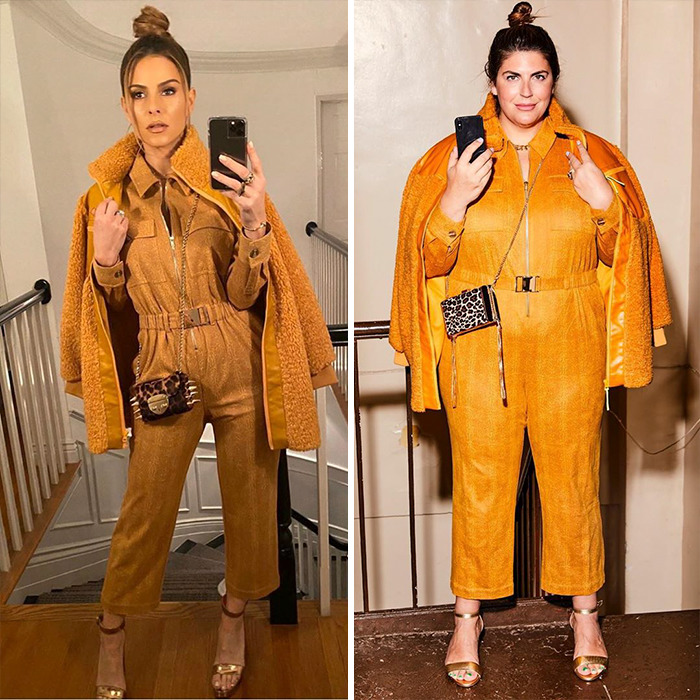 #23 Meghan Markle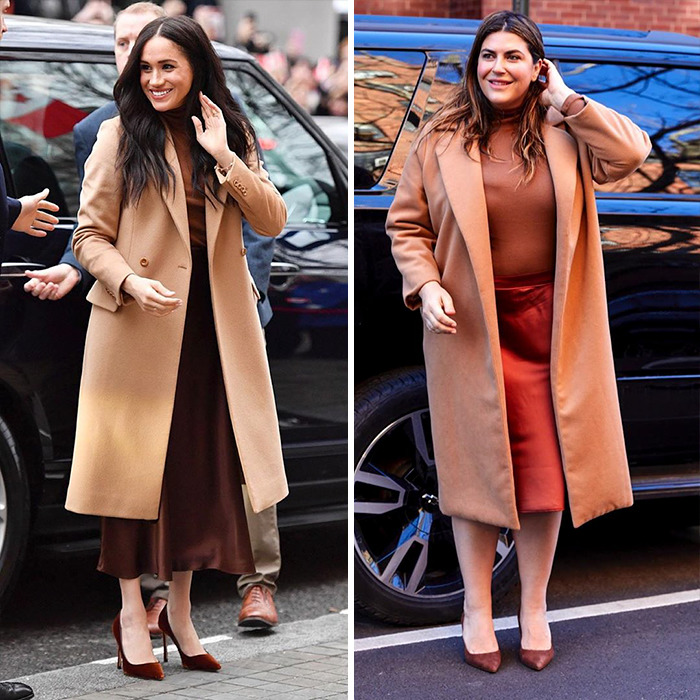 #24 Jessica Simpson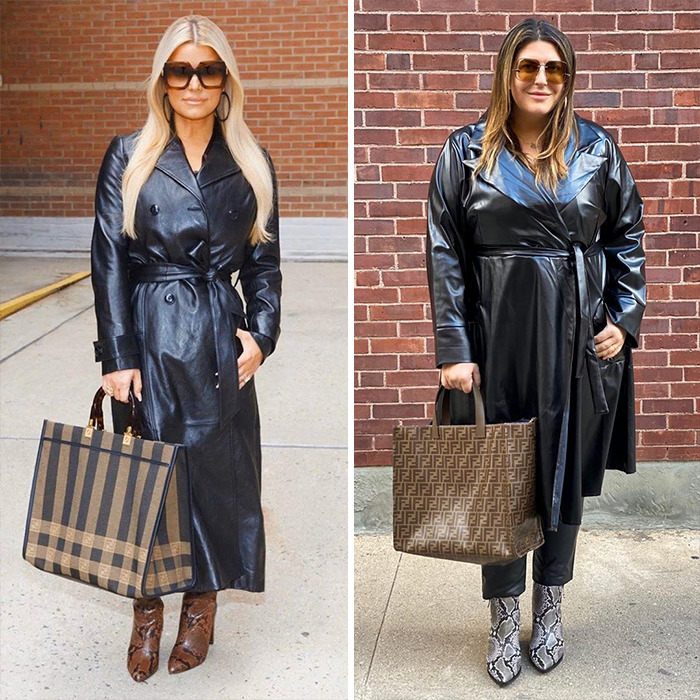 #25 Alessandra Ambrosio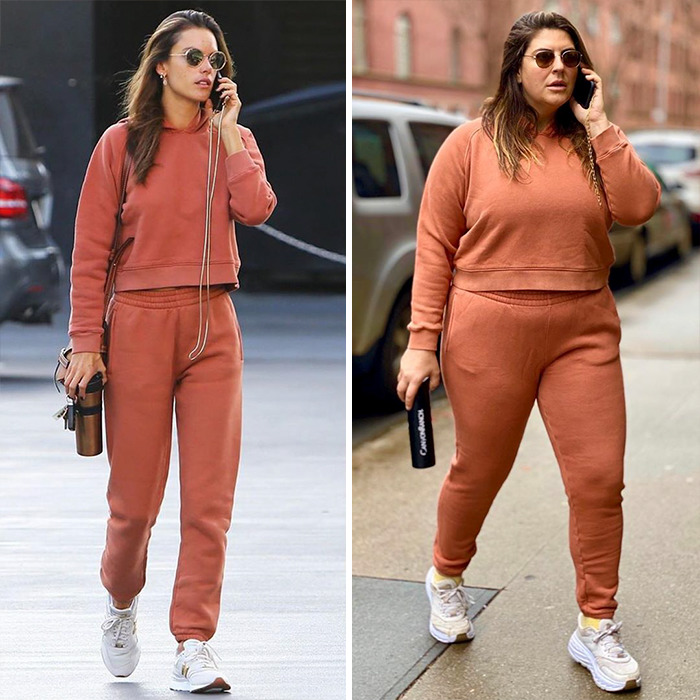 #26 Tracee Ellis Ross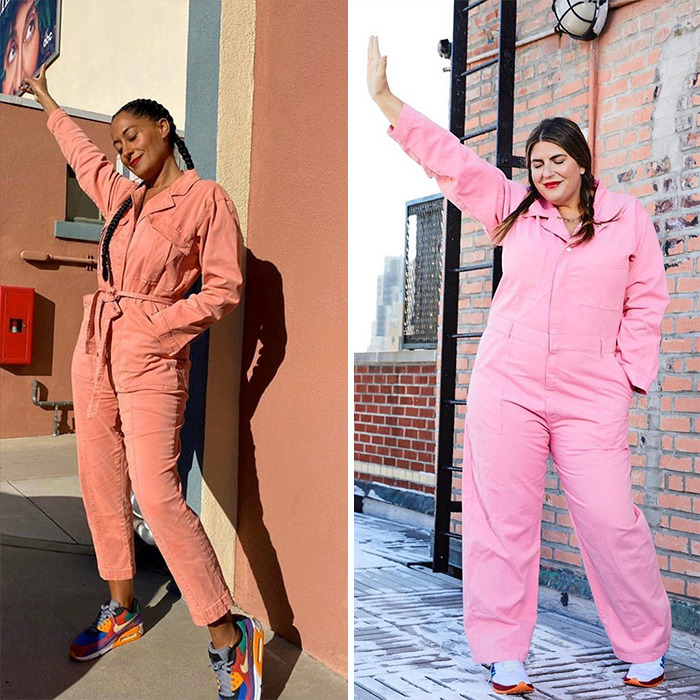 #27 Princess Diana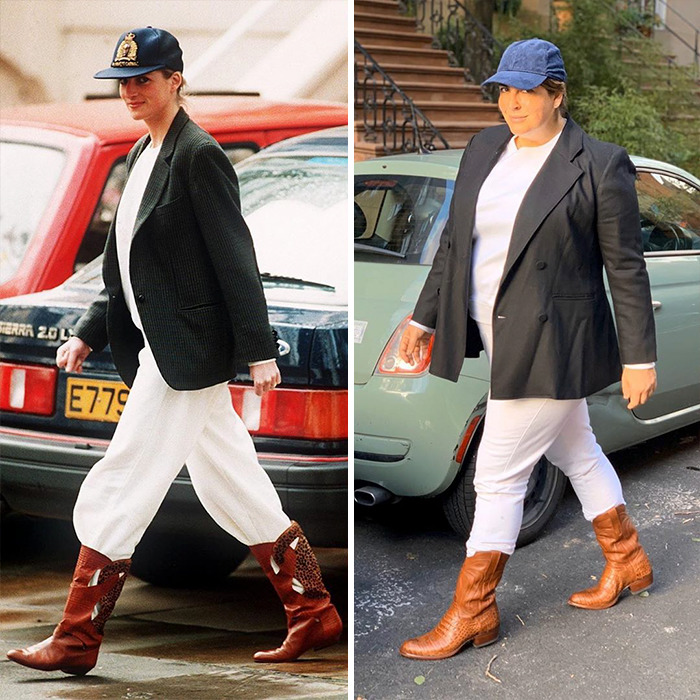 #28 Carole Radziwill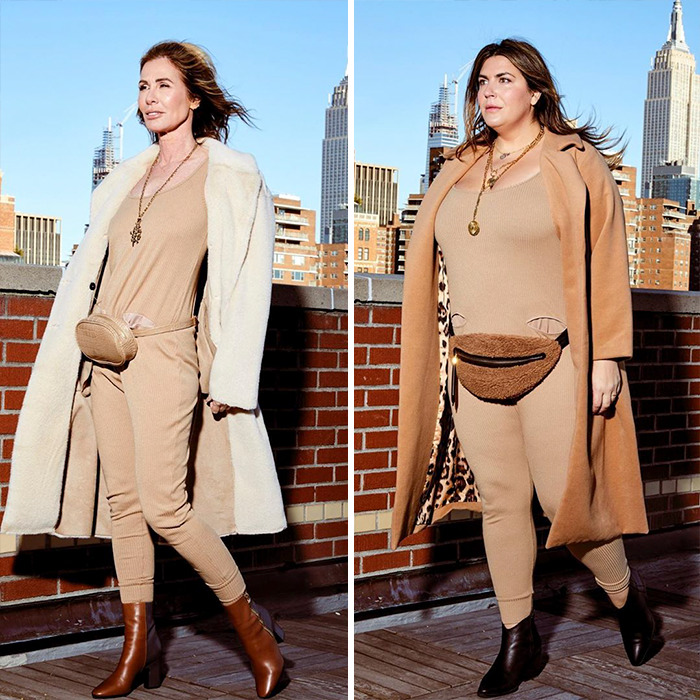 #29 Hailey Bieber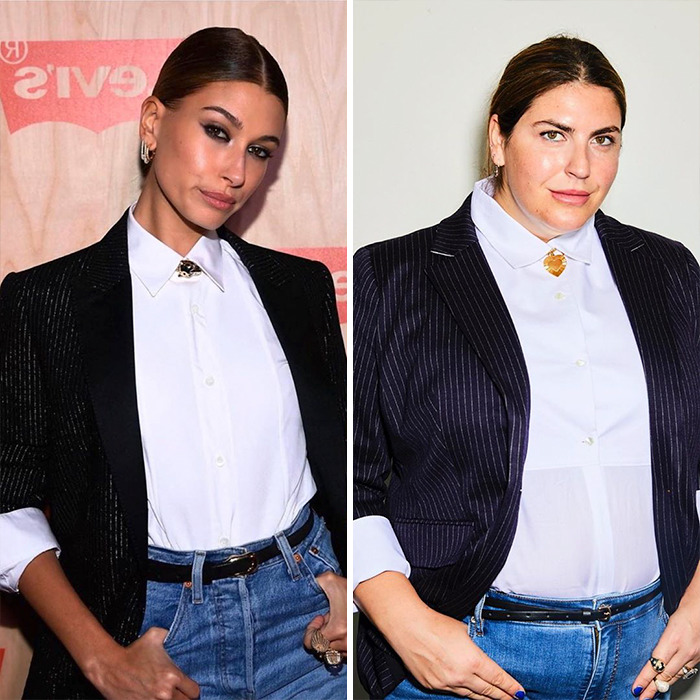 #30 Candace Cameron