This mother and daughter are sharing ugly holiday ornaments
Christmas is a time to celebrate with family and friends, be merry, and have fun. With the exception of snow, the holiday celebrations have already started, and pleasure is coming your way in every form you can think of.
People cultivate the custom and habit of giving at this time of year. This starts at home and extends positivity, love, and happiness across the neighborhood. But in Julia Mordaunt's household, they carry it out a little differently. Julia's mother and her sister continue to exchange humorous gifts with one another, adding some contrast and providing lots of laughter. These two silly women trade odd and unsightly ornaments to hang from the Christmas tree.
Even though it seems absurd, these two take the custom very seriously and strive to be the best by gifting the most hideous ornament they can. After hanging it on the tree, they swap photos to see who has the strangest appearance.
These images manage to garner a lot of attention, and this practice has made it onto Twitter. The fact that these kinds of decorations end up being hung on the Christmas tree is amusing and fascinating. But when it first appeared, this didn't have a standardized set of decorations. Germany is where the custom of adorning an indoor tree first started. In spite of the snow and cold, remaining green and decked demonstrates how unbroken our Christmas spirit and faith are.
Anyhow, this couple has altered the typical custom of contemporary Christmas tree decorations. We discussed a few of the unusual ornaments that were used on the tree. Check them out as you scroll down and vote for the one you think is the oddest and let us know. Don't forget to add your ideas to the discussion in the comment areas.
More info & Photo courtesy: Twitter
#1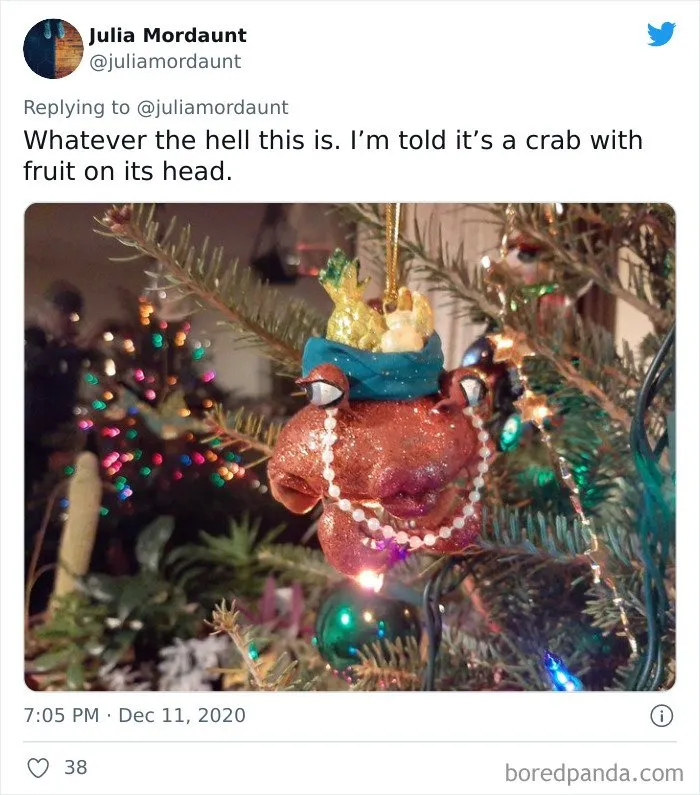 #2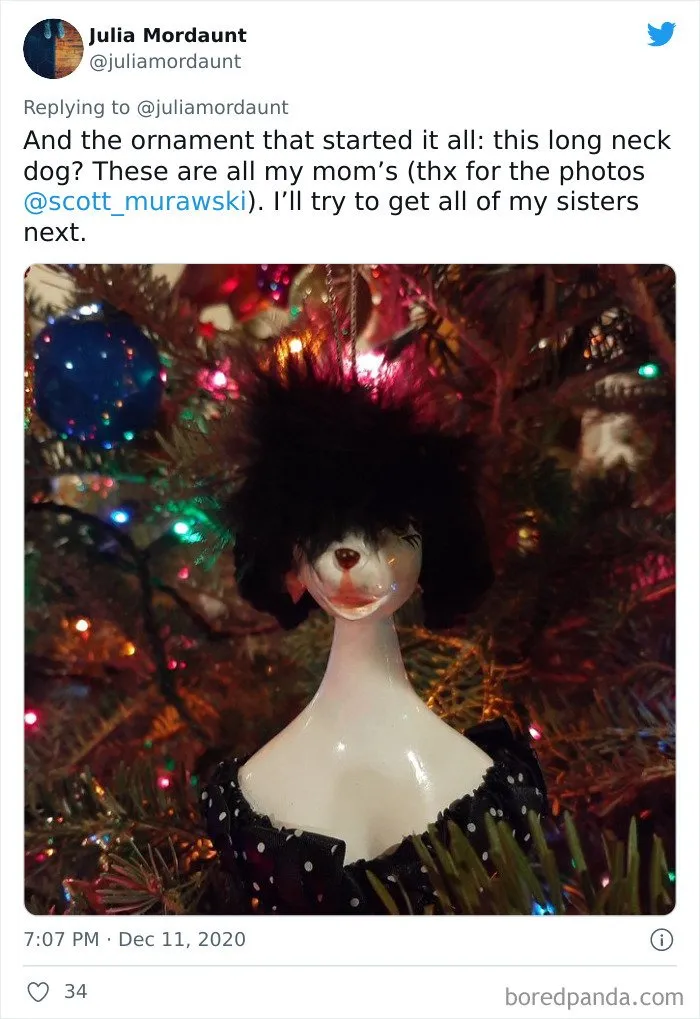 #3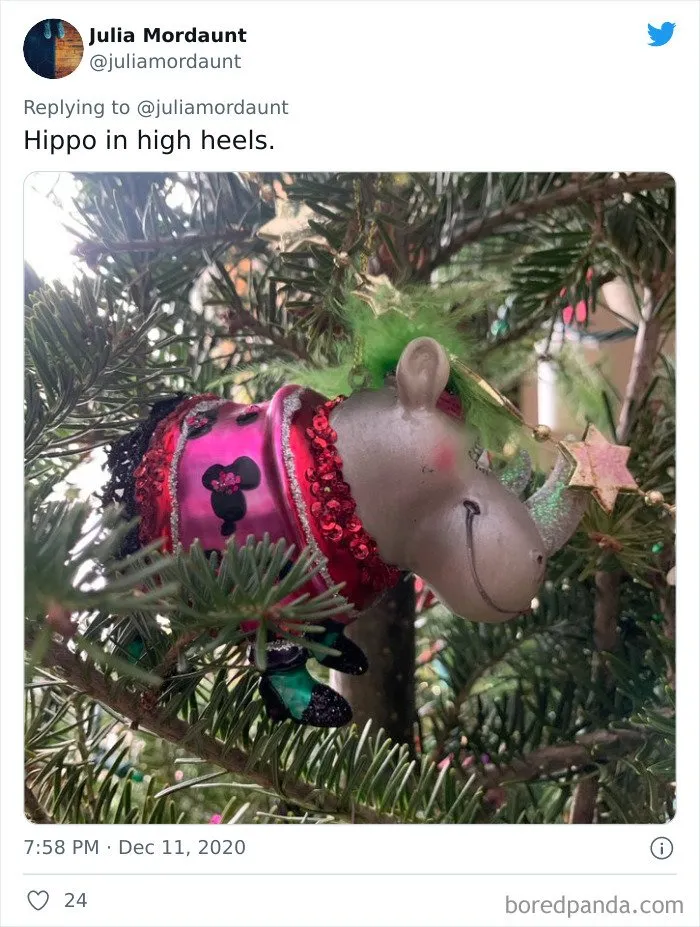 #4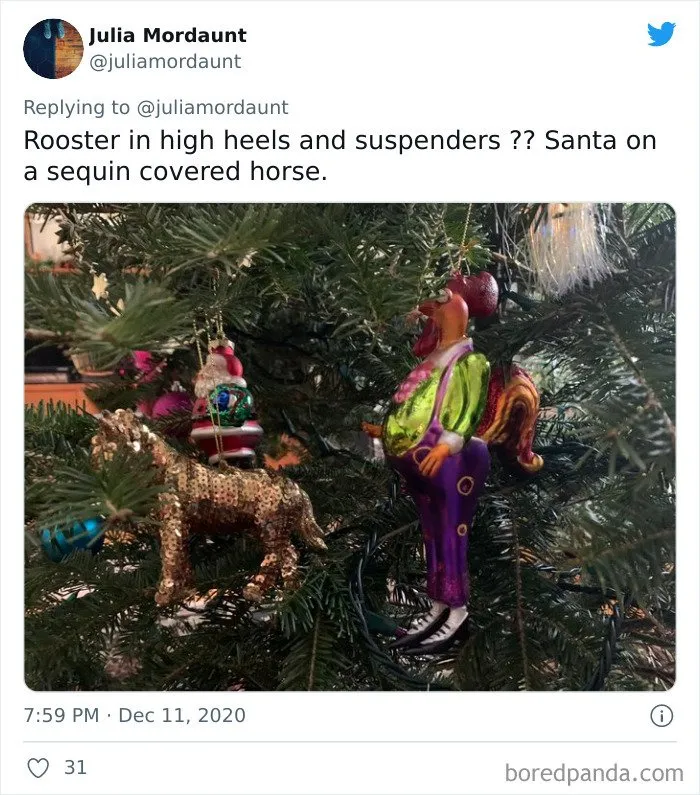 #5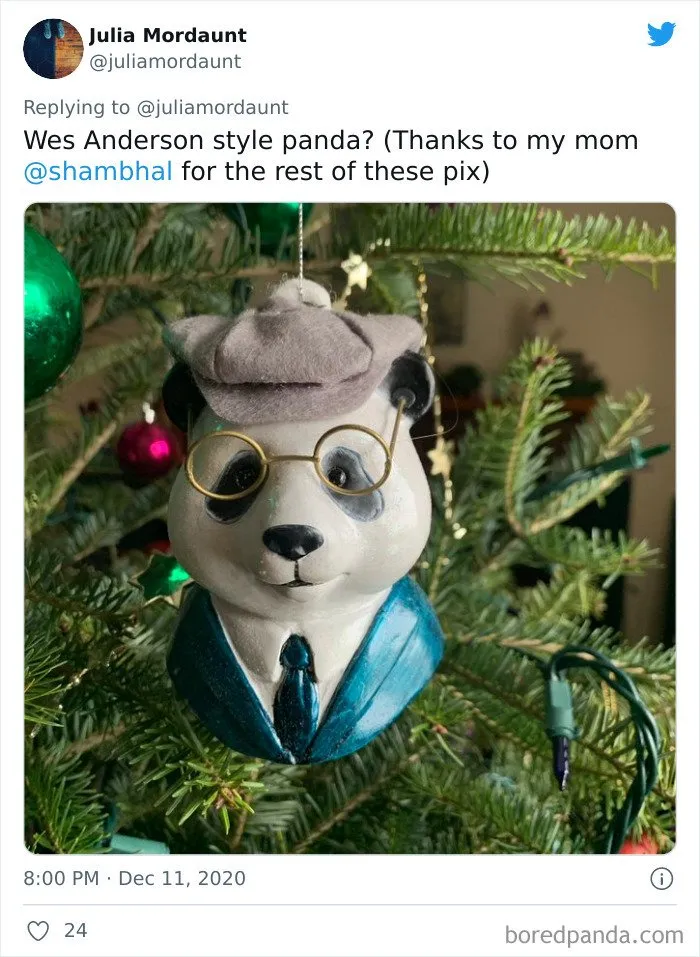 #6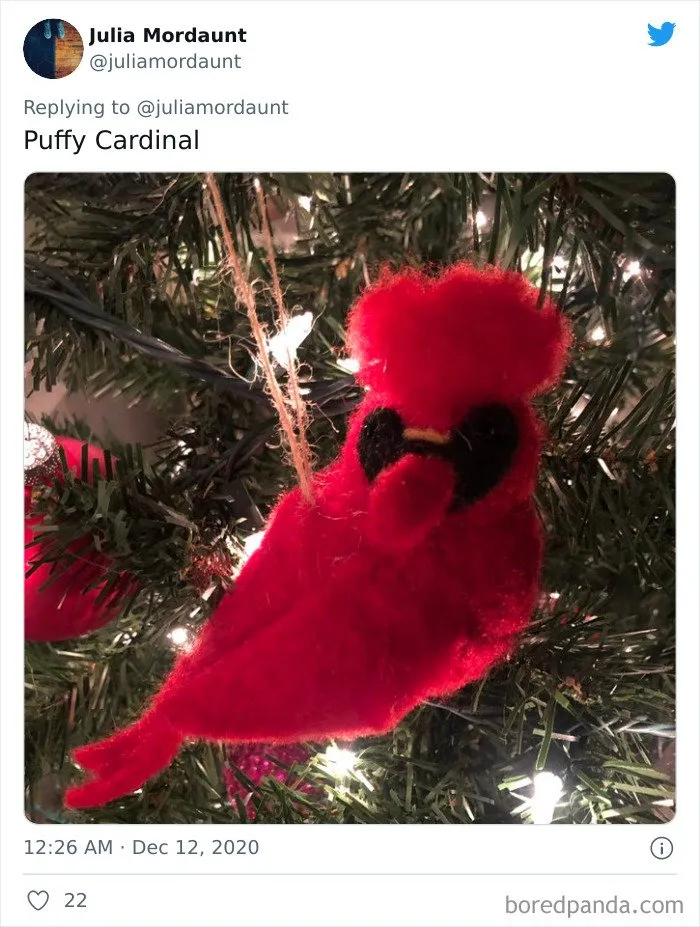 #7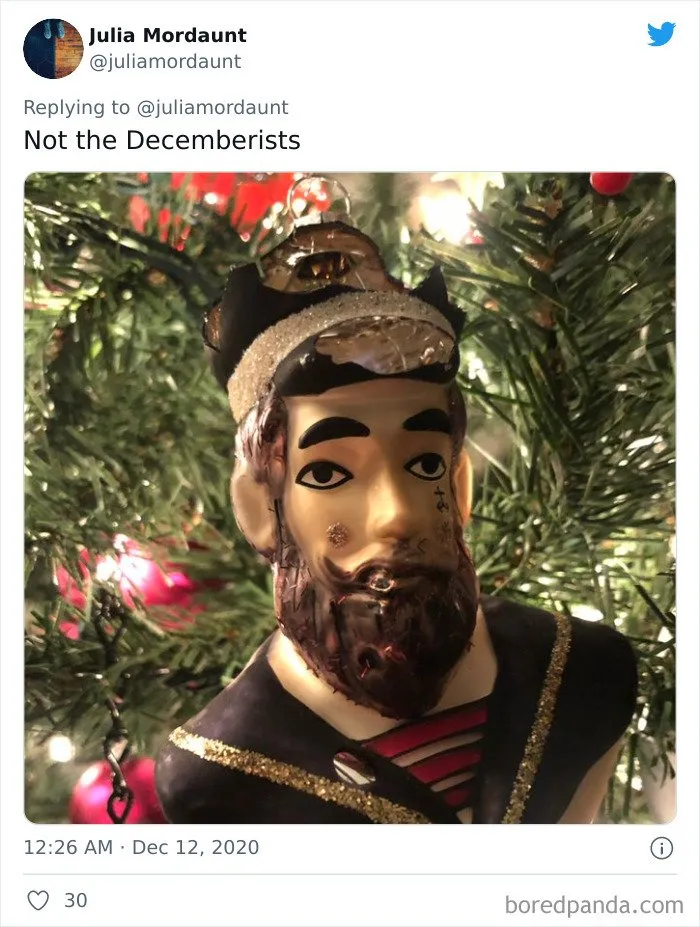 #8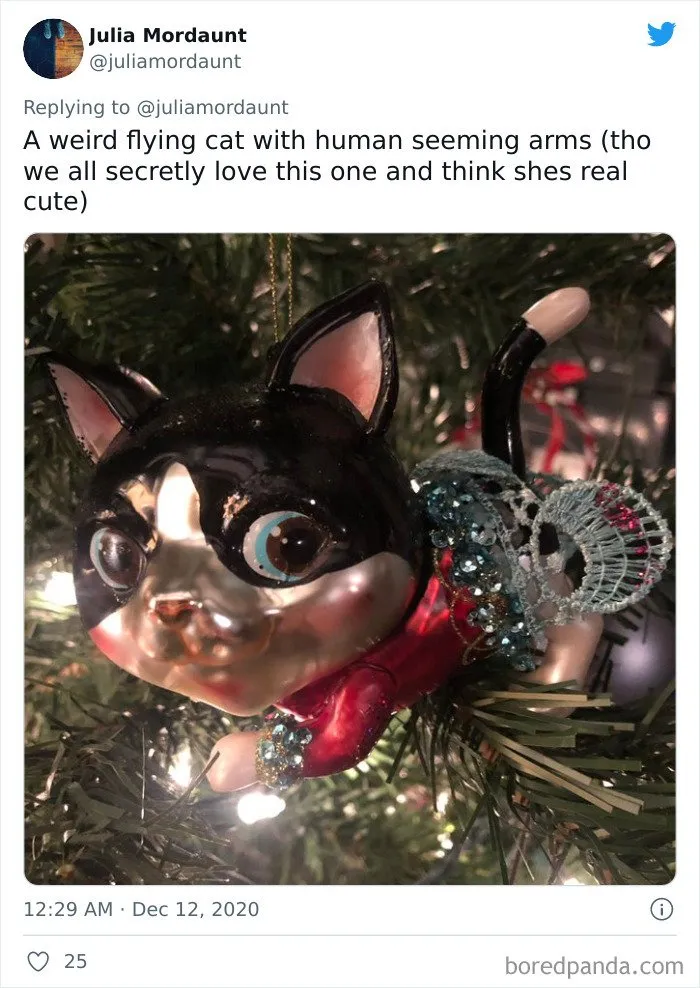 #9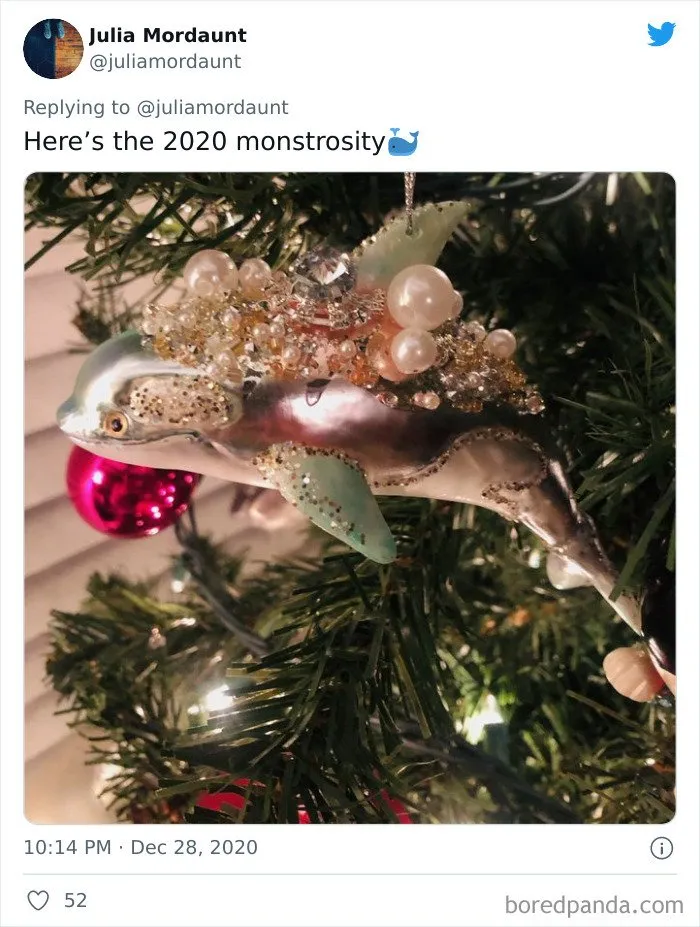 #10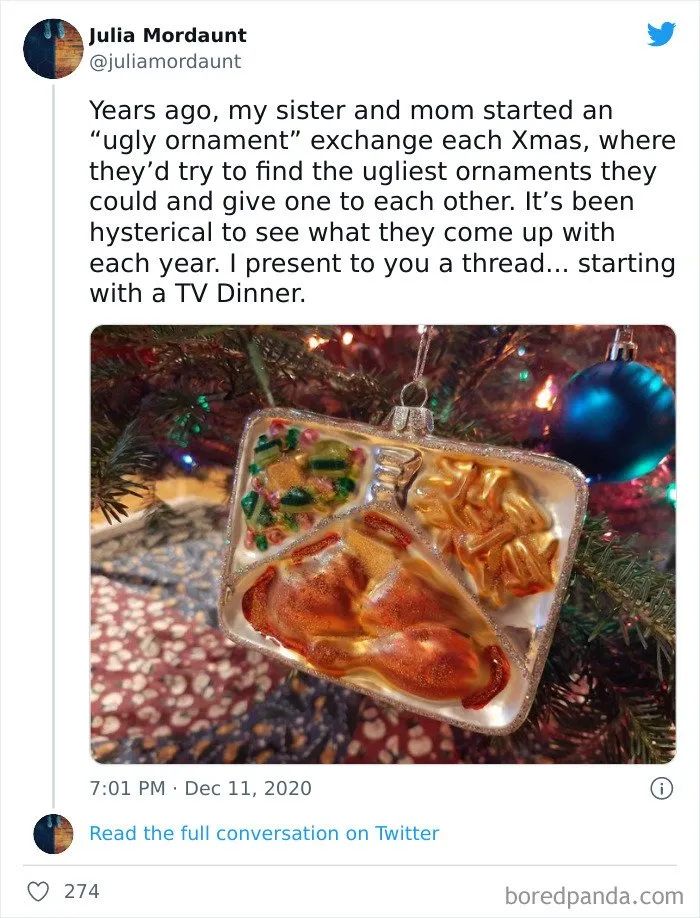 #11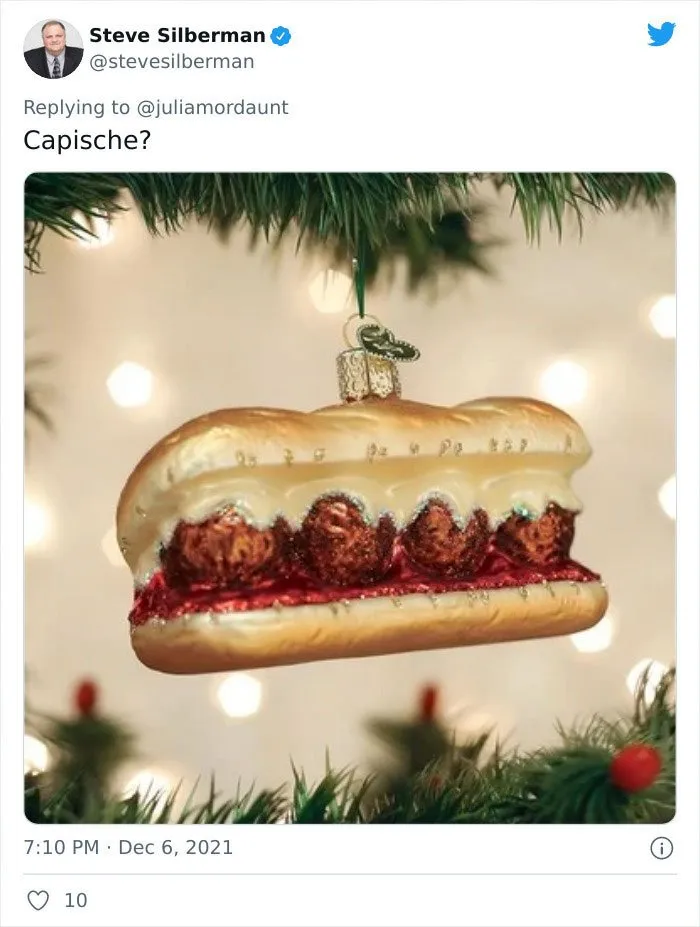 #12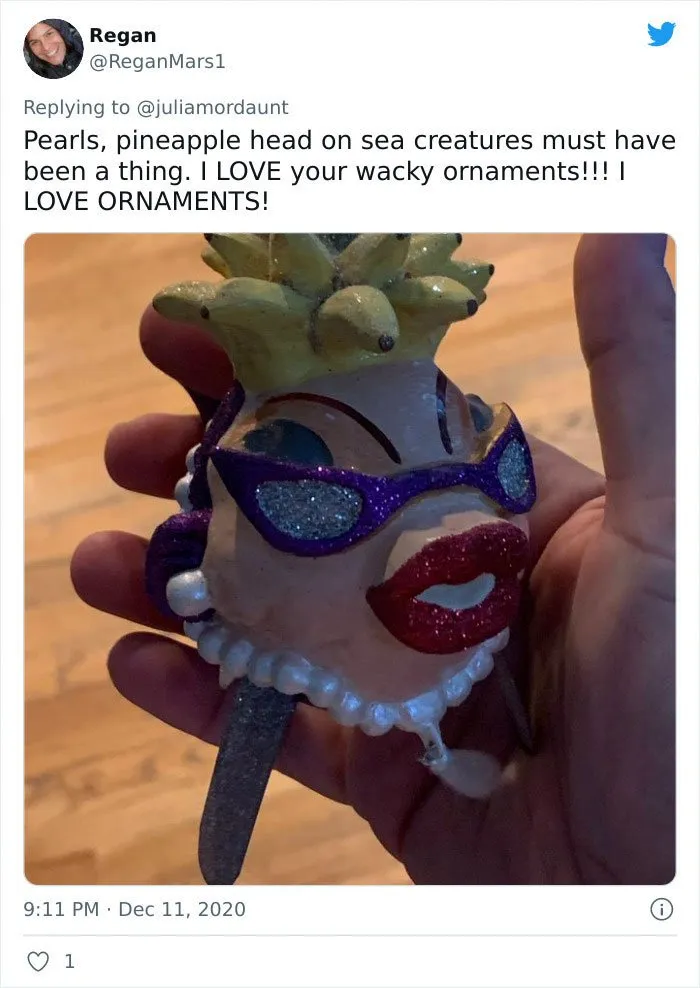 #13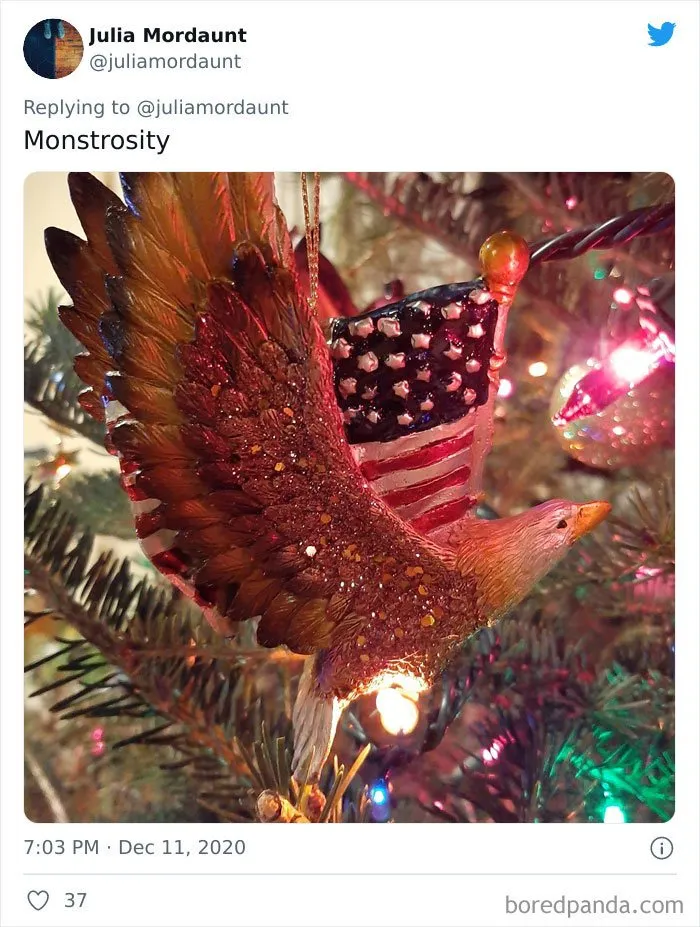 #14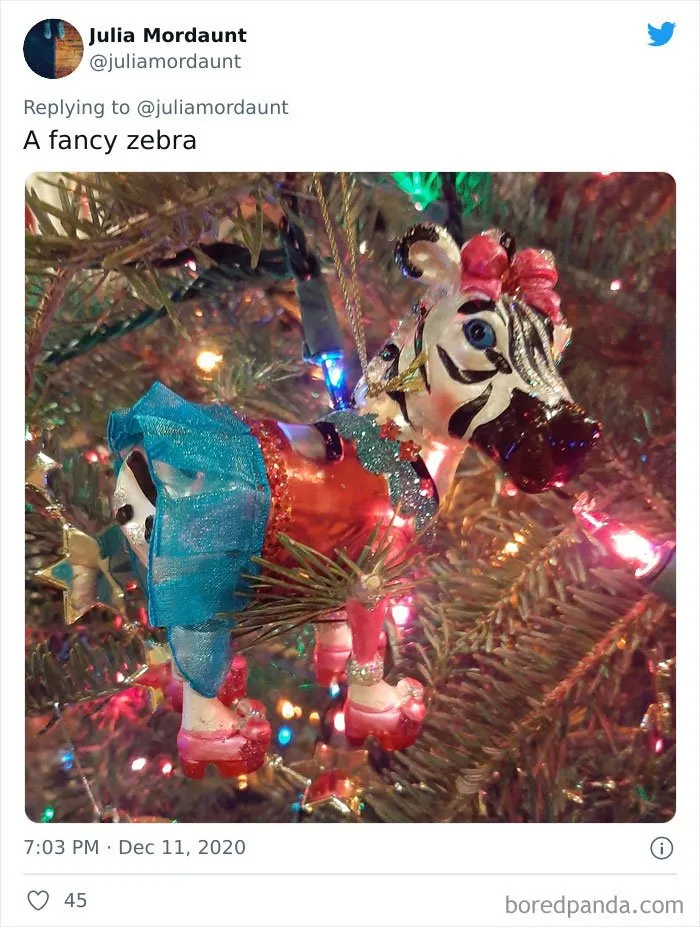 #15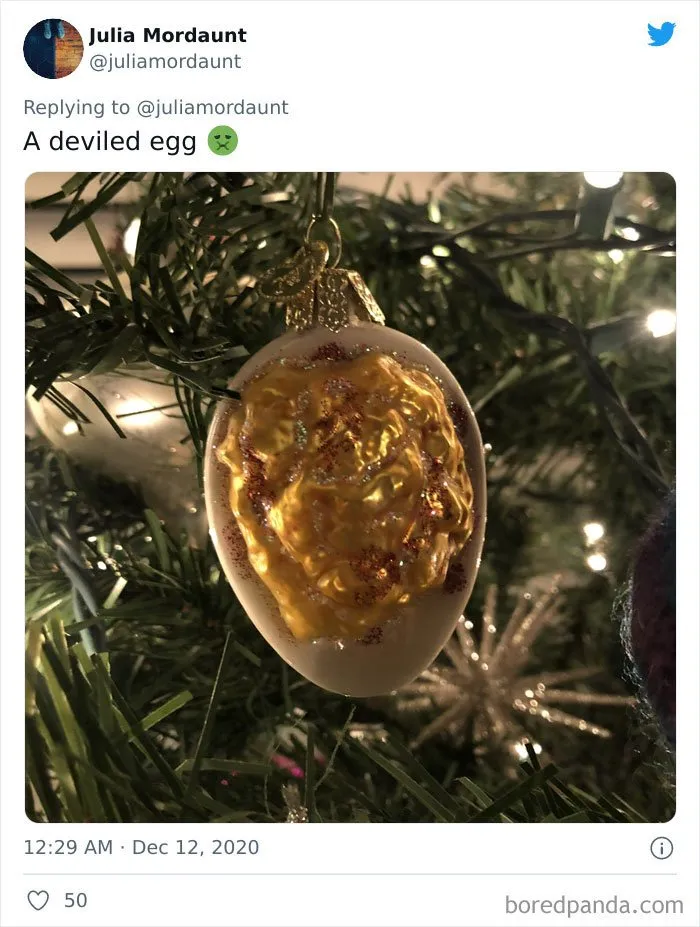 #16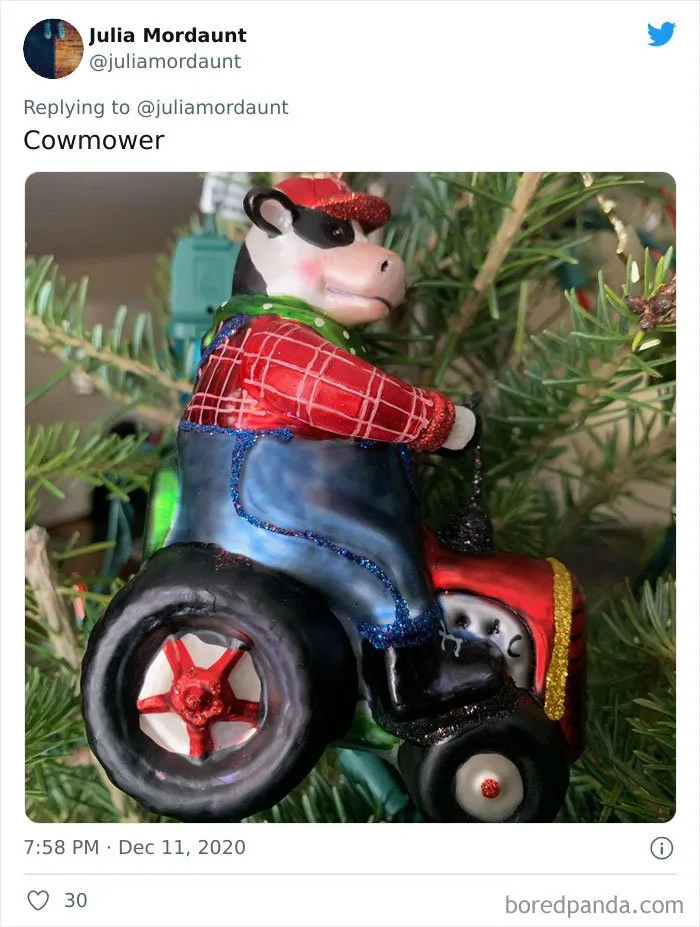 #17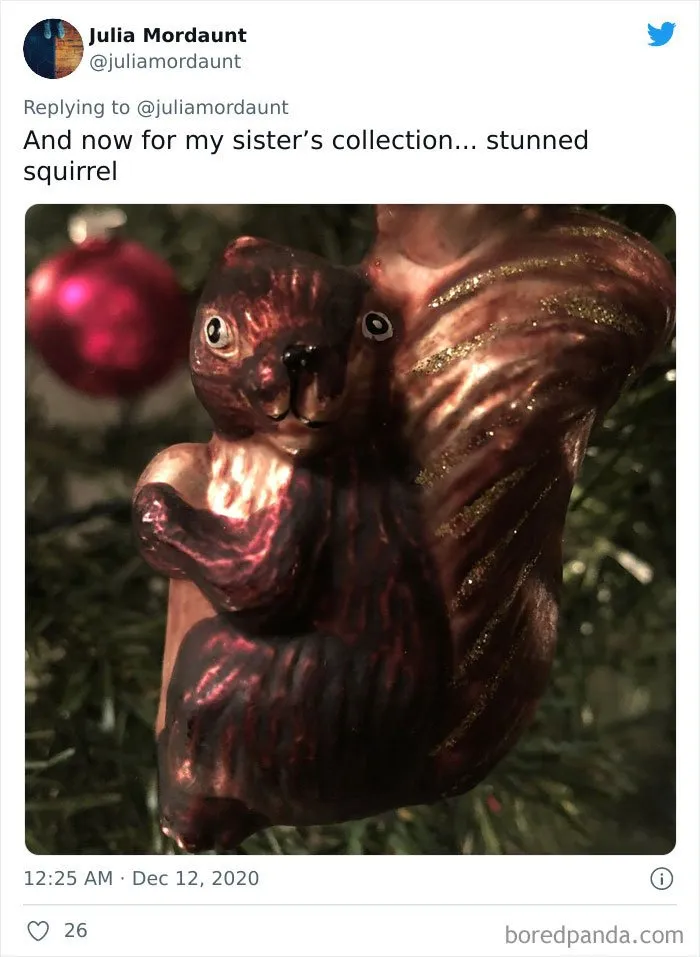 #18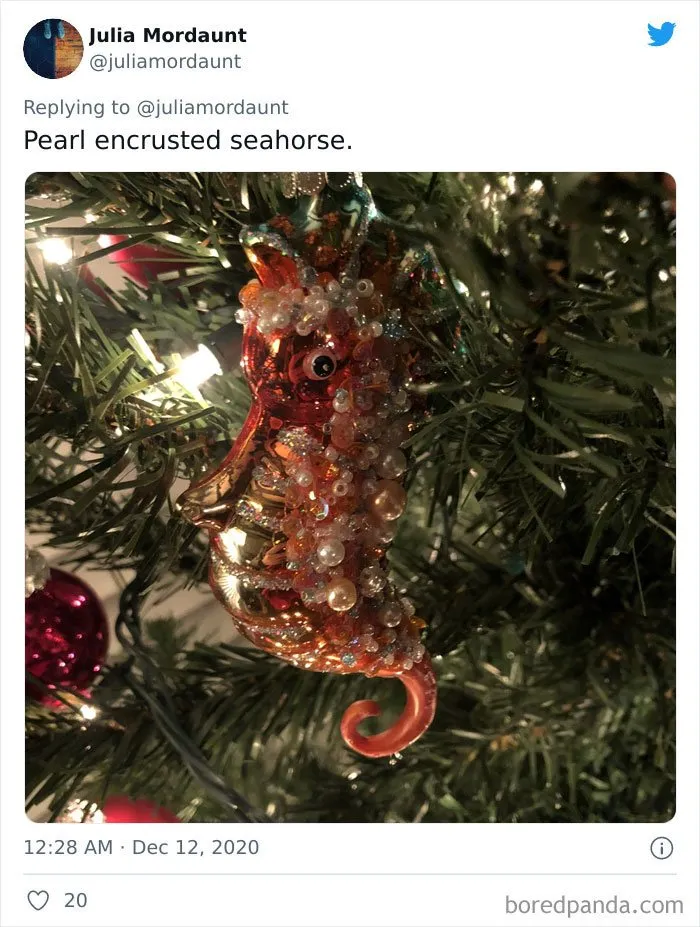 #19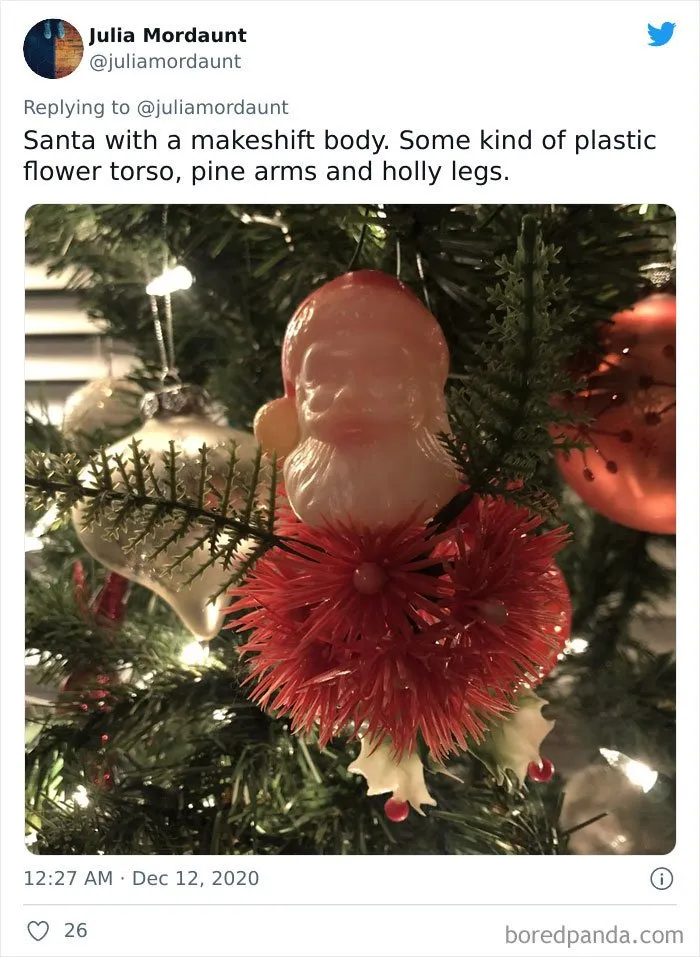 #20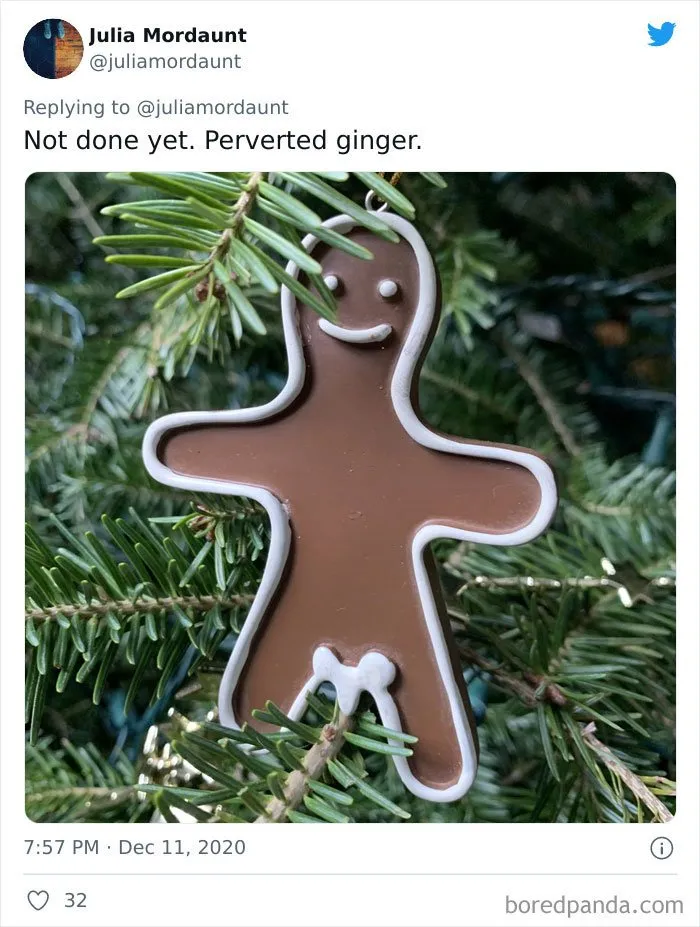 #21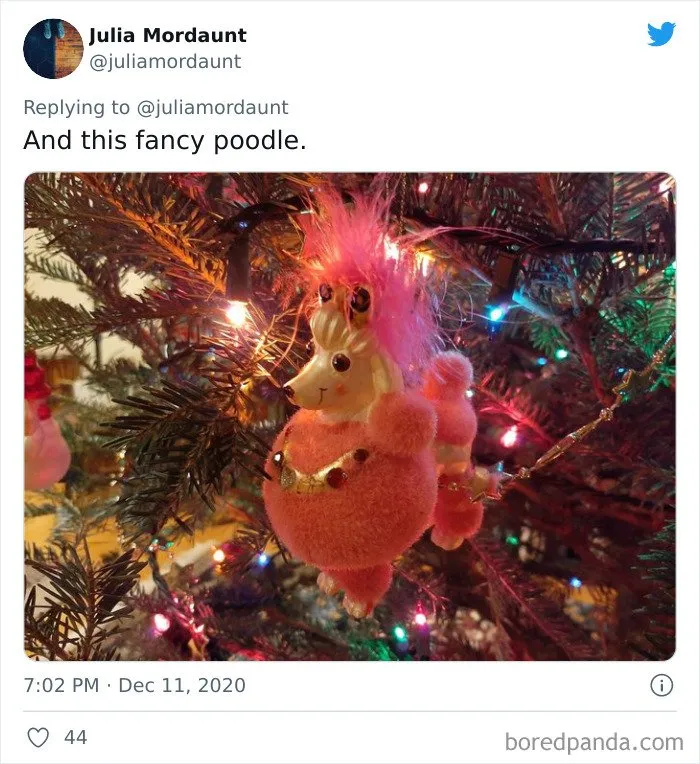 #22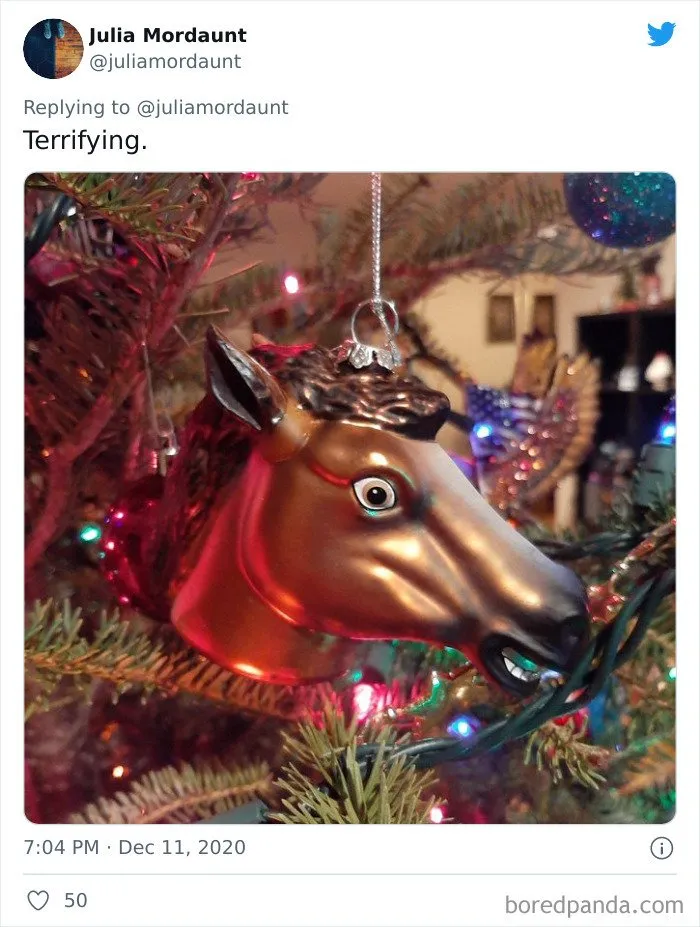 #23