This photographer recreated 20 incredible photos by tracking down the people he photographed over 40 years ago (New Pics)
Chris Porsz, a 68-year-old street photographer, never ceases to astound us with his photographic abilities. He has a unique perspective that only a few photographers have. We've previously highlighted his work "Barking" and "Reunions" on our website.
Chris is back with the second installment of his old project, dubbed "Reunions 2." The project simply depicts how the residents of Peterborough, Cambridgeshire, have evolved through time. Because Chris has been working on this project for over 40 years, you'll notice some significant differences in persons who were photographed years apart. See how time affects individuals and how the camera catches time in the video below.
More info: chrisporsz.com | Facebook
#1 (Original 1994 – April 2021 Reunion) Dad and Daughters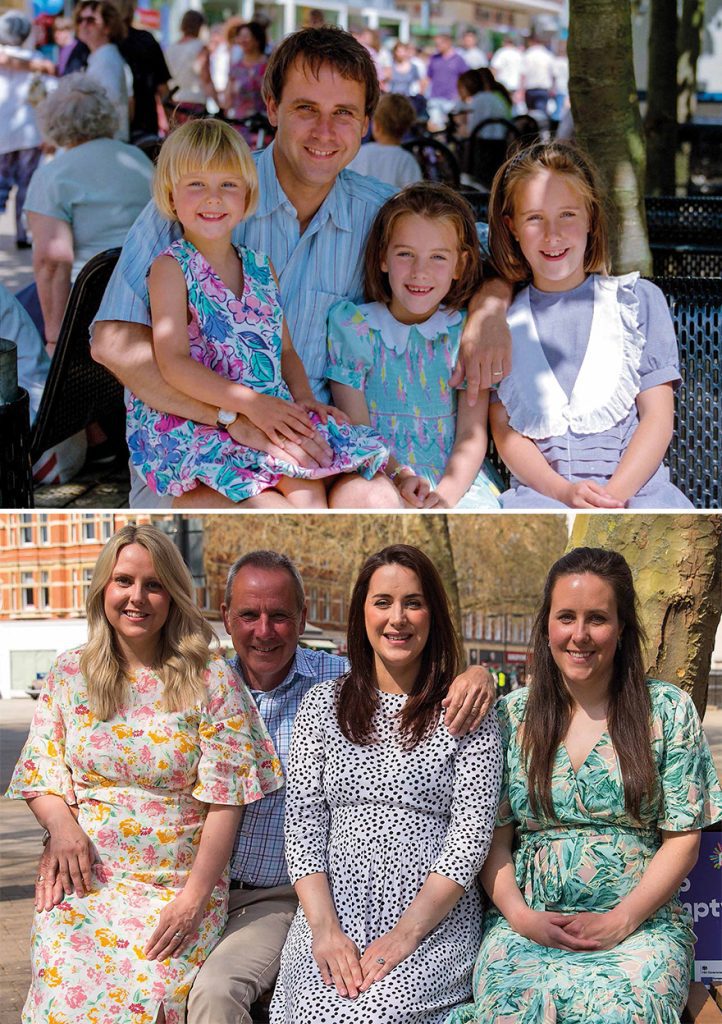 GP Richard Scott claims he was seen in Bridge Street, Peterborough, with his three daughters in 1994. "I believe it was a Saturday, and my wife would have been in the hospital, and I would have brought the daughters out in Peterborough," he said.
#2 Lesley and Chris Porsz (Class of 1971 – January 2021 Reunion)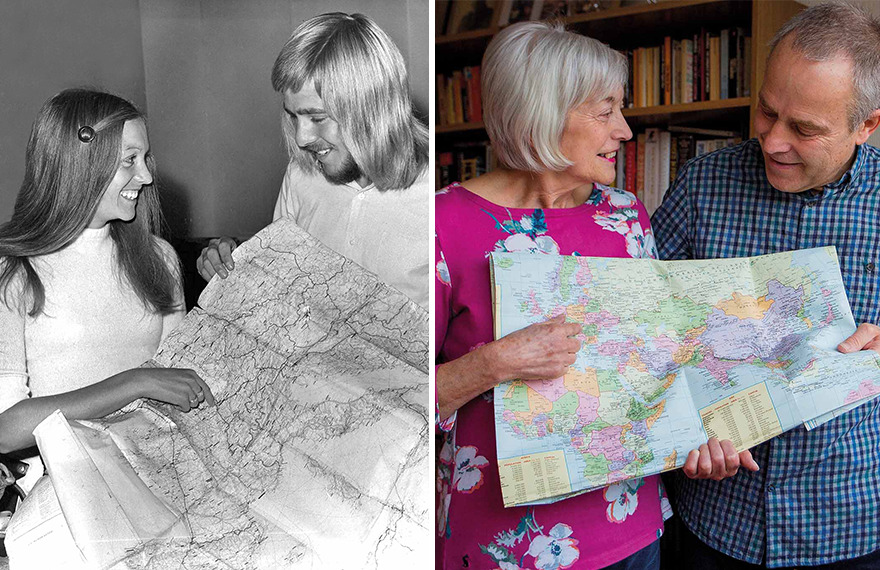 "Chris was an 18-year-old student and Lesley was a 20-year-old BT clerical worker when they were photographed in the Peterborough Evening Telegraph in 1971 after traveling 6000 miles throughout Europe and North Africa in only three weeks." They have three children and seven grandkids after marrying in 1976"
#3 Mr. Gino (Original 1980 – May 2021 Reunion)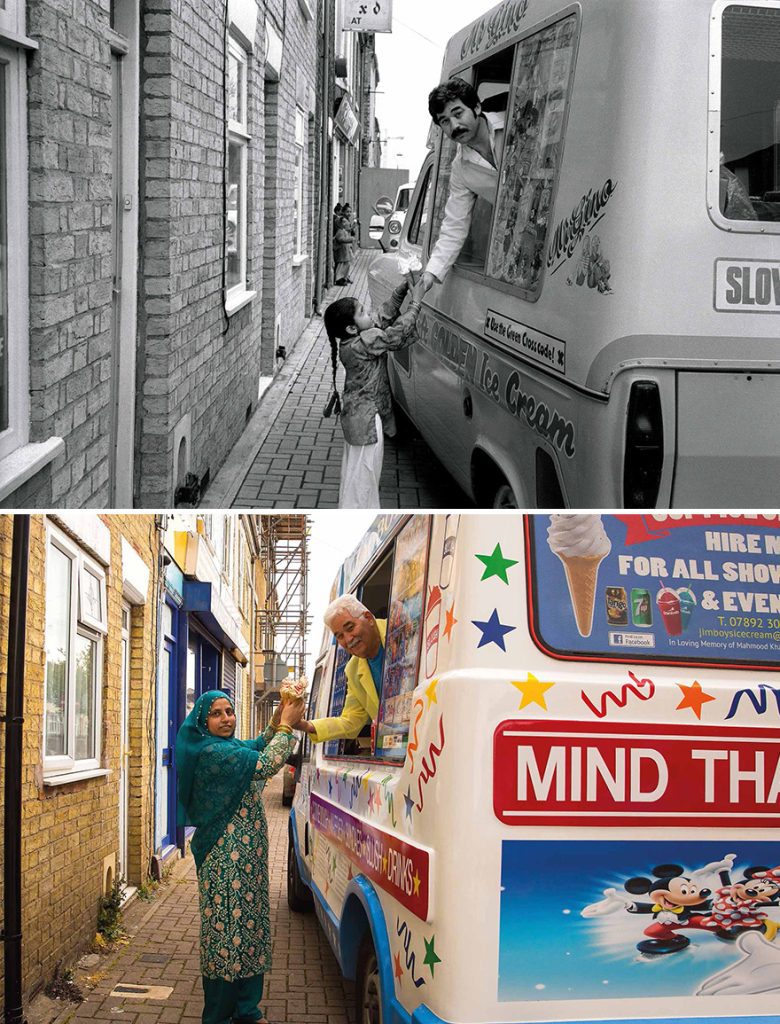 Gino and Zahida Parveen's 1980 photo was featured in Reunions 1. In 2014, Gino was pictured alone outside his pasta store since Zahida could not be traced. Zahida has three daughters and a grandson and still lives in Peterborough.
#4 Carrot And Stick (Original 1981 – 2021 Reunion)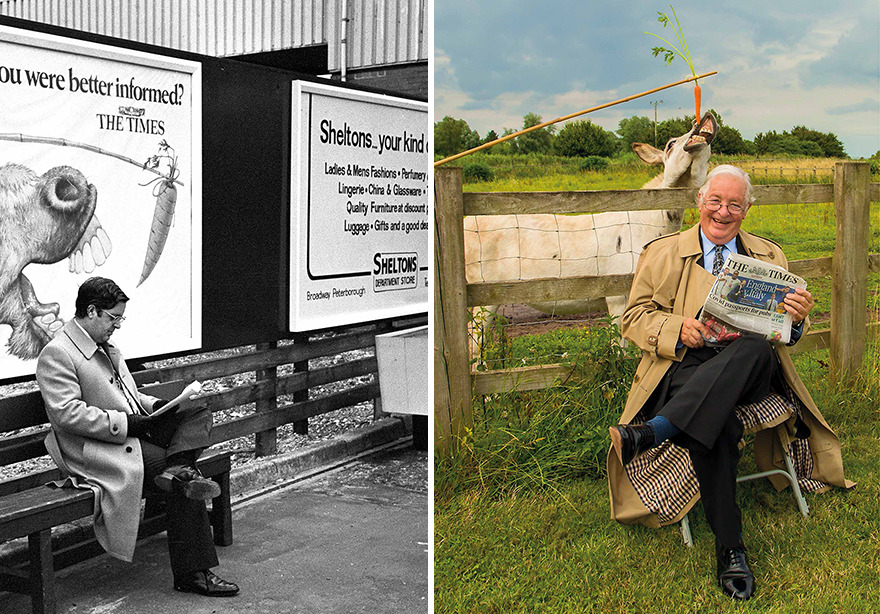 "Bernard has been married to Irene for 58 years and has two daughters, three grandsons, and three great-grandchildren. He resides near Stamford in Lincolnshire." He has been painting in oil for the past30 years. He also collects image tins, amassing a collection of 31,500 in the previous 13 years, which he proudly displays in his house"
#5 Original 1980 Ford Cortina (Reunion June 2021)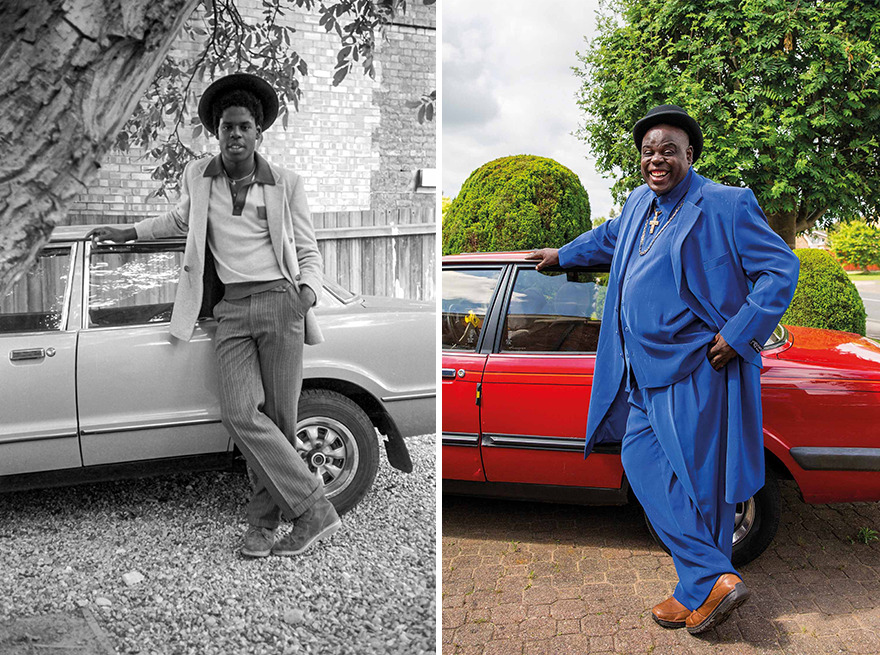 Paul Smith spent 12 years as a porter at Peterborough District Hospital. The shot was taken in 1980 and depicts the couple in front of a model who looks identical.
#6 Ever Ready (original 1980 – August 2020 reunion)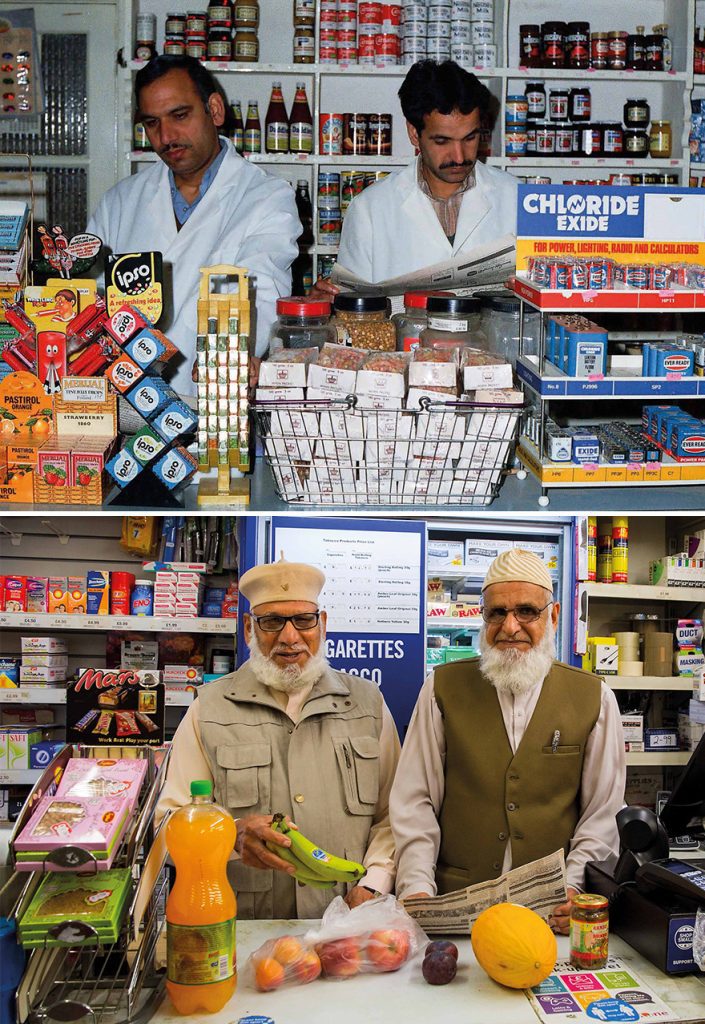 "From 1979 until 1996, brothers Adalat Khan and Amir Baz managed a newsagent in Peterborough's Cobden Street/ Cromwell Road, where they were pictured in 1980. They have since retired and continue to reside in Peterborough. Adalat is married and has two boys, while Amir has a son and a daughter. 'As you can see by their smiles, they were thrilled to be back behind the counter and wanted to stay to serve a few more customers,Chris added.
#7 Red Hot (Original Circa 1981 – August 2020 Reunion)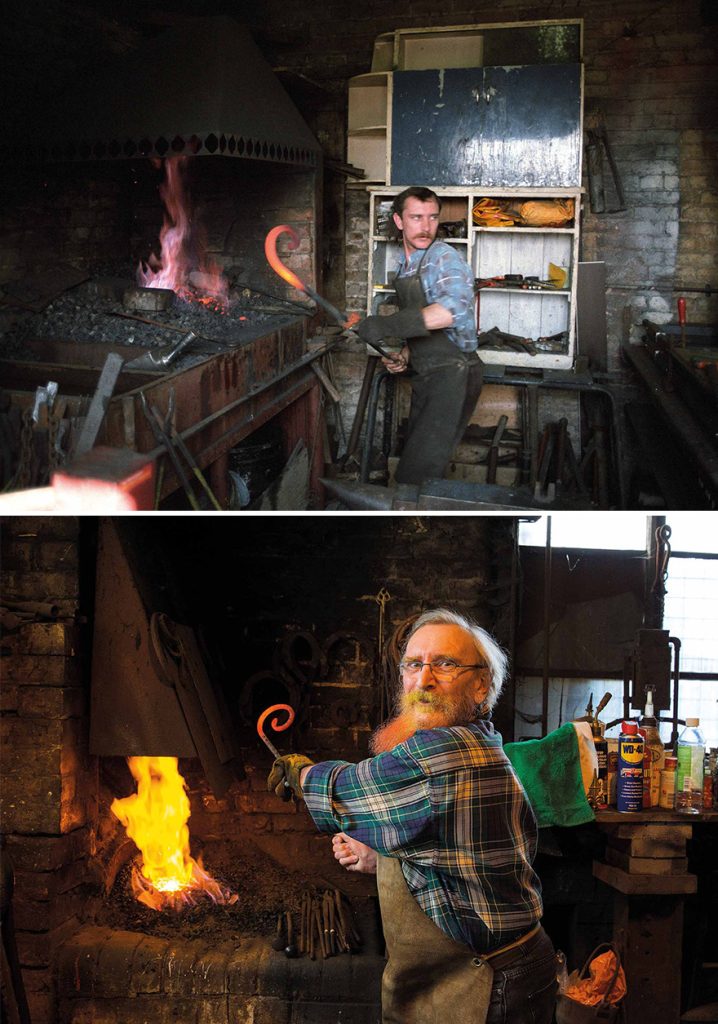 In the 1980s, Tim Davies worked as a blacksmith in Peterborough for five years. He then spent two years working aboard deep-sea fishing trawlers in Greenland and beyond. Tim retired in 2012 and visits the Wortley Almshouses on a regular basis.
#8 Fun at The Fair (original 1985 – May 2021 Reunion)
Toni Cray and Teresa Weston appeared on the Sizzler in 1985 at a fair in Peterborough. Teresa was 16 and Toni was 15. They had recently finished their CSE/GCE examinations and had just left Stanground Comprehensive School. Her recollections of that night came flooding back when she saw the photo.
#9 Lollipop Lady (original 1984 – September 2020 reunion)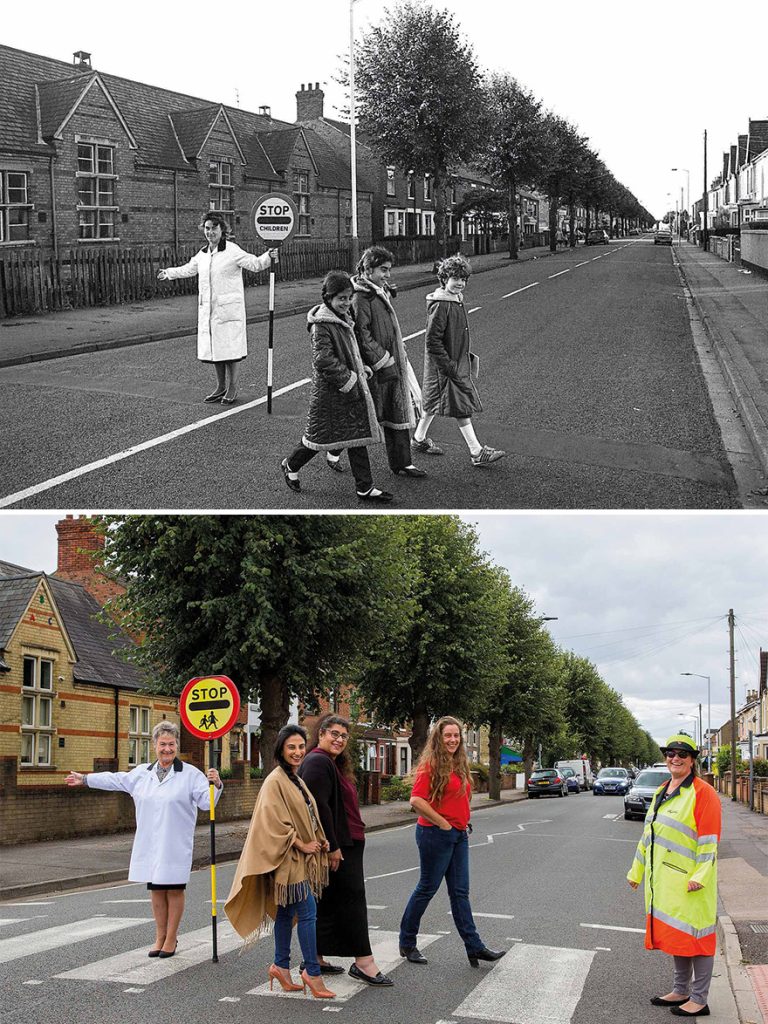 In the 1980s, Gloria Steele worked as a lollipop woman at a Peterborough school. For seven years, she assisted youngsters in crossing the street three times every day. Gloria, who has a son and a daughter, went on to work for the NHS as a caretaker.
#10 Four On a Bench (original 1985 – September 2020 reunion)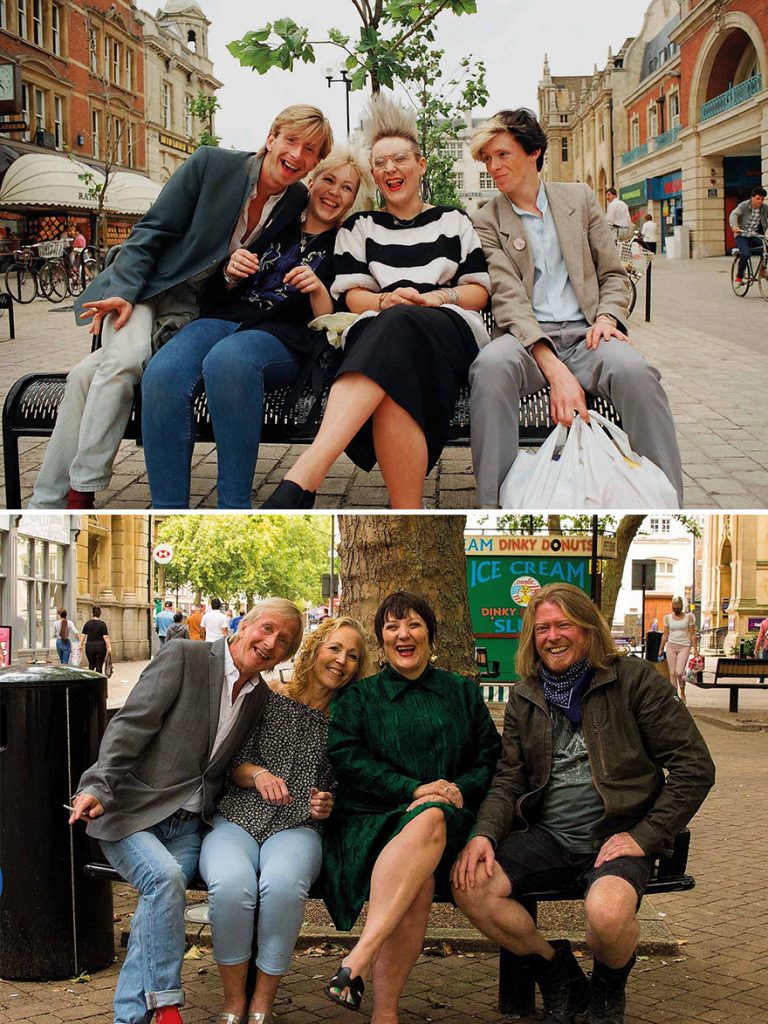 "In 1985, Chris observed friends Johnny Crawford, Trudy Parkinson, Sandra Wilson-Bailey, and Tom Bray(from left to right) seated on a bench in Bridge Street, Peterborough"
#11 Howard and Sharon's Wedding Rings (original 1981 – Reunion September 2020)
Howard and Sharon Marshall met 40 years ago on a night out in Peterborough. In 1981, the pair married at St John's Church in Stanground. Their celebration was held at London Brick's Phorpres Social Club, and their honeymoon was spent in Tenerife.
#12 Mates (Original 1982 – April 2021 Reunion)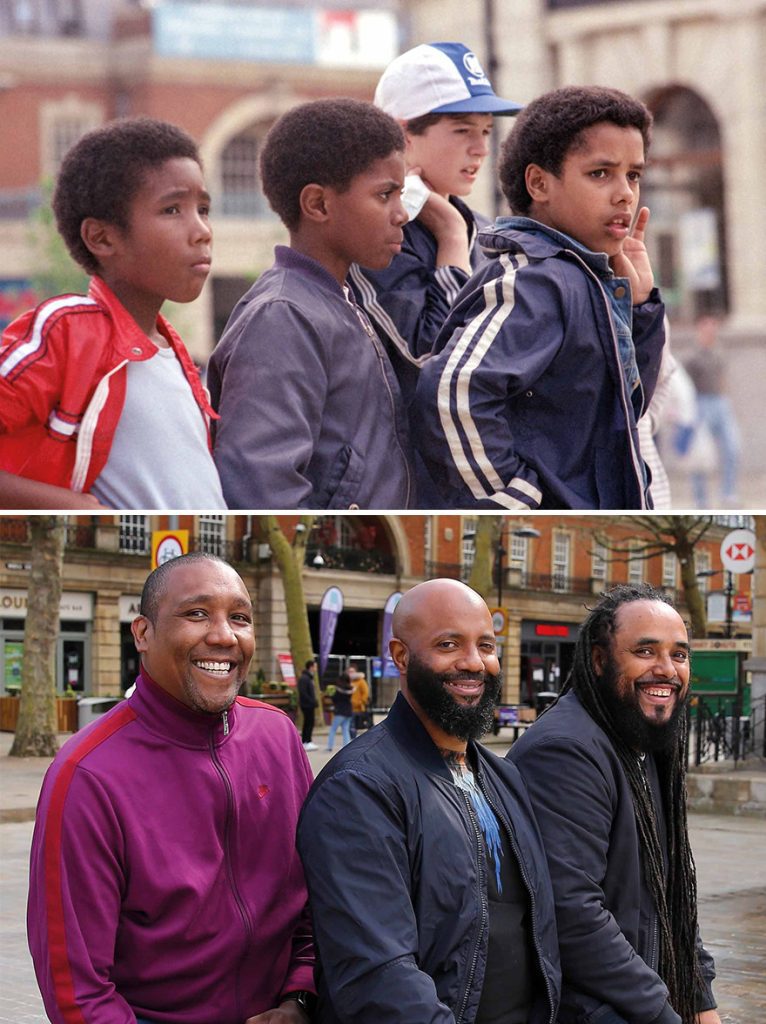 On Cathedral Square in 1982, mates Romell Yearwood, Ryan Wiltshire (now Rayan Abdel Raheem), and Stephen Moore are photographed. Mark Allan (in the cap) moved away and was unable to participate in the reunion photo"
#13 Frogs, Vikings, and Gluttons (original 1989 – 2020 reunion)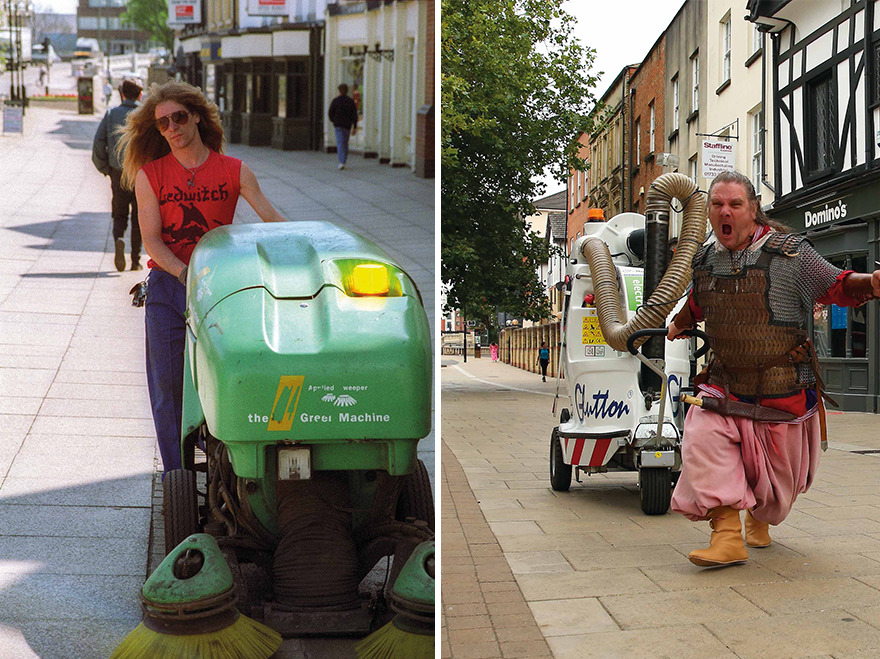 #14 The Pyschobillies (June 1983 – August 2020 reunion)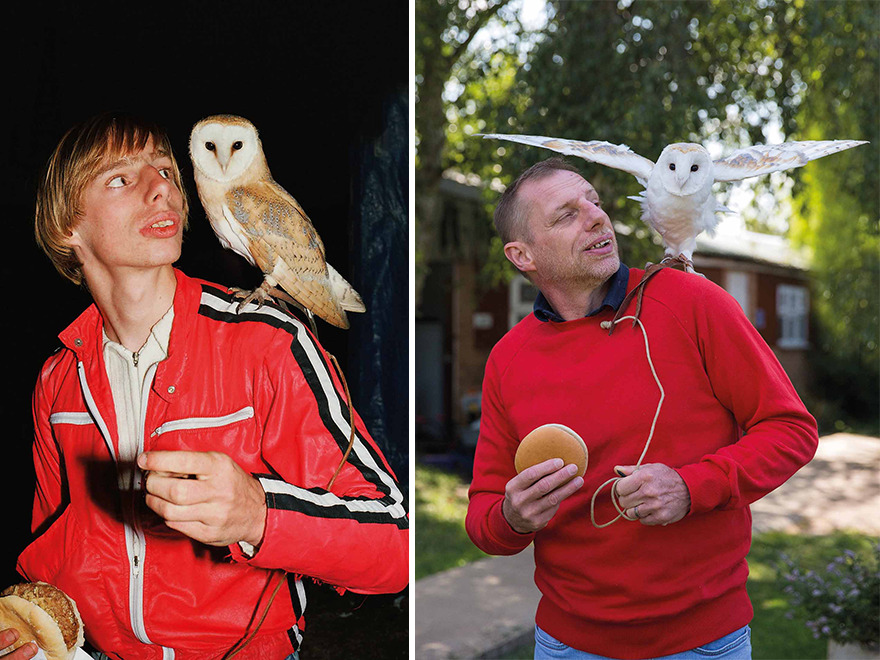 Joe Wright used to hand-rear Barn Owls while carrying his pet Barn Owl Rocky on his shoulder. In 1984, Chris photographed him during a country and western event. Joe took the reunion photo at The Exotic Pet Refuge in Deeping St James.
#15 The Pyschobillies (June 1983 – August 2020 reunion)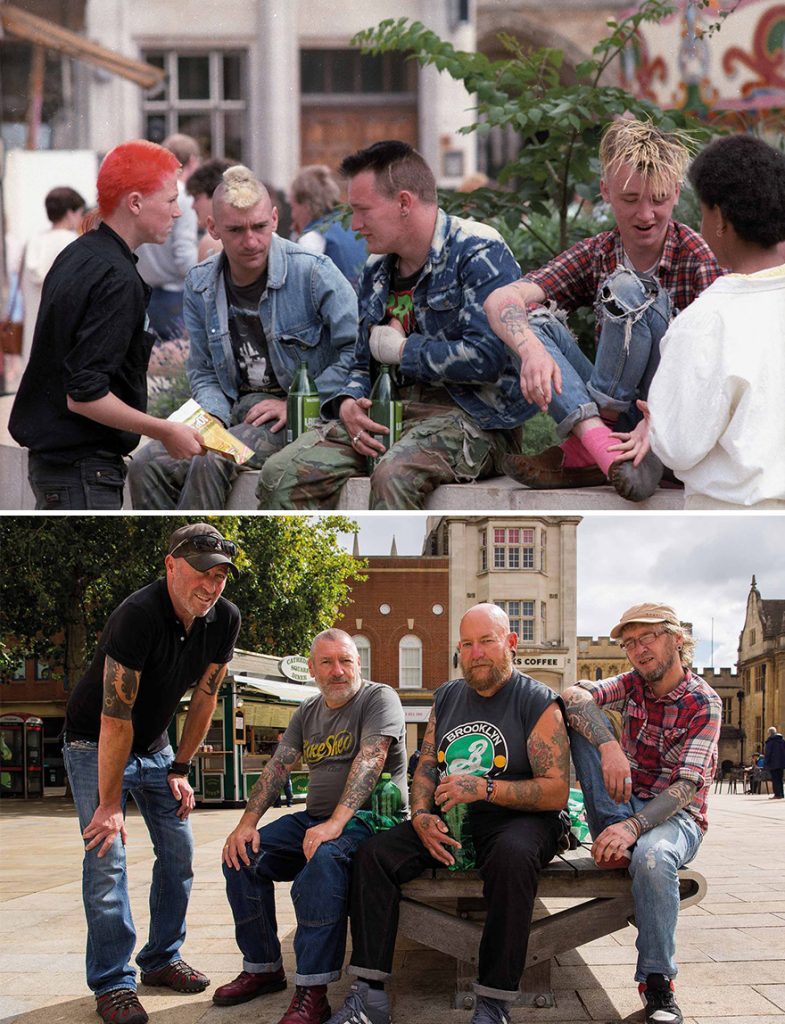 "In Peterborough's Cathedral Square, four guys (left to right) Greg Brown, Dave Kennedy, Dave Baines, and Neil Tucker were photographed. They've all maintained contact throughout the years"
#16 Scoop Purchase (Original 1980 – April 2021 Reunion)
Sally Wells loaned the pram to the shoe shop, which is now a Ladbrokes.
#17 Sally Wells loaned the pram to the shoe shop, which is now a Ladbrokes.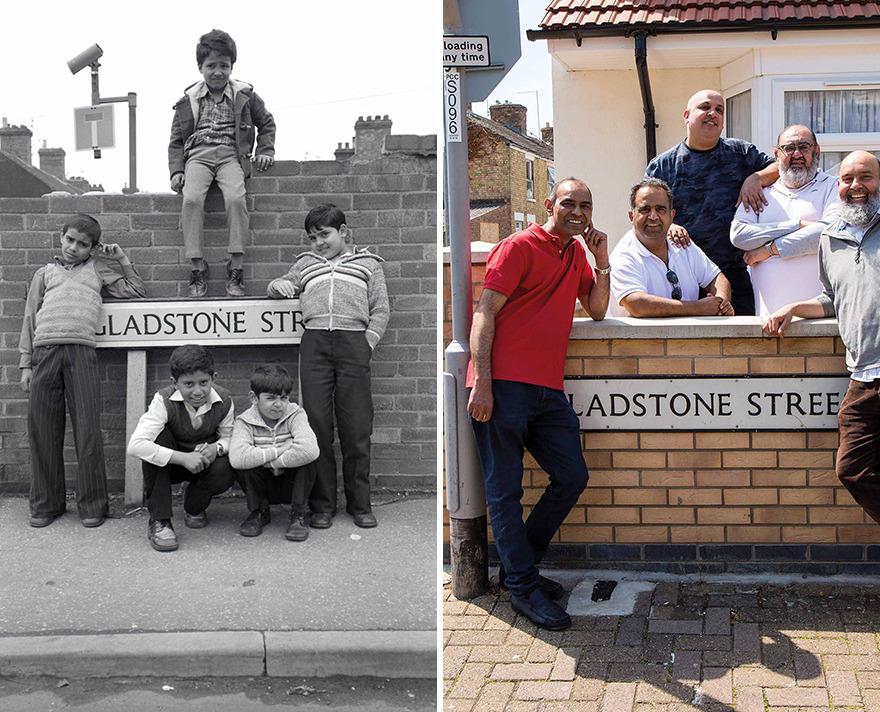 Muhammed Shazad, Mohammed Shanawaz's twin brother, stood in for him. The Gladstone Street sign depicts Nasar Ali, Ali Shaukat, Khalid Mahmood, and Mohammed Riza. They last met in 2010 but returned in May 2021 for a reunion show.
#18 Tea Break (first released in 1983; re-released in September 2020)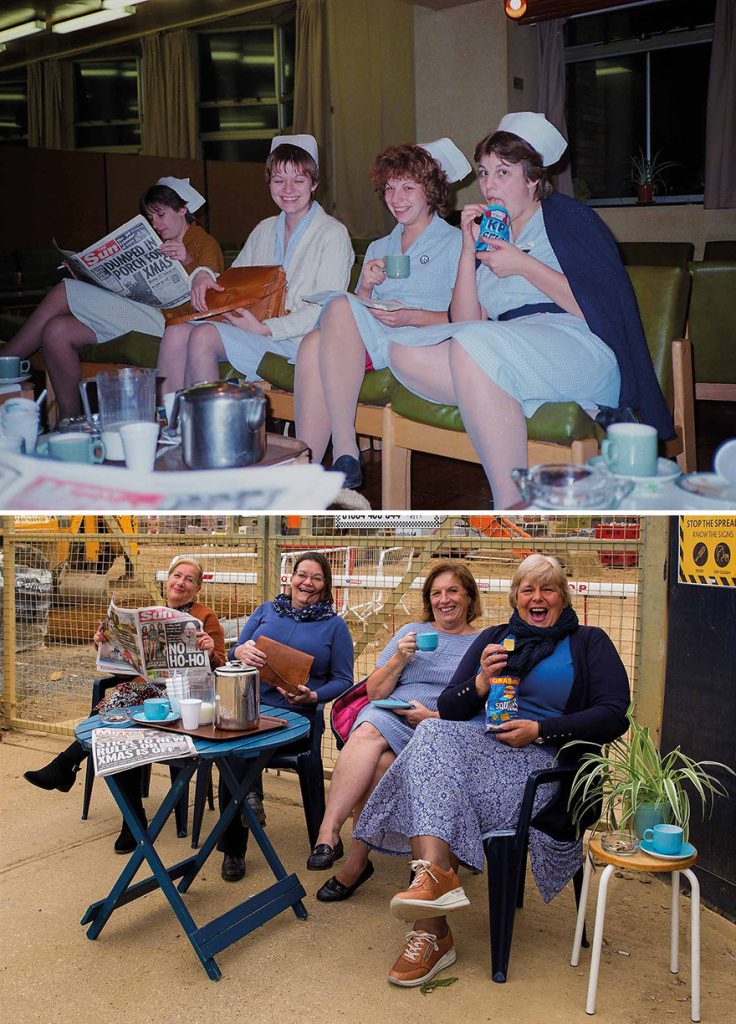 "Nurses Karen Belson, Maggie Moore, Anita Downs, and Jane Kew (from left to right) worked nights, so their tea break was usually at 1 a.m"
#19 Madhouse (original 1991 – August 2021 reunion)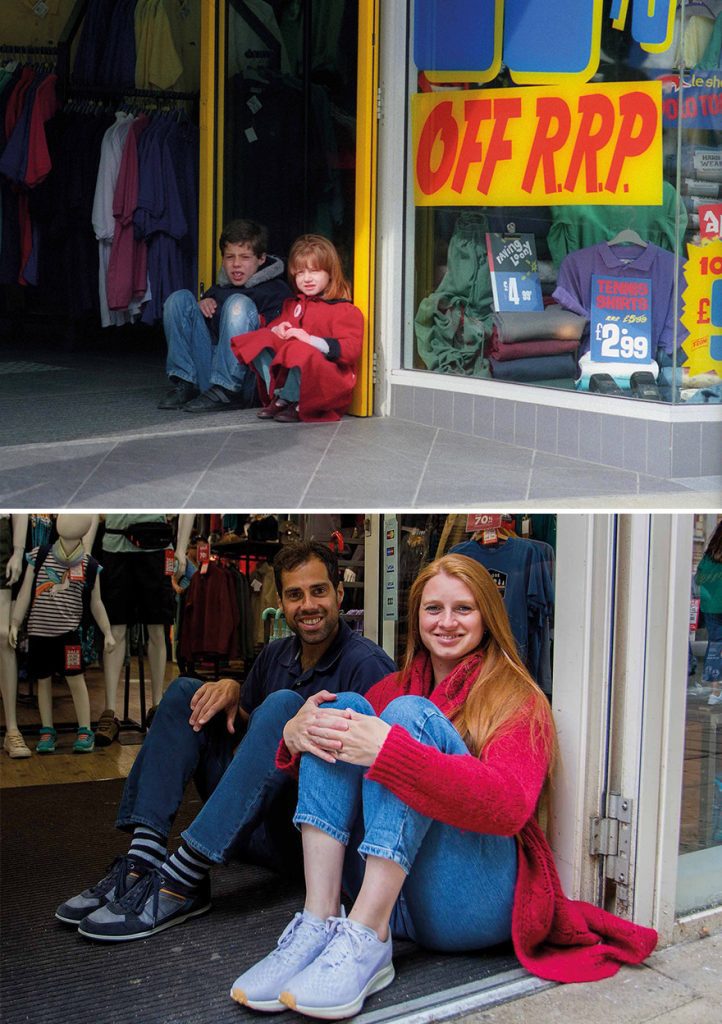 "In 1991, Emily Wright (née Adams) and her brother Jimmy Adams are seen in the doorway of Peterborough's Madhouse store on Bridge Street. Emily and Jimmy attended The King's School in Peterborough while growing up in Werrington Village with their two other siblings"
#20 Boy To Man (Original 1982 – February 2021 Reunion)