THIS SCULPTOR DUO IS KNOWN FOR THEIR STUNNING BRONZE SCULPTURES OF PEOPLE IN MOTION.
Sculptors Joan Coderch and Javier Malavia collaborate as Coderch & Malavia. The two collaborate to produce amazing bronze statues of people in action, with attention to detail that will take your breath away
When they were both working at Porcelanas Lladró, the two painters met for the first time. They quickly created a strong bond and founded Coderch & Malavia in2015. Both Coderch and Malavia have always been interested in art, and they claim that sculpture is the ideal approach to express the three-dimensional human body.
The "human being is at the center of their art," according to the Spanish artist team Joan Coderch and Javier Malavia. Coderch & Malavia was formed by the two to work together on expressive figurative sculptures that explore movement and emotion in relation to the human body. Their bronze figures reflect a specific moment in time, from stunning ballet postures to tranquil, understated stances
At their vast industrial studio in Valencia, Spain, they produce all of their work together. "The difficult part is arranging and sharing the physical creation of the piece itself," they argue, "because it requires double discipline." You must learn to trust your partner and be able to share your ideas and work with him, and you must, above all, set your ego aside in order to commit to the end goal." This collaborative effort has resulted in a collection of titillating sculptures that appear to be caught within their own captivating plot.
More info: Coderch&Malavia | Facebook | Instagram
Clio's Dream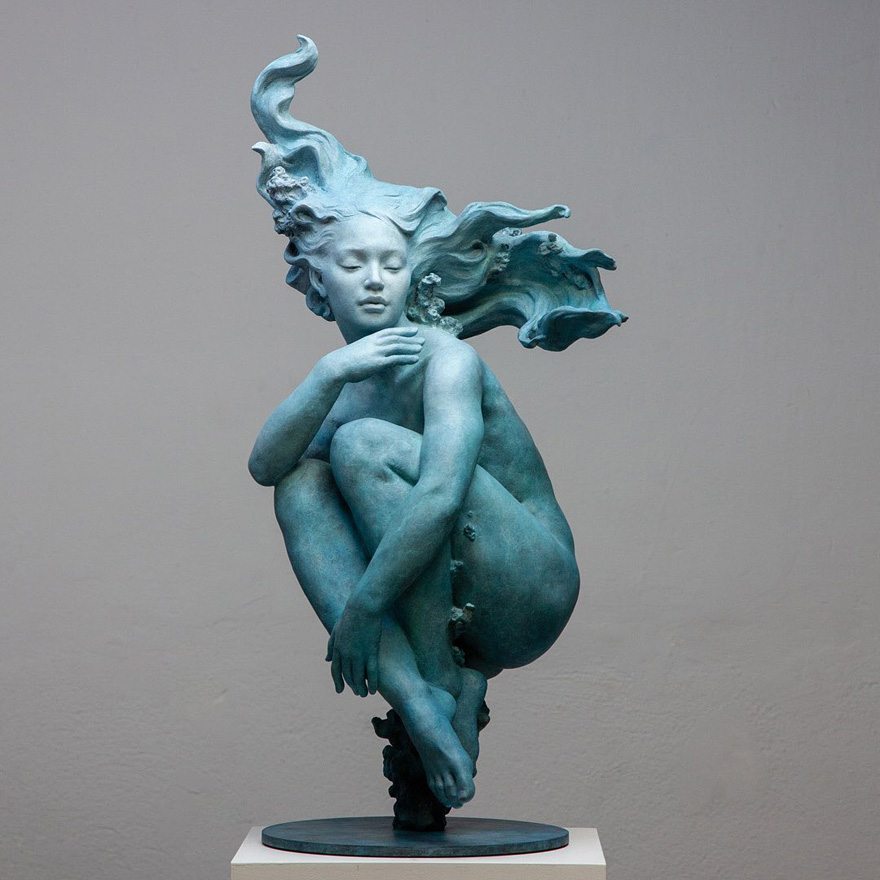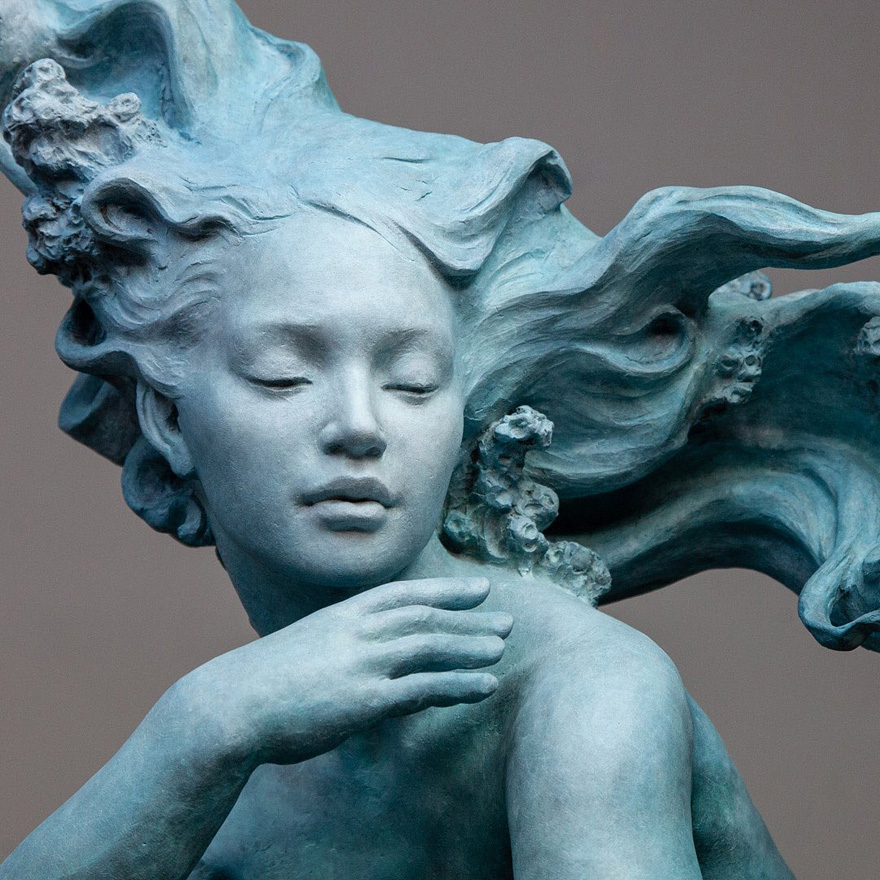 One of the most challenging and exhilarating times in the artists' lives, they claim, was deciding to start their collaboration together. "Previously, we were doing things we like, but they didn't fulfill us since they were commissions," the artists explain. "That sense of dizziness brought on by the unknown, the change from a familiar situation to something altogether different…it seemed like I was jumping down into emptiness!" They began the initiative without reluctance, and they claim that they are presently in the best point of their professional life.
Clio's Dream, for example, depicts a feminine figure sitting underwater. The sculptors indicate this story with the figure's leisurely position, which is supported on the points of her toes, the little details of bubbles gathered by her skin, the flowing waves of her hair, and the aqua-blue patina, even though there is no pool or ocean visible. In addition, the dynamic position in which the guy has both arms outstretched to the side and one leg folded by his knee in Lber evokes theater and ballet. To bring out the subtleties of the sculpture, Coderch & Malavia used two distinct patinas. The bottom part of the masculine figure is coated with a brown tint, darkening the spread clothing, legs, and tree trunk. "The human individual is three-dimensional," they continue. "I believe that is the primary basis for our interest in sculpting. It's the most accurate creative depiction of us."
Follow the artists on Instagram to stay up to speed on their newest projects and shows, and scroll down to view more stunning figurative sculptures by Coderch & Malavia
Haiku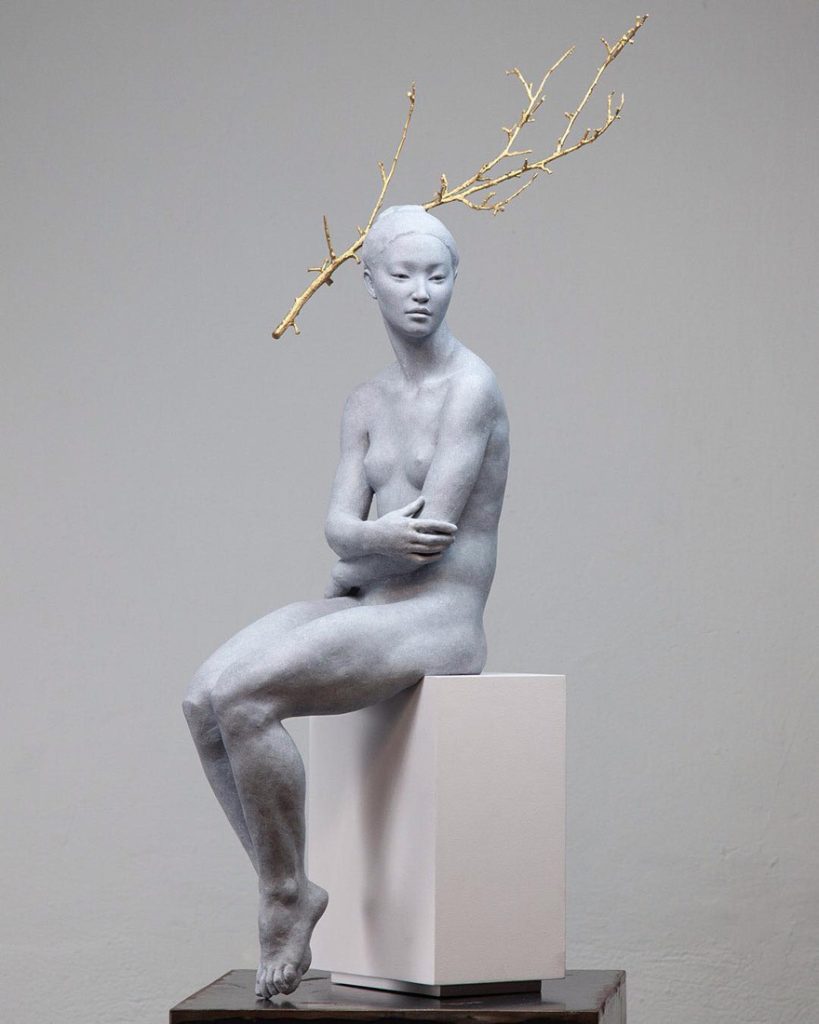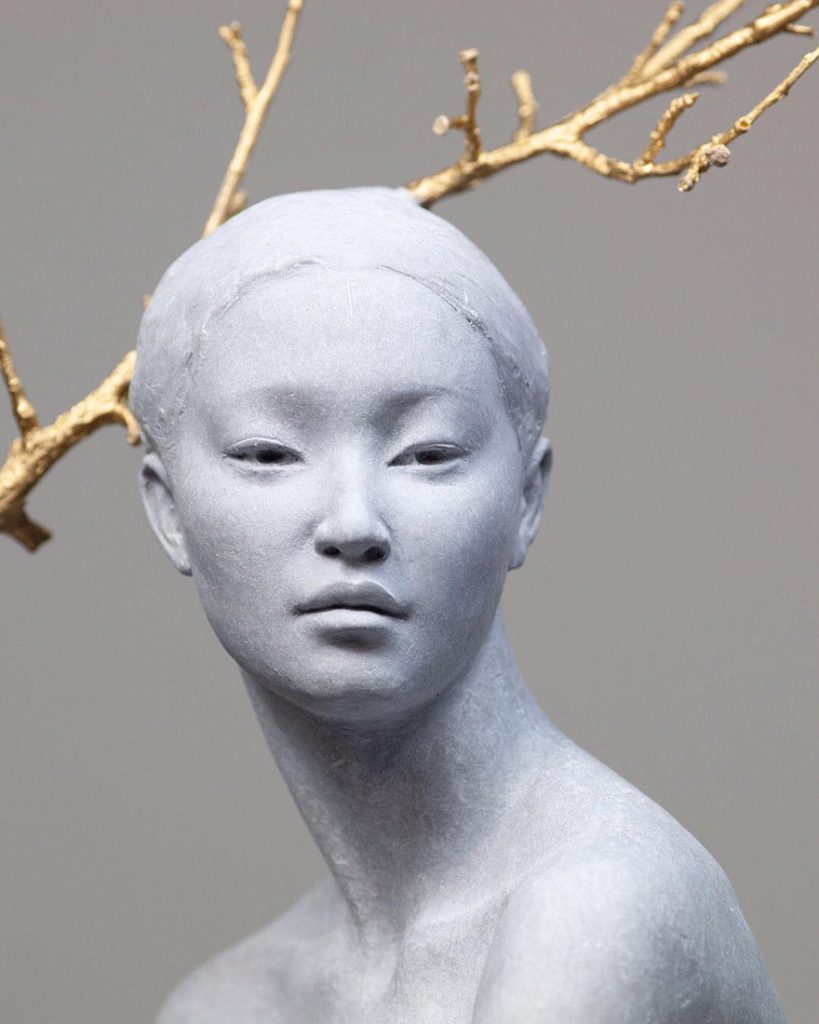 Literature, poetry, drama, photography, and ballet, according to Coderch and Malavia, are their main sources of inspiration.
In the gallery below, you can see more of the duo's stunning sculptures.
Moonlight Shadow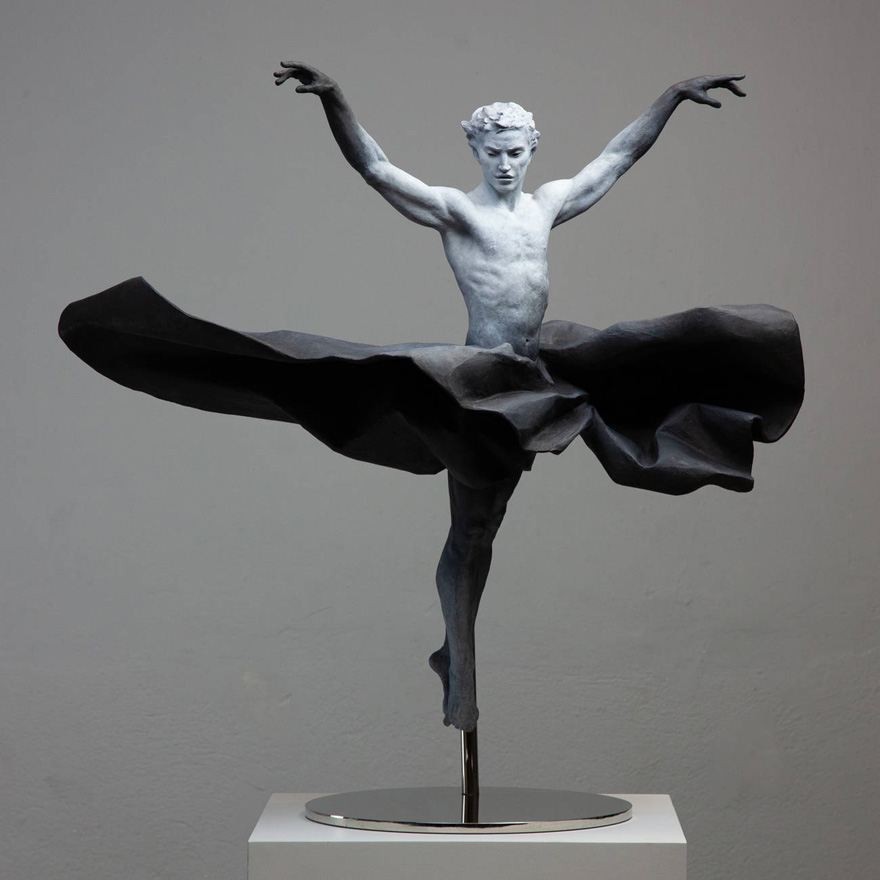 My Life Is My Message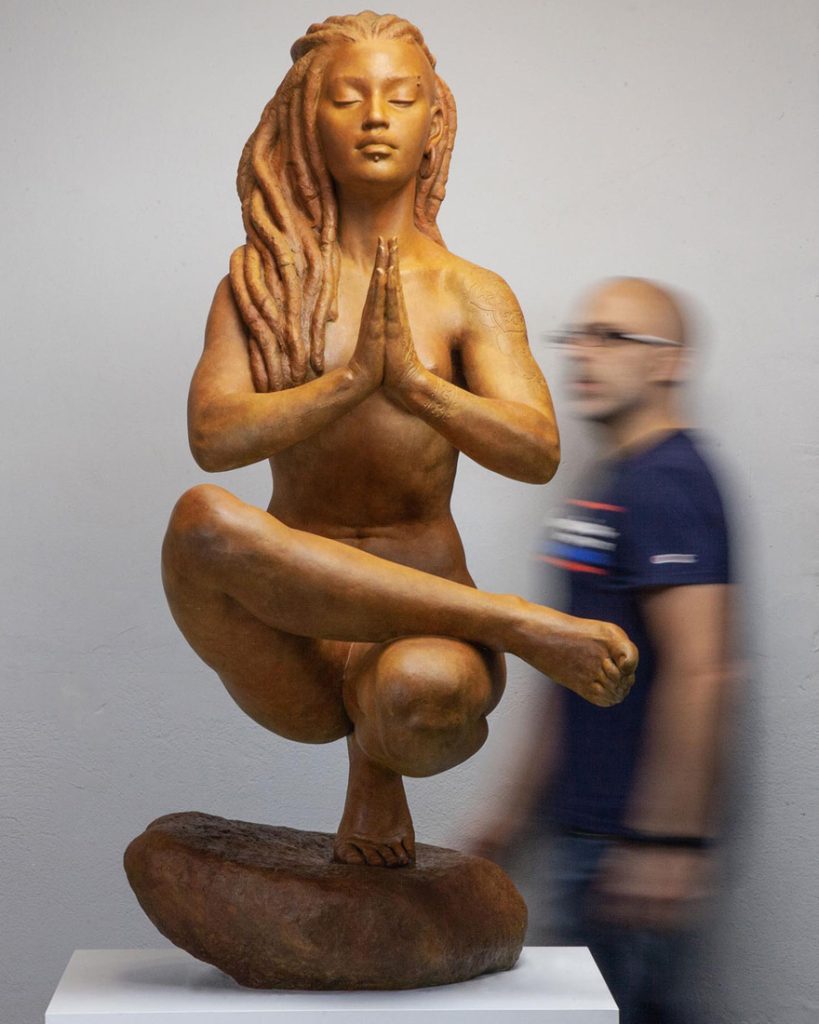 Hamlet "The Doubt"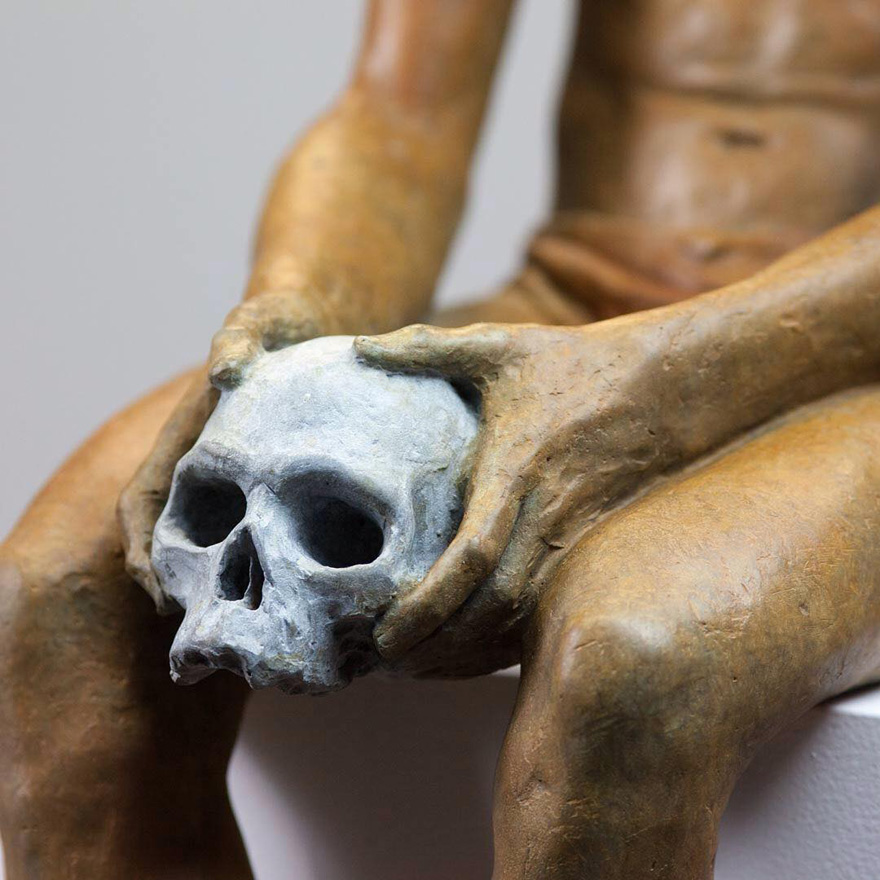 Liber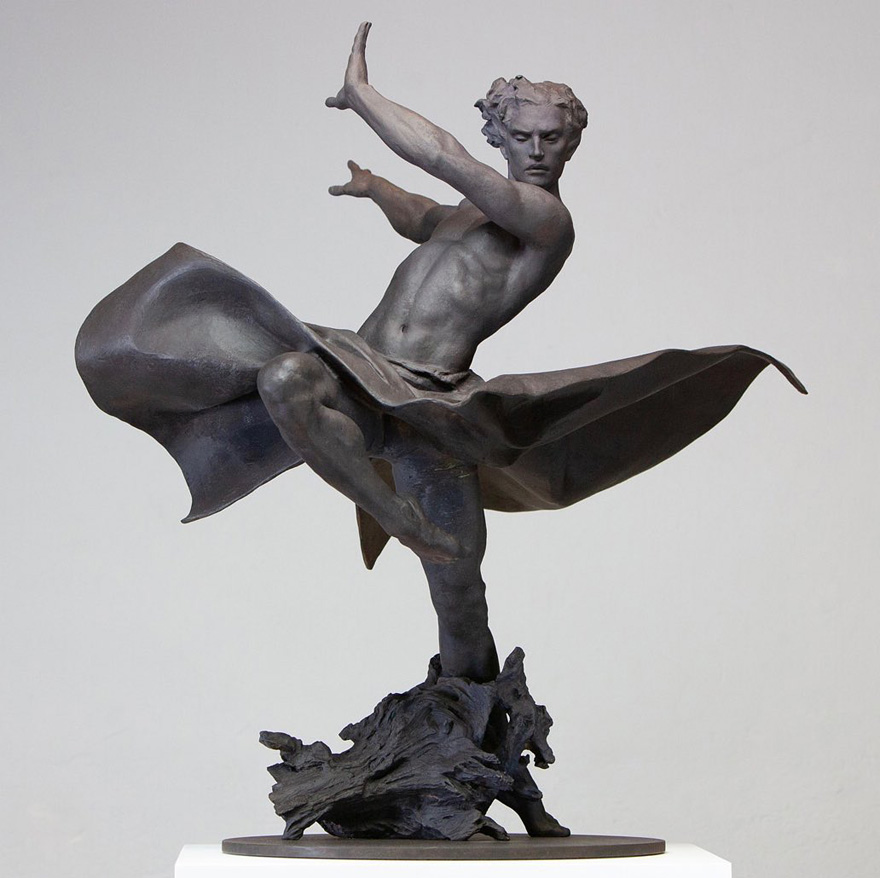 Walking In Beauty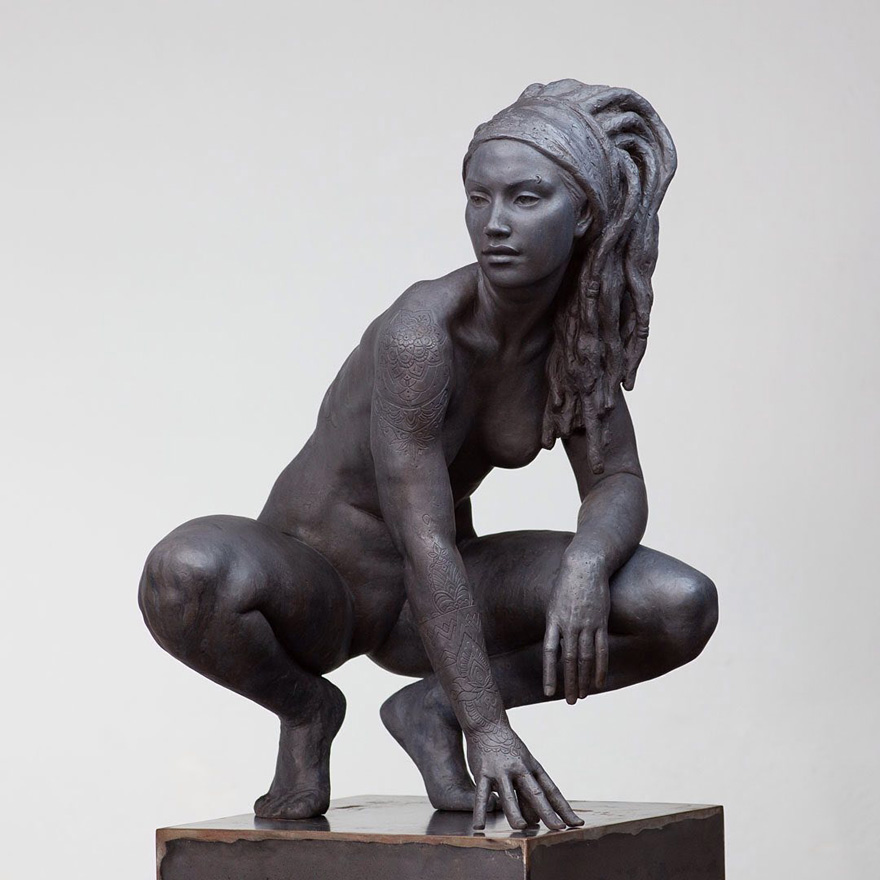 Swan Dance