Walking through the Greenbrier Valley in West Virginia
More Info abandonedonline.net
A trip to Greenbrier Valley in West Virginia in the fall is not complete without seeing some abandoned or forgotten places.
#1
The light in the afternoon shines through the trees and into an abandoned house in Greenbrier County.
#2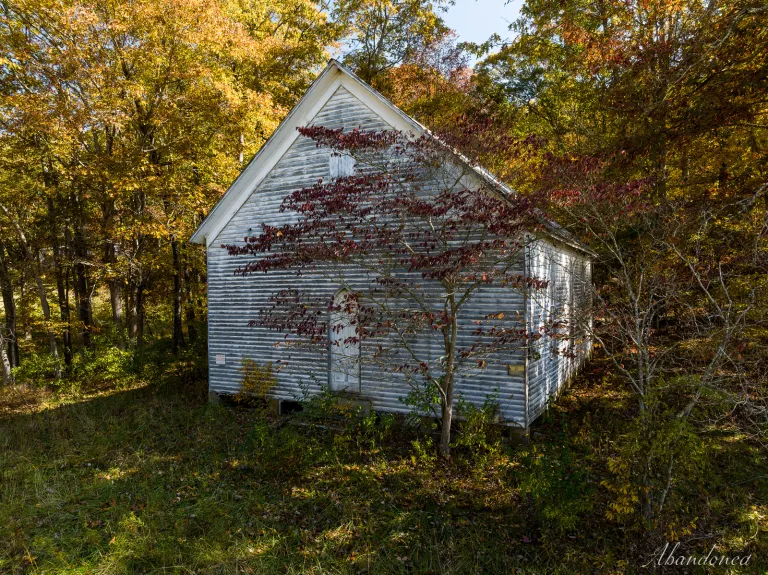 The morning light shines through the trees in a forest where an old church called Laurel Creek Church stands. The church was built in 1870 and has been abandoned for a long time. It would be a great renovation project because the inside has been stripped down to the basic structure.
#3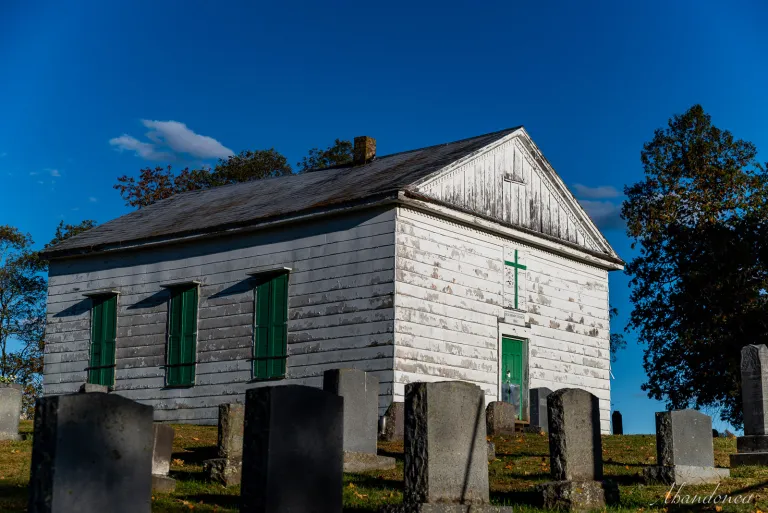 Old Droop Church was built in 1864 and sits on a hill in Pocahontas County. It has some original architectural details, but some of them have been covered with different siding and woodwork.
#4
Birchdale is a two-story, Folk Victorian-style residence that was built in 1890 and is now abandoned. It is in the shadow of the sun as it sets.
#5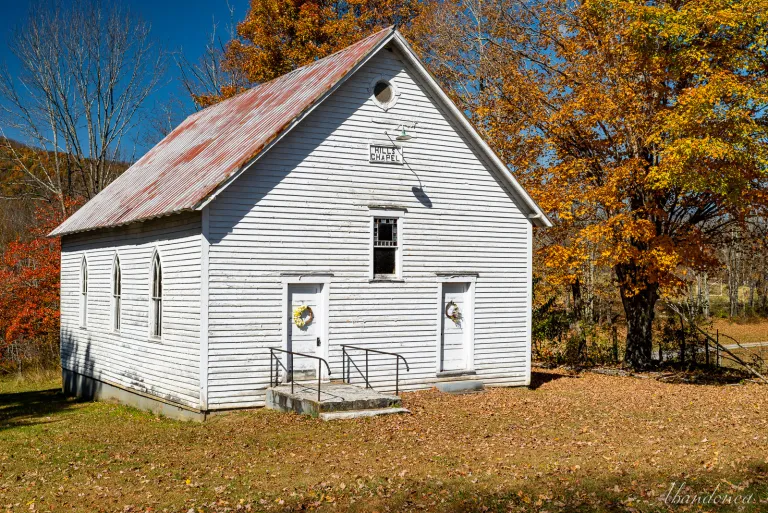 Hills Chapel was established around 1899, and it is surrounded by a peaceful atmosphere.
#6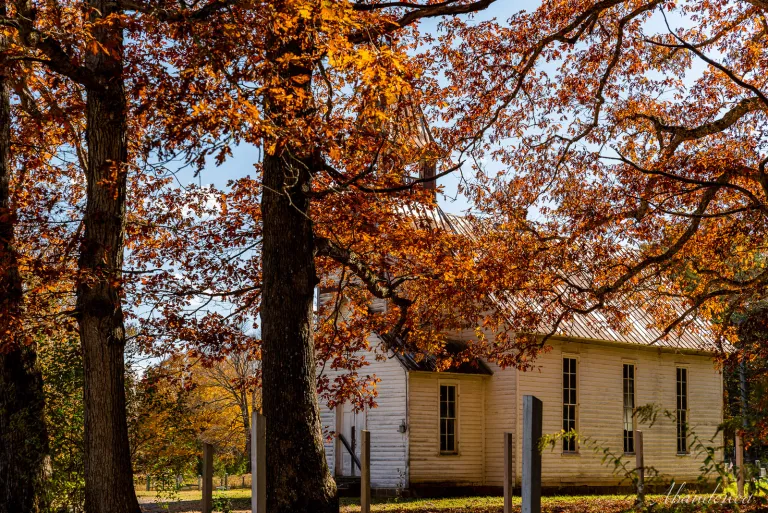 Bright sunlight in the afternoon shows the bright colors of the Red Oak trees that surround the old Emmanuel Methodist Episcopal Church from 1899.
#7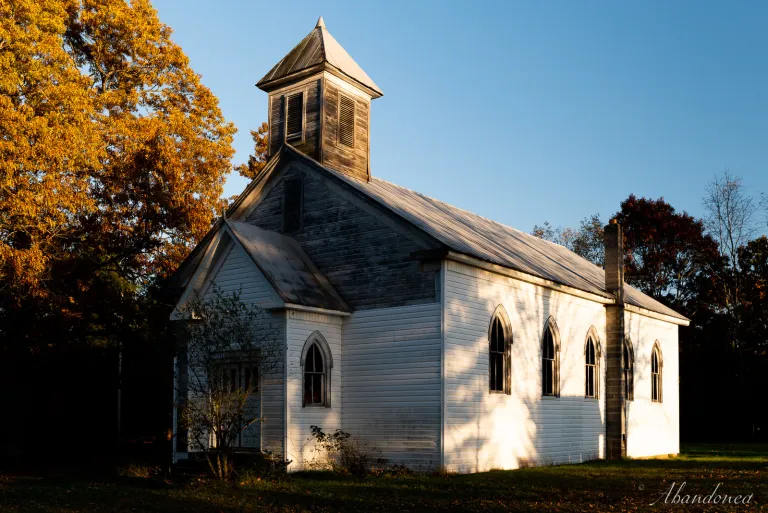 Woods Poage Chapel was built in 1919 using materials from a church and lodge that had been taken apart in the town of Raywood. Services were held in a schoolhouse on the Wood Poage land in 1874. Some work was started and then stopped in replacing the traditional wood siding with vinyl.
#8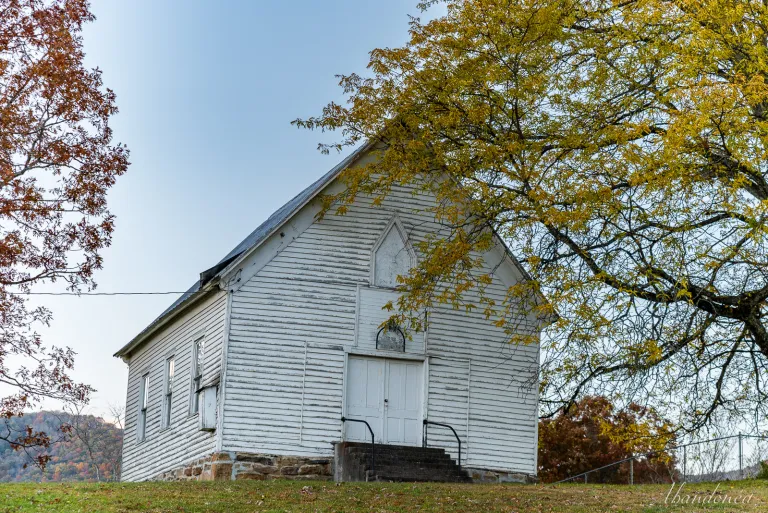 A donkey and a horse that were friendly greeted the visit to the Mt. Pleasant Church, which was built in 1893, in Pocahontas County.
#9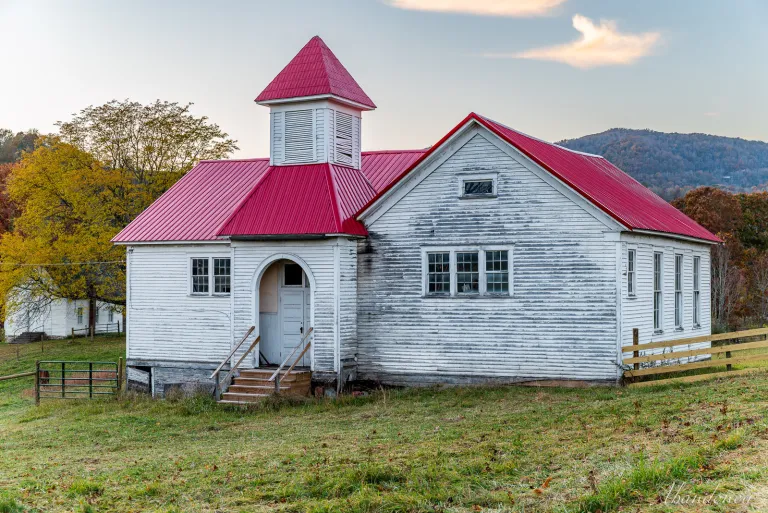 The sun is setting behind the Mt. Pleasant School next to it. It looks like they are working on fixing the school by putting a new metal roof on it.
#10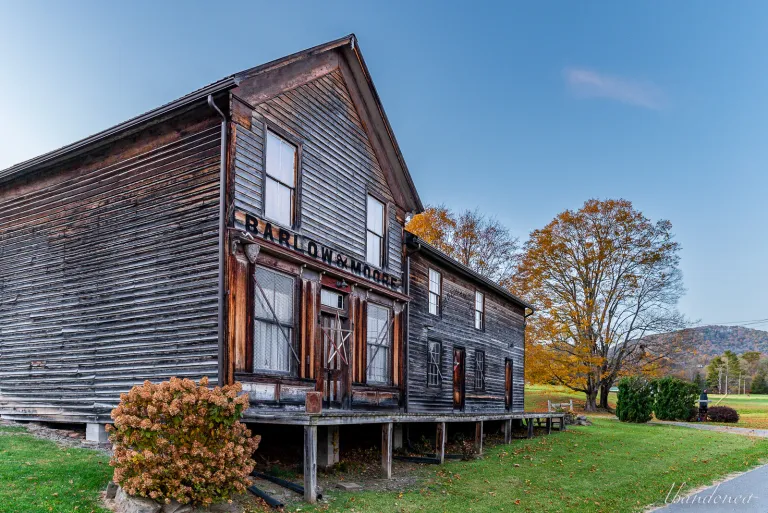 The store that used to be called Barlow and Moore has been well-maintained for many years. It was the main attraction in Edray and was located at the intersection of Marlin's Bottom, Huttonsville Turnpike, and Back Mountain Road.
#11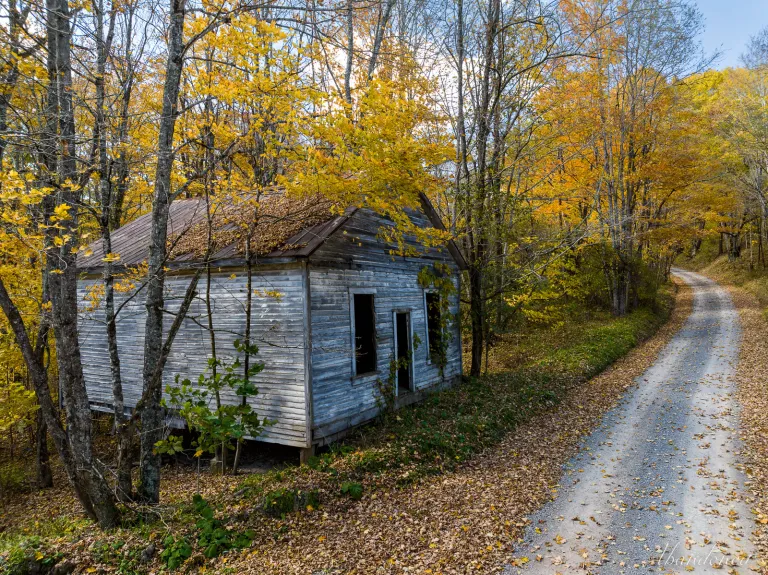 The former Rich Run School is no longer operational and is collapsing.
#12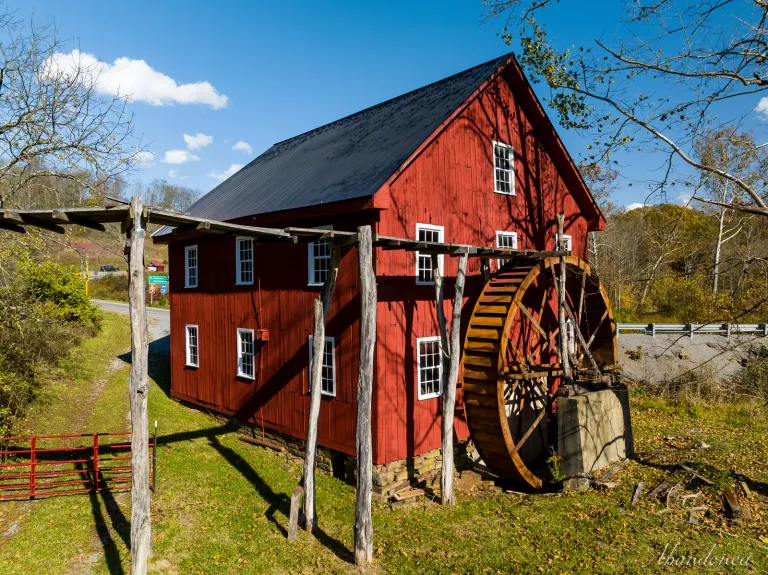 People are working to fix the old McNeel Mill from 1865 in Mill Point. The mill was used in the community from 1778 until 1947. Some money from The Snowshoe Foundation, state and county officials, and private people is helping to fix the mill so it can work again for demonstrations.
#13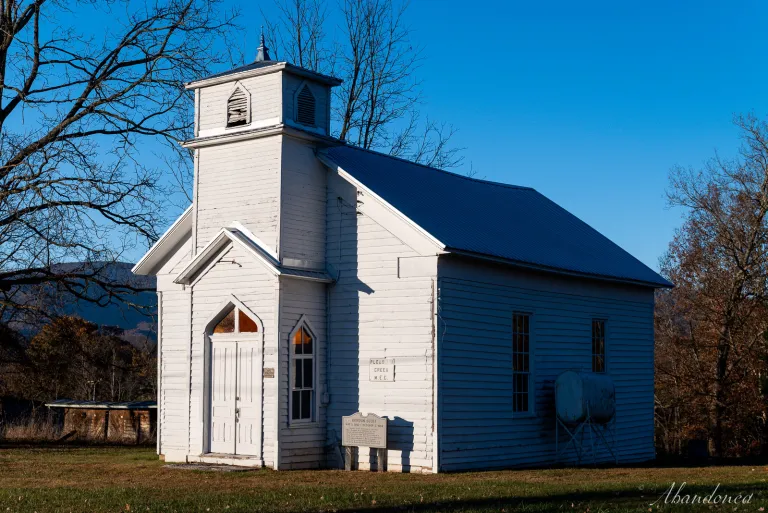 The Pleasant Green Methodist Episcopal Church is a very old African-American Methodist Episcopal church that is close to Seebert. It was built in 1888 and has a traditional Gothic Revival style. There is also a house and a cemetery next to the church that was built around 1920.