Will Ferrell enters his son's fraternity party and becomes the DJ
For most college students, having their dad crash a frat party would be a nightmare. But when that dad happens to be Will Ferrell, it's an entirely different story.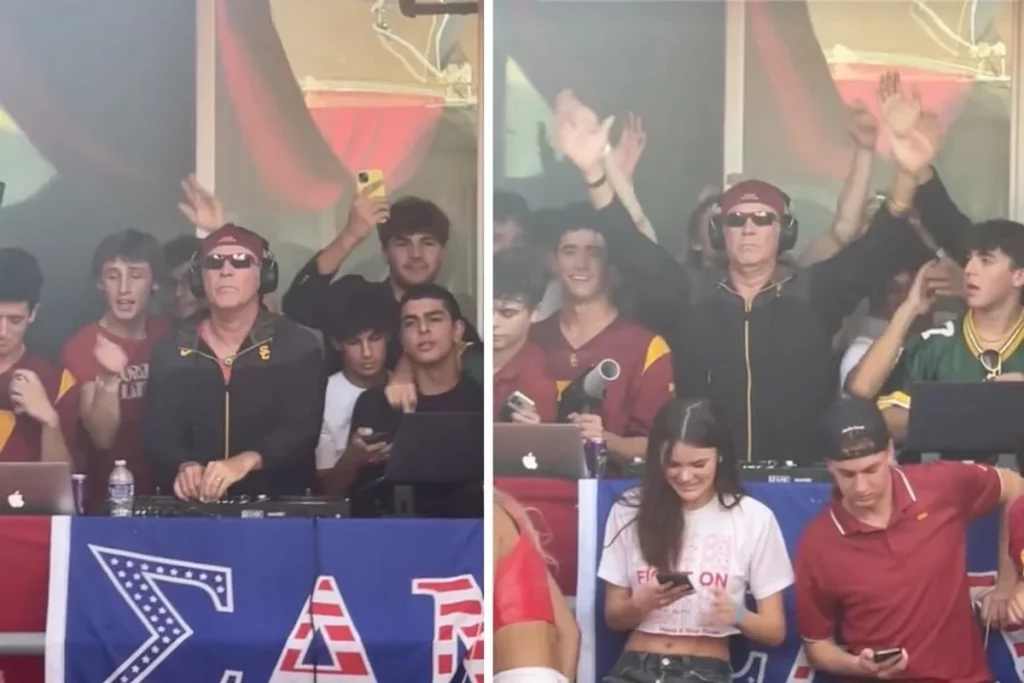 This past weekend, Ferrell made a surprise appearance behind the DJ booth at a Sigma Alpha Mu party at his alma mater, the University of Southern California—where his son Magnus is also a student. Channelling his iconic character Frank the Tank from "Old School," Ferrell brought the house down, minus the streaking.
Videos captured the comedy legend fully decked out in DJ attire—a black tracksuit, a backward baseball cap, shades, and oversized headphones. He pumped up the crowd with hits like "Eye of the Tiger" and Kanye West and Jay-Z's "Watch the Throne" track "N—-s in Paris."
Even though the younger audience might not have recognized the songs (yes, really), Ferrell still had them grooving to the rhythm.
This isn't Ferrell's first visit to his alma mater. In 2017, the "SNL" star went viral for his humour-infused commencement speech to USC's class of 2017, which, unsurprisingly, included a touch of musical performance.
But Ferrell's musical talents aren't confined to himself. This trait has been passed down to his son Magnus, who announced on his Instagram page that he'll drop some fresh tracks on October 15th.
Perhaps the most heartwarming aspect of this viral moment is witnessing the close bond between Ferrell and his son—a relationship the father has consistently emphasized as a top parental priority. In a 2008 interview with PEOPLE, he advised parents to engage with their children "at least once a week," adding, "If you have the opportunity, aim for two or three times a week. Otherwise, I've noticed that letting weeks pass without speaking to my children really accumulates."
And there you have it, folks—Will Ferrell, fantastic music, and exceptional parenting all woven into one delightful story."
Source: upworthy