101-year-old Woman with a Passion for Her Part-Time Job Offers Advice for Living a Long Life
Reaching the age of 100 is a remarkable achievement in itself, but maintaining an active lifestyle at that age is truly deserving of admiration and praise. Meet Jayne Burns, who recently celebrated her 101st birthday and continues to work part-time at a craft store in Ohio. Notably, she drives herself to work and shows no signs of retiring anytime soon. Her determination and zest for life are inspiring, and she attributes her longevity to her active lifestyle.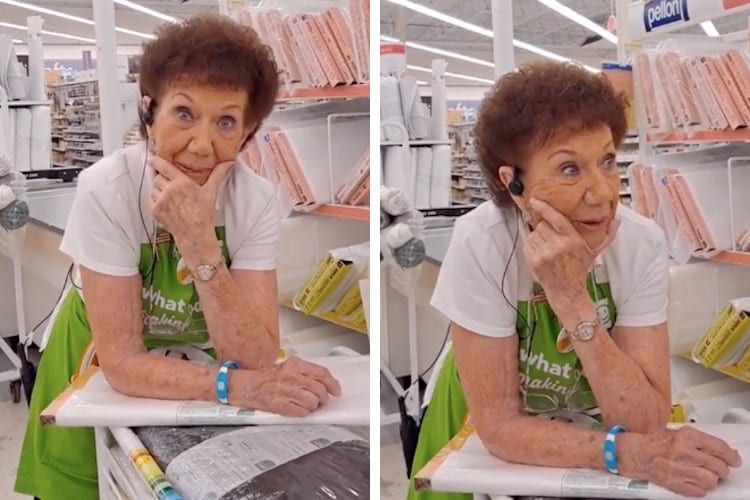 Jayne Burns first gained internet fame on TikTok when her coworker, Maggie HusVar, introduced her to her followers when she was a sprightly 98 years old. Maggie, impressed by Jayne's vitality, asked her to share some wisdom with her newfound audience. Jayne's response was simple yet profound: "Keep moving."
Despite her recent milestone birthday, Jayne remains unwavering in her commitment to work, a job she took on in 1997 following the passing of her husband. She genuinely enjoys her work and has expressed her desire to continue as long as possible, declaring to CNBC, "I'll work for as long as I can or as long as they'll have me."
In celebration of her remarkable journey, Jayne Burns has shared additional tips for a long and fulfilling life. She emphasizes the importance of staying active throughout one's life, which has been a key factor in her own longevity. Despite being a cancer survivor, she has shifted her dietary preferences over time, now allowing herself the occasional indulgence in sweets, which she loves. Remarkably, she still maintains a beauty routine, using moisturizer and makeup because, as she wisely puts it, "I did it all my life, so I'm not going to stop now."
However, Jayne's most profound secret to a long life lies in her approach to relationships. She values the company of others and believes that making friends and finding happiness in their presence is crucial. She encourages us all to seek out friendly and kind individuals, and she relishes every conversation with her coworkers and the customers who visit the craft store, even if some of them are surprised to find her at the cutting table.
In summary, Jayne Burns, at 101 years young, continues to inspire us with her remarkable dedication to staying active, embracing life's pleasures, and cherishing the connections she makes along the way. Her story serves as a testament to the vitality that comes from keeping both body and spirit engaged in the world around us.
Source: mymodernmet