A Adorable 'Assistant' Accompanying the Photographer While Taking Pictures in the Wild
This captivating image freezes a remarkable moment when a photographer reclines amidst the grass, sharing the frame with a magnificent cheetah in an African game reserve.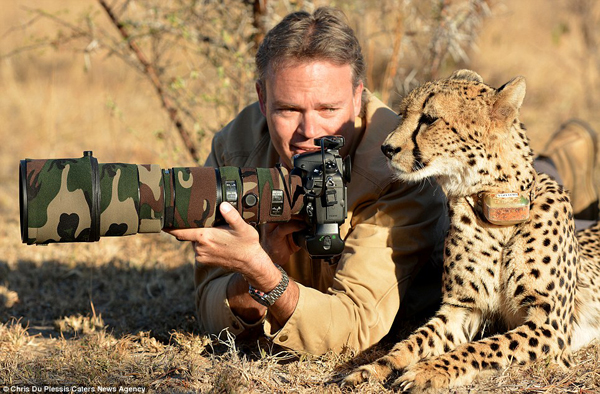 The cheetah, a vision of elegant spots and grace, graciously poses alongside the photographer, her gaze locked onto the camera's lens. With her ears pricked, she appears poised for a potential hunt, yet fortunately, she displays no inclination to make a meal out of the man beside her.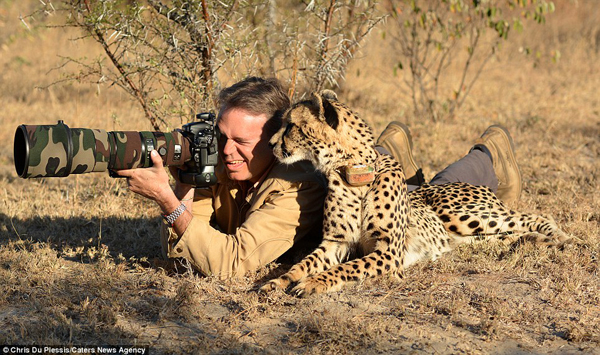 Hailing from Germany and aged 39, the photographer ingeniously employed a remote device to capture this extraordinary scene, depicting himself in close proximity to the untamed feline.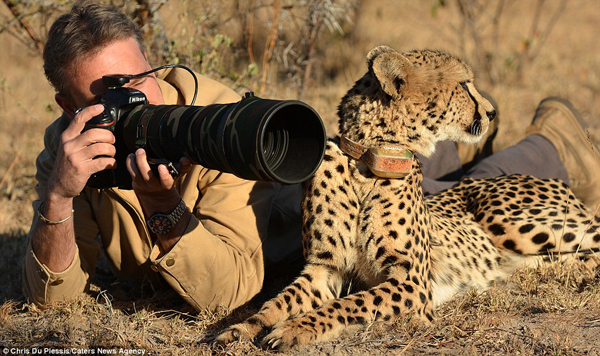 The stunning female cheetah goes by the name Mtombi. She resides within the bounds of the Marula Camp, situated in the Tshukudu Game Lodge of South Africa. While she may have become accustomed to the camp's environment, her instincts remain intact, allowing her to hunt for her own sustenance.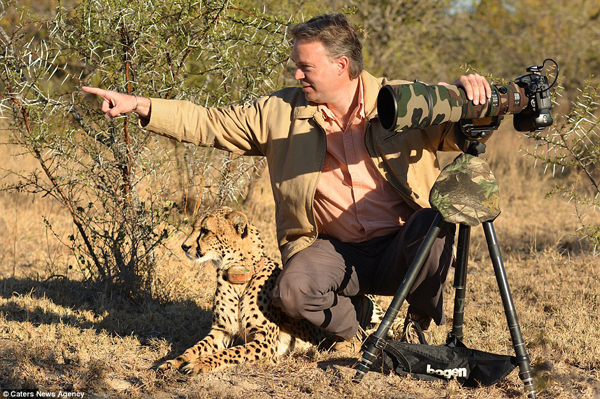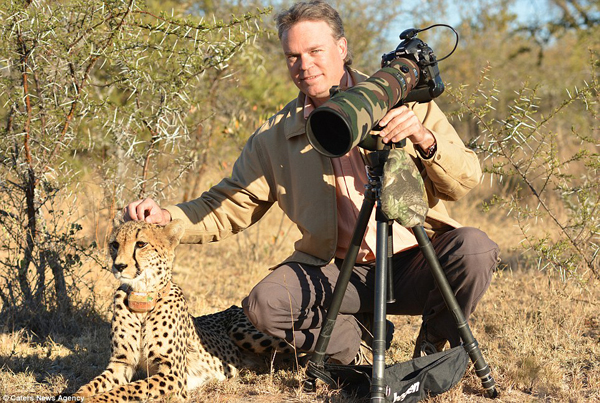 Chris, the photographer, shared his experience: "Mtombi is a rescued cheetah at the Marula Camp, Tshukudu Game Lodge in South Africa. The resounding purr emanating from her was truly astounding, and I could sense her warm body pressed against mine. It was clear that she felt at ease with my presence beside her. Nonetheless, I maintained a vigilant awareness, recognizing the unpredictability of wild animals. I was prepared for any sudden movement or unforeseen reaction. Remarkably, I managed to lie there comfortably for a full five minutes."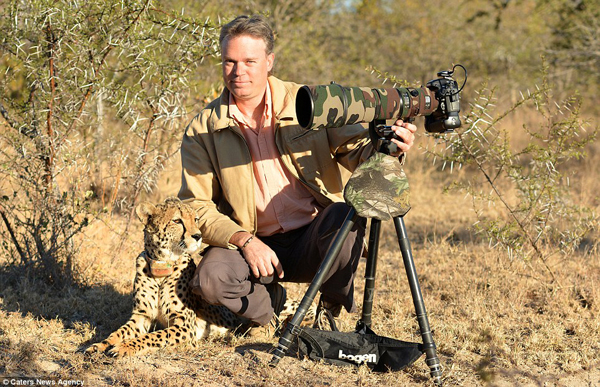 Chris also added an intriguing detail: "Subsequently, we discovered that Mtombi had detected the nearby presence of a wild lion pride. In the photograph, you can witness her acute sense of their proximity."