Abandoned Places Around the World: 22 Eerie, Creepy, and Often Beautiful
WE APPEAR TO BE AS ENTHUSIASTIC ABOUT DECLINE AND DEGENERATION AS WE ARE ABOUT PROGRESS. Trees sprouting through concrete, abandoned mine shafts reclaimed by nesting birds, and ghost villages in the middle of the desert serve as reminders of nature's resilience and endurance.
The following magnificent abandoned sites were created by subtracting from a world preoccupied with excess. They are appealing because of the absence, regression, and return to nature. It's evident that a location doesn't have to be occupied to attract interest, whether it's a railroad graveyard in Bolivia, a run-down German sanitarium, or an abandoned town in Italy. These 22 locations are some of the most hauntingly beautiful abandoned places on the planet.
#1 Ukraine's Pripyat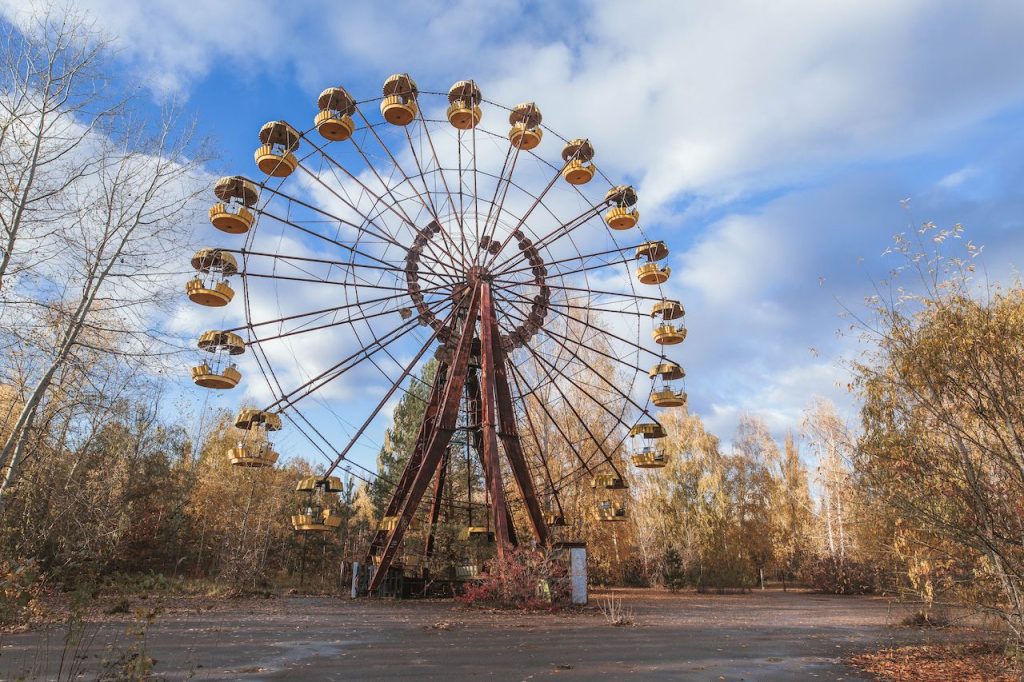 Pripyat is a ghost town, haunted by the 1986 Chornobyl disaster.
#2 Ukraine's Tunnel of Love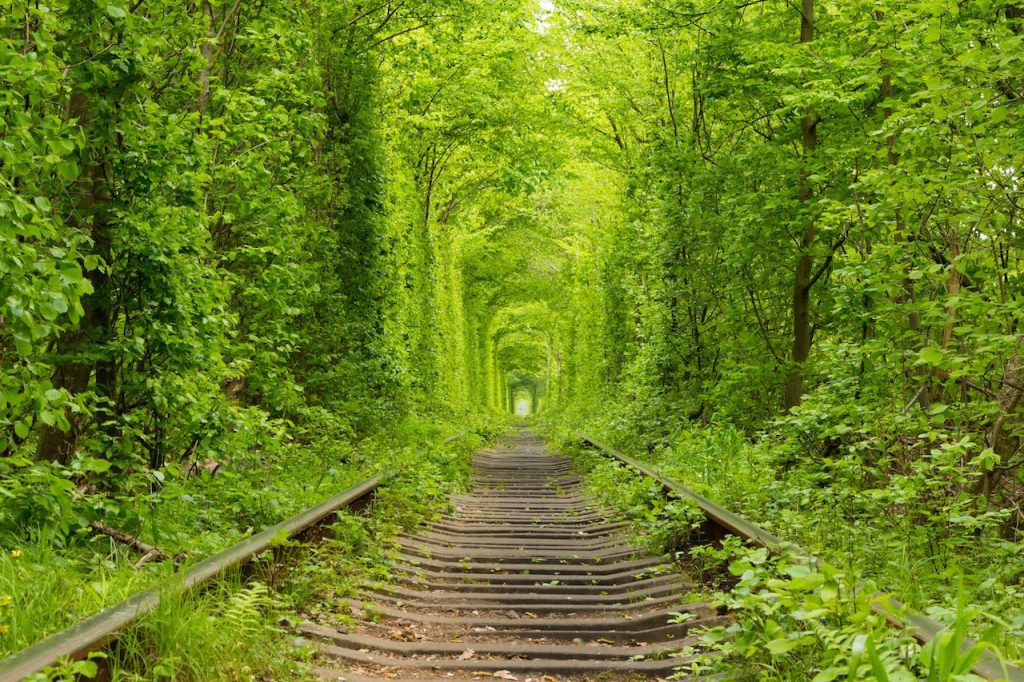 The vegetation has grown over and above the tracks, creating a surreal-looking tunnel. Couples that visit the tunnel are said to be granted a wish as long as their love is genuine.
#3 Berlin, Germany's Olympic Village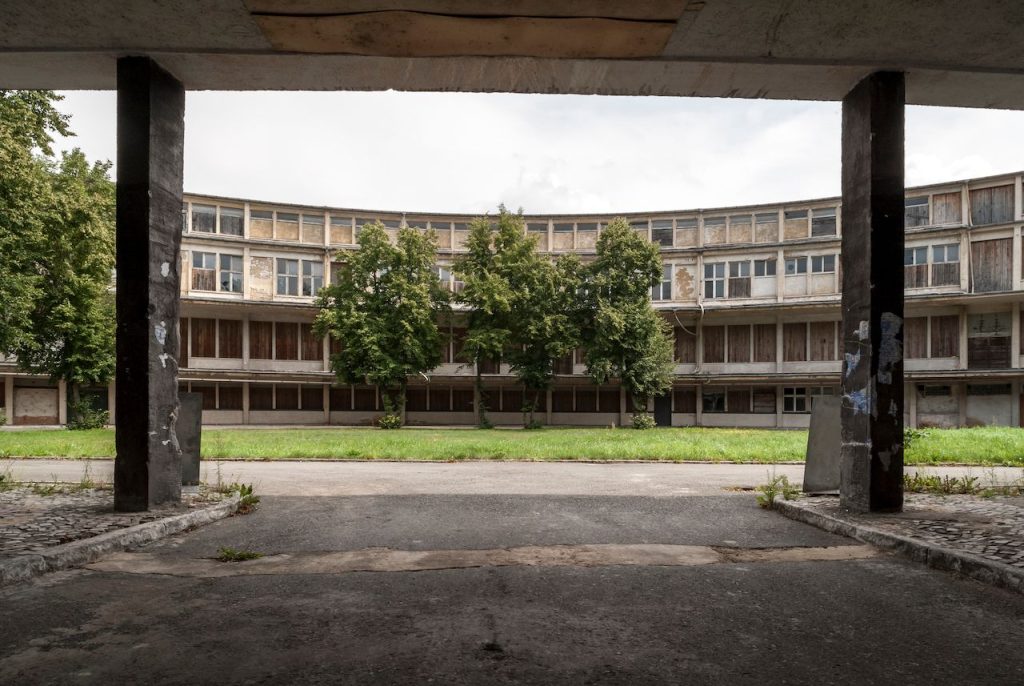 The "Nazi Olympics"were shot in Berlin in 1936. Leni Riefenstahl documented the events for her controversial film "Olympia"The settlement was taken by the Soviet Army after WWII and used as a torture facility. Since the fall of communism in Germany, it has been abandoned.
#4 Shengshan Island, China, Houtouwan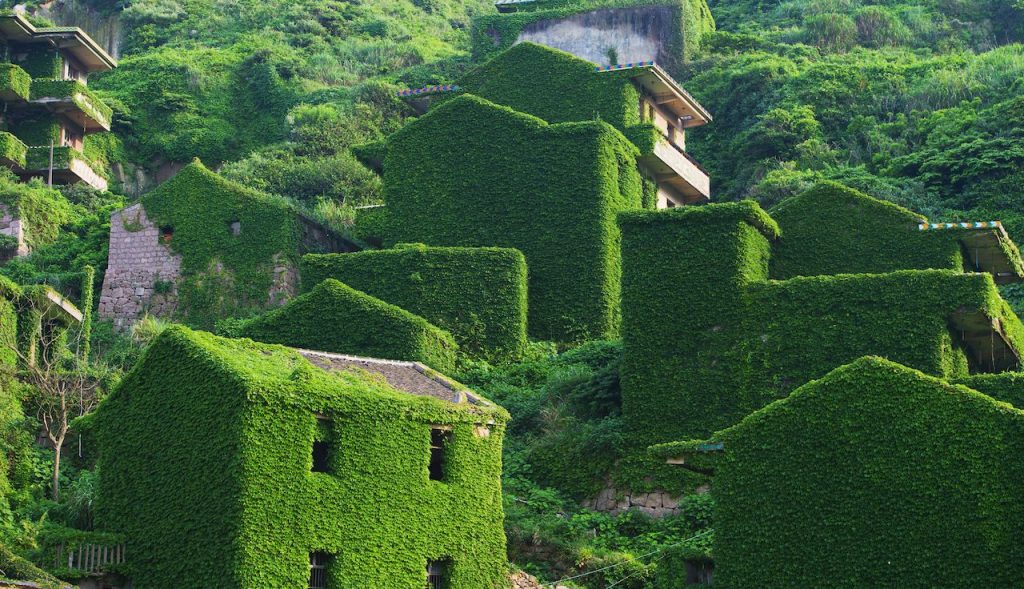 Island on Shengshan Island, east of Shanghai, used to be a bustling fishing settlement. The island has been abandoned since the early 1990s due to a lack of access to education and power. Hike to the top of one of the island's many hills for a panoramic view of the deserted settlement.
#5 The Maunsell Forts are located in the Thames Estuary in England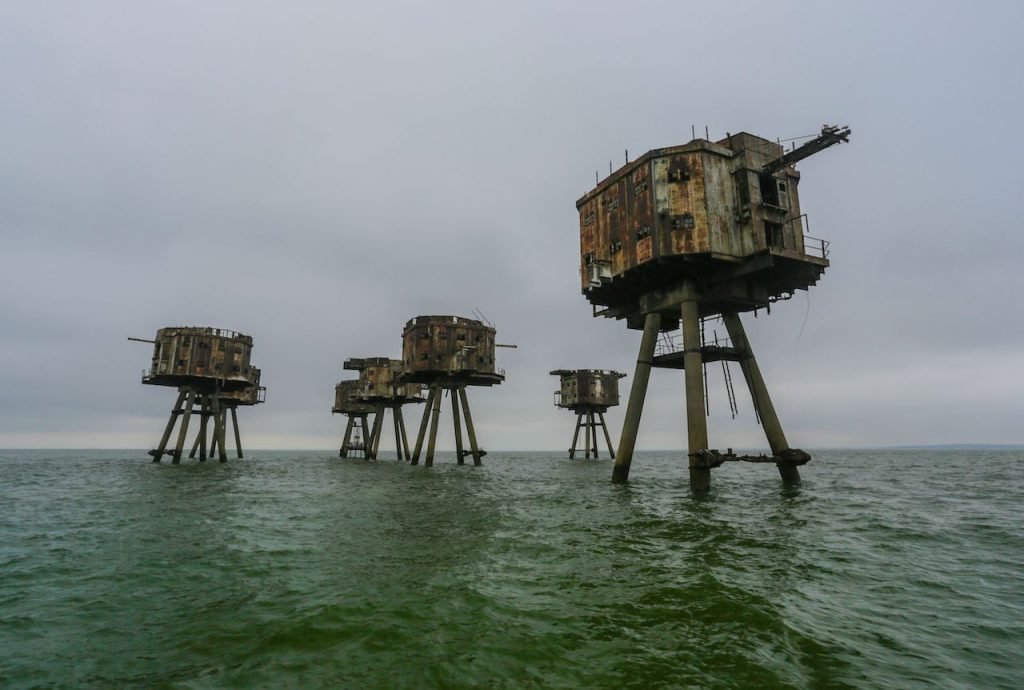 During WWII, several of the Maunsell towers were erected to protect England from Nazi Germany's aircraft. In the 1960s and 1970s, some were repurposed into pirate radio stations after being decommissioned. Roughs Tower, a different design, was claimed by Paddy Roy Bates in 1967, and the Principality of Sealand was created.
#6 Belgium's IM Power Plant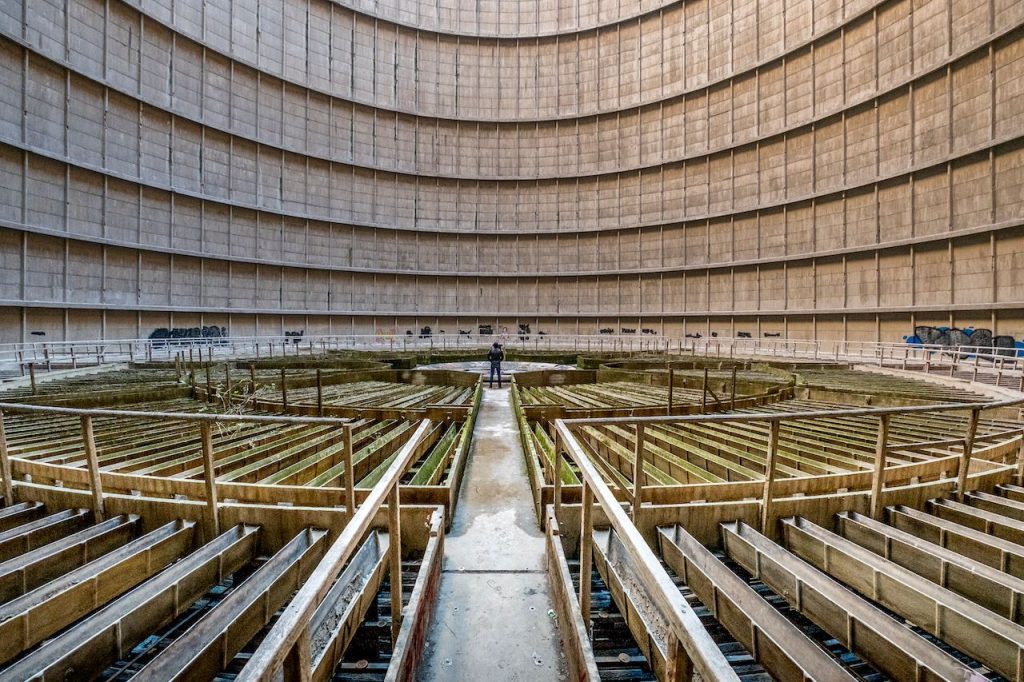 This coal-fired power station in Charleroi, Belgium, is believed to have started operations in the1920s and shut down in 2007 after being determined to be responsible for an excessive quantity of CO2 emissions in Belgium. It is now scheduled for demolition, but it is a favorite target for metal thieves in the meanwhile.
#7 Bulgaria's Buzludzha Monument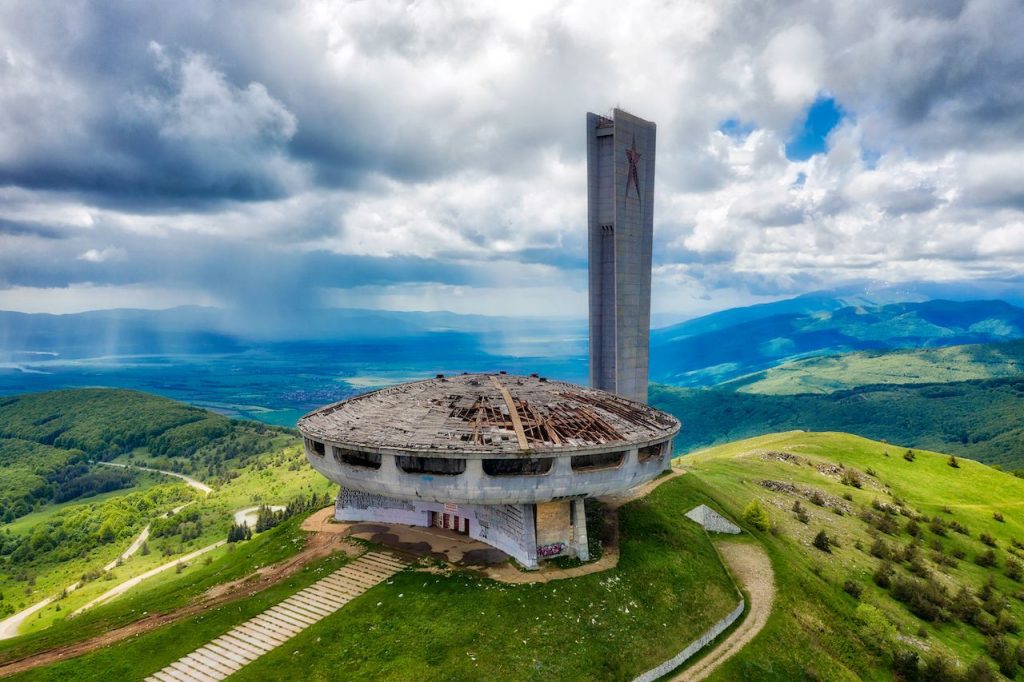 This odd flying-saucer-shaped monument was erected in 1981 to commemorate secret socialist meetings that preceded the formation of the Bulgarian Communist Party. It has been abandoned since 1989 since the government no longer maintains it. It currently serves as a reminder of the Soviet aesthetic's angular, concrete construction.
#8 Philadelphia's Eastern State Penitentiary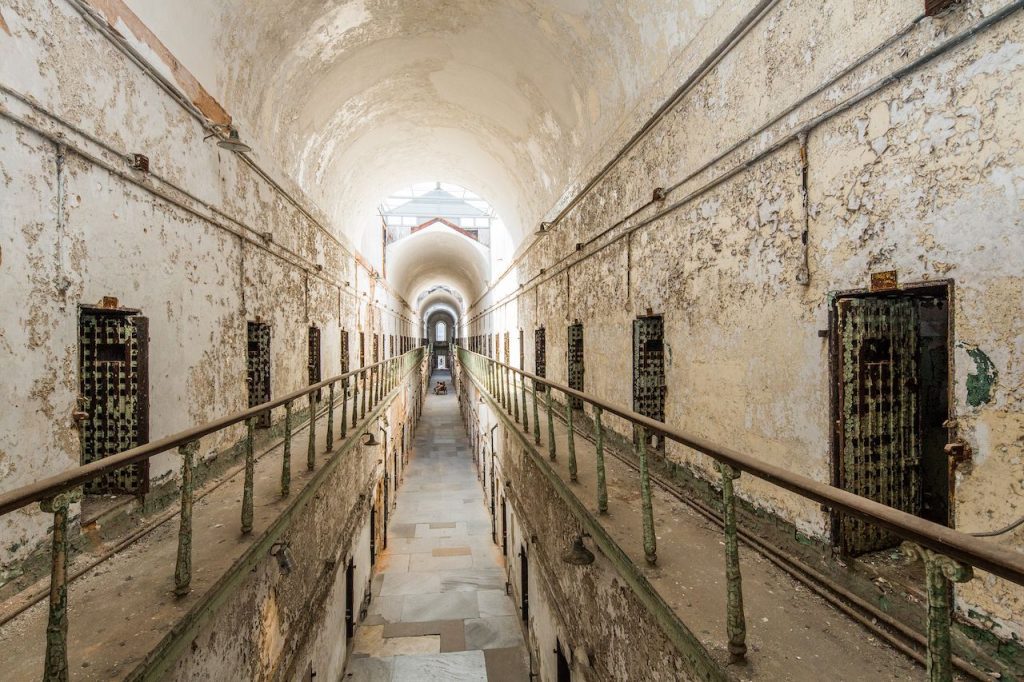 Tunnels excavated by convicts attempting to flee the grounds can be found. After being accused of carrying an unregistered handgun, Al Capone received his first jail sentence here. It stopped operating in 1971, although excursions have been available since 1994.
#9 Muromtzevo Mansion is a Russian mansion located in Muromtzevo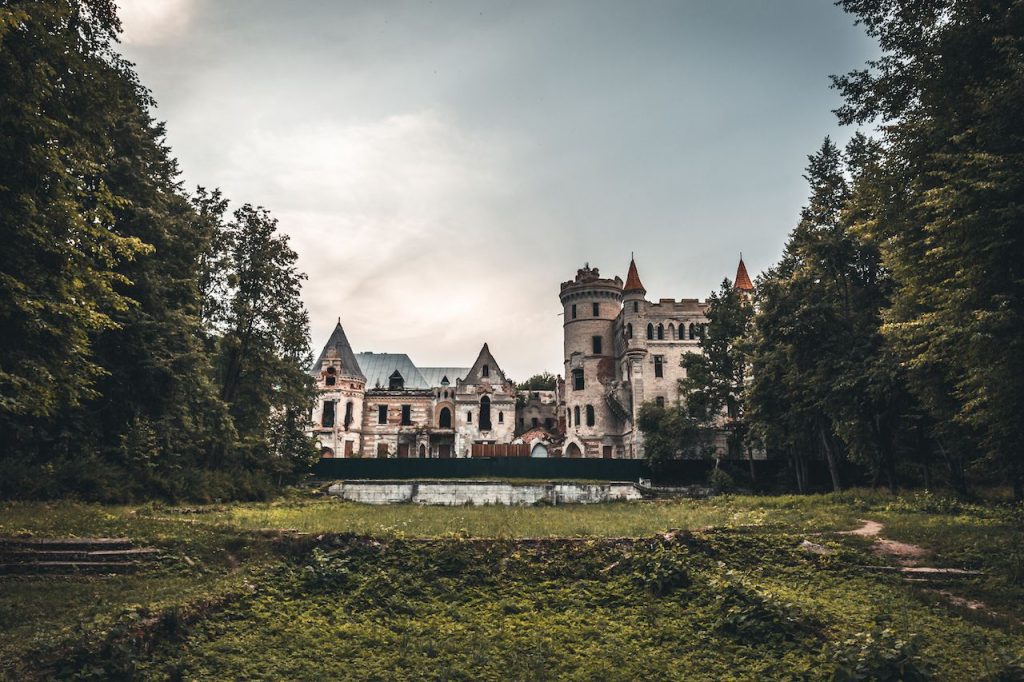 Its owner donated it to the state after the Russian Revolution to prevent it from being plundered. The 80-room palace served as a college and then a hospital before being abandoned because it had become an eyesore.
#10 Dome houses in Cape Romano, Florida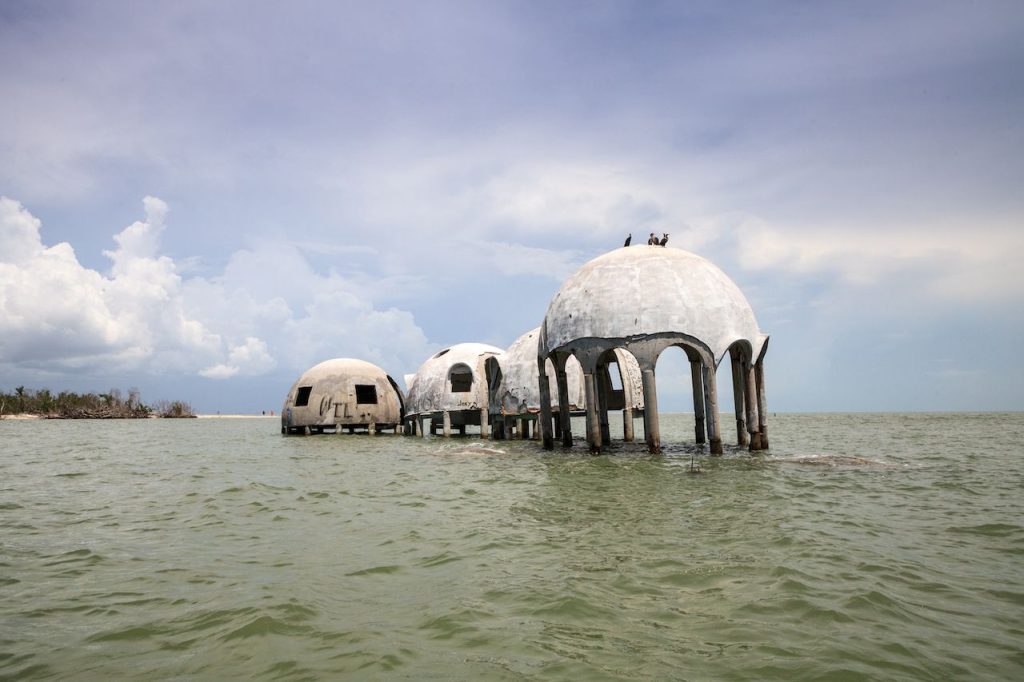 If you've ever seen the movie Waterworld, you'll recognize these domes off the coast of Florida. The Cape Romano Dome Residence, 300 feet off the shore of Cape Romano Island, is an abandoned house made up of six independent domes on stilts. It was built in 1981, abandoned in 1992, and now remains abandoned with no landing or docking facilities.
#11 Uzbekistan's Moynaq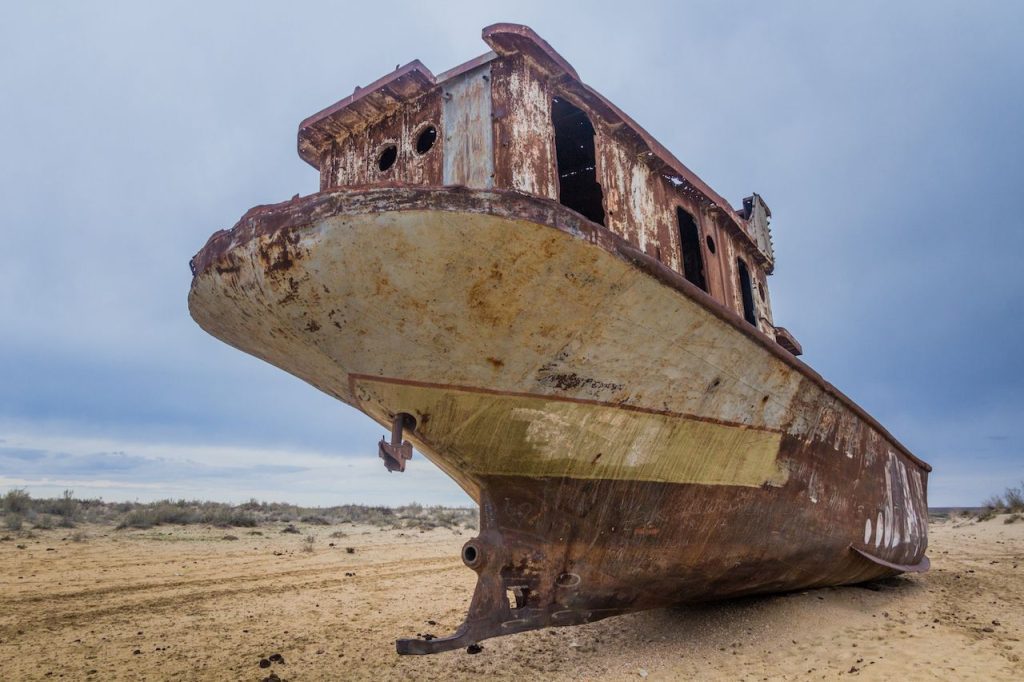 It's hard to realize Moynaq was once a 30,000-person port town. Unfortunately, Soviet irrigation operations emptied the Aral Sea's tributaries, cutting Moynak off from the nearest water source by 93 miles. The cotton industry's effluent degraded the seafloor much more.
#12 Ireland's Skellig Michael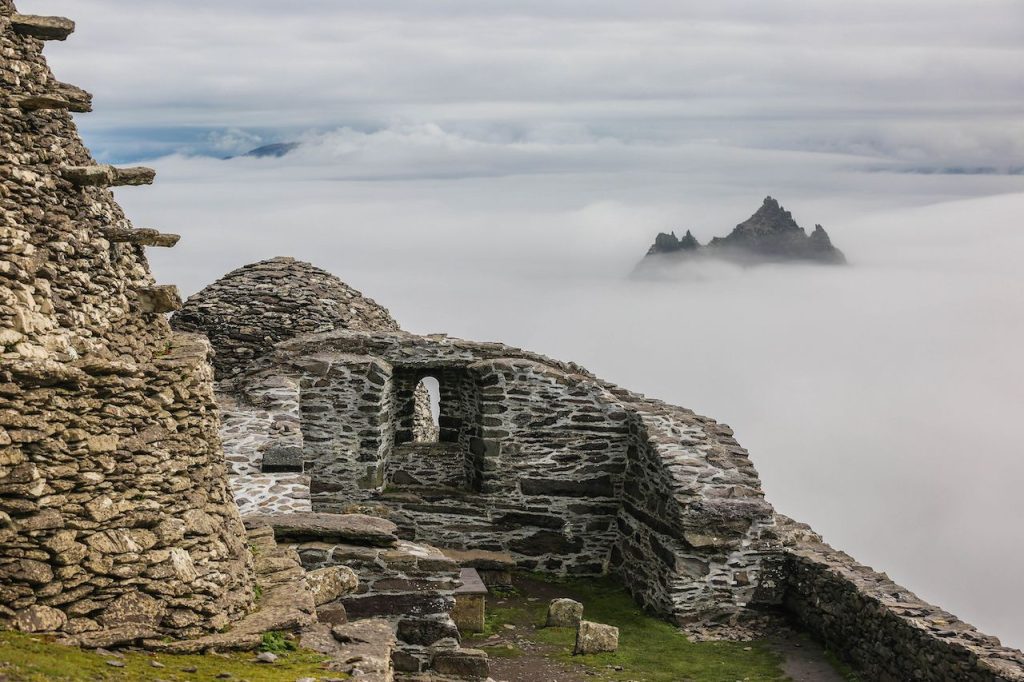 This site will be familiar to fans of the Star Wars films"The Force Awakens" and "The Last Jedi" The sixth-century monastery hamlet is located in an isolated location. Despite the fact that it has been abandoned since the 13th century, it is a Unesco World Heritage Site.
#13 Chile's Chaiten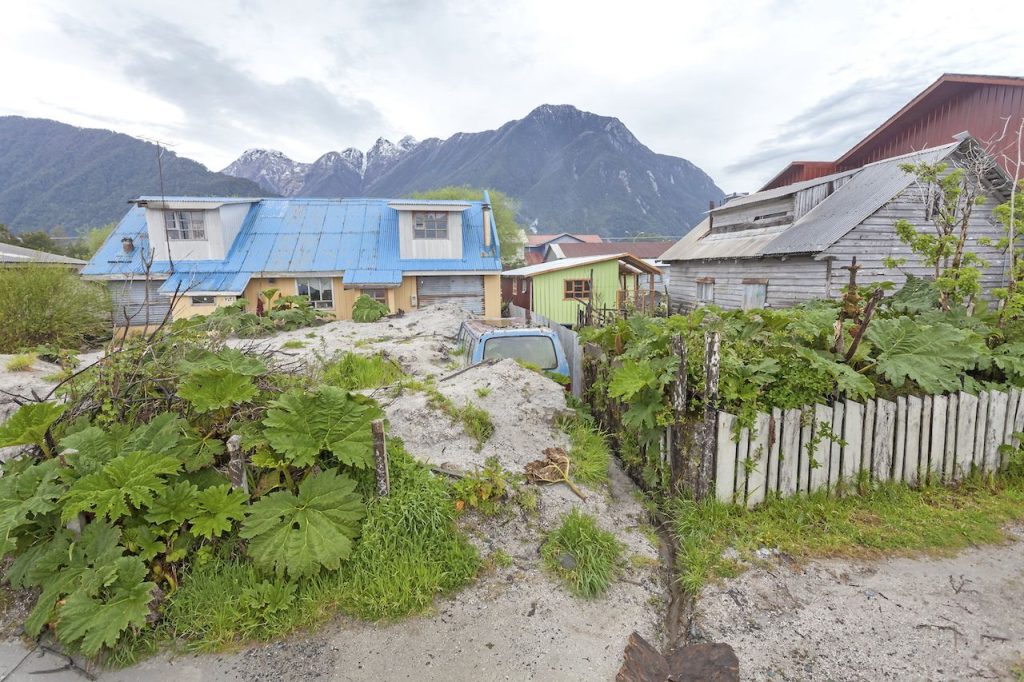 After 9,000 years of silence, the Chaiten Volcano in Patagonia erupted in 2008. The settlement of Chaitén was devastated when a neighboring river was diverted by a volcanic lahar. The province's capital has been permanently relocated to Futaleufu.
#14 Nagasaki's Hashima Island (Battleship Island)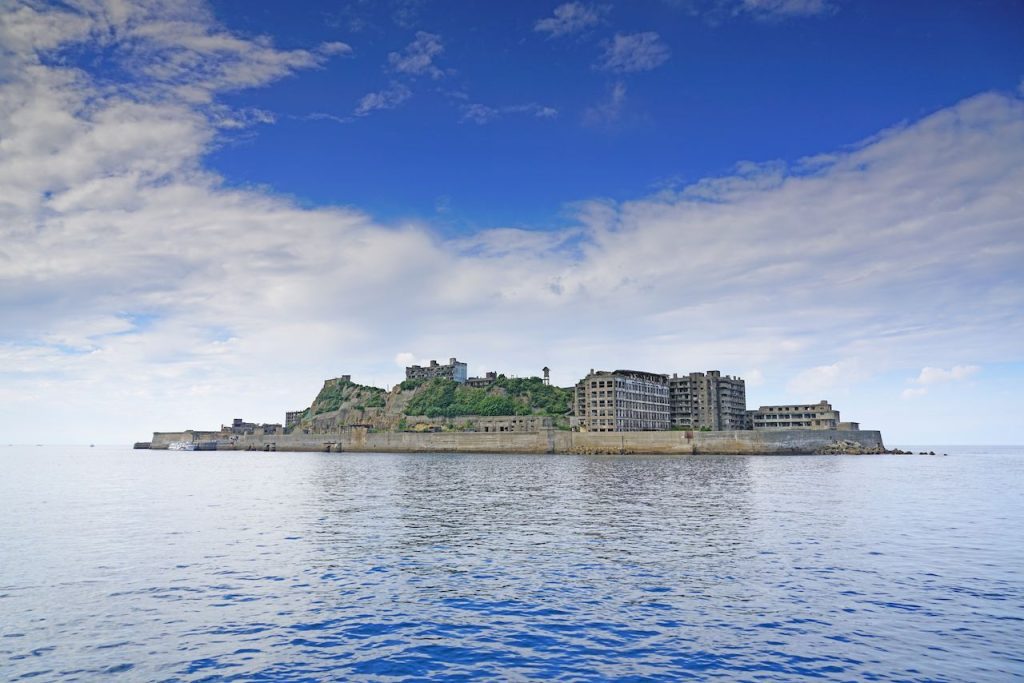 Hashima Island (also known as Battleship Island) is located a little over 10 miles off Nagasaki's shore. The abandoned concrete structures and defense sea walls are well-known. It was a forced labor facility for Korean and Chinese before and during World War II and is now abandoned.
#15 India's Kalavantin Durg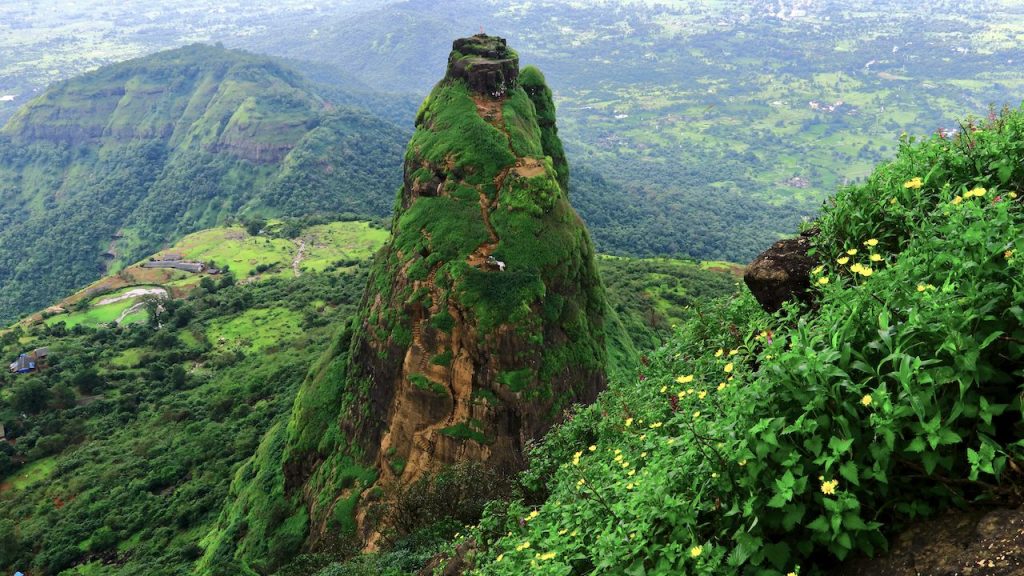 For easier access to the location, the top of the hill has been carved into the rock. It is a popular hiking location at a height of 2,300 feet.
#16 Roderick Bay, Nggela Islands, MS World Discoverer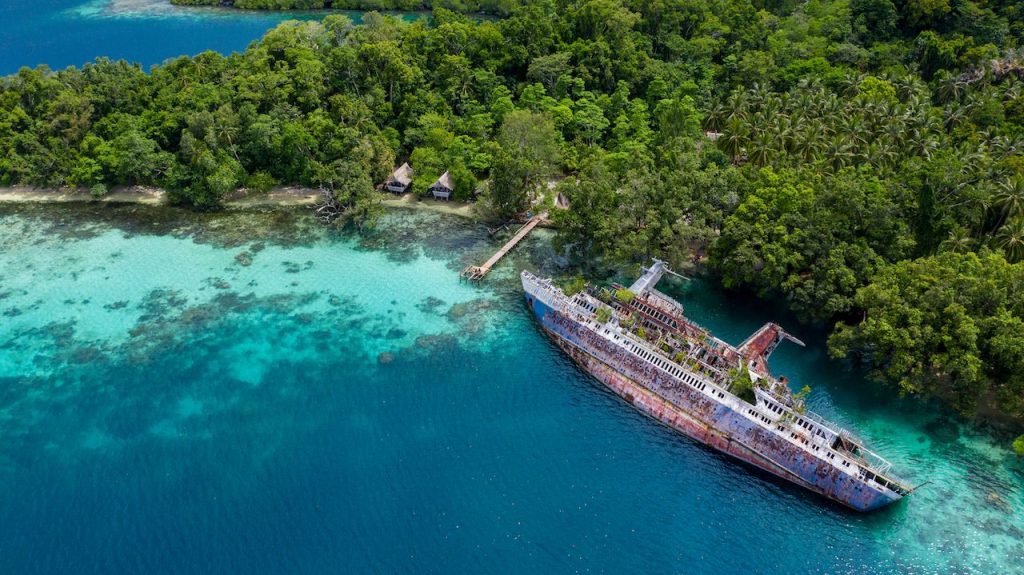 In the Solomon Islands in 2000, the ship became aground on an uncharted coral and had to be rescued. After that, the skipper maneuvered it into Roderick Bay, where it has stayed ever since.
#17 Buffalo Central Terminal is located in the city of Buffalo, New York
Before closing in 1979, Buffalo Central Terminus served as the city's major train terminal for 50 years. The Central Terminal Restoration Corporation bought the dilapidated structure in 1997, following years of mistreatment. The multi-million-dollar renovation of the 17-story art deco structure is underway.
#18 Greece's Spinalonga Island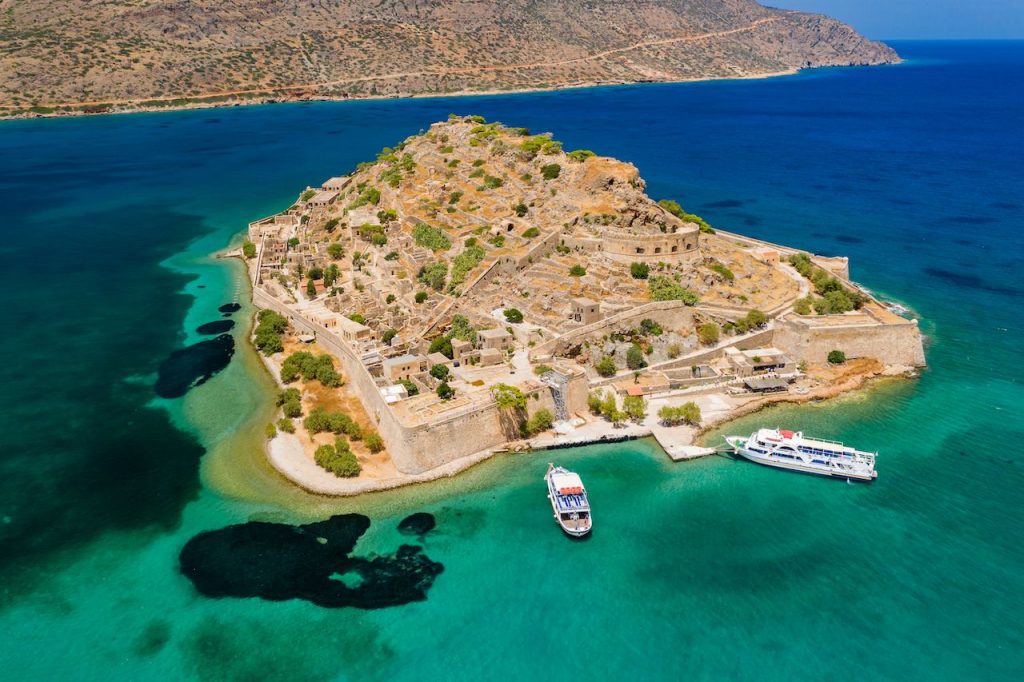 Spinalonga served as a leprosy colony from 1904 until 1957. The last person to live on the island was a priest who was dedicated to safeguarding the Greek Orthodox Church's traditions. The island is currently a famous tourist destination, including pebble beaches and a fort.
#19 France, Oradour-sur-Glane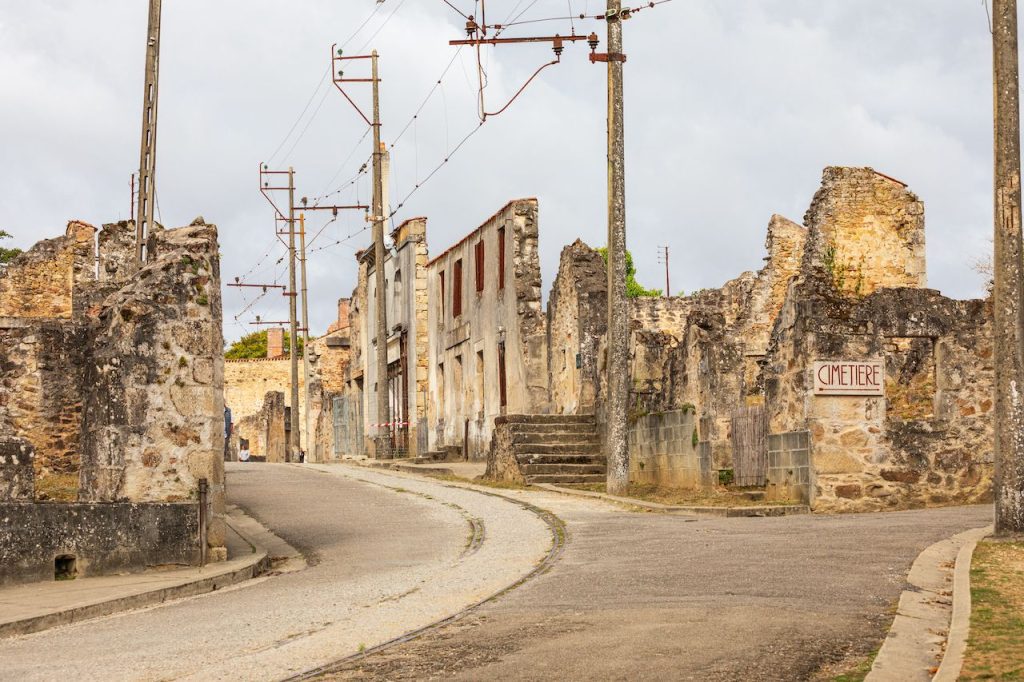 In 1944, German forces encircled Oradour-Sur-Vayres by mistake, intending to attack Resistance fighters instead. In retaliation for the French resistance members, 642 people of the hamlet were slaughtered. The site now serves as a memorial to those who died on that fateful day.
#20 California's Salton Sea Beach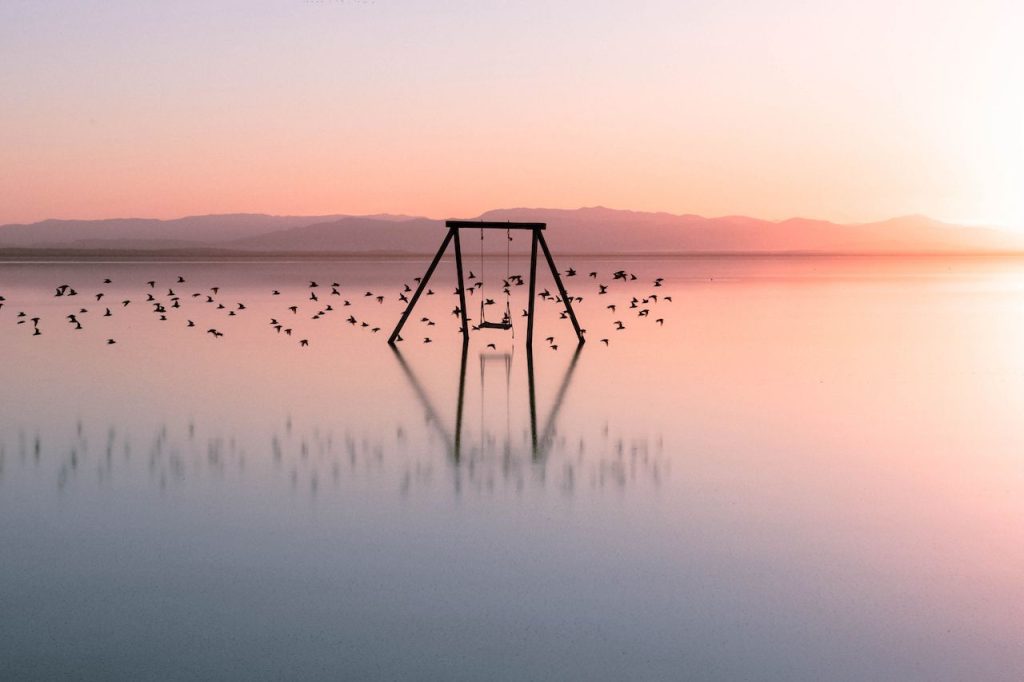 The Salton Sea is a massive lake in the Colorado Desert of California. The lake has dried up and is continuing to dry up, resulting in a massive quantity of harmful dust.
#21 Talisay Mansion is located in the city of Talisay in the Philippines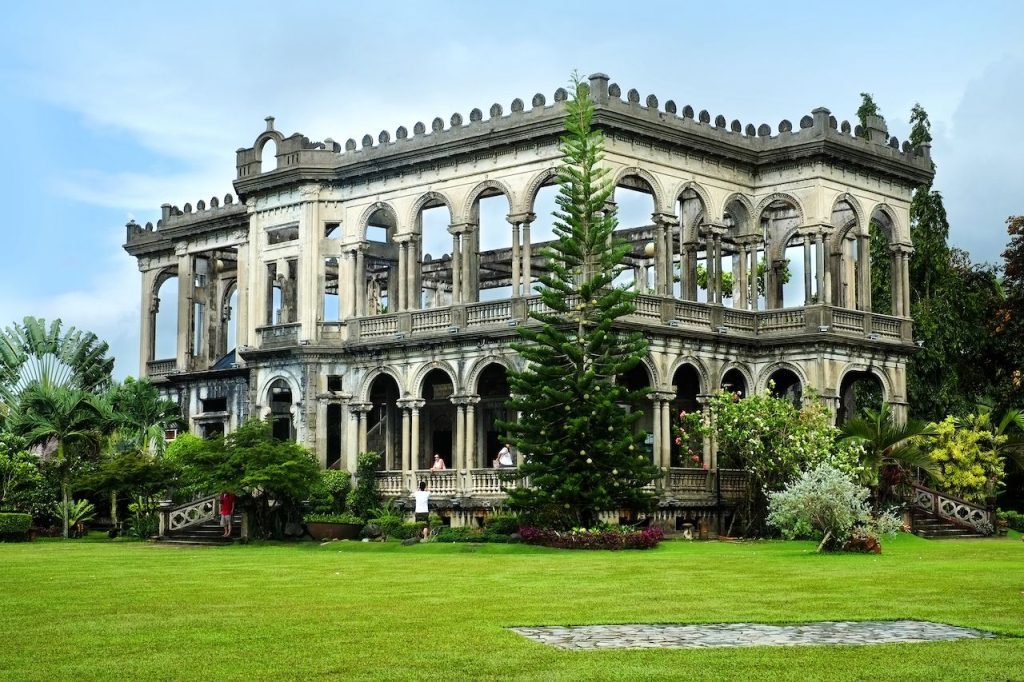 This massive palace in Talisay City, Philippines, is devoid of a roof and few walls. According to legend, a sugar magnate erected the palace in memory of his deceased wife. During World War II, Filipino guerillas working for the US Army set fire to the structure.
#22 Tirana's Pyramid is located in Tirana, Albania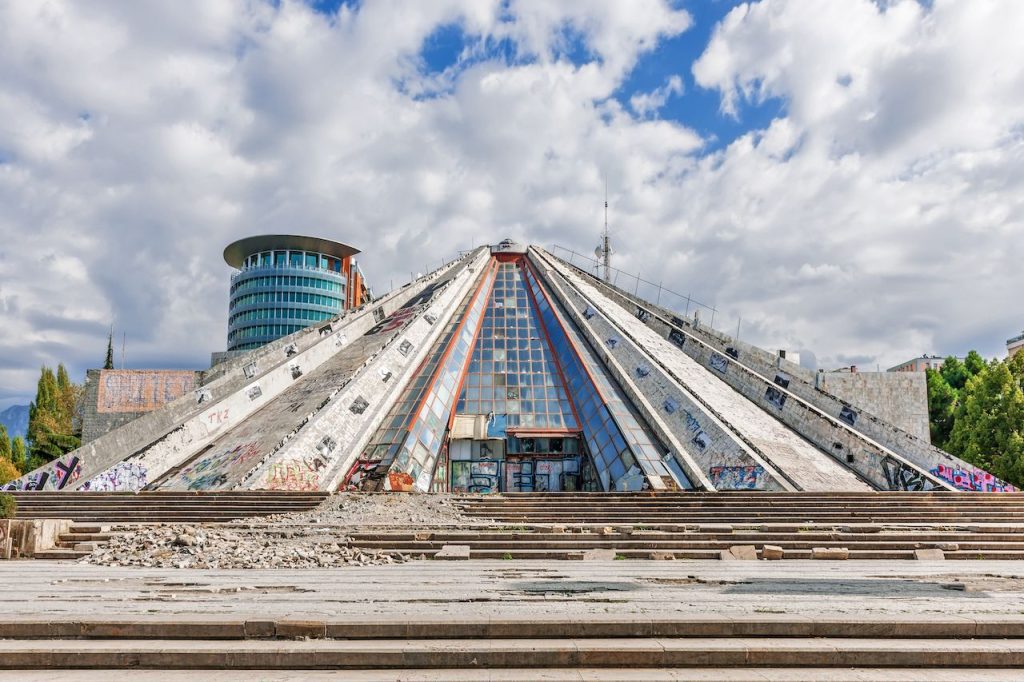 The Tirana Pyramid was created as a memorial to Enver Hoxha, Albania's dictator who reigned for 40 years. When communism fell apart in 1990, the building was shut down. This interesting edifice is being converted into an educational institution. It was scheduled to be demolished in2011, but due to public uproar, it was preserved.