After escaping and spending three days in the wild, an African cat was reunited with his owners
Image Credit & More Info; spartacustheserval/Instagram
Meet Spartacus, a magnificent 40-pound African serval cat who embodies the essence of true handsomeness. Adopted from a zoo four years ago, he has since been a cherished member of his human family in Merrimack, New Hampshire. It's worth noting that Spartacus is legally owned by the family, having obtained the necessary permit from the state's department.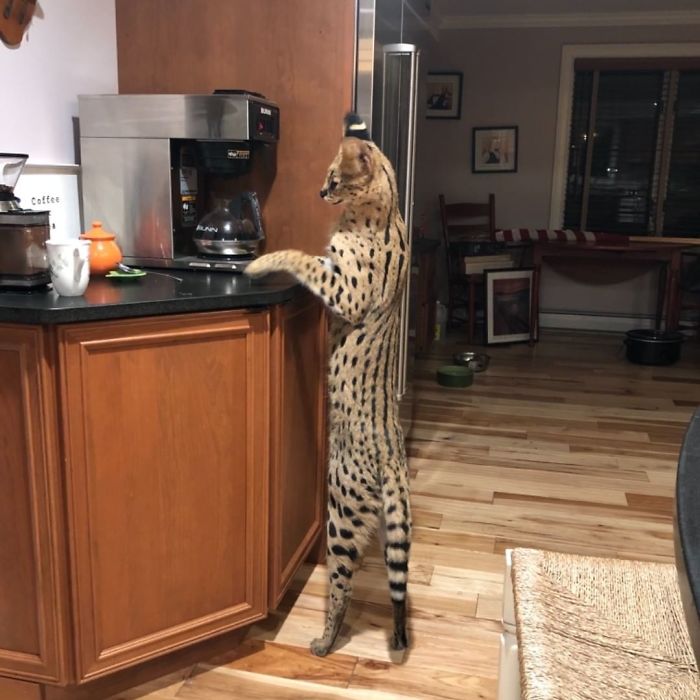 Recently, Spartacus had a little adventure when he got startled by the family dog. This fright sent him dashing away. Thankfully, he has been located, and we're delighted to report that he's in good spirits. One of his owners shared, "The dog refused to come inside last night. So, my wife opened the front door. The dog and the cat gave each other a start, and off he went. He's gone."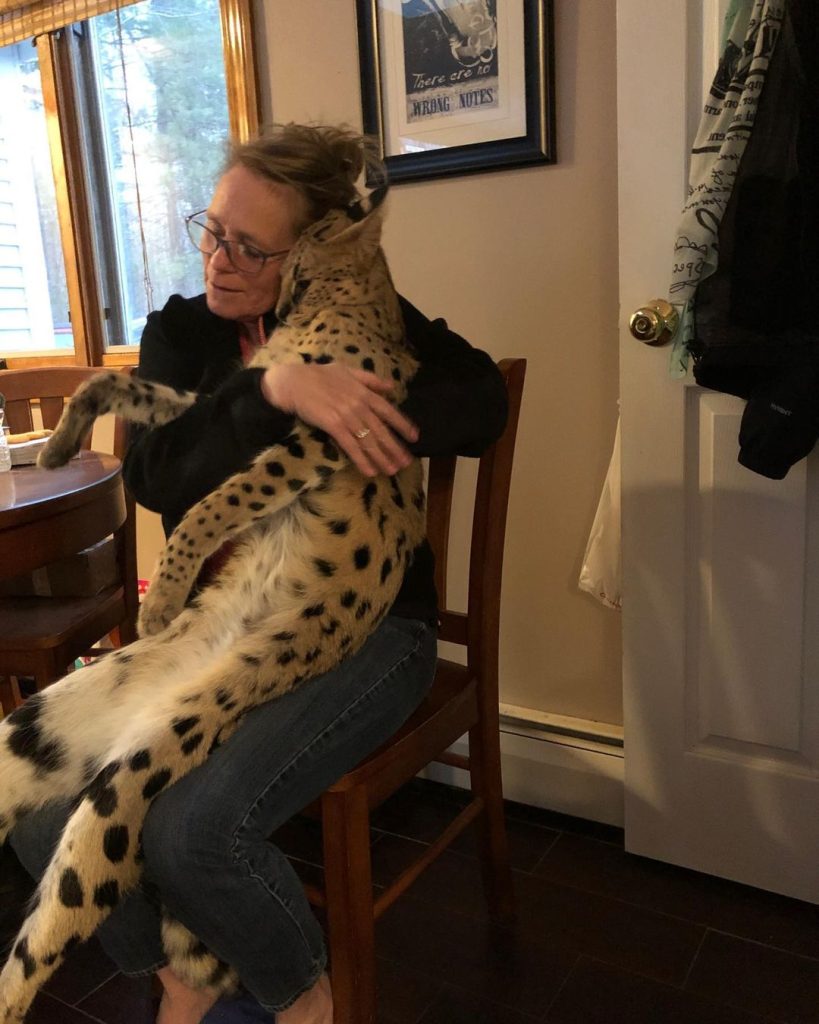 Naturally, Spartacus's family was deeply worried about their beloved feline and wasted no time scouring the woods, even in the darkness. They promptly informed the police about their missing pet. The police faced a challenge, as they were unfamiliar with the appearance of a serval cat.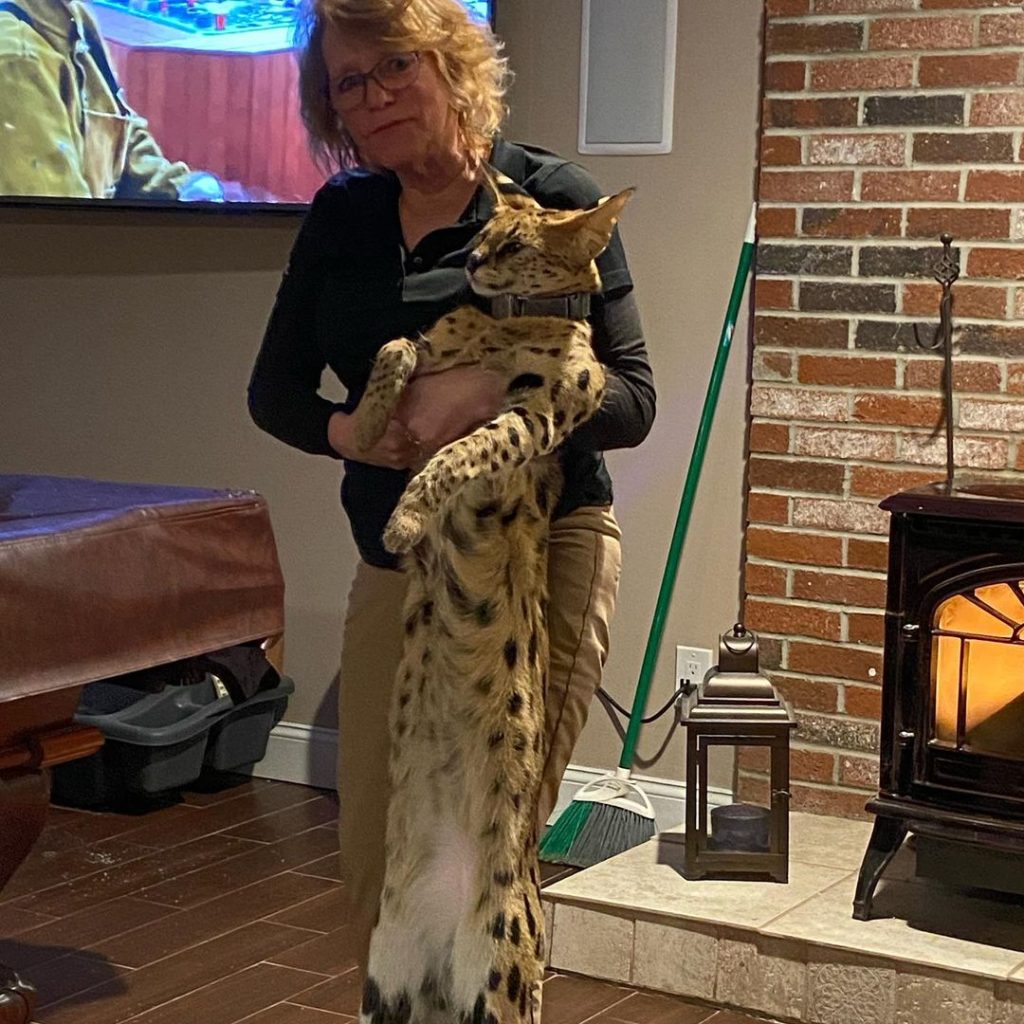 Merrimack's animal control officer, Haylie Gulino, had to provide the officers with a visual aid, showing them a picture of several cats to give them an idea of what to look for. Haylie conveyed, "They had no idea; I had to show them a picture of what they normally look like. So, like I said, this was uncharted territory. It was out of the norm for most people here."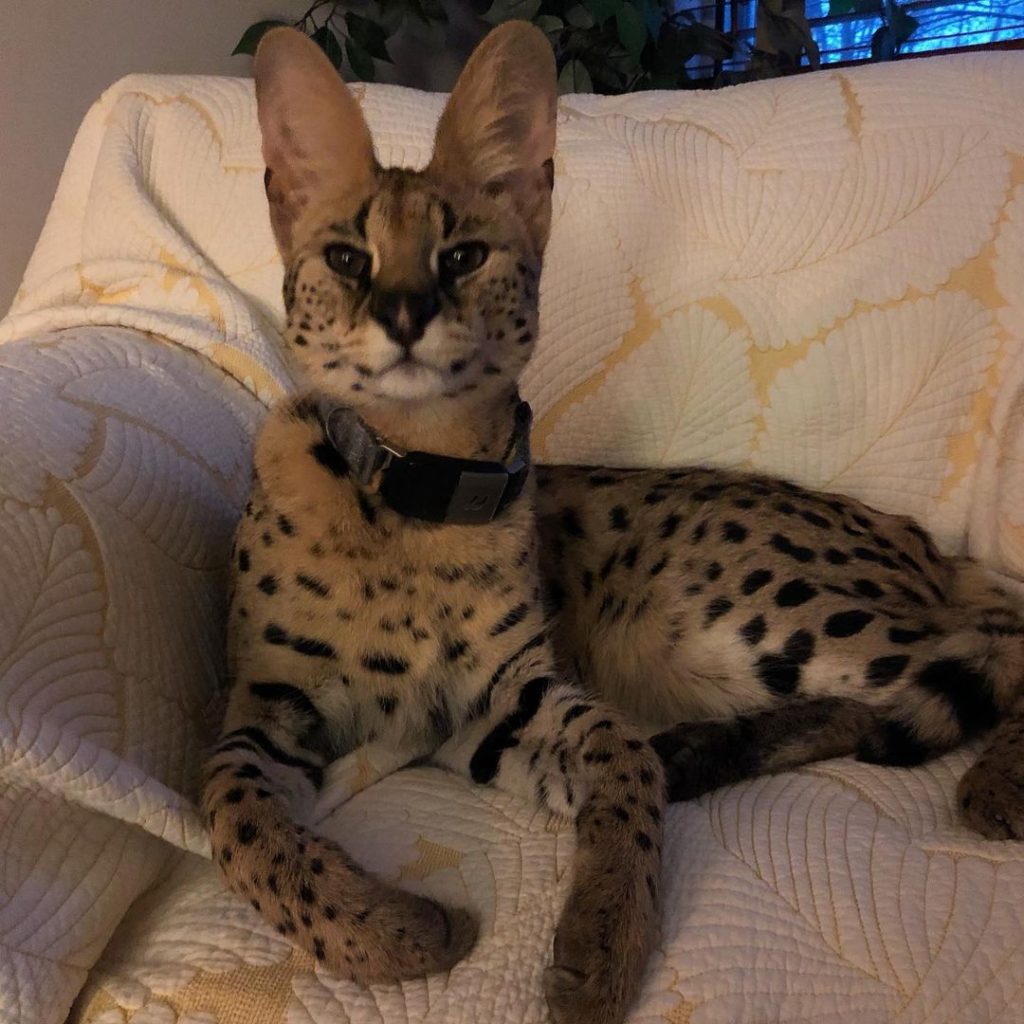 After three anxious days, Spartacus was discovered trapped near his home. Thankfully, he was in robust health and joyfully reunited with his family. Overwhelmed with relief and gratitude, his owners took to Facebook to express their emotions, writing, "Spartacus is home safe and warm. I personally can't express my gratitude enough! I have a bond with this cat, and he is my person."