Guy Travels With His Cat, And They Have All Sorts Of Adventures Together
Image Credit & More Info; Cathode & Remy/Instagram | Youtube
If you're a pet owner, you're likely familiar with the joy animals find in exploring new places. Cathode, the spirited feline, shares this love for adventure with her owner. Adopted by Remy Vicarini from a shelter six years ago, Cathode embraces life's experiences, from biking and skydiving to scaling mountains.
Cathode's zest for life is palpable, and it's safe to say she's having a blast. Remy, a responsible owner, ensures Cathode's safety throughout their escapades. He never pushes her into activities she's not keen on. Please scroll down to witness their thrilling journeys.
#1 Embracing the Biker Lifestyle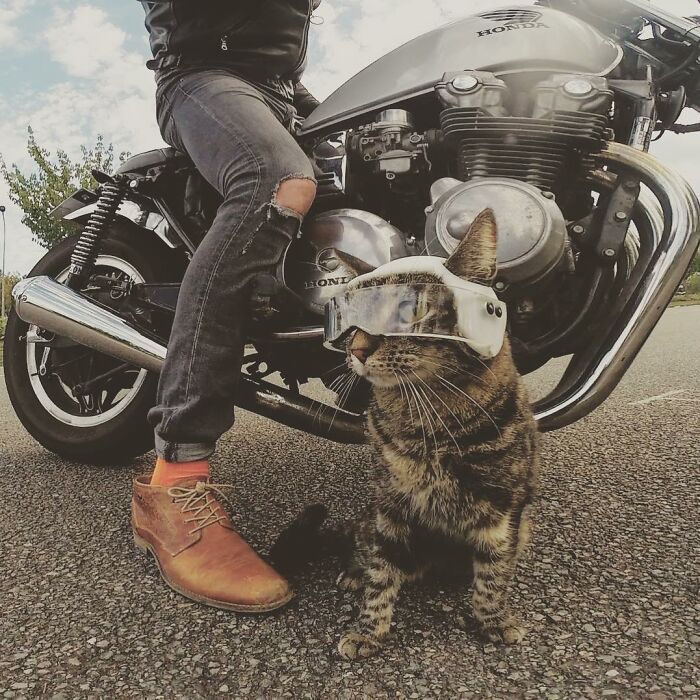 #2 A Cat in a Helmet? Believe It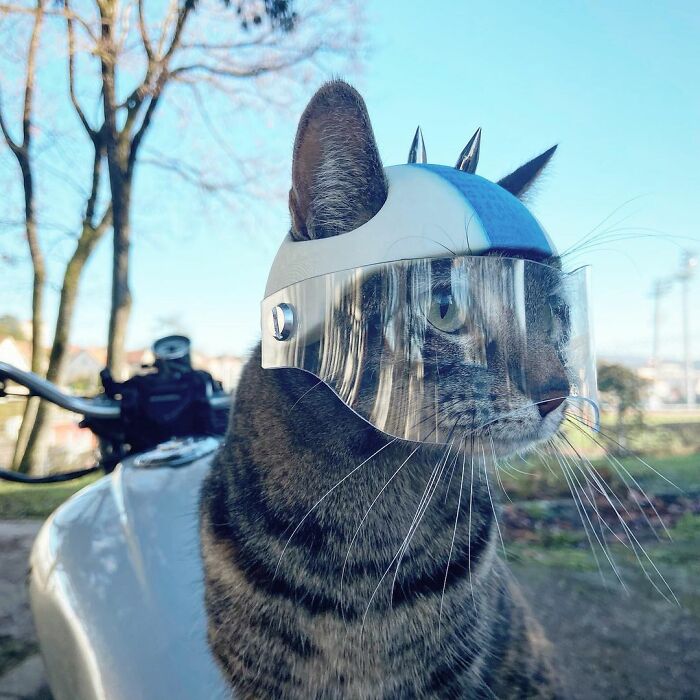 #3 Staring Down a Rooster, Cat-Style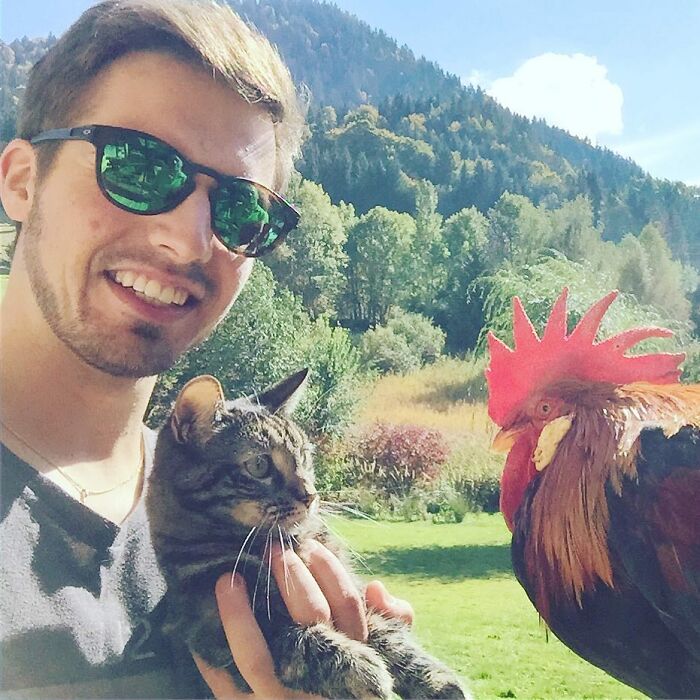 #4 Discovering the Perfect Way to Explore with My Human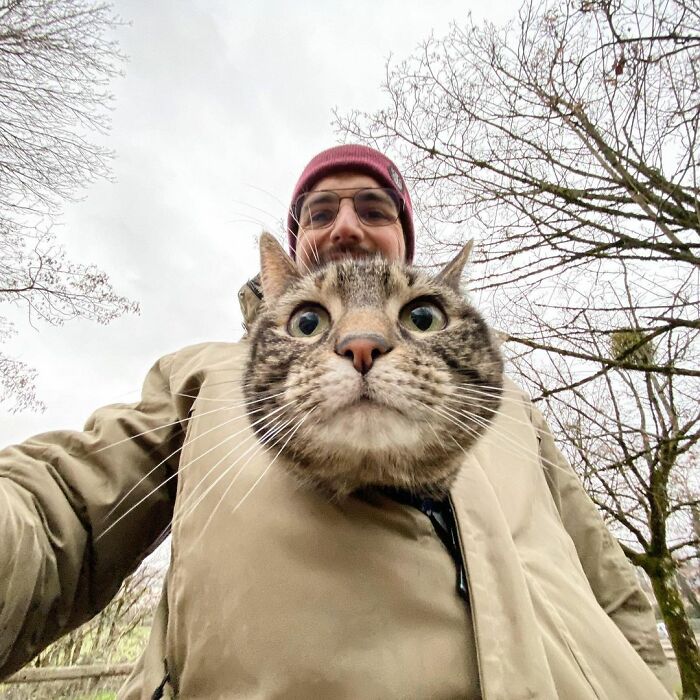 #5 Guess Who's the Cat in the Tattoo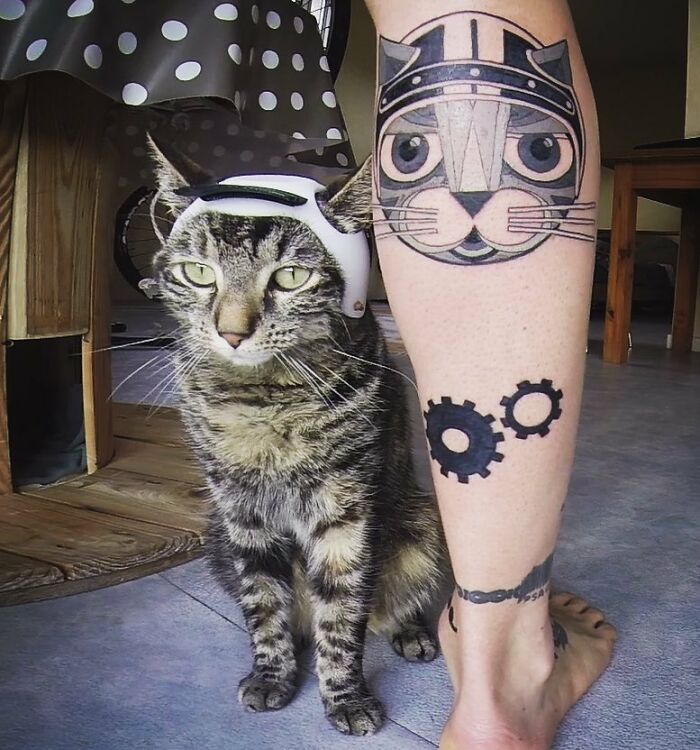 #6 Cold Weather? Ideal for a Cat Nap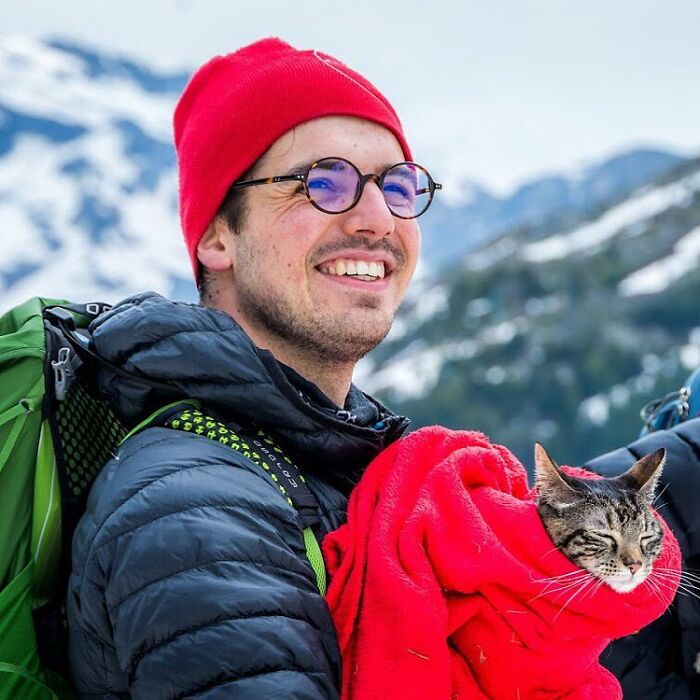 #7 Rocking Those Nerd Vibes, Feline Edition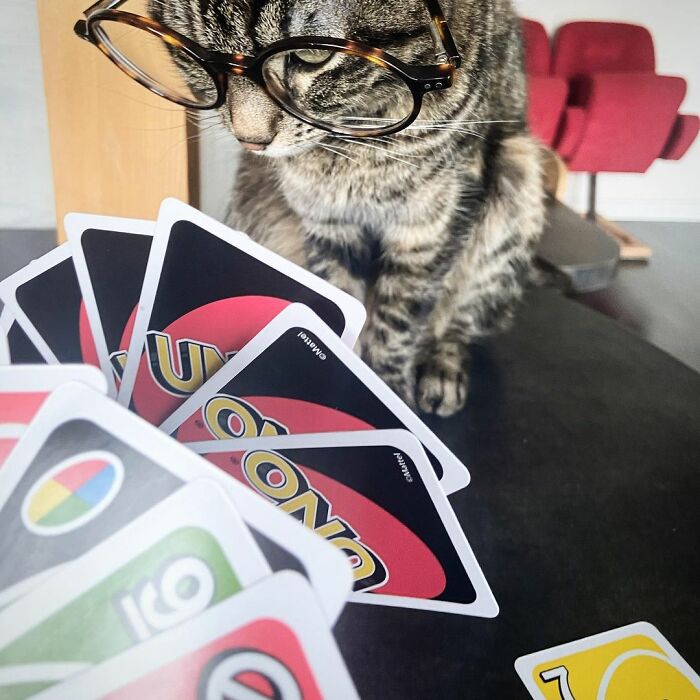 #8 To Travel is to Truly Live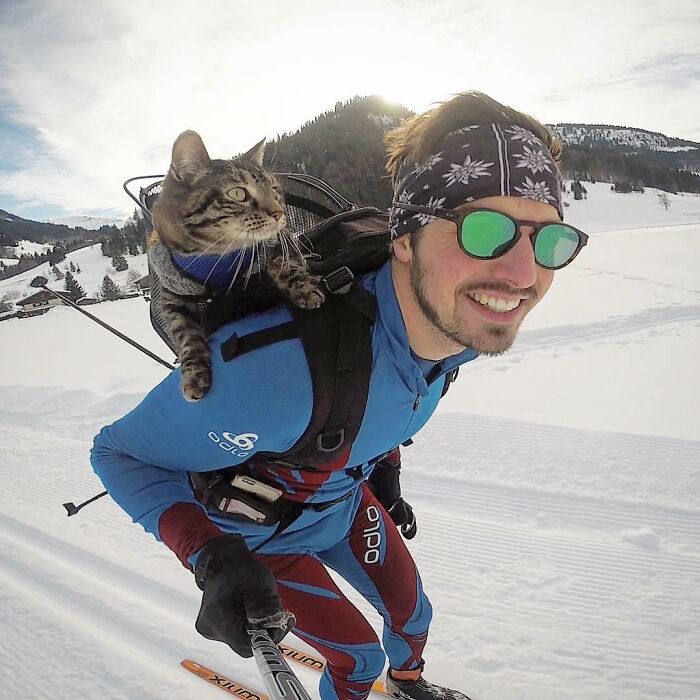 #9 Hey, Human! No Blowing Allowed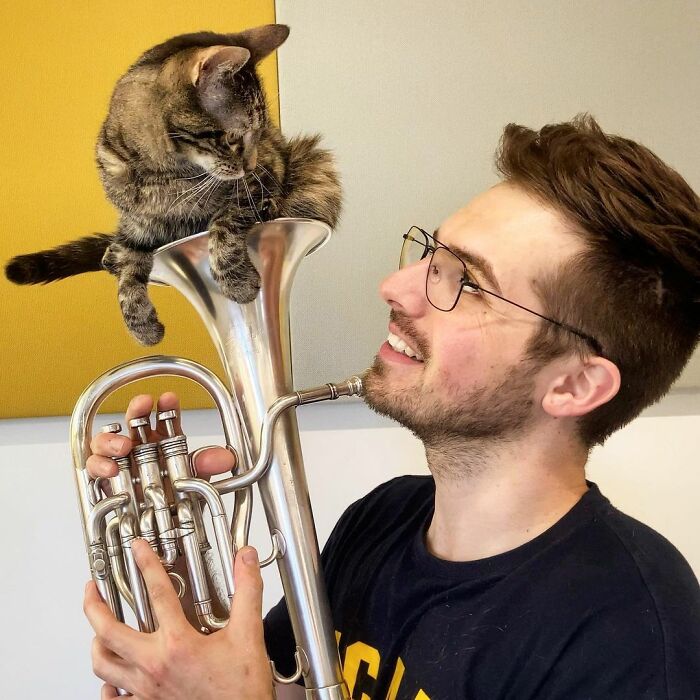 #10 Where Water Kisses Mountains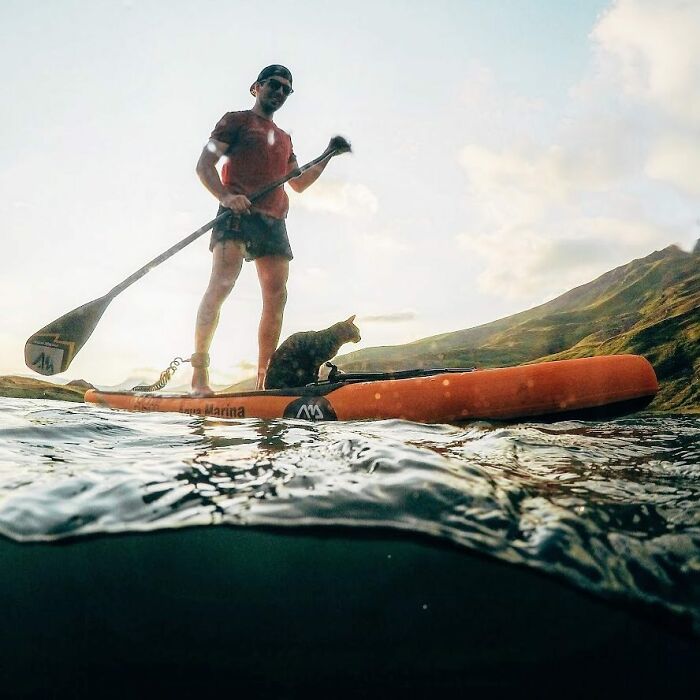 #11 Enchanted by a Picturesque Vista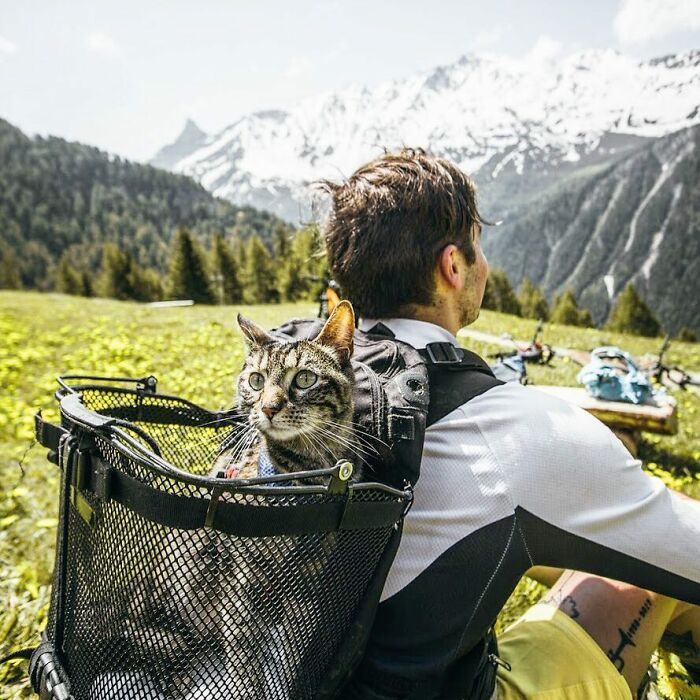 #12 Meet Cathode, the Jet-Setting Cat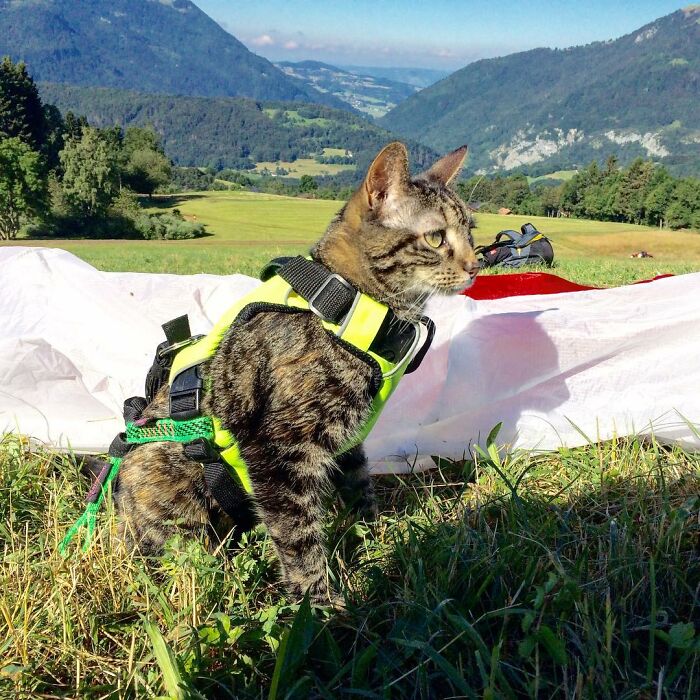 #13 Human, Keep a Watchful Eye!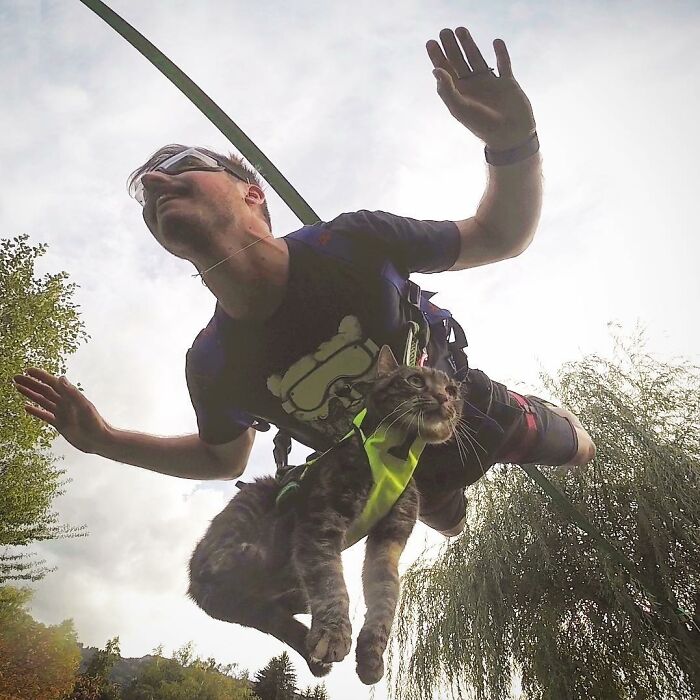 #14 What's That Magical Substance I See?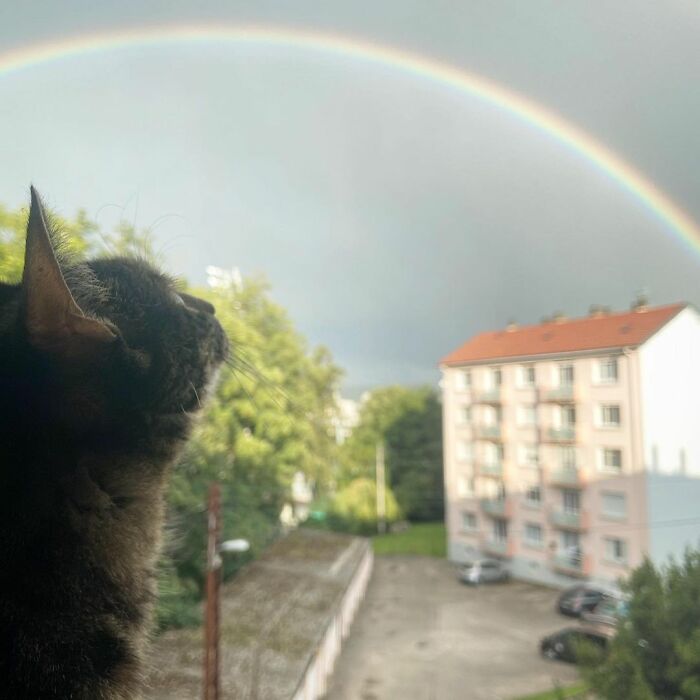 #15 No Camera Stares for Me, Human!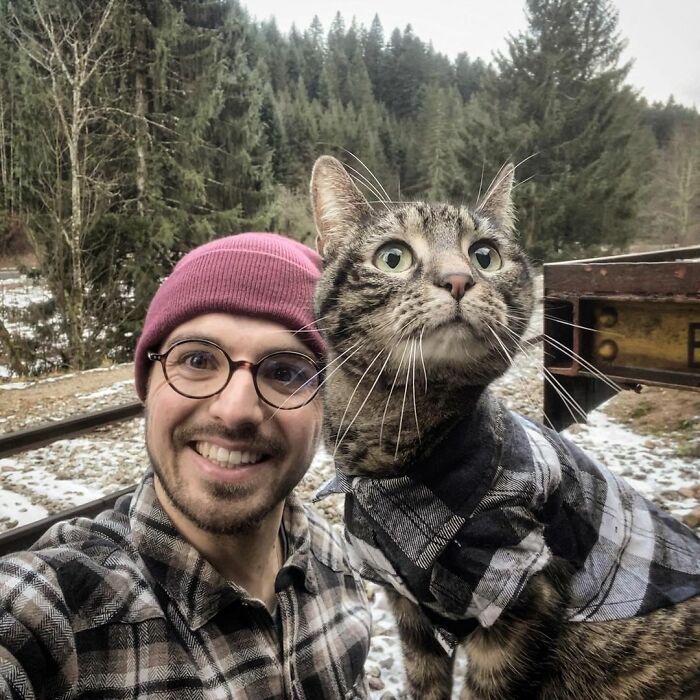 #16 Intrigued by the Enigma of Snow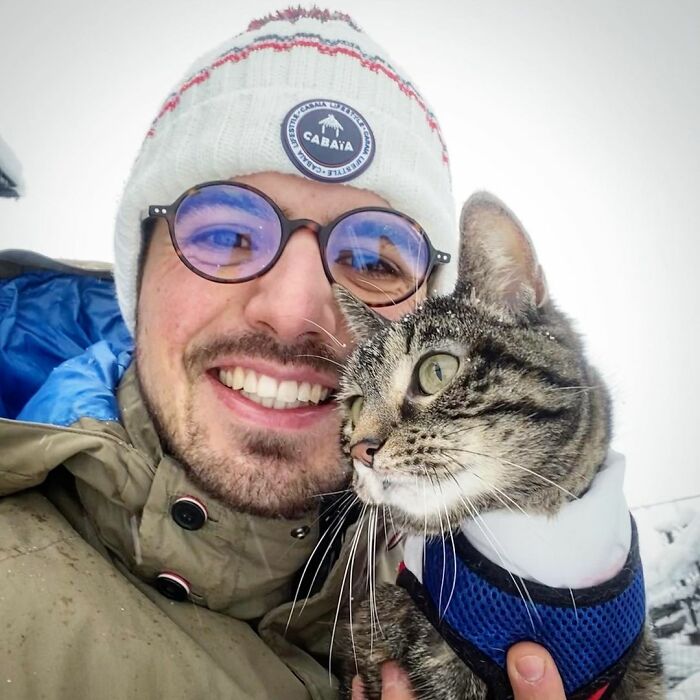 #17 Getting Drenched? Not My Idea of Pretty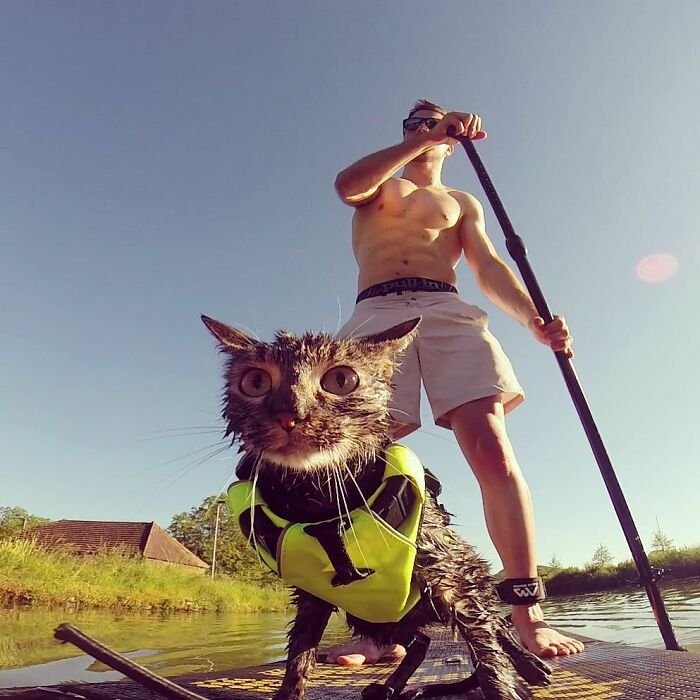 #18 Wanderlust Runs in My Veins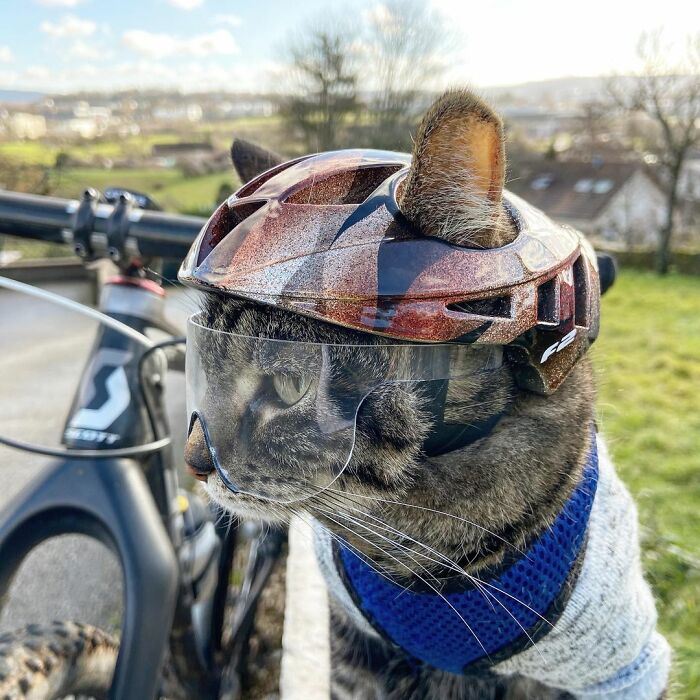 #19 Preparing to Devour My Food in Seconds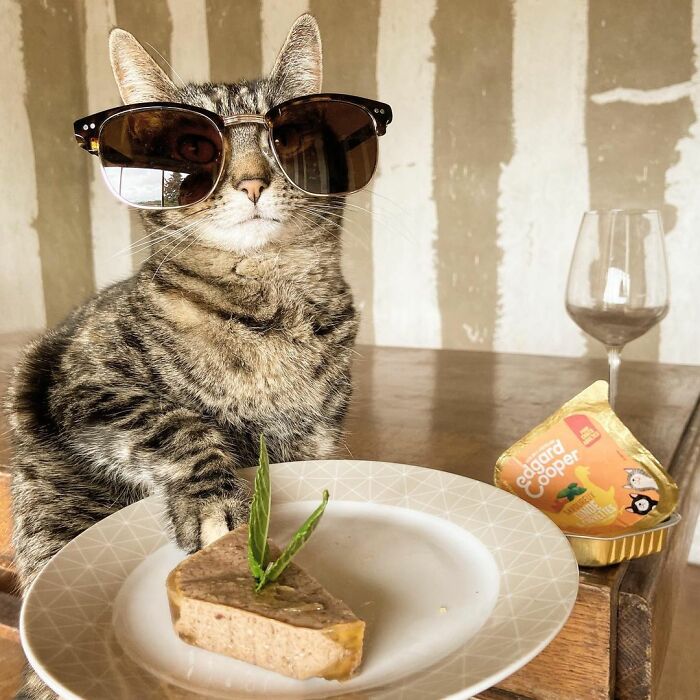 #20 Posing Like I Own This Bike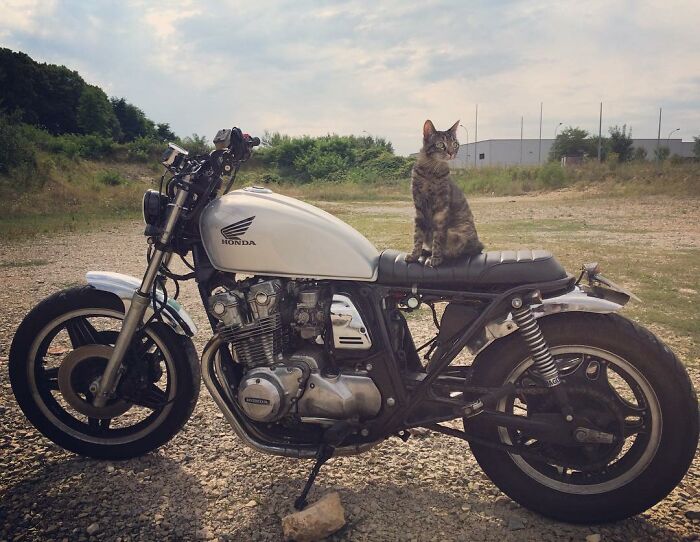 #21 Wondering if My Human Will Trim My Whiskers Too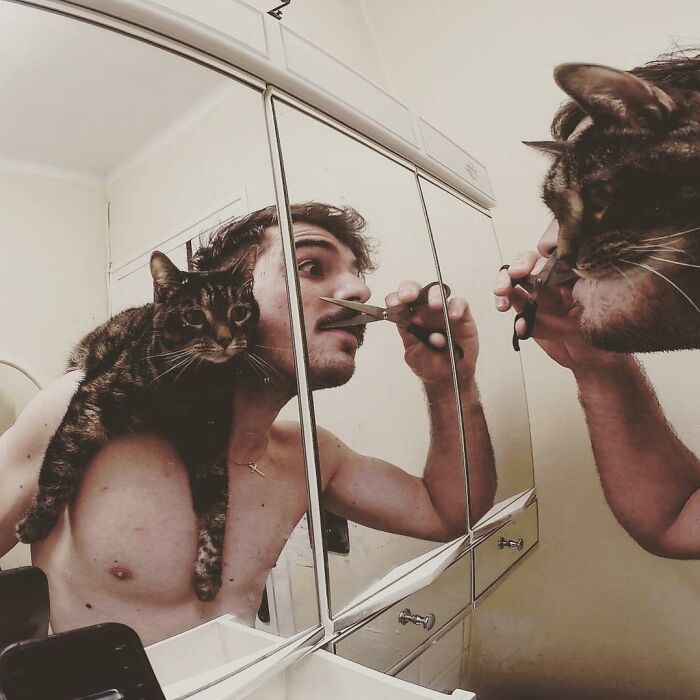 #22 It's a Grand Day for an Expedition
#23 Cycling Adventures with My Beloved Human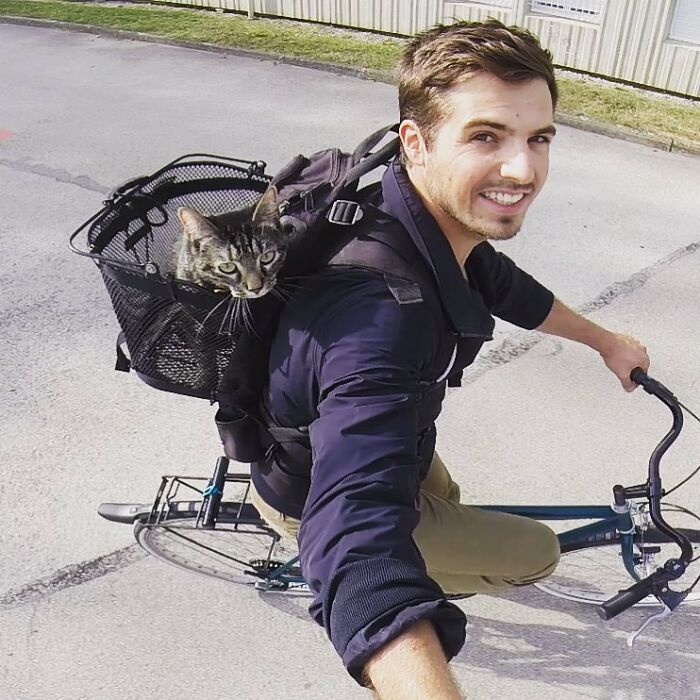 #24 Fearless, as Evident in My Expression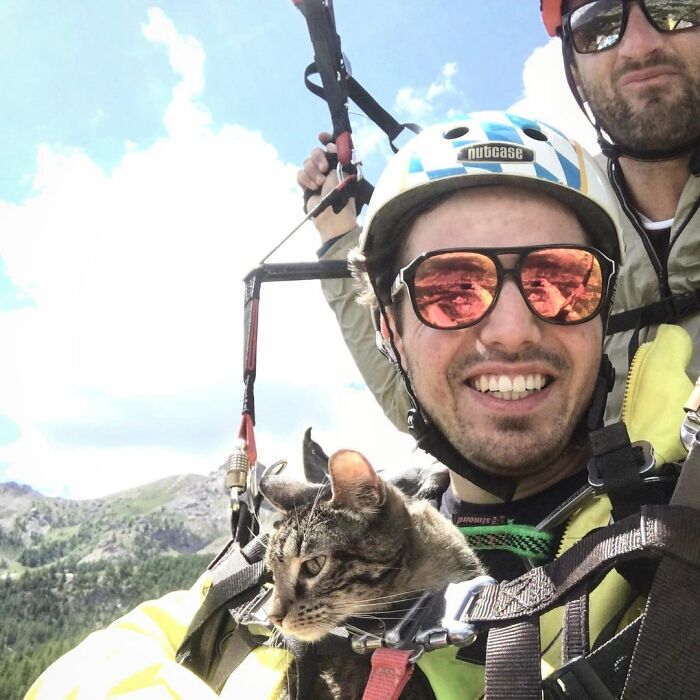 #25 Right Turn Ahead, Human!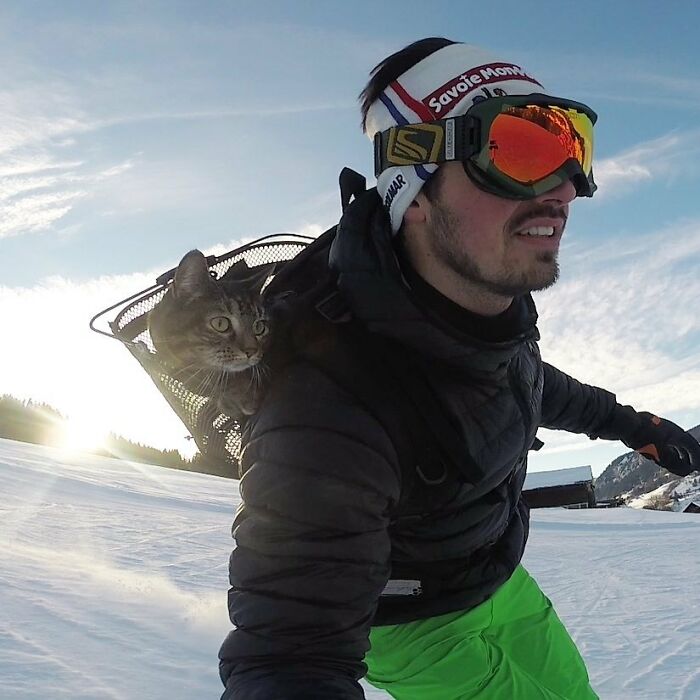 #26 Days Like These Ignite My Soul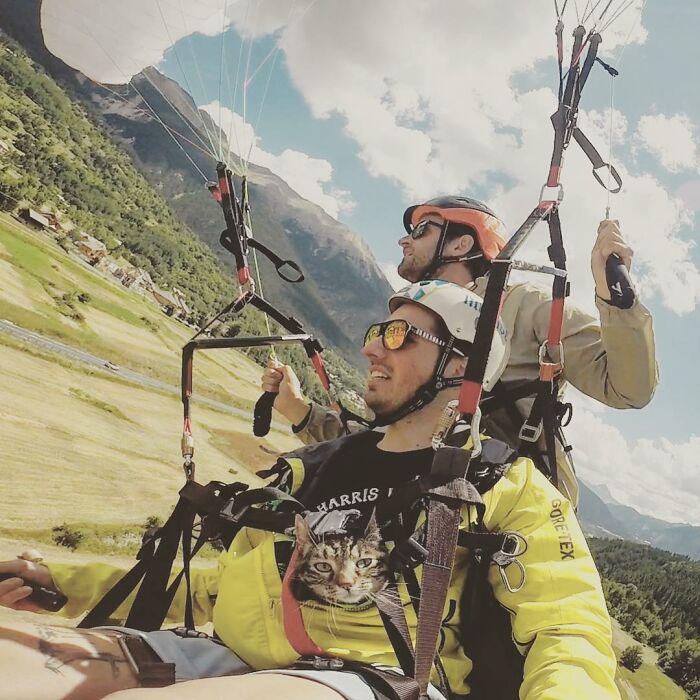 #27 Ready for the Next Thrill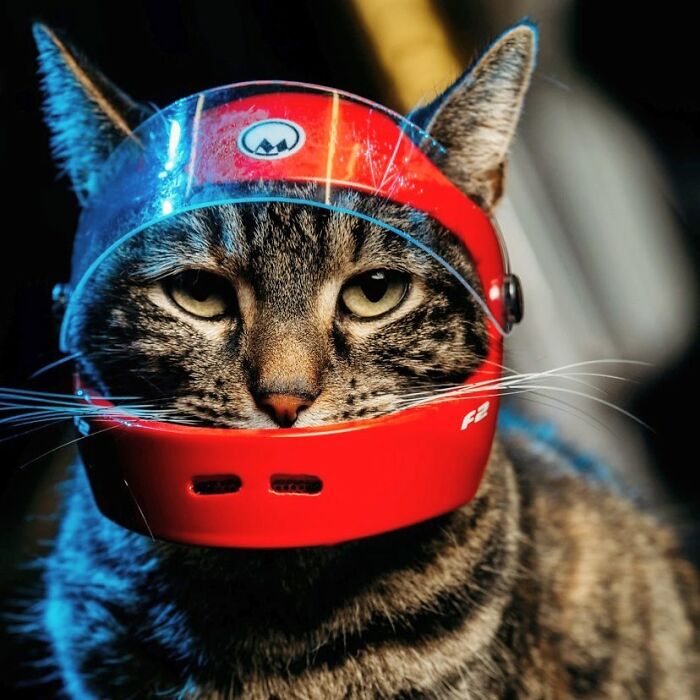 #28 Strike a Pose, Model Cat in Town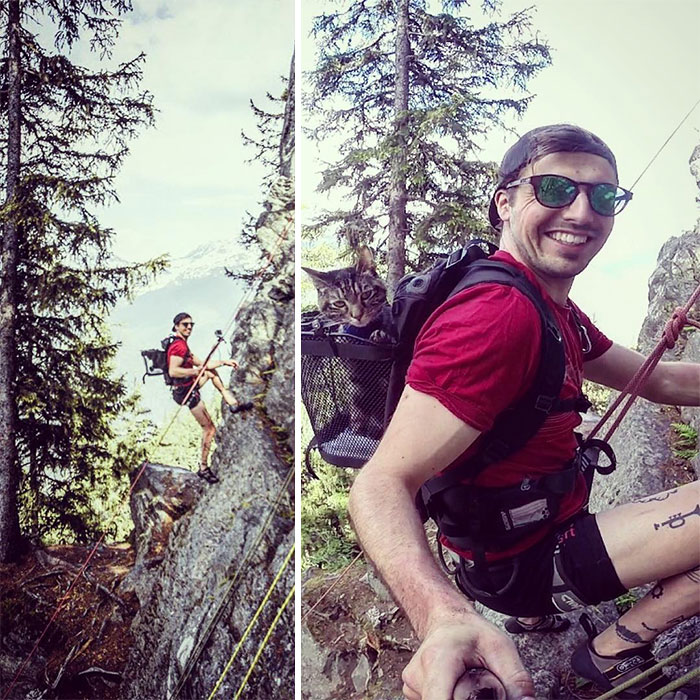 #29 Eight Lives Left, Might as Well Enjoy Them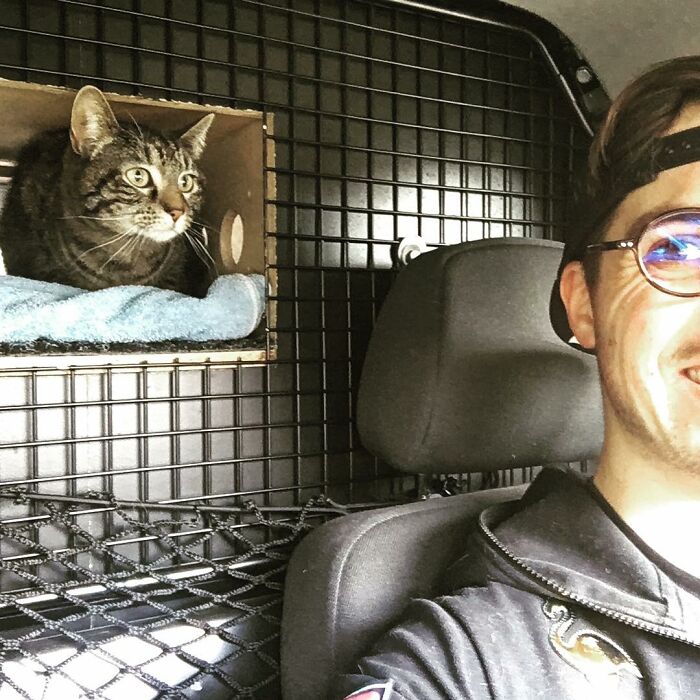 #30 Claiming My Space for Tranquility During Our Travels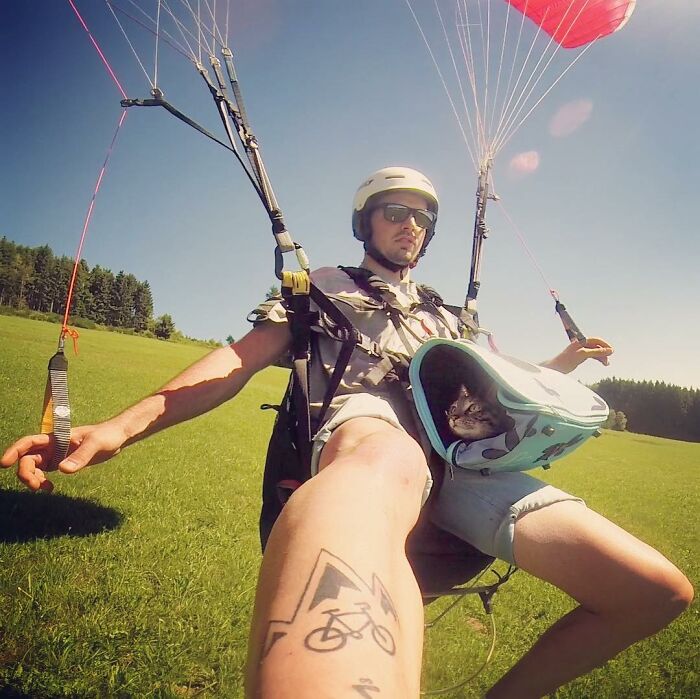 Cathode and Remy's partnership is a testament to the deep bond between humans and their furry companions. Together, they create memories that will undoubtedly be cherished for a lifetime.