Exploring the Mystery of the Abandoned Mansion in the Middle of Nowhere
More Info: Freaktography.com Youtube
Once the centerpiece of a renowned farm, an expansive mansion stands forgotten, echoing tales of its illustrious past.
#1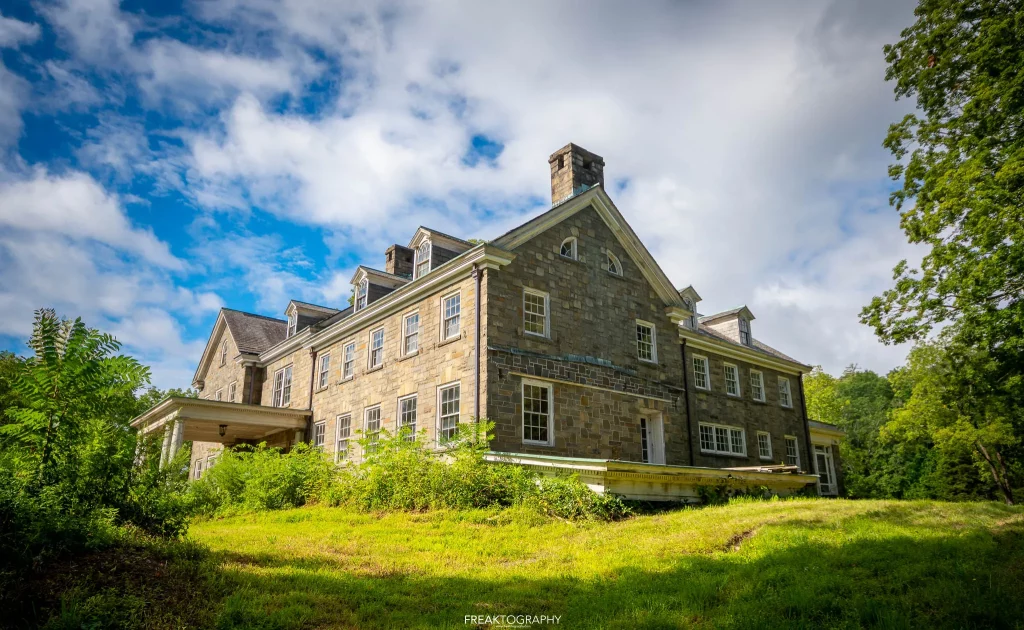 #2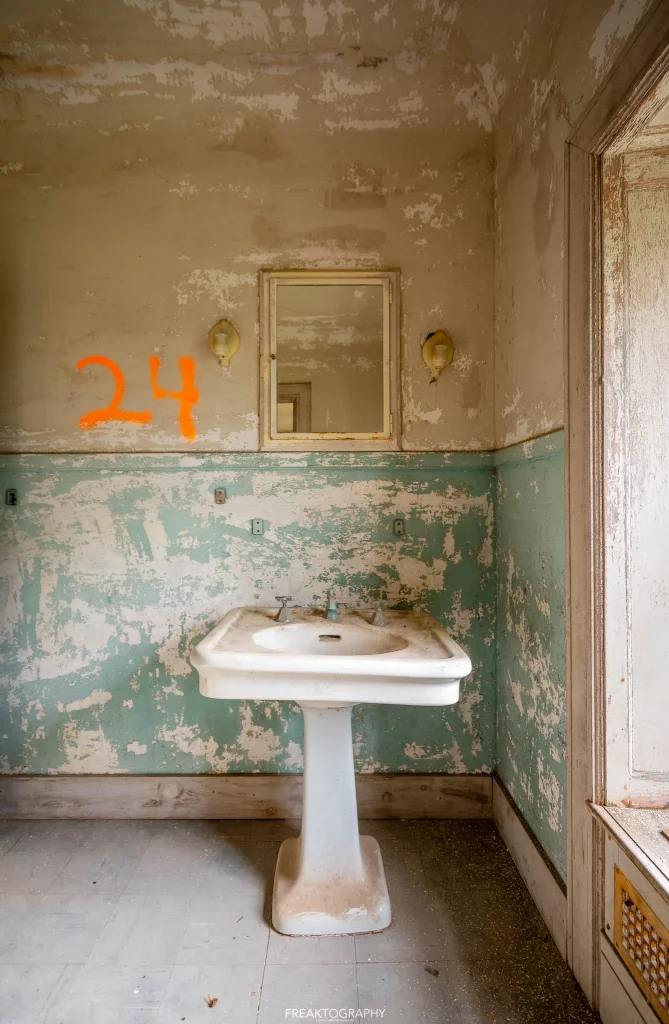 #3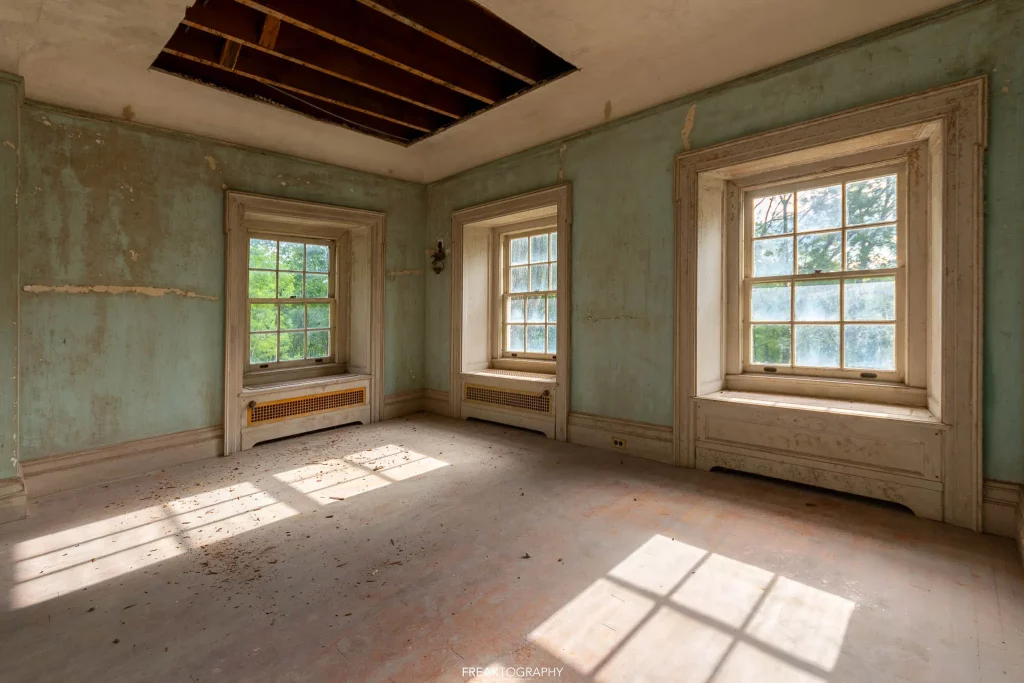 #4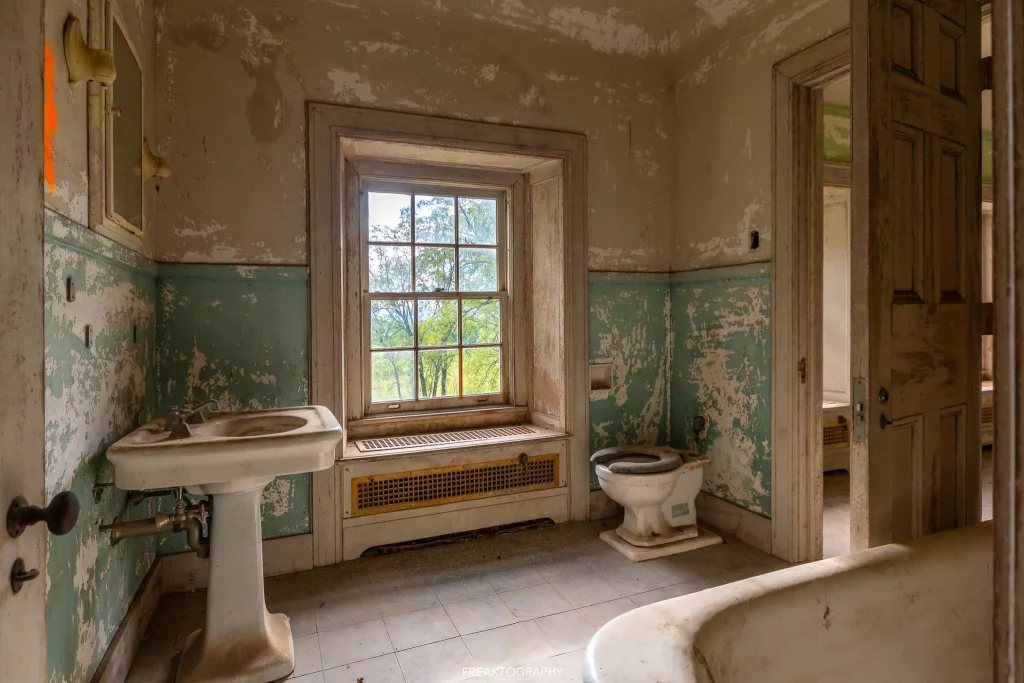 #5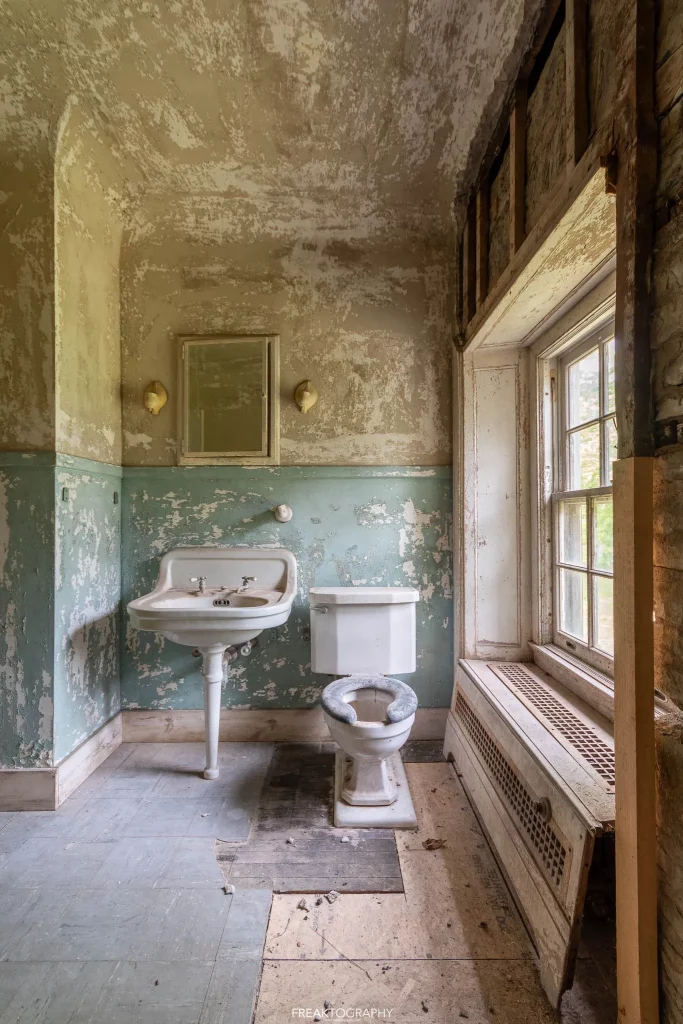 The estate, spanning 9,000 square feet, is an architectural marvel of colonial revival-cut bluestone, constructed in the roaring 1920s. This mansion wasn't just a home but a hub of innovation and cultural exchanges. Its legacy includes revolutionary poultry breeding techniques for more succulent meat and the production of world-renowned milk.
Beyond its agricultural significance, this property was a haven for prized dairy cows record-breaking trotting horses, and even played a pivotal role in a significant chapter of popular culture. With the mansion's grand entrance hall, terrace, pergola, sun parlor, ten bedrooms, and accommodations on the third floor, it was designed to welcome and impress. Dignitaries from around the globe once filled its rooms, leaving behind stories and memories.
#6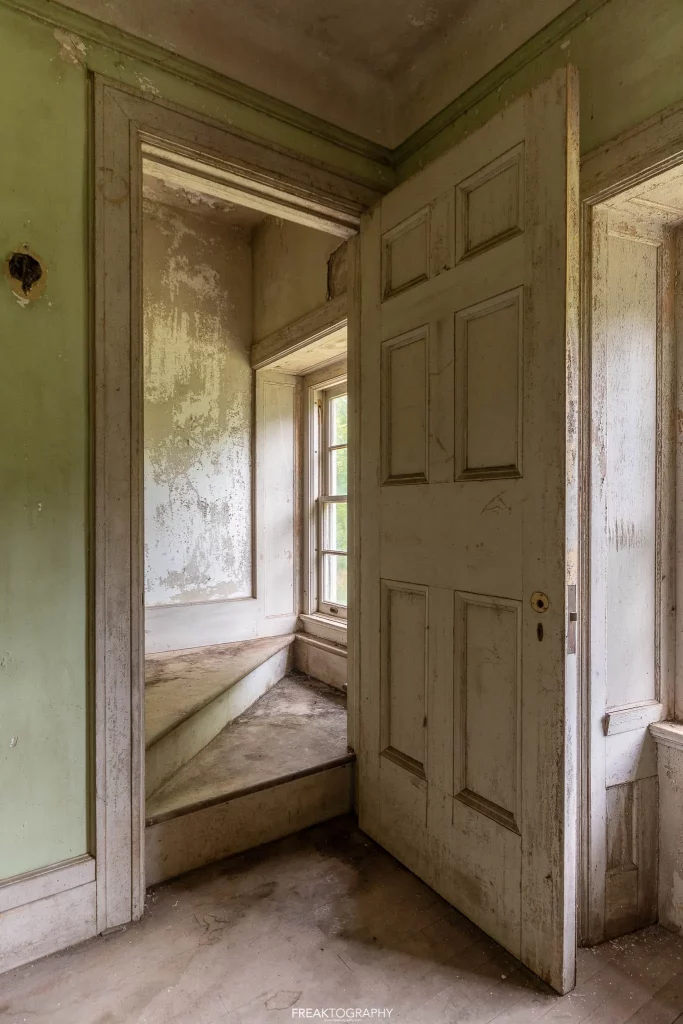 #7
#8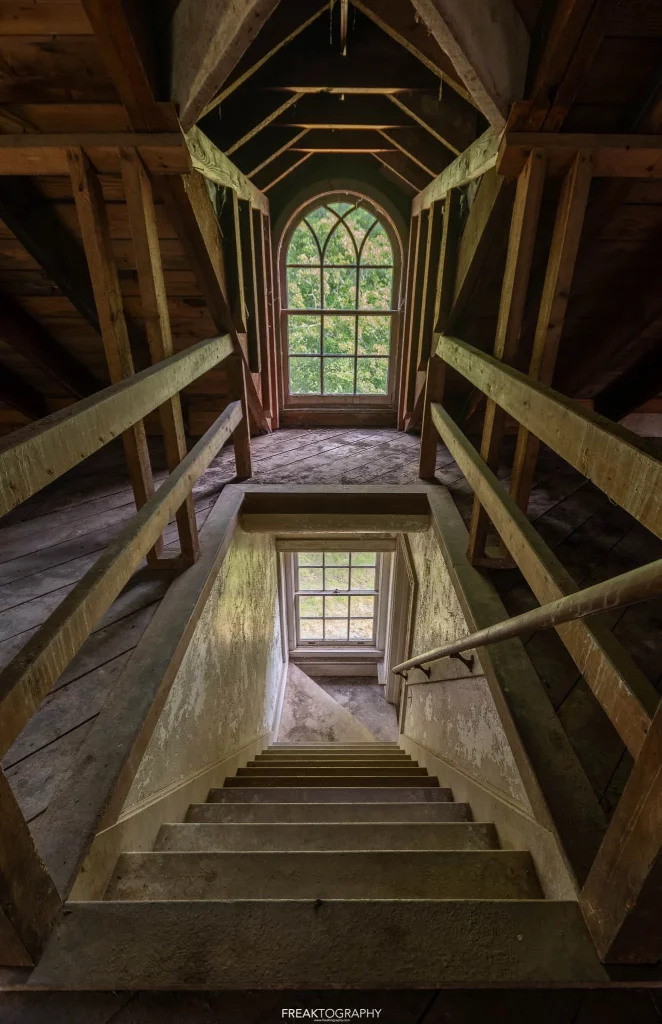 #9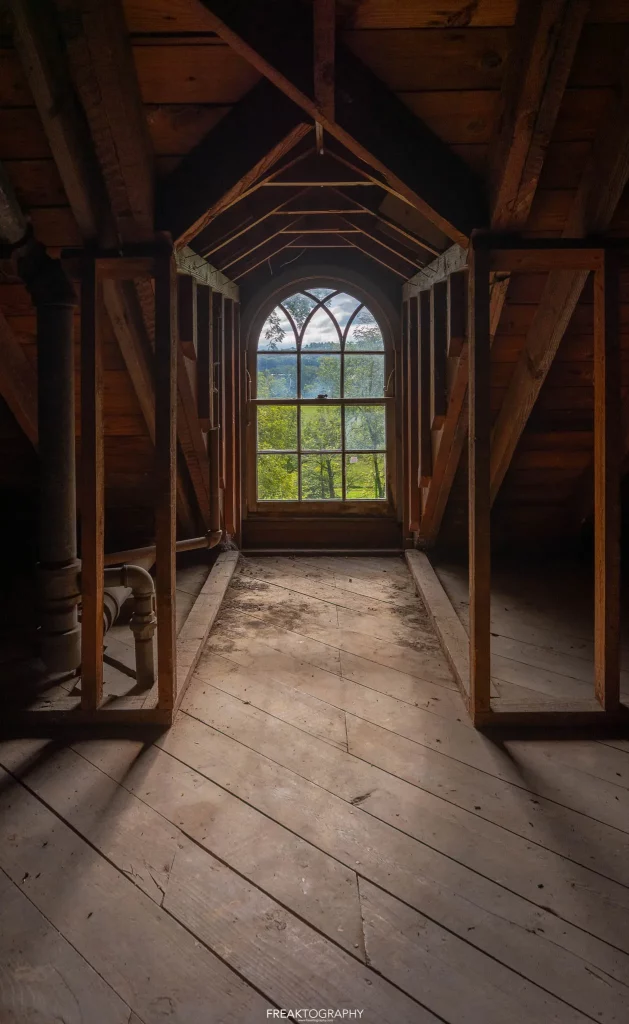 #10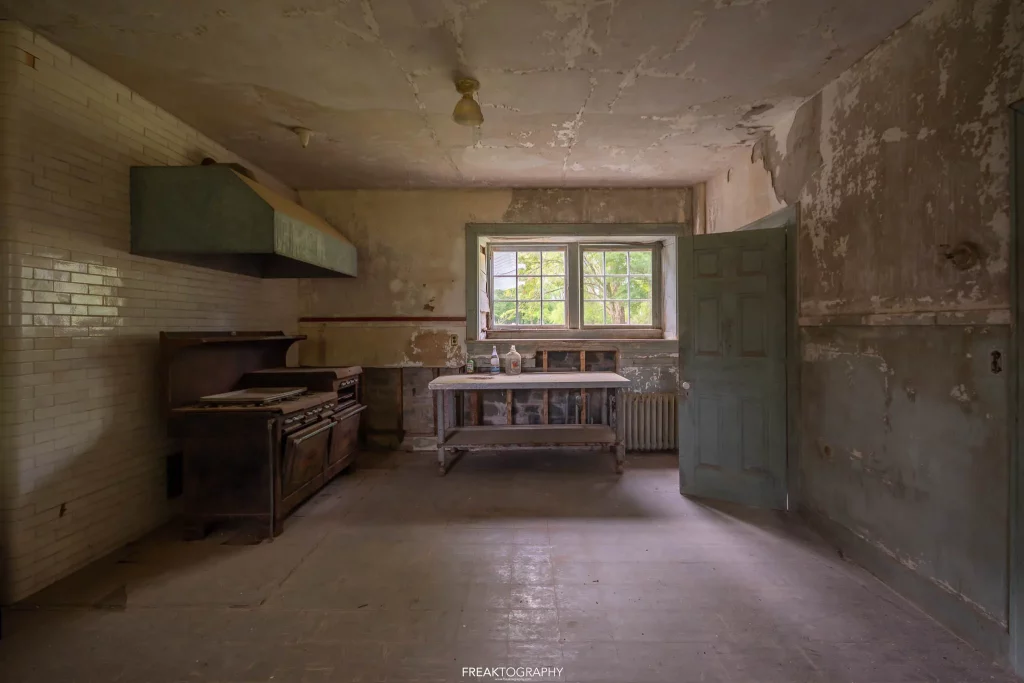 However, by the 1950s, the farm's glory began to wane. The decision by the owner's progeny to sell the vast expanse of land marked the beginning of its decline. Prospective investors wavered between golf courses and country clubs before bowing out.
The mansion, for the most part, was left untouched and forlorn between 1958 and the 1990s. In the mid-90s, the media reclaimed it as a base during a significant event. Later, while there was a brief consideration of transforming this storied land into a dump, the community fiercely opposed it. Establishing a casino in the 2000s also fizzled out amidst local opposition.
#11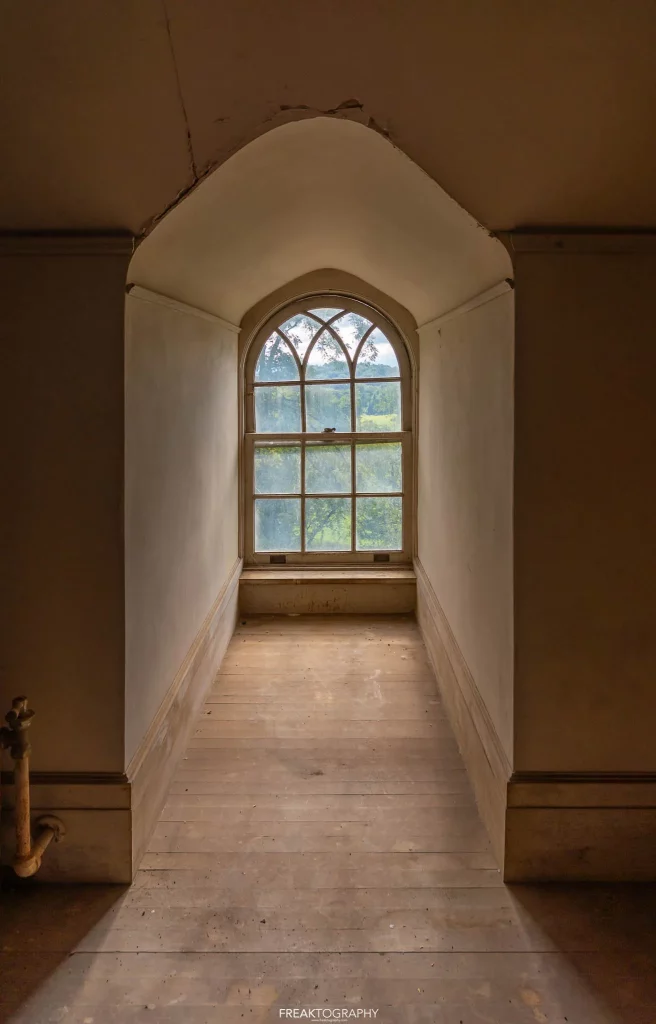 #12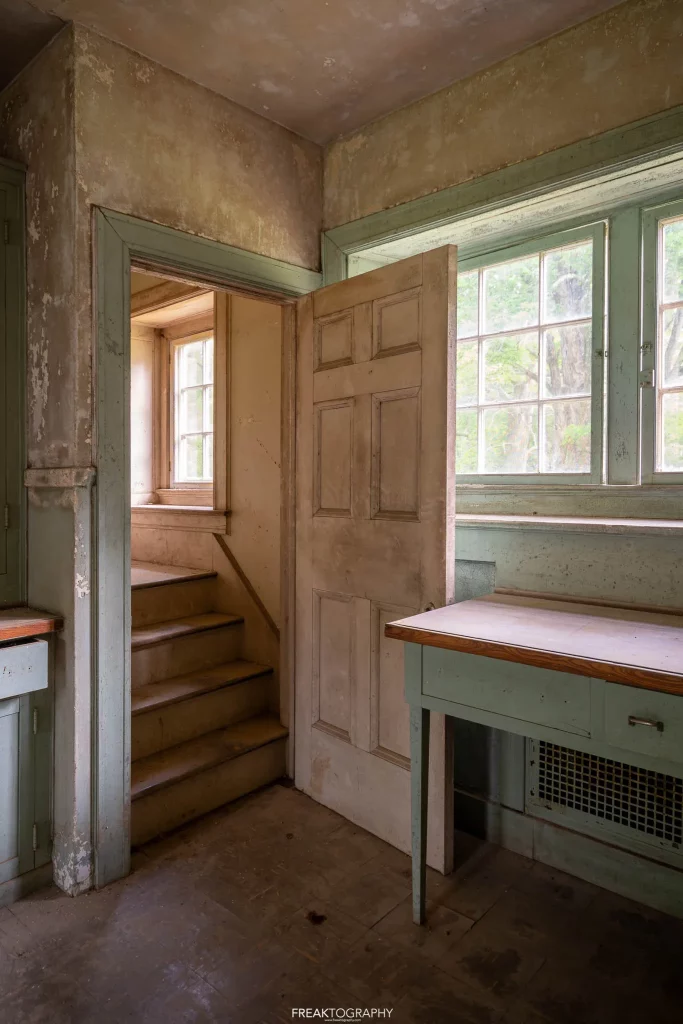 #13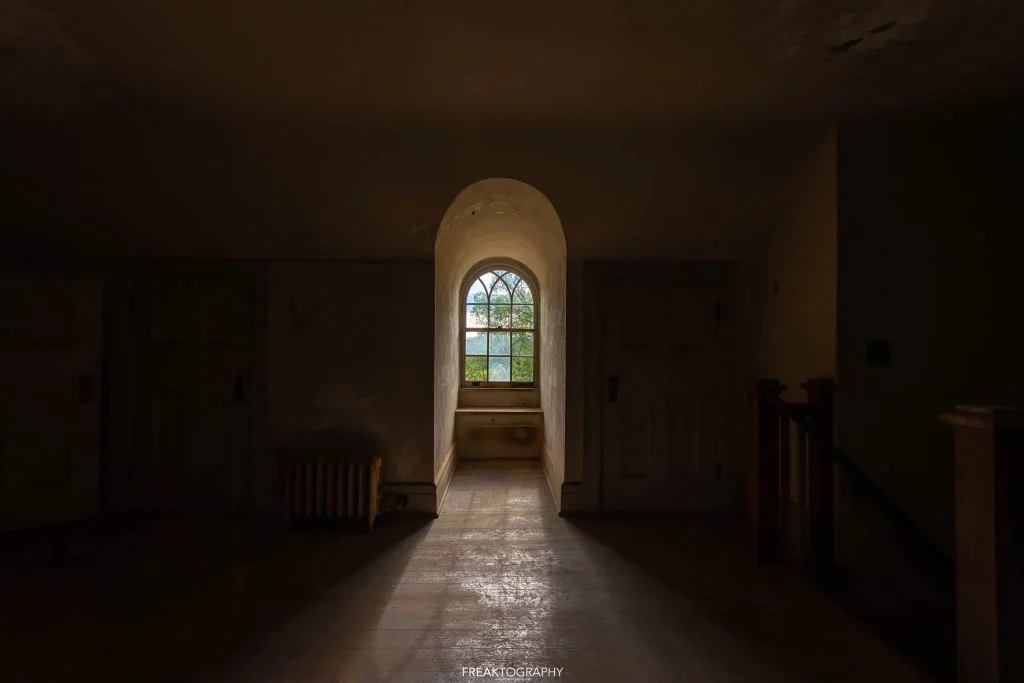 #14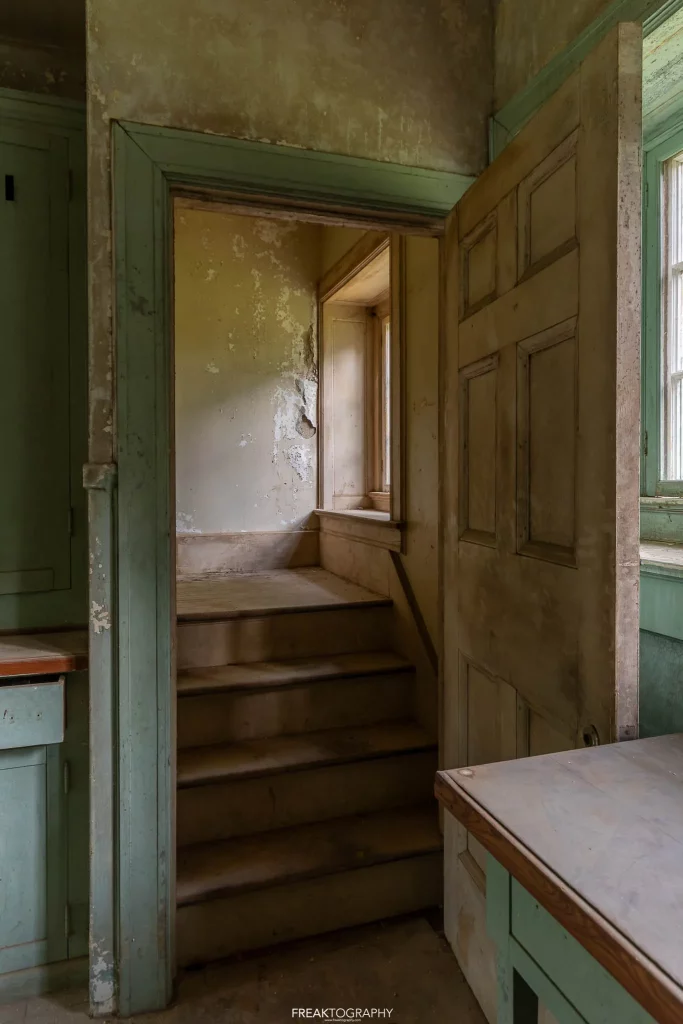 #15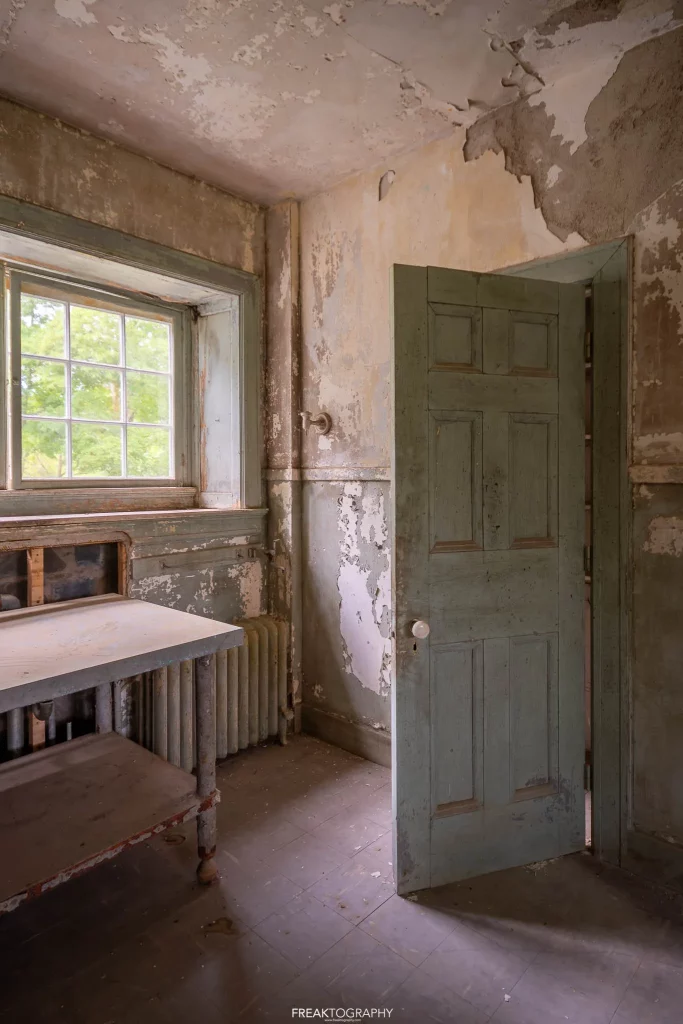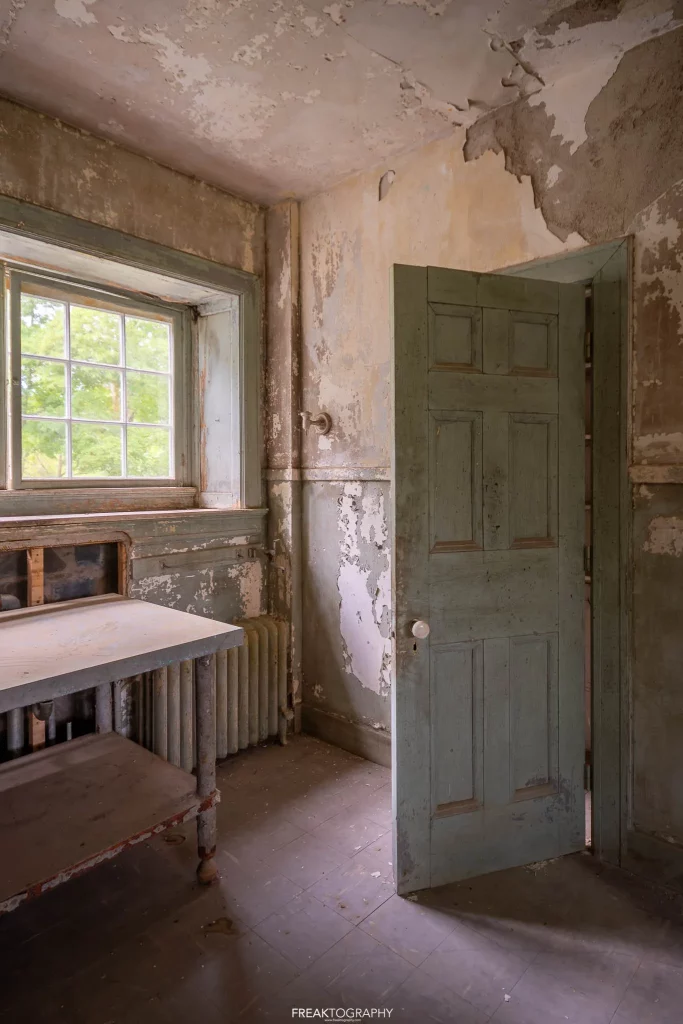 The winds of change seemed to blow in 2020 when the property, which had been in the hands of a single family since 1961, was sold for $4,000,000 to local entrepreneurs. With plans to invest $600 million, visions of a vast mixed-use venue started to take shape. These ambitious plans encompassed an amphitheater, adventure and technology parks, housing, campgrounds, hiking trails, and spaces for individual homes and grand estates.
#16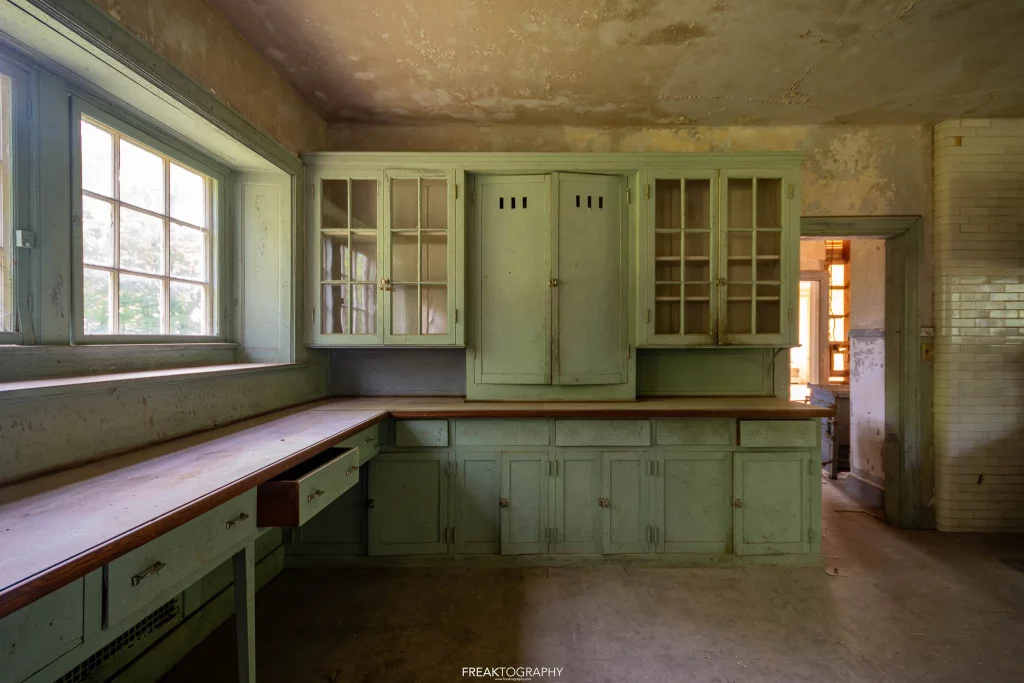 #17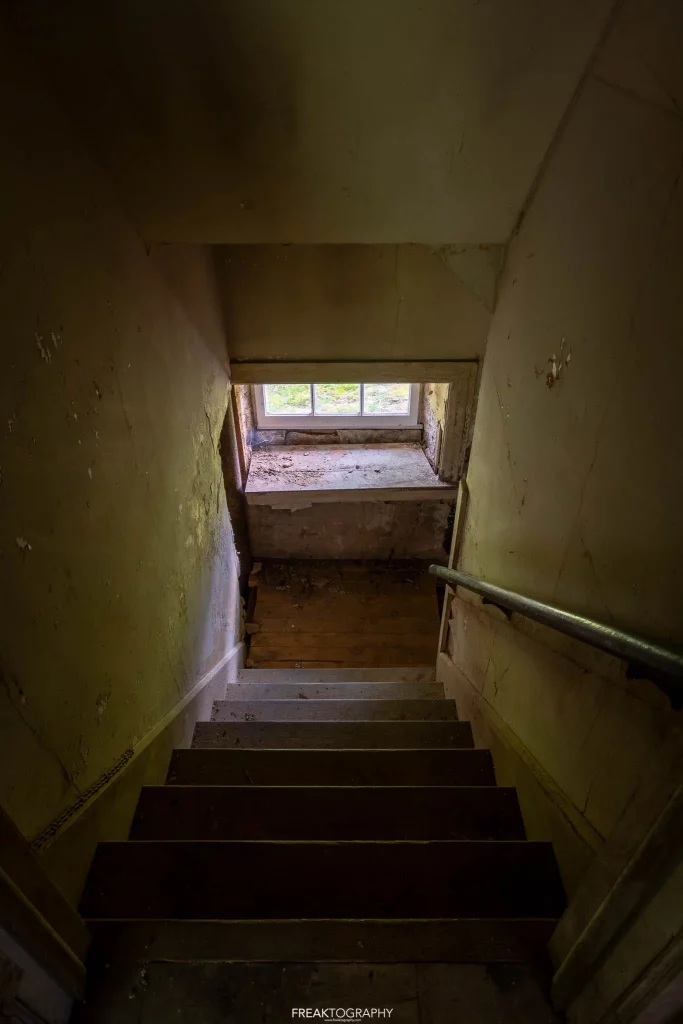 #18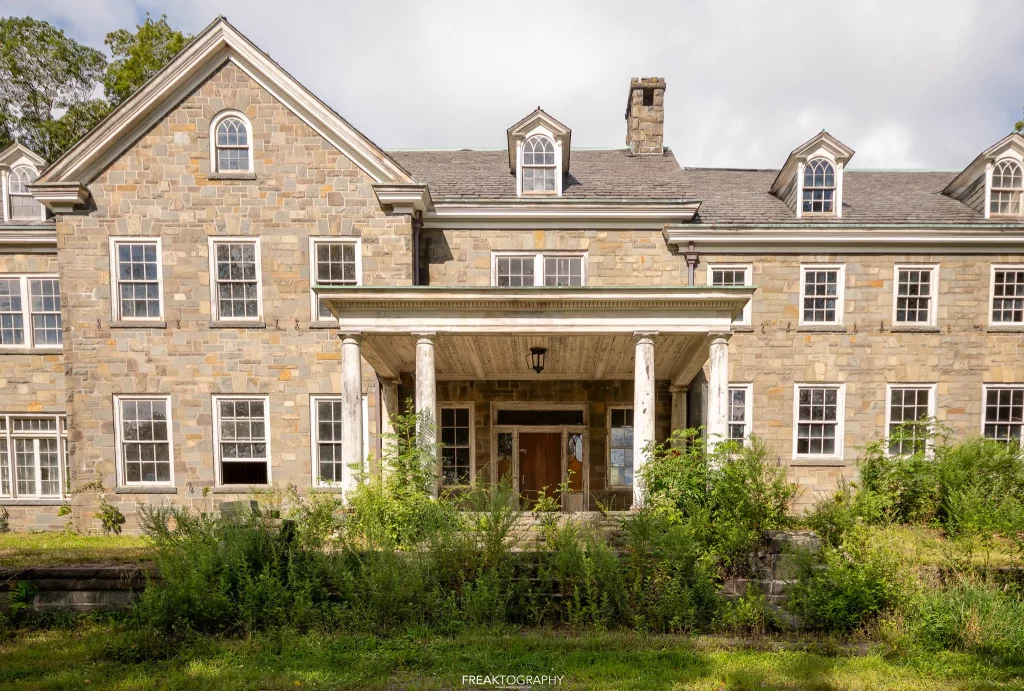 #19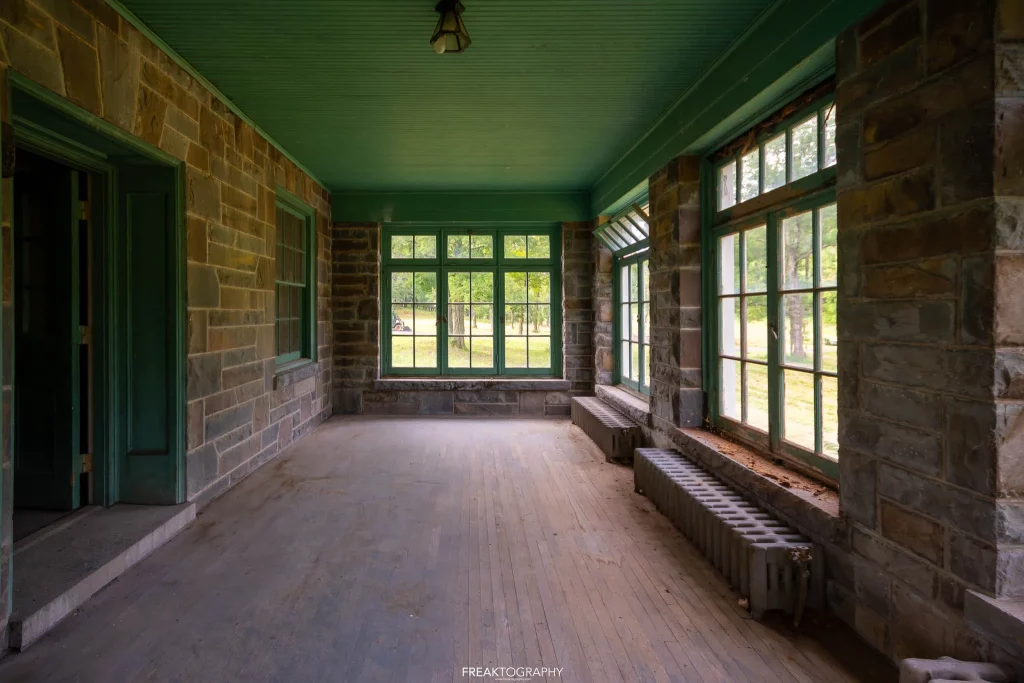 #20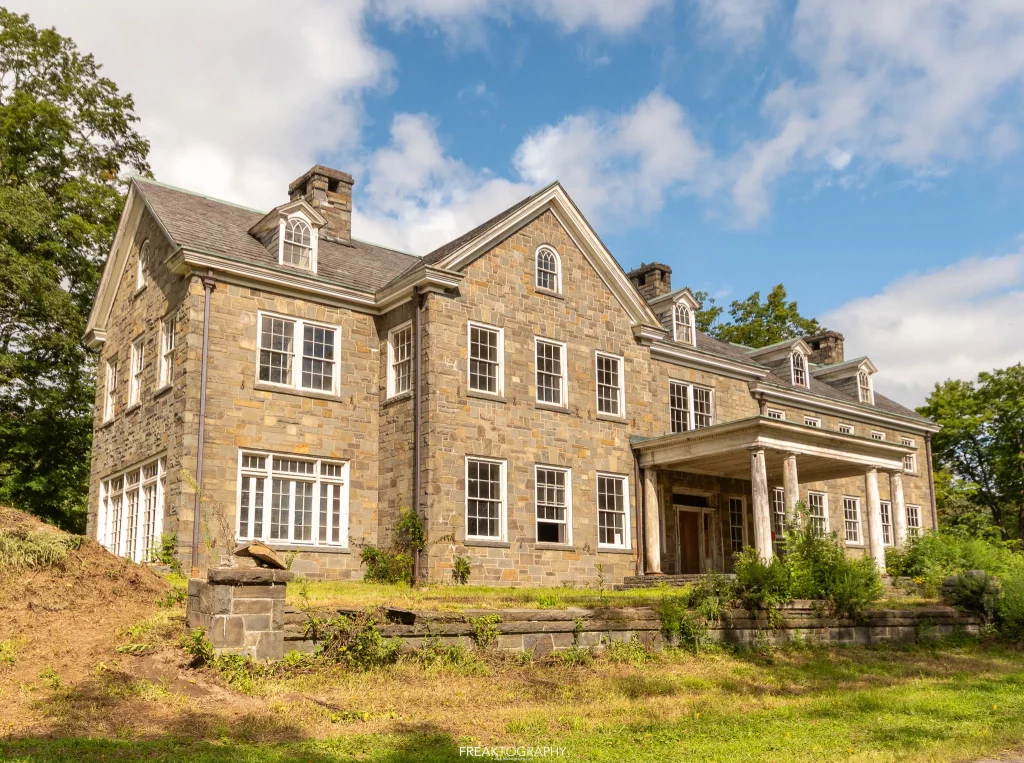 #21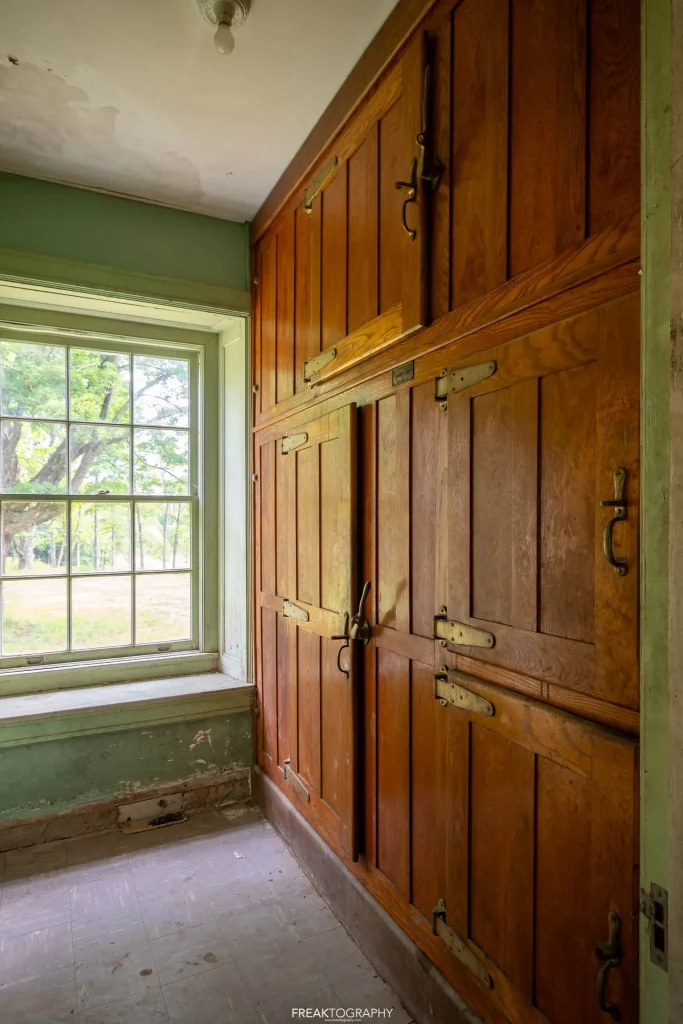 #22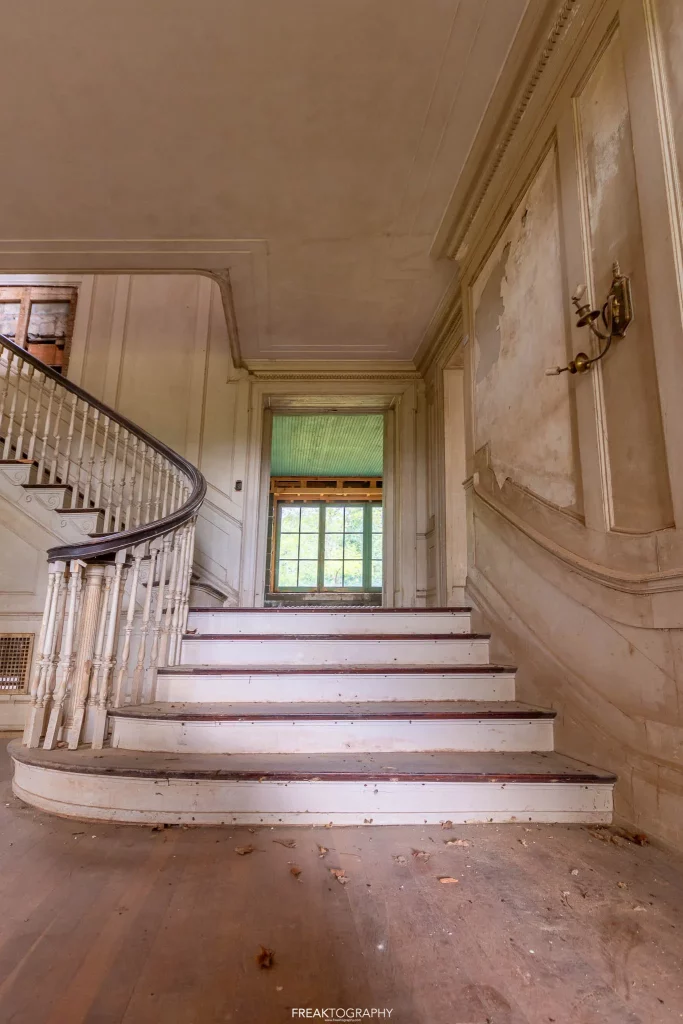 #23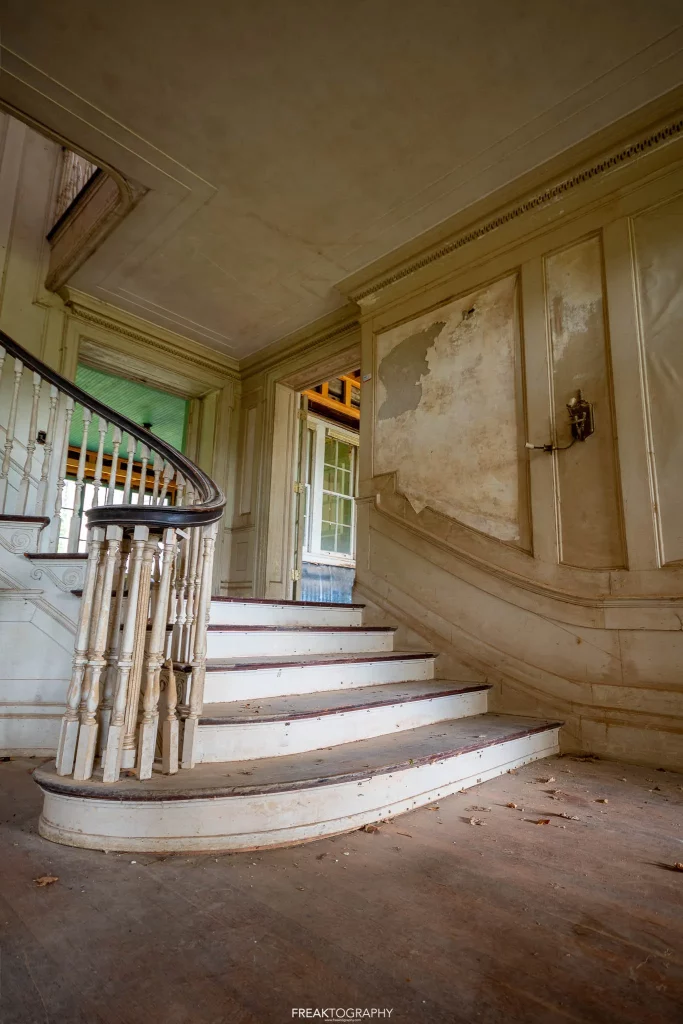 Yet, by 2023, this sprawling property remains untouched. Some initial restoration efforts hint at past dreams of renovation. But the neglected exterior, with a filled dumpster indicating some clean-up, reveals little effort has been invested in preserving this century-old gem.
#24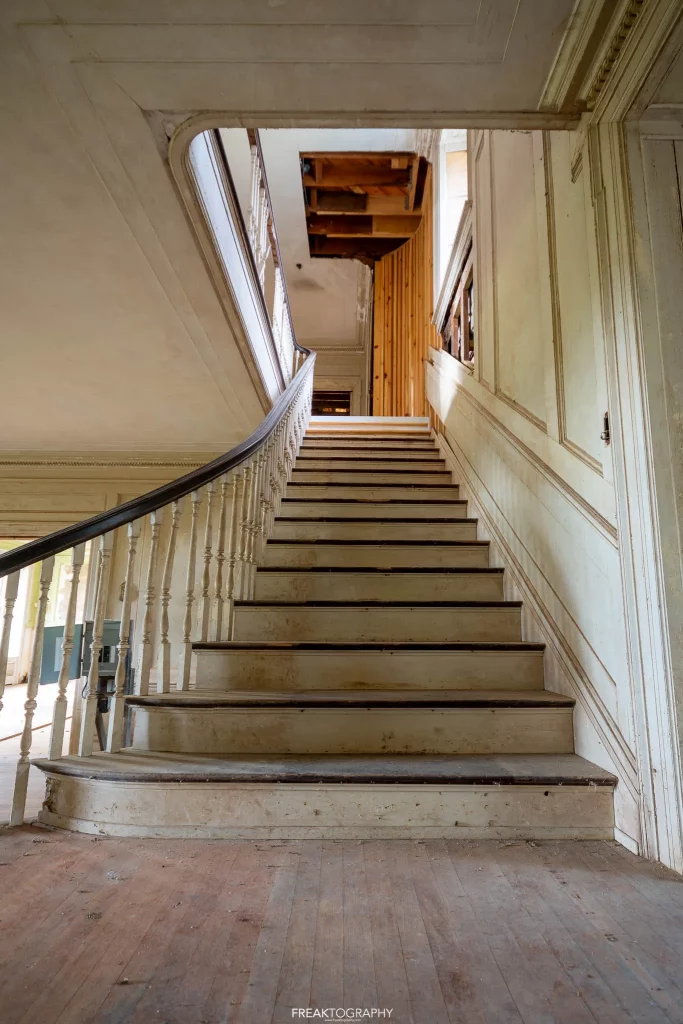 #25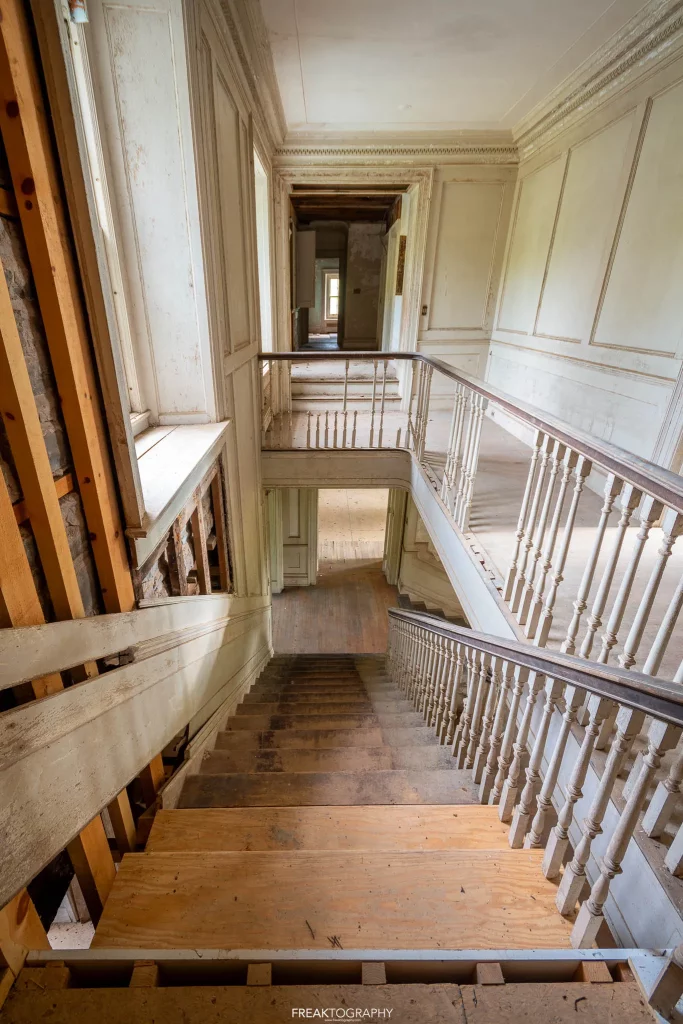 #26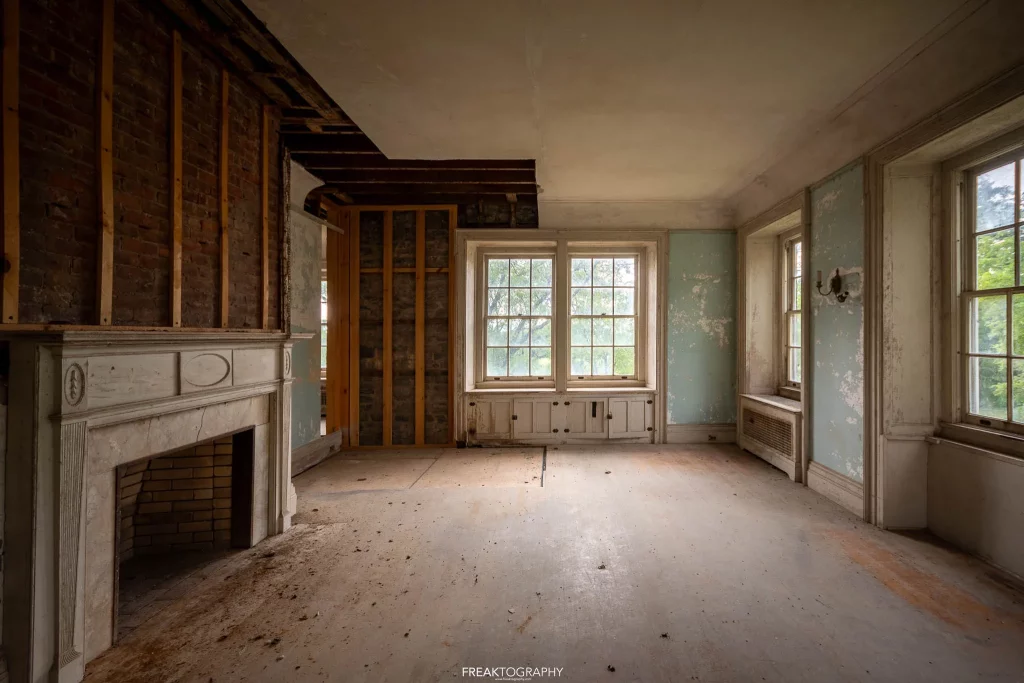 #27
#28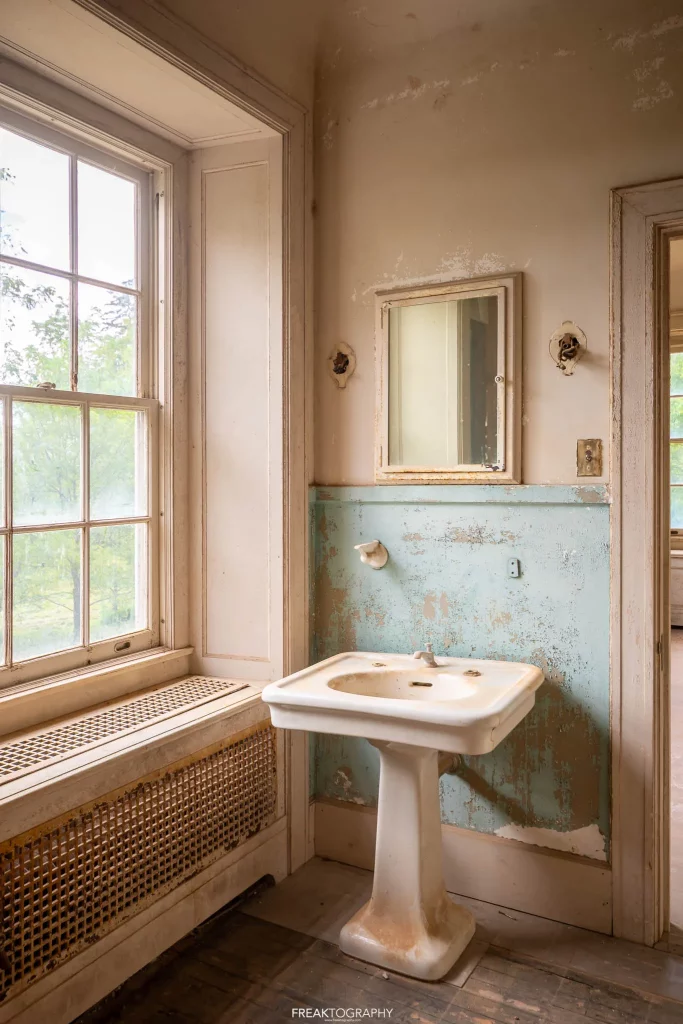 #29
#30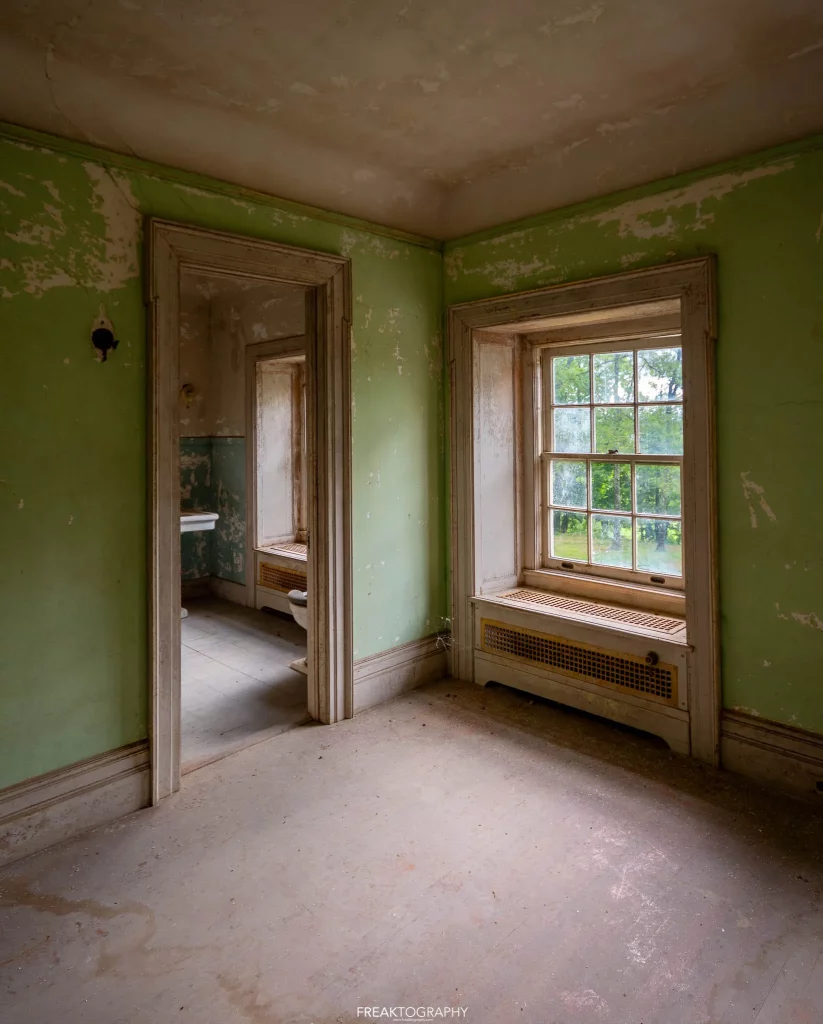 The mansion waits, hoping the next chapter in its storied life will restore its former glory.
(Bluekingo has permission from Freaktography.com to publish this.)