Gentzrode Mansion: A Historical Gem in Neuruppin, Germany
The Gentzrode Mansion, situated just outside the Neuruppin city limits in Germany, stands as a testament to the city's rich cultural heritage. Neuruppin, also referred to as Fontanestadt celebrates its connection to the renowned poet Theodor Fontane, who was born there. This city proudly wears the title of the "most Prussian of all Prussian cities."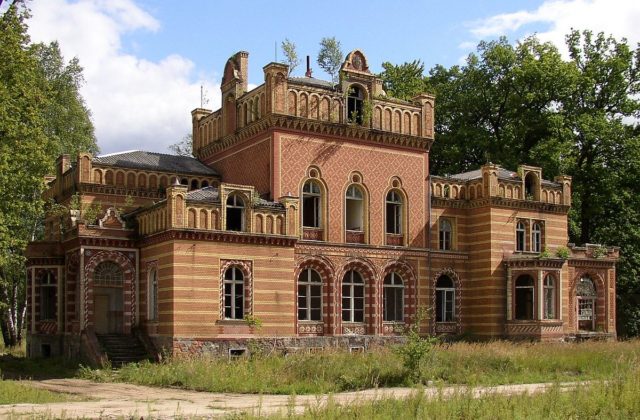 Johann Christian Gentz: A Visionary Entrepreneur
In the mid-19th century, Johann Christian Gentz, a prosperous textile manufacturer, acquired the estate named Kahlen Berge (Bald Mountain) north of Neuruppin. With ambitions beyond textiles, Gentz envisioned transforming this estate into a thriving plantation. To facilitate his agricultural vision, he commissioned Carl von Diebitch in 1861 to design a grand, ornate granary.
Diebitch, having spent considerable time in Andalusia, Spain, was profoundly influenced by the Moorish architecture, especially the iconic Alhambra in Granada and the Mezquita in Cordoba. The resulting granary reflected this inspiration, showcasing the grandeur and the intricate design elements characteristic of the Moorish style.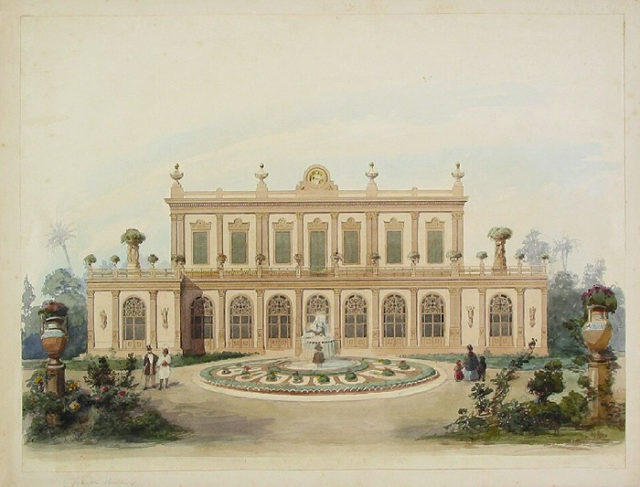 By the mid-1870s, with his son Ludwig Alexander Gentz by his side, Johann felt the need for a more substantial residence. He dreamt of an opulent mansion that mirrored the style of his Moorish-inspired granary but on a much grander scale.
An Architectural Marvel, A Financial Misstep
Under the architectural expertise of Martin Gropius and Heino Schmieden, the mansion materialized between 1876 and 1877, with Gustav Meyer masterminding the surrounding romantic gardens. However, the grandiosity of the project led to expenses that far surpassed the anticipated budget. By 1880, the once-wealthy Gentz family faced financial ruin and declared bankruptcy.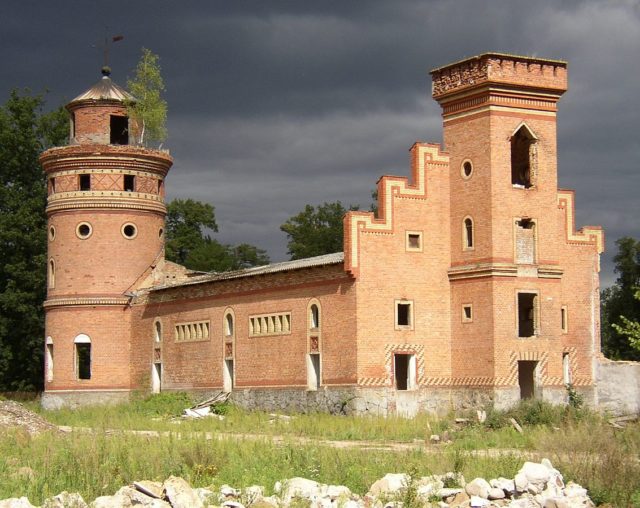 The following years saw the mansion change hands multiple times, each owner facing challenges. A subsequent owner attempted to cultivate sugar beet on the estate, only to realize that the soil needed to be more suitable for such an endeavor.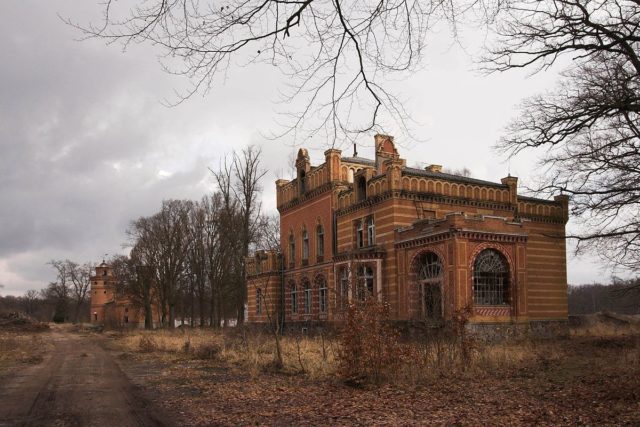 From Elegance to Arms
In the mid-1930s, the Nazi Wehrmacht took over the estate, transforming it into an ammunition storage and firing range. Post-World War II, the Soviet army seized control, converting it into a base for their tank division in Germany. The Soviets also introduced significant infrastructural additions, including a cinema, barracks, boiler house, sauna, and a grocery store to accommodate a population of 5,000.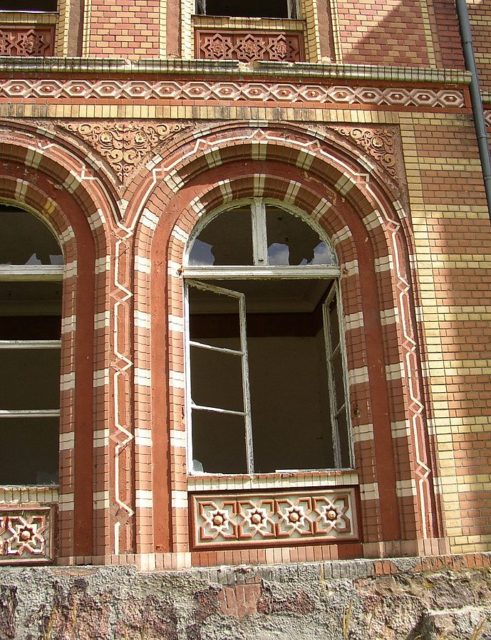 Current State and Future Prospects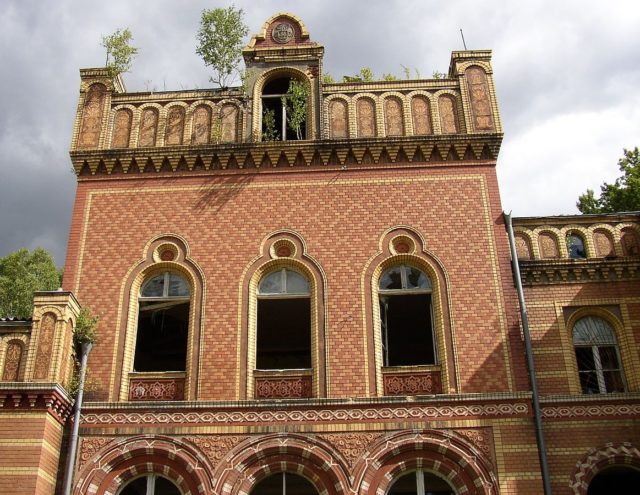 The estate's last notable transition occurred in 2010 when a Turkish investor acquired it, intending to revitalize it as a holiday resort. However, restoration efforts were paused in 2011 due to concerns about possible undiscovered ammunition and land mines on the premises.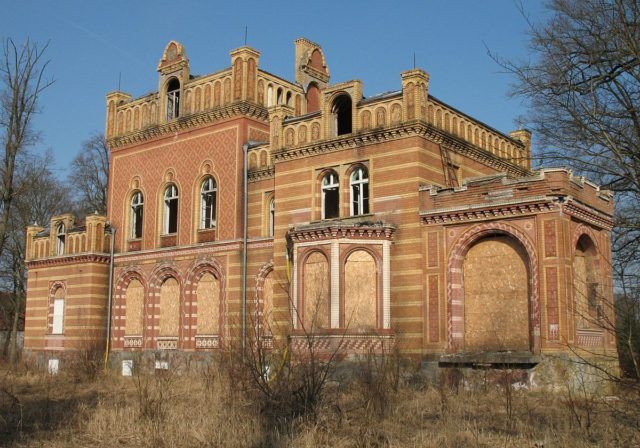 Today, the Gentzrode Mansion is a silent witness to its vibrant past, waiting for a future where its glory might be restored.
Source: abandonedspaces