In A New "No-Makeup" Era, Pamela Anderson Stuns At Paris Fashion Week With "It's Better For Me
The renowned blonde icon has once again demonstrated that simplicity reigns supreme; this time, it's not about the attire.
Pamela Anderson, the Baywatch sensation, has been making a noteworthy resurgence on the red carpet circuit since the release of the Netflix documentary, "Pamela: A Love Story," earlier this year.
Pamela's name has been a hot topic of conversation for years, especially after the controversial drama miniseries "Pam & Tommy," reignited public interest in the star last year.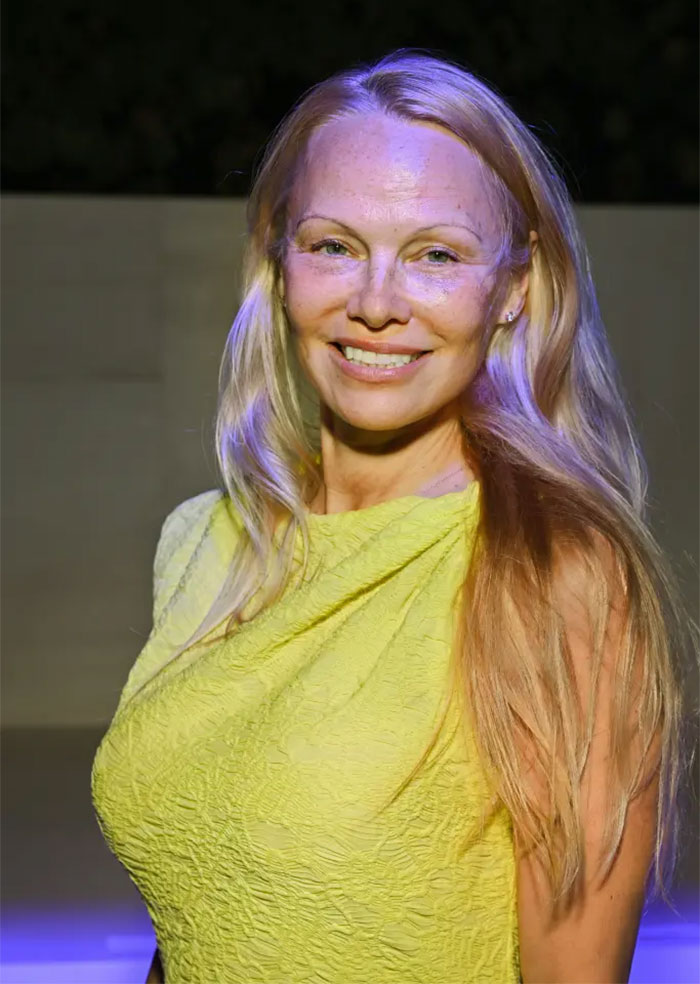 Taking charge of her narrative, the 56-year-old animal rights activist, who has recently penned her memoir, "Love, Pamela," has been featured in numerous interviews, podcasts, and, most notably, fashion events.
During this year's fashion weeks, Pamela captivated her fans by unveiling a fresh signature look: a wholly bare and natural face.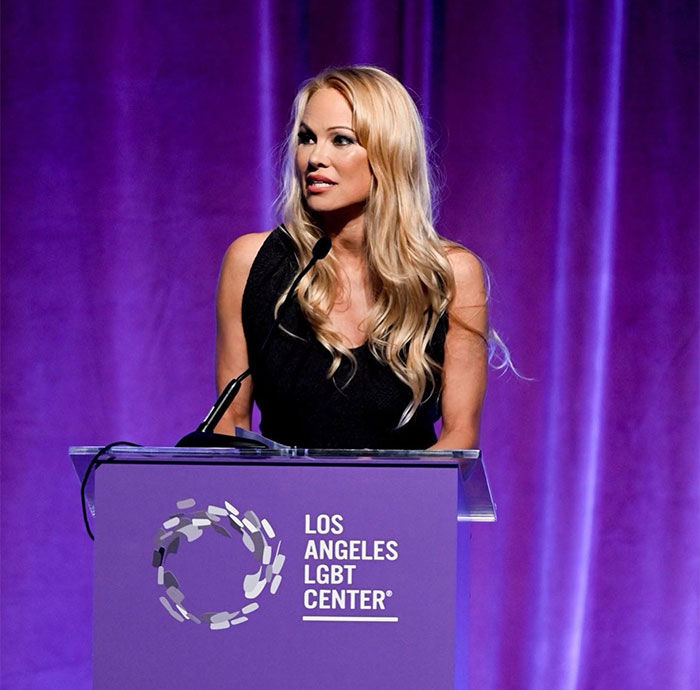 The Canadian native adopted a low-key appearance in early September at Pandora's new Diamond District pop-up in New York City, sporting subtle latte-toned makeup.
However, her new no-makeup journey reached its zenith on Wednesday, September 27th, when Pamela graced Paris Fashion Week with a seemingly unadorned visage.
The mother of two exuded positivity, photographed smiling with a makeup-free look on Thursday, September 28th, at the Isabel Marant Spring/Summer 2024 womenswear fashion collection presentation during Paris Fashion Week.
As Pamela demonstrated that a genuine smile is all a woman needs to radiate beauty, the Barb Wire actress recently shared her newfound affinity for wearing minimal to no makeup, a departure from her famous bold and striking black liner looks in the early 1990s.
"I simply went along with what people were telling me to do," Pamela confided to Elle about her previous look. The island girl from Ladysmith, Canada, explained that her style had gradually evolved, culminating in a decision to forgo makeup after the passing of her former makeup artist, Alexis Vogel, who succumbed to breast cancer in 2019.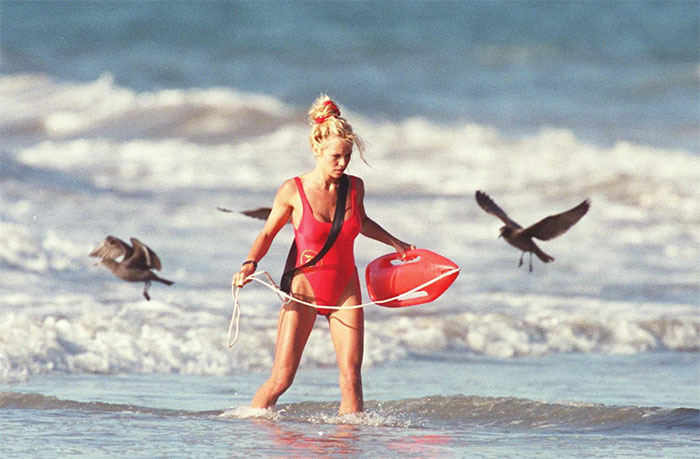 "Alexis was the best," Pamela reminisced. "And since then, I just felt, without Alexis, it's just better for me not to wear makeup."
According to the actress, the scaled-back appearance is "liberating, and enjoyable, and a little bit rebellious too."
She went on, "Because I did notice that there were all these people doing elaborate makeup looks, and it's just like me to go against the grain and do the opposite of what everyone's doing."
"I think we all start looking a little peculiar as we get older. And I'm kind of chuckling at myself when I look in the mirror. I go, 'Wow, this is really… what's happening to me?' It's a journey."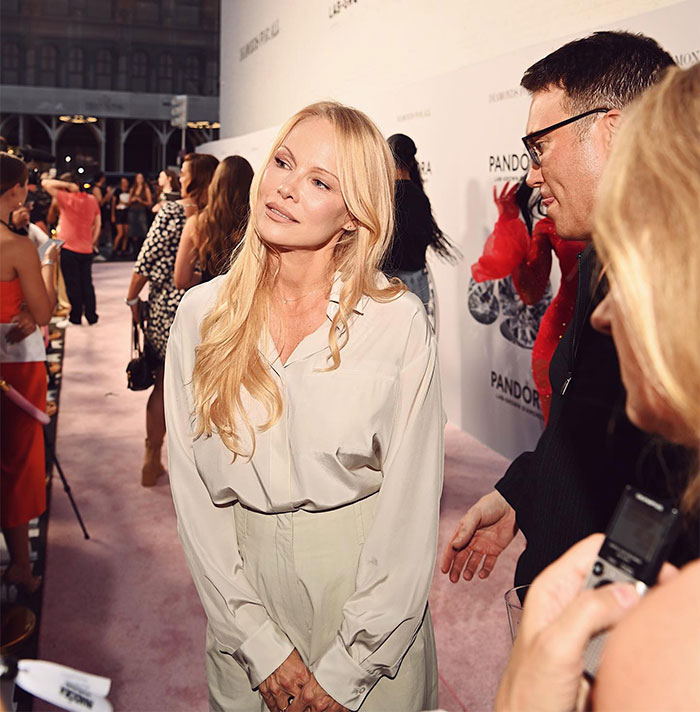 Yet, Pamela isn't the first notable woman to embrace a makeup-free countenance, even at glitzy events.
In 2016, Grammy Award-winning artist Alicia Keys released a new album cover showcasing her natural beauty.
Reflecting on this pivotal moment, the "Fallin'" singer shared in an interview with GLAMOUR UK that her decision was deeply tied to her reliance on makeup.
"Makeup was a significant aspect of my life; I'd been wearing it since I was about 16 years old."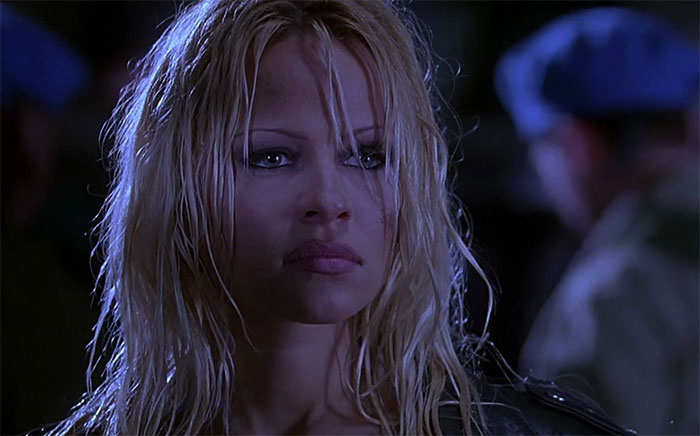 Alicia continued, "And then, as I entered the music world, it was just part of the daily routine for TV or photo shoots. So, I did it because I thought that's what you're supposed to do. And I realized I became dependent on it; I didn't feel at ease without it."
In turn, the musician focused on celebrating her natural hair, eschewing makeup looks that didn't quite resonate with her.
"Hair is such a beautiful expression of our uniqueness and deserves to be honored," she articulated.
Alicia added, "I've always taken pride in wearing braids, and I love delving into the significance of hair's power. I've always felt regal when I wear braids. There's something profoundly beautiful about its Blackness, about my African heritage that I genuinely connect with."
It's a rare sight to catch the music star adorned with makeup these days.
Source: boredpanda