In a romantic TikTok video, a woman captures her ex-husband proposing to his girlfriend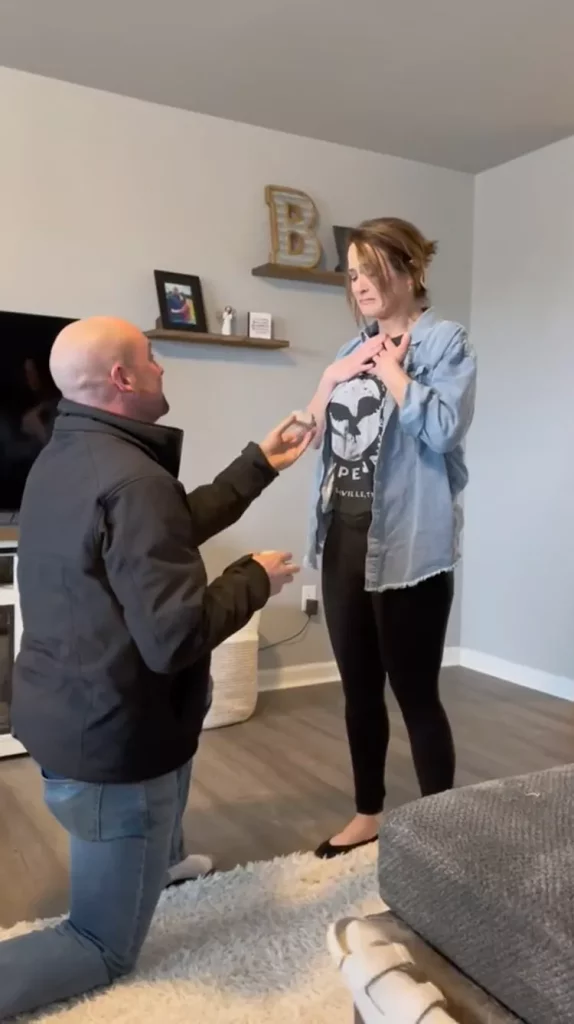 Proposal videos often warm our hearts, but this one brings a unique sweetness, offering a refreshing view of the beauty that can emerge from a healthy relationship between divorcees.
In Michigan, single mother Leah Bourdo recently captured hearts on TikTok when she filmed her ex-husband, Steve, proposing to his now-fiancée, Shonda.
The video beautifully portrays Steve on a bent knee, Shonda radiating joy, while Leah and Steve's two daughters warmly welcome their future stepmother with a heartfelt card and flowers.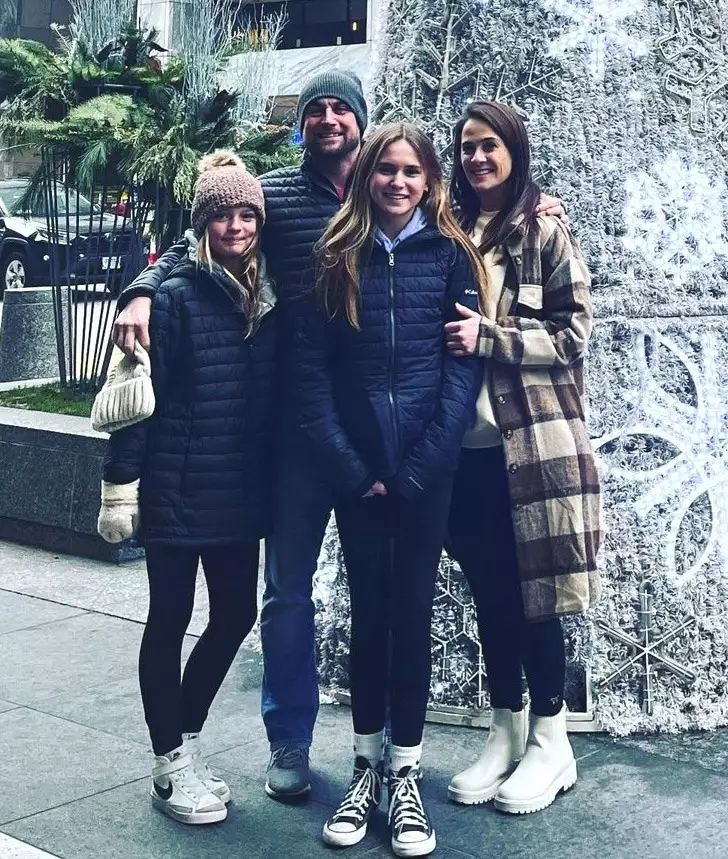 Overwhelmed with emotions, Leah shared, "This weekend I got to witness my ex-husband proposing to his girlfriend. She is the kind of woman I prayed would come into his life. She's amazing with our daughters, and they adore her. She not only cherishes our girls but also respects our co-parenting relationship. Moreover, she's become my friend, even family. I love her dearly. And to my ex: Thank you for letting me share this moment with you."
She concluded with a final warm message, "Welcome to the family, Shonda. We adore you."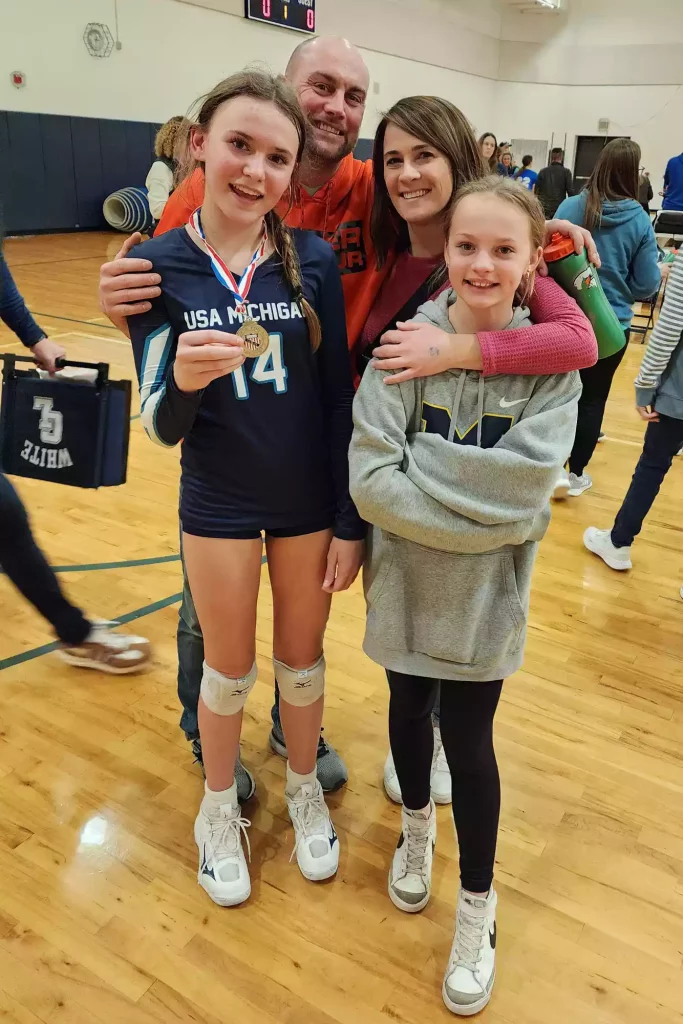 Witnesses were deeply moved by how these two divorcees built a happy, healthy, blended family.
"It's proof that it doesn't have to be all drama and bitterness. The children's happiness is paramount," one commenter expressed.
"This has moved me to tears," wrote another. "Your selflessness is a monumental lesson for us all."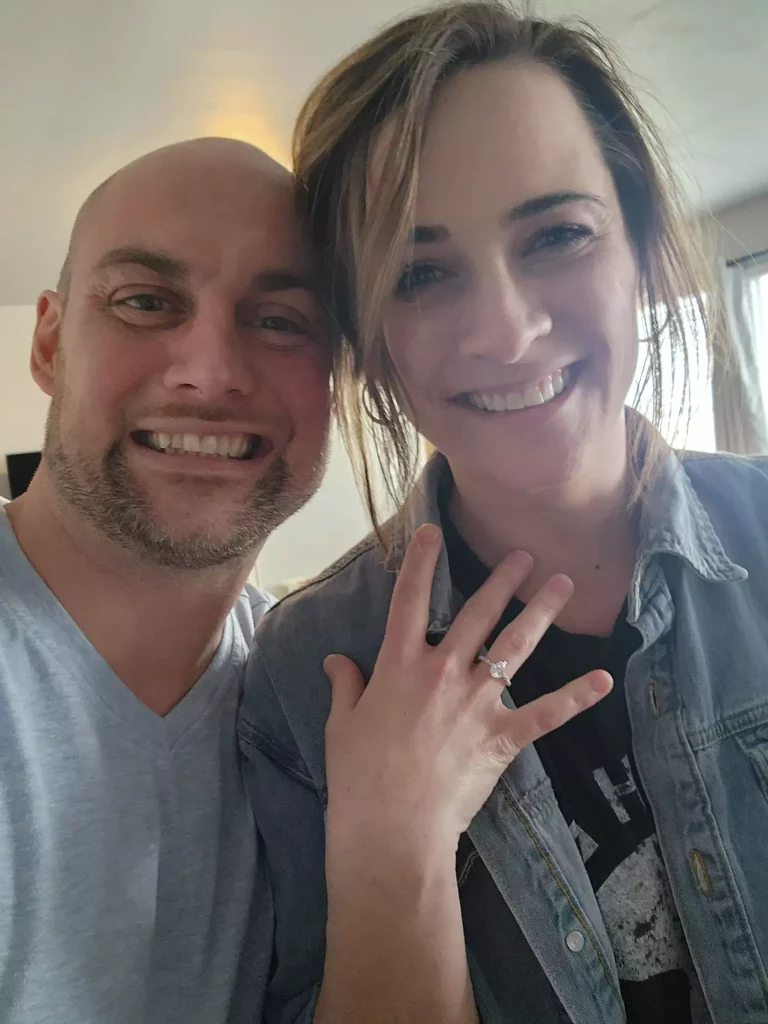 Reaching this stage in their post-divorce relationship was no small feat. Steve and Leah revealed to Today.com that their marriage had been tumultuous, marred by issues of verbal abuse, addiction, and their early union.
Initially, their separation was equally challenging. They avoided direct communication for the first four years and only corresponded through email or intermediaries. Leah recalled, "The only way we could move forward was by prioritizing our children and setting aside our personal feelings. We were able to forgive each other."
"Every time you hold onto hate, you're only hurting yourself," Steve wisely added.
Their dedication has paid off. Although Steve and Leah are no longer spouses, their friendship flourishes. TikTok viewers have celebrated Leah's earlier videos, showcasing Steve's spontaneous acts of kindness, from fixing flat tires to providing unwavering support. The love that permeates their blended family is palpable.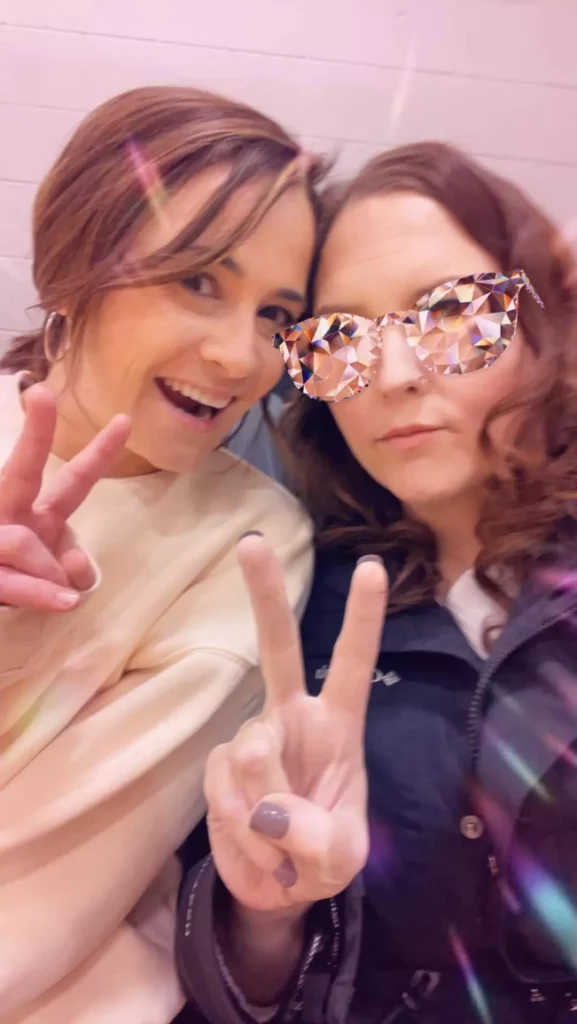 While Leah and Steve's dynamic may not be attainable for every ex-couple, their story shows what can happen when resentment is replaced with loving, respectful communication. They embody the essence of a healthy family, offering living proof that it is possible.
Source: upworthy